☕ Support this blog's honest and transparent journalism. Help us add value to what we are sharing. Keep P.S. I'm On My Way free for all by donating to our coffee fund.
This Merida digital nomad guide was written by Shelley Marmor, a former Miami travel magazine editor who ditched the office for the world! She is now currently living in Merida, Mexico.
📬 Reader Mail: Hi Trisha, I found you through your places to visit in Mexico post. Very informative so thank you so much! I just want to know if you have been to Merida?
What do you think about it? I heard it is the safest city in Mexico but I am worried it's not for digital nomads? I hope to get your advice! If not, please recommend other digital nomad cities in Mexico. Appreciate the help!
– Shanika Baro, USA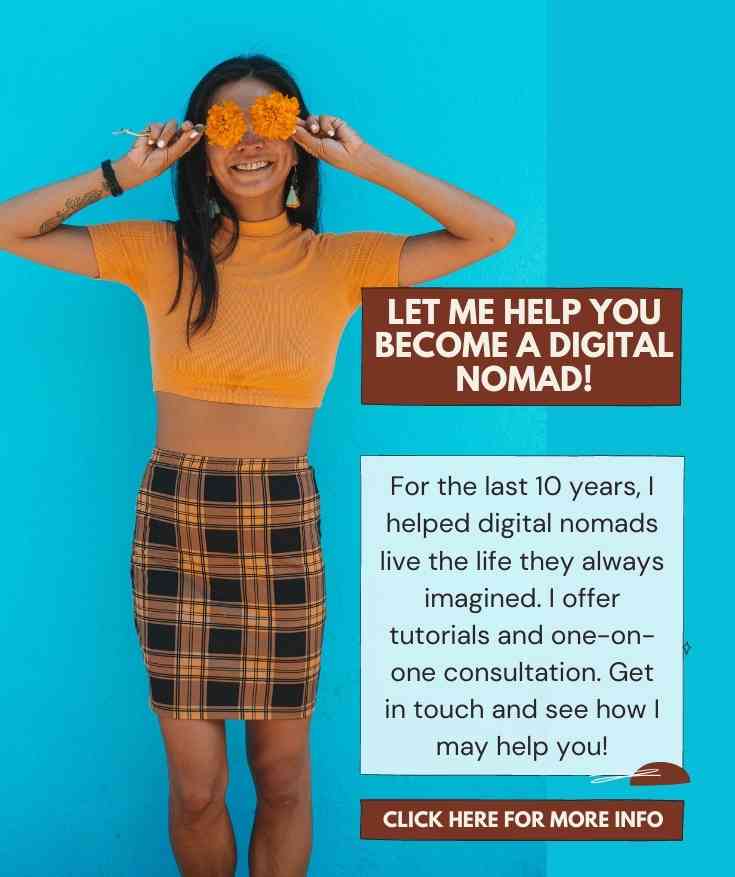 Hi Shanika!
Thank you so much for getting in touch! I have been to Merida and I love it so much. However, I just visited for a few days so when it comes to long-term living, I am really not an expert.
I invited my friend Shelley Marmor from Travel Mexico Solo to write a post about Merida digital nomad. She's been living there for a while now so you can always get in touch with her for any questions about Merida!
If you ever come to Riviera Nayarit, I would love to meet you! Check out other digital nomad cities in Mexico and see if there is something for you.
You can also reach out to me via Instagram DM anytime. Good luck with your search!
Xx,
Trisha
Does Merida have good Internet?
For the last two years I've been living here, I never had issues with the Internet. Like most of Mexico, the main Internet provider is called Telmex. They have fiber-optic options but it does not apply in all areas of Merida.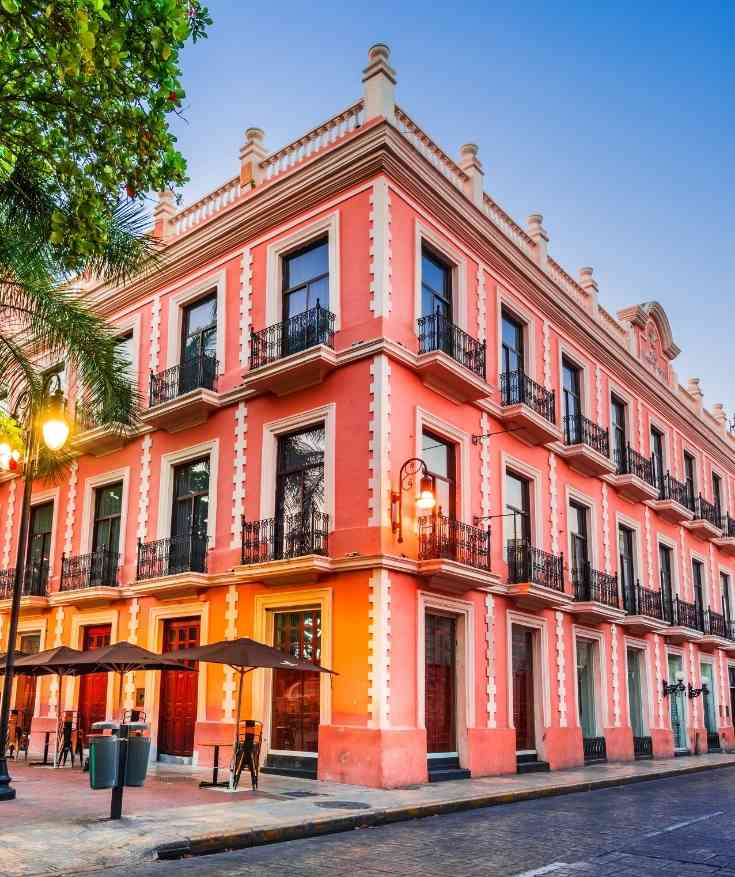 It really depends on what you do as a digital nomad but remember that Merida is a city so our infrastructure are better than most of the small towns in Yucatan.
Is Merida good for digital nomads?
I would say that Merida is good for digital nomads if you're flexible. While Merida might not be in the Top 10 digital nomad hotspots on Earth, all the amazing things about this colonial city seem to draw more and more remote workers and expats each year. I traveled around Mexico for about one year, before settling down in Merida in July 2019.
I am relatively new to DN life, but spent time in three of the cities best suited for digital nomads in Mexico — Playa del Carmen, Mexico City, and Merida.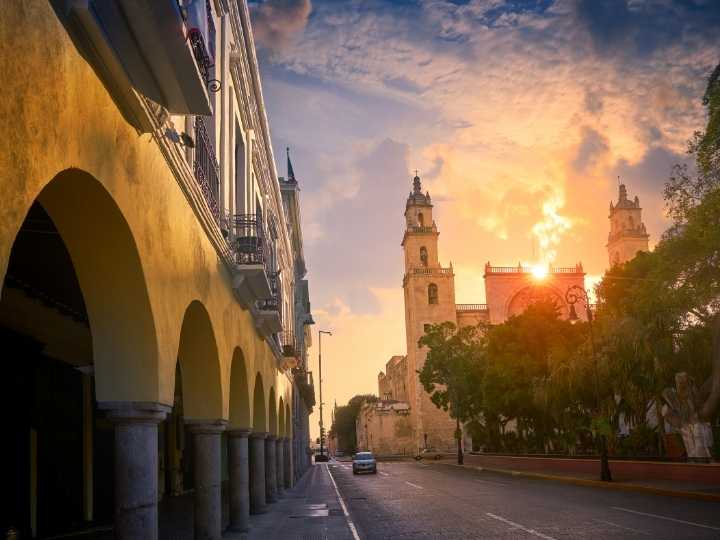 What made me choose Merida is the inexpensive cost of living, proximity to so many amazing things to do in the Yucatan Peninsula, and because it's safe. In fact, Merida is known as the safest city in Mexico.
To date, I have been living in Merida for 1.5 years. After exploring some other online ventures, I am working full time on building a female-centered travel company and building up my SEO with a blog, Travel Mexico Solo, and podcast, Dream To Destination. They are both about solo travel and Mexico travel.
More digital nomad destinations in Mexico that you may like:
The complete Merida digital nomad guide
Merida digital nomad: personal experience
Again, if you're flexible (as digital nomads should be), Merida is a good digital nomad base. As Mexico's 6th largest city, everything you need is in Merida, including good WiFi — but there are some considerations to keep in mind.
Merida has a few co-working spaces in the north part of the city. North Merida is a lot of newer construction, shopping malls, movie theaters, nice gyms, etc. Basically, this is the suburb of Merida. If you need a co-working space or office, you might want to consider living in the north.
For those who are a little more flexible with where they work, I'd recommend living and cafe hopping in Centro Historico (Downtown) or Paseo de Montejo.
If you've seen photos of any of Merida's colorful, colonial buildings, those were likely taken downtown or along the Paseo de Montejo, Merida's prettiest street.
There are about 25-30 cafes in these two areas, and none seem to mind if you sit and work for 6+ hours, as long as you ordered something. In fact, this is common for most cities in Mexico; the people and culture are very accommodating.
Here are a few recommendations for great cafes to work in: Marago Cafe and Starbucks (I'm not a fan of Starbucks, but this one is nice), both along Paseo de Montejo; and in Downtown, try Manifesto and Pan y Koffee. Keep reading for more information on all these places.
As far as rents, they are about the same for a 1 bedroom with bills in both Centro Historico/Paseo de Montejo and North Merida. For a nicer place, plan to spend $400-600/month. In the north, you'd get a more modern place, but you're further from the culture and beauty Merida is known for.
Personally, I prefer to live downtown and work from home but occasionally hit up a cafe. I have found that Merida has strong WiFi, but when you're in a cafe and sharing with the 10 others, it will slow down. My house has great WiFi, so if I go to a cafe for the day, I just try to go in the mornings when there tend to be fewer people.
The digital nomad scene in Merida
Here's the real deal on why I have found many people don't want to stay in Merida: the demographic skews older. Overall, the ex-pat and DN community is more of the 30s-50s crowd. There are plenty of cantinas and bars, but in general, it's not a high-energy party town.
As with probably most cities in 2020, the easiest way to network in Merida is in FB groups. There are quite a few active ones — just expect the usual, occasional snark from random people on Facebook. I have also just ended up meeting people by frequenting the same cafe; Marago was my preferred place to work.
Here are a few recommendations for Merida's best Facebook groups:
Merida Mexico Expat Community
Expats In The Yucatán
Internet speed in Merida
Merida's WiFi is on the faster side, but overall, Mexico doesn't compete with places that have a fiber connection. If you need lightning speed internet, or work on huge video files, etc., you might want to consider a portable WiFi device, but if that doesn't apply to you, you should have no issues.
SIM cards are very easy to get! You'll find them in the airport at kiosks and shops right when you get off the plane at Merida International Airport (MID), or in nearly all Mexico airports. If you don't want to buy it at the airport, you can head to any OXXO, the main convenience store chain in Mexico.
When you pay for the card, it will come with phone minutes, text message capability, and a few MBs of data. Most SIM cards also include unlimited and free Facebook, Instagram, What's App and a few more services. (Note: Download What's App when you're traveling in Mexico; it is used by everyone.)
Cost of living in Merida
As mentioned, Merida is relatively inexpensive. Plan for $400-800/month for everything including rent, bills, transportation, and food.
You might have noticed there's a pretty big window of cost of living; this is because Merida has both modest lifestyle options and very high-end options.
For reference, I live Downtown, in a very large studio with a rooftop patio, and pay $450 for rent, electricity including air conditioning (Merida is very, very hot!), WiFi, and water.
There were less expensive options, but for me, not having AC is a deal-breaker, and some places don't have it.
Merida is quite walkable, and if you're staying in Centro Historico/Paseo de Montejo, you can walk to pretty much everything you'd need, ie.
Mercados (smaller markets), parks, pharmacies, bars. When I need to go to a real grocery store and buy a bunch of stuff, I take an Uber.
Uber in Mexico is also quite inexpensive. Prices will vary but assume you'll pay $5 for a 30 minute Uber ride. Keep in mind that Merida's transportation is ok, but not great for in-town travel; Mexico, however, has great inter-country travel via busses, if you want to explore the areas around Merida.
For finding an apartment, you can hit up FB groups like Merida Casitas for Rent, and if you're Spanish is good enough to negotiate a price, there's InMuebles 24, which the locals use.
Airbnb is also a great option, and hosts tend to offer discounts on long stays.
As you probably know, Mexico has a big street food culture. You can eat 4 tacos or a torta (sandwich) on the street for $5. There are also really nice places to eat in Merida if you want to treat yourself.
The local mercados (markets) are cheaper than indoor supermarkets if you want to save some money that way.
Personally, I like mixing it up between eating the amazing Mexico street food and cooking (healthier) salads and smoothies at home. On average, I spend $150-250/month on food.
Mexico digital nomad visa
If you're not at least considering Merida, Mexico, you might start to do so now. Mexico is one of the most appealing countries to DNs because everyone gets 180 days FMM tourist visa on arrival.
After your FMM runs out, you'll have to leave the country and return for a new 6-month FMM. If you go over your visa, you have to pay a $25-35 fine at the airport before you can board your flight.
Those who know they want to stay in Mexico for a while can then apply for a Temporary Residency Visa (Green Card), but you'll need to return to your home country for the interview at the Mexican consulate there.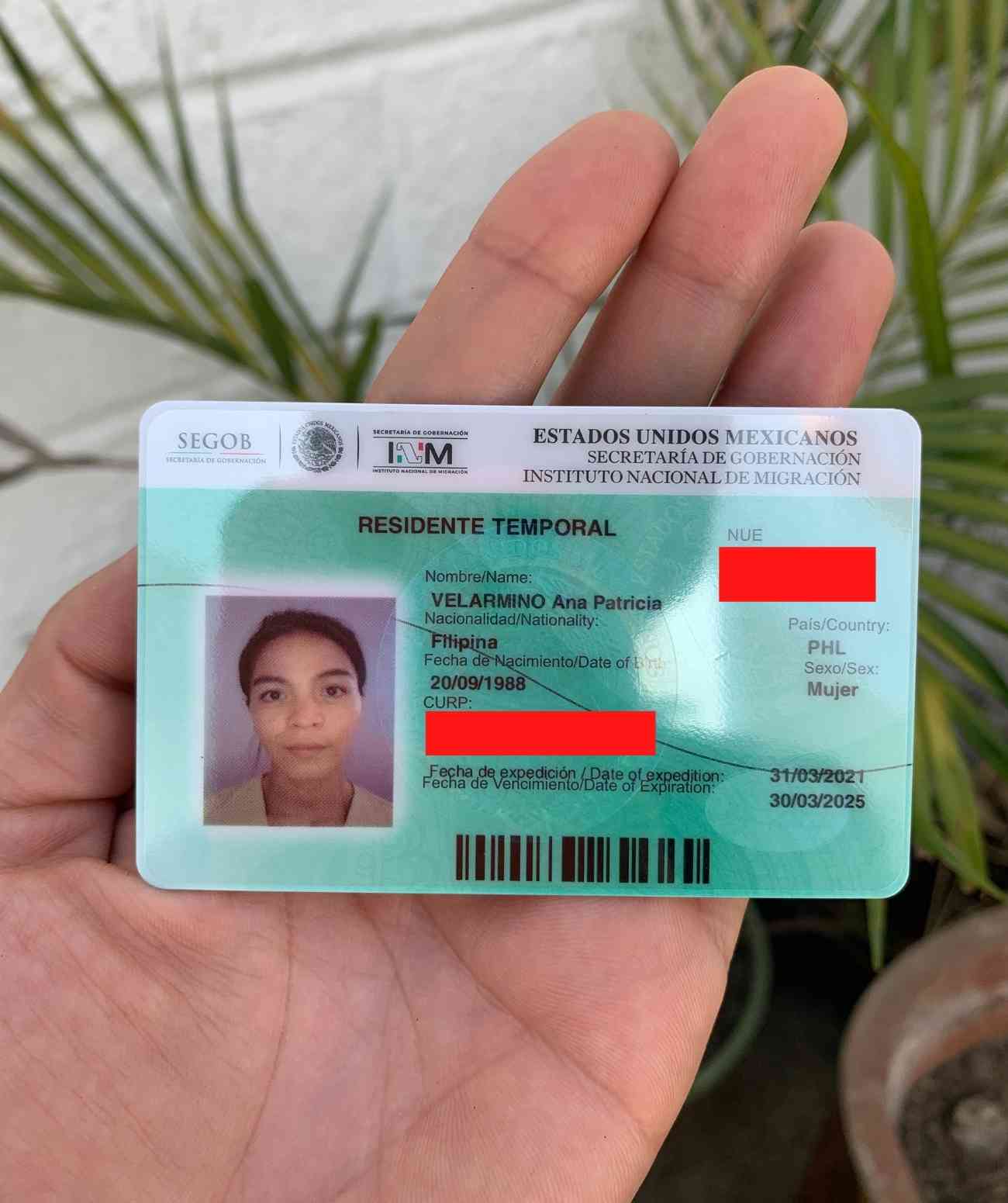 As this is a little bit of a process, some just leave to a neighboring country like Guatemala, Belize, or the U.S., and then return to Mexico.
In case you're wondering, this is a "grey area" of legality. It is technically legal to do this, but Mexico can also, in rare cases, not issue the full 180-day FMM visa.
You can also apply for a non-lucrative visa in Mexico which is also referred to as "economic solvency" visa. This is especially for remote workers and retirees who can prove they have the financial capabilities to live in Mexico.
Merida Cafes with strong Wifi
In general, Merida cafes have good WiFi — the thing you really want to make sure of is that the cafe has AC. Merida is in the tropics, so rather hot and humid all year long, and not everywhere has air conditioning.
All places listed below have some combo of strong WiFi, comfortable seating, AC, good coffee/food. You may click on each of the cafes below for directions.
Marago Café
This is one of the most popular cafes for working in all of Merida. It's also known as one of the best places for coffee, offering all the fancy apparatuses like Chemex and Japanese siphon.
Mexico has several coffee-growing regions, and Marago rotates their offerings so you can constantly sample different Mexican coffees.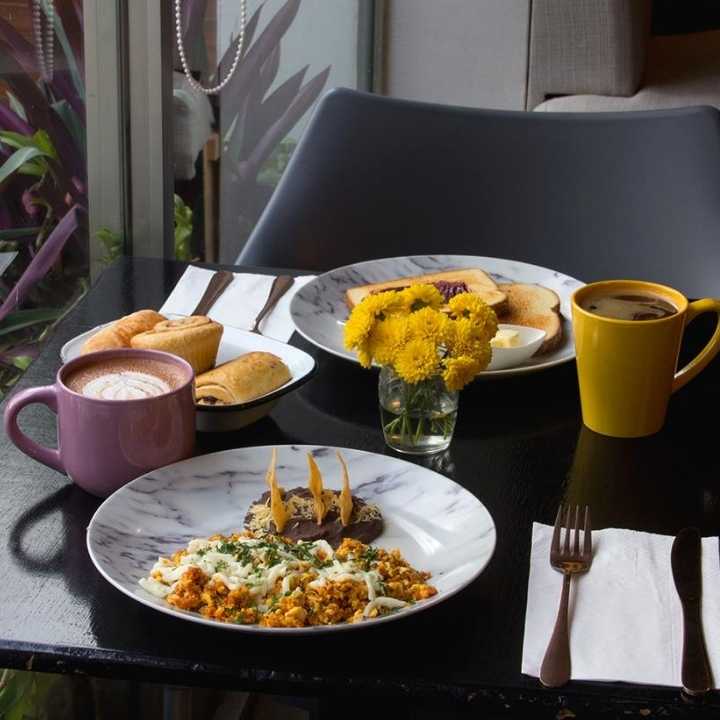 Marago was my preferred cafe to work in. The coffee is great, the staff is friendly, the prices are good (you can get a breakfast plate for about $4-7 and a lunch/dinner plate for $7-12), they have comfortable seating, strong AC, and WiFi.
Besides all these amazing amenities, Marago was open until 10 pm, the latest of all Merida's cafes.
I would work full 8-hour days there, and never felt like the staff or owners (who are in all the time) minded. Each full day I was there, I'd spend about $10 on food/coffee/tea.
Starbucks
Normally, I'm not a fan of Starbucks, but this one is very nice. It's in a historic old home on Paseo de Montejo, and has two stories. The top floor is nice to work in, but there's an even nicer downstairs area that looks like a vintage study.
Much like Marago, if you buy a coffee or sandwich, you can work in Starbucks all day. In fact, this seems to be the policy in all of Merida's workable coffee shops.
Manifesto
Manifesto, like Marago, is known for its amazing organic coffee from all over Mexico. It is actually right by my house, and a very popular place to work, but the seating isn't comfortable enough for me to work longer than 3 hours there.
However, if you go there and buy something, you can work all day with no issues.
Pan y Koffee (Downtown)
Of all places on the list, Pan y Koffee has the best food. They also have all the other requirements for a great Merida cafe, like strong WiFi, AC, and comfy seating, but this is definitely my favorite place to eat on the list.
You can get a pastry and coffee for about $5, or a breakfast or lunch plate for $7-10.

Co-working spaces in Merida
As mentioned earlier in this article, Merida's proper coworking spaces are located in the north part of the city. If you're living in Centro Historico/Paseo de Montejo, this is about a $5 Uber each way.
There are big-name coworking spaces (yet!), but there are some great local places.
Clustar
Generally known as one of the best coworking spaces in Merida, Clustar is a local favorite for its strong WiFi, cleanliness, and amenities galore!
Enjoy the pool and spa on your work break, and then socialize after work at numerous social events and yoga classes. Shared office day passes cost about $10, and monthly passes are about $145.
Hex Cowork
In the same area of town as Clustar, Hex is a nice option if Clustar happens to be full. This is a smaller space, with basic amenities, but definitely works well if you just need a quiet place with office supplies and everything you'd expect in an office.
Shared office day passes cost about $7, and monthly passes are about $95.
Conexion 60
In and around downtown Merida, there's really only one nice coworking space option, and it's Conexion 60. Located on Paseo de Montejo, this space has a nice, contemporary feel, with the usual coworking space amenities like an outdoor terrace, clean kitchen/eating space, free coffee/water/tea, 24-hour access, etc.
Shared office day passes cost about $10, and monthly passes are about $100.
✈️ Ready for your trip to Merida? This blog thrives on reader questions so feel free to leave a comment below if you need anything about being a Merida digital nomad!
🤳 Follow this adventure: INSTAGRAM | FACEBOOK | YOUTUBE | PINTEREST | TWITTER
Shelley is a former Miami travel magazine editor who ditched the office for the world! She created the Travel Mexico Solo blog and Dream To Destination podcast to help women cross Solo Travel and Mexico Travel off their bucket list. She has lived in Merida, Mexico, since July 2019.