Cassie Pearse has been living in Merida for the last 5 years. She's the author of the best-selling book, Moving To Merida: How to successfully move to Mexico as a family which is packed with generous information. She recently published another book called Yucatan with kids that is best if you want to travel with children.
Reader Mail: Hey Trish, glad to have found your content about living in Mexico. I want to apply for a temporary resident visa in Mexico but I have three dependents (2 kids and a wife). Will that process be different from yours? I know that Mexico visa is easy for Americans but my main concern is what is the safest city in Mexico for families? I can see that there are many expats living in Merida with children. Is that something you recommend? Thank you for all the work you do! I will be forever grateful for any helpful tips.
– Steven Scoggin, USA
Dear Steven,
Glad you came across the blog! I do not have experience in applying for a resident visa in Mexico with kids. I am single so the application process I can share is mostly for digital nomads or business owners. For further reading, you can check the articles, Mexico Digital Nomad Visa and Temporary Resident Visa Mexico. I have experience in applying for both but these visa types are very different in terms of the application process.
Again, as I do not have any children, I also cannot give you a good view about living in Merida with a family but I called for reinforcements! Cassie Pearse is the author of the award-winning book Moving To Mérida: How to successfully move to Mexico as a family. In this blog post, she wrote some helpful tips on particularly addressing your concern.
I'll leave the floor to Cassie and if you have any additional questions, just get in touch with her (or me) and we will do our best to update this content. Thanks and good luck!
Xx,
Trisha
Living in Merida: personal experience
I moved to Merida in 2016 from the UK for myriad reasons that included being incredibly disappointed in my own country, a refusal to accept the work-life balance expected of people, a desire to spend more time with my kids, and to ensure that they grow up as well rounded citizens who understand that the UK is emphatically not the center of the world. So now I'm here, my kids are more Mexican (Yucatecan) than British in many ways and they barely remember their home in London.
I write about exploring Mexico with my family for various publications and for my own blog. I want to help people see that Mexico is a perfect place to explore with kids. Never have I experienced more kindness than in Mexico. There is so much to see, do and experience here and I am grateful that we have created this opportunity for ourselves.
Food culture in Merida
When there isn't a worldwide pandemic, Merida is a truly fabulous place to live (actually it hasn't been bad during the pandemic either). The city has been named American Capital of Culture twice thus far, and with free outdoor cultural events almost every night of the week it's easy to see why. Merida has also developed a name for itself as something of a foodie destination: from haciendas with fabulous restaurants to street stalls making fresh tacos, you'll never be disappointed.
While Merida may not be home to tequila or mezcal distilleries, the artisanal beer scene is something worth checking out and there are even speakeasy bars to add a little spice to the city's nightlife. If you're more interested in coffee culture you won't be disappointed either as there are great coffee shops aplenty throughout the city. You might be surprised to know that ice cream is a serious business in Merida. At dusk, people often gather at Colón, the city's oldest ice-cream shop, to people watch while enjoying a refreshing snack.
Sustainability and responsible tourism in Merida
It makes me very happy to know that there is a thriving community of people (local and immigrant) who care deeply about sustainability and ethical living in Merida. It's possible to recycle, buy zero-waste products, eat vegan and support local community projects when you're in Merida. The slow food market is held every Saturday, there is a monthly Zero-Waste market and also a semi-regular vegan fair in town.
Buy Cassie's best-selling books on Amazon
Travel around Yucatan
Not only is Merida a great city in which to live, but it's also a great base for exploring the region – there are numerous wonderful day trips to take and, of course, our archaeological sites and cenotes
Connecting with fellow expats in Merida
Merida is a very popular city right now. People from all over the world are moving here to enjoy life in the capital of Yucatán. You'll meet Mexicans searching for a better quality of life, digital nomads, snowbirds, and families from everywhere looking to try something new.
Facebook is the center of life in Merida (sadly). It's super easy to connect with people of all ages through the plethora of groups set up for just this purpose. If you're not keen on Facebook (smart) then head to a bar such as Hennessy's or La Negrita or join a club to meet like-minded people.
Pros and cons of living in Merida
Merida is a very safe city. It's actually considered to be one of the safest cities in all of North America. I don't worry about walking around at night, nor do I worry about my kids playing out of my sight in parks. Yes, of course, we have crime, it would be crazy to pretend there's no crime but it doesn't impact on the life of most residents. There is a strong police presence and less corruption than in other parts of the country. Take reasonable precautions such as locking doors and knowing where your stuff is and you'll be fine.

Gender equality in Merida
While Yucatán is fairly conservative and sadly doesn't yet have equal marriage, the prevailing attitude is very much live and let live. There are LGBTQ+ bars and activities and PRIDE is absolutely celebrated in Merida. You will see same-sex couples walking holding hands, rainbow flags flying and demonstrations when it is felt that an organization is not behaving correctly. We also have had fabulously loud pro-feminist marches and demonstrations (remember that non-Mexican residents are not allowed to protest or demonstrate) and even our own Yucatecan version of the wonderful feminist song, "Cancion Sin Miedo", sung by the fabulous Belle de Louisse.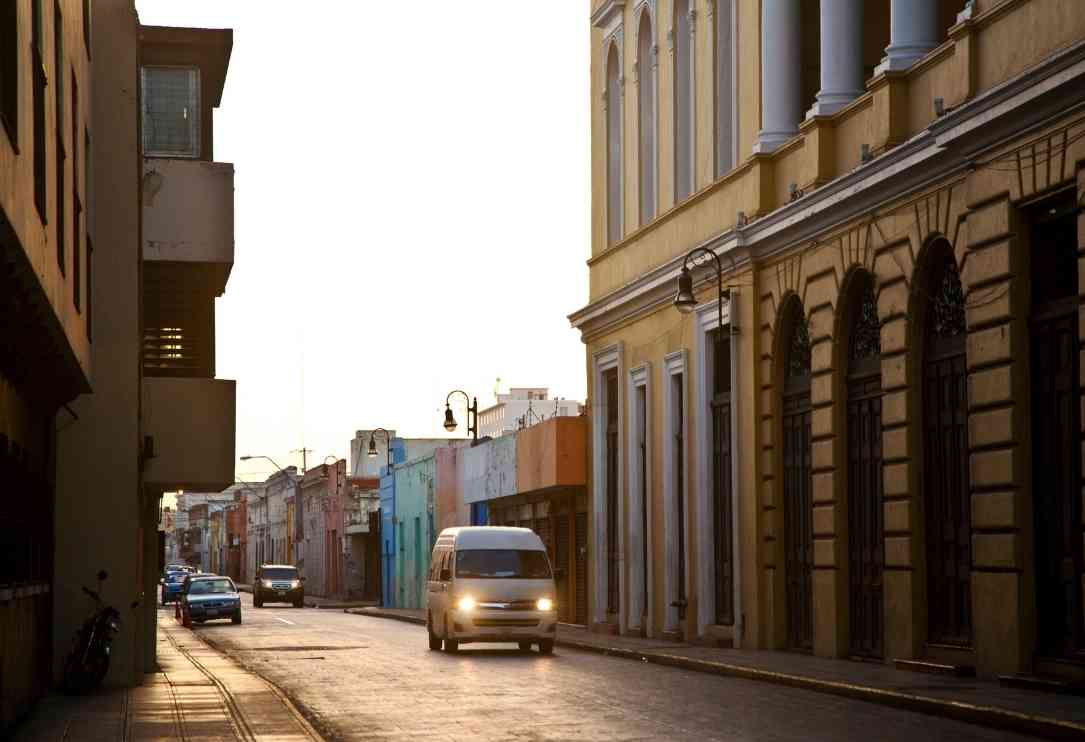 Is Merida family-friendly?
It's also a very family-friendly and orientated city – kids are never unwelcome anywhere. There are plenty of parks, clubs for kids, good schools and Yucatecan culture is very pro-family and children. In fact, I wrote a book about living in Merida with kids. It's full of tips and hints about moving to this wonderful city that is useful for anyone, particularly if you have kids.
Do I need to learn Spanish when living in Merida?
While of course I recommend learning Spanish if you're thinking of spending time in Mexico, plenty of people seem to get by without doing so. There are plenty of great and affordable language schools here in Merida though so there's really no reason to not learn. Many Yucatecans speak great English and will be happy to speak with you but of course, you'll gain so much more if you speak Spanish.
Cost of living in Merida
I am part of a family of four. We don't live an extravagant life but we don't scrimp either. Electricity is a big cost given the heat we experience for six months the year in Mérida: you won't want to live without A.C. or a pool unless you're an utter masochist. Including food, school fees, gas, rent, bills, and insurance we spend around $2,000 USD a month.
Rent costs in Merida
Rent can be as low as a few thousand pesos a month for a small place with no A.C or pool or as high as you can imagine. A decent home should cost between $12,000-20,000 pesos per month. Check out vivanuncios for rentals in Mérida.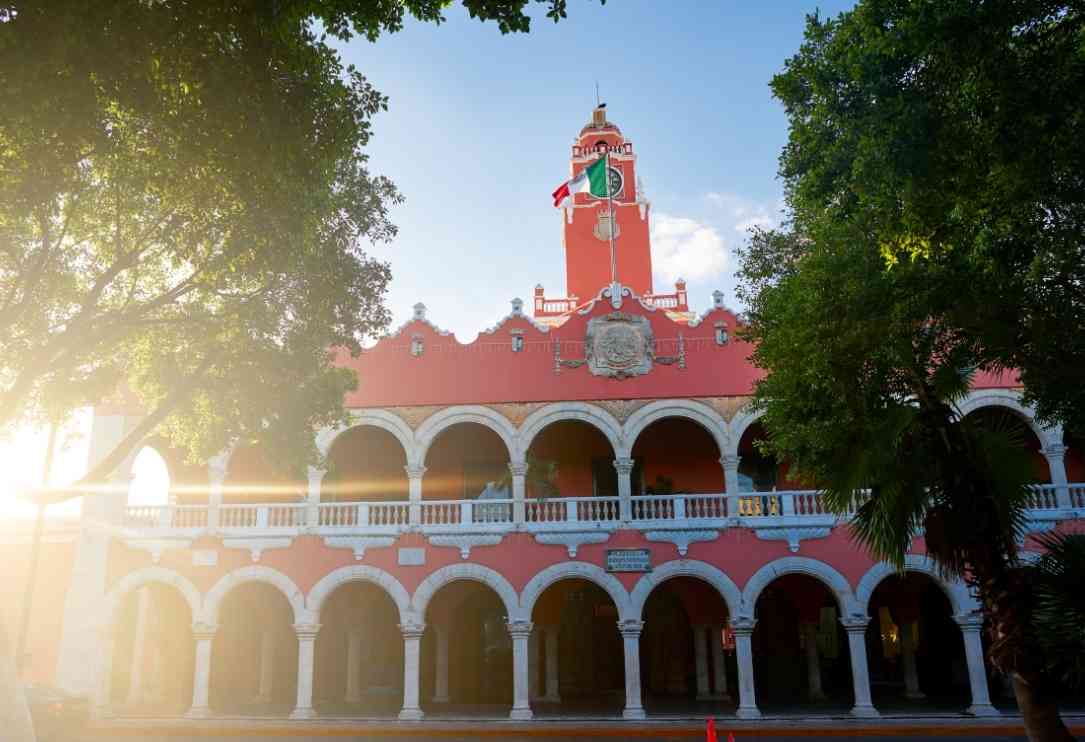 Food costs in Merida
A meal at the side of the road will cost under $100 pesos while in a top-rated restaurant could cost $600 pesos if you aren't going wild. Groceries, of course, depend on how you live. If you buy all organic and exported then you'll be spending much the same as in the US or UK whereas if you have the time and inclination to shop in local markets and eat simply you can live very cheaply.
Shopping in Merida
There are plenty of modern malls in Mérida where you'll find brands and stores you recognize such as H&M, Zara, and Pull&Bear as well as Mexican stores such as Liverpool. The malls are very popular in summer when it's just too hot to be outside very much and people are just craving free A.C.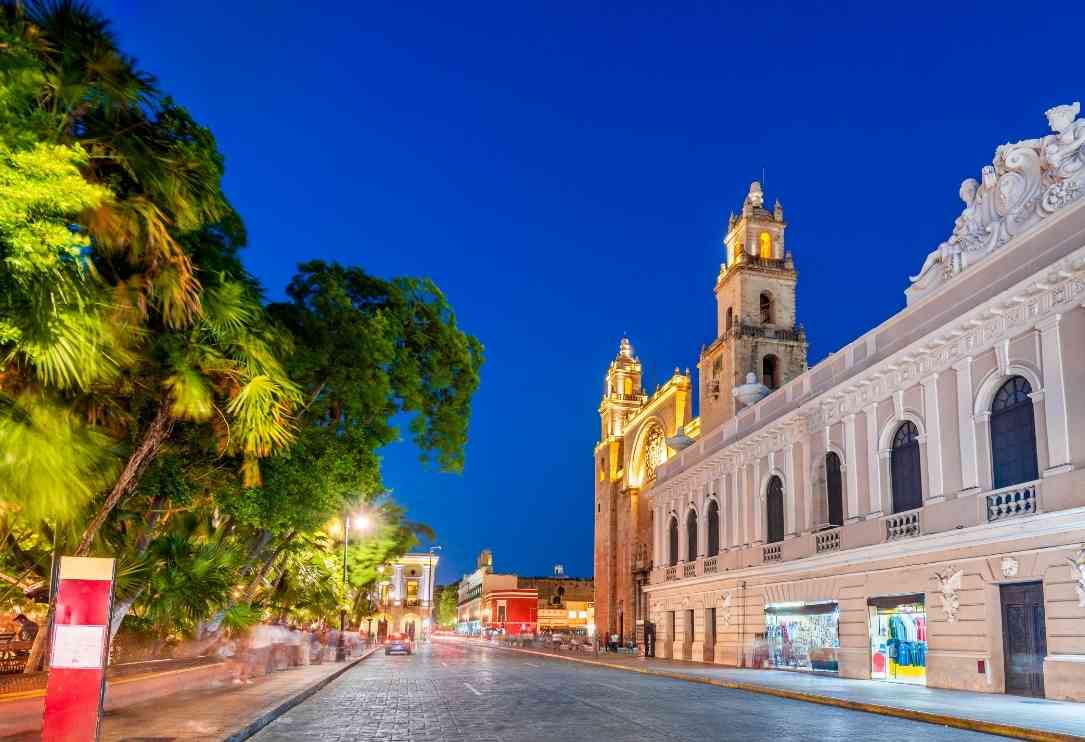 Transportation in Merida
The public bus system is comprehensive in Mérida. In 2021 new bike lanes were added across the city (beware because drivers are still adapting to them) and uber and didi are everywhere.
Personal care
I'm not at all interested in personal care but everything is available in Mérida, you can get a good manicure, there are many extremely talented hairdressers (my friends assure me) and we have some great spas offering massages.
Mexico residency visa
I made the decision to get residency to live in Mexico as I knew I wanted to be here long-term. The process isn't particularly easy or fun but it's eminently doable, especially if you speak decent Spanish. If you don't want to apply for residency then you'll be given six months in Mexico upon arrival.
I have medical insurance for my family and we've been very happy with the quality of the hospitals and medical services available to us in Mérida.
☕ Do you like what you're reading? Does it help? I take a lot of time creating valuable and meaningful content. If you like to support my content creation and my blog, consider donating to my coffee fund. Thank you in advance!
Cassie is a Brit living in Mexico. She is so very grateful to Mexico for giving her family the space to live and grow here when she feels so very let down by her home country. She is fascinated by Mexican history and culture and loves learning about her adopted home.
Cassie used to work in the third sector across Africa and the former Soviet Union. Since moving to Mexico she has swapped her fascination for high quality vodka for an obsession with the more complicated tequila. The diversity of Mexico fills her with joy as she flings herself into cenotes, marvels at archaeological sites, waterfalls, architecture, the forests and more. Oh yeah, and she loves that her kids are along for the ride.