You are probably here because you are wondering what are the best places to live in Mexico. Well, you are in for a treat. I've called this country home since 2018! Read on and let's get started.
📬 Reader Mail: Hola Trisha! I am currently living in Queretaro and although the cost of living is cheaper here than in any major city in Mexico, I feel like the community here is not in my age range.
I am 30 years old and have not found a younger expat group so I would appreciate it if you can recommend other best places to live in Mexico that are fit for my age.
I know you've made friends from living in different areas in Mexico so maybe I am just wrong about Queretaro? If you have friends to recommend here, I'd like to give it another try because the cost of living is really cheap.
Otherwise, I will look into your other recommendations. I really appreciate your help!
– Kirsten, San Diego, CA
Mexico is a very diverse country and honestly, whenever I am asked where is the best place I lived in Mexico, I can't really say because I usually loved all of them!
I understand that if you've never been to Mexico, it's hard to have an insider look and decide while you're still back home (wherever that is right now).
The Internet will give you unlimited options but it would be very unclear so my first tip for your hunt: get insights from someone who actually lives here.
As we are all unique individuals with different needs, I learned that I can't really speak for everyone but I do know the basic requirements that you are looking for in terms of living conditions, costs, safety, etc.
A little bit about me – I am a digital nomad so one of my first concerns is Internet connection whenever I am moving to a new place.
In this post, I will share with you all of my tips and tricks on how to live in Mexico. You can also check my Mexico blogs to see any content that is relevant to you.
If these are not enough, please feel free to reach out to me using the contact page. I've helped a lot of foreigners move to Mexico and who knows, I might be able to help you too!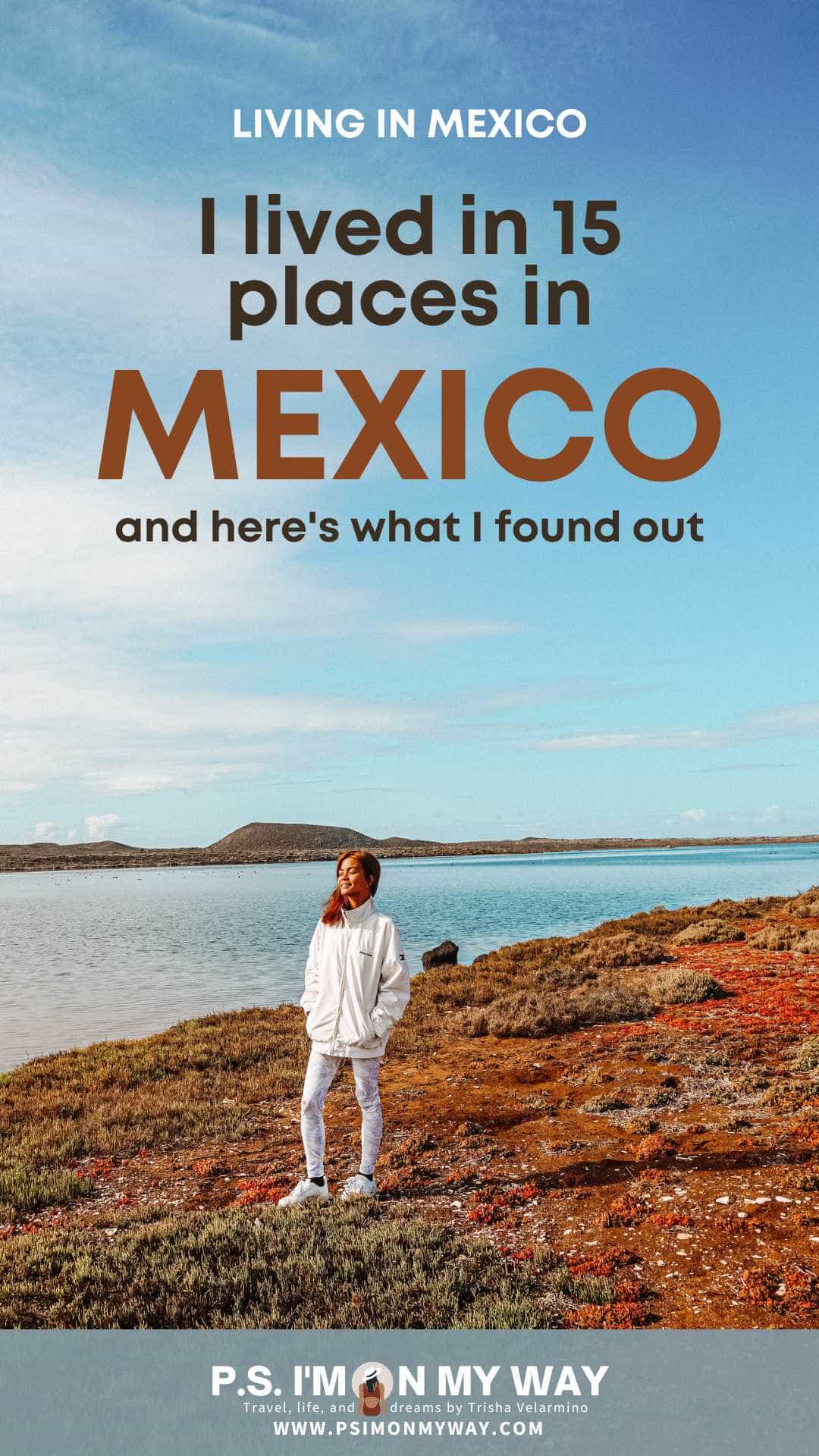 💨 Need help moving to Mexico?
📍 What is the best part of Mexico to live in?
We also have very different interpretations of the "best part" so my usual advice to readers of this blog is to get to know the states first.
Mexico has 32 states and the first thing that you need to know is that they all differ in terms of weather, cost of living, and English-speaking communities
I've been asked a lot where Americans usually live in Mexico and honestly, I don't know anymore. I encounter Americans in every place I lived in!
In fact, the US State Department has recorded 1.5 million Americans currently living in Mexico. That's not even counting those on a tourist visa who stay here long term.
In all my living abroad consults, especially in Mexico, Americans feel more comfortable if there are fellow Americans living in the place they want to move to but it's a case-to-case basis because some of my clients also tell me to not suggest a Mexican city/town with lots of Americans.
Identify the living condition you want to be in and take it from there.
⛔ What is the safest place to live in Mexico?
I always say that safety is objective and personal but in this part, I have to say I feel safer living in small towns like Sayulita and San Pancho.
When you live in small beach towns in Mexico, there are a lot of familiarities and everyone knows everyone. I personally felt safer this way but the problem was, that I did not have any privacy.
Everyone knows what's happening in your life and it's so impossible to walk on the streets without anyone knowing you. I just missed the anonymity and privacy although I felt 100% safe in Sayulita.
If you like big cities, I consider Puerto Vallarta as the safest city to live in in Mexico. Although it's a little bit more American than other big cities like Mexico City or Oaxaca, the layout of the city is super friendly and you can still have your privacy regardless of being involved in the expat community.
If you choose Mexico City, it's not 100% safe but if you are going to live in the Roma or Condesa areas, it's definitely safe (but expensive).
🏆 Merida, San Miguel de Allende, and Queretaro are the top 3 safest places to live for families.
💵 Where is the cheapest place to live in Mexico?
This is the thing – when you see the cost of living in Mexico posts on the Internet, a lot of those posts don't really explain that it varies by area.
When I was hunting for the best places to live in Mexico, I thought that all these places will have the same rent prices but I was really surprised about the big difference, believe me!
For example, I am living in Puerto Vallarta right now and am currently preparing for my next move. In my head, Puerto Vallarta cost of living is expensive because there are many expats living here but I was so shocked how the rent prices in Mexico City are double!
Since food is cheaper in Mexico City, I implied that rent prices will be lower but it wasn't the case. I was really astounded by the big difference not to mention the houses in Puerto Vallarta are way bigger and have outdoor space.
Personally, I vote Oaxaca City as the cheapest place to live in Mexico, then La Paz (Baja California Sur). For you to understand better, let's do the math.
A one-bedroom apartment in Oaxaca City (nice area) ranges from US$150 – US$300. In Mexico City, that will be around US$500 – US$650 and in Puerto Vallarta, that's like US$300 – US$450.
Since all these prices vary and I am consistently hunting for places to live in Mexico, I learned that the best thing to do is to set your budget and stick with it.
Since I am living alone, I set a US$500 – US$650 limit for myself. That's quite high by Mexican standards but since I have big dogs, I need to have a patio/terrace. This requirement for a home comes with a price.
🏆 Aguascalientes, Morelia, and San Cristobal de Las Casas are the top 3 cheapest areas to live in.
💲 Can you live of $1,000 a month in Mexico?
YES AND NO. And it's totally up to you. To tell you the truth, your cost of living in Mexico will all depend on your lifestyle and the costs in the destination you chose.
So far, in this best places to live in Mexico list, the lowest rent is around $300 USD (studio, 1 person, not in the center, furnished) so if you are comfortable living like this, $1,000 USD per month in Mexico is possible.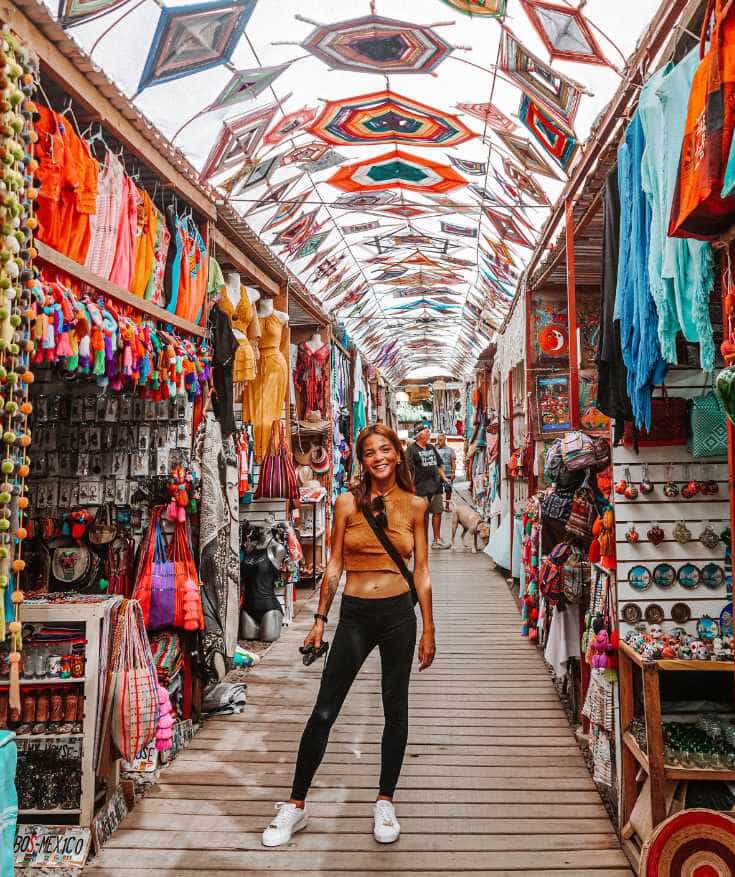 Your $1,000 USD budget is comfortable but take note that the way of living will be very simple and basic. If this is your cup of tea and a lifestyle you are willing to push through, it is definitely possible.
Please note that the $1,000 living budget per month in Mexico does not apply to all destinations. Read more on the best places to live in Mexico list to see which fits your budget.
💡 Did you know? According to the US state goverment, there are 1.6 million Americans currently living in Mexico.
👋 Best places to live in Mexico (hot spots)
Below are the places to live in Mexico that you hear from your friends and colleagues from back home. Meaning, these areas below have bigger American, Canadian, and European expat communities.
I understand that when you are moving to a country, some of you may want to move first to an area where there is familiarity. Here are the best places to live in Mexico with more expats:
#1: Puerto Vallarta
Puerto Vallarta has become popular to American and Canadian expats because it's still not as crowded and popular as Cancun or the Quintana Roo area.
At the moment, rent in popular areas in Puerto Vallarta (like Zona Romantica and 5 de Diciembre) are becoming expensive. I lived in Marina Vallarta and paid $3,500 USD for a beachfront condo.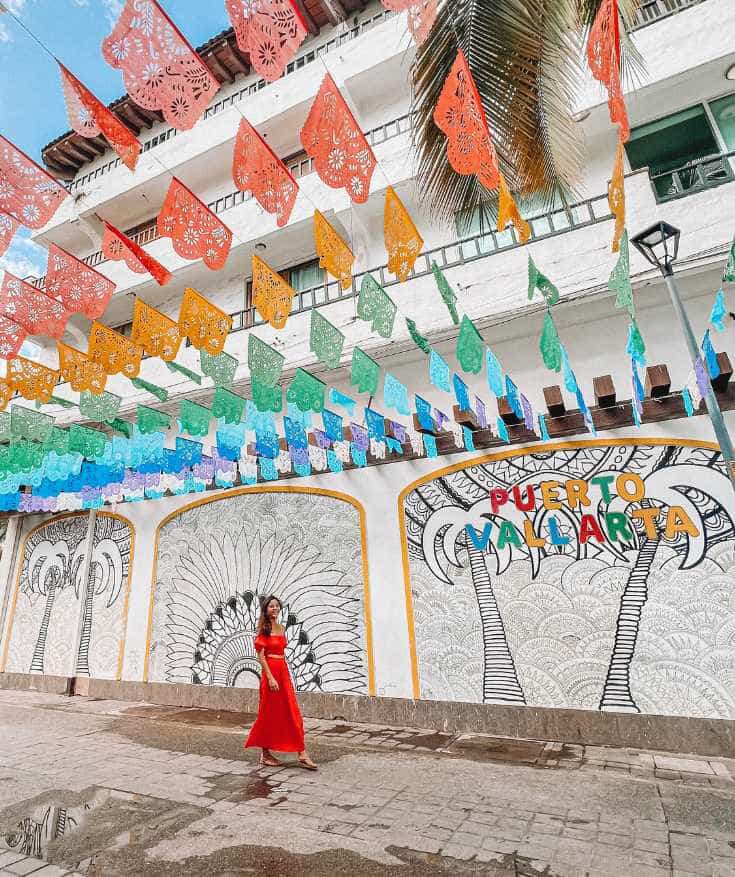 This is not even the center of Puerto Vallarta and it was already very expensive. My current advice: look for apartments in Versailles as this is still a cheap area in PV.
Puerto Vallarta is a beach city so whatever you think you need from back home, you will find everything in Puerto Vallarta.
#2: La Paz
When I chose to call La Paz home, the main factor I considered was the weather is definitely great all year round. I mean it is hot but it's not as humid as in the south (Cancun, Playa del Carmen, Puerto Vallarta, Oaxaca, etc).
I don't know about you but I prefer dry to humid heat. There is also very little rain in La Paz as compared to the Pacific Coast where it rains from June – October.
Life was different for me in La Paz since most of the friends I made there were Latinos and Spanish-speaking. I don't know why it did not happen for me but I did not come across Americans or Canadians.
I am not saying there aren't any but it was just the opportunity presented before me. When you come to think of it, Baja California is an American lair so I was really surprised that I was not able to connect with any!
Because of Baja California's close proximity to the USA, prices are higher in the Peninsula than in the mailand. Expect the cost of living in La Paz to be more expensive than the rest of the places on this list.
#3: Rosarito and Tijuana
Now, you probably are convinced that Tijuana is unsafe but you'd be surprised to know how many Americans live here and work in the United States! Yep, they commute daily.
Rosarito and Tijuana are popular to Americans because of the border living set-up: you earn USD in the United States but your costs are Mexican. Win-win! The only issue with this set-up is commuting.
The USA-Mexico border in Tijuana and San Diego is a very busy area. Of course, if you live in Mexico and pass through daily, you will be granted a special express pass. Some even chose to go on foot as it's way faster!
These two areas in Baja California are great if your ideal set-up is to easily go to the United States for work.
🏖️ Best places to retire in Mexico
#4: Ajijic and Chapala
Currently the most popular and best places to retire in Mexico, Ajijic is home to Americans and Canadians who are avoiding the touristy areas.
Located in the state of Jalisco, Ajijic and Chapala are popular to retirees because of the low cost of living and the small town lifestyle. Everyone knows everyone in Ajijic!
You can live easily in Ajijic and Chapala for $1,300 USD per month (if you are a single person). Retirees rave about not having to commute in Ajijic – everyone walks!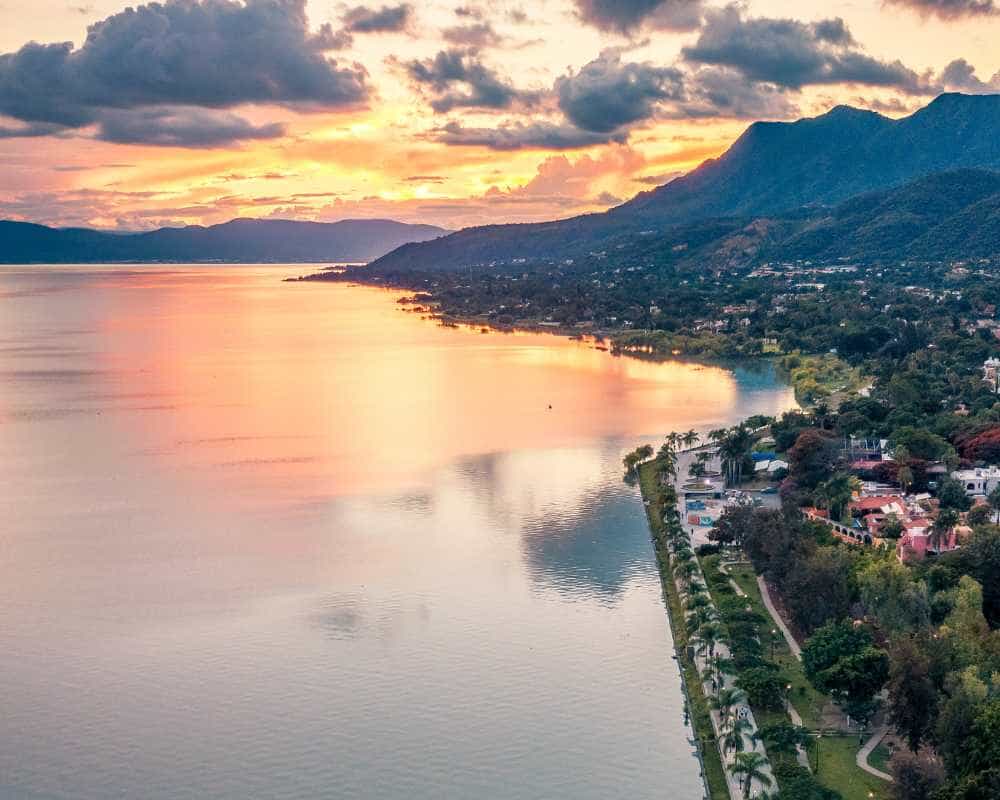 #5: San Miguel de Allende
San Miguel de Allende is an expat's favorite. This is the city that is considered an extension of the US as many American expats live here but there is still a lot of vibrant Mexican culture that is visible.
Famously known as SMA, this city has a European feel in it because of the old structures. I also felt very safe walking here even in the wee hours of the morning!
SMA is actually more popular with retirees because of the efficient layout. You can walk everywhere (if you like walking long-distance) and the streets are very safe.
This city is full of life and I consider this one of the most beautiful cities in Mexico. You'll also never feel alone as there are lots of expat communities here.
#6: El Pescadero
I briefly lived in El Pescadero to try the small town life in Baja California Sur. I stayed there for one month and rented a one-bedroom apartment for US$650.
It has a big space for dogs so I didn't mind the cost although I've been told by locals that there are way cheaper options than this. I really just needed the yard for my dogs!
I lived in a compound full of American and Canadian expats. I didn't really imagine that El Pescadero would be as touristy but as always, I managed to hang out with locals.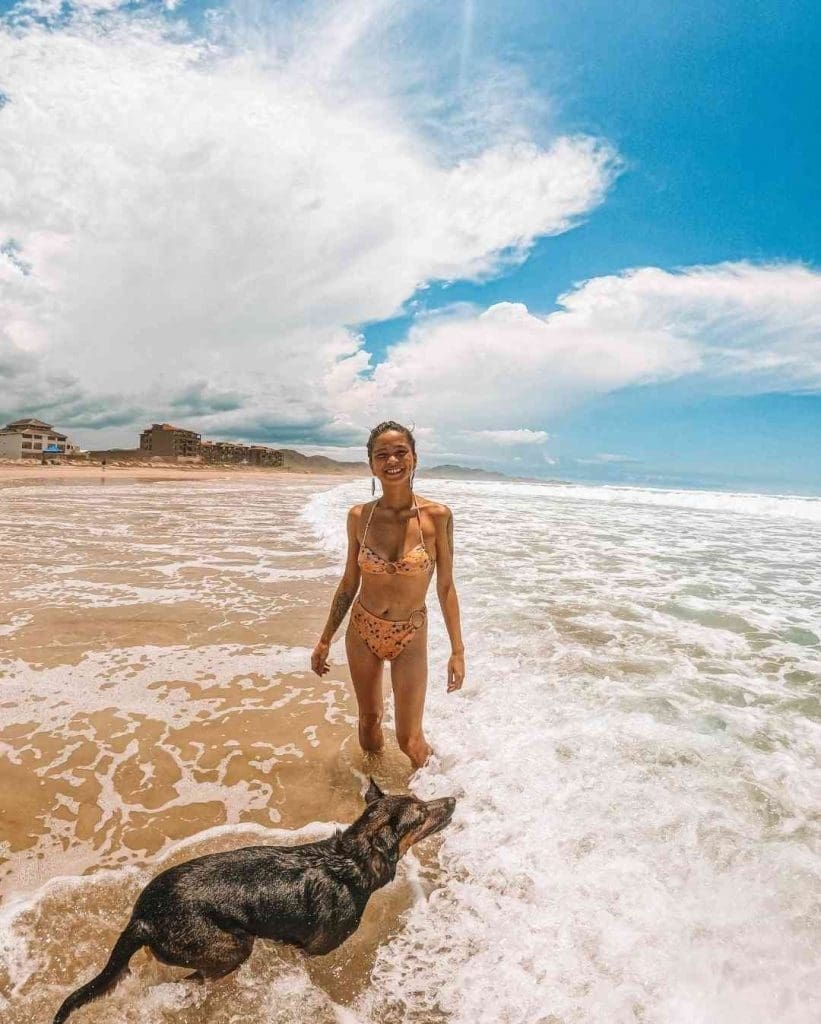 El Pescadero is super quiet and there is very minimal nightlife. If you go out in the evening to socialize, the only bar called Sugar Shack will be filled with expats. I made friends with the owner and his wife (Alejandro) so I was able to see the local life in El Pescadero as well.
As a single woman, it was hard to socialize in El Pescadero especially if you are looking for active nightlife. However, if your goal is to connect with the outdoors like surfing and hiking, El Pescadero is a great sleepy town to live in.
I also met many families with children living here. It is just 10 minutes away from Todos Santos and an hour away from Los Cabos so you can always explore outside of El Pescadero.
You NEED a car when living in El Pescadero. I found it so hard to commute around town or the neighboring towns but my American neighbor was super nice to lend me her car during my one-month stay there!
Change how you travel and see the world by going deep into the culture. Come and travel with me!
👪 Best places to live in Mexico for families
#7: Queretaro
Queretaro is one of the most low-key places to live in Mexico. It's not the first city you'll think of when you are deciding to move to Mexico.
But most expats choose this city because of the modern infrastructures and business opportunities. It's like a quieter Mexico City but is also a modern and conducive city for expats.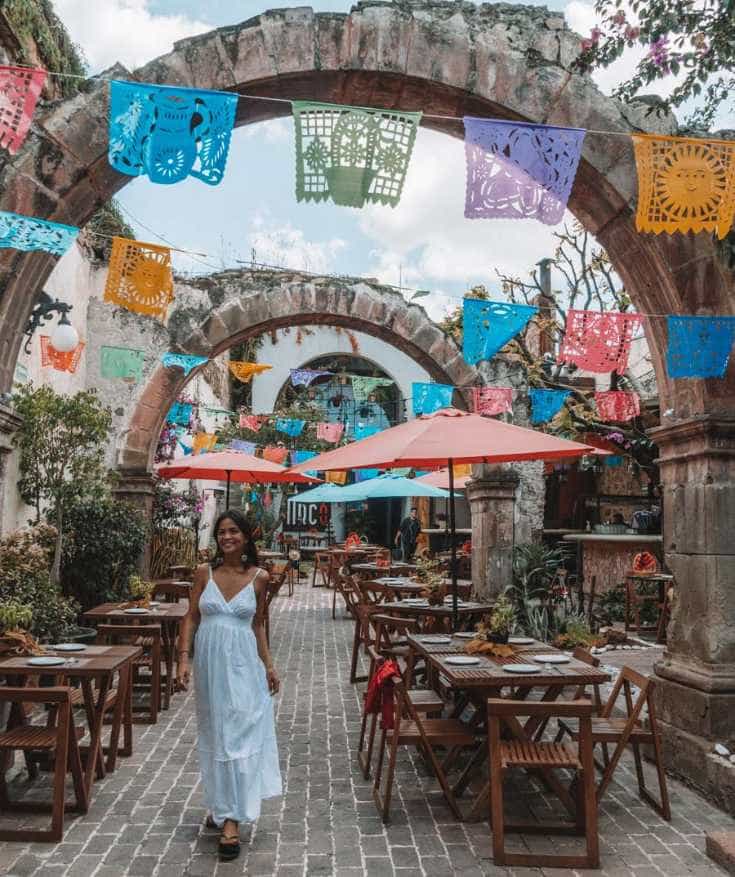 Many chilangos treat Queretaro as a place to live when they decide to have kids. The city life in Mexico City is very hectic so in order to be closer to family and friends (while raising a family), people move here.
The cost of living in Queretaro is also very cheap compared to a lot of Mexican cities. You can live here on less than US$1,000 per month – the apartments are affordable and you can also splurge a little for luxury Mexico living.
#8: Merida
Most of my friends who are living in Merida are families with kids. In fact, many people say (even the Internet) that it's the safest place to live in Mexico.
I did feel safe traveling to Merida but I also did not see the difference from other Mexican cities when it comes to safety. Again, how we quantify safety really depends on our living needs.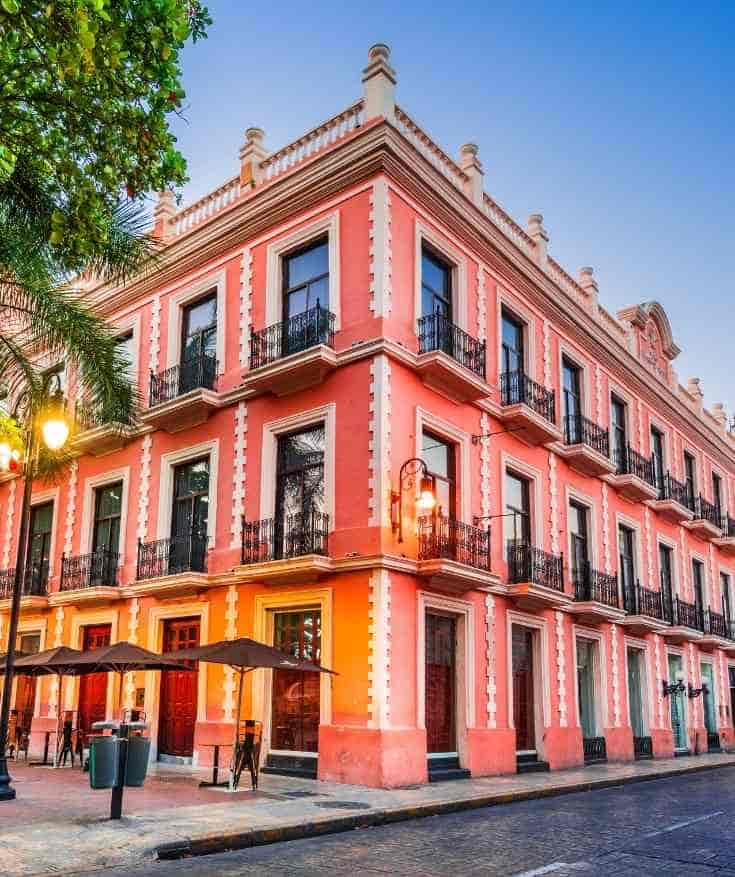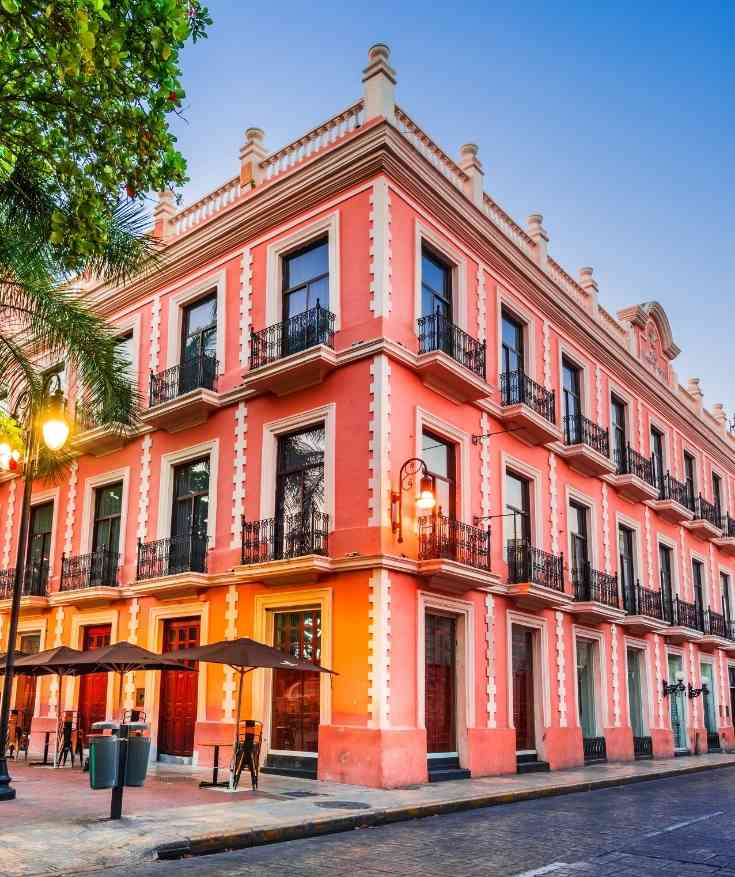 Kids are outside until late and parents are not even worried about safety. Crime rates in Merida are extremely low.
What makes expats comfortable and confident to move here is there is a bigger number of expat families with young children living here. It will be so easy to connect with fellow parents who are foreigners.
#9: Los Cabos
I moved to Los Cabos in 2021 and have realized how out of place I've become because I don't have kids! Every single person I met here have children (not to mention there is a big International school in Los Cabos).
As a resort city, families enjoy living in Los Cabos because there are many things to do for kids and it is very safe for families. However, rent is super hard to find and this is one of the most expensive places to live in Mexico.
I currently live in Quivira Los Cabos, which is a resort and I don't really like living here. I discovered that the best areas to live in Cabo is in Tezal (more family neighbors) so I am planning to move there this season!
💻 Best places to live in Mexico for nomads
#10: Mexico City
I live in Mexico City on and off because this is one of my favorite cities in the world! Mexico City's vibe is very good for expats and digital nomads like me.
As I told you, I feel that sometimes, Puerto Vallarta gets very American so in order to have a break from that, I go here for a little cultural diversion.
There are many digital nomads in Mexico City and they are just not Americans or Canadians – it's really diverse! Lots of Europeans and Latinos live here. It's just the diversity that I am looking for.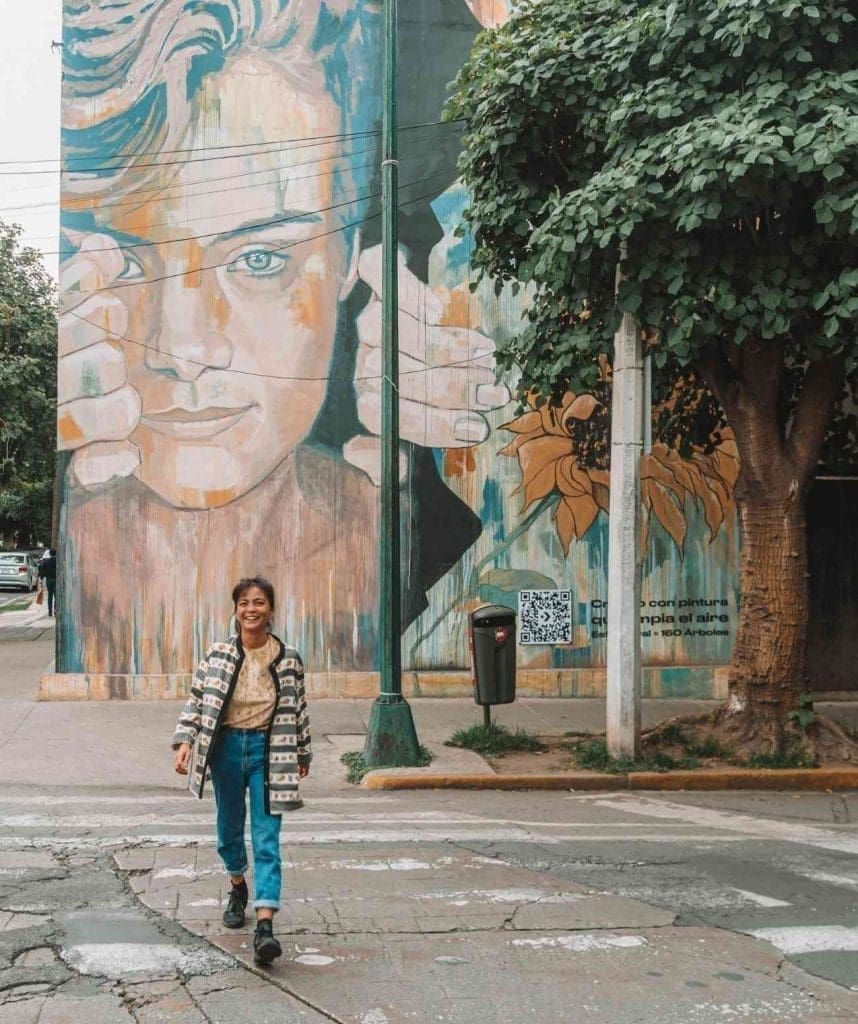 Many expats avoid Mexico City because of the air quality and the high altitude but if these two main 'cons' don't really bother you, you will definitely enjoy living in Mexico City as an expat.
Apartments in Mexico City are affordable but since I only want to stay in the Roma and Condesa area, it's always hard to find rent that's less than US$650 (which is my budget). I always overdo this budget in Mexico City!
#11: Oaxaca City
Another low-key Mexican city, living Oaxaca City is also on the top list of cheapest destinations in Mexico. You can find a very decent apartment here for US$300.
The city is super lively and there are a lot of expats you can connect with. This year, the Mexican government is building a new highway which will allow you to go to the Oaxacan coast (Puerto Escondido, Huatulco, Mazunte, etc) for only 2 hours instead of 8.
Although the finish date is not really clear, once this is done, I will go back and live in Oaxaca City because this accessibility is a big deal when you want to travel around Mexico.
Oaxacan food is also the best in Mexico so if you are after a gastronomic adventure, this city has it all!
Eating out in Oaxaca City is really affordable and I bet you won't be able to finish trying all the restaurants, markets, and bars even if you live here for a full year.
Digital nomads in Oaxaca also enjoy a high-speed Wifi speed which is a luxury in Mexico as a remote worker.
#12: Guadalajara
Most people think Guadalajara is not safe but when I lived here, I didn't really feel that Narcos-kind-of-feeling. My mom actually freaked out when this was the first place I chose when I moved to Mexico but I explained to her that it's not like what she sees in the news.
I will never walk alone in Guadalajara at night though and if I do, I make sure that I am with friends.
I will always come back and consider living in Guadalajara because I loved the vibe, the people, and the weather! Though it is only 4 hours away from my current home in Puerto Vallarta, it has cooler weather.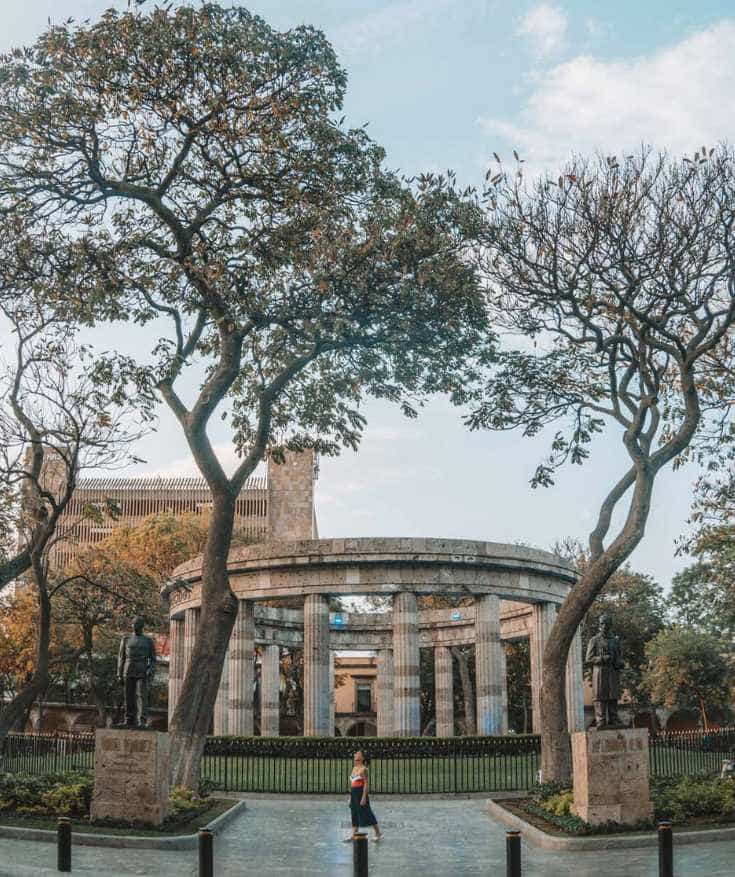 The culture and lifestyle in Guadalajara definitely fit everyone. However, like Queretaro, I only made friends with Spanish-speaking people here but I am sure there are a lot of Americans and Canadians around.
I was just not given the opportunity to meet them because all my friends who live here are Mexicans or Europeans.
👩👨 Best places to live in Mexico for singles
#13: Sayulita
I have mixed emotions about Sayulita because this is where I lived the longest. It's full of Canadians and Americans but lucky for me, I lived in a very Mexican neighborhood so all my friends were Latinos.
There is also a big population of Argentine expats here (like everywhere). Speaking Spanish on a regular basis and cultural immersion is very important for me and I am happy to have had the best of both communities in Sayulita.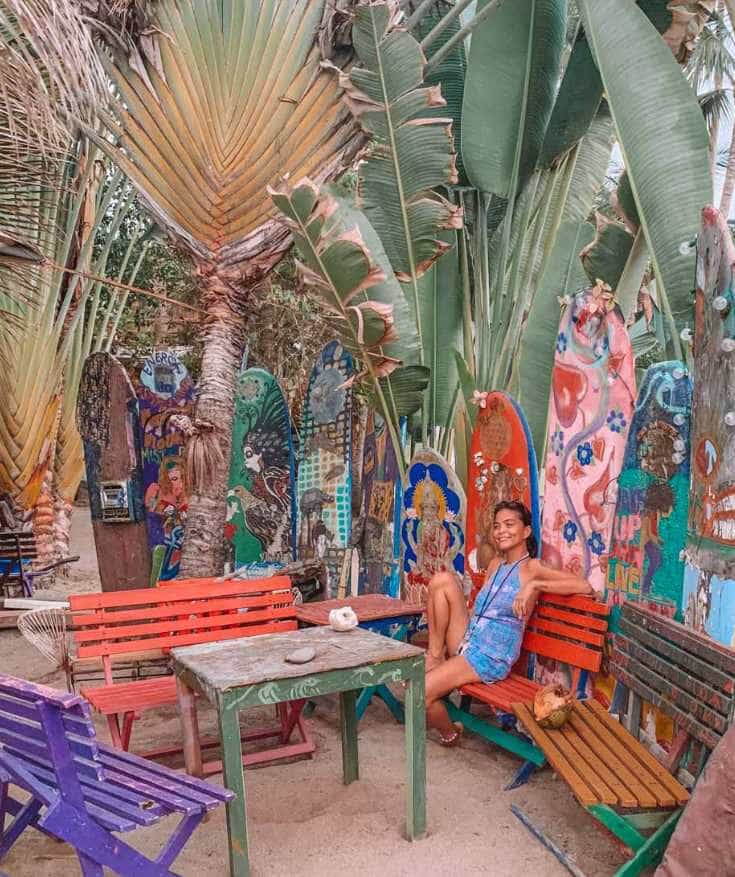 Sayulita is the safest area I have lived in in Mexico. Again, small towns will make you feel safer because of the overfamiliarity.
There are lots of outdoor activities – people are always out and about and that's what makes it so fun! I need to warn you that Sayulita is not for everyone. Before moving here, check the lifestyle first and see if it fits you.
#14: Playa del Carmen
Living in Playa del Carmen is low on this list because I didn't really find it as safe. Since it's too crowded, crime rates have increased in Playa in the last year.
Though I do not have an experience being harmed, it's just the general feeling and of course, horror stories I heard from friends. There are lots of digital nomads in Playa del Carmen whom you can ask about current situations.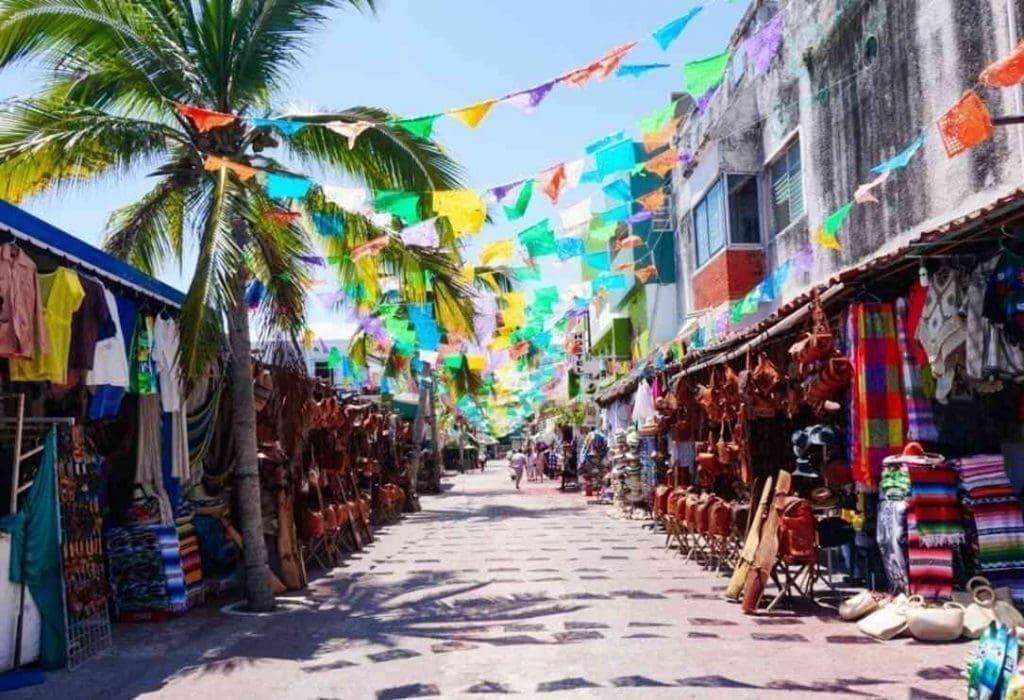 Despite all these, Playa is still visited by Americans. It's one of the foreign hotspots in Mexico so I guess if you want to live here, just go and see it for yourself!
However, Playa del Carmen is so beautiful! In fact, their beaches on the other side are way better than ours here on the Pacific Coast.
The state of Quintana Roo is really rich in outdoor activities and there are more places to see there like the Cenotes. If this is what you are after, you will definitely love Playa as your base.
#15: Tulum
Tulum is definitely the best place to live in Mexico for singles because you will meet a lot of young expats and professionals here. The Internet speed is slowly developing so expect more remote workers to move to Tulum.
Sure, it is easy to meet people if you are a single or traveling alone but Tulum has the most expensive cost of living in Mexico. You can definitely live for cheap but you have to have good Spanish skills. This is your most powerful tool for cheap rentals!
The lifestyle in Tulum is definitely for young people (loud parties, busy tourist spot) but once you get to know Tulum deeply, there are many secret beaches and non-touristic areas that you can enjoy by yourself.
⁉️ Why live in Mexico?
Residency visa is easy
The first reason why I chose to live in Mexico is that visa is super easy. I never thought I'd get a 4-year residency visa here as I was only passing by.
When COVID hit, I got stuck here and first applied for a Mexico digital nomad visa also known as no-lucrativo (non-lucrative). It was only valid for one year so I thought I'd only stay here for a year. Actually, I thought that COVID will be over after a year.
2 years passed and COVID is still a thing. Living a life of travel and always moving around became harder for me. I recently went to Europe after 2 years of not going out of Mexico and it's really a pain to travel that far! I was horrified!
No matter where you are from or whatever passport you hold, there are a lot of uncertainties when it comes to travel right now so legally living in Mexico is a great relief for me.
If you need assistance with your resident visa, just contact me and I'll connect you to my amazing lawyer who helped me process all these quickly.
If you are not interested to go through this process, Mexico has a very generous 6-month tourist visa so you can just go in and out every 6 months.
Cost of living is affordable
Mexico is often generalized as a cheap country but that is not the case. With the number of foreigners moving here every year, I am afraid that it is becoming expensive, but if you are a dollar earner, you can live here quite comfortably.
I can't say what is comfortable for you or not but I have articles in this blog on the cost of living in every area I lived in Mexico. Better yet, head to my magazine Mexico Insider for detailed cost of living guides.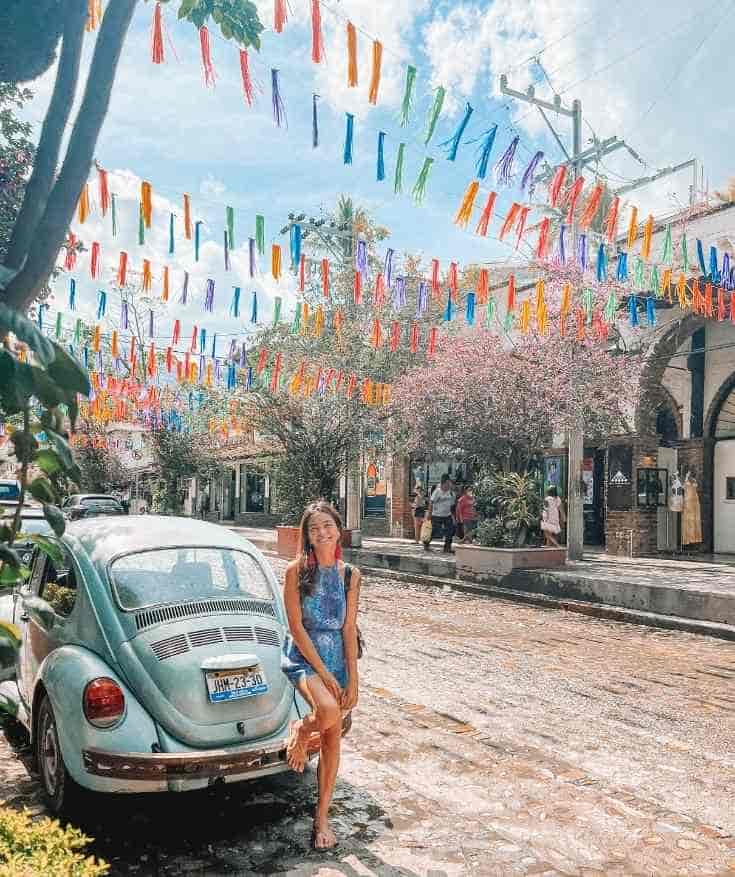 As you know, I came from Tel Aviv before living here and Israel's cost of living is super high. When I came here, my quality of life became better as everything is so cheap!
Well, that is, if you are comparing it to the United States, Canada, and Europe. I still find living in Southeast Asia the cheapest but prices in Mexico are pretty low.
Mexico is pet-friendly!
Lastly, as I have dogs, it is very easy to travel around here with pets. Most of the rental homes accept pets but I still had some challenges.
For example, when I was looking for an apartment in Mexico City, there were only 2 out of 10 that accepted dogs even though Mexico City is a pet city.
With this, I decided that we always live in beach areas as they are more accepting of pets. Overall, I do think that Mexico is a dog country. Even domestic travel for pets is so easy and cheap!
🇲🇽 Mexico Travel Resources
Trisha is one of those people who left their comfortable life to travel the world and learn about life. Her style is to stay in one place she likes for 3 months (or more) to know what it feels like to eat, cook, speak, and sleep in another culture that isn't hers. She'd like to believe she's not traditionally traveling but she just chooses to be somewhere else all the time. In no particular order, her favorite cities in the world are Barcelona, Buenos Aires, Hong Kong, Mexico City, and Tel Aviv.