For the last three years that I have been living in Mexico, I have tried three Mexican banks and saw the difference in how they function. In this post, I will give you a step-by-step guide on how to open a bank account in Mexico whether you're on a resident visa or a tourist visa.
As a foreigner, it's hard to decide where to put your money, especially if you're a digital nomad and traveling long-term. For the longest time, I am using an International travel card through Wise, a great platform for managing different currencies.
Their exchange rates are amazing and it's easy to use so I always prefer to use this one for receiving and sending money abroad. Their costs are super low, too!
When I got my temporary resident visa in Mexico, I felt like it was time to grow up and really put my roots here. Even if I have been moving to different countries over the years, I realized how important it is to have a good bank record in a country, especially if you are a legal resident.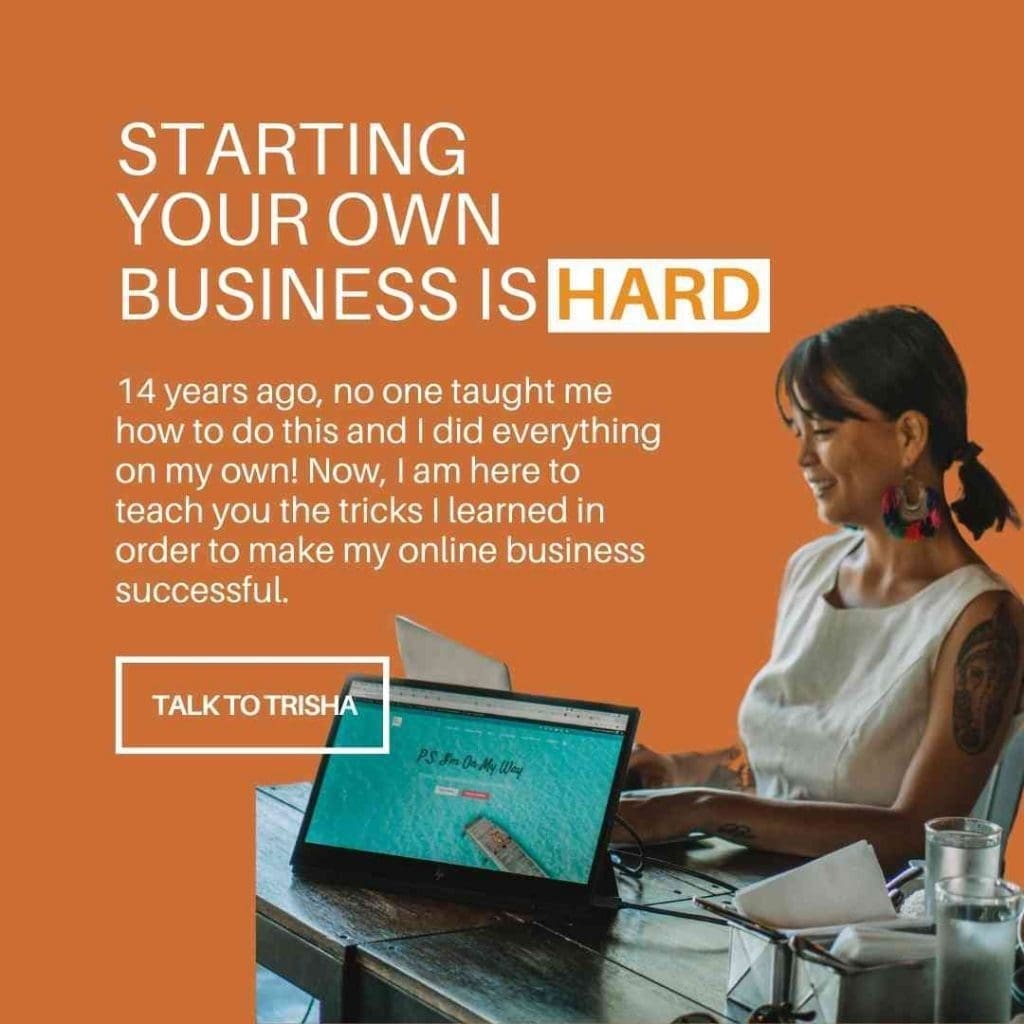 For example, when I apply for visas (i.e. USA, Canada, Schengen, etc), the first requirement is to show proof of funds that only your bank can give. Before I became a legal resident in Mexico, I was using Philippine, Israel, Spain, and Hong Kong bank accounts.
It always takes a while for me to obtain this proof of funds as the embassies require a document signed by the bank manager. I had to pay extra for shipping the documents back and forth.
It was so painful and costly so I closed all these banks and stayed with a bank account in Mexico. This way, I can easily access bank documents without extra charges.
🚫 Mexican banks safety and security
#1: Withdrawal limits in Mexico
This was painful for me in the beginning because I always need to pay a 10,000 pesos rent in cash. Most Mexican banks have different daily withdrawal limits and they are all over 10,000 pesos. I always needed to go back two consecutive days just to pay my rent!
And mind you, each bank has different withdrawal limits. With my Intercam and Banorte bank cards, it's 5,000 pesos. With my Santander card, it's 9,000 pesos; a thousand short to pay my monthly rent in cash.
There have been many cases of money laundering in Mexico (and all over the world) so these are what the withdrawal limits are for. Of course, this only applies when you take cash from the ATM machine. You can always access your money with a higher limit when you go over the counter.
The only hassle with OTC withdrawals is that you need to go through long lines and it can take hours. The physical banking system in Mexico is very painful and inefficient.
#2: One time passwords or NIP
This only works if you have a Mexican phone number. For example, if you login your mobile account, some of the apps will send a one-time password to your mobile phone number registered with your bank account. It's like a verification code that you need to put for every transaction.
In my experience, Santander has the most of this. I found it really painful when I had to input a lot of one-time passwords but then again, that made me feel safe in banking with them.
#3: Apps and e-mail notifications for every transaction
When I had mobile banking for all three of my Mexican banks, I always got a notification for every transaction made, whether I was just buying water from the Oxxo or swiping my debit card in a restaurant.
You will get both notifications via e-mail and through the app together with reference numbers for the transaction.
This one always floods my email inbox but it also helps me see everything I spent for. If you feel that it's suspicious and you did not do that purchase, there is a phone number in the mobile app or in the e-mail sent to you that you can call. They will attend to it right away.
#4: Firma electronica or pin
With my non-Mexican bank cards, I was never asked to put my pin for physical debit transactions (i.e. restaurant payments) but with my Mexican debit card, it is always required to put your 'firma electronica' which is the pin code of your card.
Transactions don't just go automatically. You always have to provide your code everywhere!
💻 Transferring money to Mexico from your USA bank account
My former USA bank is Charles Schwab but transferring internationally costs a lot. Don't get me wrong, I liked Charles Schwab because they have no ATM fees all over the world.
But since I was managing different currencies, I needed to find a way to do that easily with lower fees plus an easier and faster transaction process. Charles Schwab is not linked to any Mexican bank so I decided to leave it and transfer with Wise.
Below are the reasons why I switched to Wise from Charles Schwab:
Wise has higher conversion rates: when you transfer USD with Charles Schwab or any US bank, Wise gives you a real-time conversion (as you see on Google or XE Currency) while US banks give super low conversions to Mexican peso.
Wise has lower transfer fees: With Charles Schwab, I pay around $5 USD to transfer $50 USD but with Wise, I only pay $0.80 USD! Look at the difference between these costs!
Wise will transfer USD to your Mexican bank real-time: no need for SWIFT, BIC, etc. Wise only needs your Mexican CLABE and you will get your USD to MXN in seconds!
🇲🇽 Benefits of having a Mexican bank account
If you have a US bank account, I am sure you don't really think that Mexico has higher-grade banks but if you already decided to live in Mexico long-term, having a Mexican bank account with greatly benefit you over using your International bank account(s).
Here are some of the benefits of having a Mexican bank account as an expat:
Your USD will have great conversion rates with a Mexican bank account
So, you're making Mexico your winter base or living full-time in Mexico — have you checked your bank statements? How much are Mexican banks charging you for withdrawal fees in Mexican banks?
It might look really small at the beginning but if you add them all up, you'd be surprised how much fees you are paying and they are unnecessary! Additionally, you are also charged in USD when you take out Mexican pesos in Mexico. Let's be honest – those conversion rates don't look really good.
But if you have a Mexican bank account, you will withdraw MXN with no fees plus if you transfer USD from your US account to your Mexican bank account, you will get a higher rate, I promise you!
Withdrawals outside Mexico
When I let go of my US bank account, I actually thought that it will be hard for me to travel outside Mexico using my local bank card. Mexico's bank cards are also equipped for International withdrawals. With my Intercam account, I was even able to withdraw USD!
I was just in Europe last month and my Bancomer card worked really well. Of course, the conversion is different but I still find it better than bringing EUR or USD. At least I always have a card in case of emergency!
Mexican bank cards are valid as debit cards
You can use your Mexican bank card as a debit card not just in Mexico but all over the world. Most of the cards are Visa but I did not have trouble with them abroad. I have a Mexican credit card but I prefer to use my debit card since there's already cash in it. I don't have to worry about bills by the end of the month.
Easy purchase on Mexican websites like airlines or shopping platforms
Lastly, popular online stores like Mercado Libre MX only accepts cards that are issued in Mexico. I've tried my US bank card and European credit cards but they never worked with Mercado Libre!
Airlines also mostly accept Mexican debit/credit cards. This way, you are charged in the local currency as your US debit/credit cards have different pricing/conversions.
🏦 How to open a bank account in Mexico (expats and digital nomads)
Open a bank account in Mexico as a tourist through Intercam bank
If you are interested in how to apply for a Mexican bank account for foreigners and tourists, follow the steps below and let me know if you have any questions. You can always get in touch with me about any concerns by contacting me via email, Instagram, or Facebook.
Step 1: Gather the requirements
The good thing about applying for a Mexican bank account at Intercam is that they don't require a lot of documents. First, you need to have a valid passport. In my experience, they did not ask for our Mexican tourist card but bring it just in case! Along with your passport, Intercam requires any of the following:
Statement of Accounts (from your bank in your home country)
Electricity bill
Water bill
The period of validity is from 1-3 months. Make sure you are submitting a recent proof of billing. Also, make sure that your address in your home country appears in these statements. The most important thing to have is your home address and your name, of course. You don't have to worry about anything else!
Step 2: Go to Intercam
Once you have the requirements needed to apply for a Mexican bank account for foreigners, you need to go to their branch. They have over 70 branches in Mexico so rest assured that you will find one wherever town/city you are in Mexico. Make sure you are there before 3:00 pm because they close early!
Once you are there, you will be asked to fill out a form. The form will also ask for references so it's better to put someone who is an account holder at Intercam. It could also be any of your friends who are living in Mexico. Once the form is filled out, the bank manager will photocopy your passport and your proof of billing.
Step 3: Wait for their call
This will usually take 3-7 days max. Intercam will review and verify all the documents you submitted so there's a little bit of waiting time here. But don't worry! As long as you submitted the correct documents, they will definitely call you back.
If you don't have a Mexican phone number, the bank manager in charge of your case will give his/her personal Whatsapp number to get in touch with you.
Step 4: Claim your Intercam bank card
Once the documents are verified, Intercam will call you to visit their branch again. Bring your passport together with the money you want to deposit. On this day, you will also sign a lot of documents so get ready! After that signing, I couldn't even feel my hands!
They will assist you in activating your bank card by setting a pin and calling the toll-free number to activate your card for online transactions. While you are there, you can also ask them to set you up with online mobile banking. I brought my computer when I did this since I am not comfortable with having a mobile banking app.
When you have the card, you can start withdrawing or even use it as a debit card online. Restaurants and establishments will also accept the Intercam card for payment. Another bank that accepts tourist visas is Banco Azteca.
I have no experience in opening an account with them since they don't have a lot of branches. Just walk in one and find out! What's great about Banco Azteca is that they also have branches in other Latin American countries. This might benefit you if you travel around Latin America a lot.
Best banks in Mexico for expats
To trim down your choices, I will only give you the top 3 best banks in Mexico for expats. I know that it's too overwhelming to choose from but these are the ones that I know are safe, have many branches all over Mexico, have efficient online banking, and have better USD conversions.
Note that I've tried to have accounts in most of these Mexican banks and I did not see a big difference as a foreigner. For what you want to do in Mexico, they're all the same. Below are the best banks in Mexico for expats and foreigners, including how to open accounts with them.
How to open a bank account in Mexico: BBVA Bancomer
As an expat or a foreigner, you need to apply in person for a bank account at BBVA. There are over 100 BBVA branches in Mexico so rest assured that you will find a branch near you. Just go to Google and type BBVA near me. Make sure it's a bank branch and not just a BBVA ATM kiosk as these appear on Google as well.
Applying for a BBVA bank account in Mexico is just a 1-2 hour process. They will give your card right away and if you want to do cardless transactions/withdrawals, that is possible by setting up the BBVA mobile banking. They will help you set that up too.
Before leaving the bank, make sure you have access to all your online banking accounts. List down the right passwords, usernames, etc. You don't want to go back to the branch when you have trouble logging in since the lines are always long!
Requirements to open a bank account in BBVA Mexico
Valid passport
FM2, FM3, or FMM (resident visa card)
Proof of address in Mexico (receipts such as telephone, water, or electricity)
Cash for opening the account (between 1,500 pesos to 5,000 pesos)
A Mexican mobile phone number
How to open a bank account in Mexico: Banorte
Banorte is currently my main bank and it was a very easy application process. What I loved about Bancomer in my area in Puerto Vallarta is that it wasn't so busy. They also have an automated appointment/number that you can do via Whatsapp but only if you are already on the way to the bank.
You can't really choose the time. Like BBVA, it was an easy 1-hour process. I was able to get the card right away and transfer it to my new Banorte account through Wise. Since I did not have cash with me, I asked the teller if I can do the initial deposit requirement through Wise. She just gave me the CLABE of my new account and voila! Wise transferred my USD to MXN while I was sitting there with the teller.
Requirements to open a bank account in Banorte
Valid passport
FM2, FM3, or FMM (resident visa card)
Proof of address in Mexico (receipts such as telephone, water, or electricity)
Cash for opening the account. For the account that I opened in Bancomer, the requirement was 1,600 pesos or $82 USD
A Mexican mobile phone number
How to open a bank account in Mexico: Santander
Santander was trickier because the line was super long! Most Mexicans prefer Santander over other banks so there's always a long line in any branch. Make sure to come early to open your Santander bank account, preferably opening hours (9:00 am – 10:00 am). They also have lots of branches all over the country so you will find one easily.
I spent more hours in Santander and in the end, I had to wait 7 days to get my card. Santander has a more personalized bank card where your name is engraved this is why you need to wait a week. With BBVA and Bancomer, you get the cards the same day because your name is not on them although you can request a personalized card which will also take a week.
Requirements to open a bank account in Santander
Valid passport
FM2, FM3, or FMM (resident visa card)
Proof of address in Mexico (receipts such as telephone, water, or electricity)
Cash for opening the account. For the account that I opened in Santander, they asked for 4,000 pesos ($200 USD) minimum transfer and it's also the maintaining balance. Meaning, you will pay fees whenever your balance goes below 4k.
A Mexican mobile phone number
Open a Mexican bank account online
I recently tried this with BBVA Bancomer but you are only eligible to open a bank account in Mexico online if you are a Mexican citizen or a naturalized Mexican. It's pretty easy to do it because the account will be created within 5 minutes. I am a resident visa holder and I had to physically go to the bank to do this because the online features are only offered to nationals and naturalized citizens.
I know a lot of you are looking to do this while you are still in the USA but it's not possible at this time. I will investigate further with other banks but so far, this is all the info I have about opening a Mexican bank account online.
⁉️ Mexican bank account FAQ
Ready to move to Mexico?
Trisha is one of those people who left their comfortable life to travel the world and learn about life. Her style is to stay in one place she likes for 3 months (or more) to know what it feels like to eat, cook, speak, and sleep in another culture that isn't hers. She'd like to believe she's not traditionally traveling but she just chooses to be somewhere else all the time. In no particular order, her favorite cities in the world are Barcelona, Buenos Aires, Hong Kong, Mexico City, and Tel Aviv.