Essential Puerto Escondido travel tips and advice that include ATM takeouts, how to book your accommodations, how to make friends in Puerto Escondido, etc. I also discussed safety, costs, and transportation in the area.
📬 Reader Mail: Hi Trisha, fellow Filipina here but born and raised in the United States! I am really amazed by all your accomplishments as a Filipina traveler.
I want to commend the work that you do! Kudos! I am going to Mexico soon and thinking of Oaxaca. I put my travels on hold because of COVID but now that Mexico is easing up, I want to make my Oaxaca dreams a reality.
Do you have any Puerto Escondido travel tips or advice? This is my first time in Mexico. Though I am not scared because I see that you live there, I just want to know what I need to expect and prepare for.
Any generic advice about Puerto Escondido travel will do. Thank you so much and more power!
– Cheenee Ramos, USA
Hi Cheenee,
Lovely to connect with you! I am glad you asked. I've been meaning to write this post but it never comes up since most of my blog articles are from reader questions!
Happy to know you've chosen Oaxaca. I really really love this state and it's on my list of places to live in. Puerto Escondido has been one of my favorite destinations.
I've visited twice for the last 6 months and keep coming back. Although it did not cross my mind to live here, I know that I am truly in love with PE. I am just waiting for that "come live here!" call.
Here are my Puerto Escondido travel tips and advice, hoping that they will be helpful when planning your travels to Mexico. If there are any other questions that weren't answered in this post, feel free to send me an email or a DM on Instagram.
You didn't mention your Puerto Escondido travel dates but if our paths cross and we'll be there at the same time, then that will be beautiful. I would love to meet you.
Good luck and welcome to Mexico!
Xx,
Trisha
Is it safe to travel to Puerto Escondido?
I never felt harmed when I travel Puerto Escondido especially I am always staying in La Punta area. Puerto Escondido has a very young culture and a lot of surfers from all over the world come here for its amazing waves.
For me, if a place in Mexico is touristy, the government tries its best to maintain peace in each area. They will never do anything to disrupt tourism in places like Puerto Escondido.
View this post on Instagram
If Puerto Escondido is unsafe, tourists will avoid it at all costs and that means Puerto Escondido will lose its income and livelihood. Take note there are many expats living in Puerto Escondido as well!
Is it safe to drive to Puerto Escondido from Oaxaca?
Yes! I did this twice (both ways). This is one of the greatest drives I did and you can also pass by San Jose del Pacifico on your way to Puerto Escondido!
It's a long drive but in 2022, they are saying they are going to build a new highway (it's already in the works) to shorten the drive time from Oaxaca to Puerto Escondido.
View this post on Instagram
Can you fly into Puerto Escondido?
Puerto Escondido has an airport and you can fly domestically. Most flights within Mexico stops in Mexico City but I never experienced having a direct flight from the US.
Actually, my friends always ask me what's the fastest way since they are used to direct flights from the US to Mexico. I know that all flights stop in Mexico City.
☕ Support this blog's honest and transparent journalism. Help us add value to our content! Keep P.S. I'm On My Way content free for all by donating to our coffee fund.
10 essential Puerto Escondido travel tips for first-timers
#1: Take cash from the airport or simply arrive with Mexican pesos
In Mexico, taking cash from the airport is not the best advice since they charge a lot especially if you have an International bank account.
Even if I have a Mexican bank account, I am still charged double what I would be charged in the city center but Puerto Escondido (PE) cash machines are not widely available. You have to take a trip and that's like the same distance going to the airport.
My advice is to take at least $200 USD at the airport and then just take the rest from the cash machines in Puerto Escondido.
There are also banks like Santander but the problem with Puerto Escondido ATMs is that they always run out of cash, especially during the weekends. I experienced the same while living in Sayulita as it is a very similar town to PE.
To be fair, the withdrawal charge that you will accumulate in the airport is the same amount as taking a taxi to Santander. But you'll only do this if the ATMs within walking distance to your hotel run out of cash.
Most of the time, I had good luck with it but whenever I travel to PE, I just make sure I take a lot of cash.
Puerto Escondido is a cash town but most restaurants also accept credit cards. I highly discourage you not to rely on credit card payments. Since credit card terminals rely on the Internet, they do not work all the time.
Internet is not the best in this town so really if you don't want to experience being cashless while traveling Puerto Escondido, just bring cash. No questions asked.
#2: Rent a motorbike
Driving a motorbike in Puerto Escondido is super easy. But I don't really encourage you to do this if you are not familiar with the driving culture in Mexico.
But if you are confident and you feel that you can drive a motorbike in Puerto Escondido, then, by all means, do so! I live in Mexico so I know how to navigate the roads but you need to know that I do not live in Puerto Escondido and still found it very safe to drive a motorbike within the town.
Recommended: How to get to Puerto Escondido in 8 ways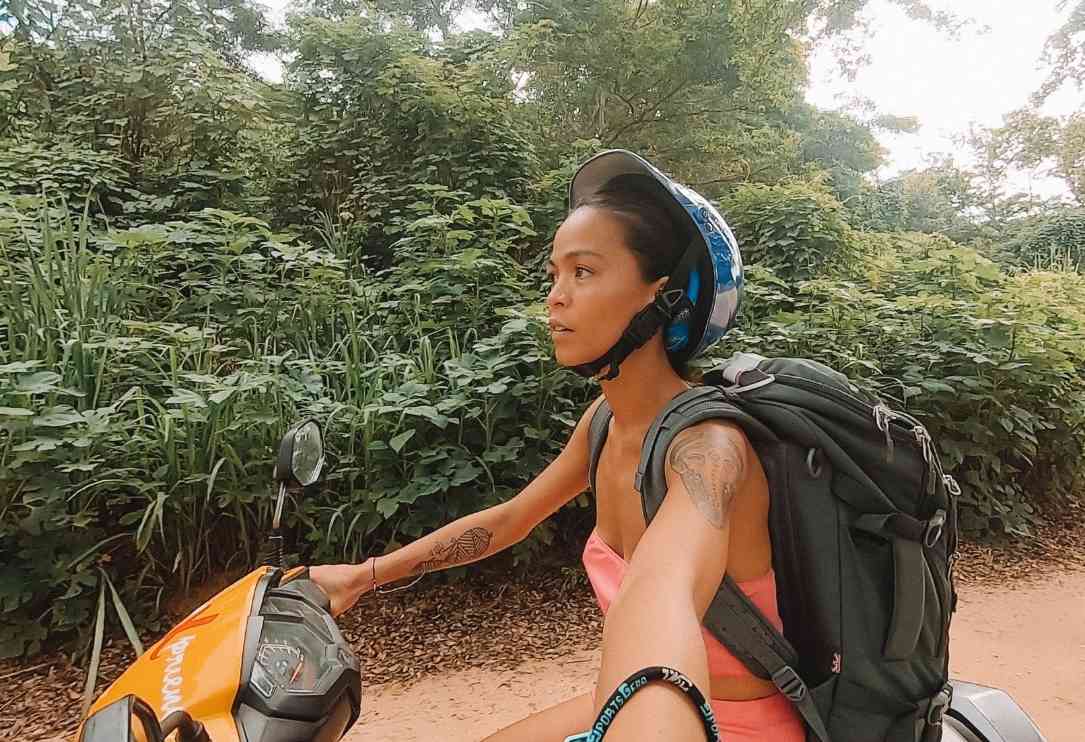 Driving a motorbike in Puerto Escondido is the best way to know the town. You can go to nearby beaches like Carizarillo and Bachoco.
You can always go to different surf spots if you are here on a surf vacation. Taxis are not that expensive (about $1.76 USD per ride) but if you are always outdoors as you should, that would be extra work and maybe a little bit more expensive.
A motorbike costs $10 – $15 USD per day. If you don't speak Spanish, you'll probably be charged $10 USD more. Motorbikes are widely used in Puerto Escondido so this is the best way for you to get to know the local life.
#3: Rent a car and make it a part of your Oaxaca road trip
Oaxaca is one of my most favorite road trips in Mexico. I've done the same route twice but more on why later… Puerto Escondido has lots of neighboring small towns like Zipolite, Mazunte, and Huatulco — all are within an hour of driving distance.
Renting a car in Mexico is relatively easy even if you don't speak Spanish. I recommend doing a road trip in Oaxaca if you are with a group. It's really costly to rent a car on your own!
Related: 10 days road trip guide in Oaxaca, Mexico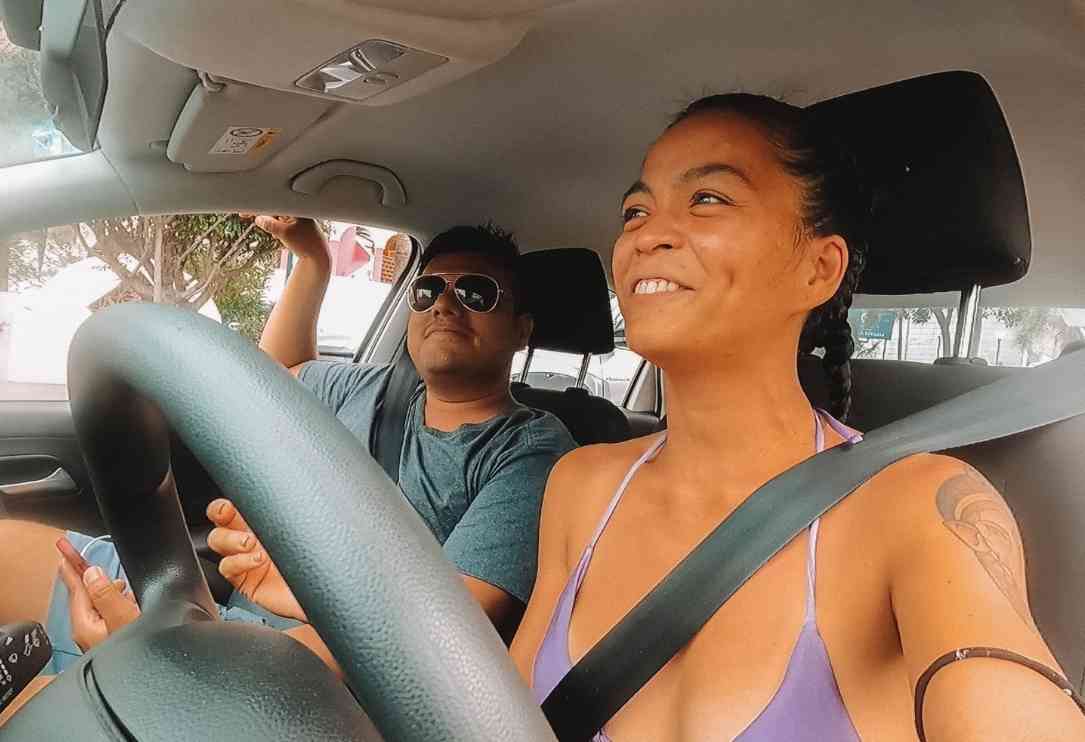 I understand if you only want to stay in Puerto Escondido as it is really a great area to be in. Even if I did not live here long-term, I love coming back here and making it my secret paradise.
I once rented a car while staying in Puerto Escondido (without visiting the neighboring small towns) and it still was worth it. It's not stressful to drive a car in PE as traffic is very manageable.
#4: Traveling alone? Meeting people is easy!
Actually, I should revise this advice: GO TO PUERTO ESCONDIDO ON YOUR OWN. My friends and I were joking that if you are a girl, do not bring your boyfriend when you travel to Puerto Escondido – there are more boys here than girls because of the surf.
Of course, I am not only giving you flirting advice but what I realize when I travel alone is that I gain the ability to not depend on anyone but me. It's very easy to meet people in Puerto Escondido as it is a small town (not as small as Sayulita, but small).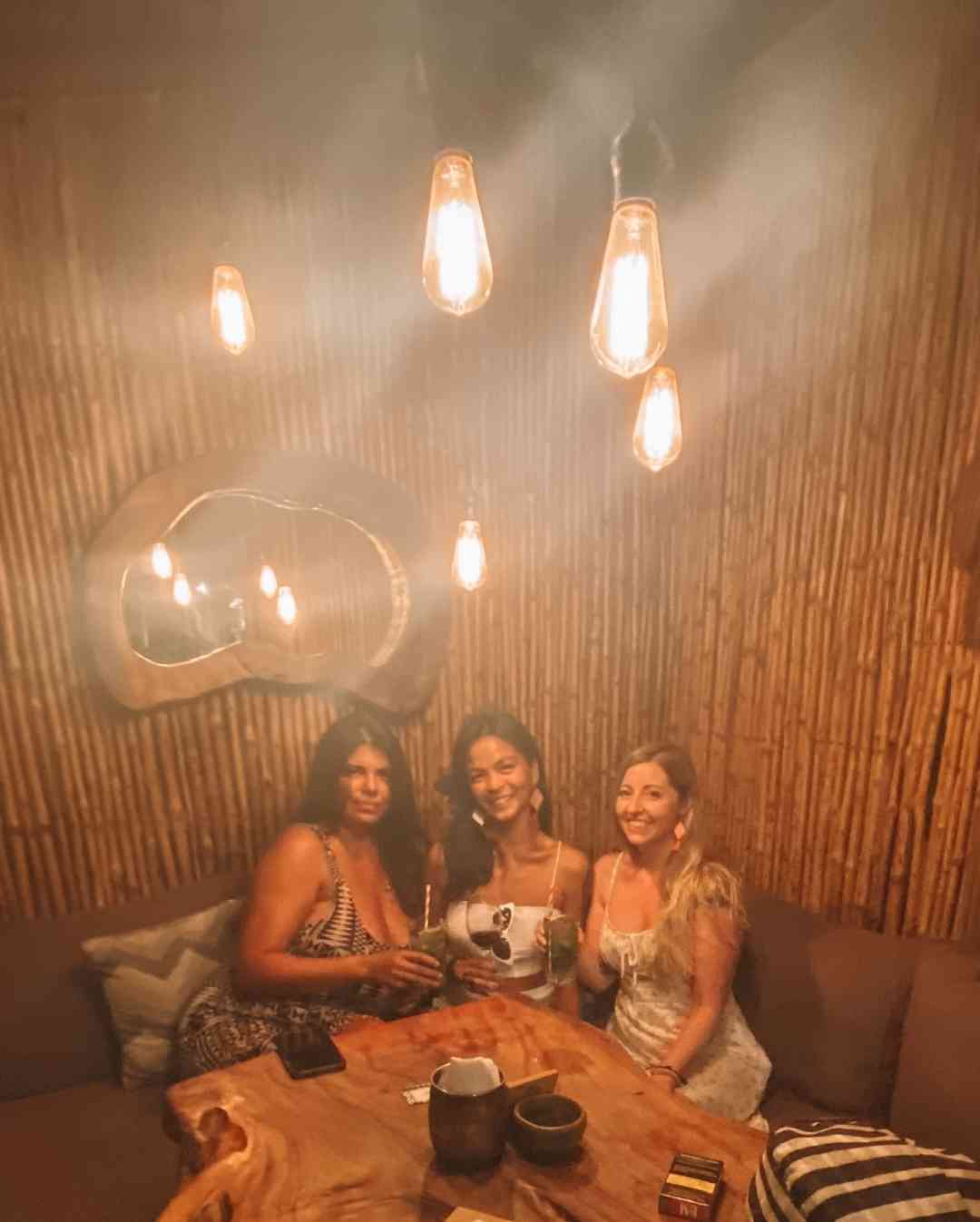 I also feel very safe when I traveled here, even in the wee hours of the morning. Apart from staying in a hostel, The Boneyard in La Punta is the best way to start the evening and meet people.
It's about three months old but it's already becoming a hub for pre-drinks. I once went here by myself and ended up hanging out with a lot of people in a jungle party that I surely wouldn't have known if I did not try to be out there.
Traveling solo has been always my MO so meeting people is not difficult for me. But I assure you, you will never feel alone in Puerto Escondido. Just go with the flow (literally) and follow where the vibe goes.
#5: Understanding the Puerto Escondido layout
Puerto Escondido might be a coastal beach town in the Oaxaca state but it is also bigger than most beach towns in Mexico. Every time I visit, I try to stay in different areas but my favorite, so far, is La Punta.
I also stayed in Zicatela which is also frequented by many travelers. I wrote about La Punta vs Zicatela comparison so make sure to read that, too! For me, these are the two best areas to be in especially if you are traveling solo in Puerto Escondido.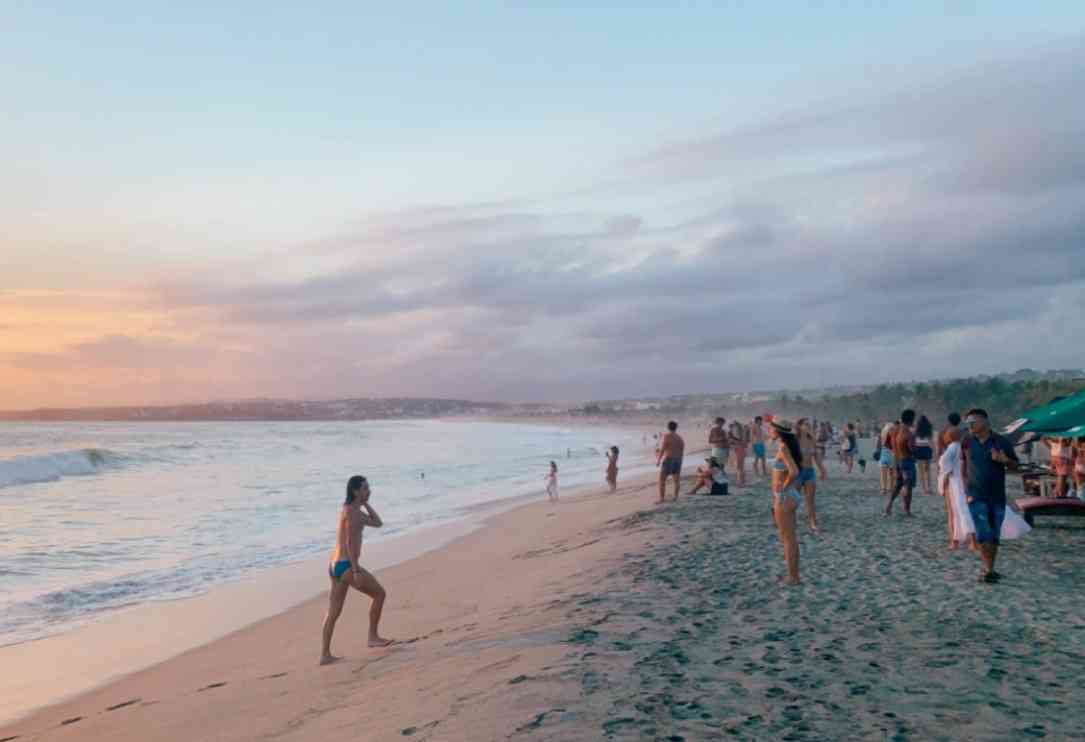 Going to beaches like Carrizarillo requires transportation (taxi, rent a car or motorbike) but there are also lots of walking distance beaches. I can say that Puerto Escondido is a walking town. If you're hopping between Zicatela or La Punta, it's about a 20-30 minute walk.
Your best point of comparison to these two areas are Selina Puerto Escondido (Zicatela) and Bonita Escondida (La Punta). These two hostels are always hotspots in both areas.
Check it on the map to see what I mean. The airport is about 15 minutes away from Zicatela (by car). The big banks like Santander are also within 5-10 minute driving range.
#6: Tips on booking your Puerto Escondido accommodation
I always use third-party booking platforms when looking for a place to stay in Puerto Escondido. Booking.com allows flexible cancellation (especially during COVID) and you don't need to put your credit card to get a confirmed reservation. You can pay at the property.
Hostelworld is also very reliable. I use this all the time even though there is a downpayment for online booking. At least I am always 100% sure that the booking is confirmed.
Please note that Puerto Escondido is super in demand so accommodations run out fast. For example, if you check the Dia de los Muertos dates (end of October), you will see no accommodations available!
You might also like: Puerto Escondido hostels that I love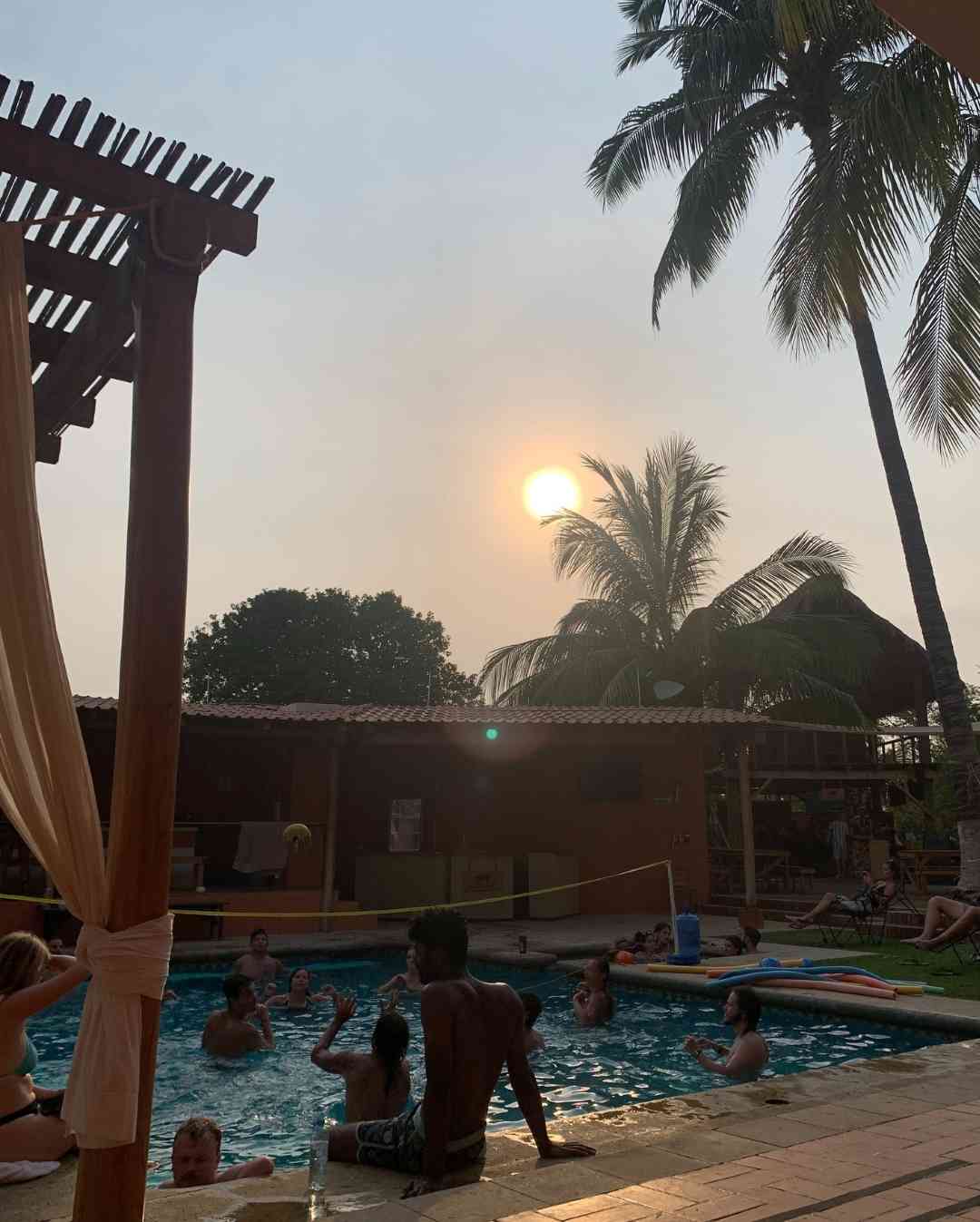 Agoda and Expedia are also reliable and often cheaper so check these two platforms, too. Another booking trick for accommodations in Puerto Escondido is to just go to the property and try your best shot. This is when you are extending your stay (which I am sure you will).
Booking at the property is usually cheaper and they always give you the best rooms! For example, I booked a night via Booking.com at Bikini Beach House and when I arrived, they decided to cancel my online booking (since I did not pay for it) and gave me a better rate.
The problem with booking directly with websites like Selina Puerto Escondido: their system can fail. Last year, I booked via their website.
I got the e-mail confirmation and when I arrived at the property, they said they cannot find my booking and that they were full! So I ended up looking for another accommodation which was a complete hassle.
I didn't have the energy to argue. I was so pissed so I just left.
#7: Visiting Puerto Escondido during COVID
Like most places in Mexico, Puerto Escondido follows a color-coded rule: green (safe), yellow (minimal lockdown), orange (curfew), and red (stay at home).
Currently, Puerto Escondido is in a yellow zone so you probably see my Instagram stories from last month's travel in Puerto Escondido – there were a lot of people everywhere I went.
The beauty of Puerto Escondido is that you will never be in an enclosed space. Everything is outdoors and even the restaurants are in an open space.
Where to get a COVID test in Puerto Escondido
For Americans traveling back to the United States, you can easily get a COVID test in Puerto Escondido. There are only a few and I listed them in my article, Traveling to Puerto Escondido during COVID.
I must warn you that the staff of these clinics doesn't really speak English but the good thing is that you don't have to call for an appointment. Just go and they will give you a test. Operative keywords in Spanish: prueba de COVID.
#8: Best time to visit Puerto Escondido
So… last August-September, my blogger friends and I (who are also living in Mexico) decided to do our first Oaxaca road trip. And we failed. Like where I live in the Nayarit area, which is also the Pacific coast, August and September are the wettest seasons of the year.
I wonder why I never thought about that since I've been living here for a while. I just simply thought that it's a different state so the weather should be different.
We ended up staying in and just going out to eat but did nothing. In most of the Pacific Coast of Mexico, August-September is the worst because it's the summer.
Meaning, it's super humid and it is mixed with rain. The weather was horrible. The high season starts in October where the weather is fair but expect higher prices and more people because of dia de los muertos, Christmas and New Year.
#9: Is Puerto Escondido for you?
The culture and lifestyle in Puerto Escondido are definitely for young people but it doesn't mean that a family traveler or a couples traveler will not enjoy it.
We all travel in different ways and that does not mean that we have to do the same things. There are many things to do in Puerto Escondido aside from partying and drinking all night.
You can definitely separate yourself from that if that's not your type.

I think the most important thing you have to know is that it can get loud especially in the La Punta area. What I found out during my April 2021 trip is that the parties stop in La Punta at midnight and everyone goes to Zicatela for the after-parties.
If you are staying in fancy hotels, of course, you will not be affected by this noise. Remember that most foreigners come here to surf so there is also a mix of a healthy lifestyle together with that wild jungle parties.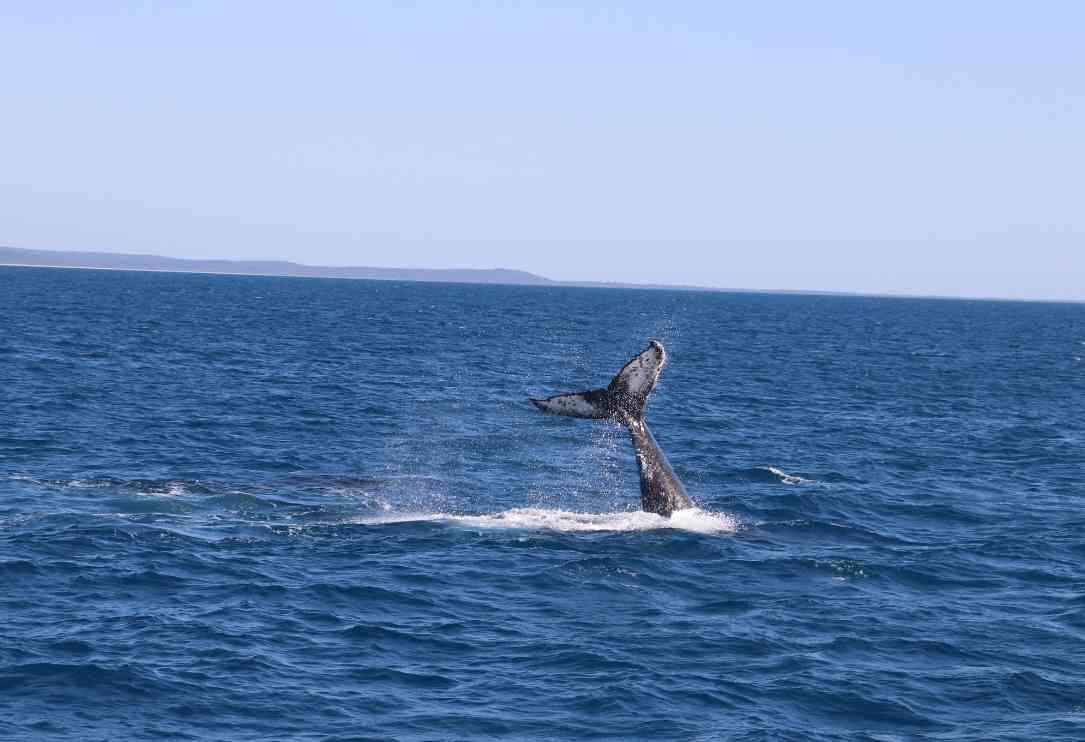 However, please do not complain if you happen to book a hotel in Puerto Escondido near the bars. Better do research before booking to avoid these misunderstandings.
Sometimes, hotels won't disclose this information so do your research well and ask for insider tips. I see this happen a lot to many foreigners who don't do their research.
Puerto Escondido is a lively town – it will definitely not adjust its lifestyle for you. I am 100% sure that you will enjoy Puerto Escondido no matter what type of traveler you are.
It's one of my favorite places in Mexico and with every visit, it never fails to amaze me. Different things keep happening to me here and they are all wonderful!
#10: Safety in Puerto Escondido
According to research, the level of crime in Puerto Escondido is at 59.33 and is labeled moderate. In the last 3 years, the crime rate in Puerto Escondido has increased to 84.38% which, we could say is very high.
I love coming to Puerto Escondido and I generally feel safe here. However, I do have friends here and I speak fluent Spanish so I am more comfortable coming here.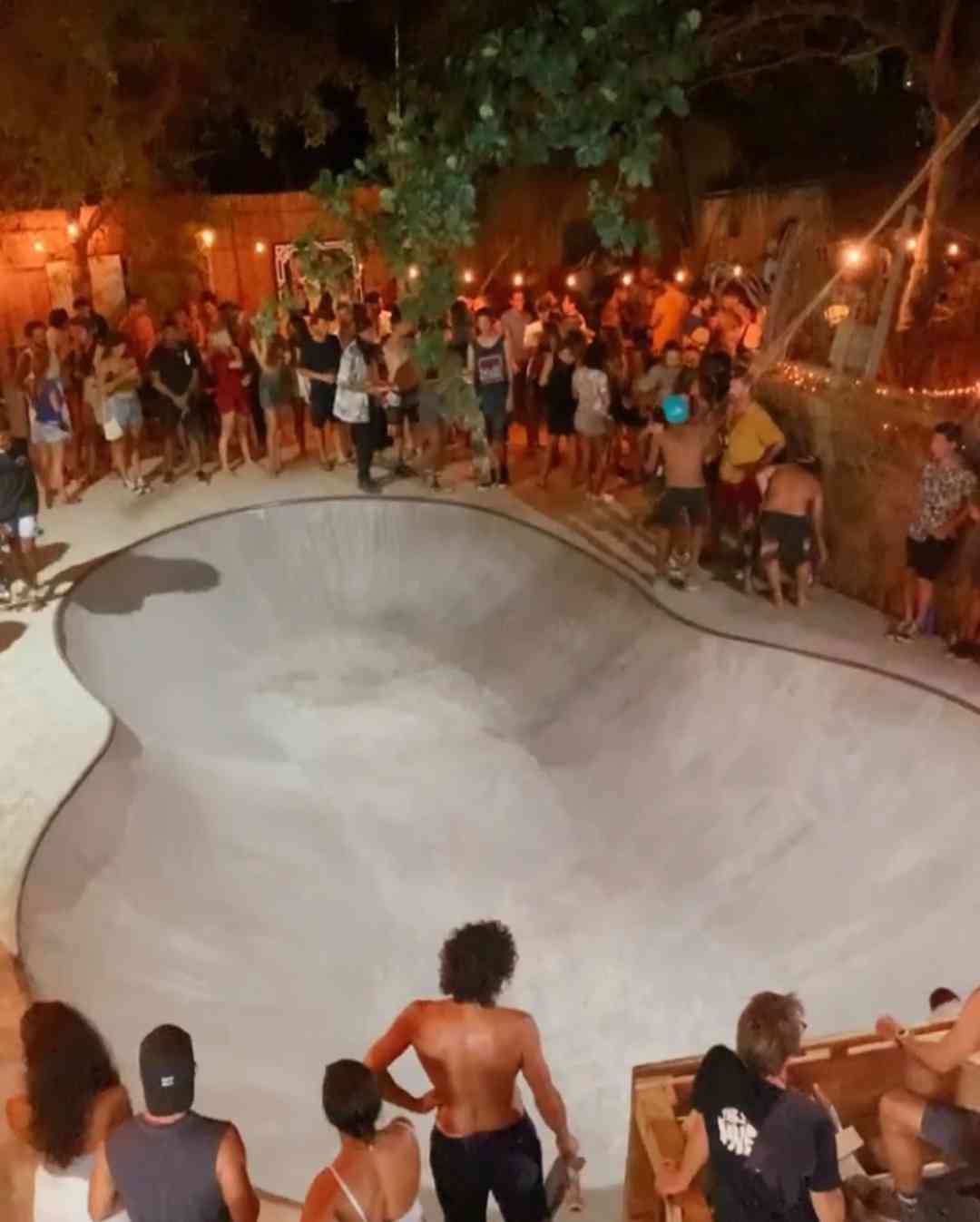 I would ask you not to worry but knowing the people who read this blog, especially if it's their first time in the area, they always tend to be extra vigilant when traveling to Mexico which, by all means, is the right thing to do.
If you are traveling alone, make sure you know the people you hang out with (i.e. hostel people, locals, etc) before saying yes to everything.
I know I always encourage you to YOLO but for me, I will only be complacent if I know the people I hang out with. For more stories about safety in Puerto Escondido, you can read my Puerto Escondido solo travel guide.
Puerto Escondido travel tips on Pinterest: save it for your trip!
Trisha is one of those people who left their comfortable life to travel the world and learn about life. Her style is to stay in one place she likes for 3 months (or more) to know what it feels like to eat, cook, speak, and sleep in another culture that isn't hers. She'd like to believe she's not traditionally traveling but she just chooses to be somewhere else all the time. In no particular order, her favorite cities in the world are Barcelona, Buenos Aires, Hong Kong, Mexico City, and Tel Aviv.