This digital nomad guide to Sayulita is from my 2 years experience of living in this pueblo magico. Is it a conducive place for remote work?
This small town has been everyone's favorite digital nomad destination in Mexico despite its infrastructure problems. I lived here for 2 years and in this Sayulita digital nomad guide, you'll find out if this is the right base for you.
Hola Lu,
Thank you for following the blog. I am glad you find this blog helpful. The average Internet speed is 11 MBPS but you can get better connectivity in a co-working space. Some cafes also have strong Internet but not all.
I will share all the hacks I learned after weeks of failed attempts in being productive. Sayulita has too many activities which can hinder productivity! I will also include an overview about the cost of living in Sayulita based on my monthly expenses.
I hope to see you when you come – it would be lovely to connect. I can be easily reached via Instagram DM. Good luck and see you soon!
Xx,
Trisha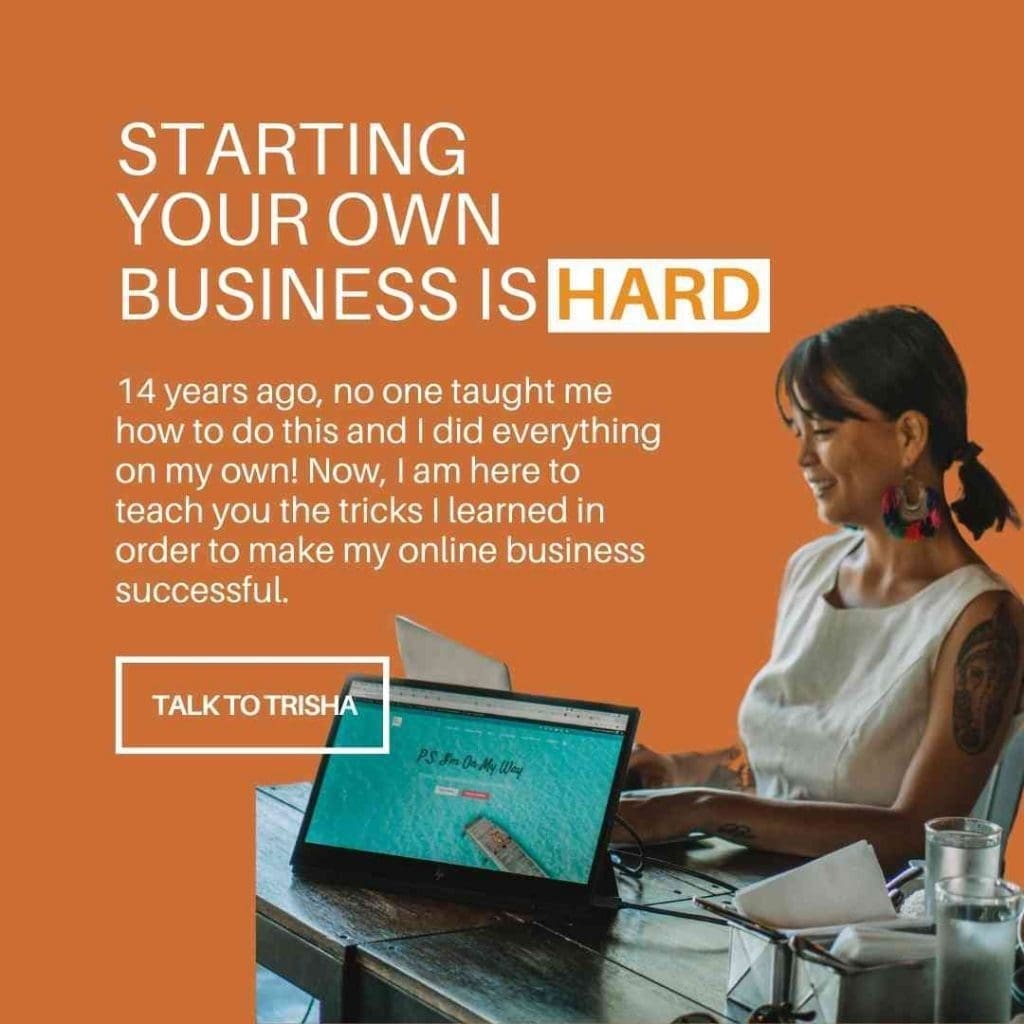 ℹ️ Sayulita digital nomad: quick info
Nomad guide
🌍 Region: North America
🚩 Country: Mexico
📡 Internet speed (avg) 15 Mbps
⛅️ Weather: October-April (best time to visit); May-October (extremely hot/humid)
🌧 29°C + 🥵 Sweaty (80%) = feels 34°C
🔌 Outlet: 115V60Hz
🚑 Travel medical insurance: Safetywing Digital Nomad coverage
📱 Best wireless carrier: TelCel
🏧 Suggested ATM takes out: do it at the airport!
💸 Tipping: 15%
💳 Cashless society: no, cash only
💻 Best coworking space: Tabachines Cowork
🚰 Safe tap water: No, not drinkable
👨‍👩‍👧‍👦 Population: 3,000 people
🏞 Foreign land ownership allowed: Yes
💻 Online electronics shop: None. You have to go to Puerto Vallarta
🏠 Apartment listings: Vrbo
✈️ Where to find cheap flights: Kiwi.com
Nomad costs/budget
💵 Cost of living for local: $550 USD per month
🏠 1br studio rent in center: $400 per month
🏢 Coworking: $120 USD per month
🏨 Hotel: $800 per month
🏨 Hostel: $20 USD per night
🏠 Vrbo: $1,000 per month
🍛 Meals (restaurants): $8 USD
🍺 Beer (bars): $1.71
☕️ Coffee: $2.20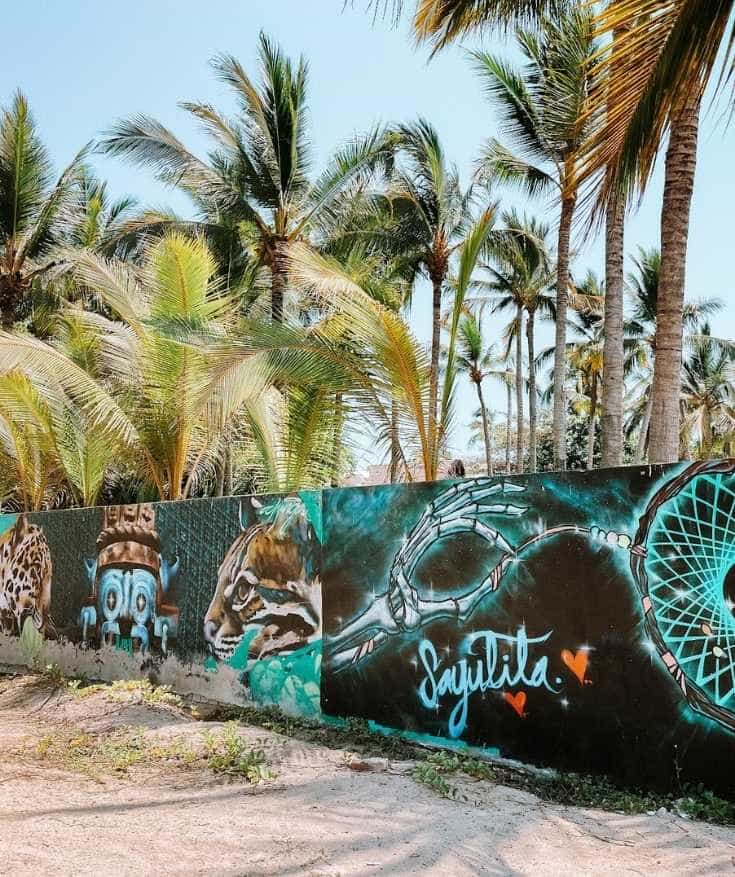 Facebook groups to join
See also:
🐱‍💻 Sayulita digital nomad experience
When I first arrived at Sayulita, I asked the hostel I checked in about the Internet connection and they said it's really slow and more often, really bad.
I figured I tried it anyway because I really wanted to visit and I was sure cafes had a good Internet connection. I also thought that hostels have decent Internet enough for me to access my e-mails.
But the Internet connection didn't end up being good enough, especially when uploading blog posts. It was really slow and it hindered my productivity.
Sayulita is also a town where something is always happening so it was hard for me to get the work momentum, especially since I was staying in the hostel.
There were so many activities that I always had to participate in, day and night. I don't usually have patience with slow Internet – I always end up telling myself that I will try again "tomorrow" but it became a vicious cycle. I couldn't find the momentum.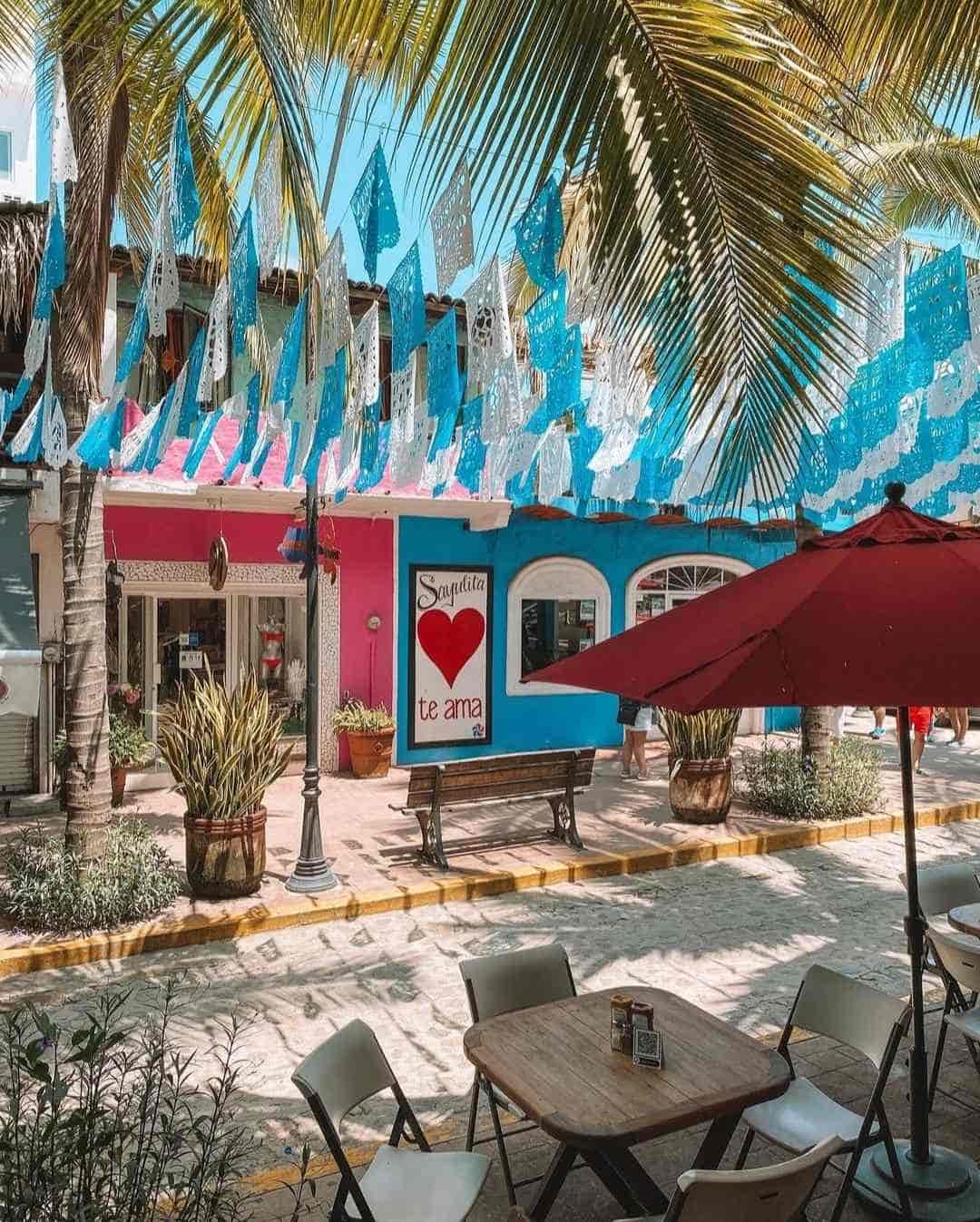 Then I moved to my own apartment and had the Internet to myself but it still was pretty slow. It's the same connection that I had when I stayed in the hostel.
The only difference is that the Internet in my apartment wasn't shared. It gets faulty in the morning and goes on and off during the day.
I really hated starting my day working at home and going out mid-day to go to a cafe. The little pueblo of Sayulita Nayarit also starts its day pretty late (10:00 am) so you'll find peace and quiet before that.
I find 8:00 am – 10:00 am a very crucial time for productivity: no loud Mexican music and fewer people on the road. At this time, I always sit outside the cafe. They normally open between 7:00 – 8:00. They are all closed by 6:00 pm though.
💰 Cost of living in Sayulita
Here's the thing in Mexico: the norther you go, the more expensive it will become. I find Sayulita really expensive compared to Guadalajara and Mexico City.
This is a very touristic place and the nearest airport (Puerto Vallarta) has direct flights from major cities in the USA and Canada.
The currency in Mexico is called the Mexican peso (MXN). $1 USD = 19.05 Mexican pesos. To have an idea of your monthly budget, see the tables below. All prices are in United States dollars (USD).
Food costs in Sayulita
Eating out (restaurant): US$15
Local taco stand: US$3
500 gr of chicken breast: US$3
12 eggs: US$2
6-pack beer in a store: US$7
Cocktail in a bar: from US$7
Beer in a pub: US$3.50
Housing costs in Sayulita
Studio apartment: US$400
1-bedroom apartment: US$550
2-bedroom apartment: US$700
Villa with a pool: from US$120 per night (you can haggle for a monthly price)
Wifi: US$17
Now these are the normal costs in this pueblo magico but I also want to share with you my personal expenses. I must clarify that the cost of living in Sayulita depends on your lifestyle and here's what I spend monthly:
My personal expenses in Sayulita
3-br apartment rent: US$650
Gasoline (Truck/Pick-up): US$100
Home Wifi: US$100 (I don't use Telmex that's why it's expensive)
Electricity (CFE): US$7
Water: I never paid for this not once. My landlord said it's FREE but it does not apply to all
Mani/Pedi: US$150
Waxing: US$100
House help/cleaning: US$15 per cleaning day
Massage: US$85
Pet care/grooming: US$15
Eating out: I ate out a lot and spend at least US$25
Partying: Sayulita is a party town and I somehow have added this to my budget. I have no idea on what I spend on alcohol!
💃🏻 The digital nomad scene in Sayulita
I've met many artists in Sayulita who are working remotely. Mostly from Canada and the United States, digital nomads choose Sayulita because of the beach and the tropical vibe.
Photographers are the most common digital nomads here as there are many opportunities for the photography business here.
I rarely met people who are in the digital marketing niche but most of them are in finance. There are a lot of opportunities to collaborate with fellow digital nomads in Sayulita Nayarit, especially if the work that you do is related to art and photography.
Though there is a thriving digital nomad scene, cafes are not that crowded. You can always find a table in a cafe if you opt not to sign up for a monthly co-working space desk.
The size of the cafes are big enough to accommodate digital nomads so no need to call for reservations. It does get busy every peak hour (lunch).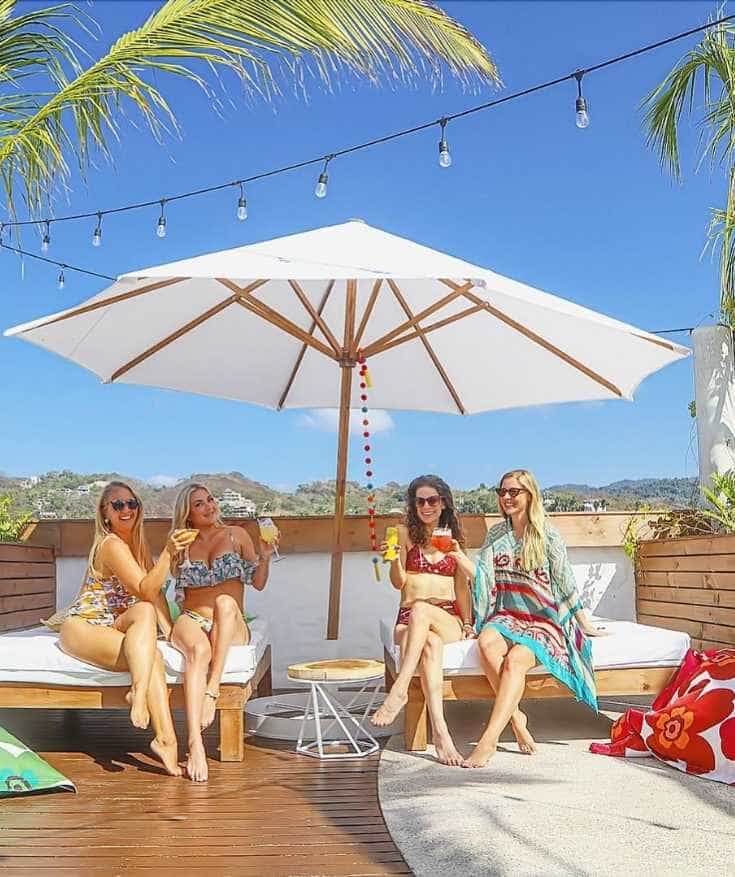 📶 Internet speed in Sayulita
There are many mobile carriers in Mexico but for Sayulita, Telmex is preferred. When I arrived in Mexico, I bought a sim from AT&T but that didn't work well when I was in Sayulita.
Telmex still has better coverage than most Mexican mobile carriers. I pay $10 USD per month for a data plan with calls and texts. This data plan, however, is not enough for you to connect your phone via hotspot.
I did it once and within minutes, my credits run out! This pricing plan is only for unlimited social media use (i.e. updating Instagram). I didn't even find it enough for Facebook/Instagram live – they use so much data!
There is a Telmex kiosk in Sayulita so don't worry about buying the sim card beforehand. You can definitely do it as soon as you arrive. Higher data plans are available but I didn't want to spend that much on the Internet.
🏠 Sayulita apartments for rent
Most digital nomads and expats who move to Sayulita rely on Airbnb for finding housing in Sayulita. When they are already here, they get connected to a chain of people and end up finding cheaper rent.
Airbnb is really expensive so if you don't have contacts on the ground, expect to pay more. Apartments in Sayulita are becoming harder and harder to to get even for us locals but see my Sayulita apartment huting guide to learn more.
Renta Sayulita. Casas, Departamentos y Habitaciones is a great place to look for cheap apartments in Sayulita but it's in Spanish. The landlords here are locals so expect a cheaper price! You just have to post in Spanish.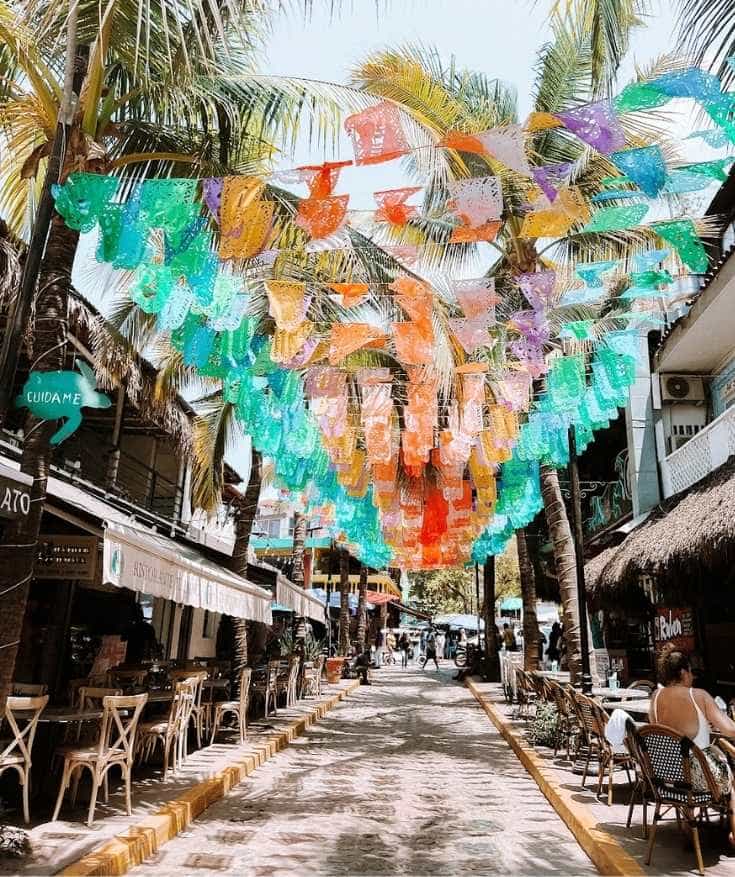 ☕ Sayulita cafes for digital nomads
Yah Yah Cafe and Bagels
📍 Location: Yah Yah is not located in town (in Sayulita, the most central is the plaza). It's not a far walk – it's about 5 minutes from the plaza. They are not in the commercial area (more residential) so peace and quiet are guaranteed even in their outdoor area.
🥯 Food options: Yah Yah specializes in bagels, brunch food, coffee, and breakfast food. If you are vegan/vegetarian, this place is your best bet. They also have gluten-free bread and a wide array of the sandwich menu.
Food prices start at $4.20 USD while beverages range from $1.57 – $5 USD. Whenever I stay here for 8 hours a day, I spend up to $15 USD on coffee, lunch, and snacks.
Organi-k
📍 Location: Organik is right next to the famous Sayulita bridge and is very central to town. It's a 5-minute walk to the beach and is close to markets and other restaurants.
🥘 Food options: Organik is known for smoothies and bowls. If you are looking for a heavy meal, this might not be the place for you. They don't have bread, sandwiches, or anything salty.
They do have pastries but I don't recommend them. I'm not sure if they make them fresh but every time I try the pastries, they're old and dry. Smoothie prices start at $4 USD while coffee is at $2.62 USD. Their bowls cost $5.25 USD.
🔌 Plug/outlet/table setting: Organik doesn't have air conditioning but I love how airy their sitting area is. Outlets are available at every table (they have about 4-5 tables).
📶 Internet speed: Quite average and sometimes turns off/on but manageable if you don't want to walk far to Yah Yah.
Anchor Cafe
📍 Location: This is my favorite location because it's kind of hidden. You won't see people passing by so you won't be distracted while working!
🥪 Food options: Lots of tasty vegan meals and also big savory plates! They also have lots of bowls for those who prefer a sweet breakfast.
🔌 Plug/outlet/table setting: The Anchor has air conditioning and is in fact the most spacious cafe in Sayulita. There are plugs everywhere, even in their outdoor seating! This is probably the most comfortable cafe in Sayulita for digital nomads because of how the tables and chairs are set.
📶 Internet speed: Fantastic but I haven't really tried uploading Youtube videos there, which is the bulk of what I do. I feel like if you're just doing basic e-mails and conference calls, then you'll be fine.
💻 Co-working spaces in Sayulita
Sayulita Central Cowork
Sayulita Central Cowork is currently the coolest space for digital nomads in Sayulita! The design is chic, the space is neat, and there's a lot of light coming into the space that will make you feel you're in some cafe in Canggu.
This coworking space has a great location and is very centric to town. For as low as $5 USD per day, you can stay in the shared space at Sayulita Central co-work!
There are many restaurants and cafes around the area and you can even call for delivery on your busy days at work. This is definitely the best new space in town but be quick – it gets full fast!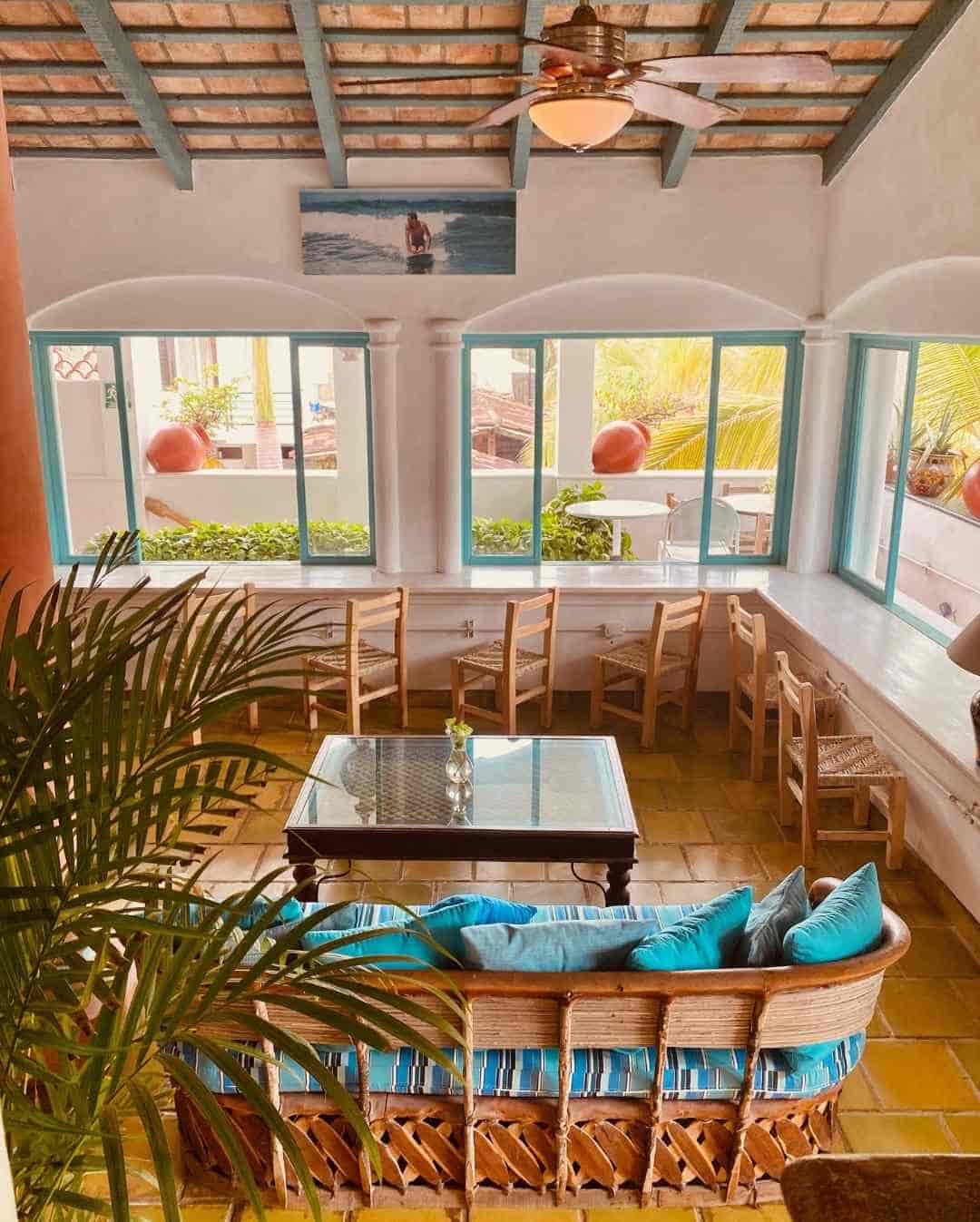 Tabachines CoWorking Space Sayulita
A brand new coworking space in Sayulita, you will love Tabachines because it's in the outdoors! This used to be a food park and they turned it into an open garden coworking space – it's really a brilliant idea, especially in these strange times. The area is super spacious and you'll be in an open-air space filled with plants.
The photos above are from when it was still a food park but I will go next week to take some more photos! Get your monthly or weekly pass at Tabachines Cowork using the code PSIMONMYWAY10 (10% discount) upon checkout.
Sayulita CoWork
Owned by Sayulita Wifi, it is one of the few places that have lightning-fast fiber optic internet, air conditioning, and a community of locals and international professionals.
Common area
Day Pass Hot-Desk in common space – $13 USD/day
Weekly Hot-Desk in common space – $66 USD/week
Monthly Hot-Desk in common space (Calendar Month) – $131 USD/month
Dedicated cube spaces
Daily Dedicated Desk – $21 USD/day
Weekly Dedicated Desk – $97 USD/week
Monthly Dedicated Desk(Calendar Month) – $184 USD/month
Private Single Cube – $209 USD/month (only 1 available)
✨ Sayulita digital nomad tips
A message from the community
I don't live in Sayulita anymore but during my 2-year stay there, I have cultivated great relationships with locals.
As an outsider, the first thing you need to know is that the Sayulita community may be very inclusive and welcoming to tourists but people who live there for a long time can be snobs. Sometimes with reason, sometimes, just petty.
But I am writing this because I want to warn you that a very small town and community like ours have very close ties with each other. It's either you blend in or keep yourself in the cube.
If you ever decide to be friends with the local community, you need to be mindful of how you behave, especially with environmental concerns (or anything, really). Sayulita people can be very judgy but anyway, it happens anywhere in the world.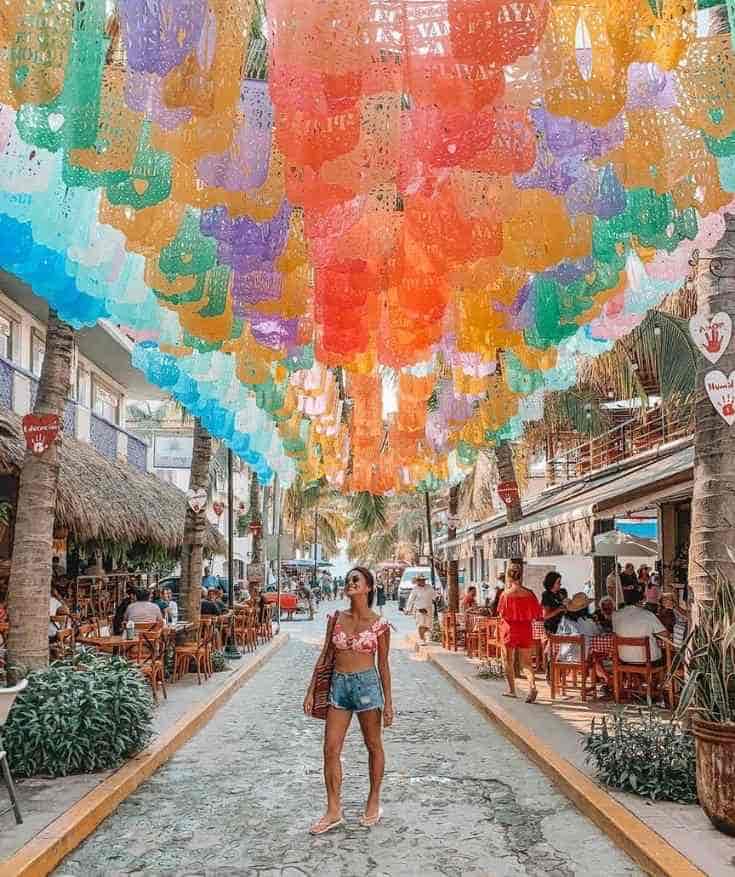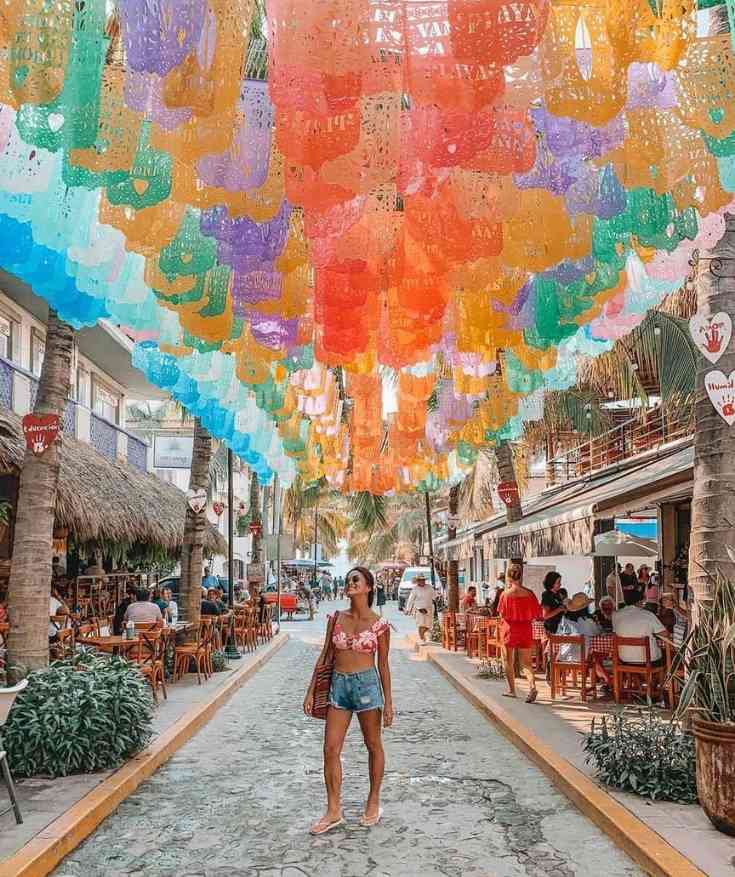 Anyway, no drama whatsoever. I am writing this because just last week (end of June 2021), there was a big concern in the community that digital nomads are bad for Sayulita.
I was actually a bit hurt because they also attacked bloggers and Influencers who popularized Sayulita but I understood that everyone was coming from a place of love and concern.
Yah Yah cafe, the most popular digital nomad spot in Sayulita because of their fiber-optic wifi posted about digital nomads sitting down in a cafe for hours without ordering, demanding to turn off the music because they have a Zoom meeting, etc.
It was really bad and I couldn't believe that people would do this. The post was in English and they usually publish Spanish posts so I guess this is directed to foreign digital nomads who come live in Sayulita.
Look, I lived in Sayulita and have sat down at different cafes but I order. Actually, most of us locals do. This is why I wondered why dollar-earning nomads can't even order.
I'm sure $25 USD (500 pesos) for 4 hours isn't that bad, right? I mean, come one? If you sit down a whole day at a cafe, you need to understand that they are losing customers because you owned the table.
If you are only ordering one coffee for 8 hours, then that doesn't help them as a business.
Most cafes in Sayulita are really small and have less than 10 tables. The staff and locals who work there depend on these jobs for a living so I highly encourage you not to stay in cafes for more than 2.5 hours.
If you would at least spend $5 USD per hour by ordering food. If you'd like to save money, go to a Coworking space that charges less than $10 for the full day. This way, business will be fair for everyone in Sayulita.
Thank you for your consideration and I hope you will bear in mind that supporting each other in our community is a high priority in Sayulita.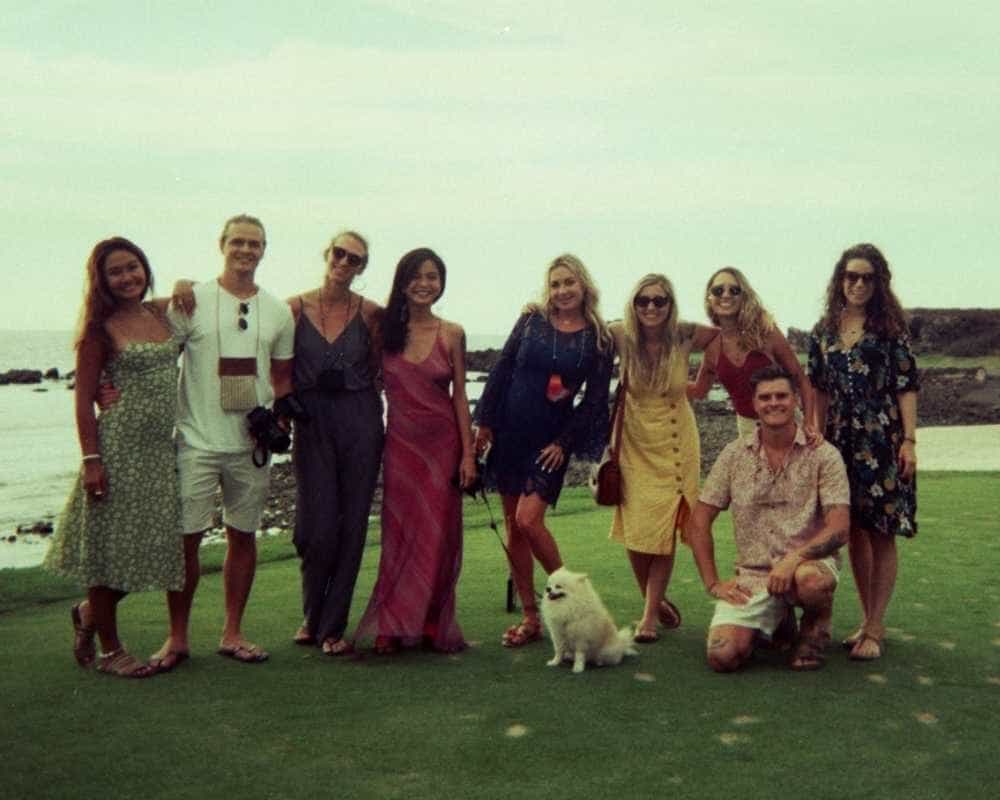 If you're visiting during the high season, always book your accommodations in advance
Alright, I know you are traveling for an indefinite time but Sayulita is different in terms of accommodation availability. Let's just say it's the most sought-after during the winter months (October to May).
What I am trying to say is if you want to have good accommodation during this season, you have to book them at least 3-4 months in advance.
If you look for Sayulita accommodations in September, I guarantee you that it will be hard for you to find something decent.
When wifi is down, phone signals are also down
As I said, Sayulita still needs to improve its infrastructure so get ready for sudden signal outages which is very common not only during typhoons but also with the influx of people.
What do I mean here? Most of the accommodations have the traditional Telmex connection. Locals also have the Telcel sim card (not Mobi or AT&T) because it has the widest coverage in the most remote areas of Mexico.
When the Telcel wifi is down in Sayulita, you think you'll have a backup connection with your Telcel sim card but that's not the case – both will be down at the same time since they are the same company.
So your backup plan is to go to places that don't use Telmex but then again, everyone is thinking of the same thing so these same places will be full.
In my case, I just always cancel my day and go hiking instead of stressing. Luckily, I have very flexible work hours since I work for me but this lifestyle doesn't really work for people who needs to be online at a certain time.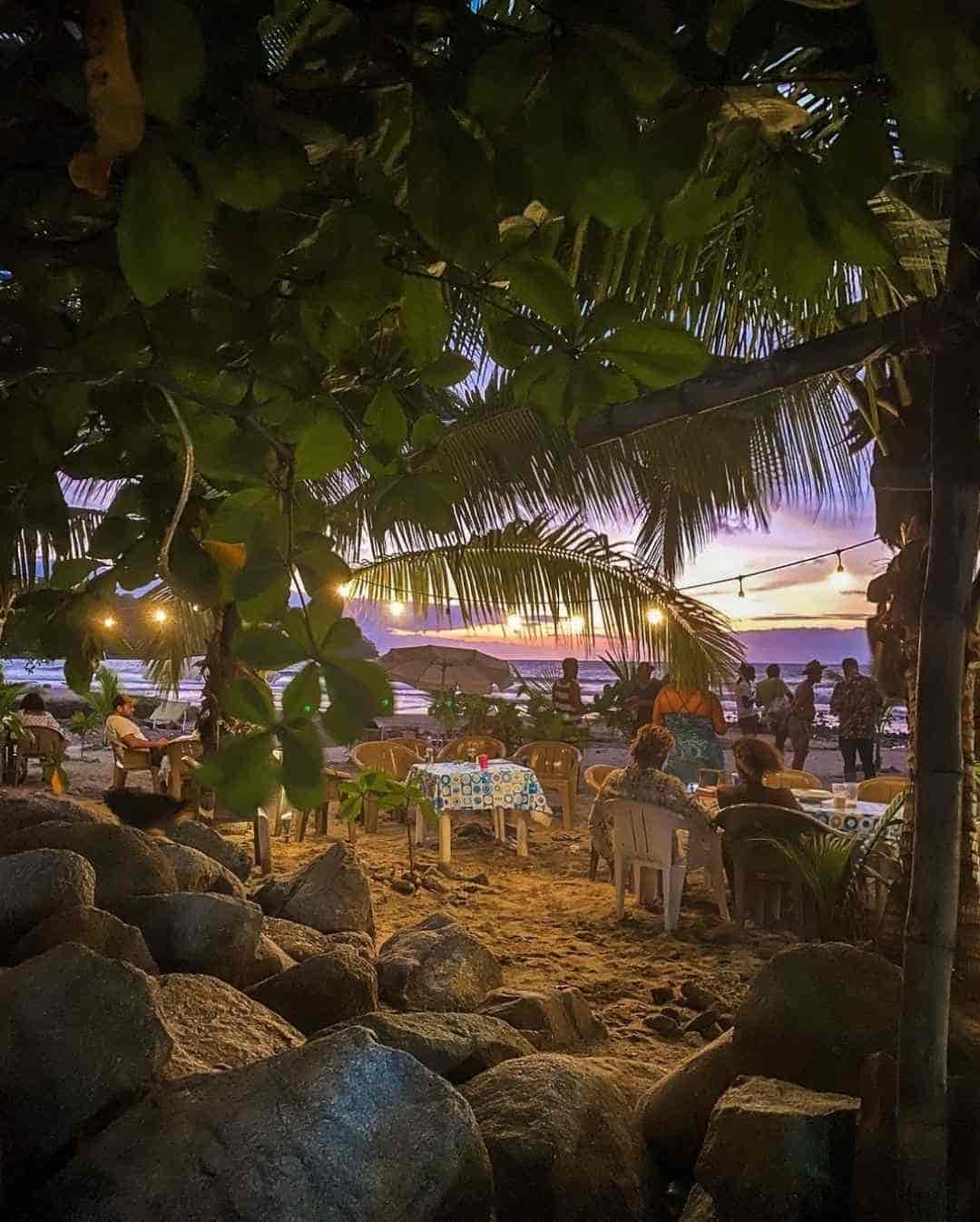 Always use VPN, not just in Sayulita but anywhere, really!
In this day and age when our online data is super accessible, I always make sure that I am connected to VPN. There have been numerous reports of credit card identity fraud in Sayulita Nayarit when I was there – I didn't understand why everyone was experiencing it.
This happens anywhere so make it a habit to always connect to a VPN as a digital nomad. I am using NordVPN and so far, I am very happy with their services.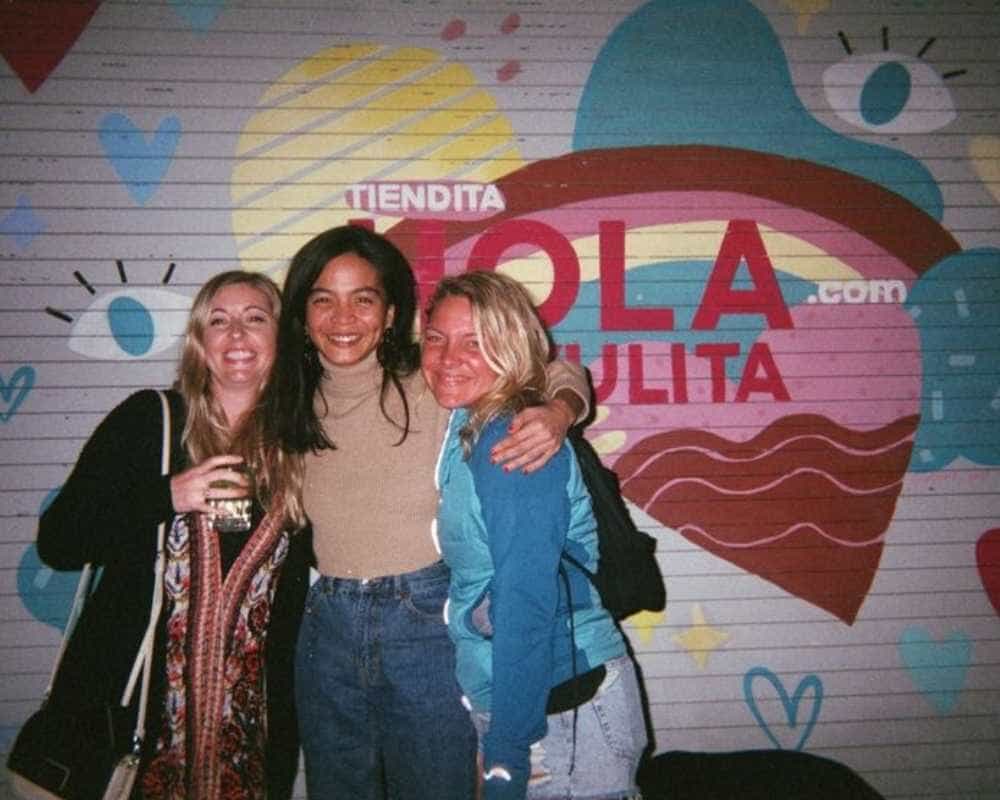 Get digital nomad insurance
Many fellow digital nomads ask me how I am able to continuously pay for travel insurance. Guess what? I only pay US$40 per month for my digital nomad insurance.
I'm also on a recurring payment scheme so I don't need to worry about renewing every month. We are living in very strange times so I hope you understand that if you can't afford travel insurance, then you shouldn't be able to afford traveling as well.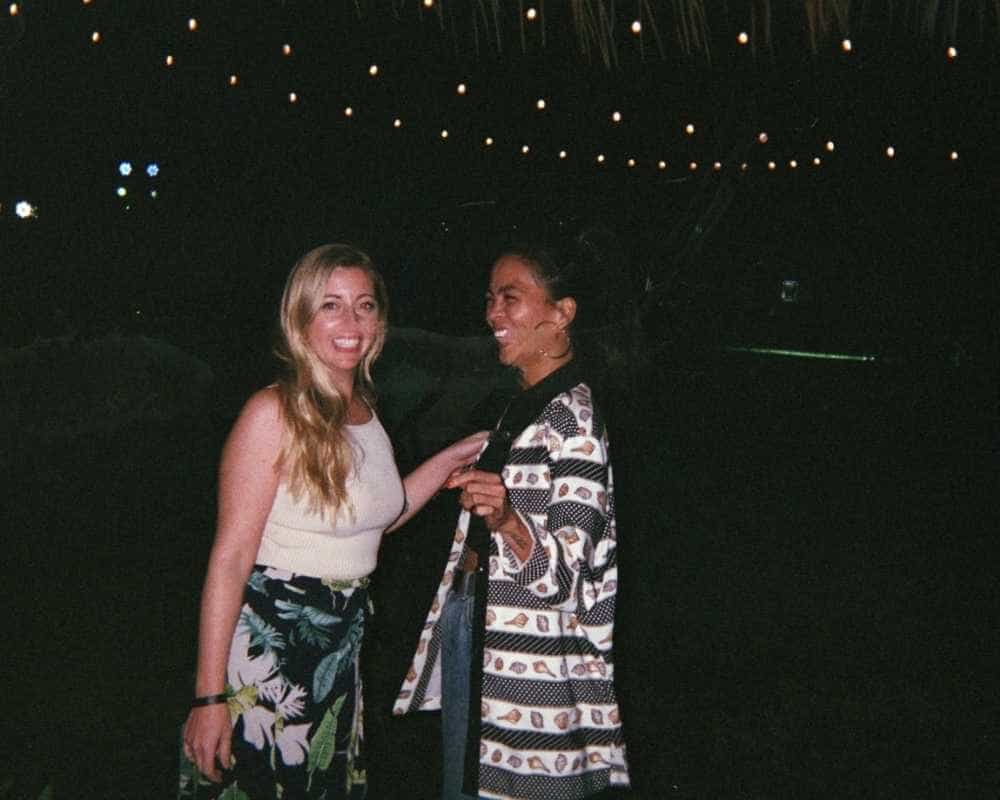 ⁉️ Sayulita digital nomad FAQs
✈️ Ready for your trip to Sayulita Nayarit? This blog thrives on reader questions so feel free to ask questions about Sayulita digital nomad by using the comment box below. You can also sign up for 1-on-1 coaching with me if you need more help!
🇲🇽 Sayulita Travel Planning
🚑 Do I need insurance to travel to Sayulita Mexico?
Yes, you do! This is the number one requirement when traveling to Mexico. I use SafetyWing and I only pay $40 USD per month for my digital nomad travel insurance!
✈️ Where can I find cheap flights to Sayulita?
You can find cheap flights to Sayulita Mexico by using WayAway. This is my current flight search favorite and I have proven that flights on this website are way cheaper!
🛏️ Where can I find cheap hotels in Sayulita?
Budget travelers, use Hostelworld when looking for accommodations in Japan. A bed in a hostel dorm starts at $25 USD per night. Booking.com is best for boutique hotels while you will find many luxury hotels on Expedia.
🚕 How do I get to Sayulita from Puerto Vallarta Airport?
You can book with a local driver here for as low as $69 USD! Use my code PSIMONMYWAY10 to get a 10% discount upon checkout.
Trisha is one of those people who left their comfortable life to travel the world and learn about life. Her style is to stay in one place she likes for 3 months (or more) to know what it feels like to eat, cook, speak, and sleep in another culture that isn't hers. She'd like to believe she's not traditionally traveling but she just chooses to be somewhere else all the time. In no particular order, her favorite cities in the world are Barcelona, Buenos Aires, Hong Kong, Mexico City, and Tel Aviv.