Is Oaxaca safe? I visit Oaxaca City every year and in this Oaxaca solo travel guide, I will answer all your burning questions about Oaxaca safety.
📬 Reader Mail: Hi Trisha! I followed you on Instagram during Oaxaca day of the dead last week. Your stories are amazing and it made me think about visiting Oaxaca!
I've only been to Cabo and in 2022, I am going to visit more of mainland Mexico. Do you have any tips on how to effectively navigate Oaxaca solo travel? Is Oaxaca safe for solo travelers?
I am going to Puerto Escondido after so it would also be great if you can give me a sample itinerary. Thank you so much for all your tips and advice. I really appreciate it!
– Joan McLain, USA
Hey Joan!
Thank you so much for following the blog! I enjoyed day of the dead so much and I am doing it again next year! Perhaps you'd like to come join me?
Oaxaca is not usually in people's radars but it is one of my favorite cities in Mexico. There's a strong force of magical vibe here that I didn't feel in any other cities!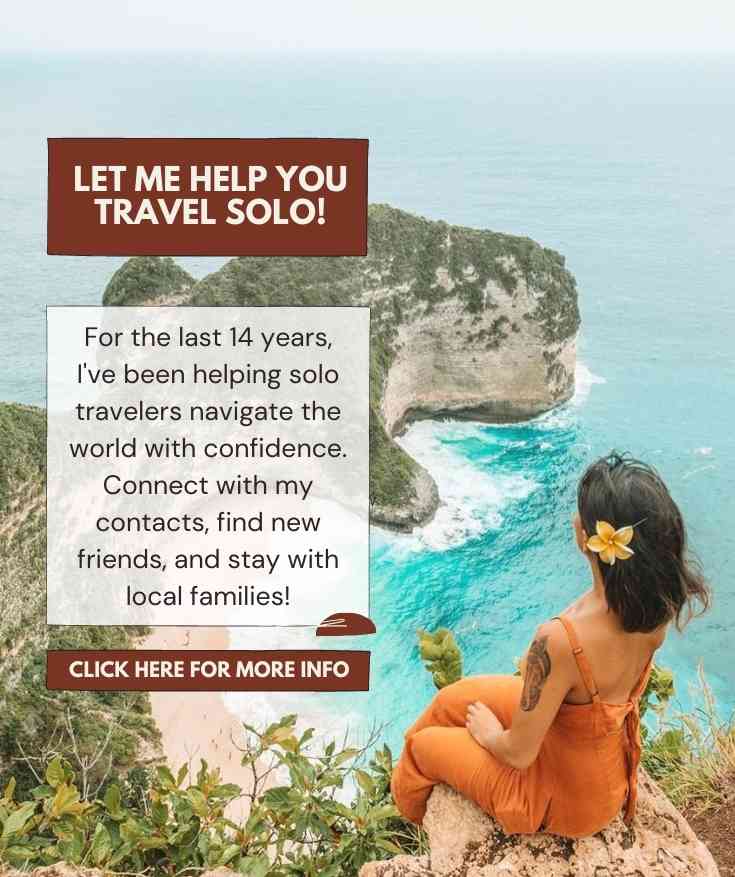 I did travel Oaxaca solo many times and have learned a lot of insider tips, especially with regards to Oaxaca safety. If you decide to push through Oaxaca, I can definitely connect you with my friends there.
Just send me an e-mail (or Instagram message) and I can make an intro. Good luck and let me know if you push through – I am so excited for you!
Xx,
Trisha
See also:
⛔ Is Oaxaca safe?
I've had different experiences on every visit. In the first time, I didn't feel paranoid and completely felt safe walking around the city on my own.
However, during the day of the dead, there were many incidents of theft that involved guns so I became extra vigilant. Nothing happened to me but one of our friends got mugged. That's the closest personal experience that I can share.
Day of the dead is a big event in Oaxaca. With many people on the streets (mostly partying drunk), it's very evident that petty theft can happen.
On normal days, I am always with Mexican friends. Many of them shared to me that nothing bad has happened to them through the years they are living in Oaxaca so these unfortunate events during day of the dead were a little surprising to others.
Honestly, Oaxaca has the lowest crime rate in all of Mexico because it's such an affordable city to live in, a factor that minimizes the crime rate.
I will give more Oaxaca safety tips later on, including some personal experiences so keep reading!
✈️ Is Oaxaca a good destination for solo travel?
ABSOLUTELY! There are many things to do in Oaxaca and even if you are not doing tourist activities, the city is super young and vibrant. I can spend hours just walking around Oaxaca on my own!
The nightlife is very lively and it's so easy to meet young people when you are traveling Oaxaca solo. There are also many digital nomads in Oaxaca with who you can connect with.
💃 What's Oaxaca solo travel like?
I often visit Oaxaca because I have many friends there. It's also not very hard to get to Oaxaca. I've been to a few impromptu Oaxaca solo travel because the flights are cheap!
I live in Cabo now so whenever I want to visit Oaxaca, I just book a ticket to Mexico City (usually less than $100 USD) and from there, take the overnight bus to Oaxaca City.
It takes 8 hours and all you have to do is sleep. This will save you on accommodations, too! The overnight bus to Oaxaca City costs $35 USD (one-way).
I don't even need to inform my friends that I am coming. Normally, I'd show up and they'd be up for anything! Oaxaca is active all days of the week so there's always something to do.
Knowing people at the destination you want to visit definitely affects your travel experience. If I didn't know locals there, I probably won't be able to share with you the local hotspots so many thanks to these people for sharing their piece of the city!
Again, you can always get in touch with me if you want to meet cool people in Oaxaca – I will definitely connect you with my friends!
While there are many reasons to visit Oaxaca, I keep coming back here because it's a super-friendly terrain for solo travelers. Oaxaca is also the cheapest destination in Mexico so it's always a good option for solo travelers on a budget.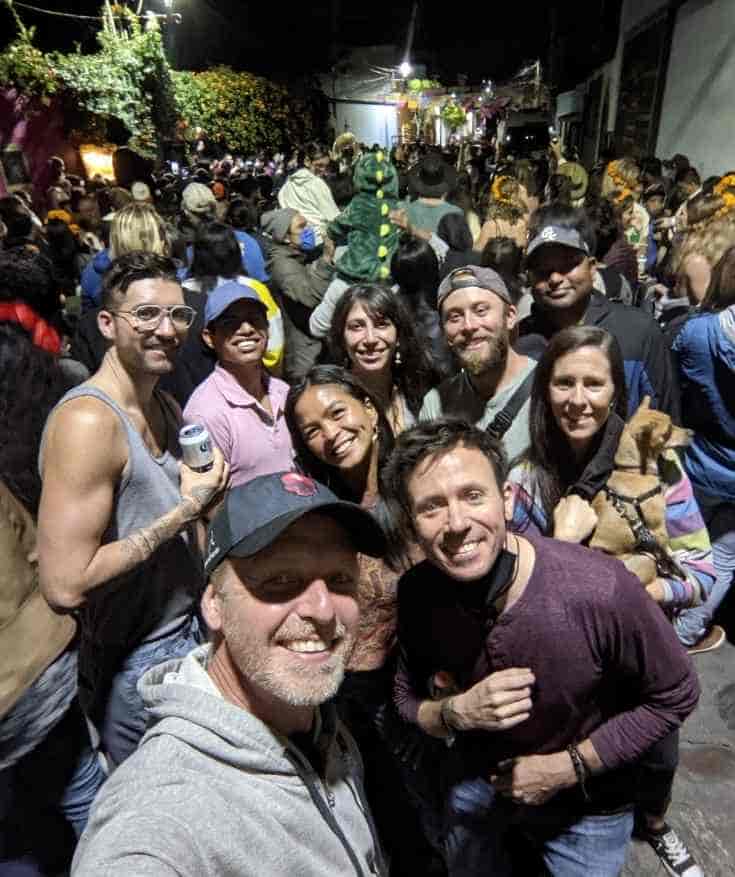 🚶‍♀️ Is it safe to walk in Oaxaca alone at night?
I wouldn't encourage it, especially if you are alone. Oaxaca has a very walkable terrain so it will make you think twice about spending on taxis. But never walk by yourself at night!
There is a big difference if you are walking as a big group (or in pairs) so during our massive day of the dead group trip, we implemented a buddy system.
When I am visiting Oaxaca on my own, my local friends always walk me to my hostel and if I am alone, I always take a taxi.
I recommend you always take a taxi after 9:00 PM. It's less than $5 USD and they are very safe. Later on, I will explain to you the difference between the colors of the taxis in Oaxaca so you'll know which is safe to take. I can also recommend a local driver to pick you up at the airport for a cheaper price!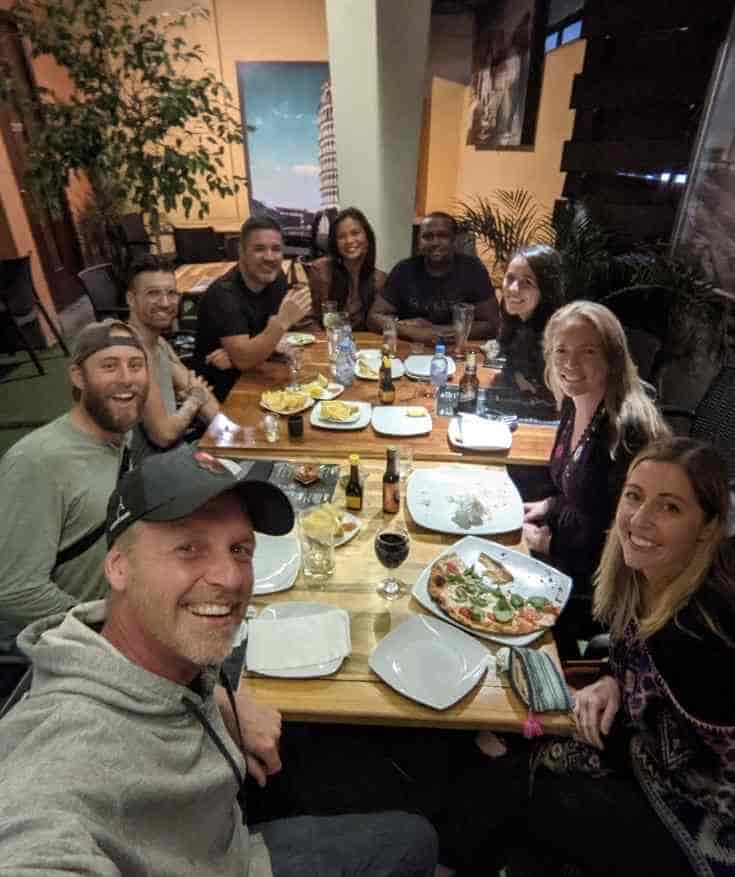 📍 What are the safest areas in Oaxaca?
Oaxaca Centro
Most of your time in Oaxaca will be spent in centro. This is the center of the city where you will find all the famous landmarks and attractions.
Honestly, if you are not looking to explore Oaxaca deeper, stay in this area. However, even if centro is safe, I still don't walk here after 12:00 midnight (unless I am staying in centro).
Jalatlaco
Jalatlaco is a little bit far from the center but as Oaxaca solo travel is becoming popular, more and more people choose to book their accommodations here.
Jalatlaco is my favorite neighborhood in Oaxaca for for its vibrant streets and crazy nightlife. It is quite small so you can just visit it for half a day but if you want a different kind of Oaxaca, consider spending the night here – their hotels are super cute!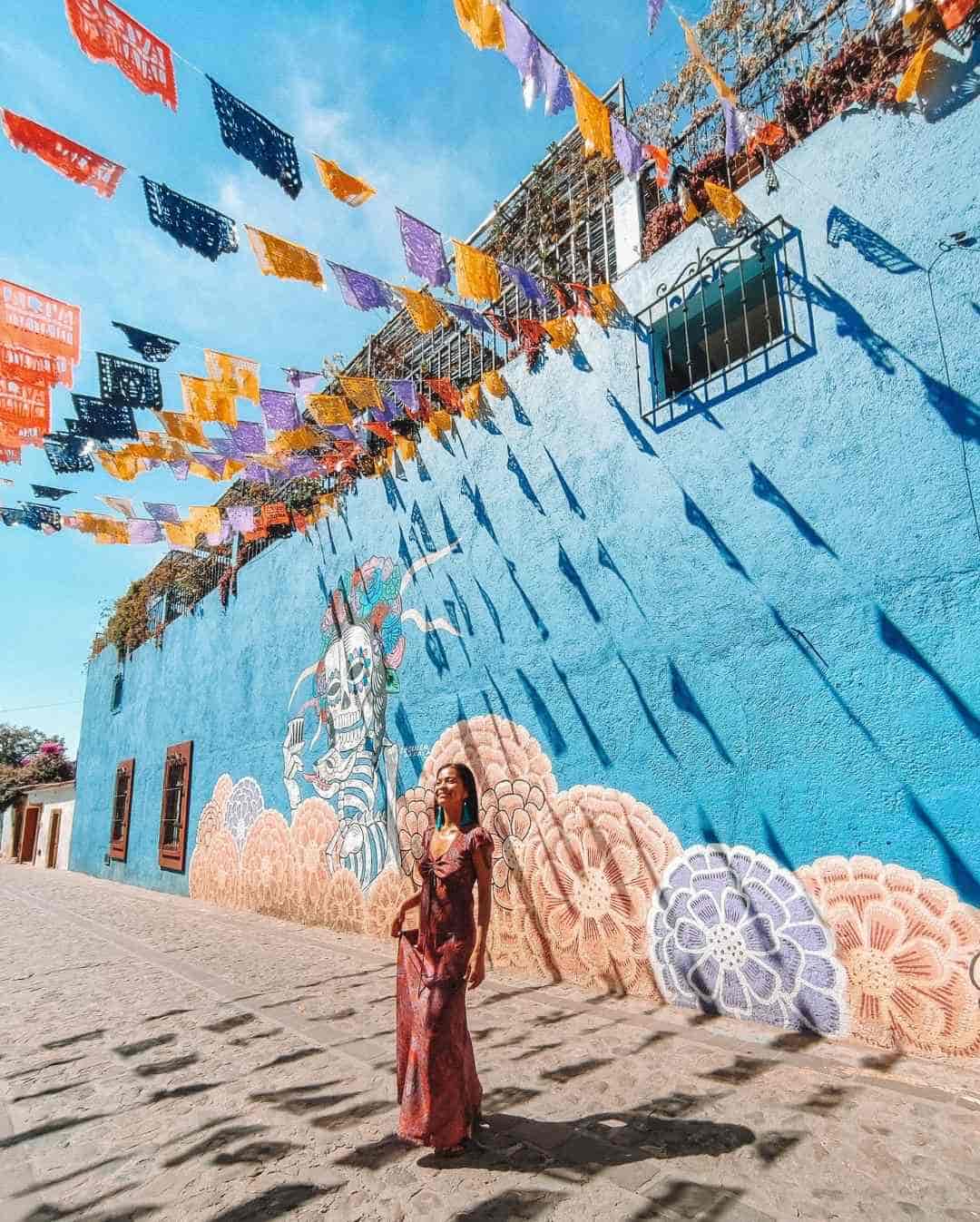 Xochimilco
Xochimilco is another most-visited Oaxaca neighborhood. I particularly love visiting this area during day of the dead as the neighborhood transforms into a splash of color!
It is more or less the same layout as Jalatlaco but it is quieter and smaller. American expats in Oaxaca love to live here which makes it one of the safest areas in Oaxaca City.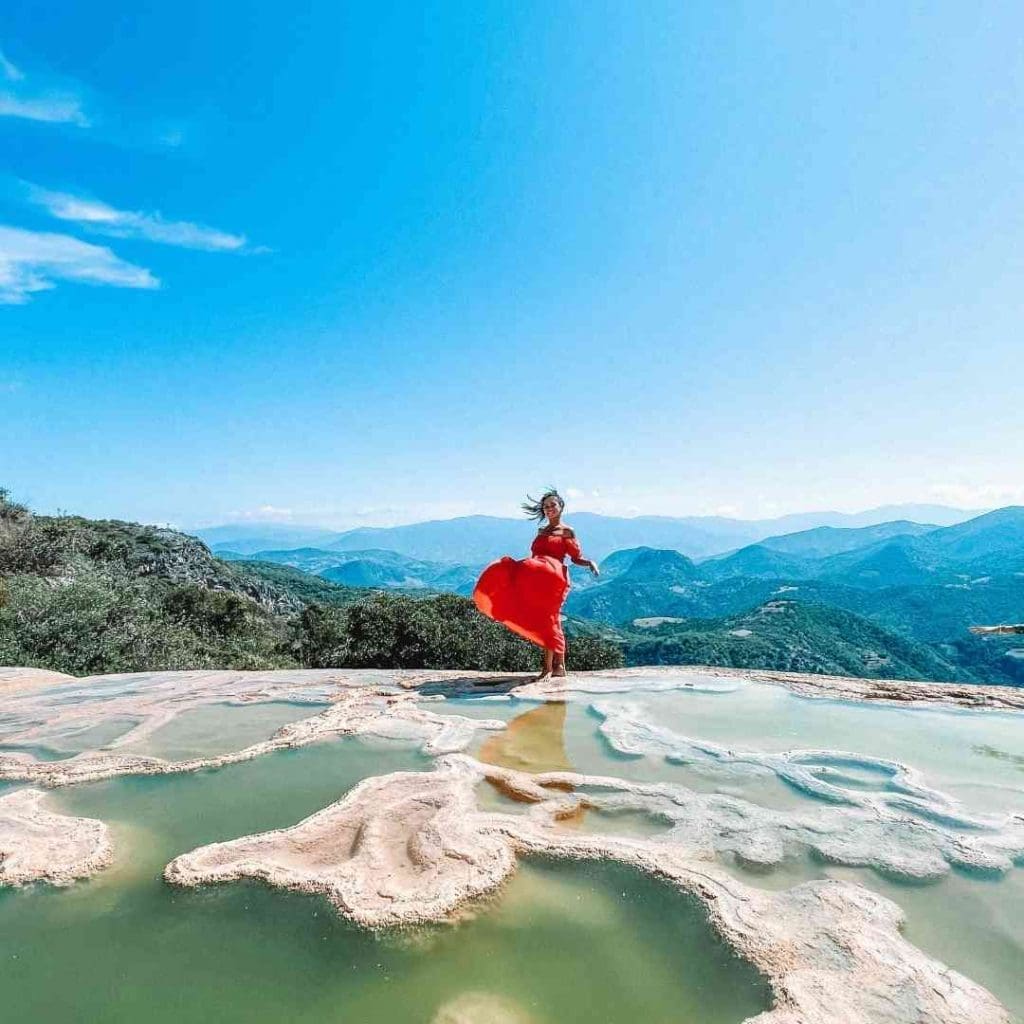 ✨ Oaxaca safety tips
Only use yellow taxis
You will see two taxi types in Oaxaca, the white and the yellow. Since Uber is not used in Oaxaca, you will have to hail a taxi but only choose the yellow ones.
The yellow taxi companies are certified and are way safer. I have over 10 driver contacts on my phone book through my visits in Oaxaca and I can pass them on to you if needed!
The Jalatlaco location is wrong on Google maps
If you want to go to Jalatlaco, do not follow the Jalatlaco location on Google maps as it will tell you it's a 45-min walk! I had the mistake of following this destination twice and it's ridiculously long.
If you are going to Jalatlaco, better choose a popular restaurant spot (like Pisa Pizza) as it is a more reliable location and walking guide.
Don't bring a lot of cash
Credit cards are widely accepted in Oaxaca. You only need cash for street food (less than $2 USD) or taxis which are under $5 USD.
If you need cash, just go to the Zocalo where all the ATM machines are but remember, during festivities like day of the dead, the ATMs always run out of cash!
For more ATM options, try the San Felipe neighborhood which is also the central business district of Oaxaca.
Do not buy drugs at all costs
Is Oaxaca safe? People always ask this question but the only reason why you'll be in trouble in Oaxaca (and all over Mexico) is when you buy drugs.
Believe me, you won't need drugs to enjoy Oaxaca. Avoid getting into this business at all costs and ignore the locals who will sell you drugs on the street. Do not interact!
🤝🏽 How to meet people in Oaxaca City
Join my yearly day of the dead tours
I do my day of the dead tours every year (for 15 people only) and most of the participants of my tours are solo travelers! If it's your first time to visit Oaxaca, this can be a good warm-up for you to be comfortable traveling here.
It will be a week of fun and we will do many local things that are beyond the travel guides. We will also be joined by my local friends in Oaxaca whom you'll surely get along with!
I can introduce you to my local friends in Oaxaca!
If you can't join my day of the dead tour, I can connect you with my friends (Mexicans, Americans, Canadians, and Europeans) in Oaxaca.
I understand that when traveling alone in a foreign city, you may feel more comfortable by knowing people there. Just get in touch with me via Instagram or Tiktok and I'll hook you up!
Join Oaxaca Social Meet-Ups on Whatsapp
Ian, a good friend of mine who is living in Oaxaca started this cool Whatsapp group called Oaxaca Social Meet-Ups.
Not only that you can meet people here to hang out (or do tours with) but they announce daily happenings and events in the city.
Most of the members here are locals and are very generous with information. This group helps me a lot with just about anything!
Join Oaxaca Digital Nomads Whatsapp group
If you are a digital nomad and want to connect with other digital nomads in Oaxaca, this Whatsapp group is focused on that.
Here, you will find apartment rentals and everything you need to know about being a digital nomad in Oaxaca.
✈️ Ready for your solo trip to Oaxaca City? This blog thrives on reader questions so feel free to ask questions about Oaxaca solo travel by using the comment box below. You can also sign up for 1-on-1 coaching with me if you need more help!
Trisha is one of those people who left their comfortable life to travel the world and learn about life. Her style is to stay in one place she likes for 3 months (or more) to know what it feels like to eat, cook, speak, and sleep in another culture that isn't hers. She'd like to believe she's not traditionally traveling but she just chooses to be somewhere else all the time. In no particular order, her favorite cities in the world are Barcelona, Buenos Aires, Hong Kong, Mexico City, and Tel Aviv.