First time traveling alone? 32 female traveler pros put together a list of the best solo trips for women. In this post, they shared their personal experiences on each trip, including safety tips and fun things to do!
Reader Mail: Hi Trisha, I am an avid follower of yours since 2015. I've seen you grow as a solo female traveler and I admire everything you do! You are an inspiration to me! I waited a long time to leave the confines of my home in San Diego, California. I love this city but COVID has been really depressing. It has made me anxious. I need to get out of here but I have never traveled solo in my life. What are the best solo trips for women, especially if it's my first time? I hope you can help! I would love to visit you in Mexico someday! I hope I get the courage. Thank you so much!
– Sheri Pritchett, USA
Hi Sheri!
I understand your concerns. COVID has left me a little frustrated in life, too. But please know that you are not alone! There are many people who are trying to figure life out so don't invalidate your feelings! I myself have recently moved to another city. It really does never end! And please, you don't have to figure anything out.
In this solo trips for women post, I called 31 solo female travelers who will recommend their best pick. They are experts on the topic! Although some of the places in this list are not the most common first-time solo female travel destinations, most of them are just sharing their personal experiences, hoping that you'd consider visiting their destination pick.
Should you have any more questions, please feel free to reach out to me via Instagram or send me an e-mail. Good luck and may the force be with you!
Xx,
Trisha
Which country is best to travel alone?
If we want to look at the statistics, the Global Peace Index 2020 ranks Iceland as the safest country in the world but that does not mean it is the best country to travel alone. Iceland's layout is pretty big and it has a lot of outdoor activities. Though that may be enticing to add to your solo trips for women, you need to drive around Iceland. If it's your first time traveling, I'm sure you won't drive by yourself but if you want to do that in Iceland, go ahead!
Where should I travel alone for the first time?
In this solo trips for women list, I have called 30+ solo female travel bloggers to give their recommendations on the best places to travel alone for the first time. Most of the destinations are in the list are cities, as we feel that you'd be more comfortable traveling to a city on your first trip. Cities are comfortable and will give you the confidence to roam around freely without worrying. It's very basic.

Is traveling alone boring?
ABSOLUTELY NOT. I find traveling alone more exciting than traveling with friends. I get to freely explore places on my own terms. It pushed me to learn a new language and talk to people. I never remembered a time when I felt that I was bored from traveling by myself. There's always something to do, especially when you stay in a hostel!
If you are traveling long-term, I suggest you do short-term volunteering gigs which will allow you to meet people all over the world while working. When you volunteer, you get free accommodations and food. The only thing is it has to be a minimum of 2 weeks so I always suggest this to those who are traveling indefinitely.
Is it weird to travel solo?
Well, back home it is. When you are home and you are eating alone in a restaurant, people find it weird, right? But when you are already out here, nobody cares. In fact, most people admire and commend those who are traveling solo. Take a leap and come join me out in the world – you'll see how your mindset and beliefs about the world will change. Nothing is ever weird here and you can be whoever you want to be!
Is solo travel lonely?
YES. Sometimes. When you're doing short trips, it's not that lonely but when you are on long-term travel, you'll miss friends and family. You'll get tired of people coming and going. You'll feel left out when people already decided to go home and you're still continuing on your journey. It's momentary loneliness but believe me, you can choose to go home but after a while, you'd want to be on the road again.

32 solo trips for women: the best and interesting places to visit
#1: Taipei, Taiwan
Recommended by Emily of Wander-Lush
Not only is Taiwan one of the safest countries in the world (according to the Global Peace Index), its capital city, Taipei, is a great choice for solo female travelers.
I recently spent 10 days in the city with my boyfriend, but there were many occasions when I ventured out with just my camera as a companion to explore Taipei's best photography spots. Having had a chance to compare experiences, Taipei is one of the few Asian cities where I've felt just as safe alone as I did with my partner.
A big part of the reason is that everything is so well organized. Public transport operates with Japanese-like efficiency, and signposted streets make it easy to navigate on foot.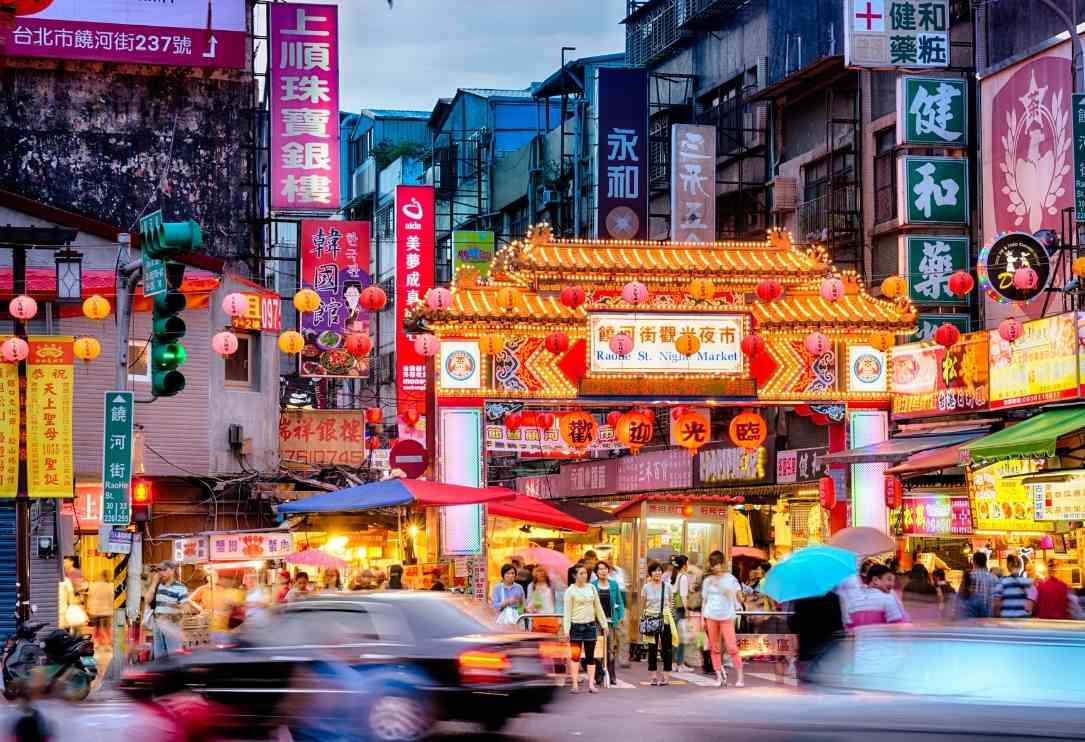 At night, Taipei comes to life—especially around the lively Ximending Pedestrian Area (often nicknamed the 'Shibuya of Taipei' for its neon lights and thronging crowds). Taipei's world-famous night food markets are dotted throughout the city and the perfect option if you're not fussed about dining at restaurants alone.
English is widely spoken in Taipei and free public WIFI is ubiquitous, so even if you do get disoriented, it's easy to get online and find your way—that's if a local doesn't approach you to offer directions first.
➢ Click here to see all blog posts about Taiwan
#2. Reykjavik, Iceland
Recommended by Danielle of Live in 10 Countries
This is a place where you won't just blend in but will feel accepted. I routinely carry a secret stash necklace with emergency money inside and a rape whistle, but never felt the need for these in Iceland. I didn't clutch my handbag desperately, but of course, I still took basic precautions like keeping emergency phone numbers with me.
One night I walked the whole capital after dark (having reached the end of summer) in search of the Northern Lights and people called me over to point out the prettiest lights. Can you imagine that happening in other cities?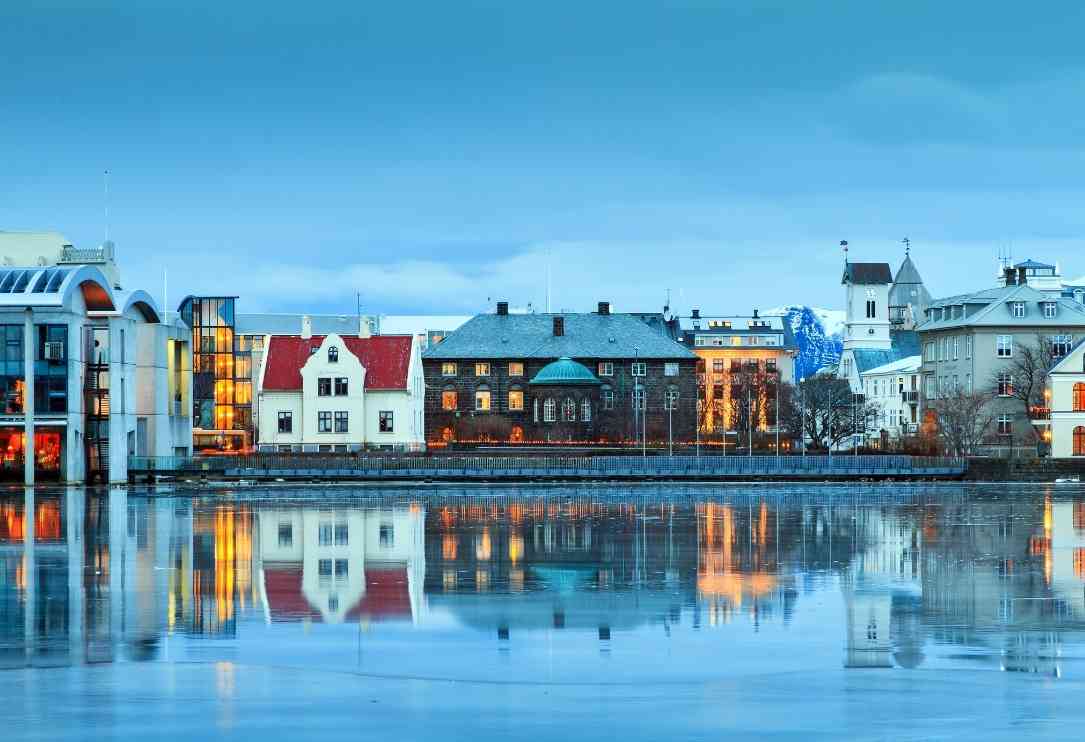 Reykjavik is one of those unique capitals in the world where the crime rate is almost unbelievably low, the people are immensely helpful and in the summer there is no darkness to face in any case – thanks to the glorious midnight sun. Icelandic women are known to be famously independent, hitchhiking is commonplace when solo traveling in Reykjavik and it's all just surprisingly simple.[/caption]
#3: Wellington, New Zealand
Recommended by Anita Hendrieka
Exploring Wellington is one of the best things to do in New Zealand, especially if you're a solo female traveler. New Zealand is an incredibly safe country for female tourists. There is a low crime rate and you will feel incredibly safe walking around Wellington as a solo female tourist.
As in any other country, you should protect yourself and not walk around in the middle of the night alone, but other than that, you won't feel like safety is an issue here. Kiwis are very hospitable and are always there to help one another if you do find yourself feeling uncomfortable, which is extremely uncommon here in Wellington.
Some other common precautions to take are: if you go on a date with someone always meet in a busy environment, trust your instincts, and don't leave valuables out of your sight. Compared to many other cities around the world Wellington to me felt like the safest one I have been in so far!
#4: Copenhagen, Denmark
Recommended by Kirstin of Tinberry Travels
Denmark is famous for the concept of "Hygge" meaning cozy and warm and the capital, Copenhagen, certainly fulfills these criteria. Copenhagen is a great place to visit as a solo traveler and is somewhere I would recommend to anyone. Unlike some other big cities in Europe such as Paris or Rome, there are no major tourist scams to be aware of.
No fake rose sellers or dodgy note-swapping taxis to be found and, on my visits to the Scandinavian city, I found everyone friendly and helpful plus it's useful to find so many fluent English speakers when you just can't quite pronounce that Danish place name! If you plan to visit Copenhagen in winter, there are so many cozy eateries to choose from and you'll certainly feel relaxed and welcome no matter where you chose to dine.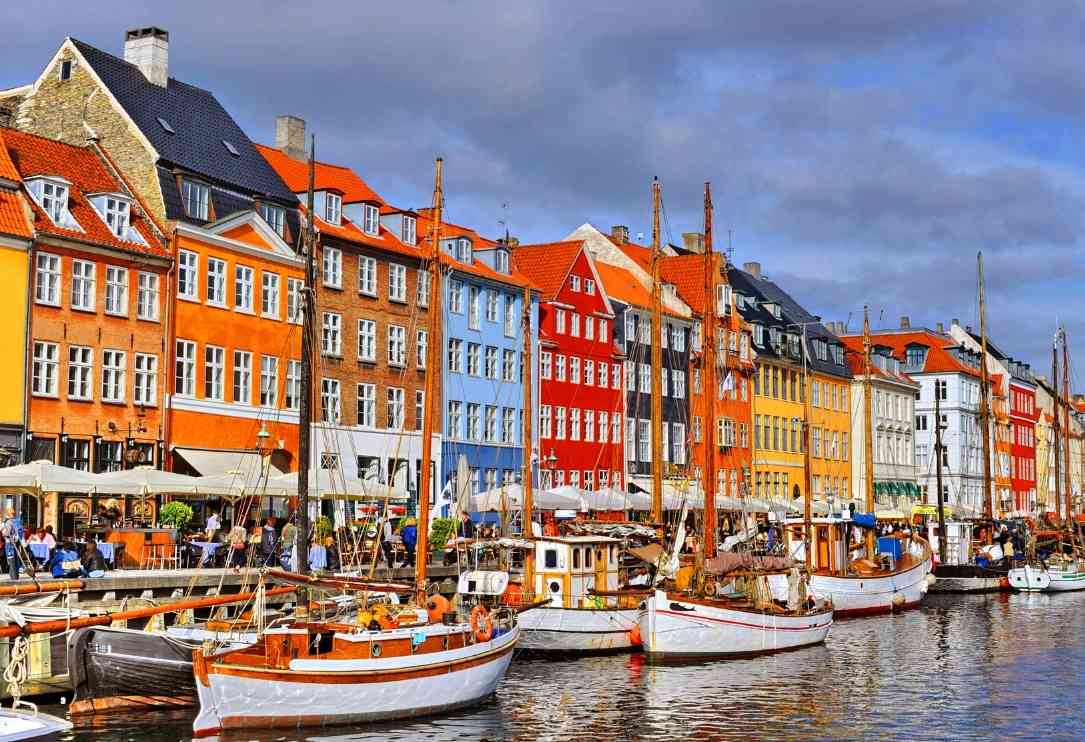 Exploring Copenhagen is also pretty simple with most of the center attractions within easy walking distance with many central streets pedestrianized. For attractions further afield public transport is very well connected and reliable and if you chose to opt for the ever-popular bike hire, there are dedicated cycle lanes everywhere and with few cars in the center, this adds to the safe feeling.
➢ Click here to see all blog posts about Denmark
#5: Siem Reap, Cambodia
Recommended by Lola of Miss Filatelista
Every once in a while, tuk-tuk drivers beckon me to pay them for a ride–which is really quite harmless. Should I need a safe mode of transportation Babel employs their own tuk-tuk drivers and there's also a ride-sharing app here called Pass App which I've used during a few late nights just to ensure I didn't get ripped off by a tuk-tuk.
Cambodia has a turbulent history and is still far from perfect but Khmer people are a pure heart. You've never seen smiles as warm as those of the Khmer people or eyes that twinkle just so brightly. There's always a local person nearby who can help you if you get lost or just want to have a chat!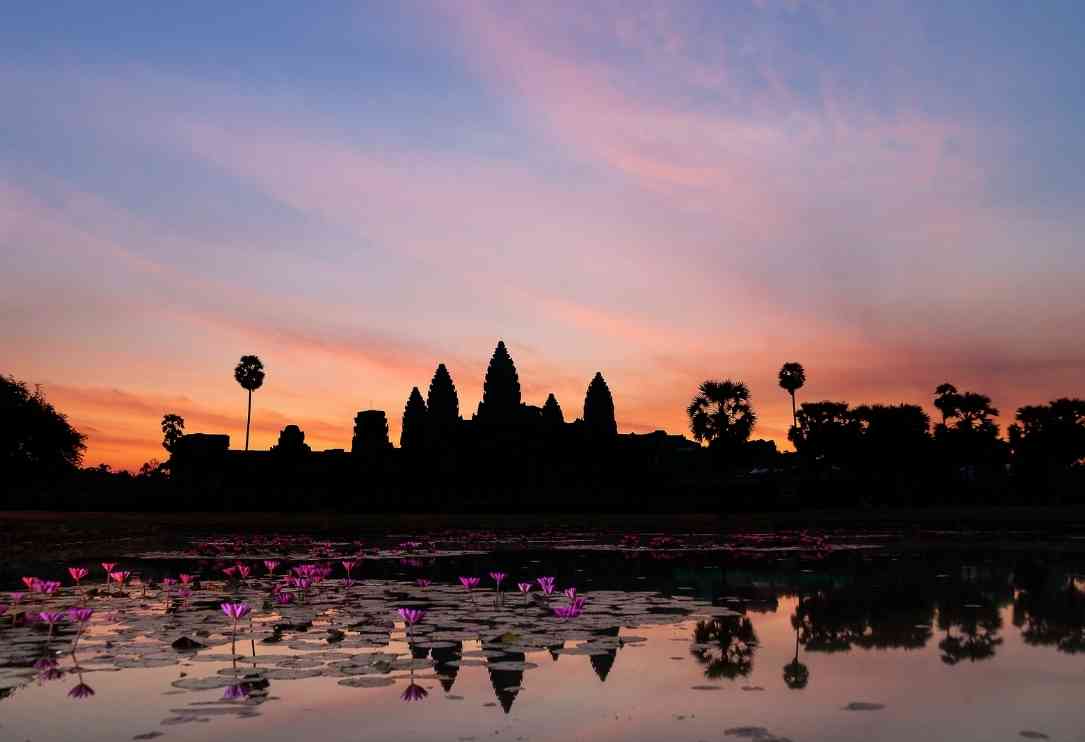 I've been traveling full-time for almost four years and have visited well over 50 countries. Every once in a while I find a place where I just feel at ease–luckily for me, I'm currently in one such city! I've spent the last month in Siem Reap, Cambodia working from social enterprise cafes that have award-worthy vegan dishes and walking through ancient history at Angkor Wat.
The city manages to have a small-town feel while still being jam-packed with loads of things to do. I feel safe walking around here alone at any time of day or night. I'm staying at the eco-friendly Babel Guesthouse which is about a 15-minute walk from the city center of town. I usually work until cafes close at night around 10 PM and walk back. I've never had a single problem!
➢ Click here to see all blog posts about Cambodia
#6: Toronto, Canada
I live in Toronto and I can vouch that this city is very safe for female travelers. Canada is known for its friendly, polite locals. It's one of the main reasons, I decide to immigrate to this lovely country and set up a home here.
If you visit other provinces in Canada, such as Alberta, people will tell you that Toronto is a place where people are rude. I was pleasantly surprised when I actually moved to Toronto that I had no such experience. It's probably just an East vs. West bias in the country. So, I would say you can safely ignore these warnings.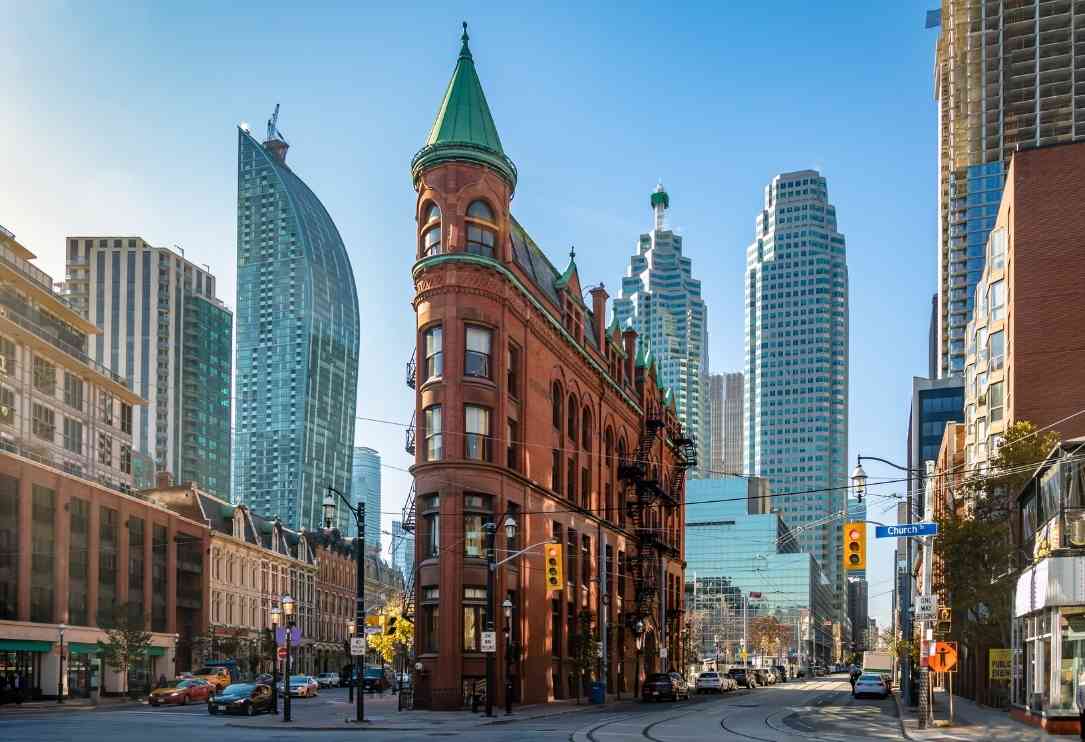 You can roam about alone in Toronto even at the wee hours of the night and feel safe. The subway trains run from 6 am to 1.30 am and are usually moderately full even late at night.
Also as in every city, there are a few undesirable neighborhoods but if you keep to the main areas of downtown where are the tourist attractions are located, you will be fine. For a more detailed guide on where to stay in Toronto, check out my linked post.
#7: Tel Aviv, Israel
Recommended by Trisha Velarmino of P.S. I'm On My Way
I lived in Tel Aviv for a year and from that meaningful experience. Although many people find it strange to include this in the solo trips for women list because of their current situation but to be honest, I met more solo female travelers in Israel than anywhere else in the world – more than South America, even!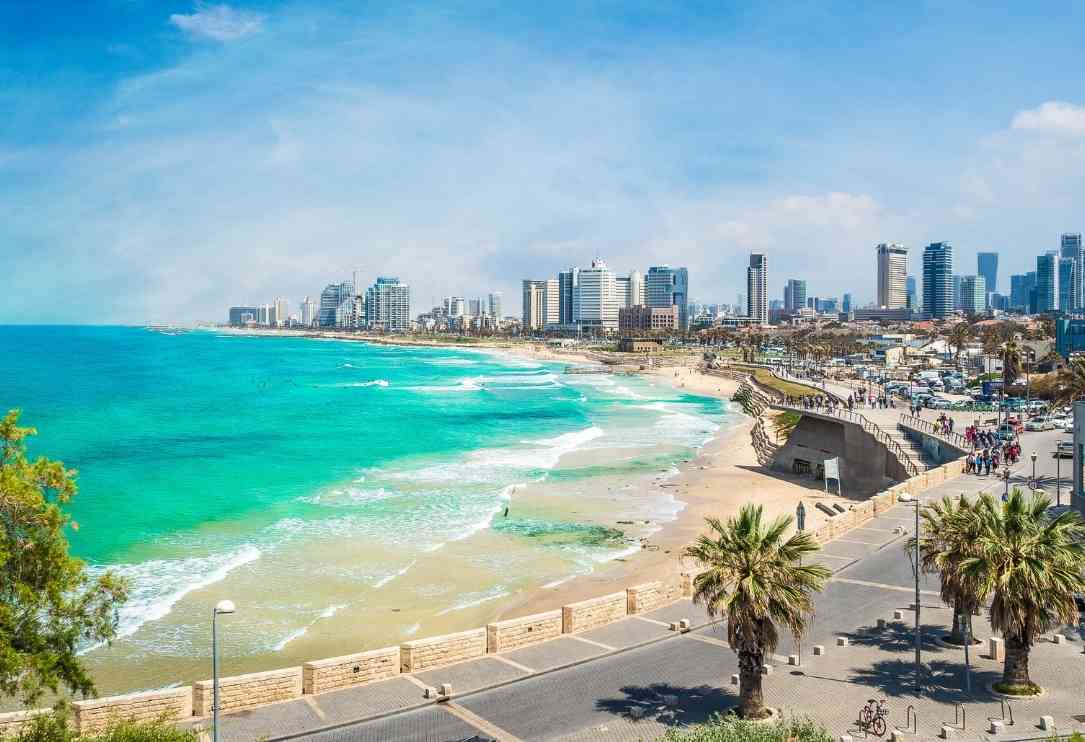 People always smirk when I talk about Israel and I don't even think that's ever going to change but despite the bad press, I would say that Tel Aviv is the safest city I've ever lived in. As a young city, I have always been out till the wee hours (TLV is active 24/7), sometimes drunk, sometimes normal but I have never felt harm come my way.
➢ Click here to see all blog posts about Israel
#8: Tulum, Mexico
Recommended by Claire of This Travel Lover
Mexico is one of those countries which sadly gets a lot of bad press. Despite its reputation, I found Mexico to be safe, friendly, and incredibly beautiful. In particular, I loved spending time in Tulum on the Riviera Maya. Tulum is much more laid back and relaxed than nearby tourist hotspots Cancun and Playa del Carmen, and this little town still retains its chilled-out hippy vibe.
I felt very safe in Tulum and loved exploring the Mayan Ruins, sunbathing on the sandy beaches, swimming in the turquoise ocean, and diving in the cenotes.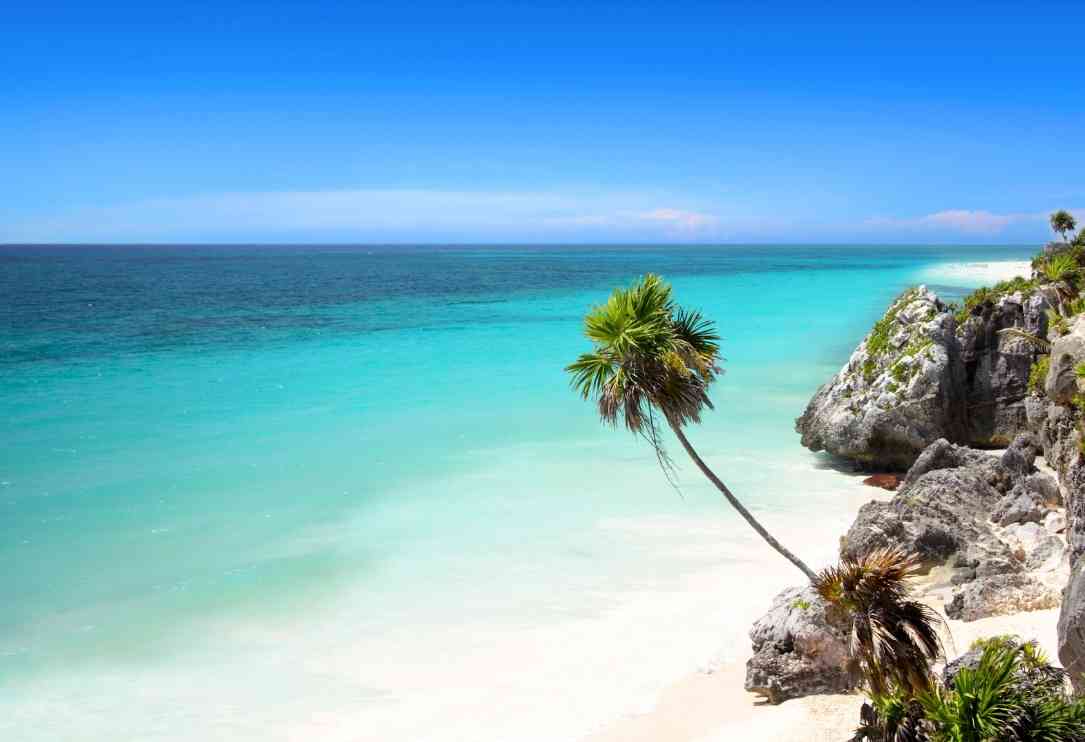 There aren't any mega-hotels and resorts in Tulum, instead, you will find small boutique hotels, hostels, and eco-lodges so it feels more like a real community than a huge all-inclusive resort. Although there are bars and some nightlife here, partying is more low-key here, so you can go for a quiet drink without being hassled by bar touts with free shots and fishbowls.
Tulum is safe if you are traveling alone, but still avoid walking on deserted beaches or roads at night, and don't flash expensive jewelry or wads of cash.
➢ Click here to see all blog posts about Mexico
#9: Bandar Seri Begawan, Brunei
Recommended by Patti and Matilda of The Travel Sisters
Brunei has banned the sale and public consumption of alcohol so there is not much to do late at night since there is no nightlife. Although I walked around the city alone after dark, I was back at my hotel by around 10 pm. I did not need to take any extra precautions to stay safe but I did make sure to dress modestly (wearing clothes that covered my knees and shoulders) in order to respect the culture and not draw negative attention.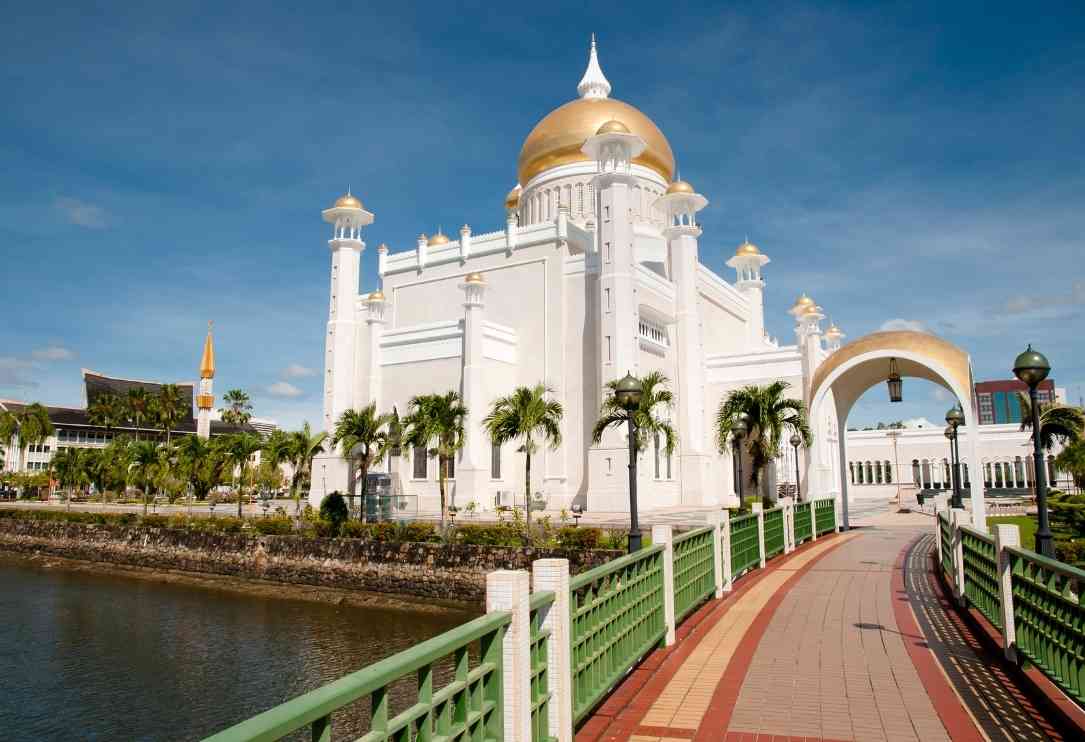 Bandar Seri Begawan, the capital of Brunei, is one of the safest cities in the world for solo female travelers. The city is calm, quiet and crime is very rare – I always felt safe walking around alone at all times even at night. The fact that Brunei is a conservative Muslim country is a big part of why Bandar Seri Begawan is so safe for women traveling alone.
#10: Krakow, Poland
Recommended by Margherita of The Crowded Planet
One of my favorite budget destinations for a city break is Krakow, a place where I have been many times – both with my husband and as a solo traveler. I always felt safe in the city, and whenever I headed off for a Krakow weekend solo I always chose to stay at hostels in female-only dorms in hostels, so that I could meet some ladies to explore with.
The only issue about going around Krakow at night was groups of British or other Northern European guys on stag parties because they were usually very drunk and ended up being harassed a few times. However, they're easy enough to avoid as they tend to go out in super touristy bars around the Old City, bars that are best avoided anyway!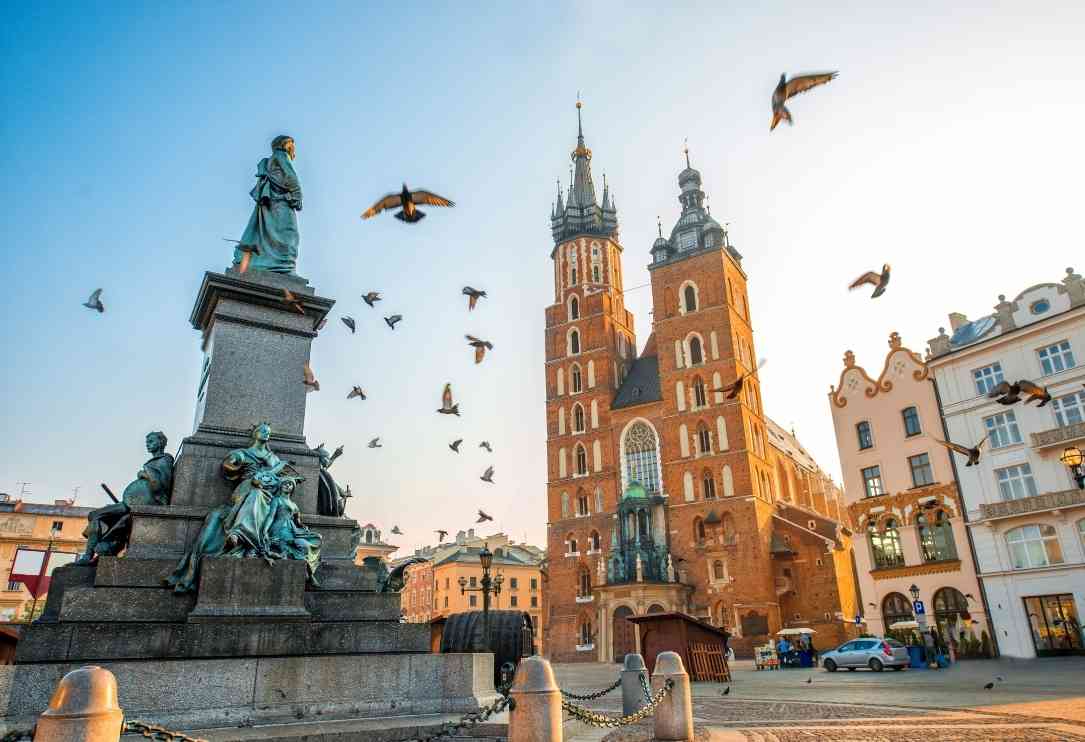 One place that I definitely recommend visiting while in Krakow is the Wieliczka salt mine, which is not a simple mine but a real underground world with lakes, statues, and even a functioning cathedral. It's an easy day trip from the city and unlike anywhere you've ever been!
#11: Havana, Cuba
Recommended by Claudia of My Adventures Across The World
Havana is a perfect destination for solo female travelers, as despite being a fairly big city it is fairly safe, with no real violence issues. The kind of precautions women traveling alone need to apply when they walk around in Havana are just the same they need to use when at home: don't wear flashy jewelry and don't leave your belongings unattended.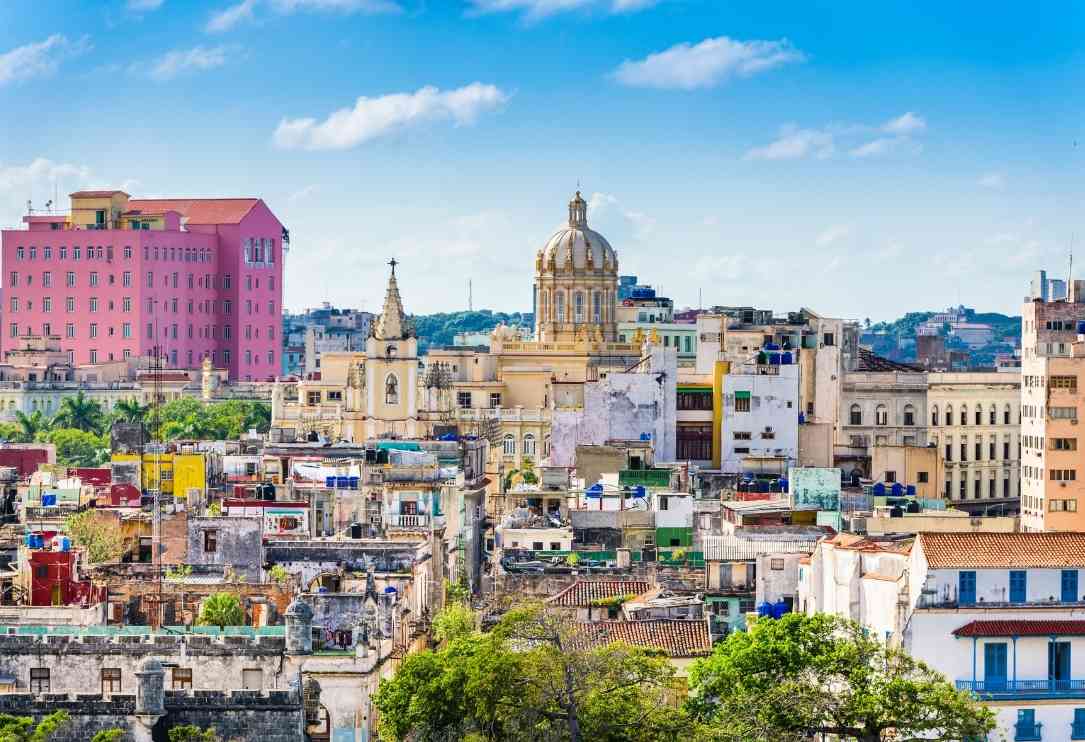 Other than that, the city is a pleasant place to walk around and whether you speak Spanish or not, you'll be able to find your way around and count on the help of locals for directions. The main annoyances female travelers have to deal with in Havana (and Cuba in general) are the machismo culture, by which men will inevitably comment on women passing by and try to attract their attention one way or another; and scams – which however are a reality for all travelers. In the latter case, beware of overly friendly locals sharing terribly sad stories. They are most likely trying to trick you into buying a drink in the most expensive bar in the city so that they can get a commission.
#12: Muscat, Oman
Recommended by Rahma of The Sane Adventurer
Not many female travelers consider visiting the Middle East alone courtesy of the stereotypical image of the region, which is built just because of a few not-female-friendly countries. However, the capital city of Muscat in Oman is one of the most hospitable and safe cities to be visited solo. The people of Muscat are very welcoming and kind towards solo female travelers.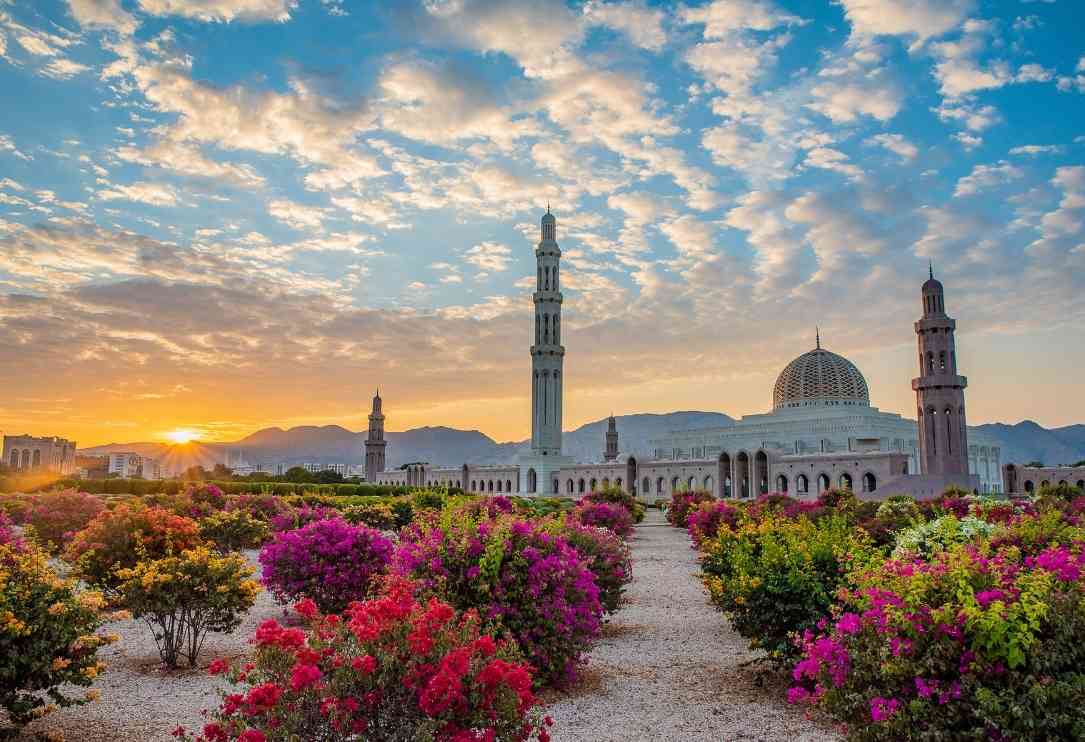 The women in Oman are highly respected irrespective of what they are wearing or if they're being accompanied by a man or not. It is more than safe to travel alone in Muscat and around the other big cities and popular tourist destinations within Oman. The crime rate in Muscat is nearly zero as the country bears severe punishments for the smallest of the crimes, which makes it very safe to travel for a solo female traveler.
Though Oman is an Islamic country, it has a modern approach towards women, however, it is recommended to wear clothes covering shoulders to knees in public places. The people of Muscat are used to seeing tourists and no one will stare back at a lady wearing short clothes, however, a modest dressing serves as a sign of respect towards the local culture of the city.
#13: Montreal, Quebec, Canada
Recommended by Lisa of Penguin and Pia
Canadian cities are generally pretty safe but I was surprised by how comfortable I felt in Montreal. It looks a little "rough" – but this doesn't mean it's unsafe. Montreal is a world-class city with tons of great culture, cuisine, and nightlife.
The people were friendly and there were loads of other young people in the city due to its multiple universities. Generally, French Canadian girls don't seem to take crap from anyone. It's this strong-headed mentality that allows women to feel confident and safe in the city, especially in the downtown core.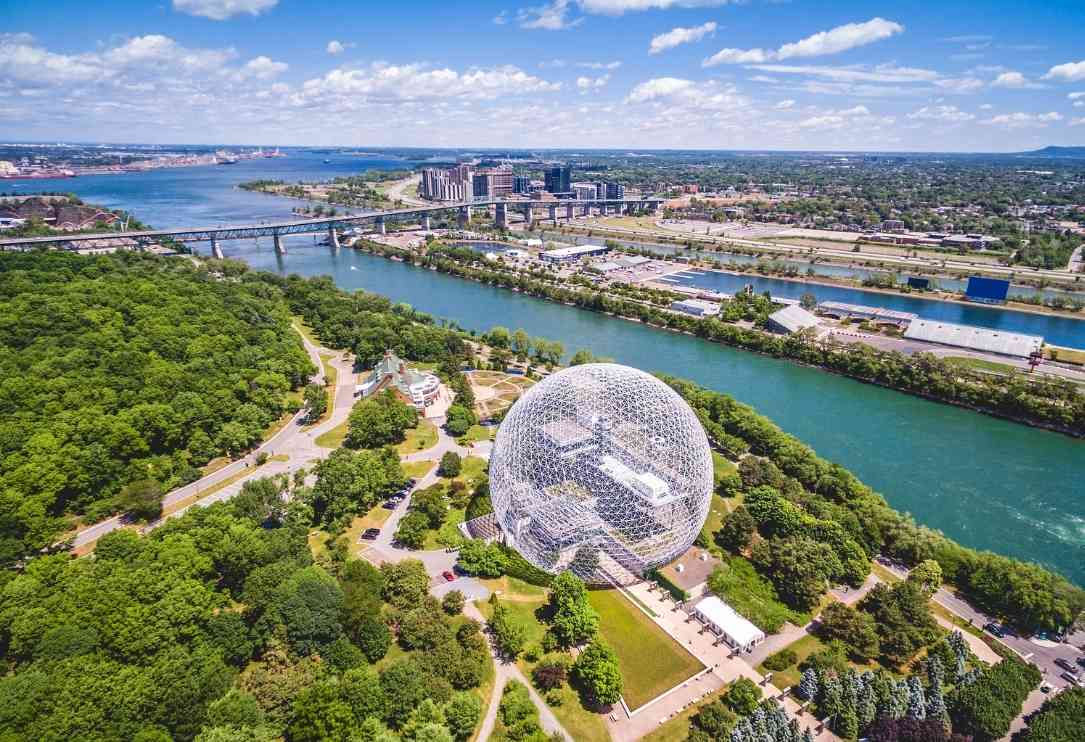 I visited a few of the touristy places and had no trouble at all. Montreal's historic old town is one of the most visited places in Canada. It was great exploring this area by the waterfront, and I even had my camera out the whole time. I did, however, leave my valuables at the Airbnb when I went out after dark. As with any big city, I also avoided walking down random side alleys.
If you want to climb Mont-Royal, there are plenty of wide walking trails and paths filled with joggers, dog walkers, and other tourists. So even though you're in a wooden area it's an enjoyable hike to the top!
#14: Jaipur, Rajasthan, India
Recommended by Divyakshi of Quirky Wanderer
Jaipur is one city in India that feels safe for any woman traveler. The people are friendly, warm, and hospitable. With history seeped into the city and the brush with royalty ensures that locals love treating their guests with the utmost respect and this is evident in the way they welcome visitors.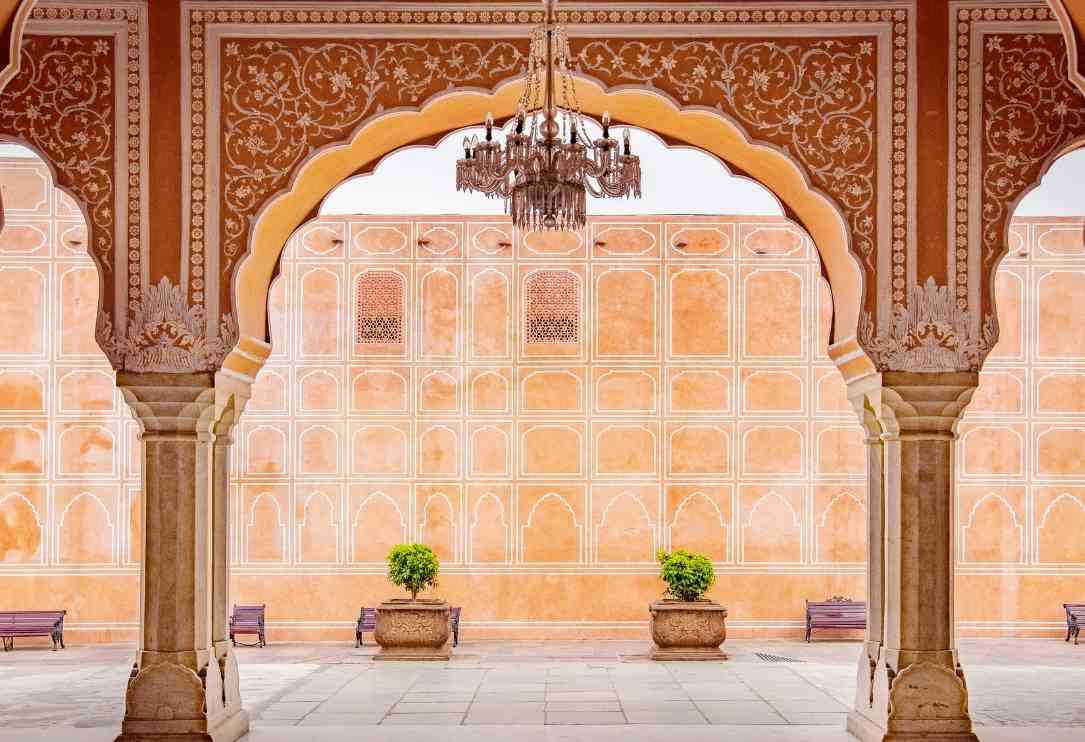 I have been visiting Jaipur since I was a kid and I have always felt the city is safe for women. Be it monuments or hotels or markets, the city is always abuzz with activity and is now increasingly headed to be a metropolitan city like other metros in India. My safety tips would include always join a group walking tour instead of a personal guide.
Crowded markets are the safest, especially during the day and if you wish to visit monuments alone, you can do so with ease by yourself in the day. Venturing out at night is safe but just to be sure, you can do it with a trusted local. Stay in a known hotel in the heart of the city and be sure that you will be taken care of!
➢ Click here to see all blog posts about India
#15: Prague, Czech Republic
Recommended by Shivani of The Wandering Core
Having heard of various mugging stories of Prague from my friends, I was nervous about safety yet determined to witness the magic of this beautiful city. On my 10-day long tour in Vienna, I made sure in advance that I take out at least 2 days for Prague.
Traveling solo means I have to prioritize security and taking a room in the town square was the first thing I did. The second was planning my trip on a weekend making sure that the place will be overflowing with tourists. With people in sight, it's easier to feel safe, no matter if they're strangers.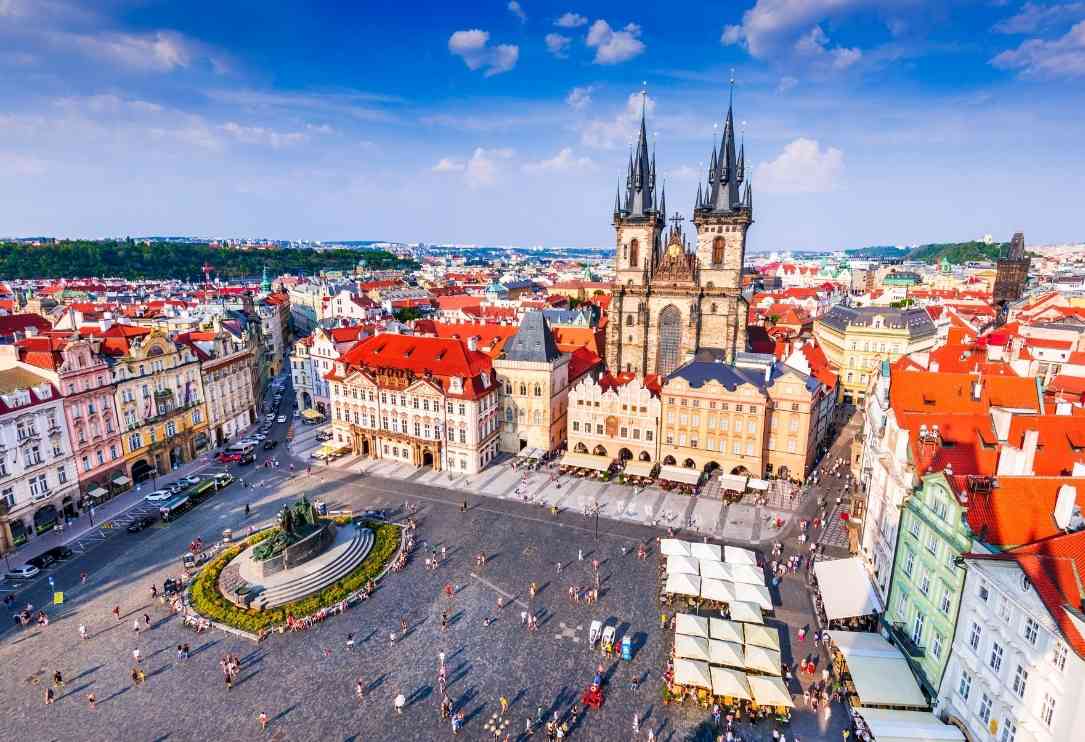 The city made me fall in love with it instantly because of its gorgeous architecture and the most humble people. I may be biased but the people of Prague are the most genuine ones out of any touristy city I have been to. There was always someone to point me in the right direction when I lost my way.
Even with the language barrier, I met a guy in a souvenir shop telling me how much he loved India upon realizing where I am from. The storekeepers were extremely generous with my constant questioning to know more about their culture. The city is not only pretty but also one of the safest and I highly recommend experiencing Prague either solo or with someone.
#16. Annecy, France
Recommended by Leyla of Women On The Road
Annecy, not far from the French-Swiss border, is far more popular than its size might indicate. On weekends, visitors from all over France and Switzerland make a beeline for its stunning lake, cobblestoned streets, and narrow canals, not to mention the delicious cheese dishes that have made their way down from the nearby Alps.
As in all tourist destinations in France, Annecy is a seasonal magnet for pickpockets. Best use an anti-theft bag and keep it close to you – that's what I do.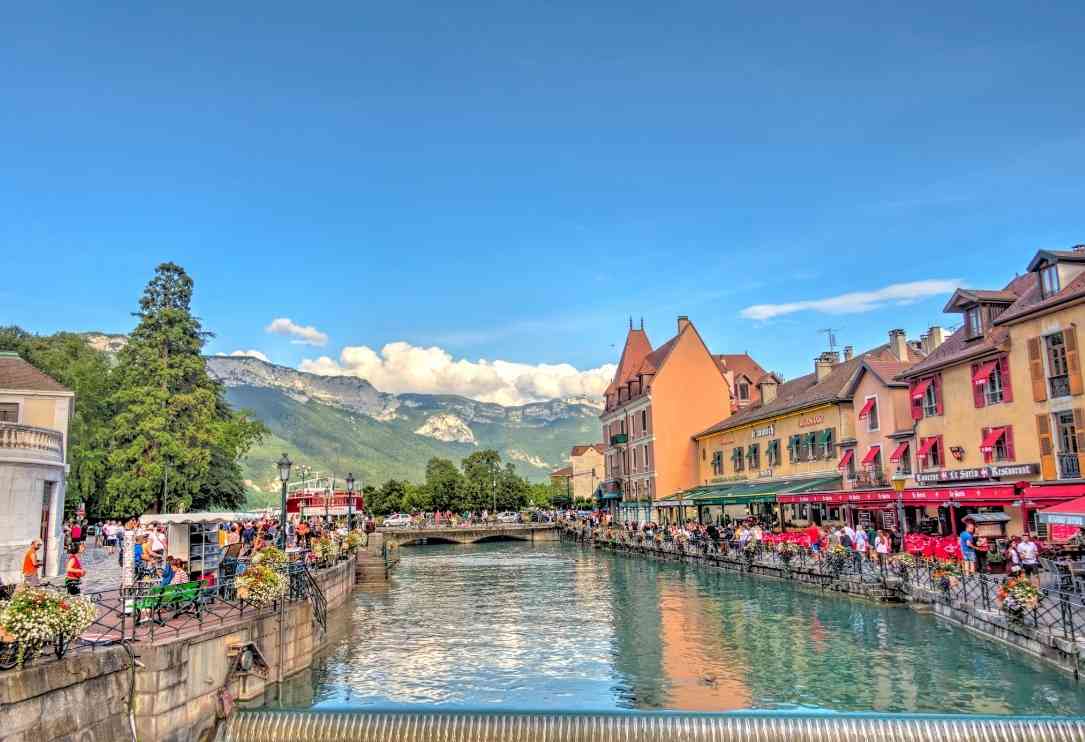 Otherwise, I've always felt perfectly safe. This is a daytime destination: things shut early and all the fun takes place when the sun is up. I love the city at Christmas, with a market that's growing yearly and excellent skiing barely 45 minutes drive away. In summer, take your bike and ride around the lake: most of the bike paths are now surfaced and the view is unimaginable. One of my favorite pastimes is to grab a baguette and some cheese and head up to the Col de la Forclaz to sit on the grass and watch the paragliders. And if you're there on a weekend, you'll find your cheese at the delightful food market that lines the arcades.
➢ Click here to see all blog posts about France
#17: Chiang Mai, Thailand
Recommended by Christine of The Travelling Pinoys
However, as a general rule of thumb, be aware of your surroundings when going out especially at night. I heard few cases of pickpocketing in Tapae Gate and Chiang Mai Night Market so I kept my valuables stashed safely. There are also cases of tuktuk and taxi drivers charging foreigners exuberant prices so I made sure to check the current prices with locals or other travellers.
If there's one thing you need to be worried about in Chiang Mai is the quality of air. So if you have lung problems or sensitive to smoke, avoid going during summer when local farmers burn the fields to prepare their land for the following year. It gets worse from February to April that I had to leave Chiang Mai earlier than planned to avoid the burning season and the health issues it might bring.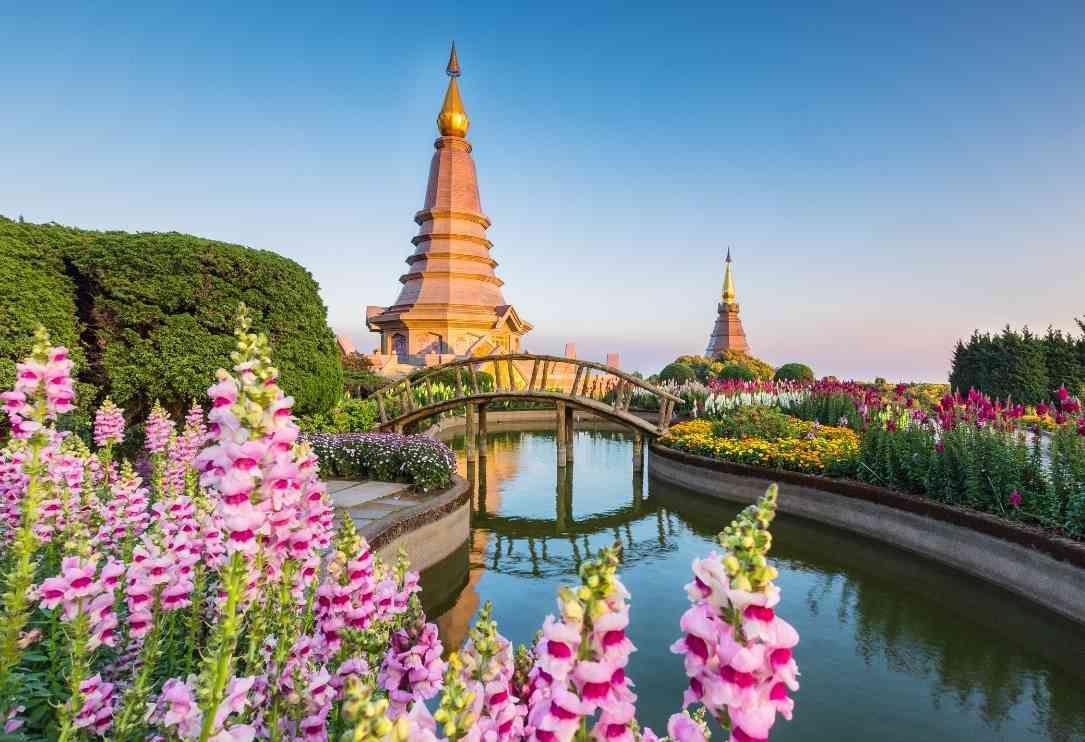 The city of Chiang Mai in Thailand is a digital nomad haven. Aside from the low cost of living, fast internet and amazing food, it is also considered one of the safest places for solo female travelers.
I stayed in Chiang Mai for more than 3 months and I've never felt unsafe even once. Chiang Mai is also more laid back compare to other main tourist destinations in Thailand such as Bangkok and Phuket. And although there are issues with aggressive touts and hustlers, it is nothing compared to other cities.
➢ Click here to see all blog posts about Taiwan
#18: Vilnius, Lithuania
Recommended by Mary Charie of A Mary Road
When I arrived in Vilnius, Lithuania, I didn't know much about the city and its safety level. I felt very safe in Vilnius, I walked by myself in the non-touristy area, walked alone at night, and even hang out with a bunch of strangers. There were no catcalling, unwanted stares, and unneeded attention regardless of what you are wearing. Everyone was just minding their own business giving a polite smile here and there.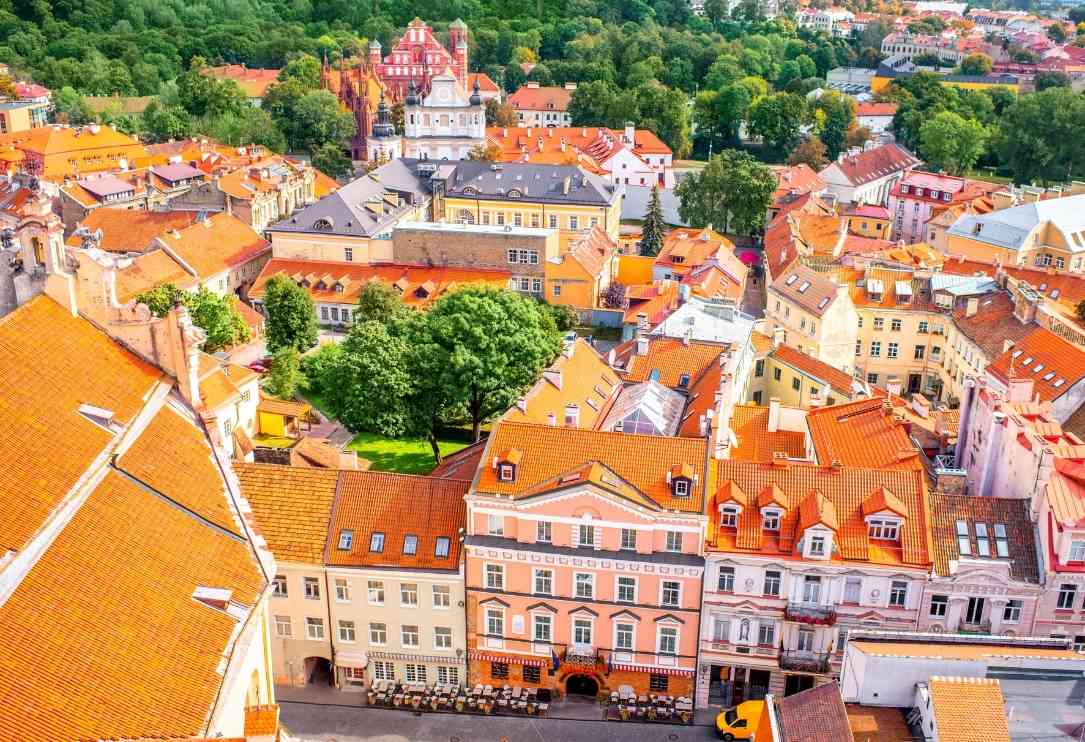 The locals even give you tips and help you with the things to do in Vilnius during your visit. But of course, I still practice some precautions like letting my friends know where I'm going, who I'm with, and keeping them updated on my whereabouts. I spent three months living and exploring the city and I never had any situations where I felt unsafe.
Even the drivers would stop on pedestrians even there was no stoplight and let everyone pass by, they won't make you fear for your life just by crossing the road. I was very surprised by how friendly and respectful the locals are and it's surely one of my favorite cities in the world that I'm confident it's safe for women travelers to visit.
#19: Rome, Italy
Recommended by Kate of Our Escape Clause
With its impressive ancient monuments, amazing museums, and absolutely incredible food, Rome is the perfect place for a solo trip–there's literally so much to do in Rome that it is impossible to be bored, and no travel companion has ever been necessary for appreciating, say, the beauty of the Trevi Fountain or history of the Colosseum.
While you will need to watch out for pickpocketing in crowded areas, violent crime–especially against tourists–is very rare in Rome. I have visited Rome several times and always felt perfectly safe in the city: this is a city that is very, very used to tourists and is well-equipped for handling them.
Standard safety practices (watching your drinks and belongings carefully, not wandering through unknown areas at night, staying in well-reviewed accommodation in a great location, etc) have always been enough to keep me feeling perfectly comfortable moving around the city, solo or otherwise.
➢ Click here to see all blog posts about Italy
#20: Tokyo, Japan
Recommended by Mikkel of Sometimes Home
Japan is such a safe country! The people are so nice and even the cleanliness of the streets and air quality conveys a silent, positive message about how much the country cares for its inhabitants and visitors. Tokyo, in particular, is an incredibly popular tourist destination. This huge city and the capital of Japan is packed with people yet somehow feels free of crime and completely safe. (Don't confuse its high population with lack of safety!)
I've explored the city's many neighborhoods on more than one trip as a solo female. I never felt unsafe or at risk for pick-pocketing, kidnapping (crazy I even have to mention it but it's a concern in other countries!), or the like. Many Japanese people don't speak any English, however, they're some of the friendliest people you'll ever meet.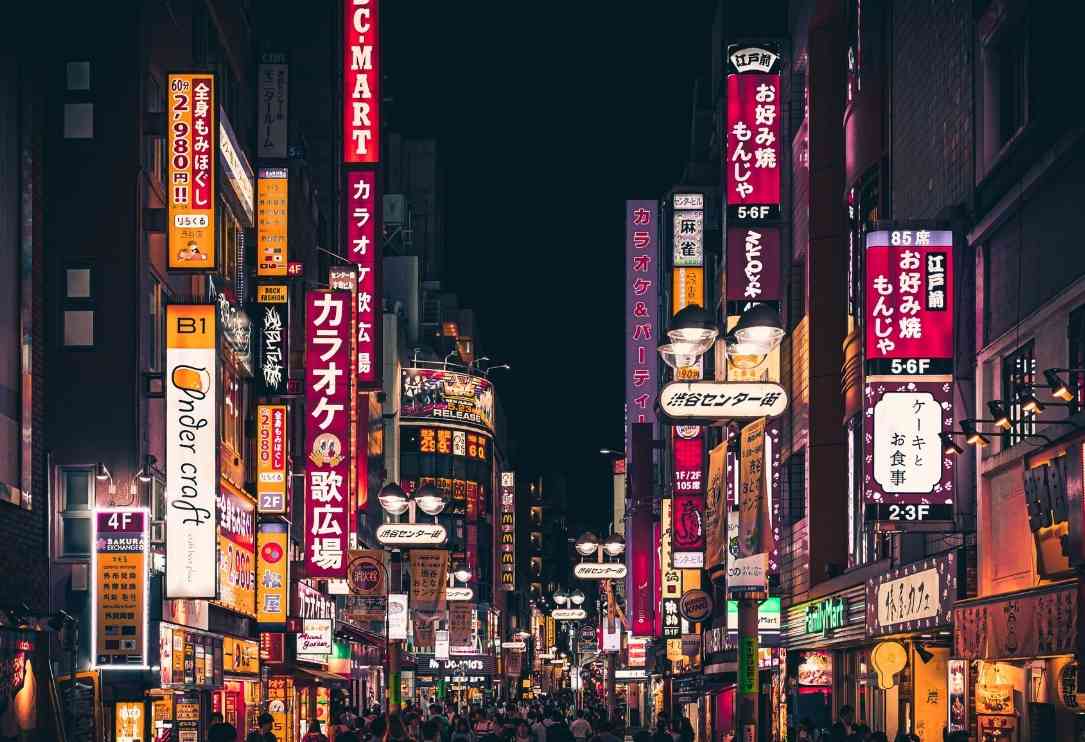 And if you need assistance body language helps you communicate with residents. I recall a time I had to find the train station and asked a sweet old man. He couldn't speak English but proceeded to walk me the eight-minute walk to the train!
As usual, I was sure to keep my backpack closed and camera close to my body at all times (that's the native New Yorker in me) however I truly think it wouldn't have mattered. It's the kind of city where if your bag's open it's more likely someone would stop to tell you to close it rather than steal anything from you.
➢ Click here to see all blog posts about Japan
#21: Berlin, Germany
Recommended by Carly of Fearless Female Travels
Without fail, every time I visit Berlin, Germany I find myself walking back to my hotel, alone, at 4:00 or 5:00 am (yes, I'm an early bird by Berlin nightlife standards!). In many cities, this would be unthinkable for a woman traveling alone. But I have always felt exceptionally safe in Berlin, whether I'm caught up in the morning crowds congregating in front of the Brandenburg Gate or walking home in the dark after an epic night of dancing to the city's famous techno music.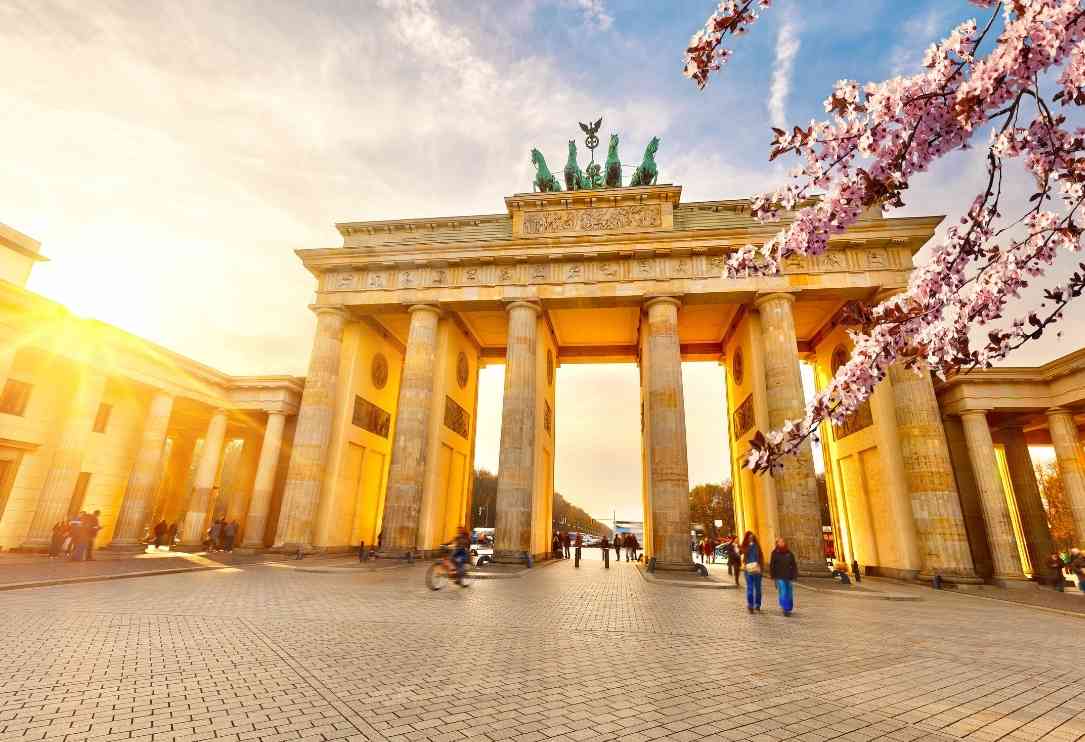 I think Berlin is so safe because the city doesn't operate on a typical day and night cycle. Many parts of the city feel just as lively at 3:00 am as they do at 3:00 pm, and it's normal for people of all ages, genders, and backgrounds to be out and about at all hours. On weekends, when public transit operates all night, you can even explore the furthest corners of the city without having to worry about how you'll get back to the center.
#22: Melbourne, Australia
Recommended by Nina of Where In The World Is Nina
I think I fell in love the moment I got to Melbourne. The moment I set my eyes on the Victorian architecture mixed and matched with modern skyscrapers, picturesque churches, swanky to hole-in-the-wall bars, and the infectious vibes I felt throughout… Yep. I was in love! Melbourne is just easy.
It's easy to love, it's easy to get around, it's easy to find what you want, it's just plain easy. This ease made me feel at ease during my six months living here. While I wasn't here alone, I had my boyfriend, we were here to work on our Working Holiday Visa so we literally just lived together, we were so busy doing our own thing because we never had the same schedule.
I was lucky enough to find an apartment in my ideal neighborhood, the hipster and cool area of Fitzroy and Carlton (I was right on the line). My job was in the city, just a few trams stops over. I never felt unsafe at any point during my time here. Even when I had to catch the tram at night back home, and then walk the 10 minutes to my apartment.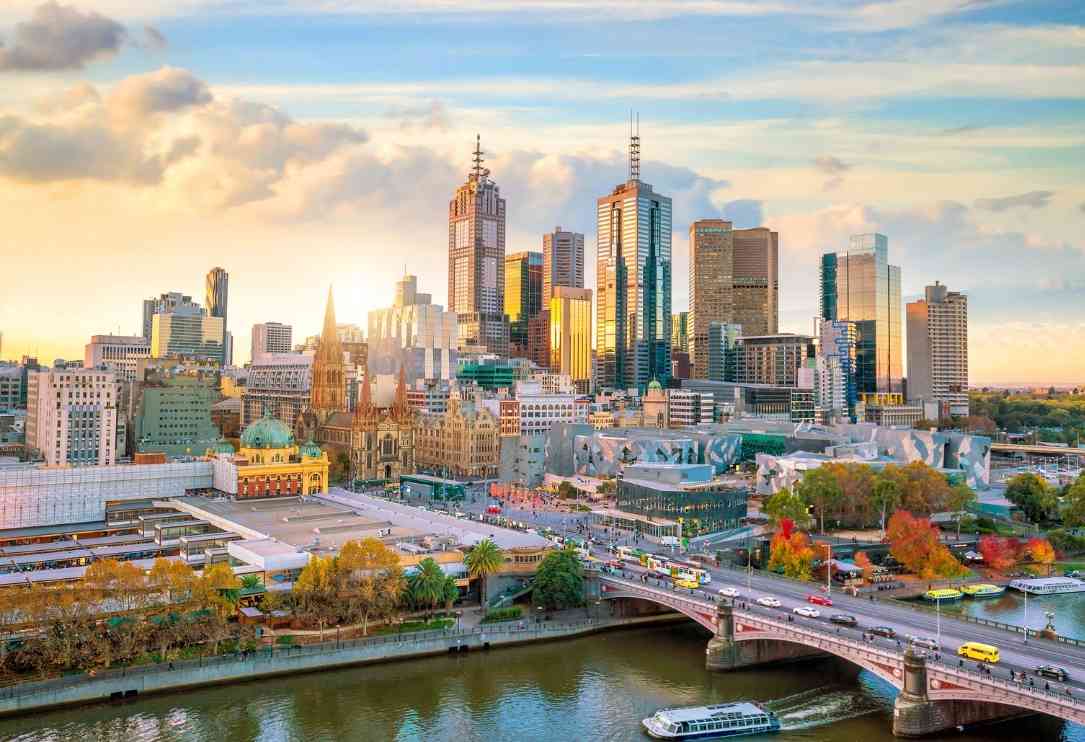 I, of course, used all the tactics I use everywhere (looking over my shoulder, wearing a cross body bag, walking fast, etc…) but I never ran into trouble nor did I feel unsafe. With all this said, we are in a big city and Melbourne has its fair share of unsavory individuals whether they were crazy, drug users, or simply up to no good.
I steered clear, moved my seat on the tram, crossed the street to avoid a sketchy-looking gathering… Again, these are things I've found myself doing in other cities in the world as well. I would visit and live in Melbourne again, happily! I can't recommend Melbourne enough for solo female travelers exploring Australia.
➢ Click here to see all blog posts about Australia
#23: Seoul, South Korea
Recommended by Marie of Be Marie Korea
As any female solo traveler, South Korea and Seoul are probably the safest destinations one can imagine. I have lived in Seoul for 2 years now and have never felt unsafe. South Korea has a very low crime rate, especially for street crimes like pick-pocketing, scamming, rape, etc.
On top of that, you'll find police officers, security cameras on every single corner of the street and in all subway stations. Subway stations even have their own 'save zones' where there is extra camera security. It is also a very easy country to travel in, even without speaking the local language.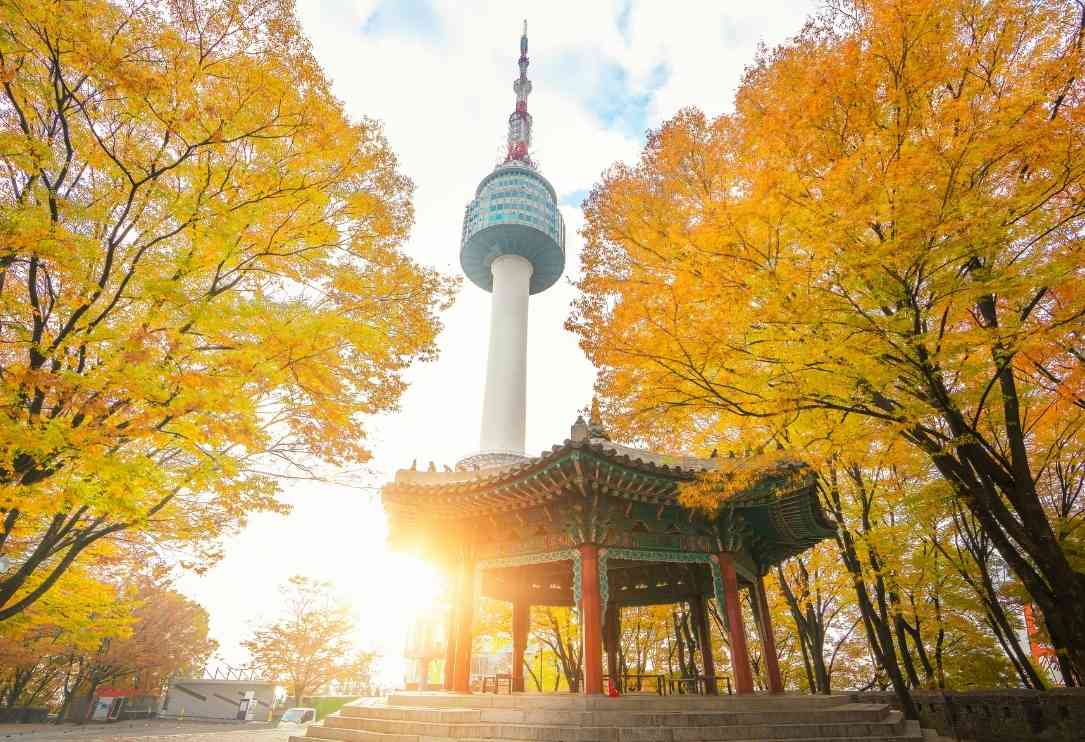 Most signs, transportation announcements, and maps are in four languages, so navigation is very easy. The only thing to watch out for at night time is the taxi drivers that are known for overcharging foreigners. Make sure they use their meter and if they refuse, take a picture of their ID card on the dashboard and report them.
In case any problems arise the police have special foreigner interpretation services and a website with all the information regarding their services. The emergency tourist police number is 112 and any other problems or issues can be discussed with the foreigner information center at 1330.
#24: Banff/Canmore, Canada
Recommended by Natasha of A World Pursuit
One of my favorite areas to travel as a solo female traveler and with my boyfriend is Canada. Specifically, Banff National Park and town and the town of Canmore. I actually loved traveling there so much that I decided to move there!
Canada is rated as one of the safest destinations in the world. So it's no wonder that ones of the most beautiful areas of Alberta is a safe haven too. Canada is known for having friendly locals, safe neighborhoods, and gun control especially compared to its neighbors down south. It's possible to go for a hike in the wilderness, go to town, or walk down a neighborhood street without a single person bothering you or catcalling.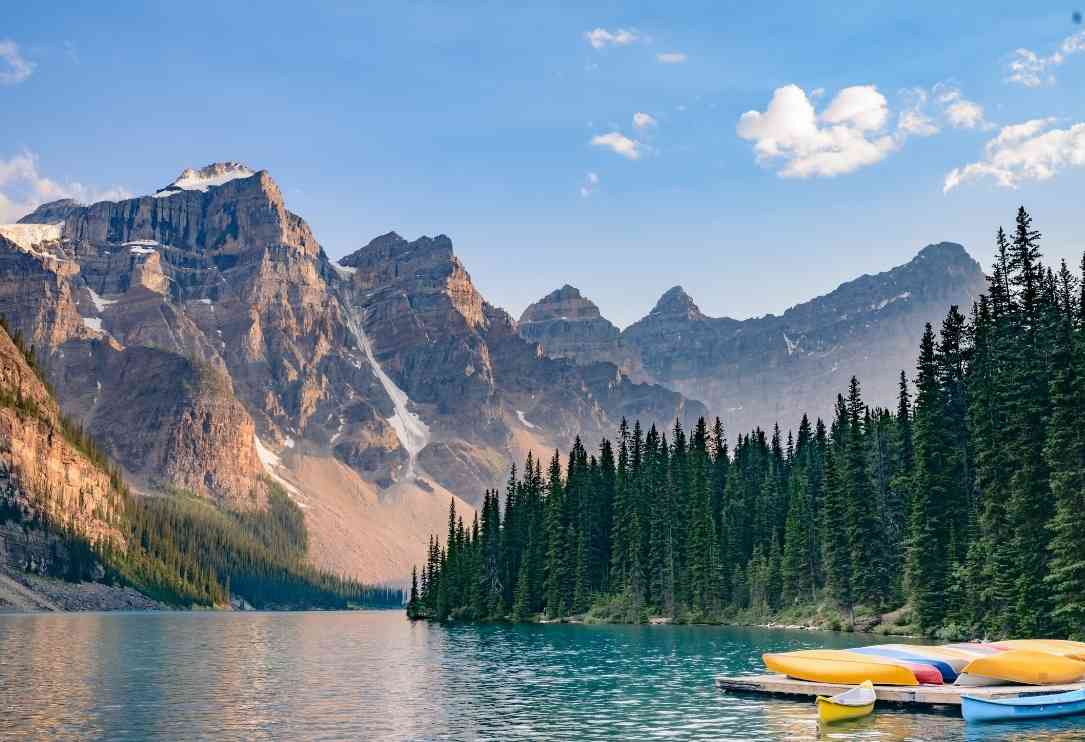 You can roam around town at night safely and securely. The only threat in this area is mother nature, so be prepared when you go for hikes or into the backcountry. For fun things to do alone or with your girlfriends consider hiking around Lake Moraine and renting a canoe for the day. Go skiing in the winter, or drive through Banff National Park and admire the scenery.
#25: Yangon, Myanmar
Recommended by Nam Cheah of Laugh Travel Eat
When I arrived at Yangon, I was admittedly a little wary of a country that's still relatively new to tourists. Many people had warned me to hide my valuables, to stay in after dark, to dress modestly, but Yangon was by far one of the safest cities I've been to in Southeast Asia.
A young girl had helped me get on the right train without a hidden agenda. I walked across half the city center at night with a camera dangling without any harassment. A friend dropped money when we were eating at a street-side and a beggar picked it up and returned it.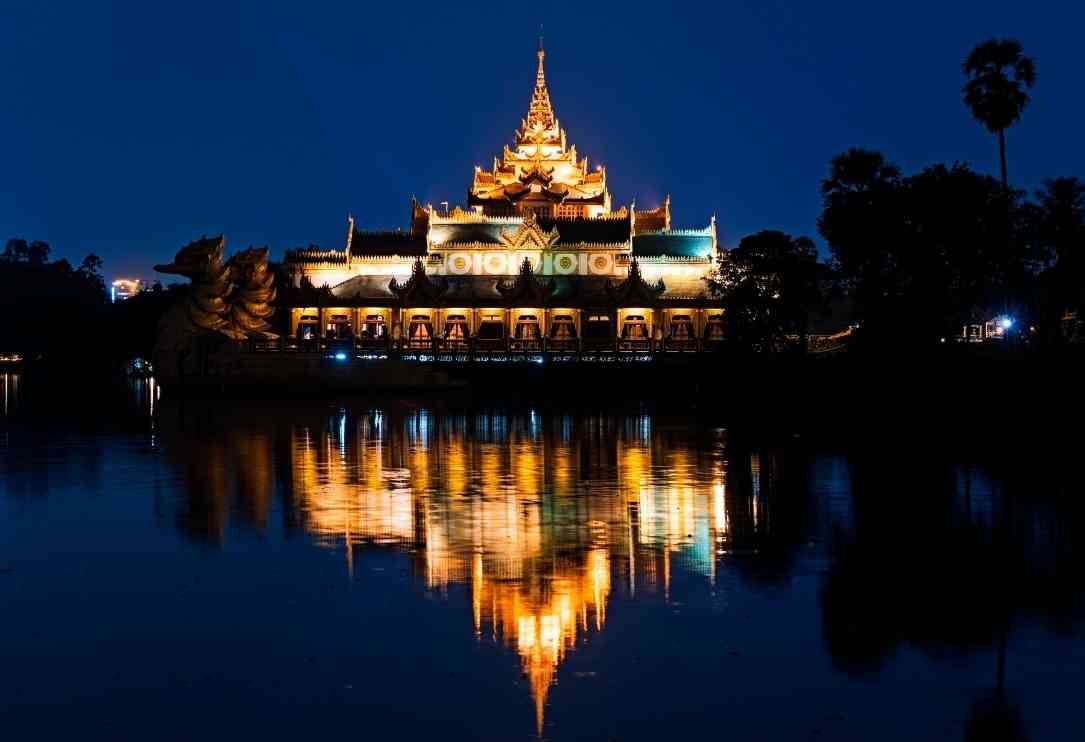 A kind man tried to steer me to the riverside during a smelting afternoon. In fact, I didn't even encounter any scams around the city, except for being approached by tour guides in their beautiful pagodas. Even then, it's easy to turn down their service without any hassles.
I got around easily with Grab, which lists prices clearly. I even got on the wrong taxi heading to the airport, and by knowing the price, I was able to be assertive and got the driver to take me there at the Grab charge.
#26: Sarajevo, Bosnia and Herzegovina
Recommended by Anya Kay of Road is Calling
When you look through some pictures of Sarajevo or learn about the relatively recent siege of this city, you may assume that it is not a safe destination. This is how I felt before traveling there just last month. In reality, though, I got surprised by the extremely caring locals, a safe environment, and the number of wonderful things to see in Sarajevo.
Yes, until this day the capital of Bosnia still has ugly-looking buildings and houses with bullet hole remains that remind me about the war. Some neighborhoods look depressing and may create an impression as if it is not safe there. However, in reality, their looks are not related to safety at all.
The streets are always well-lit, the city has a good infrastructure and incredibly warm and friendly people. To be honest, for me personally, Sarajevo as an entire country of Bosnia has the nicest people in Europe who love having international visitors as their guests. The bigger ethnic group is Bosniaks who are Muslims, so you do get a different feel and see more modestly dressed people than in the rest of Europe, even than in nearby Serbia, Croatia, or Montenegro.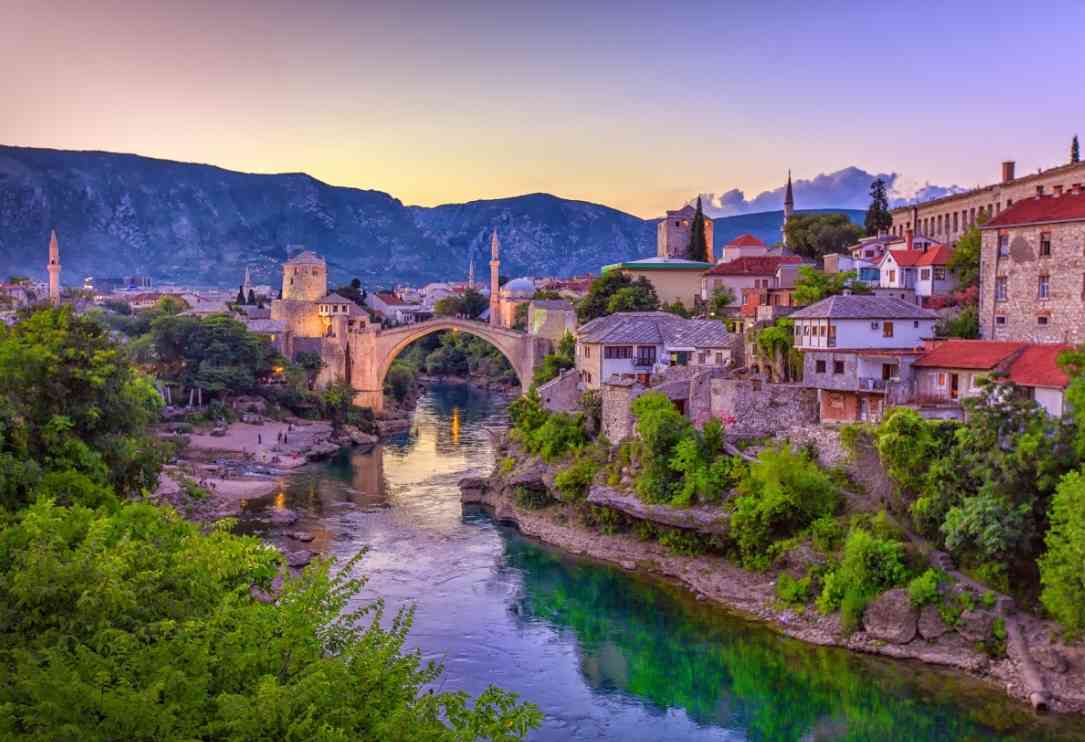 Old Town and city center is always full of people, a lot of restaurants and cafes stay open past twelve and public transport runs until late hours. When I lived in Sarajevo, my apartment was located a bit outside the city center. During many nights I could walk from downtown to my house not worrying about anything. On many occasions, passersby would stop by and ask if I needed directions or any help getting around. I guess they saw how lost I looked.
During my entire time in Sarajevo, I felt that this city was an incredibly safe destination, especially for solo female travelers. If you are not sure either it is a great vacation or getaway spot, I'll encourage you to visit. You will be also surprised to find out how safe, beautiful, and intriguing this less-known city is.
#27: Amsterdam, The Netherlands
Recommended by Manon of Visiting The Dutch Countryside
When people think of The Netherlands and Amsterdam the first thing that comes to mind is either drugs or prostitutes. This image of The Netherlands couldn't be further from the truth. Because while weed is tolerated (not legal) and prostitution is legal, that isn't all there is to see and do.
Amsterdam is a beautiful city and one that is actually very safe for women to travel to. Almost everyone speaks English, so if you're lost it's easy to ask for help. Besides that, the people are very friendly, and the atmosphere of the city is very relaxing.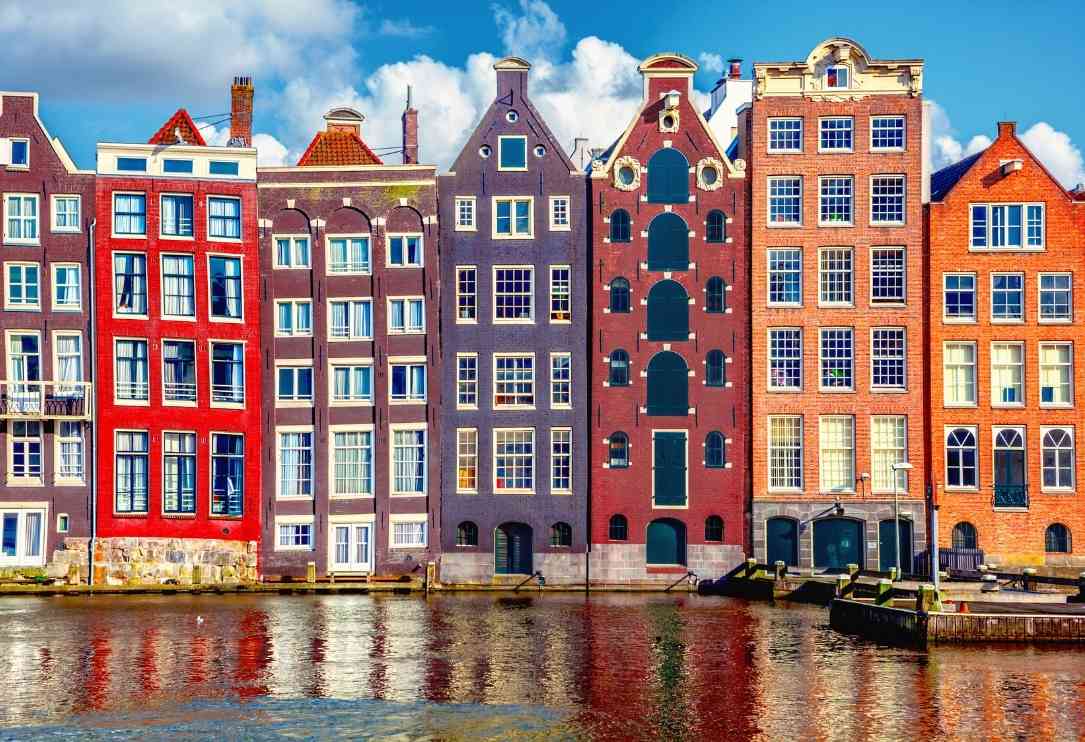 There are a few areas of Amsterdam that I don't always feel comfortable in. But that isn't because of the drugs or prostitutes, it's because of drunk tourists. In the red-light district, you will see quite some police officers who are there to prevent situations. A few tips for when you're visiting Amsterdam.
Buy drugs only in a coffee shop and be aware of your surroundings when you walk through the small streets of the red-light district in the evening. The last thing you have to be aware of is the bicycles. Bicycles rule Amsterdam, so you should always look both ways before you're crossing any path or road. Safe travels!
#28: Barcelona, Spain
Recommended by Inma of A World To Travel
I've had my share of Barcelona. All in all, I've been there over ten times since I was in my teens. Twenty years have passed yet not much has changed in terms of safety. True, there's been a terror attack in Barcelona recently, but to be fair, it is getting more and more difficult to find a major European city that hasn't been affected by terrorism lately.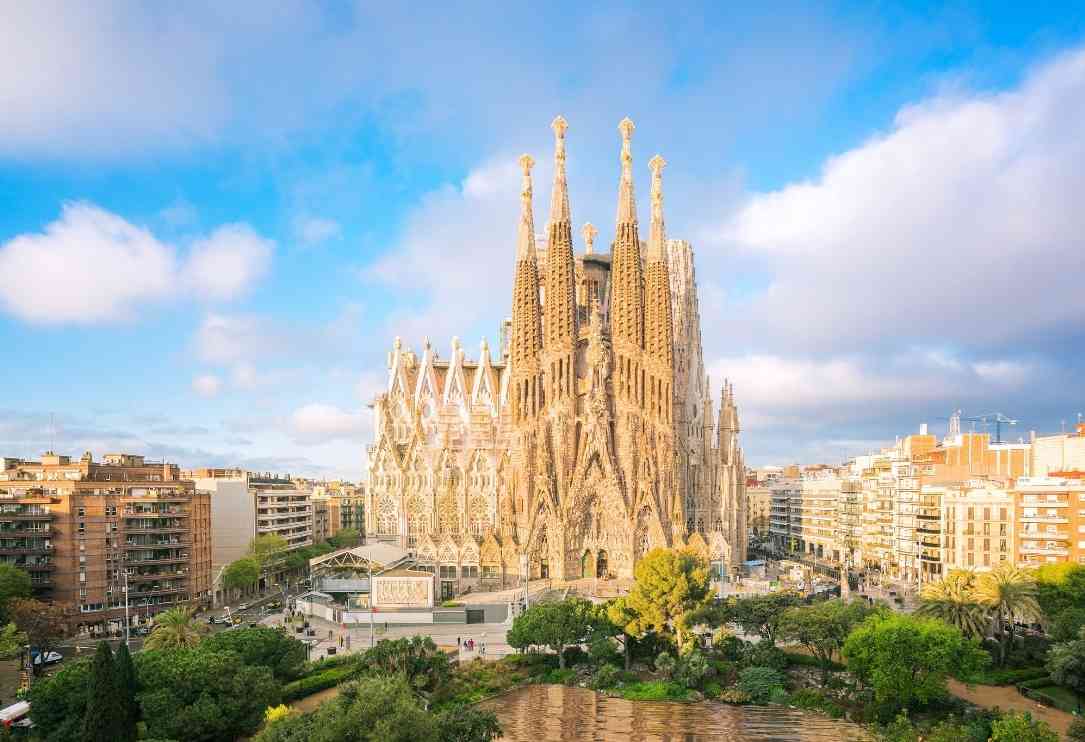 If this lively Southern European coastal city is on your solo female travel plans, here're are a few tips to make you feel confident and safer there:
Seize the day and stick to busy neighborhoods after dark.
Do not get drunk or high alone. Party is tempting in Barcelona yet getting wasted as a solo female traveler was never a good idea.
Mind your belongings while wandering around crowded areas. Pickpockets can be found everywhere, especially in the subway at peak times.
Finally, if you want to adventure somewhere outside the main touristy areas, consider joining a group tour.
I'm sure you will have a blast in Barcelona and feel 100% safe at all times. Enjoy!
➢ Click here to see all blog posts about Spain
#29: Zurich, Switzerland
Switzerland, in general, is a very safe country – as a female solo traveler, I truly appreciate aspects like a low crime rate. Zurich, the unofficial capital of Switzerland, is probably one of the safest major cities in Europe.
Though I am not a person who stays out late (at least often), I love the fact that I can do out and enjoy discovering the city at daytime and – though it rarely happens – also at night time.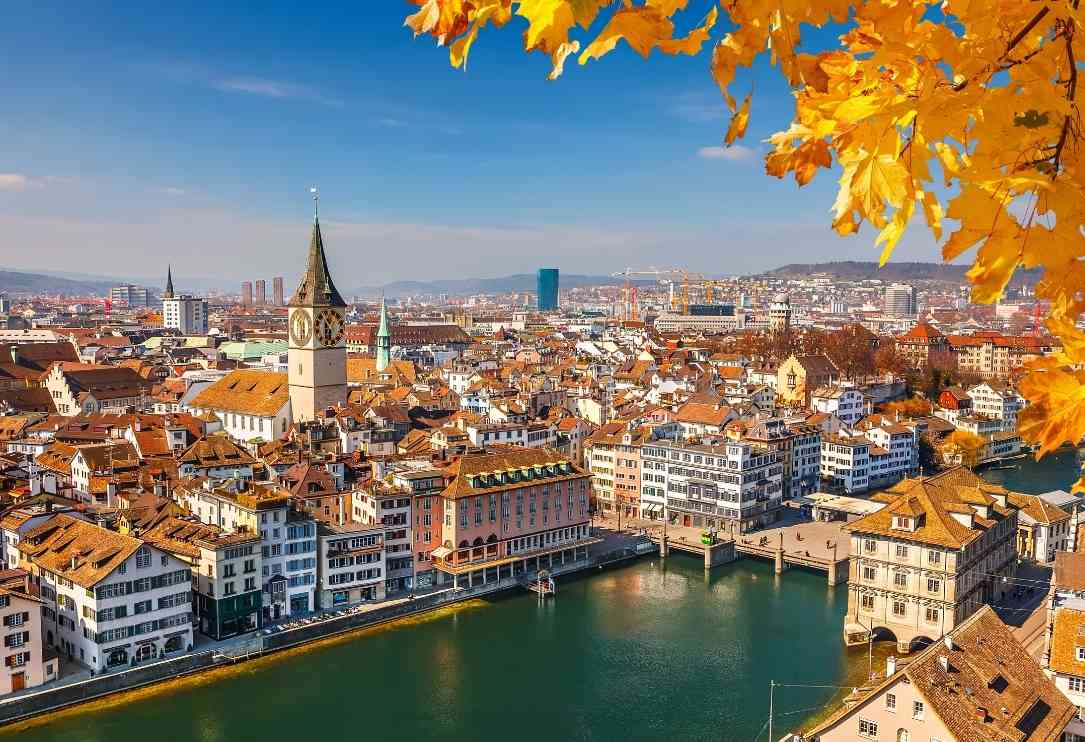 If you stay in the city center and around Lake Zurich (which is actually my top tip) you can enjoy an evening at Lake Zurich and listen to the musicians. before heading back to the hotel.
Of course, I recommend always exercise common sense – don't leave your valuables unattended and, even if it is Switzerland, avoid small side streets very late at night if you are by yourself. But as a woman you – at least I can talk for myself – I didn't have to deal with catcalls, extreme starring, or anything else that sometimes make me uncomfortable as a solo female traveler.
But there is no extra precaution you need to take – no need to hold your bag extremely close to your body and worrying about it.
#30: San Francisco, California, USA
Recommended by Jess of Longest Bus Rides
In all my years visiting San Francisco, the worst that's happened to me is a woman in a wheelchair screaming that I was a w*ore. This was during the 10 minutes of my entire self-guided donut tour that I was alone on a deserted street. Of course, I gave her an extra-wide berth while walking past.
Like any metropole in the world, San Francisco has many districts, some of which are safer than others, but none of which I would recommend walking alone late at night on deserted streets. Certain neighborhoods in San Francisco are worth avoiding at certain times. For example, the Financial District is desolate on weekends while office workers are enjoying their days off.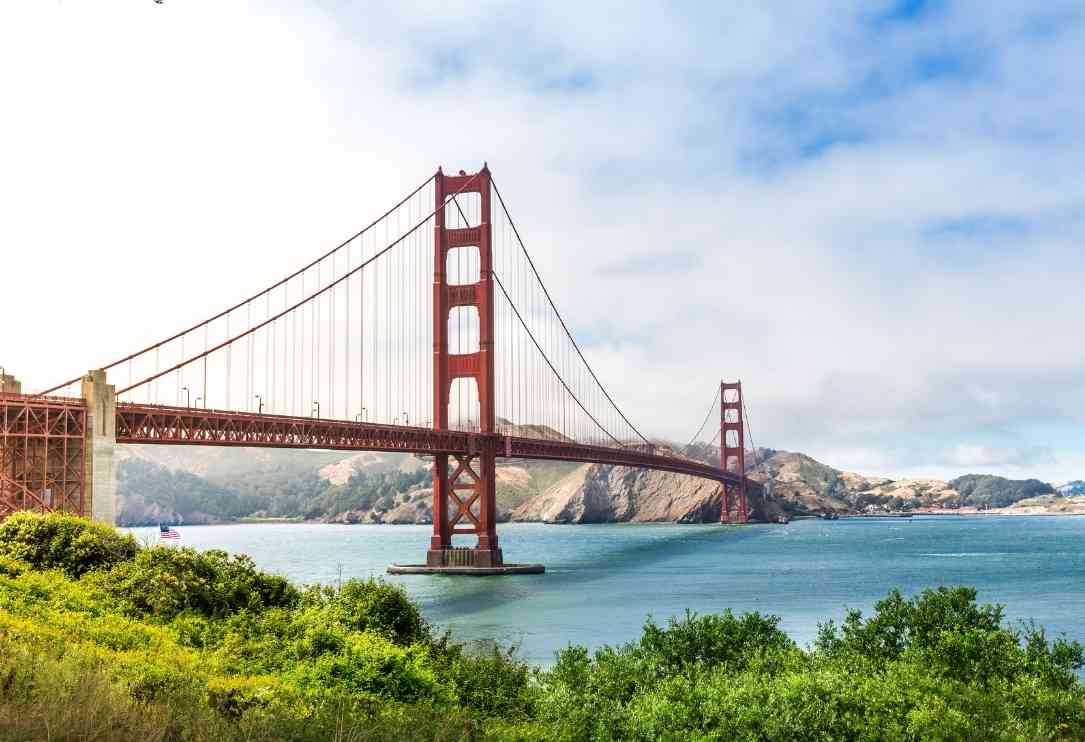 And, the Tenderloin is a place I would not recommend anyone walk alone after dark. It feels uncomfortable on certain blocks where many drug users are high and my vision is less good than during daylight hours, although I've only ever been wished a good evening.
I've never been pickpocketed, mugged, or physically harmed although any danger is possible. I keep aware of my surroundings at all times, meaning I don't wear headphones or stare at my phone. Also, I avoid crowds where pickpockets might find tourists or local people unaware of exactly who is walking directly next to them.
#31: Minsk, Belarus
Recommended by Iris of Mind of a Hitchhiker
I spent one month hitchhiking in Belarus in summer 2018 and – as a white woman who could pass as a Belarusian – I never once felt unsafe. Especially for the capital city Minsk I expected the occasional feeling of dodginess, but it just never occurred. The reason is probably that women are as much present in public as men; women are everywhere doing whatever they please, with and without children.
Everyone seemed super at ease. The times I walked alone, I never got stared at or catcalled. Also, nobody ever fulfilled the stereotype of a 'drunk person being a turd'. Speaking of turds, the city is also very clean.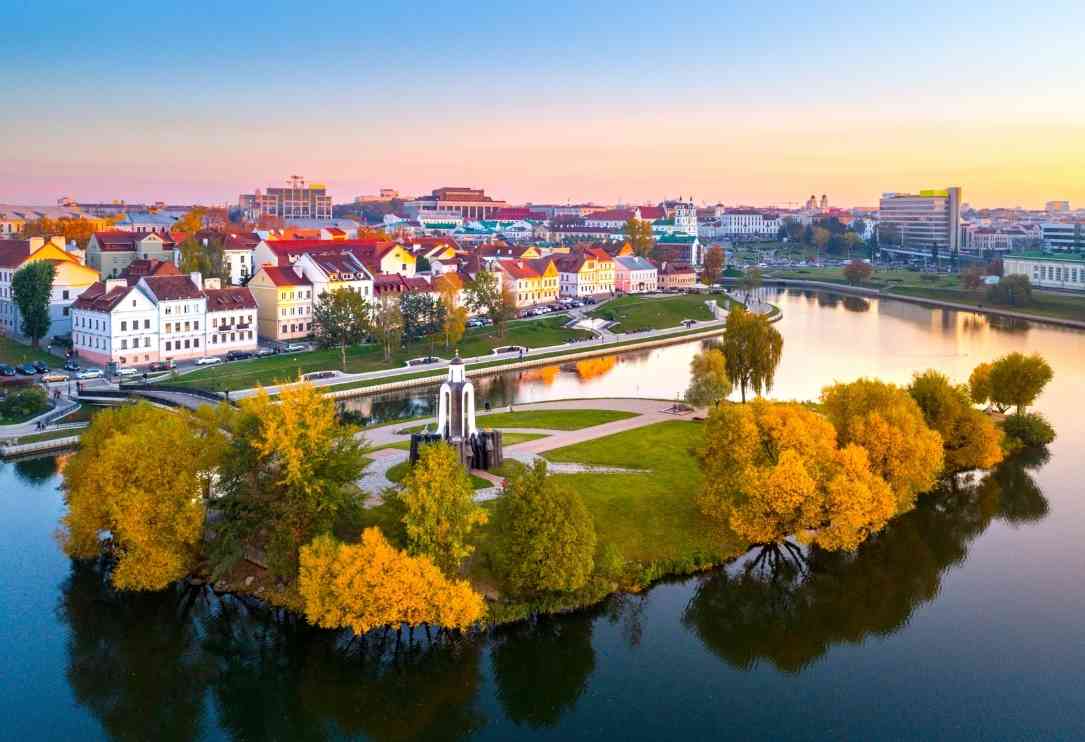 I took the city bus, the metro, and walked in the darkness after a night out. The only trouble I can think of is the occasional miscommunication due to my underwhelming Russian language skills. The default mode of people just seems to not bother one another… and the two times people did approach me in public, they asked me for directions.
I celebrated my birthday in Minsk and it was absolutely amazing. Initially, I thought my visit to Belarus would be a one-time happening, but I'm absolutely enthralled by the place.
#32: Dubai, UAE
Recommended by Parampara of Awara Diaries
Dubai is the most happening of the seven Emirates in the UAE. It's frequented by tourists from all over the world and has much to offer for shoppers, amusement park enthusiasts, and other cool activities for explorers. It is Dubai's speed and innovation that always leave me awestruck. With an efficient infrastructure, transportation, and connectivity, Dubai has always felt as safe as home.
While Dubai is modern and does not pose any restrictions in terms of lifestyle, fashion or culture it is always advisable to follow basic safety rules and be respectful of the Islamic culture and the King.
No matter where you go in Dubai, nothing says welcome and have fun like the absence of uncomfortable and lusty stares!
☕ Do you like what you're reading? Does it help? I take a lot of time creating valuable and meaningful content. If you like to support my content creation and my blog, consider donating to my coffee fund. Thank you in advance!
Trisha is one of those people who left their comfortable life to travel the world and learn about life. Her style is to stay in one place she likes for 3 months (or more) to know what it feels like to eat, cook, speak, and sleep in another culture that isn't hers. She'd like to believe she's not traditionally traveling but she just chooses to be somewhere else all the time. In no particular order, her favorite cities in the world are Barcelona, Buenos Aires, Hong Kong, Mexico City, and Tel Aviv.