Uber is not allowed in Puerto Vallarta airport so you'll end up paying a lot of money for an authorized taxi service. In this post, I will share with you 6 ways to get to Sayulita from Puerto Vallarta Airport for a lower price.
📮 Hi Trisha! After reading your posts about Sayulita, I finally decided to come to spend my winter there this year! I was battling between Puerto Escondido and Sayulita but based on your stories, Sayulita won my heart! I am currently planning my travels. Do you still have a local taxi driver that can take me to Sayulita from Puerto Vallarta airport? I'd love to support locals so let me know how I can avail. Thanks again and I hope to meet you!

Cherry Ann, United States
Hola, Cherry Ann!
Glad you decided to go to Sayulita! Yes, I still have that local taxi driver and I will definitely connect you with him. I don't live in Sayulita anymore, but I spent 2 years there.
I've written a lot of super local Sayulita travel guides so if you need anything during your stay, just let me know!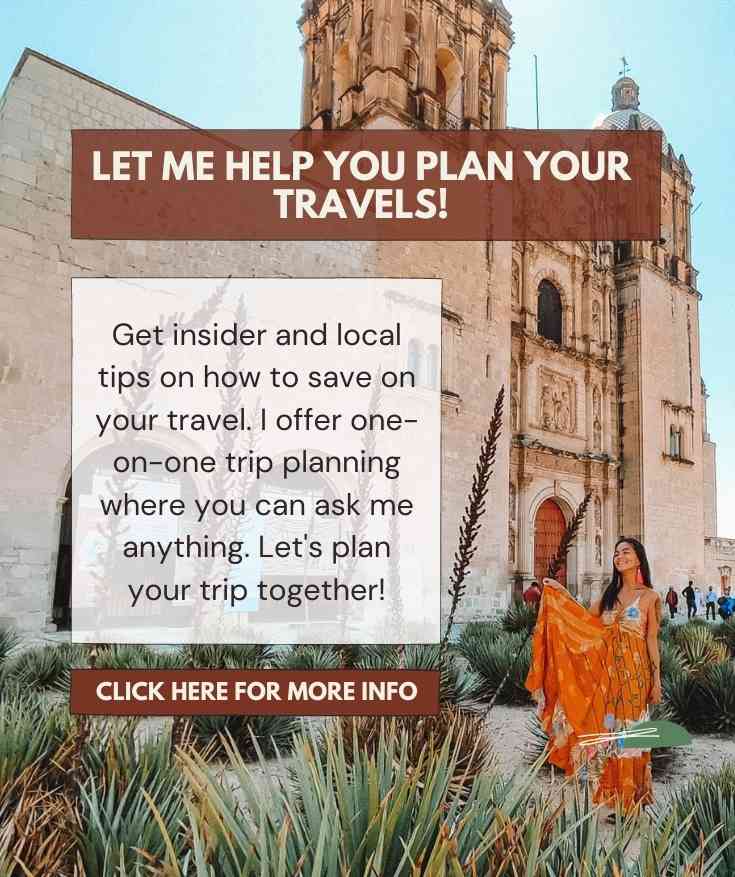 I hope you have a wonderful stay and please, don't hesitate to contact me if there's anything I can do for you.
All my friends still live there so if you're traveling by yourself to Sayulita, I'd love to introduce you to them! Good luck!
Xx,
Trisha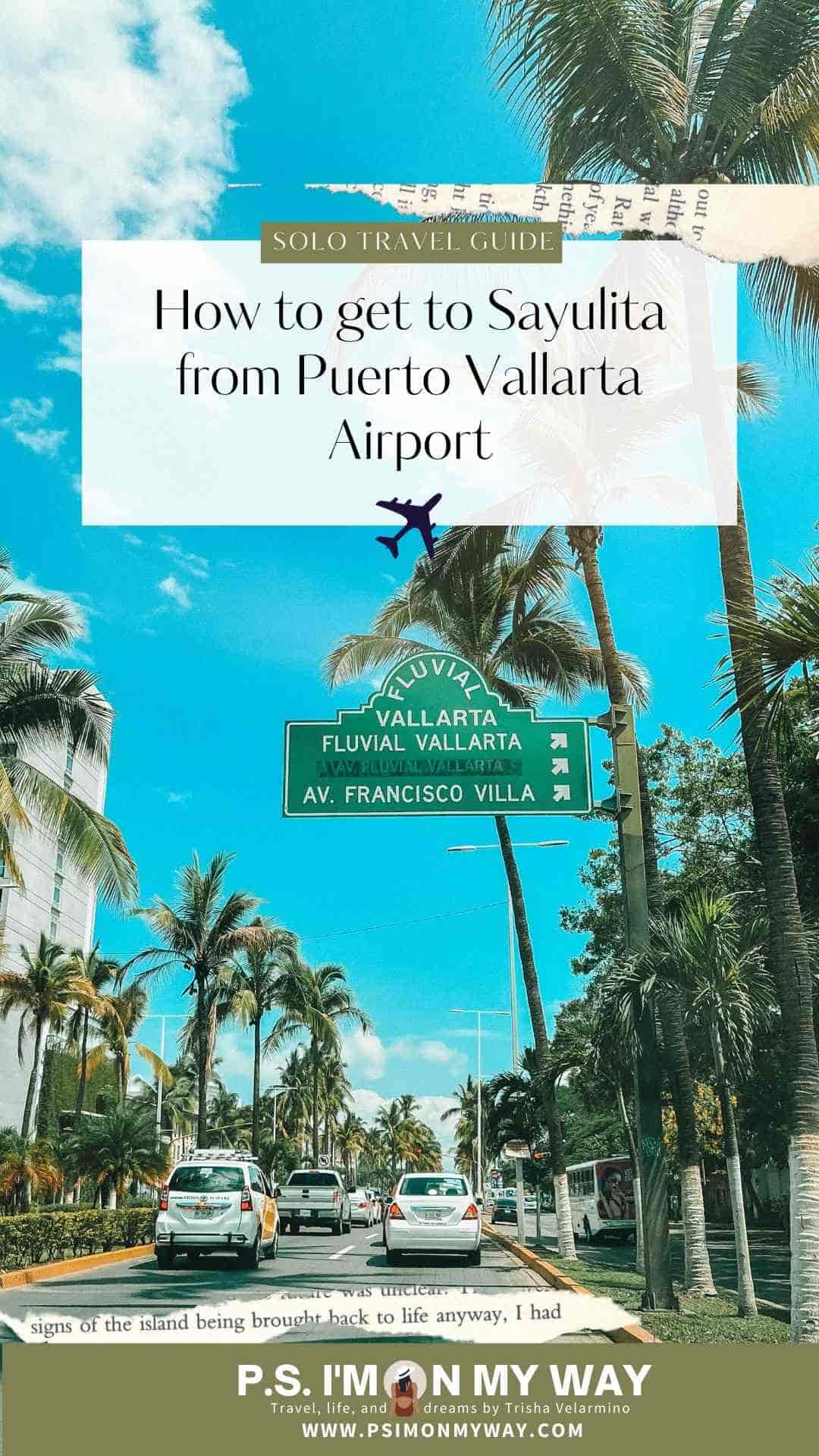 🚖 How to get to Sayulita from Puerto Vallarta Airport via private driver
💲 from $109 USD
I bought my car in Mexico so I barely use taxi services between Puerto Vallarta and Sayulita but when I do, I always call my trusted local drivers.
We've known each other for a long time and they've taken care of me while I was living in Mexico! I am really amazed at how speaking Spanish can easily connect you with people!
I met Juan and Michelle 2 years ago through Uber. I'd usually be freaked about taxi drivers who are very chatty but Juan has a different vibe.
He only speaks Spanish but he's very willing to learn English. You'll see how he will be very chatty with you during the ride!
Through the years, Juan and I remained friends. We go to dinners and he even helped me move to different houses while I was living in Sayulita!
I am also a proud godmother to one of Juan's many children. I love supporting Juan so I hope you'll help me support him, too!
Right now, the family of locals that this blog is supporting is growing so if Juan or Michelle are not available, our office will send another trusted driver for you.
Many of you ask if the local drivers can take you to other routes (for example, surf trips or other things to do in Sayulita) and the answer is YES!
Just feel free to contact me and I will arrange it for you no matter what the route is.
🛎️ Sayulita from Puerto Vallarta airport via luxury service
💲 from $250 USD
If you don't know yet, Ubers and taxis without permits are not allowed to enter Puerto Vallarta Airport. That's just the rules and politics of the airport.
You can definitely go for any company that will charge you $200 USD for it if you don't want to complicate your pick-up.
If you are traveling to Sayulita with a big group (more than 3 people), you need to get a Sayulita airport van service. This van can hold up to 7 people and is also a VIP service.
They will have a sign with your name on it and they will be waiting for you at the arrivals gate. These drivers have a permit to operate inside Puerto Vallarta International Airport so don't worry about its legitimacy.
🚗 Sayulita from Puerto Vallarta Airport via Uber
The Uber app does not work in all Mexican cities (for example, Puerto Escondido) but it does in Puerto Vallarta. However, Uber is not allowed to enter PV airport.
If you booked an Uber through the app, you will have to go out of the airport to meet your driver. All you have to do is cross the bridge that's outside the PV airport and your driver will be at the other end waiting for you.
If you are traveling light, this is ideal but if you have heavy luggage, this bridge is a little bit long and high. There is a ramp at the footbridge for your luggage so don't worry.
Uber in Mexico is really cheap, especially in big cities like Mexico City and Guadalajara.
All trips are just less than $5 USD! In the case of Sayulita from Puerto Vallarta Airport, Uber normally charges between $25 – $40 USD, depending on the time of the day.
I find nighttime taxi fees more expensive but this all depends on Uber's algorithm, not the drivers.
There's a lot of taxi politics in PV airport against Uber but if you're willing to bring all your luggage and go out of the airport to meet your Uber driver, then this option is for you.
🚌 Bus to Sayulita from Puerto Vallarta Airport
You can find regular busses from Puerto Vallarta Airport to Sayulita. These busses have the big letters 'Compostela' on them and usually have a written sign on the windshield that says SAYULITA.
Like Uber, you have to cross the footbridge outside PV airport to get to the bus stop.
This costs $2 USD and will take you directly to the bus station in Sayulita. However, this trip is longer (can take up to 1.5 hours) as these busses stop frequently.
They also don't stop all the time at the bus stop in Puerto Vallarta airport so make sure to raise your hand when you see the sign! They are not very frequent – sometimes the wait time can take up to 20 minutes.
Change how you travel and see the world by going deep into the culture. Come and travel with me!
🚙 Rent a car from Puerto Vallarta Airport to Sayulita
Renting a car in Puerto Vallarta airport is also one of the ways on how to get to Sayulita. However, this is a very tedious task as you have to drive yourself, pay for the security deposit (about $350 USD), pay for the daily rates ($25 USD), etc.
This is more ideal if you are going to use your car in Sayulita but bear in mind that parking in Sayulita is a horror story! As this is a walking town, the streets are very narrow and are often one-way.
Sayulita is a walking town so heavy traffic in the center is very normal.
The best thing to do is to rent a car while you are already in Sayulita. This will allow you to discover day trips from Sayulita such as Lo de Marcos, San Pancho, Los Ayala, and many more.
If you'd like for me to arrange a rental car for you while you are in Sayulita, feel free to get in touch!
👍 Hitchhiking to Sayulita from Puerto Vallarta
I want to add this to the list of ways to get to Sayulita from Puerto Vallarta Airport because the question is from a backpacker and solo traveler.
I've hitchhiked a lot within the Nayarit area and I can assure you that it is really safe! Mexicans are super friendly to foreigners and you will surely get a ride in this area easily.
To hitchhike, all you have to do is cross the bridge from PV airport to the other side. Nayarit is the other way so you have to go to the other side of the road.
Put your big smile on and thumbs up! There is only one highway to Sayulita from Puerto Vallarta airport so you'll have higher chances to get a ride!
⁉️ Sayulita from Puerto Vallarta Airport FAQ
🇲🇽 Mexico Travel Resources
Trisha is one of those people who left their comfortable life to travel the world and learn about life. Her style is to stay in one place she likes for 3 months (or more) to know what it feels like to eat, cook, speak, and sleep in another culture that isn't hers. She'd like to believe she's not traditionally traveling but she just chooses to be somewhere else all the time. In no particular order, her favorite cities in the world are Barcelona, Buenos Aires, Hong Kong, Mexico City, and Tel Aviv.