I did my first solo travel in Sayulita Mexico in 2018 thinking I'd only stay a month but I ended up living there for 2 years! These were the best years of my life and in this post, I will tell you everything about it, especially in terms of safety.
📬 Reader Mail: I found your blog while searching for Mexico. I am Frances from Oklahoma and I am preparing to travel outside the USA to expand my horizon.

Mexico seems to be the closest place for that. However, I am still scared about what I hear on the news. Here in the US, Mexico does get a lot of bad press and my dad is worried about my decision to come to Sayulita. Is solo female travel in Sayulita safe?

How is Mexico in general? Thanks a lot for your help and thank you for encouraging young girls like me to go out of their comfort zone. Your blog is a gem!

– Frances Johnson, USA
Dear Frances,
I totally understand your dad's concern. While there are many Americans here, its safety is still a question for many.
I went to Sayulita in 2018 in the hopes of just staying for a few weeks but I ended up moving to Sayulita Mexico and living there for 2 years!
I also didn't expect that but when you come to Sayulita, you will see what I mean. It will probably happen to you, too!
In this solo female travel in Sayulita Mexico guide, I will only tell you about my personal experiences. Before I begin, I need you to not worry about it because Sayulita is the safest place I visited in Mexico.
The town is very small so you'll know everyone in an instant. We protect and care for each other here – you'll really love the community!
Good luck and I hope you make it!
Xx,
Trisha
See also: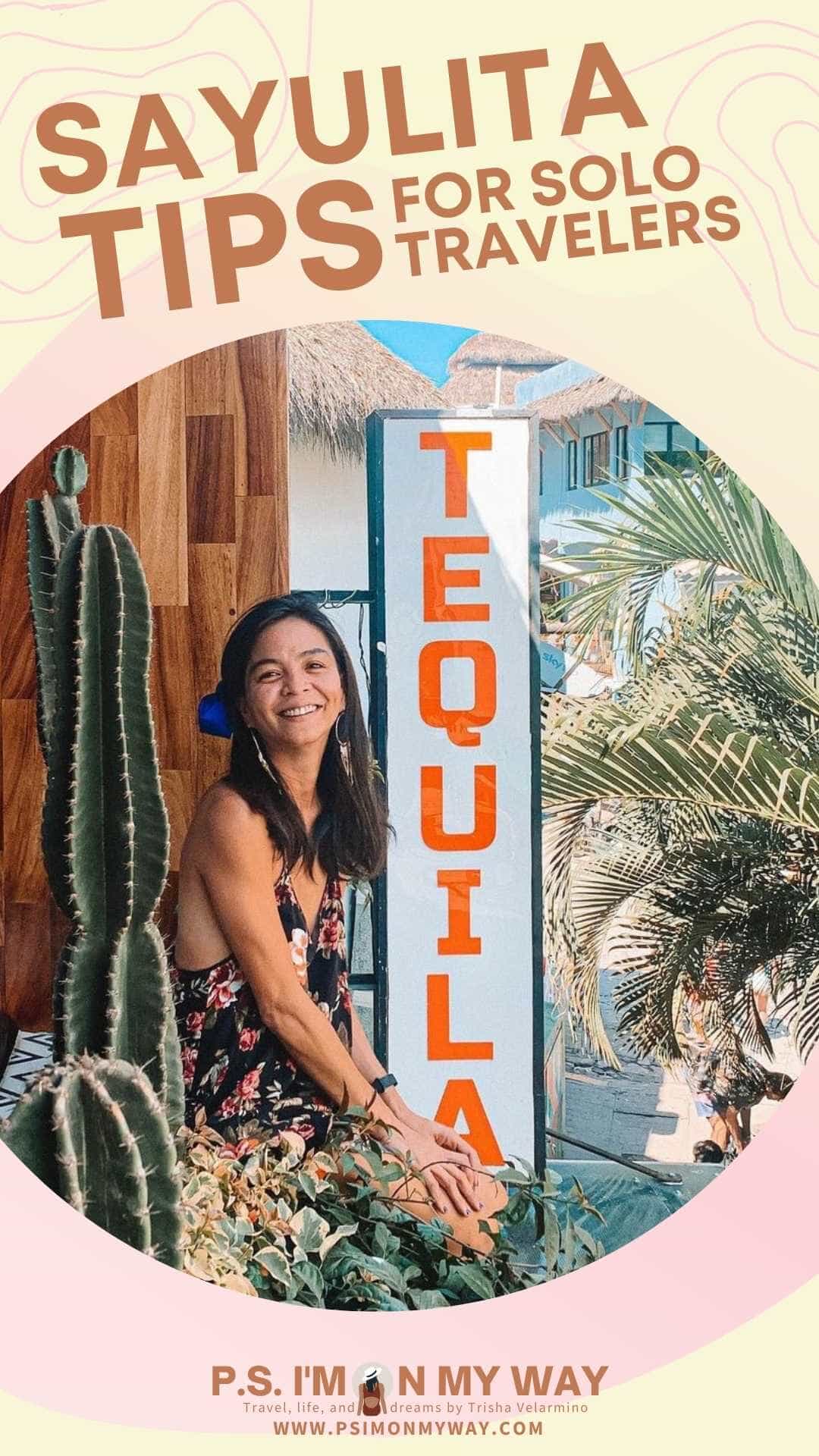 For years, this small Mexican town has been visited by many female travelers across the world, especially Canadians and Americans.
The increase of direct flights to Puerto Vallarta International Airport (closest airport to Sayulita) has made it easier for travelers to access this beautiful coast of Mexico.
There are direct flights from Vancouver, Montreal, San Francisco, San Diego, among others. These flights are often less than $300 USD (2-way) so many people from the north choose Sayulita Mexico as a vacation destination.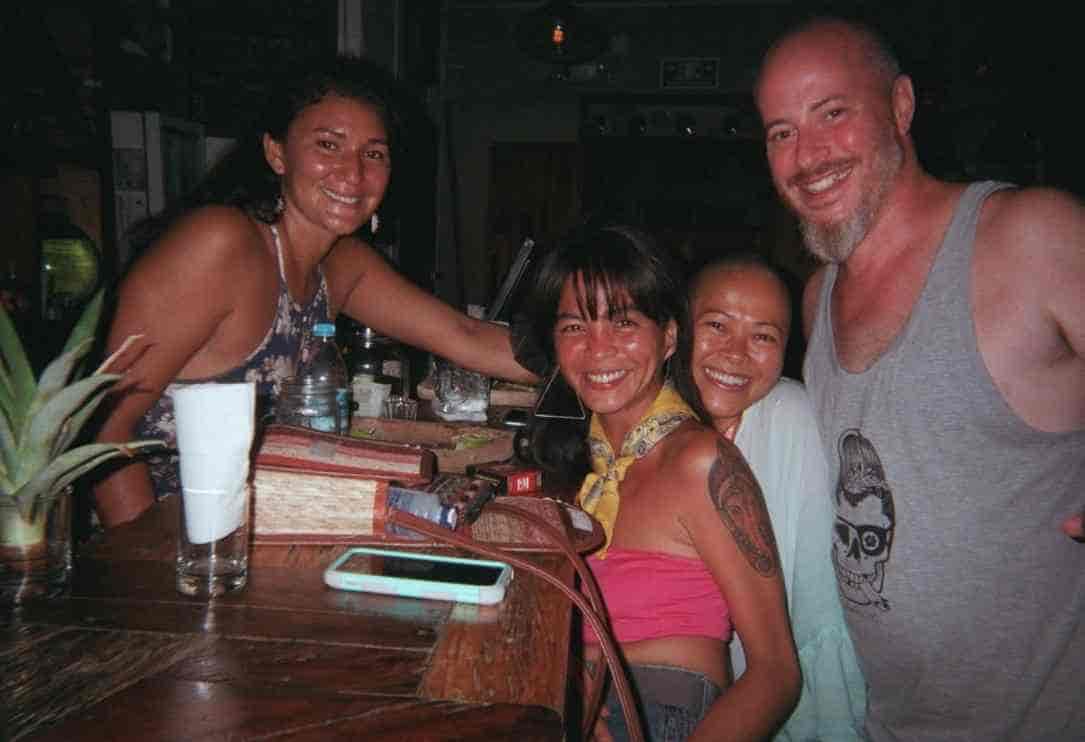 ⛔ Is Sayulita safe?
Sayulita Mexico is a very family-oriented town so you can see a lot of families on the beach and a huge amount of kids running around town every weekend.
It has been a destination for family travelers, including Mexican families. Sayulita is only a 4-hour drive from the city of Guadalajara so it serves as the closest vacation spot to Mexicans.
Police are patrolling around town every night to keep the Sayulita environment safe. There aren't a lot of crimes in town so they are more focused on enforcing laws regarding drug possession.
It is very likely that you will see (and smell) people smoking weed on the streets. People here don't mind but the police do. Avoid smoking pot in public places and be discreet if you want to use drugs. You're a big girl – you know how the rules are.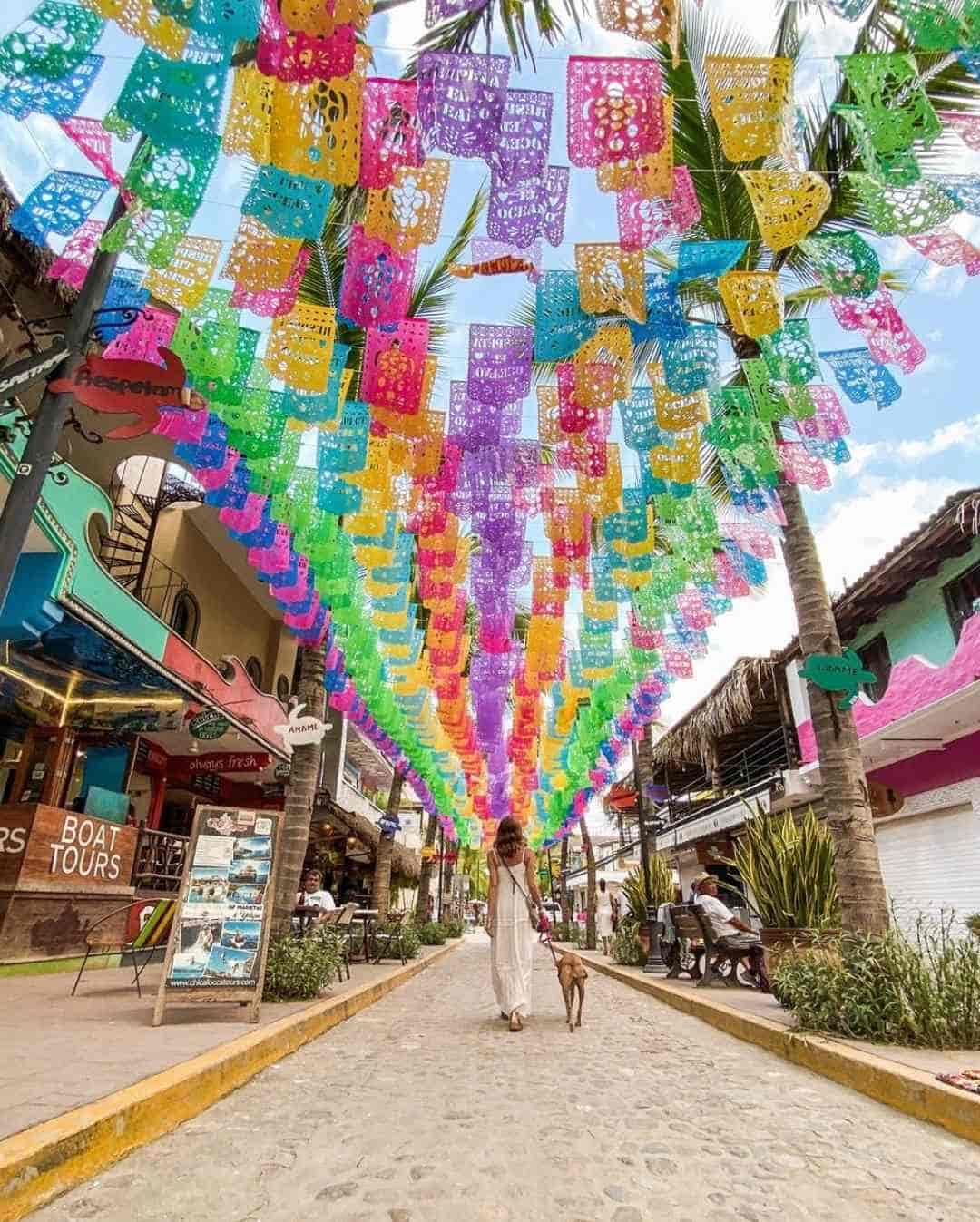 There is also a big community of ex-pats in Sayulita Mexico. As I wrote at the beginning of this article, most foreigners who reside here are from the United States and Canada. They hold a lot of community events like yoga, dinner parties, and rooftop bbq.
If you stay here longer, I am sure you will come across them. Most of the foreigners I know have lived here for at least 6 years. They love it, they have the experience, they're still here – I guess that's enough reason to believe Sayulita is safe.
If drug cartel wars are your concern, Sayulita is not like what you see in the movies. Sure, it's 4 hours away from Miguel Ángel Félix Gallardo's Guadalajara but this story is from the '90s.
Today, Jalisco and Nayarit are not the breeding places of drug cartels. Or at least, you won't notice it.
The whole town is illuminated with lamp posts so it's okay to walk after midnight. I remember being super drunk and walked by myself to the hostel at 3:30 am. Nothing happened to me.
People didn't even talk to me! The only people I saw were the ones who were about to open their food trucks for breakfast. They did not pay attention to me and carried on to their daily business.
I am a bit worried about where I moved. I stopped the hostel living in Sayulita and moved to an apartment. My street doesn't have lamp posts and is very dark.
I am very uncomfortable walking in the dark by myself so more often, I always walk with friends who live on my street.
I've been told that the only danger I can face when walking in dark streets is dogs. There are a lot of street dogs in Sayulita that bite. Take note. This is important!
Dear Sayulita Mexico mayor, the streets of Punta de Mita need their lamp posts fixed! I mean there are posts but they don't work. I believe my street is the main avenue and needs attention.
If you are able to read this, please do something about these lights and make our environment feel safer. Thank you. 🙂
🚶‍♀️Is it safe to walk in Sayulita at night?
ABSOLUTELY! I owned a golf cart when I was still living in Sayulita and I always go with it for long distances. Due to the heavy traffic situation, I rarely bring it on night outs as I can always walk.
My neighbors in Sayulita are also my friends so if I am too drunk to walk home, they would always accompany me. But I have to be honest (and I did not tell my friends about this): I have often walked alone from my too-drunk-french exits.
During those walks, I never was harmed but mind you, I also sometimes bring my dogs to bars and clubs until the wee hours. Mexico is always afraid of dogs and my dogs are pretty protective of me!
However, if you are staying outside the centro, you will have to take a taxi as it will be too dark to walk at night! I've also walked from the jungles in the evening with no issues but it may be uncomfortable for you or you may get lost if you walk at night.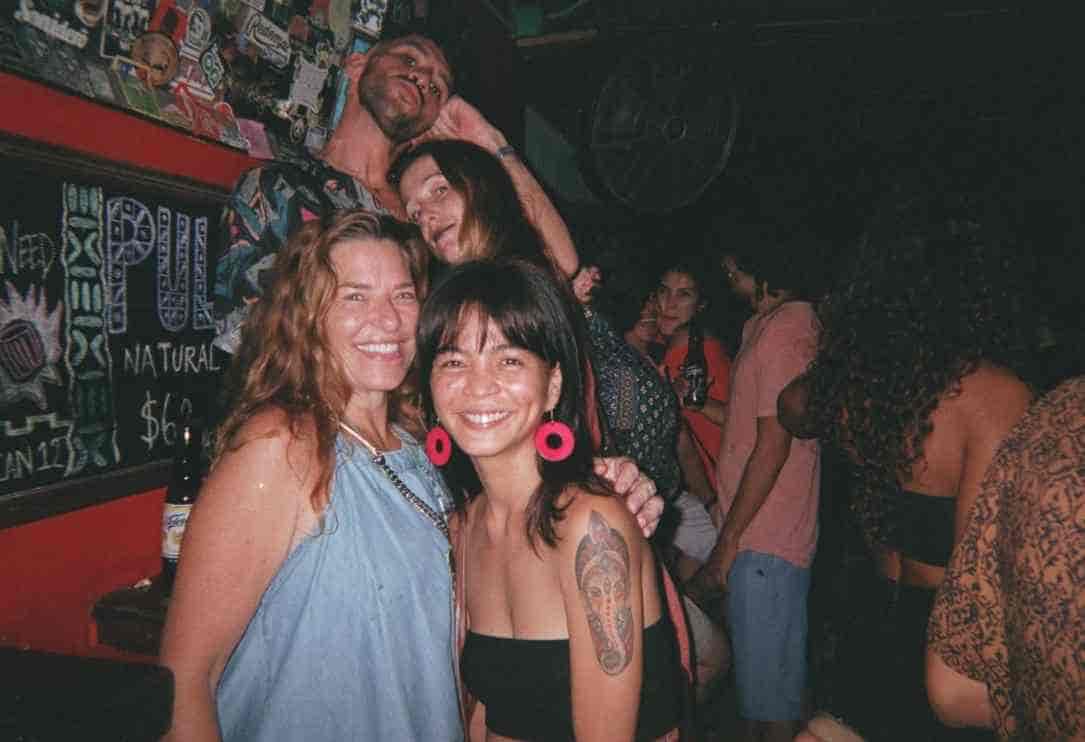 🆚 Is Sayulita safer than Tulum?
ABSOLUTELY! Sayulita Mexico is a way smaller town and everyone knows everyone. There are lots of violent crimes in Tulum and one that contributes to that is the increase in tourism.
They're also not petty crimes – shootings, police brutality towards tourists, etc. Although you can still visit Tulum if you can. I really can't stop you from doing so. But if you do, please take extra precautions.
The small community of Sayulita makes everything feel safe. In just a week of being there, you will know everyone. We leave our belongings on the beach when we take a dip – nobody will touch anything.
A lot of lost items were returned to the owners because words go out so fast. Once you post on the Facebook group, everyone will help in finding your lost item for you.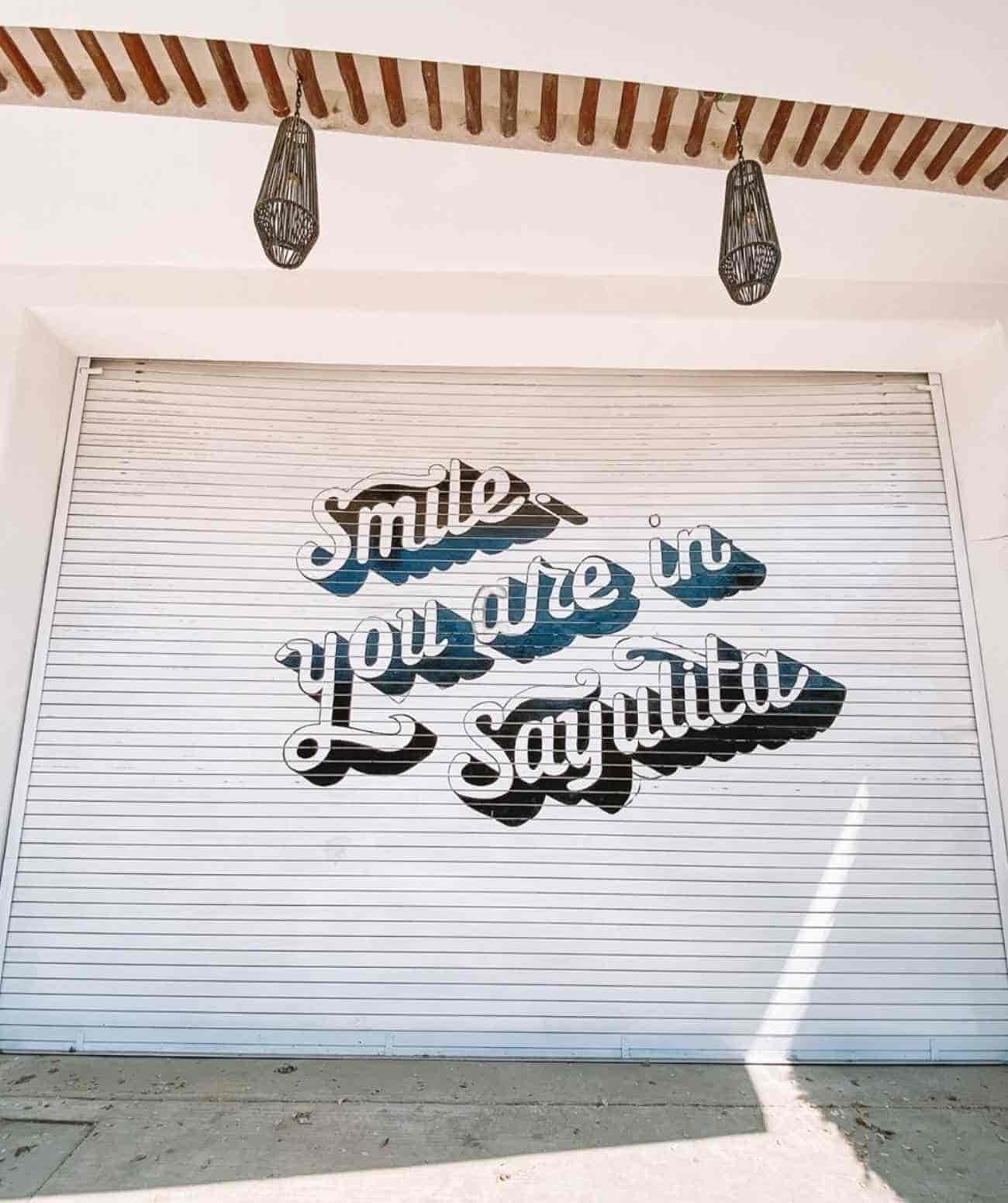 🏊‍♀️ Is the ocean safe in Sayulita?
YES and NO. Most of the time, the beaches of Sayulita are swimmable but it depends on the season. During surf season, don't swim in surf beaches (Carricitos or Patzcuarito Beaches) since the current is super strong.
Just last week, I faced a very terrifying experience when one of the girls I went to Carricitos Beach with almost drowned. We were watching her from the shore and couldn't do anything about it.
The waves were pretty strong and none of us couldn't get to her. Good thing a lad from Seattle bravely (and greatly) swam the strong waters to get to her. It was terrifying!
The beaches around Sayulita Mexico are swimmable but there are times when waves get out of control (remember, this is a surf town). We don't really know when that's coming so only swim if you have the skills. Before going in, always observe the sea.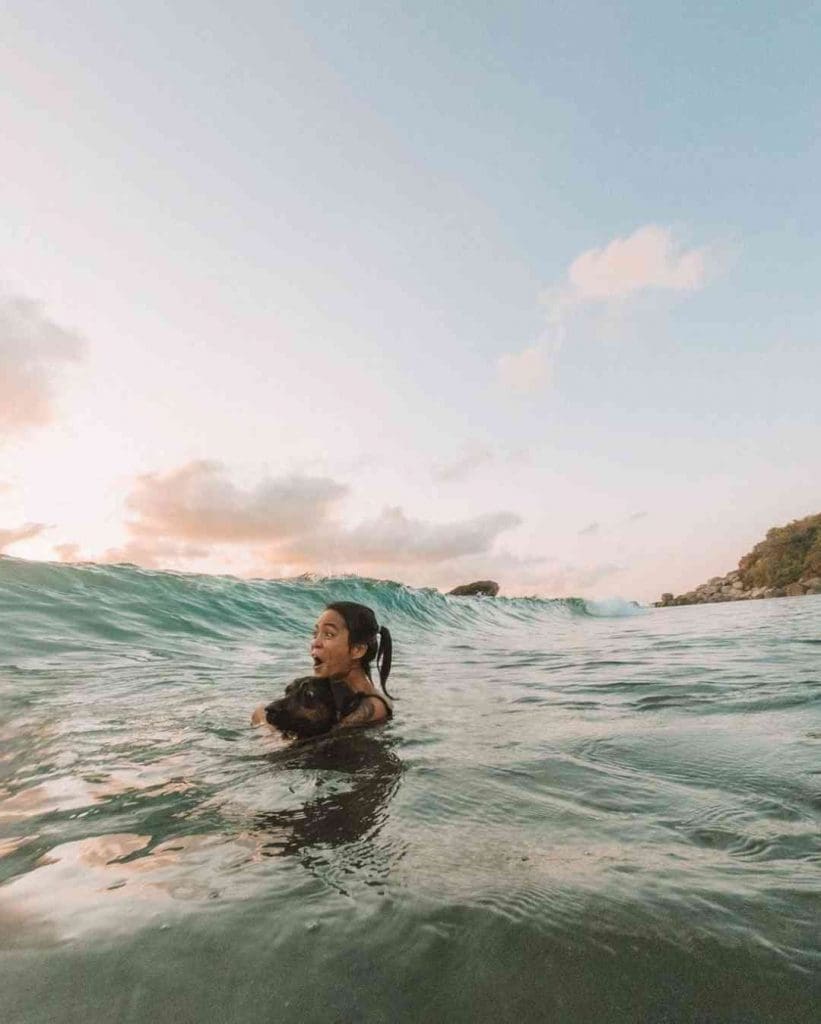 💃 What's solo female travel in Sayulita Mexico like?
Overfamiliarity
One of the reasons I left my home in Sayulita after 2 years is that I craved for privacy. It was getting more difficult to live in Sayulita when everyone knows about your life.
But, in the beginning of my trip as a solo female traveler in Sayulita, I find overfamiliarity a plus since I feel more protected if everyone knows me.
Within 24 hours in Sayulita (and if you are a mega-friendly person), you will be friends with the bartenders at Yambak or Public House. You will find yourself calling all the expats on their first names.
This is a big point when you are traveling Sayulita solo – you won't really feel alone!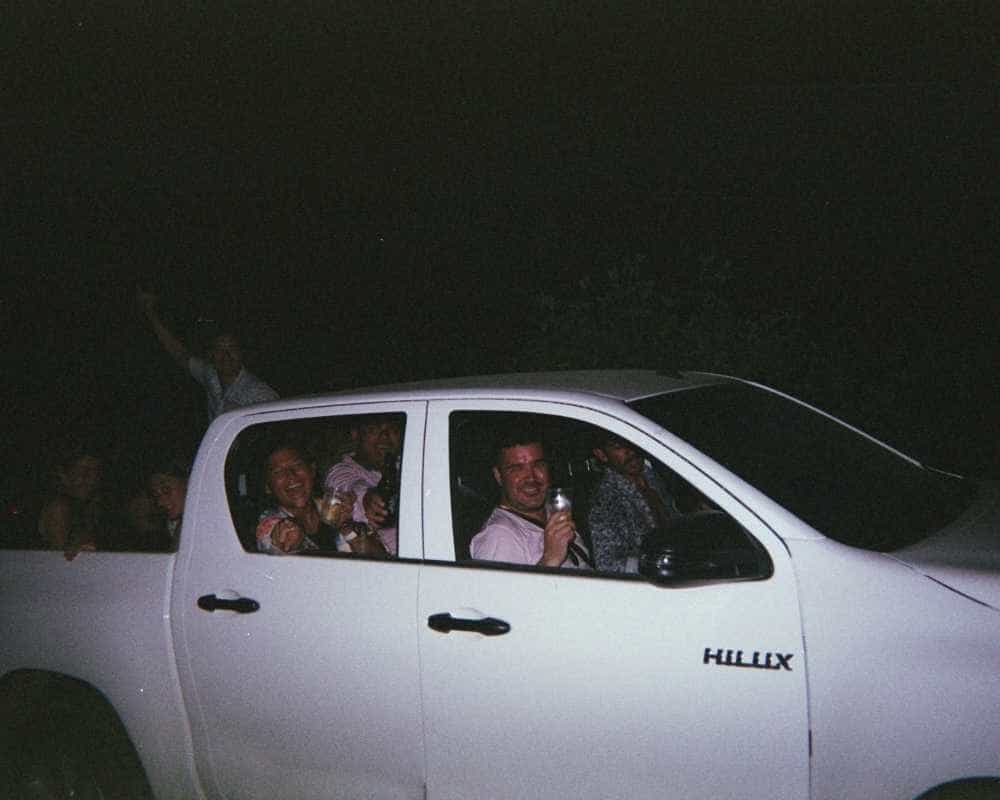 Never ending parties
Overfamiliarity was not the only reason why I left Sayulita. I also had troubles in controlling my nightlife participation. Sayulita is a party town!!!
I think that what makes Sayulita a party town are not the bars (although they'll be blaring til 3:00 AM) but the people. Ever since I started having friends here, I felt FOMO when I was staying home during the evenings but that's on me and totally not Sayulita's fault.
If you are a tourist, you will definitely love the Sayulita nightlife and it will give you a fat chance to meet a lot of people who will be your friends forever.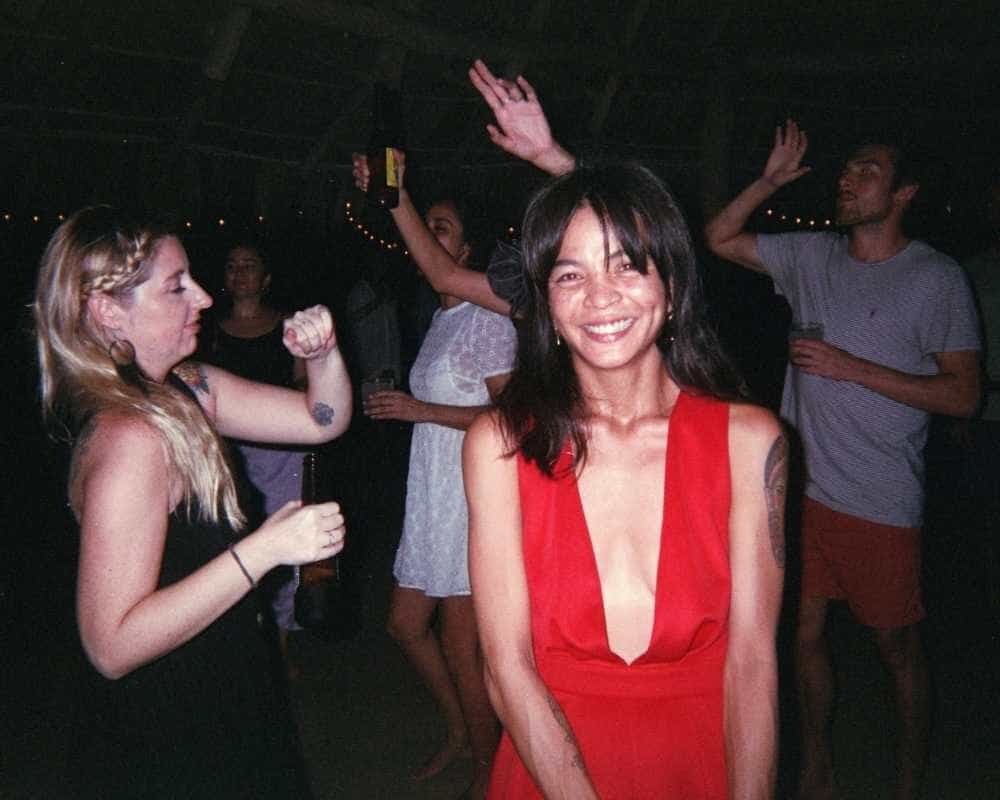 Children are awake til midnight!
Another factor that drew me to feel safer in Sayulita are the children. They are always playing in the plaza at night and I keep wondering why their parents will leave them unattended.
As I lived longer in Sayulita, I learned that everyone knows everyone's kids so the whole town is actually watching for their children.
I proved this to be true when one of my dogs escaped and I got a text message, "Trisha, is this your dog? I found her alone in the plaza!"
That person immediately brought my dog to my house! What an amazing experience that was!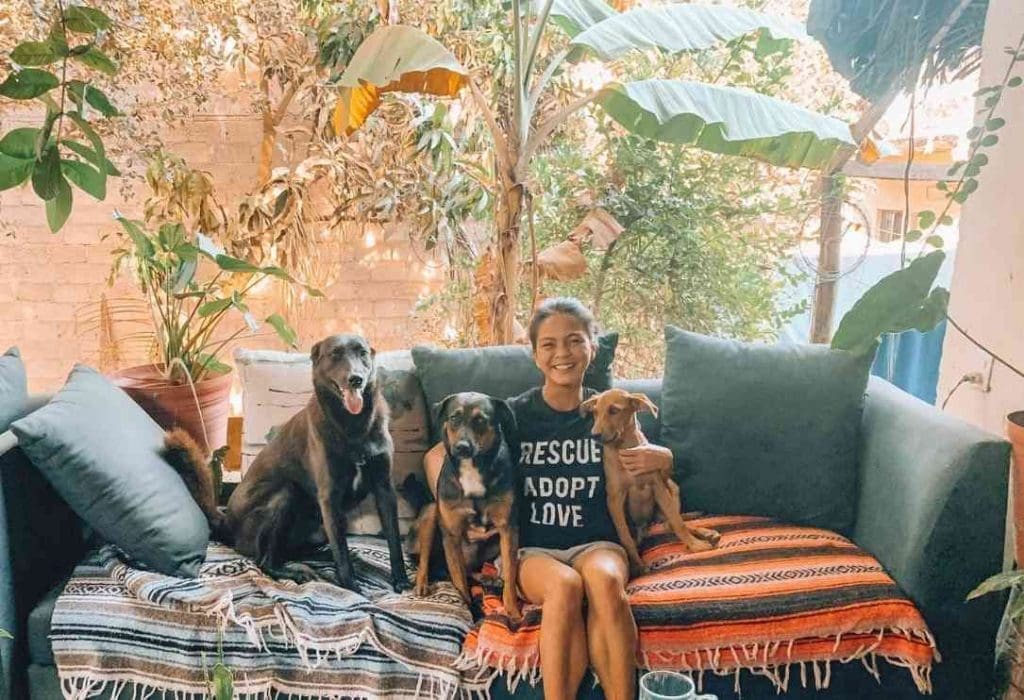 I fell on the lap of a great Mexican family
I feel very lucky to have rented a house in one of the well-known local families in Sayulita. I didn't even know who they are until one local pointed it out.
They said that this family is really protected (by all means) and that I am in a safe compound. They're living above me!
This family have watched over me and have invited me to major events in their family. I know everyone including their grandmothers!
Even if I don't live in Sayulita anymore, we still get in touch and we always give each other gifts during Christmas.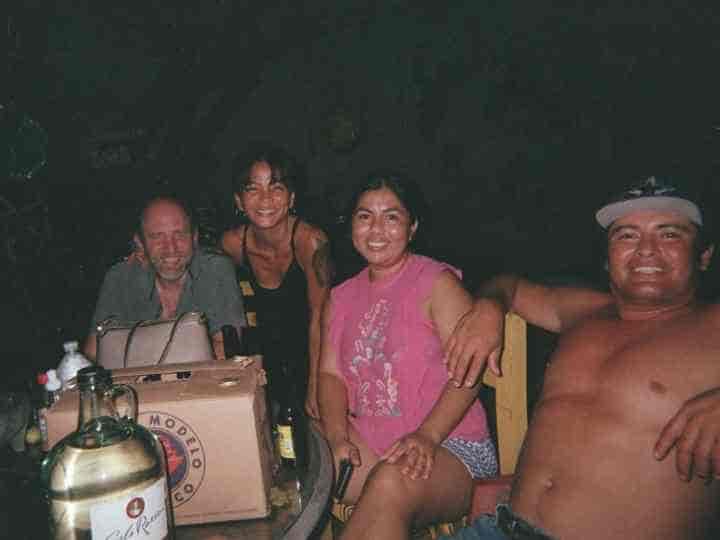 So many American and Canadians in Sayulita
In the beginning of my Sayulita journey, I felt like I was in the United States as I've made more American and Canadian friends. There are actually more Canadians in Sayulita which was a big surprise for me!
Every weekend, we'd go to each other's houses and have dinners. We also go to beach clubs in Punta Mita or even drive to nearby beaches.
Even without the Spanish language skill, you can easily make friends in Sayulita because of the expats! Everyone can speak English.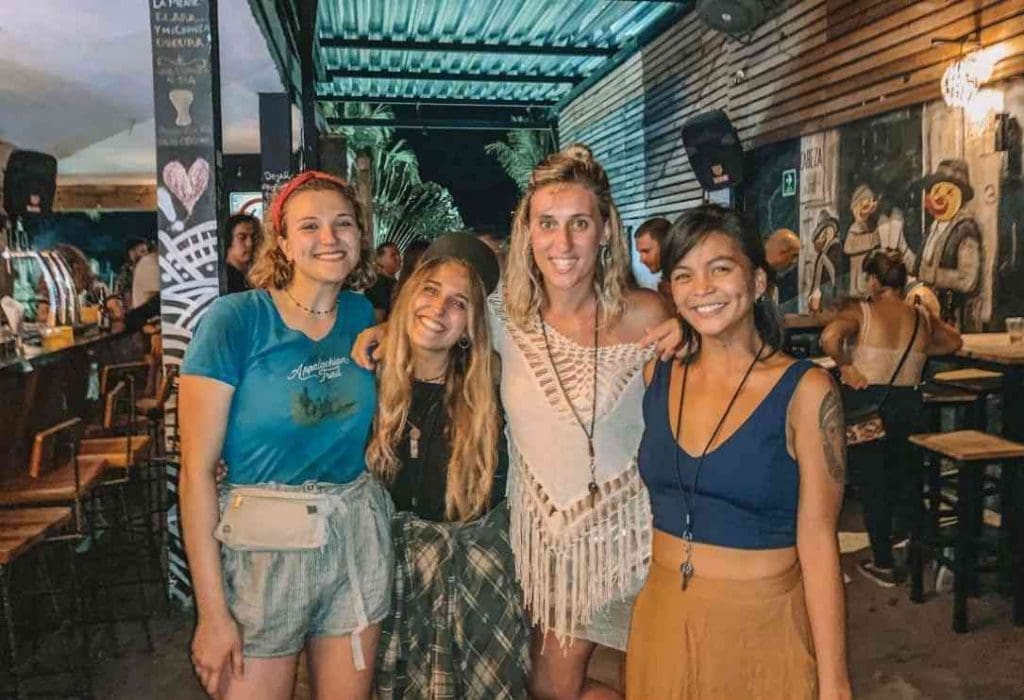 There are more women than men
As a longboard destination for surfing, you will see more women in Sayulita. Men tend to go to other beaches within the Nayarit area but almost all of my friends who are expats are men!
We kept joking about this: if you want to meet men, go to Puerto Escondido. If you want to meet women, Sayulita is the place!
I don't know if it makes you feel safer to have more women around but as always, in all places, women tend to crash more than men.
As someone who has more male friends, I found this very difficult to handle but I've made a few women friends in Sayulita (mostly in their 40s' or late 30s').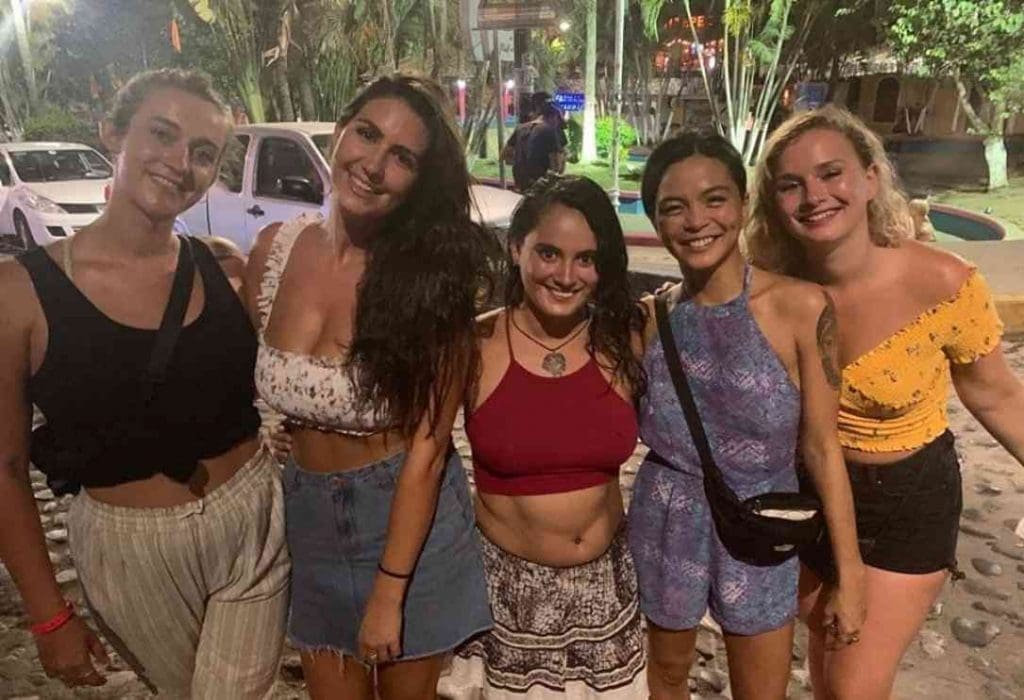 Remote Sayulita beaches
Ever since I moved to Sayulita, I have been on the beach every day. In the beginning, it was motivated by making my puppies tired (they were rescued in Sayulita) but as time went, it became a habit and I went every day for sunset!
As a traveler, you'd probably frequent the Sayulita main beach. This is the most walkable and easy to get to. However, it can be full of tourists and vendors.
I have barely gone to the main beach when I was living there unless there's a town event. If you want to mingle, say hola, and give besos to everyone, main beach is your jam.
But if you want quieter beaches, I always take my dogs for sunset at Carricitos Beach. When I bring my bike, the best beach with a trail and bike path is Patzcuarito Beach.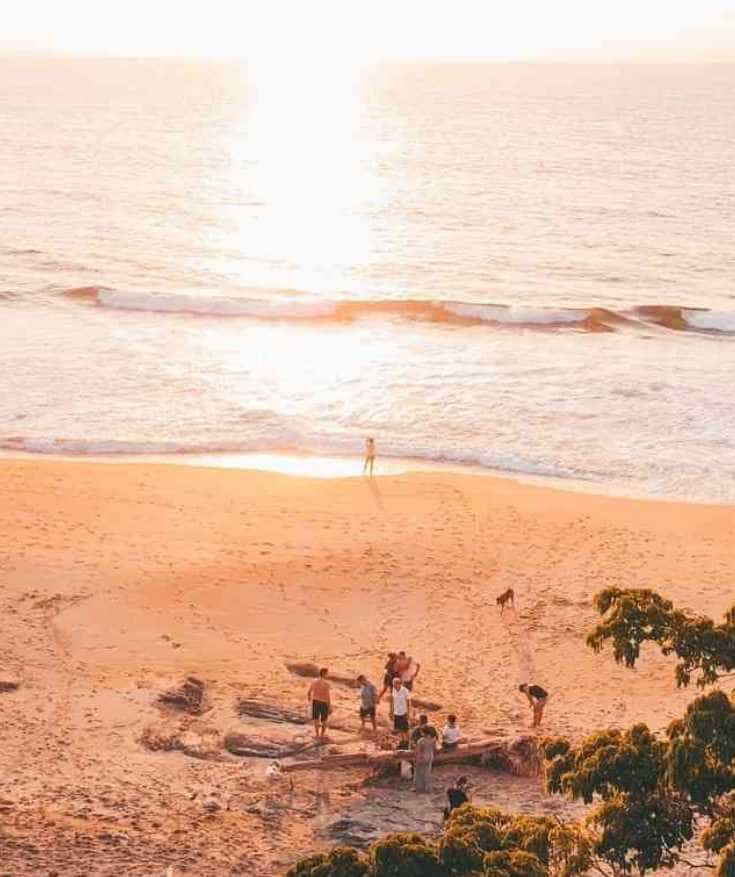 ✨ Sayulita safety tips
Sayulita is not one of those Mexican towns where you need to take extreme safety precautions. You can definitely relax and enjoy your vacation without having to worry about being harmed.
Here are some of the basic solo female travel in Sayulita tips that I can share with you:
Don't leave your bags unattended
Girls, this is a protocol everywhere and I usually put it in all of my solo travel articles. But honestly, in Sayulita, I am not hyper-vigilant with my things because I know everyone already. And you probably will after a week of being out and about.
One time, an American girl contacted me and asked if I can help her with her bag that she left at the Sayulita main beach. I passed the word to town (groups of friends) and within the day, this girl got her bag back!
Even though Sayulita is super safe, you still shouldn't leave your stuff anywhere especially if you have valuables that are costly. I do tell you that no one will steal your things in Sayulita Mexico because, in small towns like that, thieves are super easy to locate.
In 2019, a group of guys stole a safe from a bar. They got caught and the whole town beat them up in public. I couldn't believe I saw that!
Although I do not agree with hitting people (especially if it's 100 versus 1), that event made me feel safer. It's like sending a message: this is what happens to you if you steal in Sayulita.
For now, we have a great community but as Sayulita grows, this can all change. I believe that the Sayulita safety of the community depends on its members. Sayulita Mexico has that.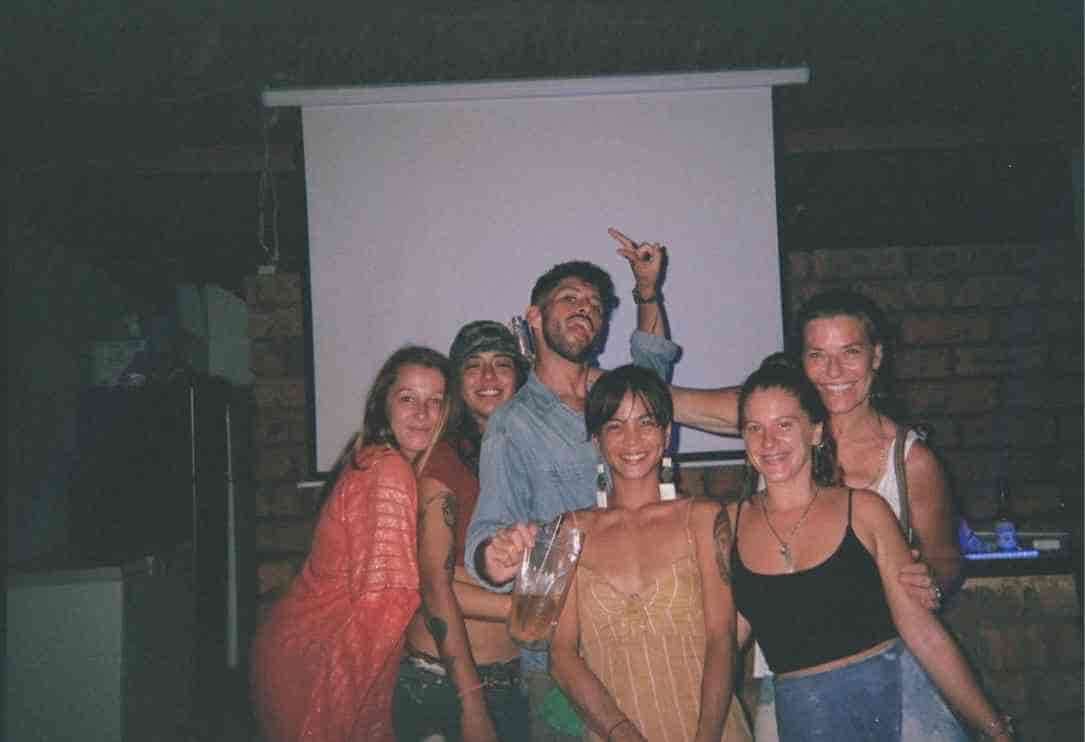 The sketchiest streets in Sayulita
Personally, I never avoided this street because the locals here already know me. I can also handle myself well when it comes to the people living here as I am fluent in Spanish.
However, I passed with some girls here one time and they did not feel comfortable with the guys standing in the dark, offering drugs.
No one will harm you in this street but you will get a lot of stares from the people in this neighborhood. As I said, this does not bother me and it's not a big deal as long as I know the right words to say but it might be bothering you.
I don't know – to each her own, I guess. You can take other streets when going to the beach. Pelicanos Street is one of the safest, so far!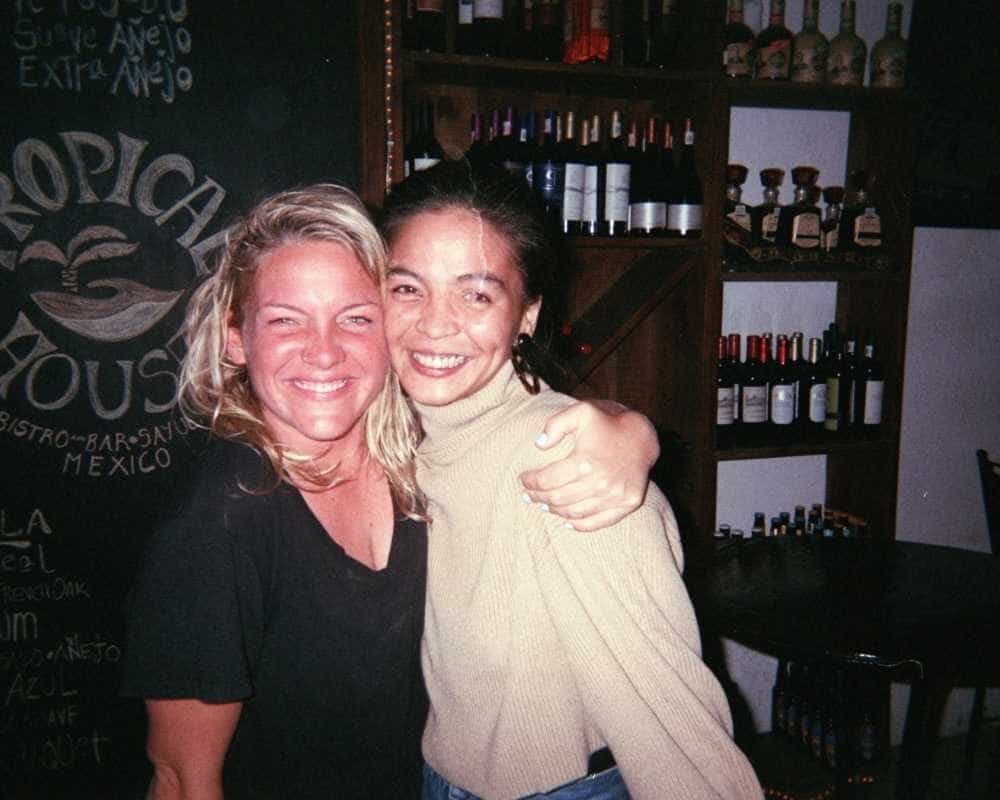 Mexican men can be intense
I've been dragged to dance, coerced to have a drink, and have been grinded (nearly humped) by numerous men who wanted to dance with me in the club.
Again, Sayulita Mexico is a touristy area even to Mexicans so expect high volumes of tourists on weekends. Non-Mexican men can also be intense but Mexican men are harder to shoo.
When going to clubs, always bring the girls with you so they can save you from the discomfort. Of course, this is only bothering you if you feel that they are aggressively pursuing you.
If you like it, then go for it! No one's going to stop you! Mexican men are also very romantic – who knows, you'll find your future partner here!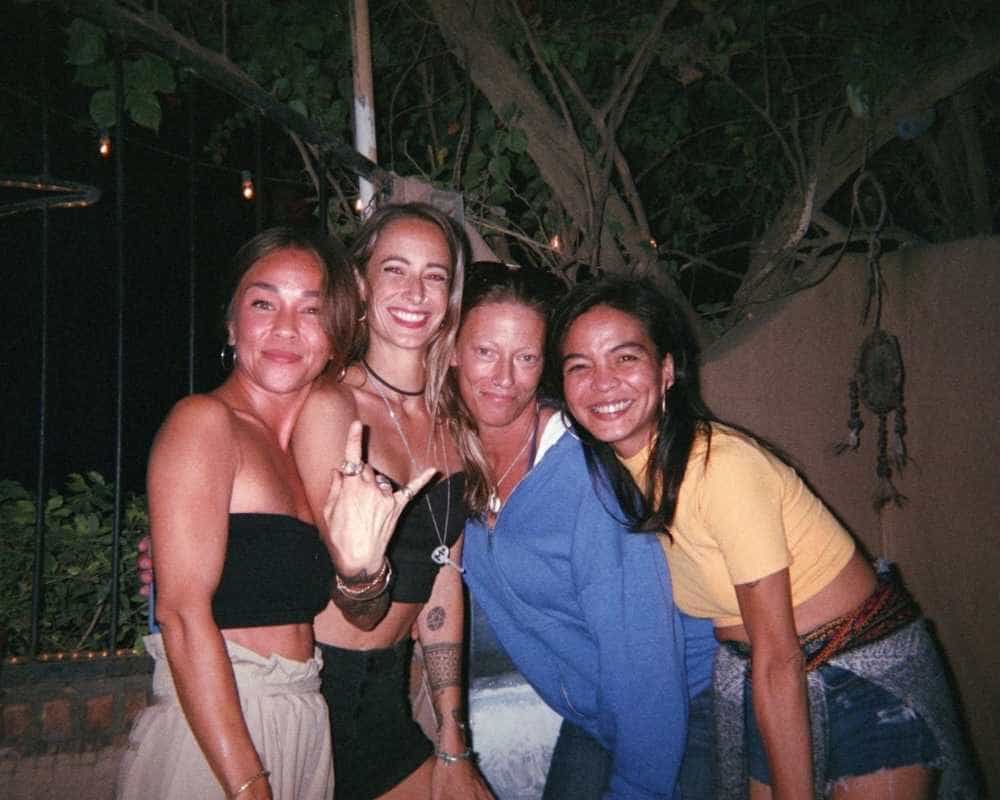 Learn Spanish
Through my travels in Latin America, I realized the importance of speaking Spanish. Being able to speak it well is vital to solo female travel safety, not just in Sayulita or Mexico but all over the region.
Countries from Mexico to Argentina all speak Spanish (except Brazil) so learning won't be that difficult.
I realized most girls don't learn Spanish as English is also widely spoken in tourist areas but I swear to you, speaking this language will save you!
Because of my Spanish-speaking skills, people just think I am Latina. Nobody even asks where I am from here! If they do, they expect me to blurt some Latin American country (because of the way I speak).
Personally, that's a milestone for me as I don't get that much attention. Blending in is super convenient for solo female travelers!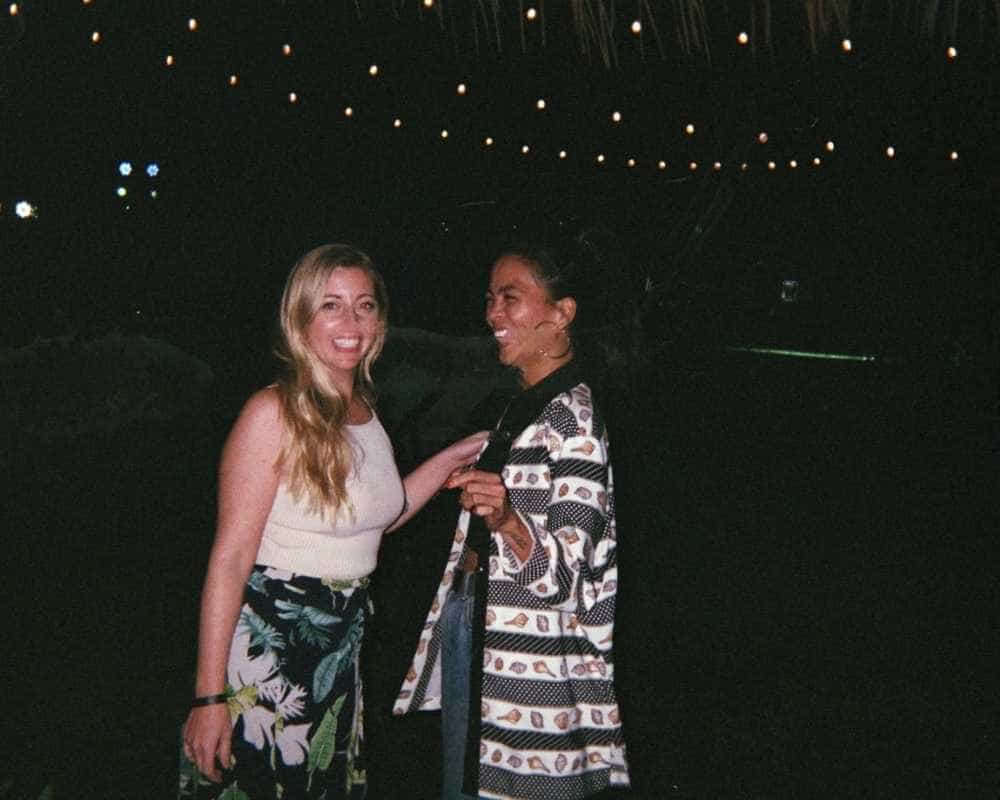 Wear anything you want!
I'd walk in Sayulita during the day with a bikini (no shirt and shorts) and people don't look at me like crazy. You also know that I am a braless ambassador since I was 20 – I am never bothered by the stares in Sayulita.
This small pueblo is really Western when it comes to women's clothing!
There are also a lot of places to shop here but take note shopping in Sayulita is more expensive than in Mexico City or Guadalajara. Better do your shopping in big cities before coming here!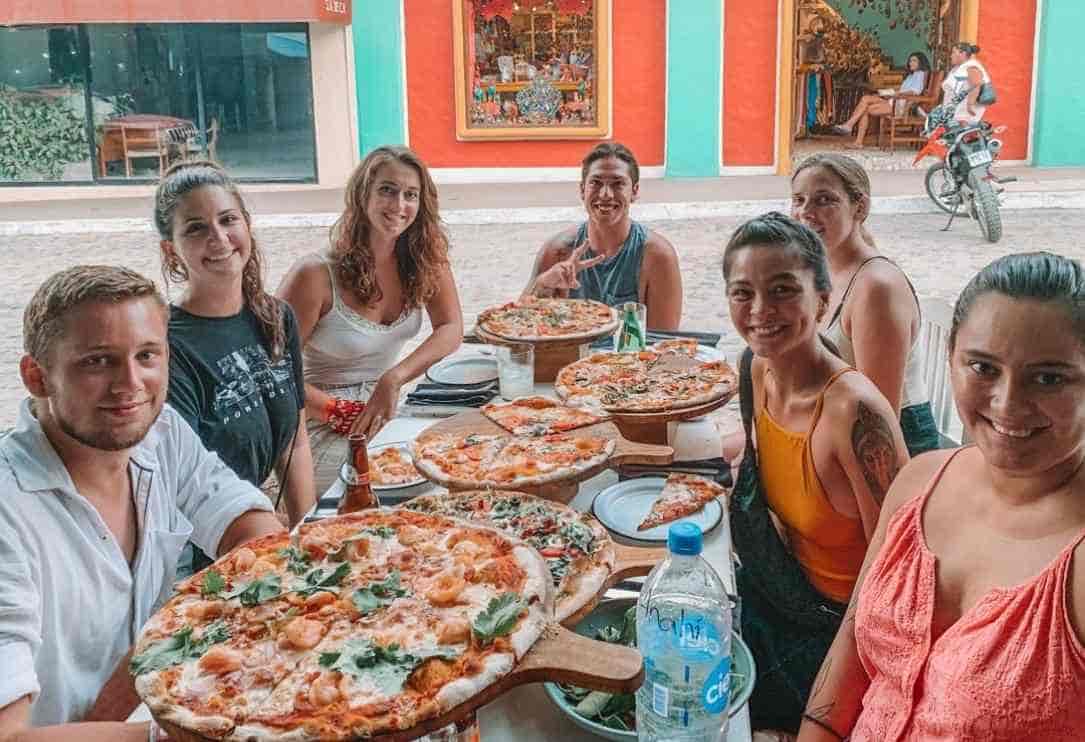 Consider your source
I know the news is one of the most reliable platforms we cling to as it appears to be the only resource we have when planning our travels but before saying no to solo female travel in Sayulita, make sure you've exhausted all your efforts to investigate.
You may contact locals on Couchsurfing to see the current situation (that's what I do). Just make sure the person/local you are going to contact has enough Couchsurfing credentials.
Check references and vouches from guests they hosted.
Get in touch with your country's embassy/consulate in Mexico
I always do this, especially when in doubt in the countries I visit. I send an email to the embassy or consulate of my country to see the situation.
When I planned to go to Pakistan, I wrote to the Embassy of the Philippines there and asked if it's safe for a Filipina woman to travel to Pakistan.
The consulate staff, which was also a Filipina responded and told me it's okay. She gave me a go signal and wished me well in my travels to Pakistan.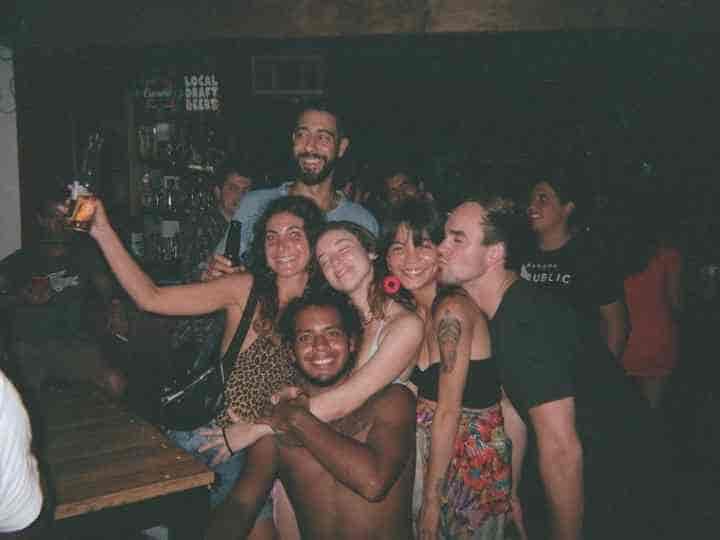 Por favor, get travel insurance!
I've had enough of people comfortably traveling without insurance. I know it's another expenditure in your travels but more than anything else, it is important!
I've had enough medical emergencies where I found myself without travel insurance. It's really painfully expensive!
I use SafetyWing and I only pay $40 USD per month. I am under digital nomad insurance and it's covers flight delays/cancellations, lost luggage, emergency assistance like accidents, and COVID coverage.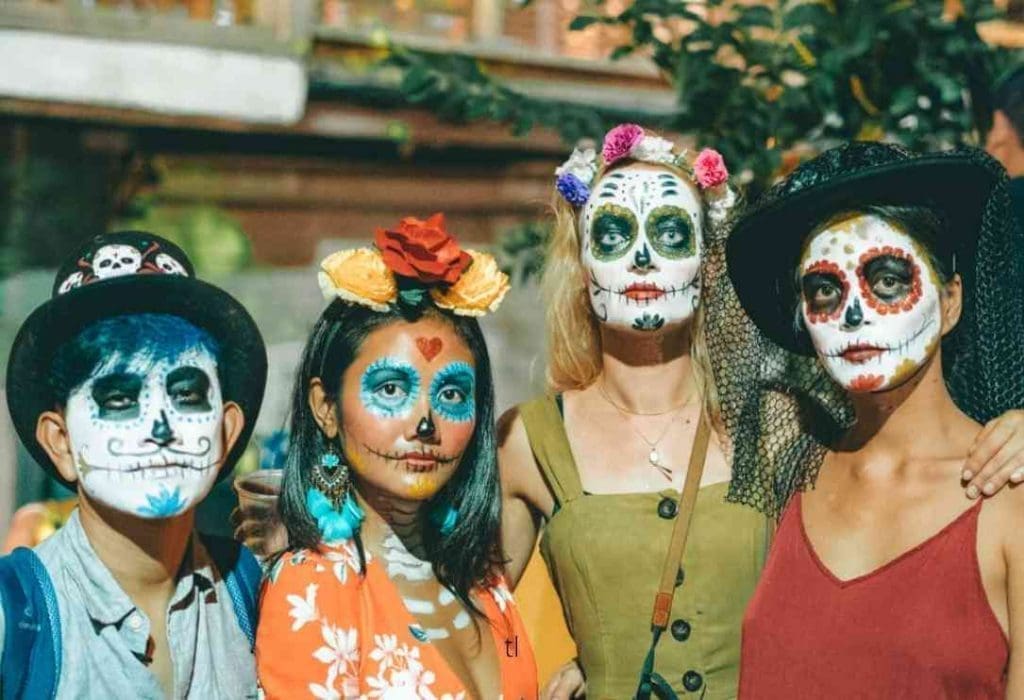 Hitchhiking is safe in Sayulita
In the event that you can't find a ride to nearby beaches in Riviera Nayarit (i.e. La Lancha Beach), put a thumbs up and some resident or local will give you a ride!
I bought my own car and I always take hitchhikers since the transportation in this area can be a bit complicated. Funnily, you'll always see people you know whether you are a hitchhiker or a driver!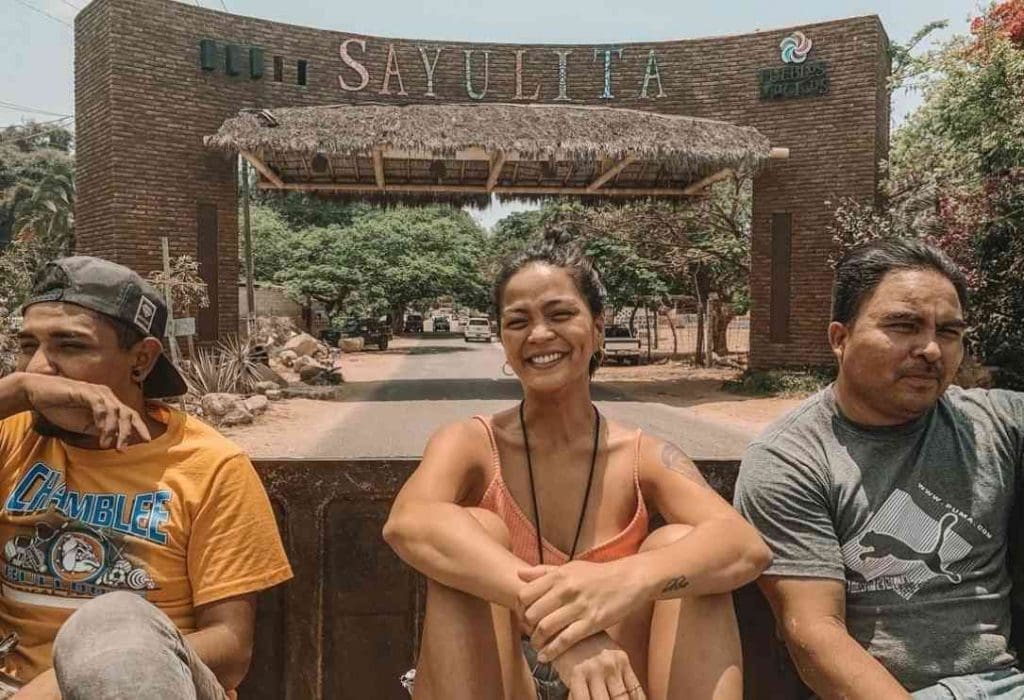 🤝🏼 The best way to meet people in Sayulita
Join tours by locals of Sayulita
There are many individuals living in Sayulita who do their own tours and do not necessarily own a travel company. They're just people who are passionate about Sayulita and have opened their own small tours.
For the last year that I was in Sayulita, I filmed over 50 individuals and small business owners that will take you to local tours to Monkey Mountain, Marietas Islands, and even remote surf beaches in Riviera Nayarit.
Help me help the local community by booking tours with them!
Go to Yambak 2 for 1 Tuesdays
Yambak is situated in front of the plaza so you'll often see big groups of foreigners sitting outside, drinking their beers. Tuesdays are usually packed because of the 2 for 1 beer promo on national beers.
You can always sit at the bar in Yambak but it's packed with people all the time. This is where I met so many people, sometimes you won't even keep track of how many people you've talked to!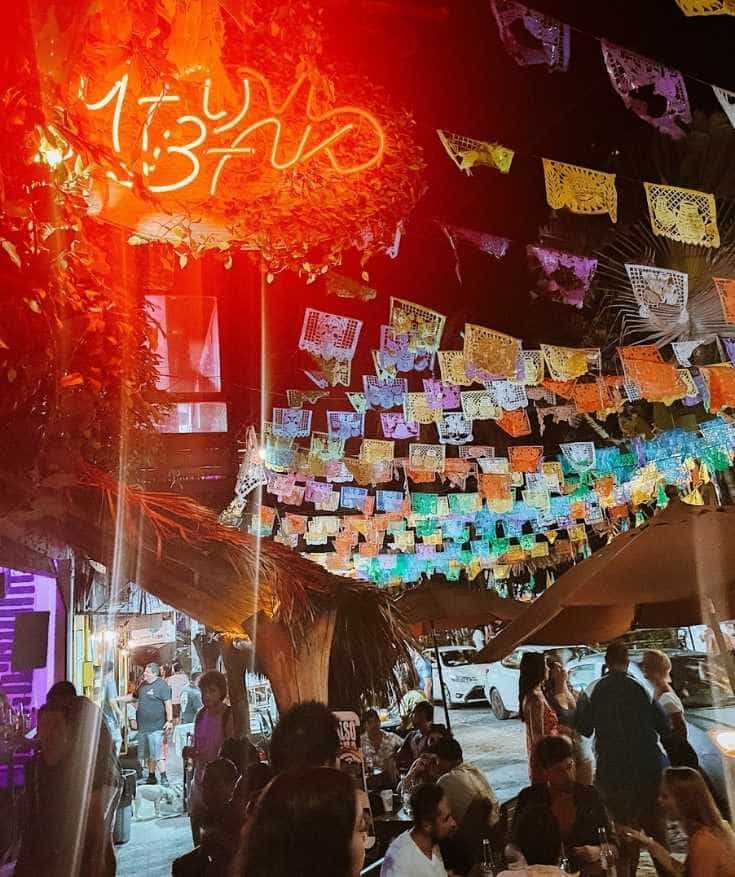 Join Witches of Sayulita on Whatsapp
During COVID, a group of girls started a Whatsapp group for women in Sayulita who are into the digital nomad lifestyle and have their own businesses.
This group is usually for exchanging ideas and collaborations. You will also be updated about current events by joining this Whatsapp group.
Just beware of the notifications because it's a lot! You'll meet very interesting women here who will eventually become your friends.
Smile and say hello
Everyone in Sayulita is super friendly so if you just start with a "hola," you'll find yourself chatting with that person for hours! There is a very strong sense of familiarity in Sayulita so everyone treats everyone as their friends.
If you are a shy traveler, this could be a great chance to practice your social skills. Nobody knows you anyway and no one will judge.
Go ahead and try this Please let me know how it worked for you!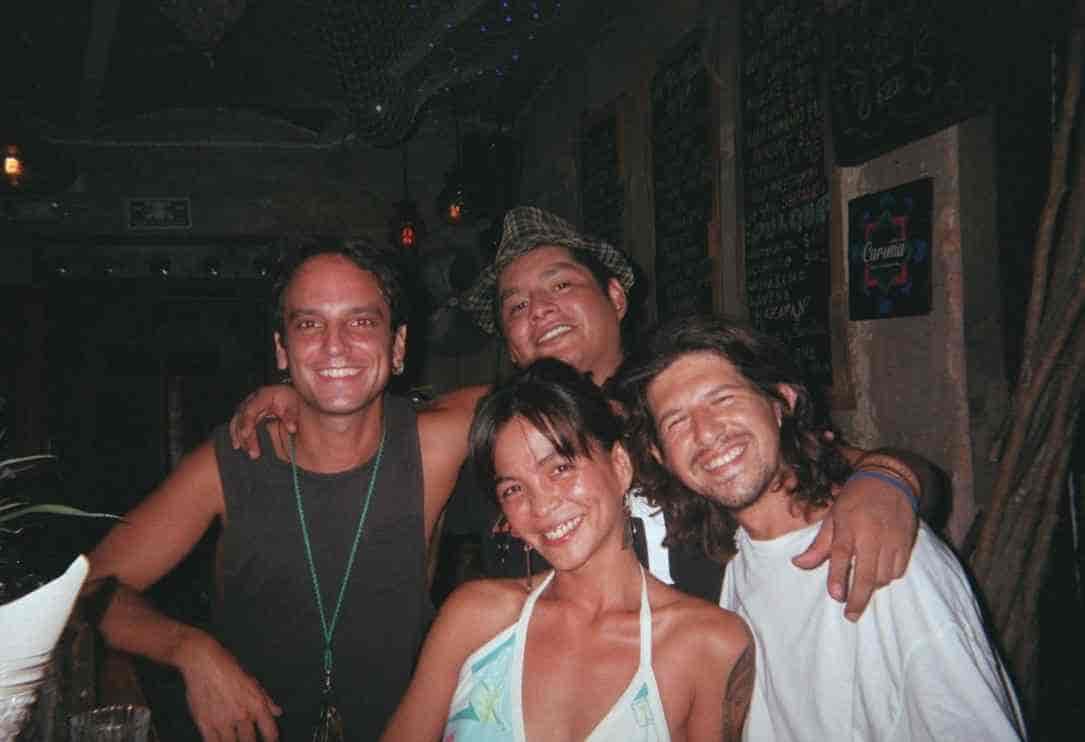 Attend events in Selina Sayulita
Selina Sayulita only opened in 2020 but they have been spearheading different events in their hostel. They have a restaurant that serves as a venue for after-parties with DJs.
Aside from the parties, they also do wellness activities and seminars. They have lots of spaces to hold events and you'll meet other travelers and locals when you go.
Selina events are usually announced first in the Witches of Sayulita Whatsapp group.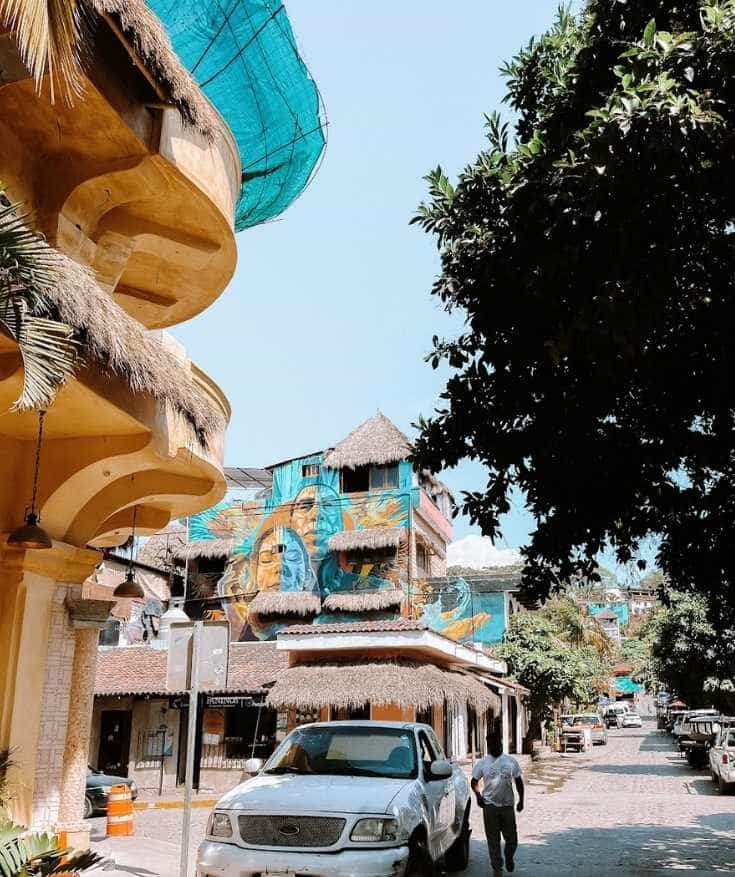 Join yoga classes
Daily yoga sessions are also a thing in Sayulita and are always composed of women. Partying all the time in Sayulita can be tiring so if you want to put a healthy activity to the mix, then go to yoga classes.
I can't really recommend a specific one but this will be on your radar on your first week. Again, words go out fast in Sayulita!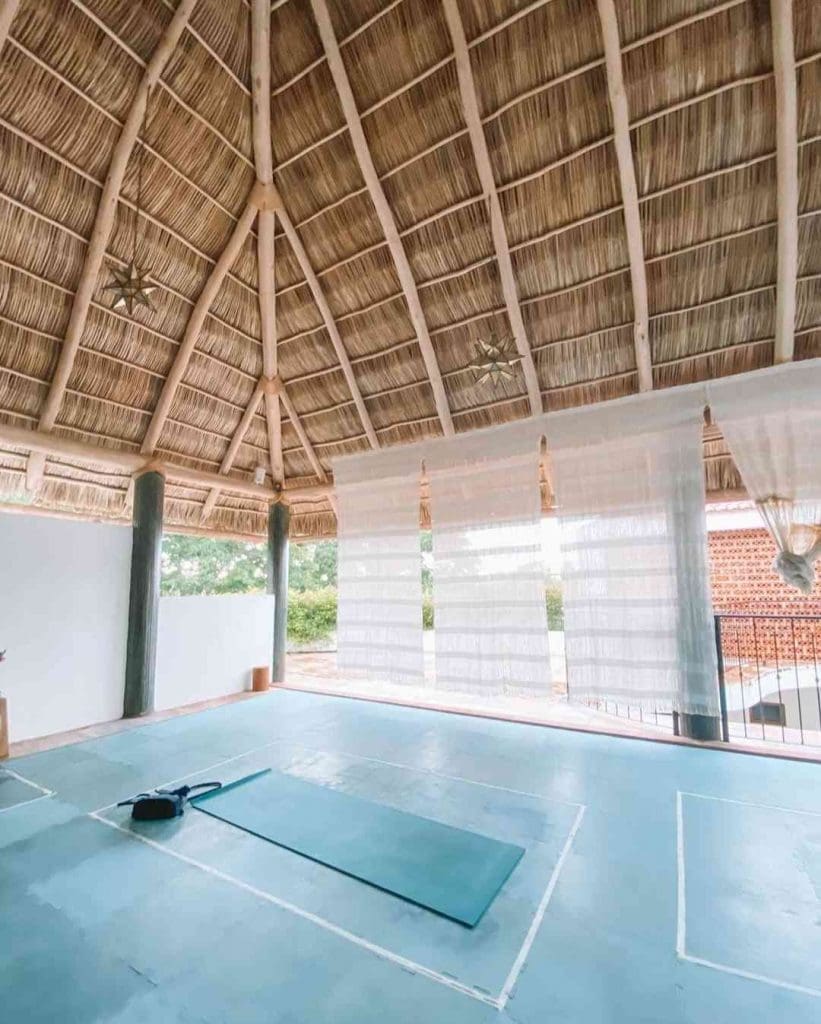 Talk to bartenders and waiters
People in service in Sayulita are usually people who left their life in comfortable cities. I've made a lot of friends by chatting about how I ended up in Sayulita Mexico but other people's stories are more amusing!
Bars that have super cool bartenders include Don Pato (Gaby and David), Cava Mezcaleria (Miguel), and Public House. All the bartenders in these bars are expats who have been living in Sayulita for years.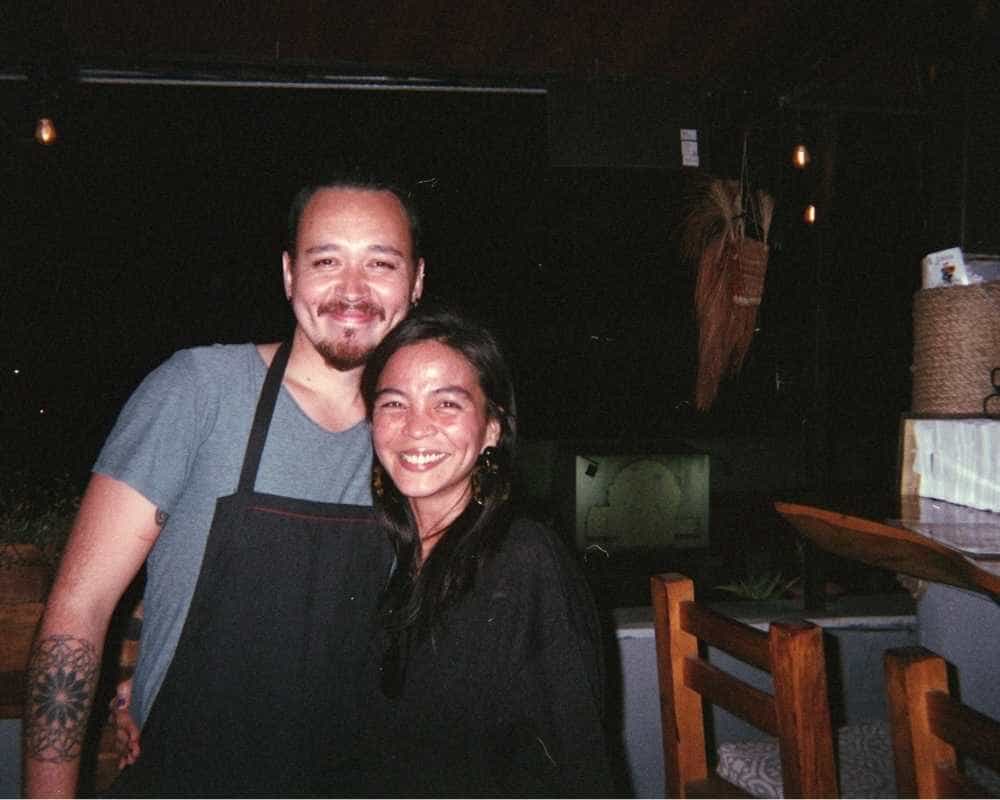 Join Facebook groups in Sayulita
The Original Sayulita People (2.5k members) may seem very elite but this group is really helpful! Here, you can find jobs, see the latest events, and network with like-minded individuals.
Members are both locals and foreigners who live in Sayulita. Sayulita People is also an active group with more than 15,000 members.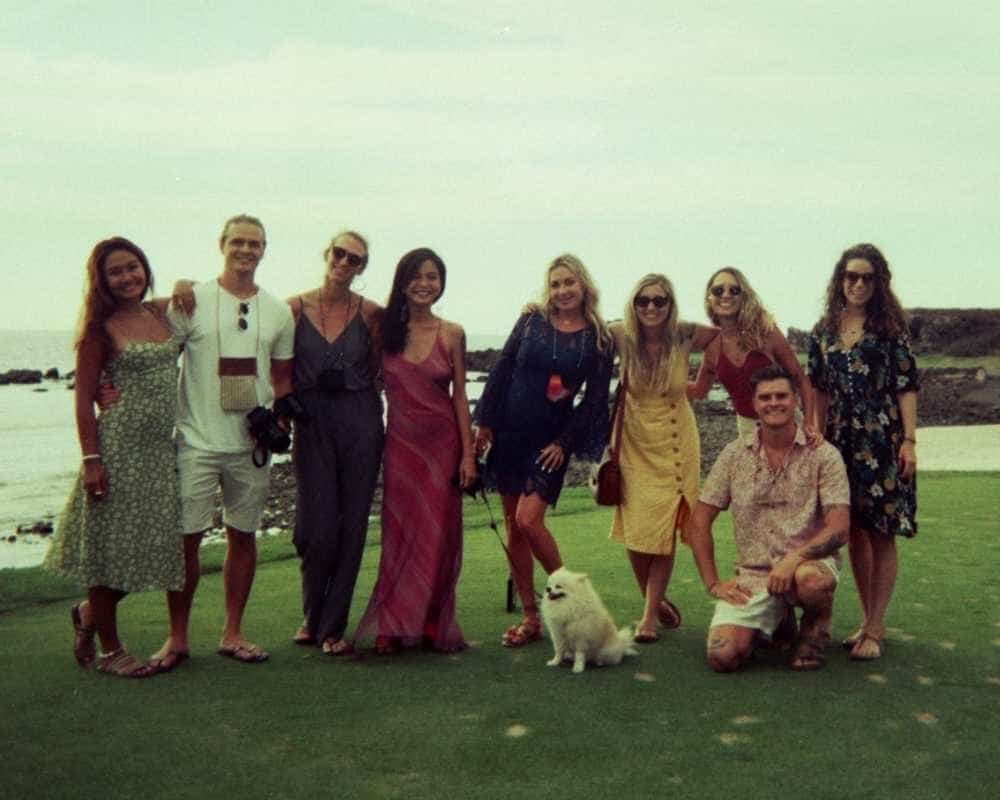 Bumble or Tinder in Sayulita
As it is a small town, everyone you will see on the streets will also be on Bumble or Tinder. You don't really need the app but it could be a tool if you're not the type who just comes up to people and say hello.
In my experience, there were a lot of travelers in Sayulita who are on the dating apps but are not going out to party.
My girlfriends and I also match the same guys. The town is so small that even dating in real life, many people had conflict in dating the same person.
Either way, the apps are still a good way to meet people in Sayulita Mexico so go for it! It's safe!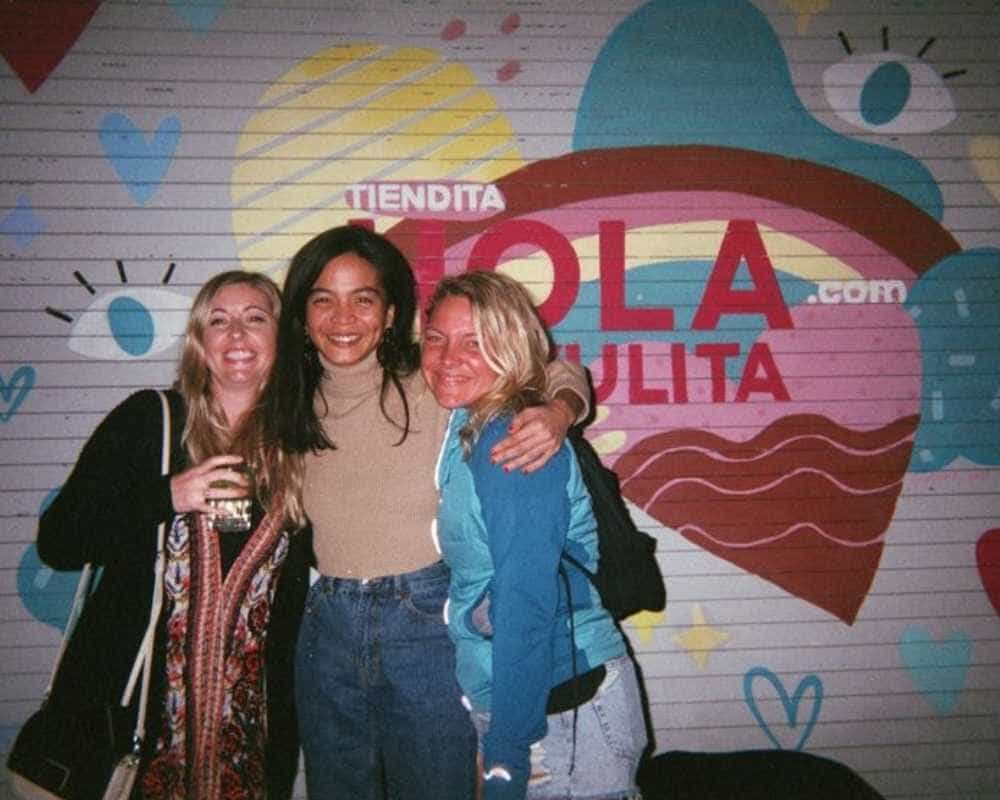 🙋 Questions about Osaka Japan? Leave a comment below or connect with me on Instagram or Tiktok where I answer questions without a cost.
🇲🇽 Sayulita Travel Planning
🚑 Do I need insurance to travel to Sayulita Mexico?
Yes, you do! This is the number one requirement when traveling to Mexico. I use SafetyWing and I only pay $40 USD per month for my digital nomad travel insurance!
✈️ Where can I find cheap flights to Sayulita?
You can find cheap flights to Sayulita Mexico by using WayAway. This is my current flight search favorite and I have proven that flights on this website are way cheaper!
🛏️ Where can I find cheap hotels in Sayulita?
Budget travelers, use Hostelworld when looking for accommodations in Japan. A bed in a hostel dorm starts at $25 USD per night. Booking.com is best for boutique hotels while you will find many luxury hotels on Expedia.
🚕 How do I get to Sayulita from Puerto Vallarta Airport?
You can book with a local driver here for as low as $69 USD! Use my code PSIMONMYWAY10 to get a 10% discount upon checkout.
Trisha is one of those people who left their comfortable life to travel the world and learn about life. Her style is to stay in one place she likes for 3 months (or more) to know what it feels like to eat, cook, speak, and sleep in another culture that isn't hers. She'd like to believe she's not traditionally traveling but she just chooses to be somewhere else all the time. In no particular order, her favorite cities in the world are Barcelona, Buenos Aires, Hong Kong, Mexico City, and Tel Aviv.