This Granada digital nomad guide was written by Dave Hoch who's been living and working in Spain for the last three years. In this post, he will share all his insider tips on how to succeed in Granada, Spain as a digital nomad!
Reader Mail: Trisha, loved your study abroad adventures in Spain! I have been following you since 2012. I've seen how much you've grown and I love that you are still traveling! Now that Europe is open, I was wondering if you can share any digital nomad destinations in Spain? What do you recommend? I was thinking Granada but I can't find any personal experiences on the Internet. I hope you can share your thoughts! Gracias and more power to you and your blog!
– James Thomas, USA
Hey James!
Thank you so much for following – I really appreciate it! Wow, Spain feels like a lifetime ago but I am glad that you are still following my journey. To be honest with you, I have not been to Granada but the good news is I have a digital nomad friend who can share his experiences as a Granada digital nomad.
Dave is a travel blogger at Big Cup of Coffee. He's lived in Granada for three years and can answer all your questions. I hope you really make it to Spain – it's a great place for digital nomads! I plan to go there in 2022 so let's keep in touch!
Xx,
Trisha
I've been living and working as a digital nomad in Granada, Spain for over 3 years. Prior to living in Spain, I traveled for several years and originally I am from Oregon, USA. I run a digital holistic web design company and development company that specializes in SEO, email marketing, etc.
Granada digital nomad: costs, Internet connection, and everything you need to know
Personal experience as a Granada digital nomad
I chose to live in Granada as it is known to have the highest quality of life in Spain and there are a plethora of reasons this town is a "hot post" for foreigners.
First and foremost, it is a city that has been around for many centuries. If you don't plan to stay here long, it is also very easy to spend a week in Spain.
It's rich in history and culture which makes it a great place to live. Here are some reasons why you should live in Granada:
It has easy access to the Mediterranean Sea so you can enjoy beautiful beaches all year long.
There are plenty of outdoor activities like hiking or biking in the mountains near the city. The Sierra Nevada mountain is over 3000 meters (10k feet) tall.
The weather is perfect all year round with mild winters and warm summers. 300 days of sunshine each year!
The people of Granada are very friendly; they always have time to say hello or give directions when needed
There are many historic buildings that still stand today as reminders of times long gone by
Home-cooked Spanish cuisine is served at every restaurant in town.
Of course, mentioning Granada would not be complete without mentioning the Alhambra. The Alhambra is a Moorish palace and fortress complex in Granada, Andalusia.
It's located on the hill of El Albayzín (the old part) which gives great views over the city. The name comes from Arab الحمراء  h-Al-Hamra', meaning "red."
This was due to its rosy color as seen by Muslims after they had taken it back for their own people following centuries of Christian rule where it also served as an outpost during times when Moors were not allowed to come into town at all without permission!
The architecture features Islamic design elements such as calligraphy; vegetal ornamentation that can be found throughout mosques or the ottoman empire.

Granada digital nomad guide: costs, Internet connection, and more!
Granada cafes with strong wifi
Cafe Bar Arte Fusión ($)
They've got a great selection of tapas and food. Their wifi is outstanding and reaches the patio. Plus, they've got great coffee and expresso as they've got a Jura S8 machine producing the brews.
Perspectives – Café & Honest Food ($$)
Perspectives is the place to go if you're a coffee lover and need to treat yourself to a little dessert too. They've got an incredible selection of different coffees from around the world, including high-quality Sumatras single-origins. Plus, they speak English, and owner Guispesse is more than happy to chat with you about the latest roasts they've received.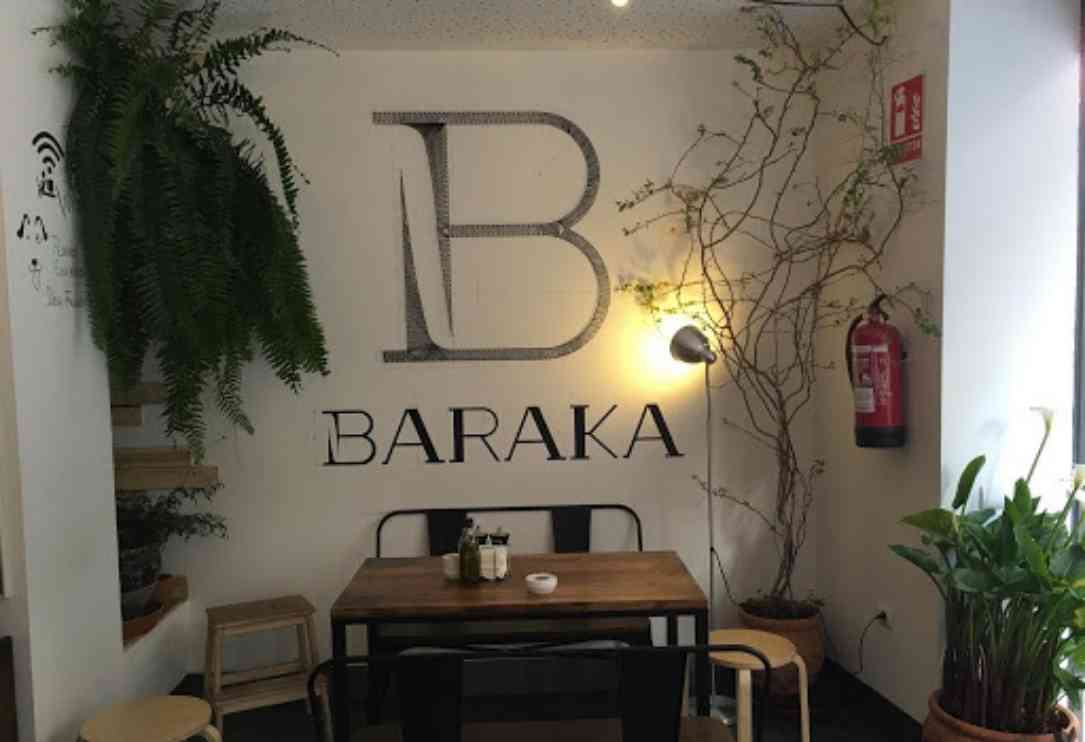 Cafe Baraka ($$)
If you're feeling a little home-sick and want a place to call home, this is your joint. They've got plugs everywhere, a huge menu, are open on Sunday's and have great crepes. Their coffee is delicious as they use a Breville Oracle Touch to produce delicious lattes with plant-based ingredients options.
Coworking spaces in Granada, Spain
There are also plenty of coworking spaces for you to work at while you explore this historic and cultural city. Here are my favorites:
Workplace Granada
An open coworking space that has the best coffee in town! There's also access to kitchenettes and meeting spaces.
TOPyCo CoWorking
The TOPyCo CoWorking Space aims to be the best place for entrepreneurs and freelancers who are looking to work remotely on their business projects while living abroad. Reasonable prices and great location make this a go-to for many digital nomads.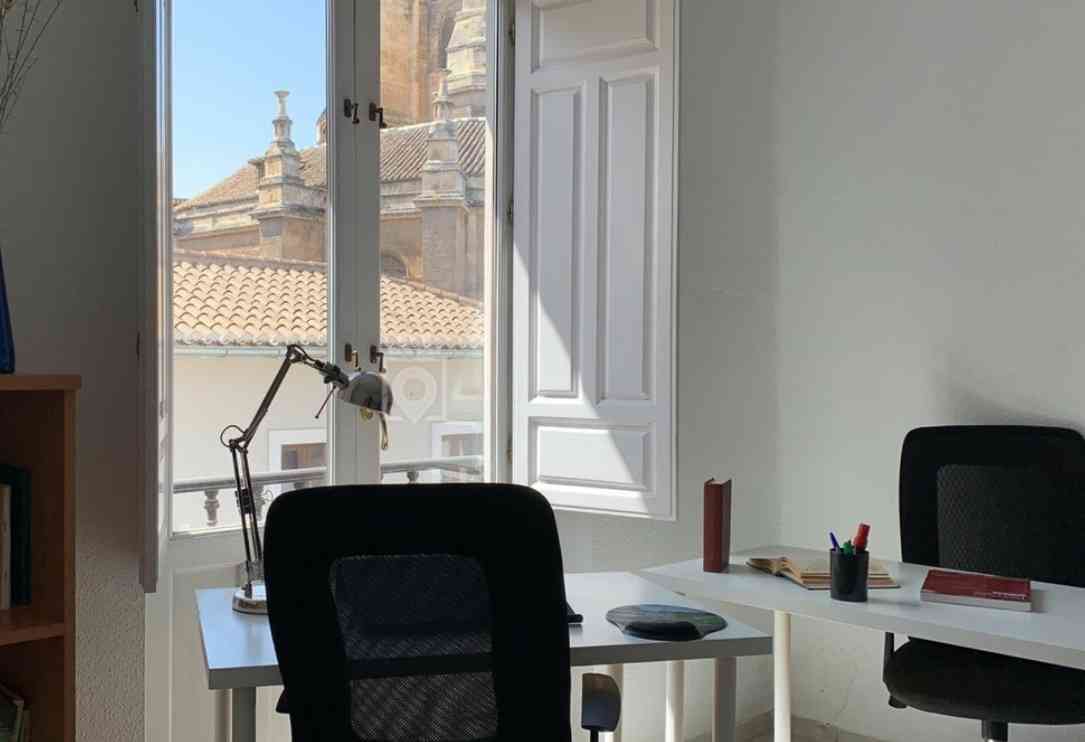 Coworking Granada Catedral
The coworking space in Granada is the perfect place for anyone who wants to work on their own project. They are open all day and have a variety of people working there from musicians, artists, architects, and engineers. If you fancy a quiet environment in the heart of Granada, this is the place for you.
TRISKELE Café + Coworking Space
TRISKELE Café + Coworking Space is a great place for you to work or take your friends out! They have delicious coffees and teas, as well as snacks like fresh fruit. You can also stop by with the kids during their open hours on Sundays so they don't get bored at home while Mommy does some schoolwork in TRISKELE's study rooms upstairs.
It's also an amazing space for anyone who needs a flexible workspace that doesn't come along with all of the distractions- noise, other people around you working on projects – especially if it might be distracting from what you're doing because then we provide coffee and tea throughout our day-long office hours too!
If you're interested in meeting new people, every co-work space has some sort of social component. There are also heaps of Facebook Groups that are dedicated to foreigners living in Granada like Expats Granada.
In addition, there are plenty of informal language exchange meetups throughout the city if you're interested in polishing your Spanish skills or are just getting started.
Internet speed in Granada, Spain
From a digital nomad's perspective, the wifi in the city is top-notch. There is fiber all over the city center and recently free wifi hot-spots were installed throughout the city. In my apartment, I have fiber optic of 600MB upload and download for less than 50 euros a month.
Similarly, the 4G cell data carriers consistently reach 50+mb download and 20+mb upload. You can easily purchase cheap prepaid data plans with cell phone carriers and spend less than 10 euros a month for 20GB of data at full LTE/4G speeds.
Cost of living in Granada, Spain
The general cost of living in Spain is much lower than in other European countries. Food for example can be very inexpensive compared to northern European countries or France. You can easily get by on public transport or walking in Granada as it's a small city.
Cycling in Spain is also very common whether it be a small trip or just within the cities. You need to get a bicycle if you decide to live in Spain full-time!
Because Granada is a university town, housing can always fluctuate. Expect to spend 300 euros a month on a shared flat with roommates. Facebook groups are always an easy way to find available. accommodations. Just search for "Granada Housing" or "Granada Pisos" and you'll find several groups.
If you're fancying something more short-term, there is a smorgasbord of hostels in Granada. If you're not the type who'll stay in hostels, there are a lot of Granada hotels fit for all types of budgets.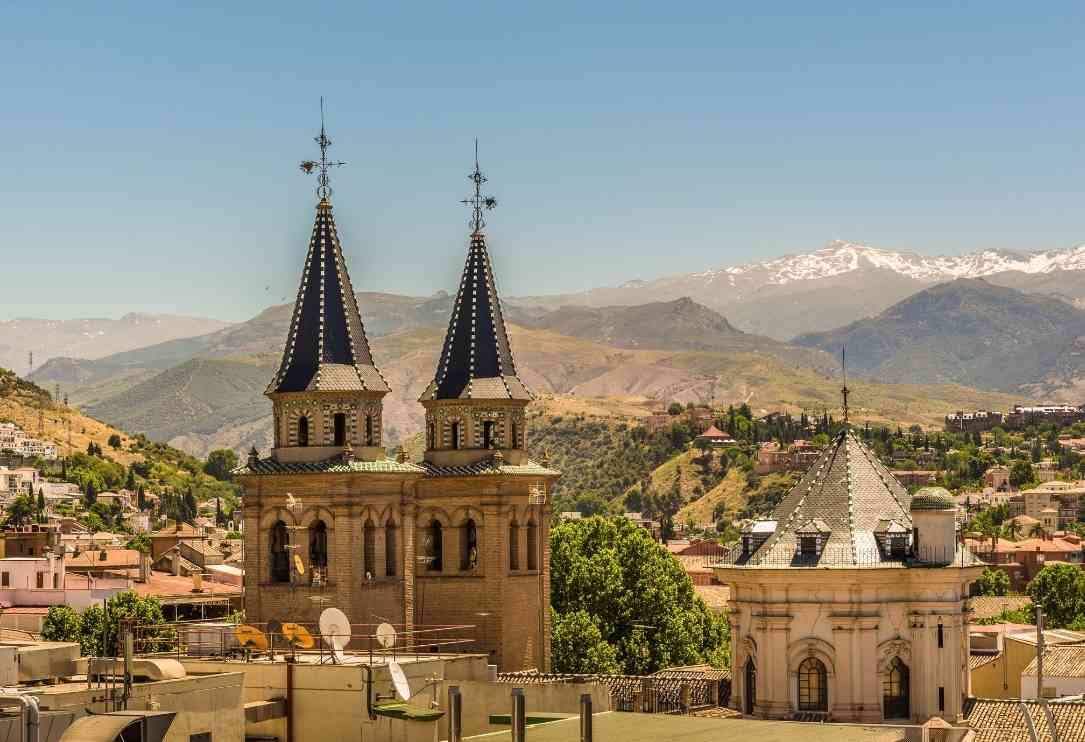 Overall, I've found Granada to be very inexpensive compared to the United States for a few reasons. One, free tapas! Every bar and restaurant gives you free tapas when you order a drink, even if you buy water. A small beer (called a caña) costs less than 2 euros and you'll get free food with it.
The local's trick is to always order very small quantities of beer or wine to maximize your free food intake. The other reason is that you rarely need to pay for transportation.
The city is small enough that you can walk nearly everywhere. If you're in a hurry, the light rail and bus system cost less than 2 euros and the network reaches throughout the city and surrounding towns.
Granada digital nomad visa (Spain)
Spain is part of the Schengen zone, therefore, does not require visas from travelers coming to visit for up to 3 months. If you're traveling in Europe then you already can access Spain.
In my experience, I wanted to spend a long time in Spain and received a 1-year residence permit via a consulate in the United States.
Finding apartments in Granada
The easiest place to find long-term rentals is through Facebook groups like Granada flats for rent or via an app like Wallapop. Wallapop is the Spanish version of Craigslist in the United States. You'll also see printed sheets sprinkled throughout the city where people are looking for roommates.
Lover of life and consumer of dark craft coffee, Dave is the co-founder of BigCupofCoffee.com, a site dedicated to brewing the best cup of coffee at home.