☕ Support this blog's honest and transparent journalism. Help us add value to what we are sharing. Keep P.S. I'm On My Way free for all by donating to our coffee fund.
Mexico City Roma accommodations: is this the best area in the capital? In this post, I listed down 7 of my best short-term rentals whenever I am in Mexico City, all fully equipped for digital nomads like you!
📬 Reader Mail: Trisha, amazing resource about being a digital nomad in Mexico! I am writing to you today because I saw that you lived in Mexico City Roma area I can't remember when – I just saw it on your Instagram stories!
I am not a big city person but greatly considering Mexico City because of Internet. Based on your articles about other areas in Mexico, I feel like high-speed wifi is a problem in Mexico so I'd like to try to live in Mexico City for a little bit.
I plan to go for a month and I am thinking if I should book a hotel or Airbnb? I hope you will read this message! I know you are very busy. Thanks in advance!
– Tanya Riddell, USA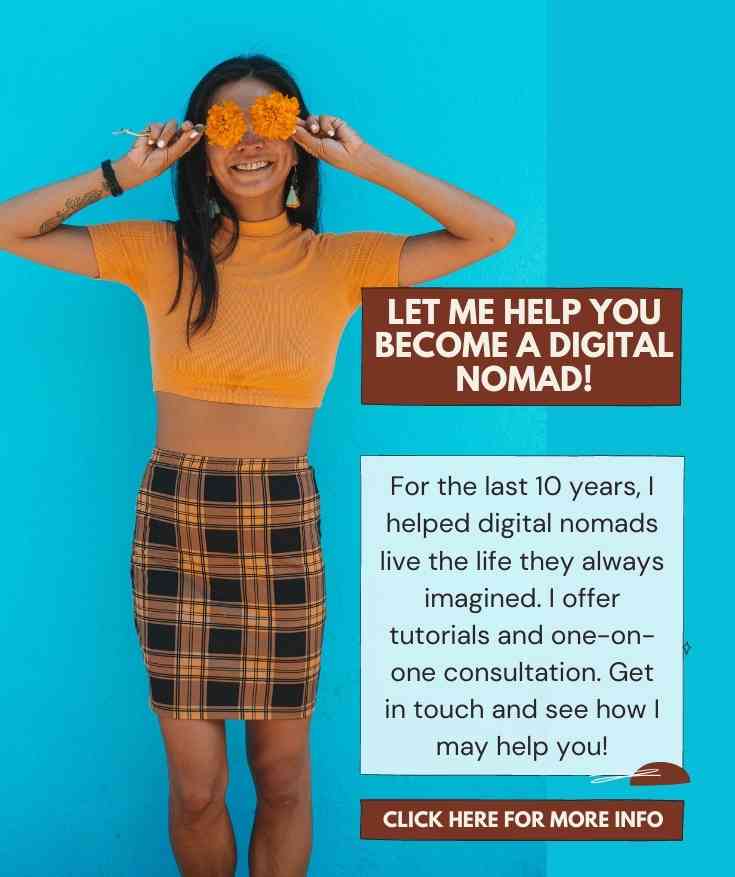 Hey Tanya,
Thanks for reaching out and GOOD CHOICE! Mexico City is one of my favorite cities in the world. I lived there when I first came to Mexico in 2018 and I am planning to go back there this year! It's really one of the best digital nomad destinations in Mexico.
Many people don't like big cities but growing up in a small town, I've always lived in cities and I love it! When you think about Mexico, you'll never think of the capital as the best place to live in because of the allure of the beaches. The problem is infrastructure in small towns is really bad that it's impossible to have a great WiFi connection.
When this happens, I always tell people to check out Mexico City and they are quite surprised how everything is cheap, wifi is fast, and quality of life is generally impressive (except for the bad air quality).
I hope you make it to Mexico City and if you ever decide to live here, let's meet. I will be living there this fall!
Xx,
Trisha
Is Mexico City open?
I visited two weeks ago and I actually thought it would be dead and that everything will be close but Mexico City is back to life!
One of the hindrances of moving back to the city is the extensive lockdown they implemented for the last year. I really want to explore Mexico City more so living there will be the best option but I thought, if everything is closed, what's the point?
Note that Mexico City has the highest COVID cases in the whole country but they are starting to re-open little by little.
See also: Mexico City Vegan Food Guide
During my recent visit, I was able to go to bars but they have a 4-person limit per table. There is also an 11:00 pm curfew for all bars and restaurants.
Museums and big venues remain closed. Honestly, I felt like everything is back to normal. It's only the 11:00 pm curfew that makes a difference so don't worry about living here and locking yourself in – CDMX is back to life!
A little bit about Mexico City Roma neighborhood
A lot of people mistake The Academy Award-nominated film Roma to be in Rome but that Roma refers to this neighborhood in Mexico City.
Along with Condesa, it is often referred to as the hipster neighborhood as you will find lots of specialty coffee shops and restaurants.
If you plan to visit and get to know all these places, it may take you a year or so but that's probably my plan when I move there this September!
Roma is originally a neighborhood for the upper-class (as seen on Netflix's Roma) but in today's setting, it is for everyone. Most of the people who live here are young professionals and expats. Roma is not filled with white expats if that's your worry but there are also a lot of people from Europe. To be honest, I did not see a lot of Americans or Canadians when I was staying here – I feel like Americans and Canadians love the Mexican beach towns more than the city.
You might also like: Inside Frida Kahlo's Blue House in Mexico City
The 1985 earthquake in Mexico City greatly affected the Roma neighborhood but up until today, the renaissance structures are well-preserved. Wide array of colors, symbolic street arts, art deco — Roma is definitely the European slash Latin neighborhood of your dreams.
In terms of safety (and I am only speaking for myself), I feel very safe in Roma. I walk here every night by myself and I never feel harmed. The neighborhood is well-lit and it is always full of people so don't worry about your safety. I guarantee this area is very safe based on my personal experience.
Mexico City Roma accommodations: should you book a hotel, Airbnb or serviced apartment?
Your first option is probably Airbnb but I stopped using this platform long ago because of the hidden fees that are not even disclosed to you as a customer. If you are not tech-savvy, you probably wouldn't notice the extra fees charged upon checkout on Airbnb – it will just surprise you when your credit card statement comes in. I don't want to express my hate with Airbnb but as a long-term traveler and digital nomad, I've learned how dishonest this company is so I stopped supporting them.

If you stay in hotels, you won't really have the real Mexico City Roma experience. I'm sure you prefer to have the amenities and services around you that's why you choose to stay in a hotel but the idea of staying in Roma is getting to know the neighborhood!
Serviced apartments are probably your best bet since they are very centric. I recently discovered Casai, a new booking platform for apartments in Mexico City. It's quite similar to Airbnb but is straightforward and is very transparent with what they will charge you. Plus, they offer long-term stays for digital nomads!
Read: Mexico City's late-night eats (Roma and Condesa neighborhoods)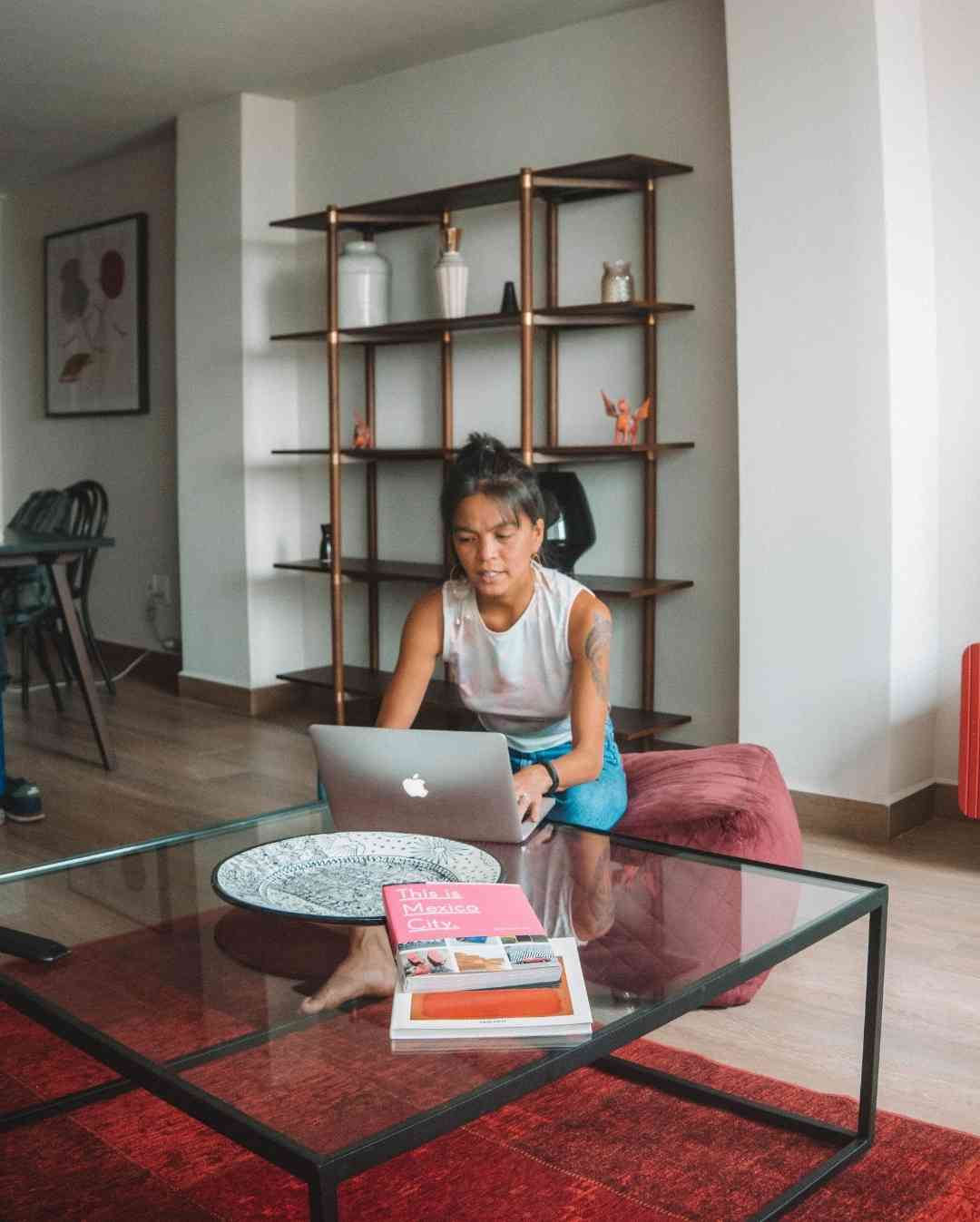 Best Mexico City Roma accommodations for digital nomads
I fly to Mexico City a lot and even if I am just staying one or two nights, I always choose to stay in Casai. Their apartments are fully equipped with a kitchen, smart home devices, spa-grade towels, coffee/tea, and many more.
Best of all, their WiFi speed is lightning-fast. This is definitely recommended to digital nomads who are looking into staying long-term in Mexico City.
In the next parts of this post, I am going to show you how beautiful these serviced apartments are, together with my assessment of distance to center and accessibility which are my two main factors in deciding where to stay in any city in the world.
If you like them, book them and use my discount code below. Please note that I do not recommend brands and companies I do not believe in nor have experience with.
If you feel like this post is too long and you don't want to read it all, click here to see all Roma apartments and choose directly from their website.
Planning to stay in Casai as a digital nomad? Use the code PSIMONMYWAY to get a 15% discount
The 7 best Mexico City Roma accommodations
Miraflores Roomy Flat is located in Cordoba Street with ample bars and restaurants around. Oh no, don't worry, it's not too loud!
What I love the most about this apartment is there's a lot of light coming in from the big windows. You can even watch the sunset from the living room!
It doesn't have its private terrace but you can stay at the rooftop for sunset viewing or even working. They have separate wifi on the rooftop!
Starting at $80 USD per night, this flat can accommodate 4 people as there are 2 bedrooms with double beds. Both rooms have big storage cabinets that I never even got the chance to use.
This building does not have a parking space but you can park on the street.
➢ Check prices and availability for Miraflores Roomy Flat
Most accommodations in Mexico City are already Instagram worthy but the Alebrije Stylish Retreat is 100 times more instagrammable!
Popping hues of Mexican blue, teal and yellow envelope the whole apartment. The terrace doors are massive which allows enough light to come in.
Light is really important for me in terms of working from home so this one is upvoted! The terrace is the best place to go people watching.
Recommended: How to find apartments in Mexico City
I also love all the wooden furniture in this unit that truly complements the color pop. Calle Queretaro is one of my favorite locations in Mexico City as it is very quiet even if there are lots of bars and restaurants around.
If you are a vintage lover, there is a vintage store in this street that I always frequent (Queretaro 121). This apartment has 3 bedrooms and can host 6 people. Prices start at $162 USD per night.
➢ Check prices and availability for Alebrije Stylish Retreat
Starting at $50 USD a night, Américas Comfy Retreat is a one-bedroom apartment unit with an open layout. It could look really small in the photos but it's definitely spacious for two people.
I recommend this for couples because the bedroom doesn't have a door. But that really makes this a liveable space and easy to move around.
➢ Check prices and availability for Américas Comfy Retreat
Although all the apartments in this post are in the Roma neighborhood, I awarded Gutierrez City Suite as the best location because it's super close to Colima Street, a strip in Roma filled with cafes and pleasant-looking structures.
If you're a digital nomad and you want to work outside sometimes, cafes with good wifi are super near!
This studio unit has very big windows that allow natural light to come in. Starting at $50 USD per night, this could be a good spot for solo traveler digital nomads who wish to make Mexico City their base.
➢ Check prices and availability for Gutierrez City Suite
Have you been to Tokyo? Or Hong Kong? Well, Cuevas Stylish Retreat really feels like that but what makes it different from my favorite Asian cities is the crazy big window that will give you 24/7 access to Roma's urban views! I mean look at that window and imagine waking up to these views every day!
This apartment in Roma has a very straightforward layout. It looks small but there is plenty of living space for your short-term digital nomad gig in Mexico City.
There is also a fully-equipped kitchen but I know you're not going to cook since Mexico City has a crazy culinary scene and that extends to Roma.
➢ Check prices and availability for Cuevas Stylish Retreat
Pera Private Apartment is newly renovated and located in the heart of Roma. It is very close to Alvaro Obregon Avenue where you will find the best restaurants in Mexico City.
The nightly price is pretty fair for its size and I recommend this to solo travelers as well. I feel like the queen bed is more comfortable if you're by yourself. It also has an open layout so it's ideal for couples.
➢ Check prices and availability for Pera Private Apartment
#7: Best for groups: Almada Chic Escape
Almada Chic Escape will make you feel like you are in Europe! This apartment is spacious and I feel like 4 people can move comfortably here.
Each bedroom has a mini-terrace with street views. My favorite part of this apartment is the kitchen which is only not good for stay-in dinners but also a great space to work in.
➢ Check prices and availability for Almada Chic Escape
☕ Do you like what you're reading? Does it help? I take a lot of time creating valuable and meaningful content. If you like to support my content creation and my blog, consider donating to my coffee fund. Thank you in advance!
Mexico City Roma accommodations on Pinterest: save it for later!
Trisha is one of those people who left their comfortable life to travel the world and learn about life. Her style is to stay in one place she likes for 3 months (or more) to know what it feels like to eat, cook, speak, and sleep in another culture that isn't hers. She'd like to believe she's not traditionally traveling but she just chooses to be somewhere else all the time. In no particular order, her favorite cities in the world are Barcelona, Buenos Aires, Hong Kong, Mexico City, and Tel Aviv.