What a joy it is to live in Cabo Mexico, one of the most visited destinations in the world! In this post, I will share how I ended up living in Cabo, my solo travel experiences, and answer your burning question: Is Cabo San Lucas safe?
📮 Hi Trisha! Glad to have stumbled upon your blog. I love all your content and loved it even more when I found out that you live in Cabo, which is my dream destination! I have been getting a lot of bad feedback from family about traveling there so I showed your blog to my parents and they were a little bit relieved. I would like to go on a chat with you about traveling alone there: is Cabo San Lucas safe? Can I travel there on my own? I know you are there for years and I am really happy I found you! Any feedback would be appreciated. Muchas gracias!

Carrie Zellmer, United States
Hola Carrie!
I moved to Cabo San Lucas in 2021 and I never really had the feeling of being unsafe here. Many people have been concerned about Cabo San Lucas safety but for me, this is the least of your concern when traveling here.
As we are all different individuals and travelers, I will not be biased in answering questions like, "Is Cabo San Lucas safe?" or safety in other countries/cities.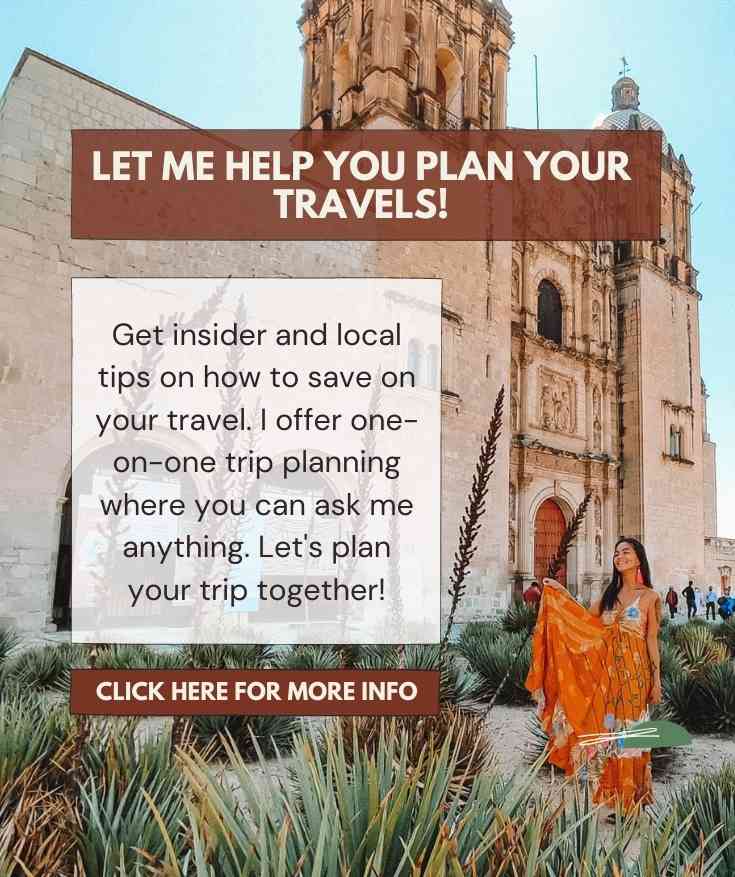 For me, safety is objective and personal, so in this post, I will not convince you how safe is Cabo San Lucas, but I will focus more on real-life experiences of living and traveling here.
If you ever make it this way, I would love to meet you for coffee and drinks – just hit me up and I will show you my version of Cabo San Lucas! Good luck and I hope you push through!
Xx, Trisha
🙋 Questions about Cabo Mexico? Ask me on Tiktok!
🔗 Cabo Mexico: quick links
🚫 Is Cabo San Lucas safe?
ABSOLUTELY! I sometimes don't understand why people ask, "Is Cabo San Lucas safe," because this is one of the places where I do not feel unsafe at all. FYI, I have traveled all 32 states of Mexico and Cabo is the most comfortable.
To begin with, Cabo San Lucas is unlike Guadalajara or Mexico City which has a notorious past. Our fears of traveling to Mexico are informed by the historical context and, of course, what we see on TV like Narcos Mexico.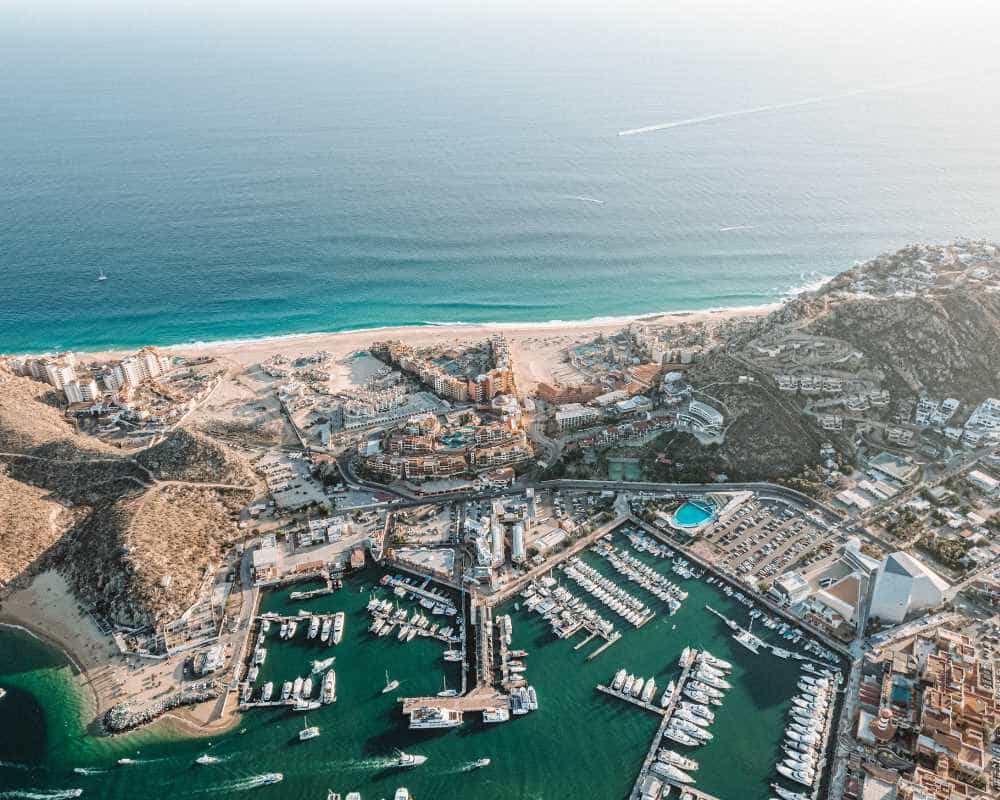 Cabo San Lucas does not have any of that kind of notorious reputation, but still, Mexico is being generalized as a whole, without recognizing that each destination in this country is different when it comes to safety.
Cabo is one of the most visited destinations in the world, and the government here will not do anything to interrupt tourism. They will do everything in their power to care for their tourists, which means that locals are more at risk here than foreigners.
🛑 Is Los Cabos safe?
YES, DEFINITELY! On this note, it is important to know that Los Cabos comprises 2 sub-cities: Cabo San Lucas and San Jose del Cabo.
I live in Cabo San Lucas but have been thinking for a long time about moving to San Jose. While I feel extremely safe in San Lucas, as I grow older, I feel this lifestyle and crowd are not for me.
Cabo San Lucas is for party-goers and tourists who want to drink all the time during their vacation, so as someone who lives here, I feel the chaos every day, which I loved at the beginning.
As San Lucas gets rowdier, more and more police are patrolling the streets, and traffic is getting heavier.
San Jose del Cabo, on the other hand, is a more quiet area for families and mature travelers who want a quiet and peaceful vacation whilst enjoying the beach and resorts.
Both Los Cabos are safe, and there is NOTHING to worry about when traveling here. Unless you involve yourself in some sketchy transactions while you are here.
🗺️ Cabo Mexico Map
💗 Why I love Cabo Mexico
It feels like it's a different country
Before living in Cabo San Lucas, I was living in Puerto Vallarta and Sayulita. Both are located on the Pacific Coast or what we call mainland Mexico.
While I also felt extremely safe there, I realized how different Baja California Sur is on the mainland regarding the layout and landscape – there is nothing like Baja!
The deserts, the untouched lands, the vastness of everything – there is so much space in the Baja that you won't see anywhere else. This is also where I can still see empty spaces, and the beaches have not been terrorized by real estate developments yet.
This is not to say that there aren't a lot of real estate developments here, but there is more space here than anywhere in Mexico.
I recently completed a Baja California Sur road trip, and this is one of the events that made me stay in Cabo San Lucas. I can see myself living here for a long time!
The Cabo San Lucas Arch
The Cabo San Lucas Arch is a natural rock formation carved over centuries by the wind and ocean waves. This magnificent arch stands at the end of the Baja California Peninsula, where the Sea of Cortez meets the Pacific Ocean.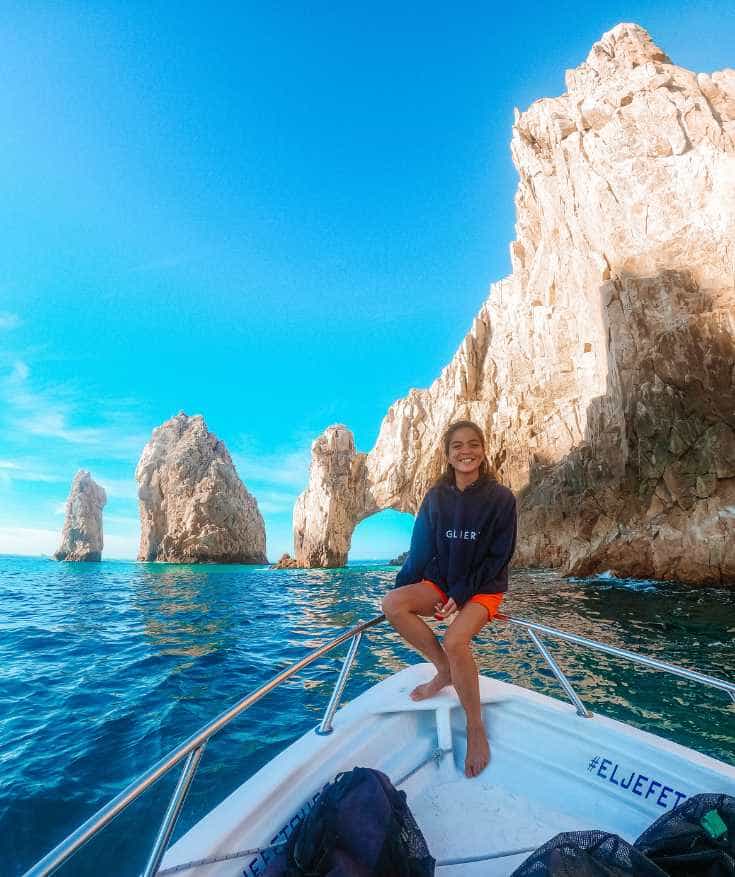 I live in front of the Cabo San Lucas Arch, and I can literally see it from my bedroom. Every day, I drive home from the gym and see the arch from afar, I still never get tired of this view!
Marine life in Cabo Mexico
The waters surrounding the Cabo San Lucas Arch are home to a variety of marine life, including sea lions, whales, dolphins, and colorful fish. You can go snorkeling or diving to explore the underwater world and witness the diversity of marine life.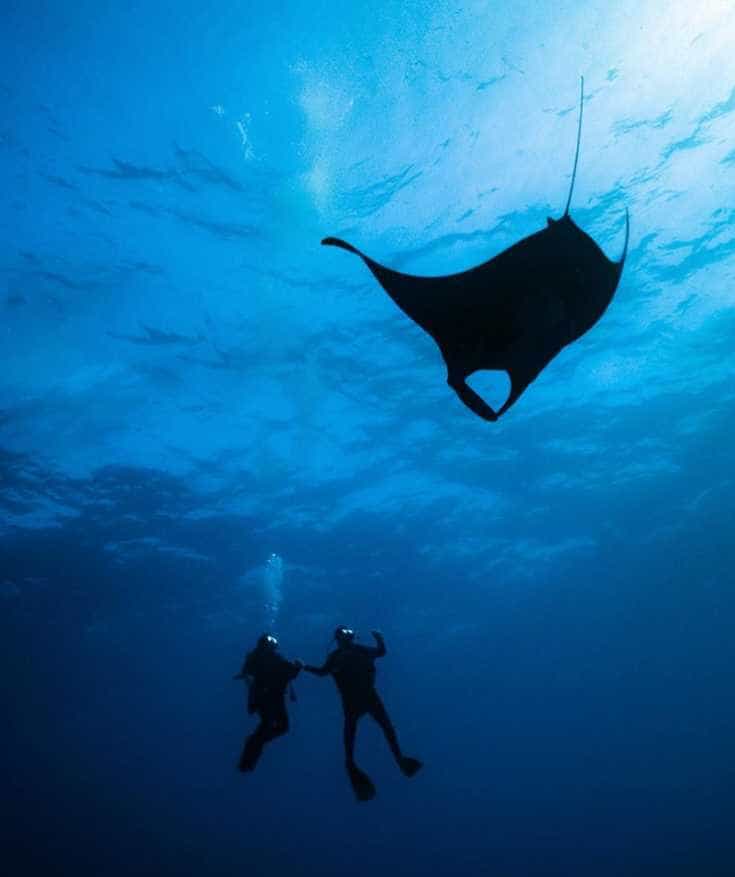 Another plus is that I get to experience the Pacific Coast and the Gulf of Mexico: two oceans that meet in Cabo San Lucas. They are both different regarding water temperature, color, current, and views.
Big expat community
So big that you feel like you are in the states! Most of the expats here are Americans, because of the close proximity of Cabo to the United States.
I know that for some of you, this is a plus and for some of you, this is not a good thing. Personally, I love having different types of tribes while living in Mexico.
Since I am fluent in Spanish, I do have some close-knit groups of Mexican friends, and through them, I have learned so much about Cabo that isn't in the mandatory tourist circuit.
Many friends ask me why I chose to live in a resort area, but those friends only know the image of Cabo as a resort city. If you live here, you will not live like vacationers since there is another culture apart from partying and getting drunk.
And even if you are just traveling and don't plan to live here, it is easy to find friends through our expat community. If you decide to travel Cabo alone, you know where to find me!
You get to live life extravagantly for cheap
Cabo is more expensive than most cities in Mexico since we use USD here and everything is in US dollars (i.e. restaurant menus). Some people say it is slightly cheaper than Los Angeles but I feel like they are only talking about travel.
If your living here, the costs are definitely different. I live in a 4-BR house in front of the Arch of Cabo San Lucas and pay $2,000 USD per month. In San Francisco or Los Angeles, we all know what a $2,000 USD rent is like.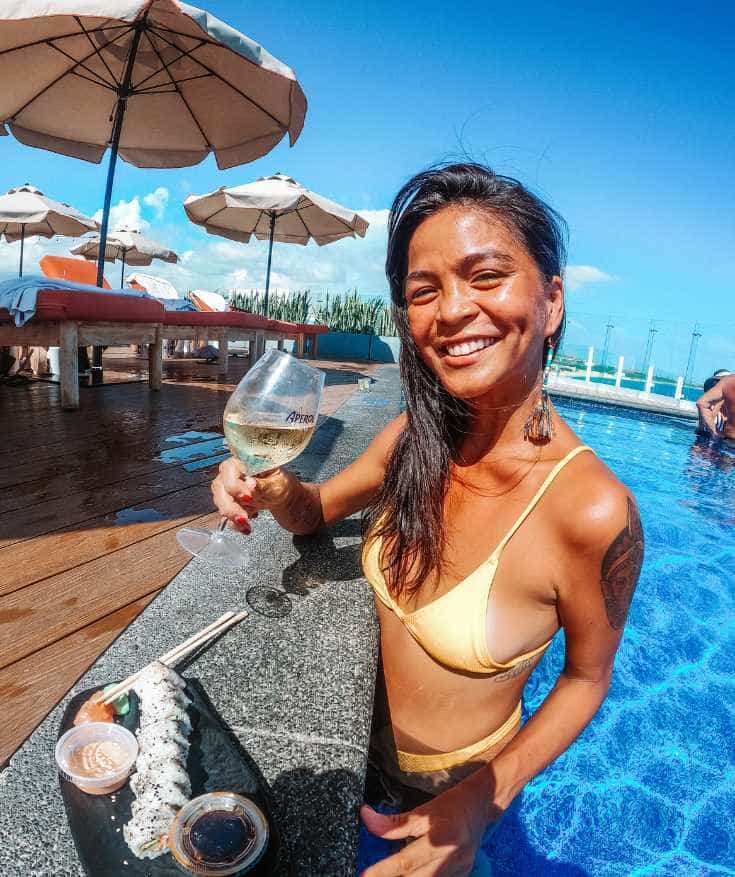 My brothers live in San Francisco, California (one of the most expensive cities in the world) and when they travel here, they see how travel costs are expensive while living expenses are not.
There is also a belief that you can't travel Cabo for cheap and that it is mandatory to stay in resorts but don't get trapped in this idea! There are so many ways to travel here cheaply and you can find some tips on my Cabo San Lucas travel guide!
💃🏽 Experiences in Cabo Mexico as a single woman
Cabo San Lucas safety: cat-calling
When I was living in La Paz, I experienced extreme cat-calling, and I did not expect that. Although I felt extremely safe in La Paz, I did not enjoy the constant cat-calling and car-honking by the Mexicans.
Some will even stop and take a good look at you – it's insane! Some cars will even follow you while you are walking, but they just want to chat. They're harmless.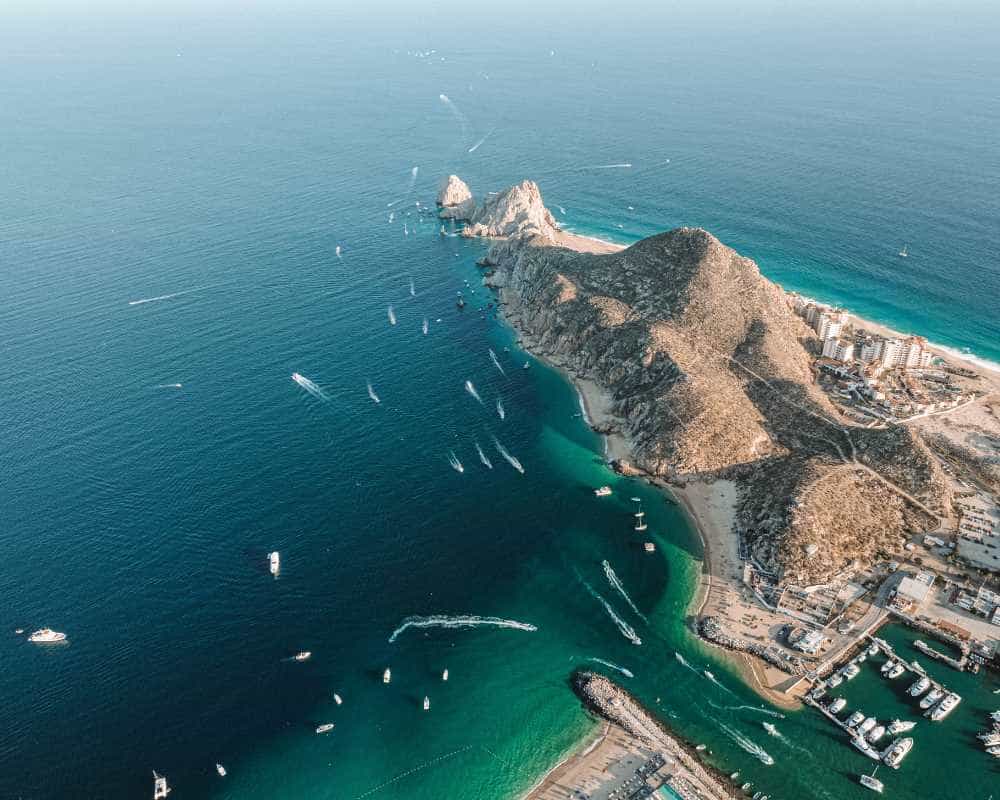 In Cabo San Lucas, everyone minds their own business, and I never had an experience of cat-calling here – the city is too loud for you to hear cat-calling anyway and no one will make that effort to shout (I guess).
The only "cat-calling" I experienced was when an Israeli expat actively pursued me because he just wanted to go on a date. Super harmless and cute, if you ask me.
Police presence in Cabo San Lucas
As a mega-busy tourist destination, expect to see police all over the city, on every corner, and on every street. To be honest, in Mexico, this does not mean it is safe when the police are around.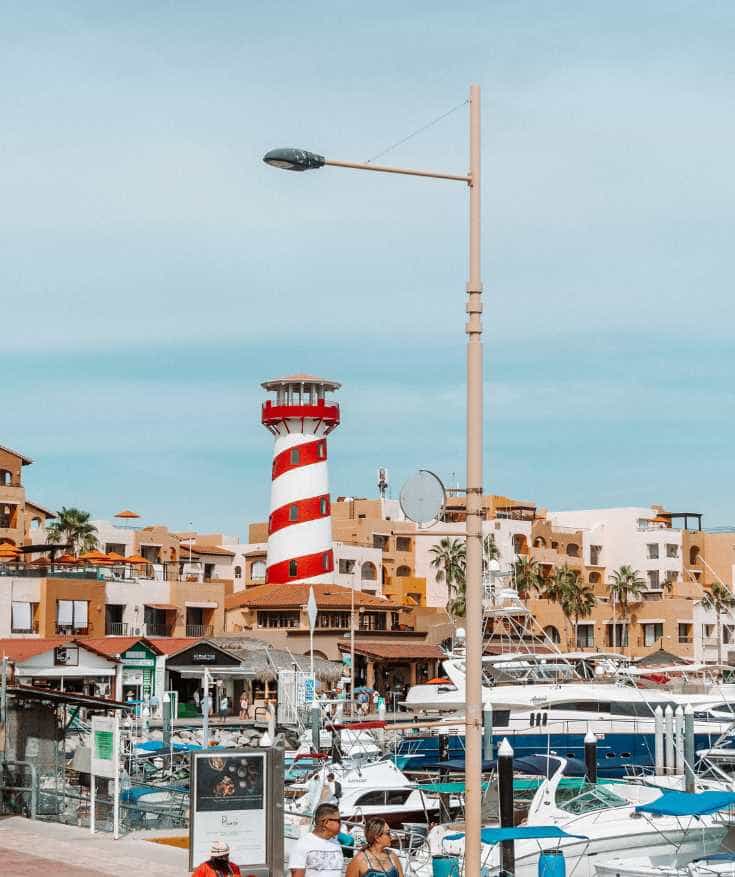 I know that as a traveler, you feel safer if the police are around but not all of them are good so avoid catching their attention (i.e. beating the red light or walking while drinking).
Dating in Cabo San Lucas
I am in a serious relationship now, but when I moved here in 2021, I did nothing but date! Dating here is like anywhere else in the world. It doesn't matter if you date Latinos or Americanos – in Cabo, they are all the same.
If you feel like your date is sketchy, bring him to Cock's Cantina, a corner bar that I frequent. My friend is a bartender there, and every time I feel uncomfortable, he comes to the rescue!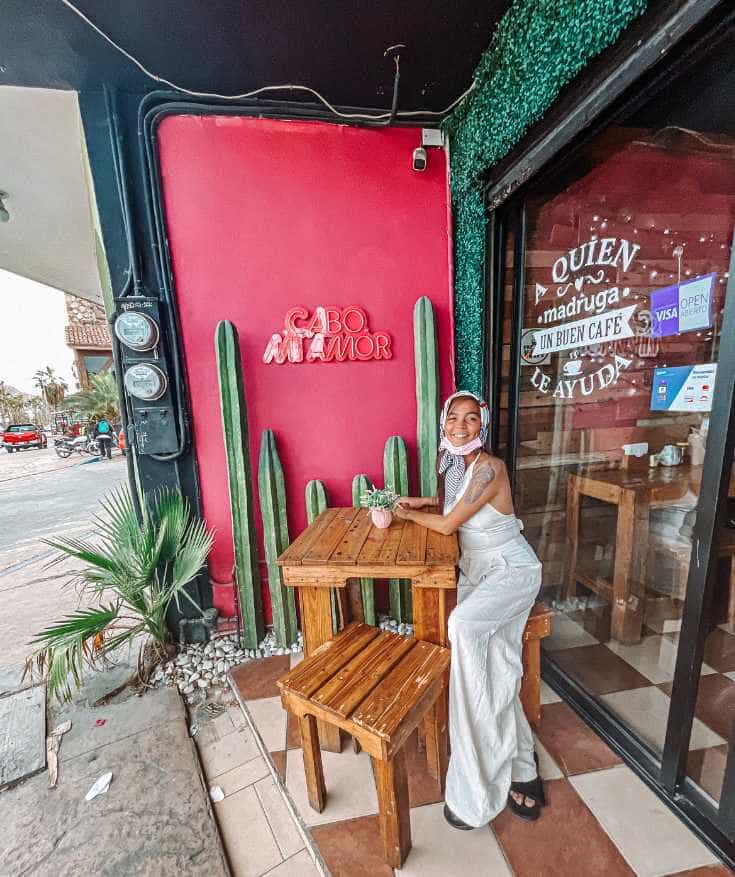 What I am trying to say is if you decide to go on a date with a person you do not know, make sure you have allies around. I am only saying this for women because men have different experiences.
I know many men who also went deep into the Cabo dating scene (including my current partner). They all told me that the girls they matched with were asking for money or wanted to be a sugar babies.
Sugar baby/daddy is a pretty common culture in Mexico (and some Latin American countries) so if you are looking to date here, expect to come across this kind of culture.
Swimming in Cabo Mexico
I know many of you have heard that swimming in Cabo San Lucas is unsafe, but not on all beaches. In the earlier part of this article, I mentioned that Cabo is where the Pacific Ocean meets the Gulf of Mexico (Sea of Cortez).
All the beaches on the Gulf of Mexico are safe to swim (i.e. El Medano Beach, Santa Maria Beach, etc), while the Pacific Coast is not swimmable (areas of Diamante/Hard Rock Los Cabos to Todos Santos).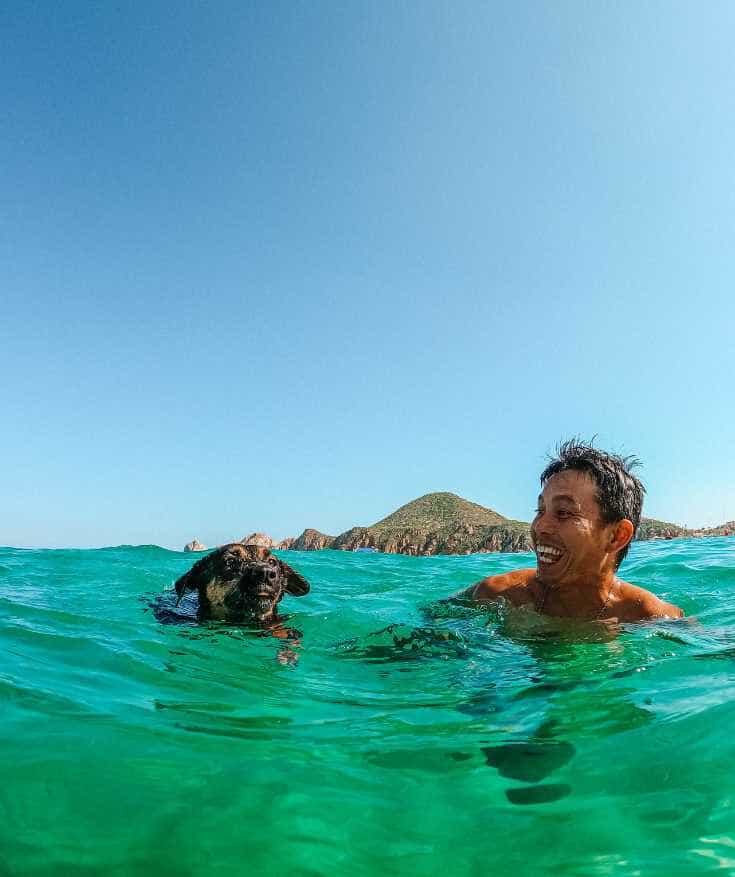 The current strength on the Pacific coast is the North Pacific Gyre, driven by a combination of winds and the Earth's rotation. The winds in this region blow from west to east, which causes surface water to move away from the coast of Baja California Sur and towards the center of the gyre.
This movement of water creates a gradient in the ocean's surface elevation, which in turn generates a current flowing southwards along the Pacific Coast of Baja California Sur.
Is Cabo San Lucas safe at night?
ABSOLUTELY! It is 24/7 open anyway, so there will always be people around. When I first moved here, I did not have a car yet, and I walked everywhere (up to 30 minutes walking).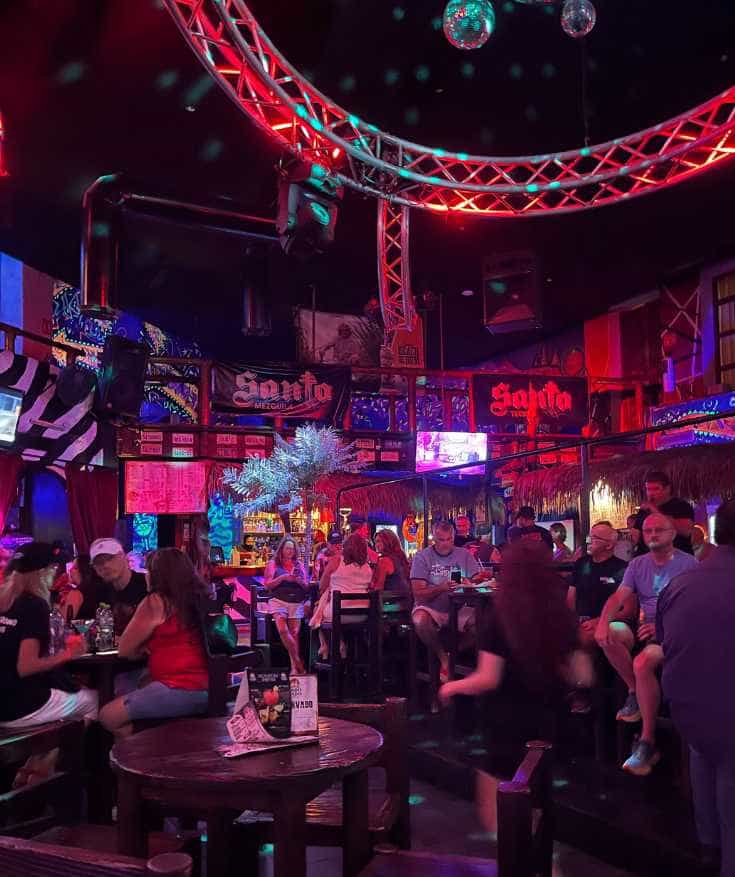 Walking in Cabo San Lucas is safe, and the roads are made for pedestrians, especially in the tourist areas. You have nothing to worry about when walking any time of the day in Cabo.
The only downside of walking is that there are so many vendors who will see you EVERYTHING and ANYTHING so expect to be approached by someone in every corner especially if you really look like a tourist.
Is Uber safe in Cabo San Lucas?
YES, IT IS. Although I have to tell you that one time, an Uber driver tried to grab my leg but this was extremely my fault as I agreed to ride in the front.
No matter what you do, or even if the driver asks, do not sit in front of the Uber. Always sit at the back. I know this is basic knowledge to all of you and should be applied when traveling anywhere.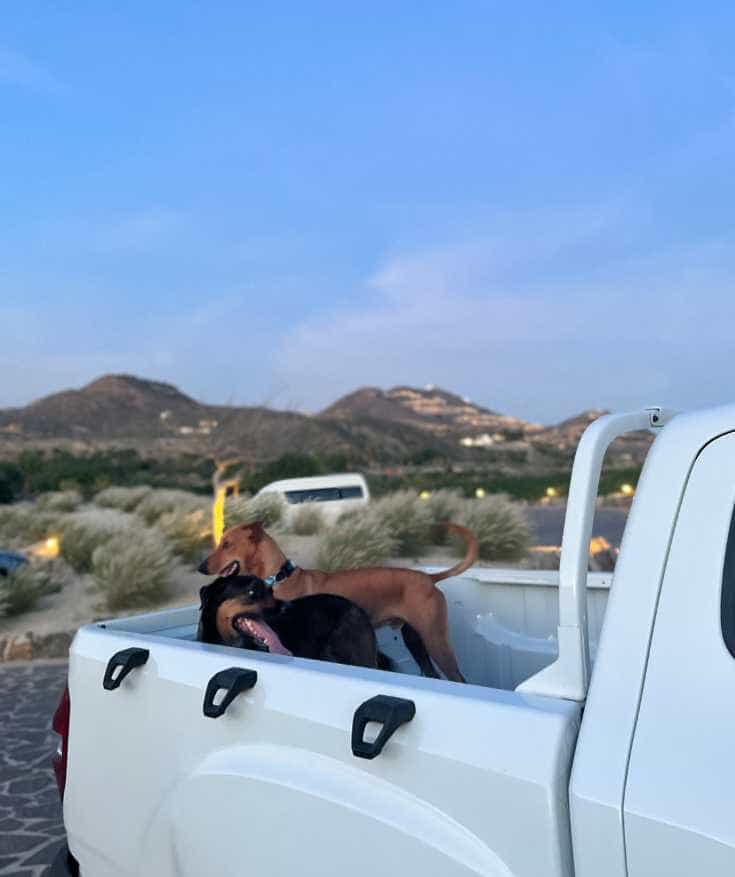 The reason why I sat in front that night was that Ubers were banned on Pescadero Avenue and other tourist corridors of Cabo. If you don't take an Uber, you will pay crazy taxi fares, and I didn't want to do that, especially if I live here and am not a tourist.
The driver texted me that he was arriving and instructed me to sit in front to make it appear like we are just friends. I did not really expect that he will try so I asked him to pull over.
That was my only bad experience riding an Uber in Cabo (alone) and it never happened again. I still take Uber even if I have a car because the traffic here is insane but nothing bad happened to me after that.
I customize Los Cabos tours! 🎉🥳
I live in Los Cabos and have traveled the whole Baja California Peninsula. You can call or send a Whatsapp to my office at +52 473 171 5259 to get a quote: no hidden costs, just simple prices
✨ Cabo Mexico Travel Tips
Everyone can speak English
… at least in the travel industry. Waiters and service people almost have the proficiency of a native speaker and but the majority of them have basic Spanish skills.
I am only talking about the staff that works in busy areas like the Cabo Marina. When you stay in resorts, you will still encounter waiters and housekeeping staff that have zero English skills.
Overall, you should not worry about not being able to communicate well in Spanish but I still encourage you to try to learn Spanish before your trip to Cabo.
Best time to visit Cabo San Lucas
The best time to visit Cabo San Lucas is from November to May, when the weather is warm and dry. During this time, the temperatures in Cabo San Lucas range from 23-33°C (mid-70°F to low 90°F), making it a comfortable and enjoyable time to explore the area's outdoor activities and attractions.
The winter months of December through February tend to be the most popular among visitors, with average temperatures in the low to 22-24°C (75°F).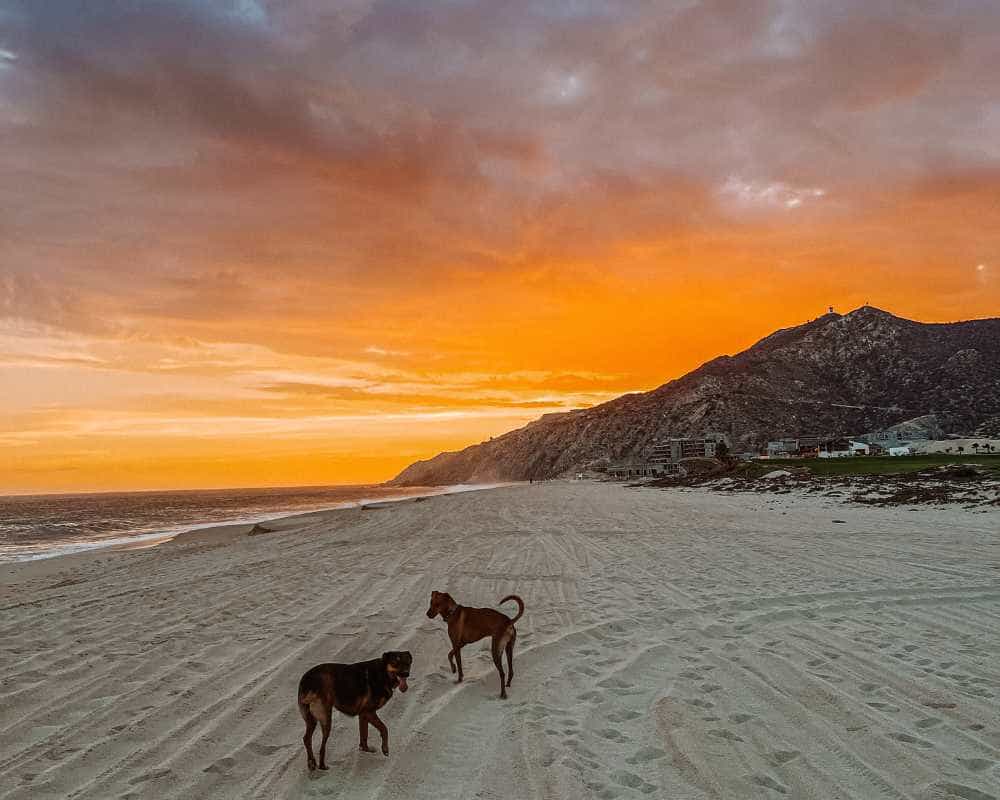 The summer months, from June to October, are considered the low season in Cabo San Lucas due to the hot and humid weather, with temperatures reaching around 32-37°C (98°F). This is also the best time for surfers, as the waves are typically larger and more consistent.
In terms of precipitation, Cabo San Lucas receives very little rainfall throughout the year, with most of it occurring between July and September. Hurricane season also runs from June to November, with the most active months being August and September.
If you are looking for a quieter and more affordable time to visit, consider traveling to Cabo San Lucas in the shoulder seasons of May and November. The crowds are smaller, prices are lower, and the weather is still pleasant.
Where to stay
There are many resorts in Cabo San Lucas, but the best areas to stay are near the Cabo Marina and El Medano Beach. The resorts and hotels in this area are close to shops, pharmacies, bars, restaurants, and everything you need.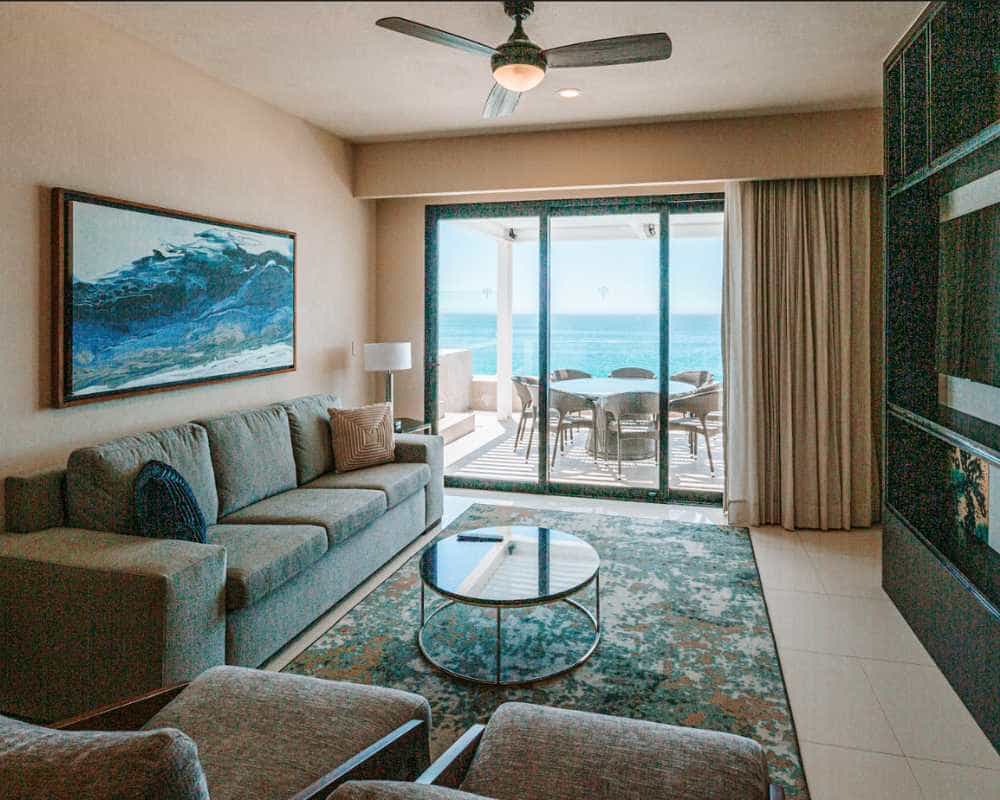 If you want a quieter spot, opt for the Tourist Corridor, just 15 minutes away from downtown. Here, you can stay in resorts like The Cape and Villa La Valencia.
Things to do
Cabo San Lucas offers a wide range of activities and excursions for travelers of all ages and interests. Here are some of the top things to do in Cabo San Lucas:
Whale Watching
Cabo San Lucas is a prime location for whale watching, particularly from December to April when the whales migrate to the warmer waters of the Sea of Cortez. Many tour operators offer whale-watching excursions, allowing visitors to see these magnificent creatures up close.
Snorkeling and Scuba Diving
The clear waters of the Sea of Cortez offer excellent snorkeling and scuba diving opportunities, with abundant colorful marine life and coral reefs to explore. Many tour operators offer guided snorkeling and scuba diving excursions.
Sunset Cruises
Enjoy a romantic sunset cruise along the coast of Cabo San Lucas, taking in the stunning views of the ocean and the famous Arch of Cabo San Lucas. Some sunset cruises even include live music, dinner, and drinks.
ATV and Off-Road Tours
Experience the thrill of driving an ATV or off-road vehicle through the rugged terrain of the Baja California Peninsula. Many tour operators offer guided tours, taking visitors through the desert landscape and to remote beaches.
Sportfishing
Cabo San Lucas is known as one of the world's top sportfishing destinations, with many fish species, including marlin, sailfish, tuna, and dorado. Many tour operators offer fishing charters, providing all the necessary equipment and guidance.
Golfing
Cabo San Lucas boasts some of the best golf courses in Mexico, offering stunning views of the ocean and desert landscape. Many of the golf courses were designed by famous golfers, such as Jack Nicklaus and Greg Norman.
Visit the Arch of Cabo San Lucas
Take a boat tour to see the famous Arch of Cabo San Lucas, a natural rock formation that is one of the most iconic landmarks in the region. Visitors can also swim or kayak around the arch to get an up-close look.
I can introdiuce you to my boat men if you want to take cheaper cruises to the arch!
Visit San Jose del Cabo
Take a day trip to the charming town of San Jose del Cabo, located just a short drive from Cabo San Lucas. This town offers a glimpse into the region's rich history and culture, with a beautiful colonial center, art galleries, and local markets.
These are just some of the many activities and excursions available in Cabo San Lucas. Whether you're seeking adventure, relaxation, or cultural experiences, there's something for everyone in this beautiful region of Mexico.
Best restaurants
Cabo San Lucas is a popular tourist destination in Mexico that offers a rich and diverse food culture. From street food to fine dining, Cabo San Lucas has something for every taste bud. Here's a look at some of the best options for food in Cabo San Lucas:
Fine dining
Cabo San Lucas is home to several fine dining establishments that offer a sophisticated dining experience. One of the most popular fine dining restaurants in Cabo San Lucas is the award-winning El Farallon, which specializes in fresh seafood and offers stunning views of the ocean.
Other top fine dining options include Comal at Chileno Bay Resort, Cocina de Autor at Grand Velas Los Cabos, and Manta at The Cape.
Street food
For a more casual dining experience, the street food scene in Cabo San Lucas is not to be missed. The Mercado Orgánico, a farmers market that takes place every Saturday, offers a wide range of street food options, including tacos, tamales, and fresh fruit smoothies.
Other popular street food options include the seafood tostadas at Tacos Gardenias and the churros at Churro Star.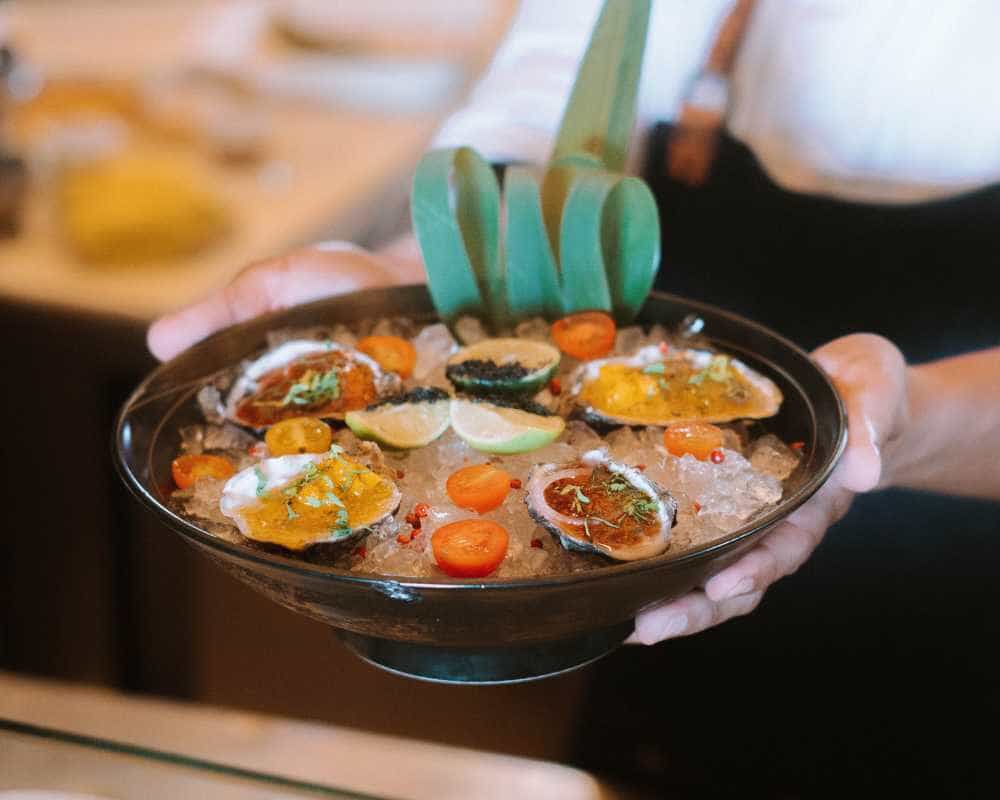 Mexican Cuisine
Cabo San Lucas is known for its delicious Mexican cuisine, with many restaurants serving traditional dishes such as chiles rellenos, mole, and pozole.
Some of the best Mexican restaurants in Cabo San Lucas include Los Tres Gallos, Mi Casa, and Hacienda Cocina y Cantina.
Seafood
With its location on the coast of the Sea of Cortez, Cabo San Lucas is known for its fresh seafood. One of the best seafood restaurants in Cabo San Lucas is Edith's, which offers a variety of seafood dishes in a beautiful outdoor setting. Other popular seafood options include The Office, Nick-San, and Lorenzillo's.
International Cuisine
Cabo San Lucas also offers a wide range of international cuisine options, including Italian, French, and Asian. Some of the best international restaurants in Cabo San Lucas include La Dolce, Café des Artistes, and Nobu.
Can you drink tap water in Cabo?
It is not recommended to drink tap water in Cabo San Lucas or anywhere in Mexico, as it may contain harmful bacteria or viruses that can cause illness.
It is important to only drink bottled water or water that has been properly purified, which is widely available at hotels, restaurants, and stores in Cabo San Lucas.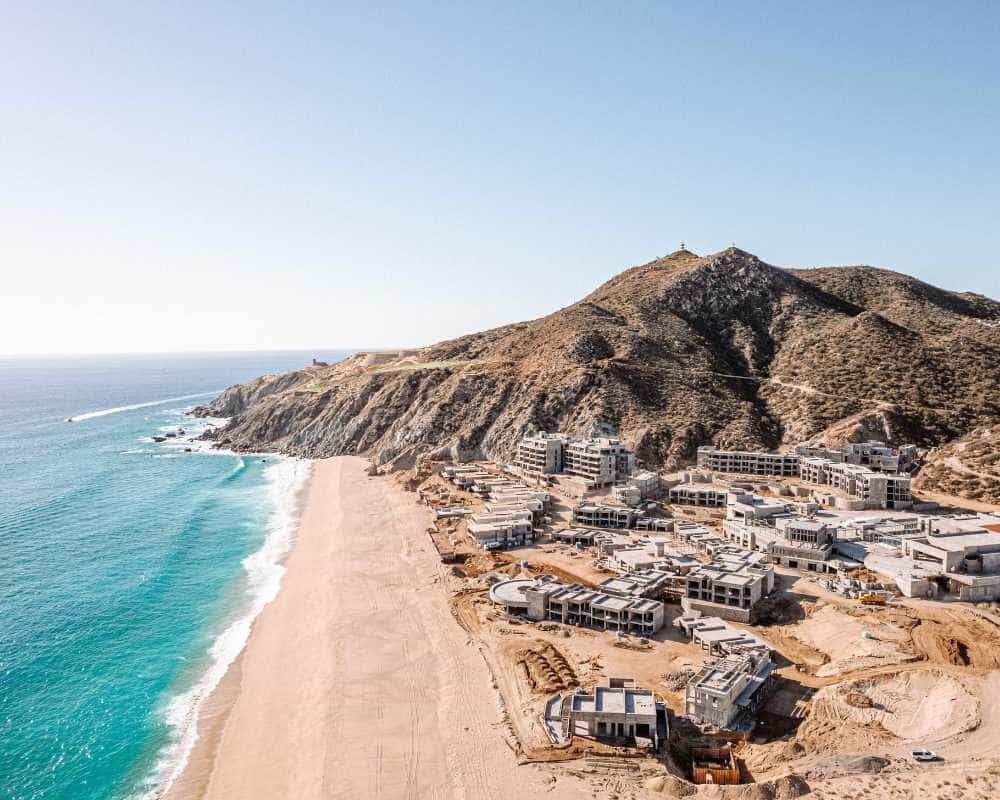 Taking these precautions can help prevent traveler's diarrhea and other water-borne illnesses during your trip to Cabo San Lucas.
However, when I lived in Quivira Los Cabos, they told me that their pipes are cleaner (because they are a resort) so I ocassionally had tap water while living there.
✅ Cabo San Lucas safety tips
Get travel insurance
Do not travel to Mexico without travel insurance! I use SafetyWing, for my nomad insurance and only pay $40 USD per month (both travel and medical insurance).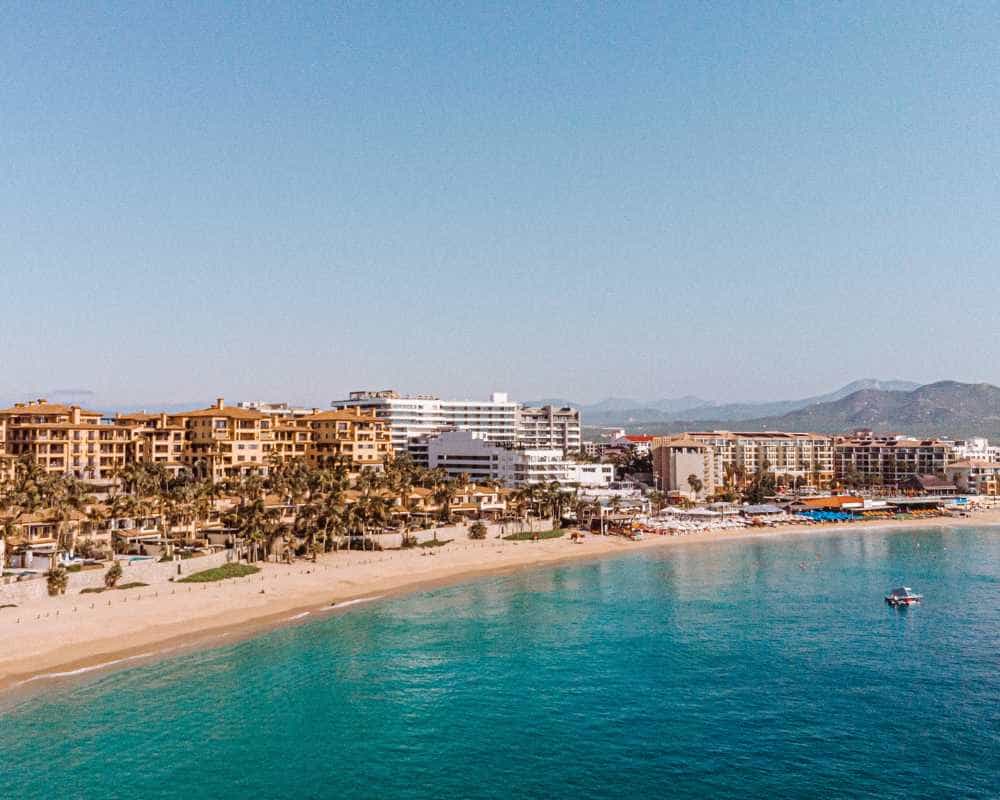 Lately, I discovered Ekta Traveling and loved their services! Their medical insurance is as low as $0.99 USD and they accept travelers from 2 months to 100 years old.
Mexico will not ask you for mandatory travel insurance (upon entry) but make it a priority when planning your trip to Cabo Mexico.
Respect Mexican culture, don't be such a gringo
And I don't mean this in a bad way. What I mean with this is that we are visitors here and we are not entitled to anything.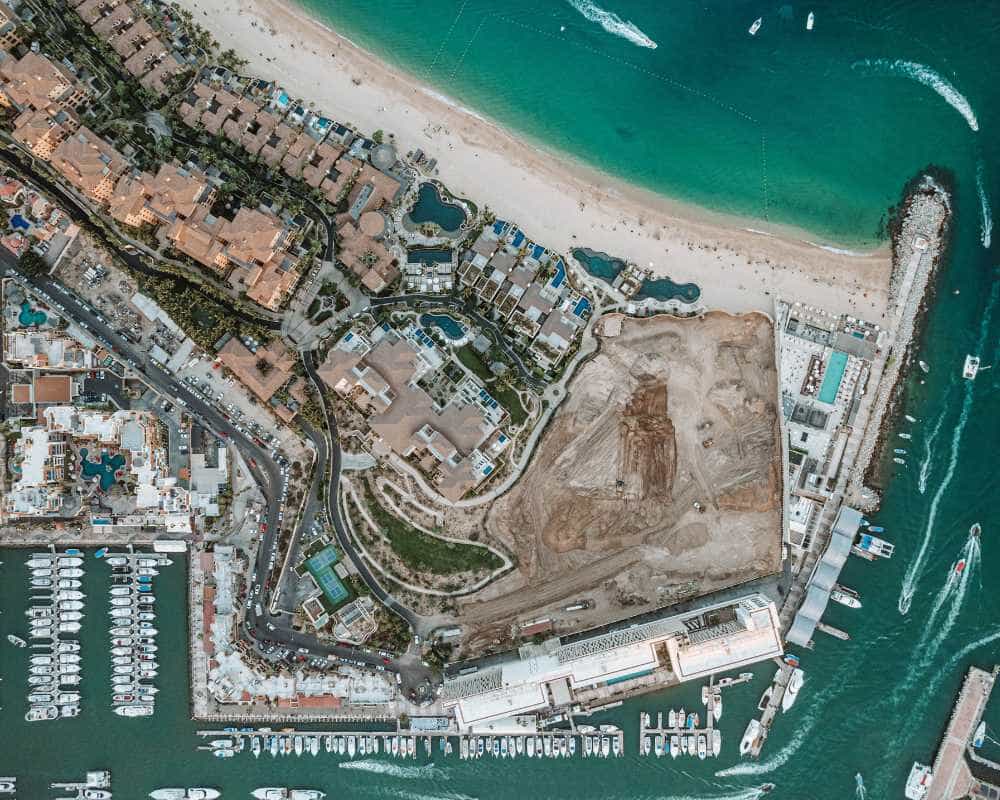 I also don't want to apologize for this but many Americans feel entitled here disrespecting service people, talking so loud, and being not aware that Mexico is not their country.
I am saying this because there are so many great Americans here who respect the Mexican ways and culture. Case in point, this is not your country, so there is no room for your entitledness here.
Do not buy drugs at all costs
Do not engage in any drugs nor look for drugs. Do not ask people you don't know about drugs or even weed. This is a no-no when traveling in Mexico, not just in Cabo.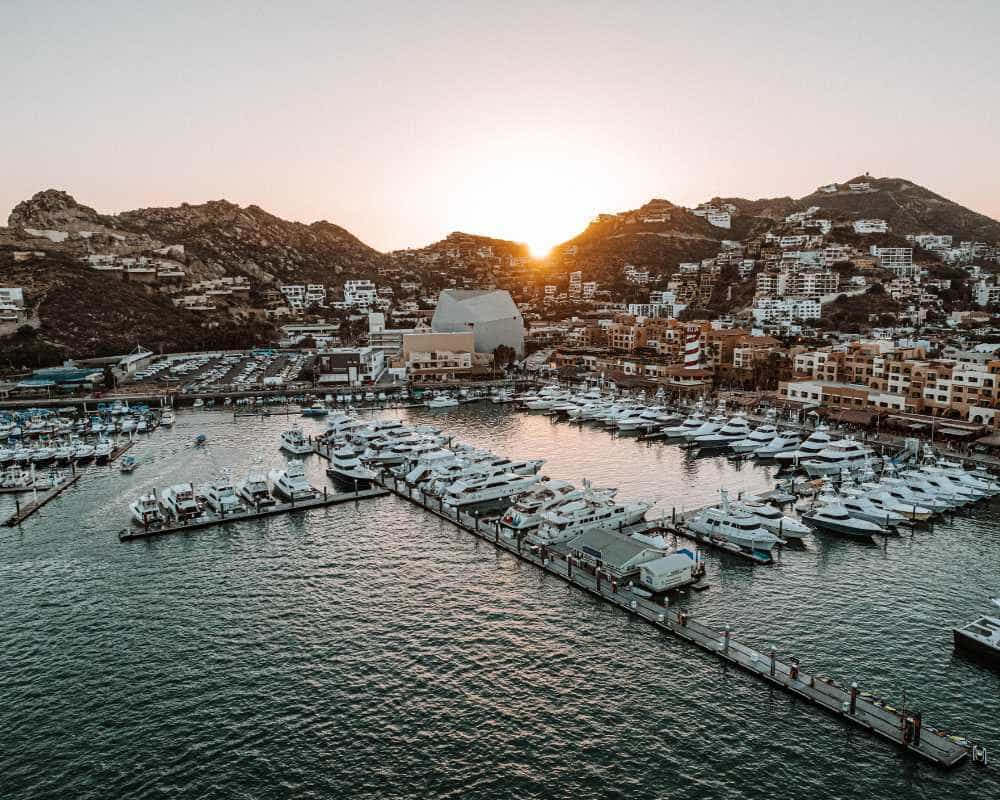 From living here, I've shared this tip in almost all my posts: you will only get in trouble in Mexico if you buy drugs. If you are just a tourist spending money on touristy things, then no one cares about you.
🇲🇽 Cabo San Lucas Travel Planning
✈️ Flights to Cabo
Use Kiwi.com to find the cheapest flights to Los Cabos. This is my favorite booking engine because they compare prices across all airlines for your route. The airport that serves Cabo is San Jose del Cabo Airport.
🛏️ Hotels and resorts in Cabo San Lucas
There are no budget accommodations or hostels in Los Cabos. If you want accommodations under $100 USD, Booking.com is the best choice.
🚑 Mexico Travel Insurance
Do not travel to Cabo without travel insurance! This is the top item you have to buy when traveling, and it is a must. Be prepared for the possibility that something can happen to you while traveling abroad. My favorite travel insurance is SafetyWing (for digital nomad and entrepreneur trips) and Ekta Travel for comprehensive medical insurance starting at $0.99 USD!
Trisha is one of those people who left their comfortable life to travel the world and learn about life. Her style is to stay in one place she likes for 3 months (or more) to know what it feels like to eat, cook, speak, and sleep in another culture that isn't hers. She'd like to believe she's not traditionally traveling but she just chooses to be somewhere else all the time. In no particular order, her favorite cities in the world are Barcelona, Buenos Aires, Hong Kong, Mexico City, and Tel Aviv.