☕ Support this blog's honest and transparent journalism. Help us add value to what we are sharing. Keep P.S. I'm On My Way free for all by donating to our coffee fund.
Miami is definitely one of the top destinations for first-time solo travelers. Sure, you can always go to Mexico but if you're only going for a few days, go on a solo trip to Miami, Florida and bring this guide with you!
I'm from Milwaukee, Wisconsin. I've been taking solo trips ever since I first graduated from college nearly two years ago.
At the time of my graduation, I initially planned to travel to the U.S Virgin Islands with some of my high school friends as a graduation gift to myself after a long four years of studying computer science at UW-Milwaukee.
As it is with most plans that are rushed with less than two weeks of planning, all of my friends ended up backing out. However, by then, I had already made my mind up that I was going to go on the trip regardless.
And of course, I had already bought my airplane ticket by then too.
So I just simply booked a hotel and tried to convince my family that I wasn't crazy for traveling somewhere so far away for my very first travel trip.
Although I wouldn't say I wasn't completely worried about some things, I was more excited since I had never traveled before even though I had always wanted to and I was finally going to get the chance to do it.
Florida is a famous Spring break destination so I figured to start doing a trip to Miami that isn't just about partying but also getting to know the culture.
Is it safe to travel to Miami alone?
At no point in my trip to Miami did I feel unsafe at all. There was a point where I was leaving a restaurant right at Midnight in South Beach.
With my hotel being in Mid Beach, walking wasn't an option considering it was nearly a 45-minute walk and Uber was obnoxiously expensive.
So I walked a couple of blocks, and rented out a bike, and took a 15-minute bike ride home instead. I didn't feel like I was in danger at any point, and there were enough people out at night to ease my worries.
Since I was staying in Miami Beach, most of that specific part is mostly made out of tourists. I didn't talk to too many locals except for waiters and shop owners.
However, you'll find that a lot of tourists are quite friendly (we are on vacation after all) and it's easy to make friends.
If you're planning on staying out late at night during your visit, you can rest assured knowing that there is usually always a lot of people out very late at night. To give you an example, when things aren't shut down by curfews or diseases, the nightclubs close at 5 in the morning.
Two weeks before I went on my trip and after I had already ordered plane tickets and reserved a hotel room, news came out that there was a curfew put in place in the exact area where I was planning to stay — South Beach, Miami.
Needless to say, this made me quite nervous about the entire trip, and I'd be lying if I didn't reconsider it. Ultimately, I ended up changing hotels since I could still get a complete refund for them and ended up staying in Mid Beach, Miami instead of South Beach.
I did a lot of research all over the internet, specifically Reddit and some Miami groups, to get a local insight into what was going on and how safe it was. By the time I arrived in Miami on April 6th, the curfew had ended that same day.
How much does an average trip to Miami cost?
Let's do it on a daily budget basis: if you are staying in a hostel, that's $65 USD per night for a shared dorm. You're traveling alone so you only need a bed to sleep in.
Go out and socialize! Miami hostels are pretty nice – you'll definitely feel at home. The rest of the expenses is up to you.
The good thing about Miami is that there are lots of food trucks (which are really good). Miami is sort of a Latin city so expect lots of street food from Colombia, Venezuela, Cuba, etc. These food trucks move all the time but there's a free app where you can track them.
A cocktail at a downtown club is around $17 USD, a beer for $6 USD, and coffee at $5 USD. It's safe to say that you'll spend $180 – $240 USD per day. Note that I did not include your flight in this computation.
Solo trip to Miami guide: where to stay, things to do, and safety tips
Best things to do in Miami for solo travelers
Miami has various things to do for any person of any interest. Whether you're looking to party, hike/explore the outdoors, try various foods/drinks, you'll find it just about anywhere in Miami. Here are some of my favorite things to do in the city.
Visit South Beach
While Miami has multiple beaches, based on my own experience, South Beach was the best beach of them all. Perhaps it was simply that the day I went, there were incredible waves or many friendly people around, but I found it more entertaining than the others. There were also a lot more food options around close to the beach, which is quite convenient after a tiring time of swimming.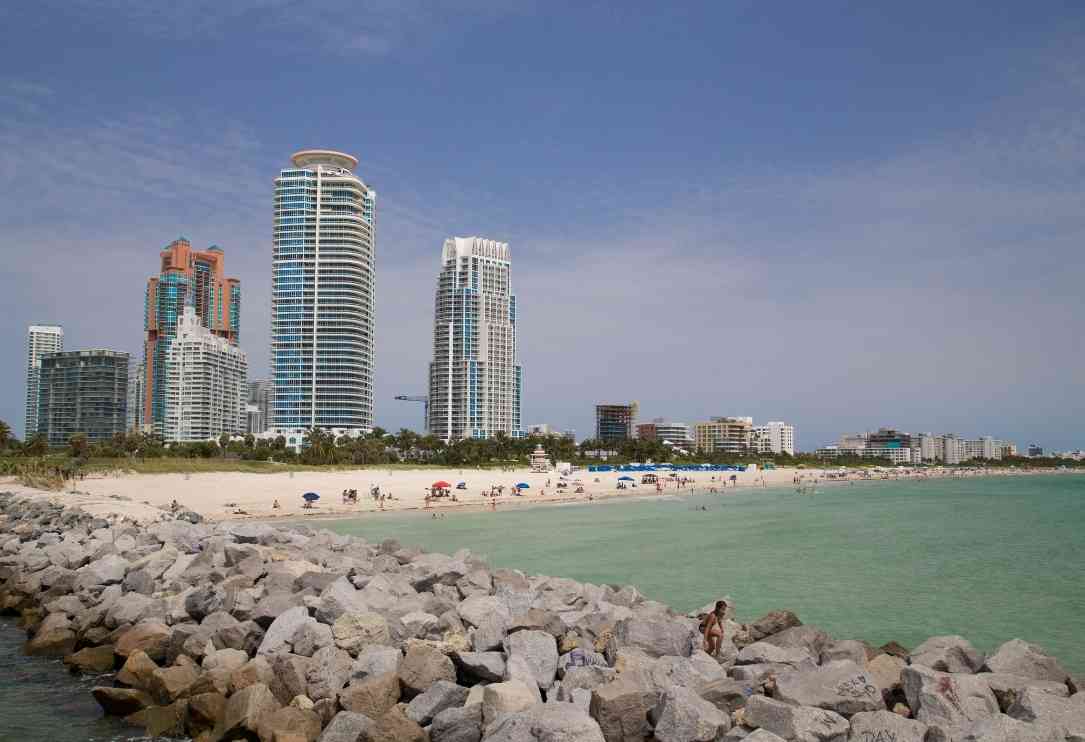 On the other hand, if you're looking for a calmer beach and want to avoid people, then Mid-Beach or even North-Beach should be your go-to place. Don't forget to bring a quality travel camera to take some amazing photographs of the beach views either.
Buy a ticket for the Phillip and Patricia Frost Museum of Science
This multi-level museum has several fascinating and unique things to see. Best of all, when you buy an entrance ticket, you also get a free ticket to one of their Planetarium shows. While you get three options, the show I choose and highly recommend is the Worlds Beyond Earth, which compares the different worlds in our Solar System to how friendly they would be to live and where we might find life in this solar system.
The museum exhibits cover things about animals, human biology, food science, and more. Plus there is also an aquarium where you can see all types of fish. As an added bonus, there is a dinosaur exhibit opening soon, which I was a bit disappointed I didn't get to see.
Eat at the restaurants on Ocean Drive
Ocean Drive in South Beach is home to an astonishing amount of restaurants. What really makes some of them stand out is their seated outdoor sections and if you check them out at night, the lights are amazing to see. Some of the top restaurants worth checking out are the Sugar Factory, Kantina Restaurant, and Mango's Tropical Cafe.
You have a wide selection of various food types for any specific appetite you might have. They're very close to South Beach so you can check them out after a long day at the beach.
Go kayaking in Virginia Keys
If you want to go kayaking to see animal life, you need to check out the Virginia Keys. It's only a 15-minute drive from Downtown Miami and a 25-30 minute drive from Miami Beach. Your best bet for finding wildlife is in the Virginia Keys, and if you're lucky, you might be able to see some manatees and jellyfish-like I did.
You can always rent out kayaking equipment from the local shops. I'd recommend visiting the Virginia Keys Outdoor Center and renting from them as I had an awesome experience.
Miami solo trip safety tips
Just like any large popular city, Miami has a high crime rate. If you're staying in any touristy area you're probably in a relatively safe area. People from all over the world visit Miami and enjoy their vacation here without any issues.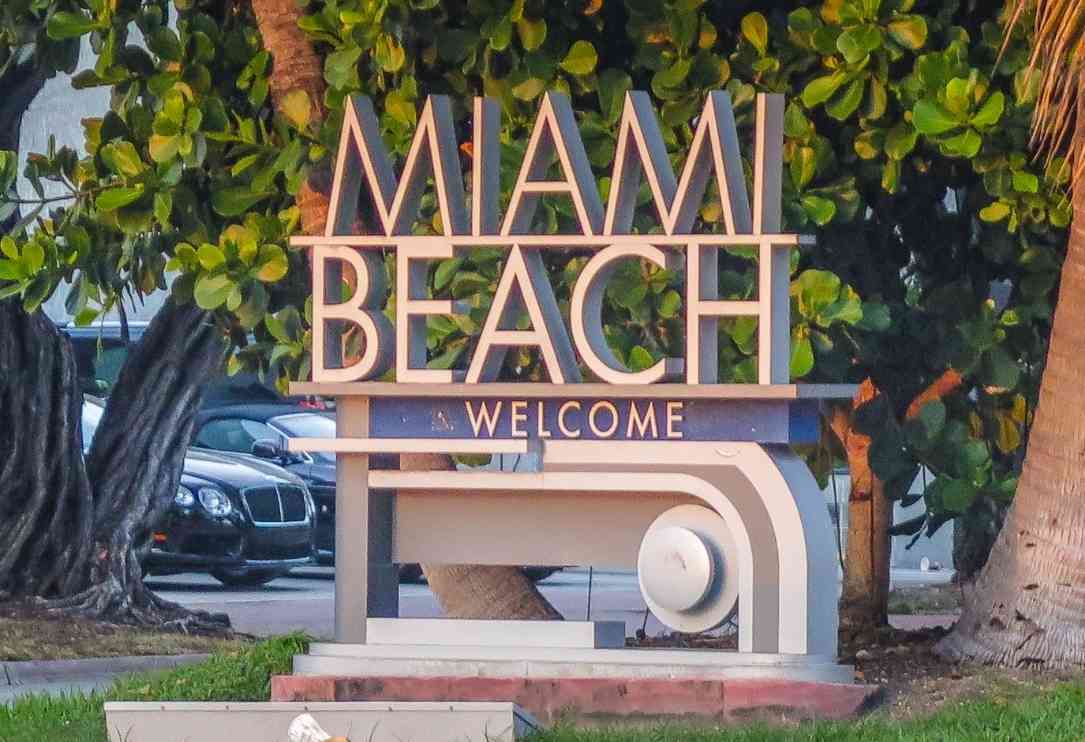 There aren't any notable scams that one would say are local to Miami. As always, you should do your due diligence and be careful when walking alone at night. No matter where you are, it's important to be aware of your surroundings. Although I never personally experienced any dangers, it's also based on the areas you're visiting.
Where to stay in Miami: solo traveler accommodations
Since I stayed in Miami Beach, most of the housing consists of large beach-front hotels. There are some hostels a bit farther away from the beach, but the hostel culture didn't seem to be as popular here than it is in other places.
While there are very expensive Miami hotels, you can also find some budget-friendly hotel options. If you plan on staying near downtown Miami it's also a lot cheaper than by the beachside.
You can also find AirBnbs and that actually might make it easier to meet others if your host is quite sociable. Ultimately, I decided to stay at a hotel since I was more focused on exploring the different beaches and there weren't really any typical AirBnbs in Miami Beach.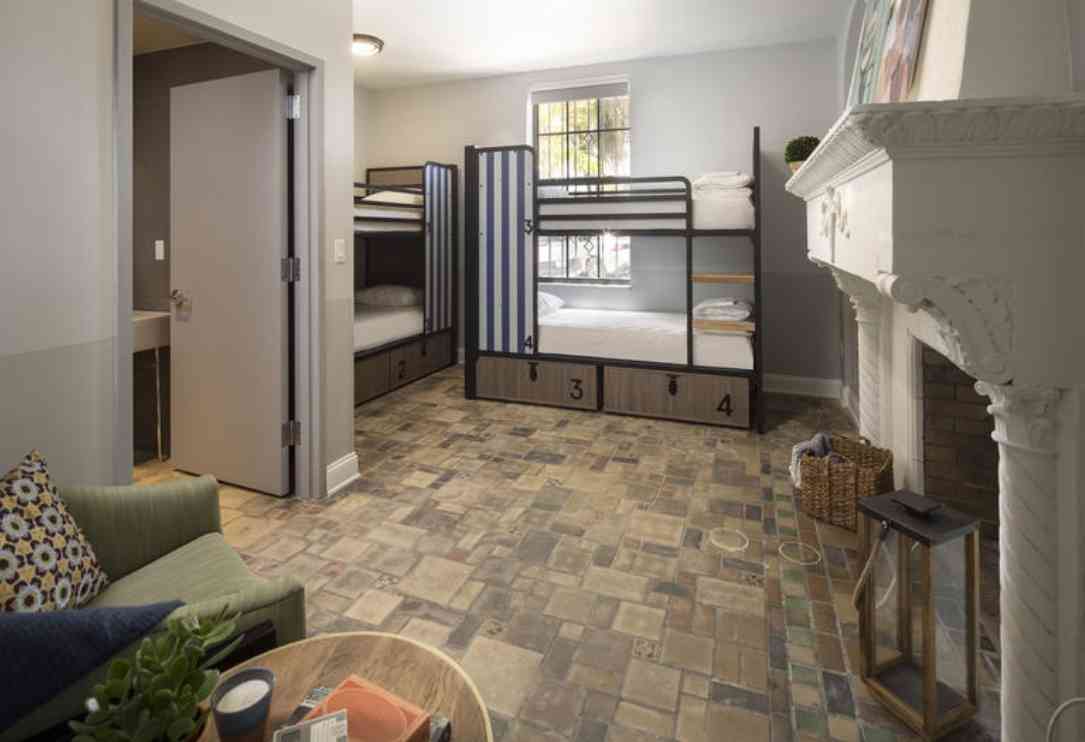 Located at Collins Avenue (Miami Beach), this hostel is your best pick if you want to be close to everything. There's a pool with a bar so you will have a lot of opportunities to meet other people. The amenities are incredible that you won't feel like you're staying in a hostel! They also have private rooms that start at $140 USD.
👉🏽 Check prices and availability at Generator Miami
Freehand Miami: dorms from $48 USD per night
Freehand Miami is just a 5-minute walk to Miami Beach and about 1.5 km (1 mile) from the nightlife in South Beach. This hostel has an outdoor terrace with a pool, cocktail bars, and a restaurant. You'll probably never go out of this hostel because it has everything you need!
People who stay in this hostel go out together so rest assured you'll never be alone! A superior double bed with a private ensuite (King bed) for 2 pax starts at $167 USD.
👉🏽 Check prices and availability at Freehand Miami
There are a lot of hostels in Miami but I am only recommending these two since I have experience in both. Most Miami hostels have very bad reviews so I never really tried to book them.
Best way to meet people in Miami
Since Miami Beach is well-known for its party culture, it's easy to socialize with others as everyone is looking to have fun. Although with the current circumstances, places aren't as open, and it might be a little bit more difficult to socialize with others with social distancing policies at places like lounges and restaurants.
Go to Viernes Culturales
Viernes Culturales (a Spanish term) means 'cultural Fridays'. Every last Friday of the month, Little Havana holds a street festival where you can get amazing food, lots of salsa dancing, and cultural parties! If your solo trip to Miami is timed at the end of the month, you shouldn't miss this! If you go there alone, you'll definitely find yourself dancing the night with a lot of people!
Explore the Miami nightlife
The drinking age in Miami is 21 years old and note that the party never stops! Of course, you'll see a lot of Americans visiting Miami but there are many Latinos too. If you want to party with the locals, try going to Magnum Lounge and Regent Cocktail Club.
Sit down and have a beer at The Abbey Brewing Company – rest assured someone will chat with you! Although Miami has a big Spanish-speaking population, you don't necessarily have to speak Spanish but it's a plus!
Martin Soto is a travel blogger who runs TravelExplorator.com where he documents his travels and covers travel tips based on his experiences.
He enjoys spending as much time out in the water as he does outdoors.