15 travel bloggers share their best European cities for digital nomads: bloggers are remote workers and are currently moving around so they are the best resource about the digital nomad lifestyle!
Reader Mail: Hello, Trisha! Thank you for all the helpful digital nomad blogs! I really find all of them helpful. It makes it easier for me to choose my first digital nomad destination! I want to see what European cities you recommend for digital nomads? I know you lived there very young but I just thought you'd have an idea. Thank you again!
– Lorie Simons, USA
You might think there are the best European cities for digital nomads because of the cost of living and the current peace problems that the continent is experiencing. It might be also that when the word "Europe" pops out, we always think of Paris, London, Milan, and all those expensive cities which make us shy away from considering Europe to be our nomad base.
Travel blogging as a full-time job requires the constant moving around and the endless search for a steady Internet connection that will sustain our work on the road. In this post, travel bloggers have suggested the best European cities for digital nomads but don't be confused with the numbers.
Best European cities for digital nomads
#1: Budapest, Hungary
by Gábor Kovács, Surfing The Planet
It's not surprising that Budapest is one of the most popular cities for Digital Nomads in Europe. Although far gone the times when Budapest was extremely cheap, the costs of living are still only a portion of those in Western Europe. Food is really delicious and keeps being inexpensive, and public transport in the city is cheap and efficient.
Internet speed could be better, but it's acceptable and most coffee places have decent Wi-Fi. Although Hungarian is one of the most difficult languages in the world, you will find it easy to communicate with young people as most of them speak English.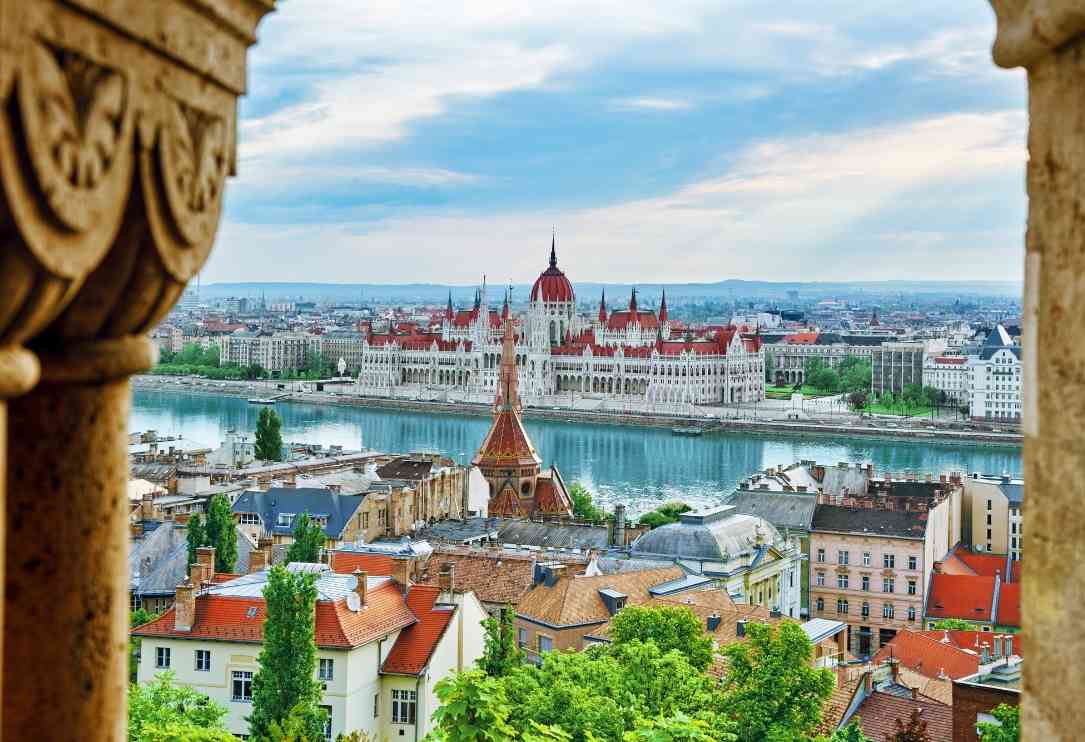 The city is also inspiring with its intense cultural life and there are many beautiful places to visit in Budapest. In addition, Budapest is famous for its ruin bars, which are abandoned buildings transformed into authentic bars, where you can have a drink in a fun environment.
#2: Berlin, Germany
by Ben & Jazzy, Road Affair
Compared to many other major cities in Western Europe, Berlin is super affordable. Rent, food, and everything else can be had for a fraction of the cost you'll find elsewhere. No wonder Berlin is quickly becoming one of the most popular enclaves for digital nomads from around the world.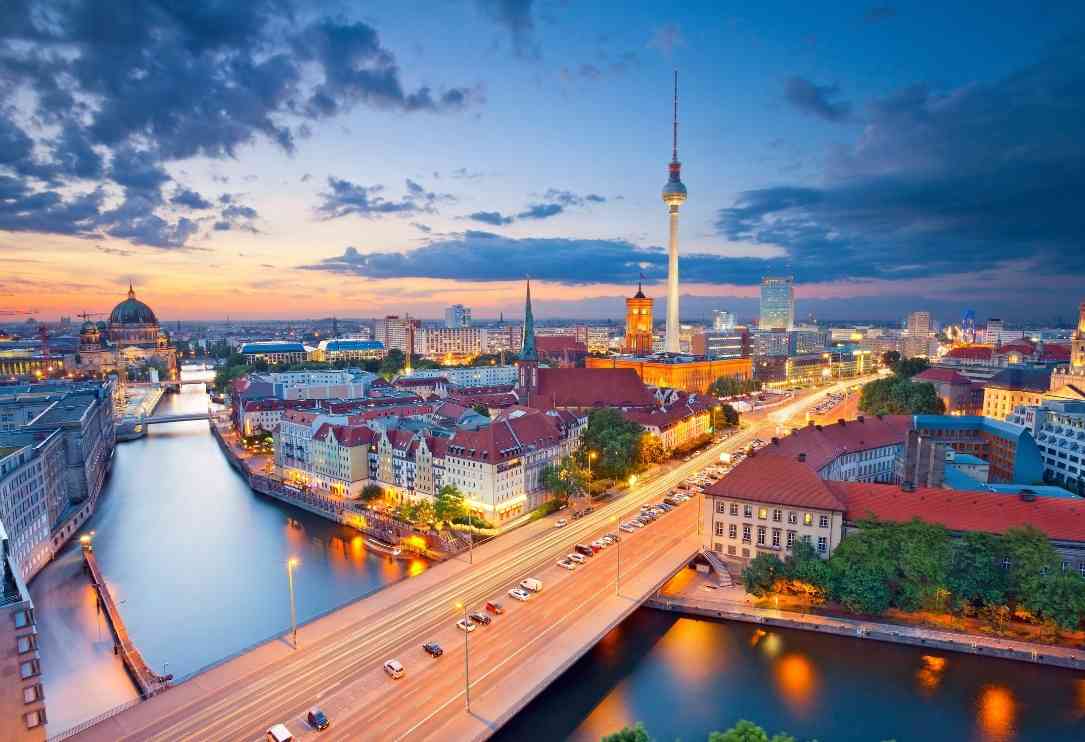 The internet here is great, it's relatively easy to get a freelance visa, there are plenty of things to do and there are tons of coffee shops to work from. If you'd rather work in a co-working space, you'll be glad to hear there are many to choose from in Berlin. We highly recommend Berlin, as it's pretty much perfect for digital nomads!
#3: Plovdiv, Bulgaria
by Sianna Marinova, EO Stories
Plovdiv is not only the oldest city in Bulgaria but one of the oldest in the world. Its unique architecture, history, and atmosphere are making it a great city to explore and live in either as a traveler, an expat, or a digital nomad.
The best advantage for freelancers is of course the internet. Bulgaria has one of the cheapest and fastest internet providers in Europe. For as little as 6-7 euros per month, you can get a great connection. General costs of living are also pretty cheap, much better than the capital of Bulgaria – Sofia.
The traditional Bulgarian food is amazing and rich and you can indulge in it every day as it is not expensive. In recent years, the city has flourished with many creative events, festivals, and concerts. The Kapana district is an artistic area with a lively and colorful social scene.
It hosts the design week each year as well as many bars, restaurants, and cafes where you can chill with your laptop.
#4: Las Palmas, Gran Canarias, Spain
by Barbara Riedel, Barbaralicious
Las Palmas is a vibrating upcoming nomad hub. It's the perfect (winter) escape for digital nomads who are searching for everlasting spring (about 25°Celsius all year round), stable and fast Wi-Fi, and for being in Europe with low costs of living.
Another reason is the community: thanks to coworking and coliving spaces that popped up during the last years, there is a big nomad and ex-pat community – it's great to connect and have a social life.
Events like Nomad City Las Palmas make sure that it never gets boring. And if you need to disconnect for a while just hop on a surfboard, relax at a beach or take out your hiking boots and explore the green and mountainous inside of the island.
To make your start in Las Palmas easier, I wrote a city guide for digital nomads about it. So you can enjoy every moment in Gran Canaria!
#5: Sofia, Bulgaria
by Bilyana Petrova, Owl Over The World
Sofia is a great destination for digital nomads. Why? Besides that the city is vibrant and has a lot to offer, Sofia is also one of the (if not the most) budget-friendly destinations in Europe. On top of that, Sofia also has one of the fastest internet in Europe. As a digital nomad, what else could you ask for?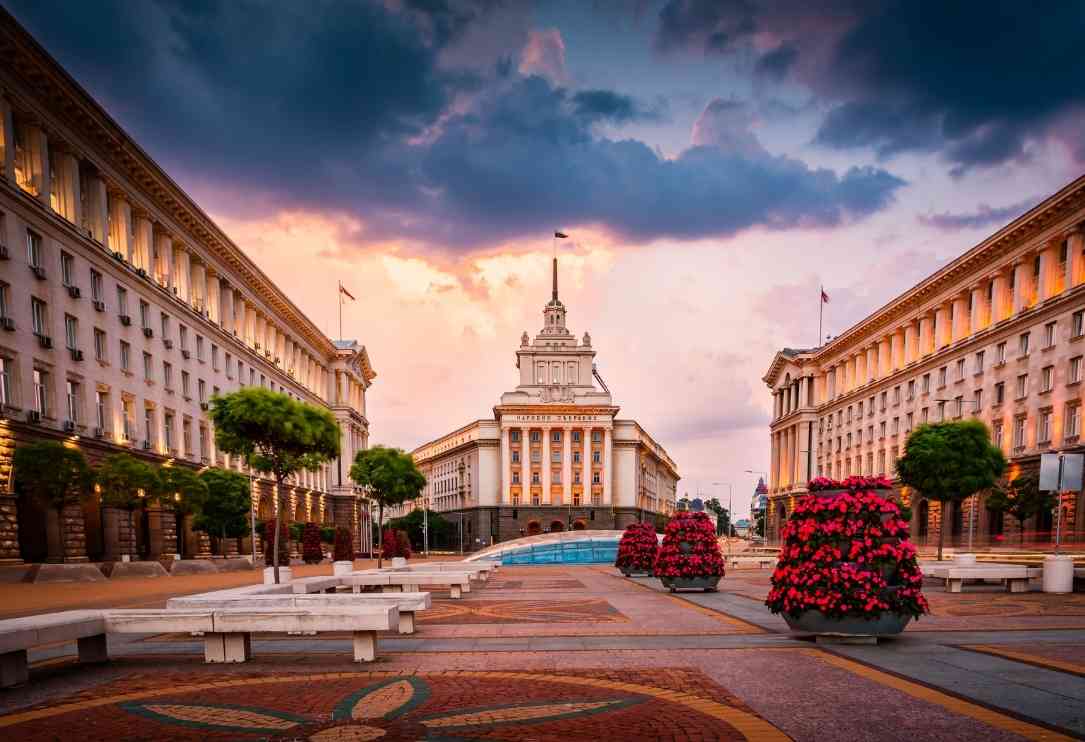 There are plenty of co-working spaces in Sofia and every coffee has free Wi-Fi. Actually, you can find free Wi-Fi almost everywhere around the city. One of the co-working spaces in the city that I have been to is SOHO. SOHO has a great location in the city center, a nice atmosphere, and two lovely and adorable dogs as hosts.
So, if you're looking for a place where you can work and have fun at the same time, Sofia is the perfect choice.
#6: Brasov, Romania
by Amy Hartle, Two Drifters
Brasov is a perfect city for digital nomads. We found it incredibly friendly, easy to live in, and of course, beautiful. Romania is known for its super-fast WiFi, which is excellent when you work online. In Brasov, you can find free WiFi at nearly every pub and cafe and there are a large number of cafes to choose from (with access to electrical outlets, too).
The cafes and coffee shops serve delicious drinks and snacks, and the cost is incredibly budget-friendly. You can enjoy a perfect cappuccino for around 6 lei, or $1.50 USD. The cost of living is extremely reasonable in Brasov.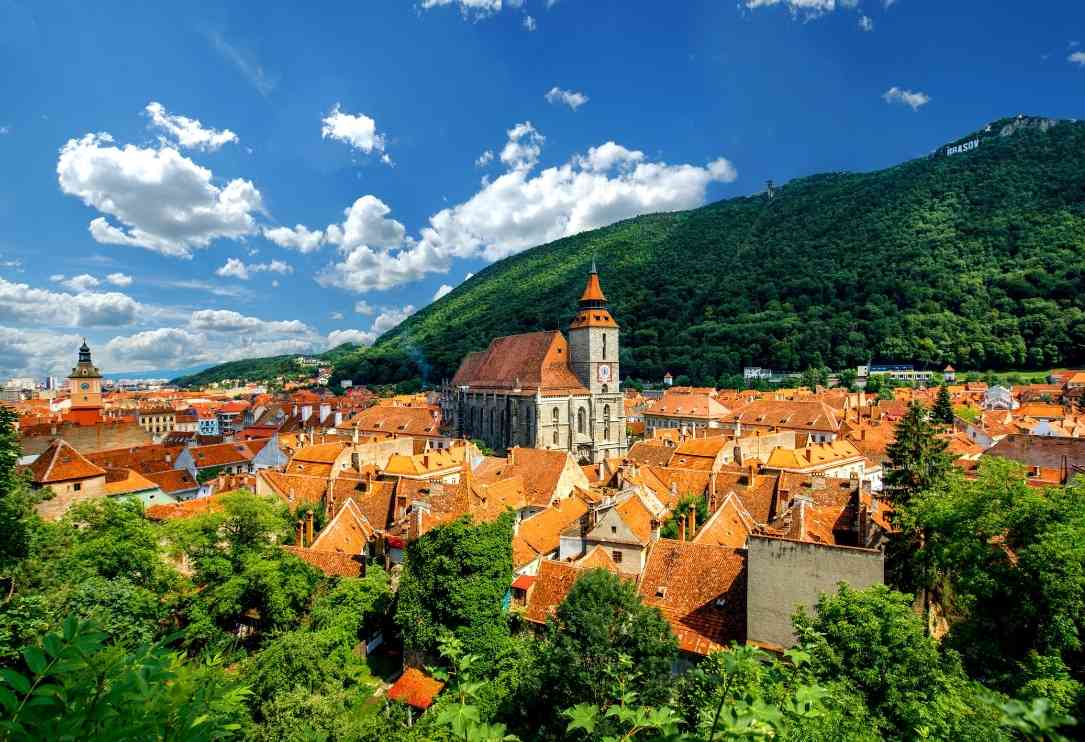 We rented through Airbnb, which can be a bit higher price-wise, but our apartment was only $450/month. Dining out is definitely reasonable, but the cost of groceries is fantastic. You can eat like a king on very little money here. And when you're done working, there are plenty of wonderful things to do in Brasov and beyond.
#7: Belgrade, Serbia
by Peter Korchnak, Where Is Your Toothbrush?
You don't have to call Belgrade "the New Berlin" to know it has become a digital-nomad-friendly city over the past few years. Affordable apartment rentals and favorable currency exchange rates combine with a dynamic entertainment scene and stellar nightlife to make the capital of Serbia an attractive destination for the location independent.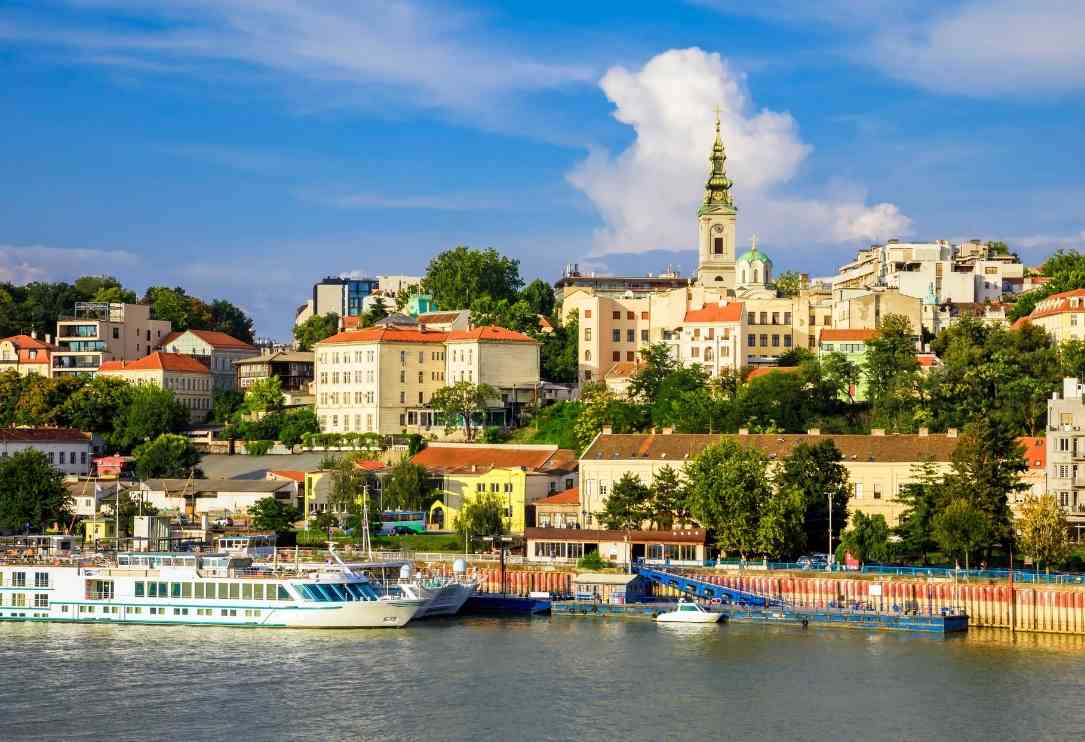 The country's strong coffee house culture, with locals conversing or people-watching over espresso (or two) at any time of day, is changing, too: wifi is ubiquitous and a growing number of workaholics pound away on laptops in cafes. If you prefer co-working spaces, there are at least six reasonably-priced, friendly hubs in the city center alone.
#8: Kyiv, Ukraine
Liam Alford, Rucksack Ramblings
As a city, Ukraine's capital Kyiv stands out for its off-the-beaten-path vibe and high standard of living. Add dirt-cheap prices and edgy co-working spaces and you've got yourself a bit of a digital nomad paradise. Throughout Ukraine, it's not hard to keep your daily budget at around $20. In fact, you can rent a decent apartment in Kyiv for as little as $450 per month!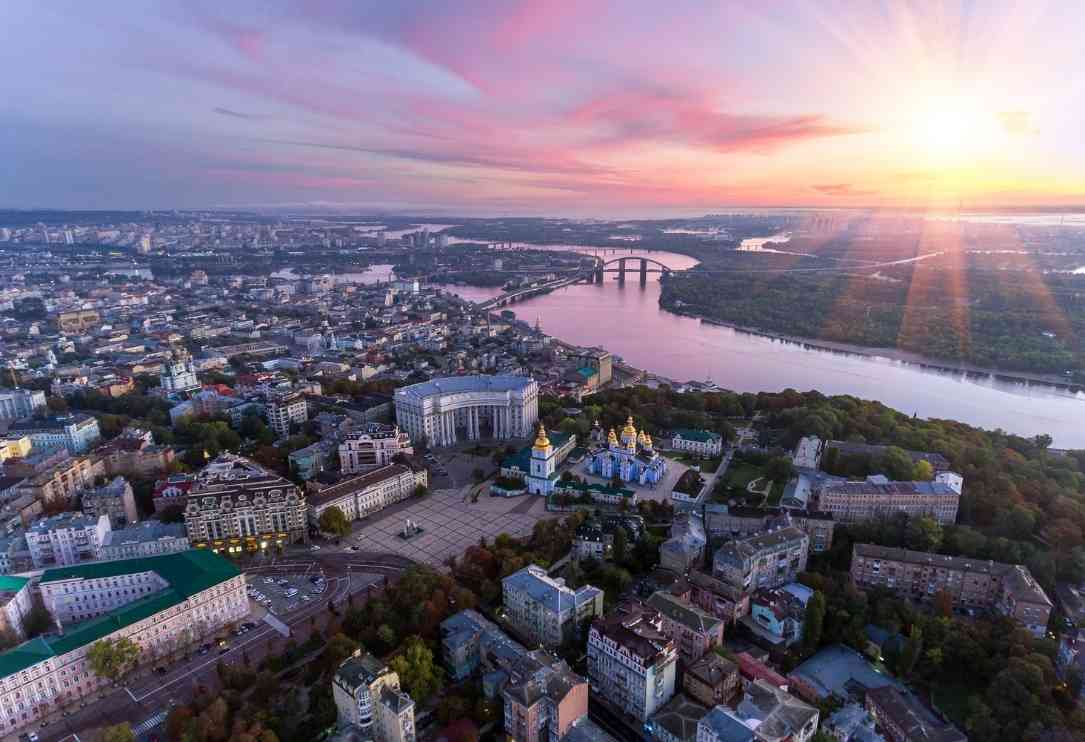 There's a good selection of popular co-working spaces, especially in the central square of Maidan Nezalezhnosti, with great Wi-Fi connections that are fast and reliable. On top of that, Kyiv is also becoming a hub for international travel which means you'll find a growing digital nomad community.
And when you want to have a break from work, there's plenty of fun stuff to do in Kyiv – for example, why not catch the subway straight to the beach or work out at the gym lifting disused tanks?
#9: Bucharest, Romania
by Gemma and Craig, Two Scots Abroad
I was pleasantly surprised by the speed of the WiFi in Romania's capital, Bucharest. In fact, I was pleasantly surprised by the city as a whole. I had read online that it was quite a dull city so I wasn't exactly buzzing to be spending two nights there, oh how you should not believe everything you read on the internet.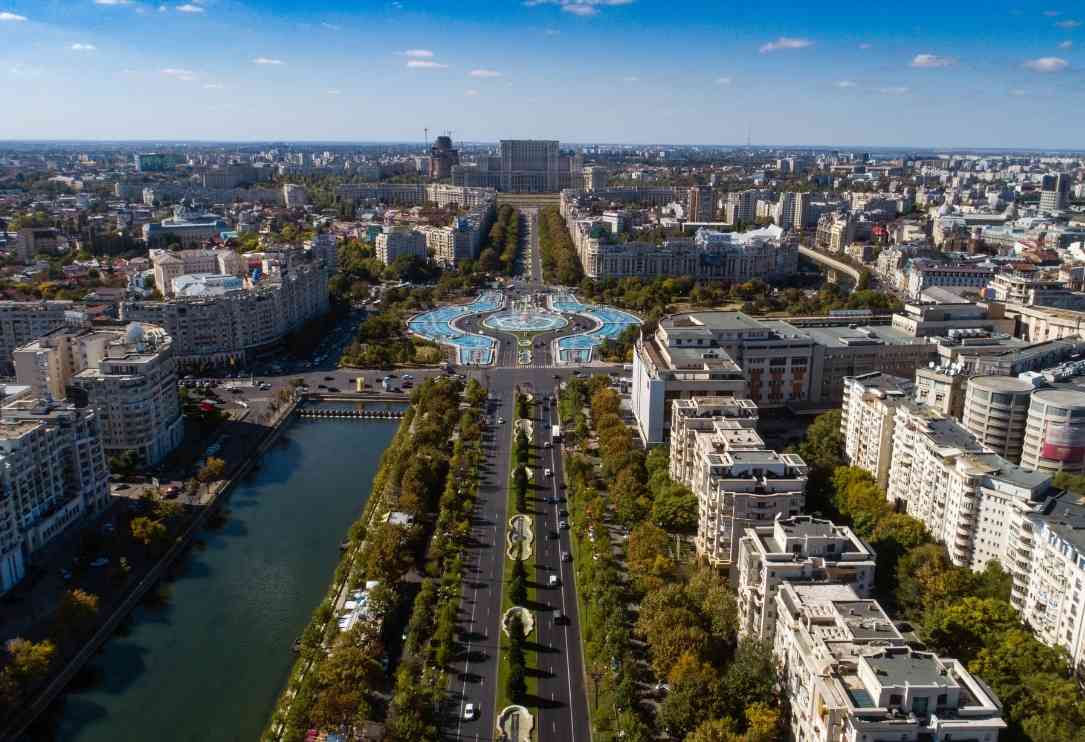 Bucharest, coined the new Berlin, not only has some of the fastest WiFi speeds in the world (partly thanks to its lateness in building its infrastructure) but there are also lots of cute cafes and hipster bars to lose ten hours working in.
Little Bucharest in the Old Town is one examples of stylish hostels that has a cafe that looks on to the bustling Old Town bars as well as a co-working space if you fancy being a bit more social while working alone online. Thinking of giving Bucharest a bash? Here's my guide on things to do in Bucharest.
#10: Nice, France
by Barbara Wagner, Jet-Settera
Nice is a wonderful destination for digital nomads. It is not only a really beautiful city along the coast of the South of France, but it also has many great Internet cafes. The airport and most big squares are covered with public wifi. You can find free WIFI in Promenade du Paillon gardens, in Place Massena, Place Garibaldi, Cours Saleya, Palais du Justice, and near the Nice Tourist Offices.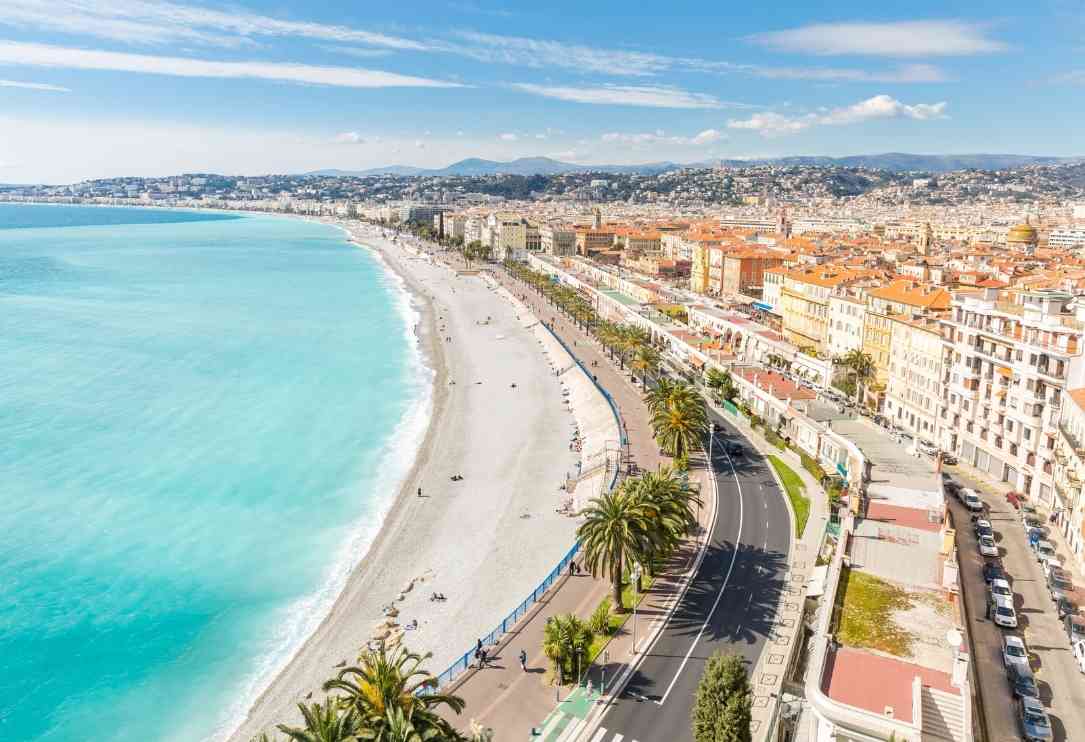 Stores and shopping centers also offer free WIFI. There are many cafes where digital nomads can find wifi. Many of these places are along the beach, such as Cafe Creme, Cafe D'Angely, Brioche Doree.

#11: Prague, Czech Republic
by Adriana Plotzerová, Czech The World
Prague is not only a great destination for digital nomads but it's an ideal place for everyone who enjoys the combination of history and modern city. You can find dozens of coworking spaces there as well as cafés with fast wifi. Overall, the internet in Prague is very fast.
It's easy to get around a city center on foot, but if you need to get anywhere else, public transportation (including 3 metro lines) takes you anywhere you need. It takes only about half an hour to get from Prague Airport to the city center. Tickets are quite cheap (30-minutes tickets cost less than the Euro).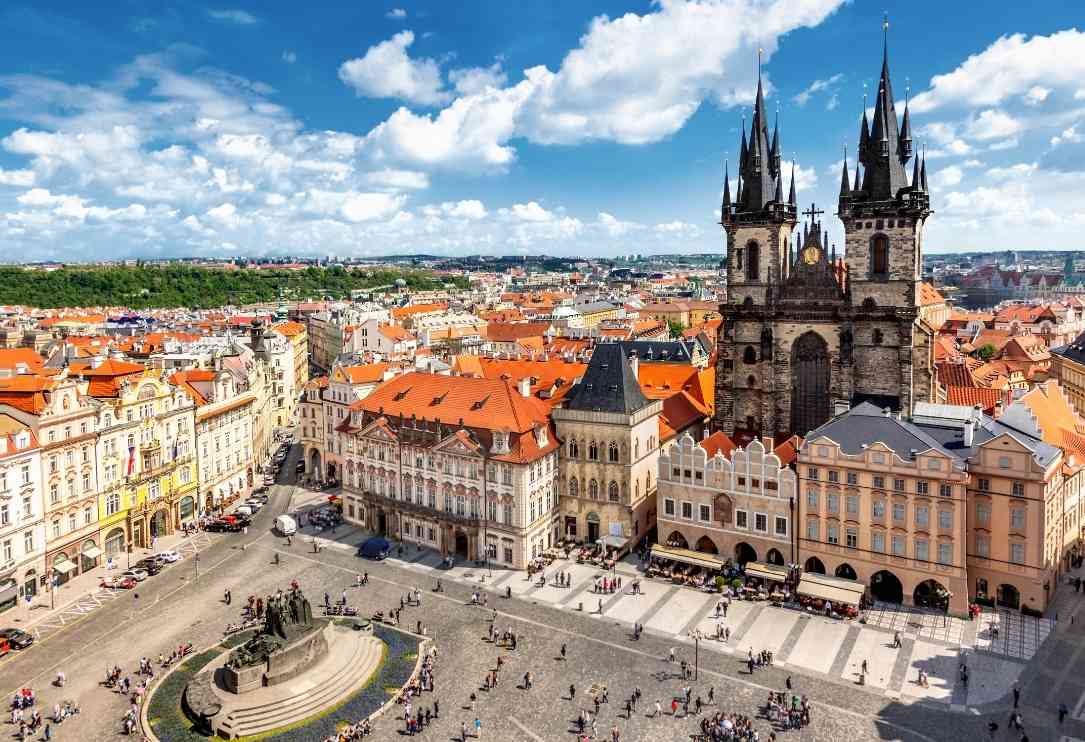 The cost of living is quite affordable (Czech Republic is cheaper for everyone coming from the US, Canada, Australia, Western Europe, etc.). The average rent in Prague is 300 CZK/m² (11 EUR/ m²). Another thing you will enjoy is famous and cheap Czech beer. Usually, it costs less than 2 Euros for half a liter of draft beer or less than 1 Euro for bottled beer.
Prague and the Czech Republic, in general, is also family-friendly, there is a free education system and it's one of the safest countries in the world!
#12: Tenerife, Spain
by Paulina, Paulina On The Road
Digital nomads have the freedom to travel anywhere while continuing their work. They can discover different countries and work whenever they want to. One of the best European places for digital nomads is Tenerife Island.
The island has good connections and cheap flights heading all over the world. You can take flights to different destinations including Spain and Africa within your budget. Plus, you'll find a very decent internet connection almost everywhere on the island. Most cafes, hotel lobbies, and other public gathering areas have free Wi-Fi. The island is best for digital nomads because of the convenience it offers. You can travel as well as work without problems.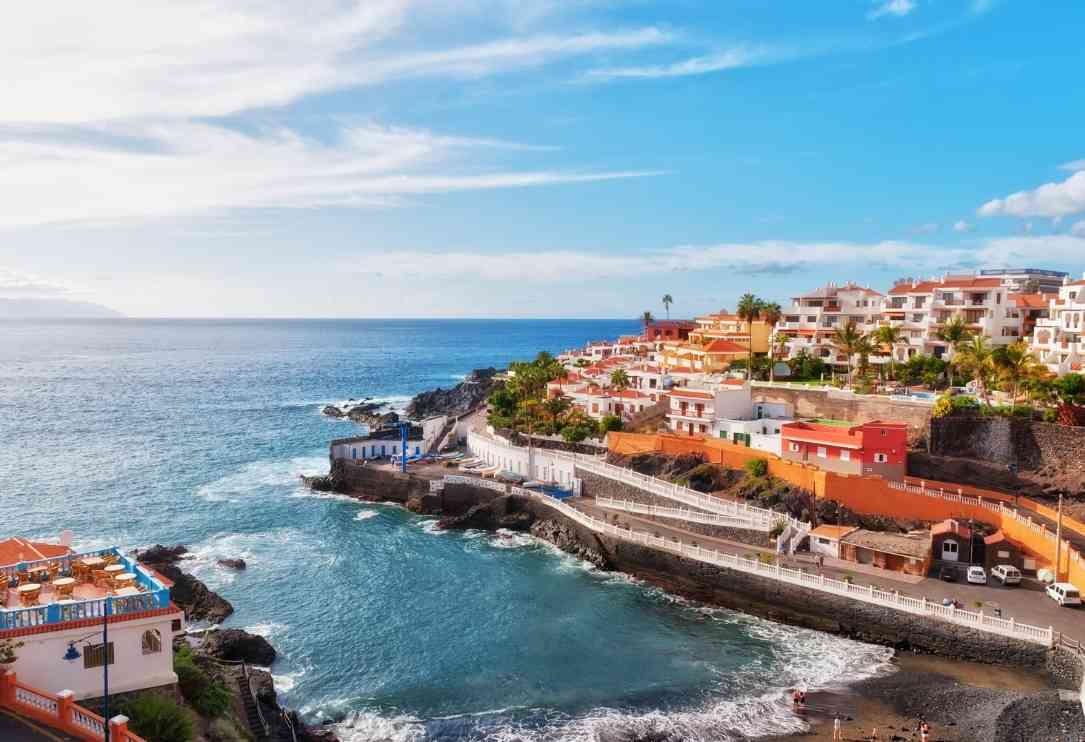 The average speed for Wi-Fi you can get on the island is 38.67 Mbps. If you want to stay for a few months, get an internet router for around 30 Euro/ 20 Mbps per month.
For a single person, the monthly estimated living costs in Tenerife are 500$ without rent. If you prefer living away from the tourist areas, you can get a three-course meal with wine at around $5. You would not even have to wonder where to stay in Tenerife because there are various affordable residential areas all around.
#13: Krakow, Poland
Sasha, The Alternative Travel Guide
Bursting with culture, beauty, and rich with history, Krakow could just be the perfect digital nomad destination in Europe. Over the past five years, Poland has become a European IT center, so don't worry about the Internet speed: it is very fast with 27Mbps on average.
The best time of the year for digital nomads in Krakow is from April to October. During this time, you can enjoy a comfortable temperature between 16 and 25 °C.
It can be quite hot though in July and August, +33 °C, so it's better to choose accommodation with air conditioning. If you don't like frost, I do not recommend coming to Krakow in winter, because it can be quite cold here, from +5°C to -10 °C. In my experience, the digital nomads' community is active in Krakow only during the summer months.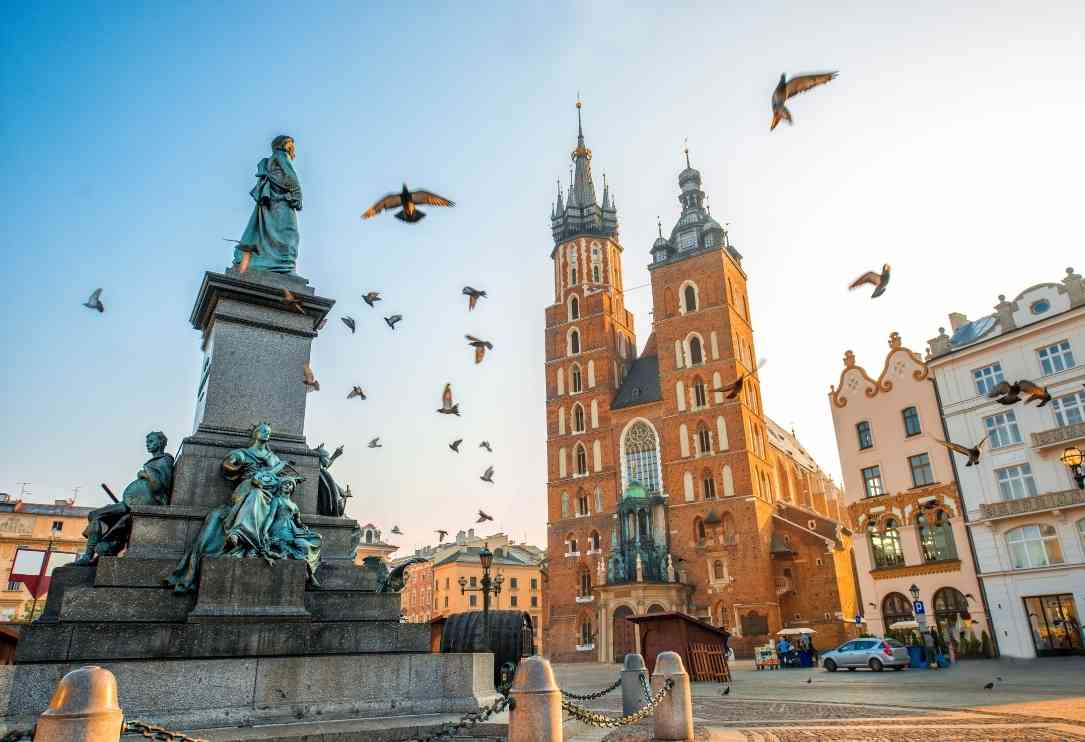 There are tons of attractions and unique things to do in Krakow, so you are guaranteed to have fun after-work time. My favorite area of Krakow is Kazimierz, which is considered a hipster district. It has some of the best cafes for digital nomads, international restaurants, co-working spaces, galleries, and small independent shops.
Party lovers will find an active nightlife scene in Krakow with plenty of nightclubs and discos. It is easy to meet new people in Krakow, which is very important for digital nomads, as most of the middle-aged population and young people speak good English.
Another important factor that makes Krakow one of the best cities for digital nomads: it's astoundingly affordable. For lunch in Krakow, you will pay $5-15, coffee costs $1-2, an uber trip is $3-4, and a one-room apartment will cost $650 a month.
#14: Zagreb, Croatia
by Christine Rogador, Croatia Travel Guides
Zagreb is one of the most underrated cities in Europe in my opinion. Although it's not as popular as Paris or Rome, this Croatian capital has many things to do and see. And with its central location, you can easily visit neighboring countries as well and of course, some of the best sights that Croatia has to offer.
It's also a good place for digital nomads looking for budget destinations in Europe. As it's not as popular as Dubrovnik, and even the major capitals in Europe, Zagreb remains one of the most affordable European capitals to live and visit.
The cost of a 1-bedroom apartment rental can cost you between €350-650/ month. I actually got a nice apartment for €400 which is close to everything from Airbnb so I'm assuming you can find cheaper apartments if you are staying long term and if it's outside Airbnb.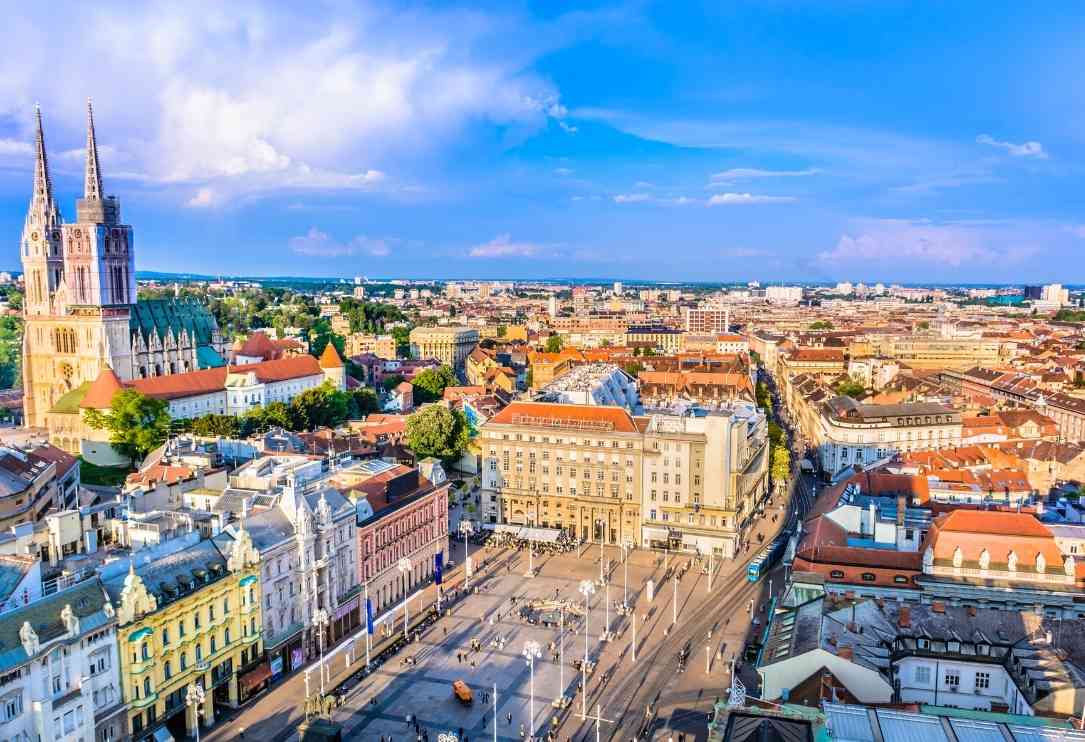 The first time I visited Zagreb, I actually was surprised by the prices in coffee shops as it's cheaper than in my home country. I was paying for a good coffee for just 1 euro (less in smaller cafes) and 50 cents for really good pastries for my breakfast. And my favorite chocolate bar and a kilo of cherries only cost me 1 euro. All of these are 2-3 times more expensive in South East Asia where I'm from, which is known for its cheap cost of living.
Most coffee shops have free wifi so you can also work while enjoying your coffee and if you are looking to network with other digital nomads, coworking spaces are also available.
Hub385 and BizKoshnica are some of the popular coworking spaces in Zagreb. They are also the most affordable ones starting at €45/ month for membership. Averaging at 15-25 Mbps, most places in Zagreb offer good and reliable internet.
#15: London, United Kingdom
by Dymphe, Dymabroad
London is one of the best destinations for digital nomads. That's because the city is amazing to live in. There is so much to do and see, so you will always have something new to explore. From museums to restaurants to famous sights. Each area of the city has something different to offer, I personally like Soho most!
There are also plenty of things to do alone in London, which is great! Also, London's internet speed is one of the fastest in Europe and you can find here many places with free wifi, so working online is very easy to do. Furthermore, the whole city is packed with good places to work.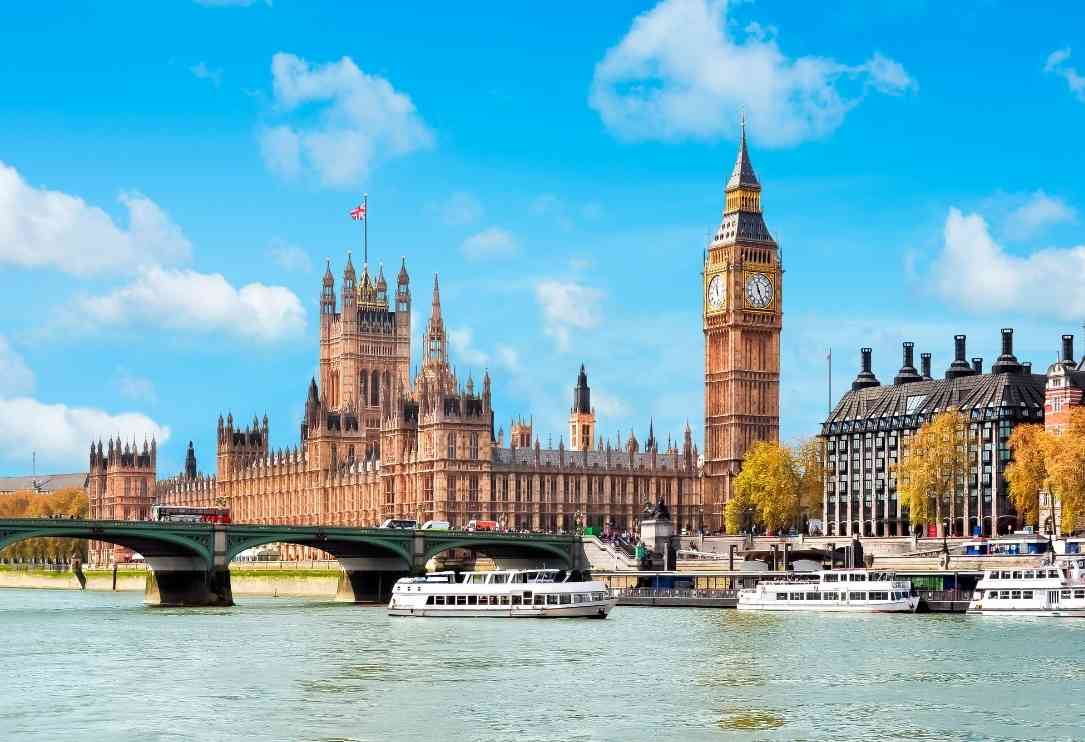 For example, you'll find Starbucks and similar places everywhere throughout London. Moreover, there are lots of co-working spaces in the city. Many of these have multiple locations, so you can choose where to work with the same subscription.
A disadvantage of London for digital nomads is the cost of living, as the city is more expensive than many other places in Europe. However, if you stay a bit further from the city center, your stay in London can be much more affordable. Thus, if you are looking for a great place to work while at the same time you'll want to immerse yourself in a lovely city, then London is a great choice!
☕ Do you like what you're reading? Does it help? I take a lot of time creating valuable and meaningful content. If you like to support my content creation and my blog, consider donating to my coffee fund. Thank you in advance!
Trisha is one of those people who left their comfortable life to travel the world and learn about life. Her style is to stay in one place she likes for 3 months (or more) to know what it feels like to eat, cook, speak, and sleep in another culture that isn't hers. She'd like to believe she's not traditionally traveling but she just chooses to be somewhere else all the time. In no particular order, her favorite cities in the world are Barcelona, Buenos Aires, Hong Kong, Mexico City, and Tel Aviv.