This guide to living in Lisbon Portugal was written by Yvonne Ivanescu, a Canadian traveler who is finally putting down roots in the gorgeous sunny country of Portugal. In this post, she will share her personal experiences and advice on how to live in Lisbon.
👋 Hi there, my name is Yvonne Ivanescu, and I am a Canadian living in one of the most beautiful countries in the world, Portugal.
So I am from Toronto, Canada, but I have been traveling almost non-stop for the last 10 years, living in six different countries, including Belgium, Brazil, Chile, and France.
But after traveling for such a long time, I was yearning for a place to call home. Right before moving to Portugal, I was living in Brussels, Belgium, and finalizing my Ph.D. in community tourism and business development.
Although I am Canadian, I decided that I wanted to live in Europe, in a country that has a warm climate and beaches as far as the eye can see.
I originally always thought I would end up in Spain, but after marrying a Brazilian man and learning how to speak Portuguese fluently, Portugal seemed like the right step.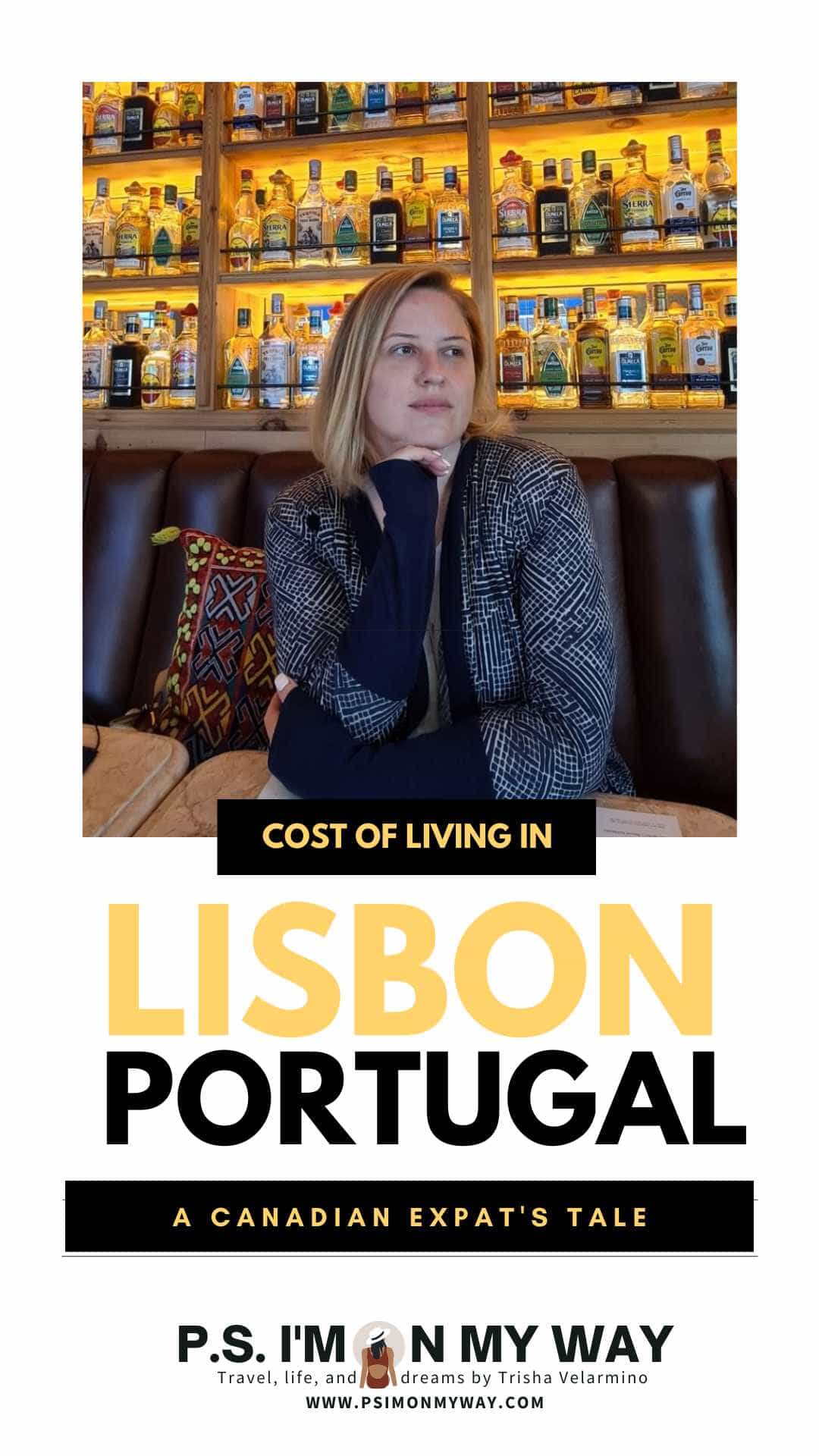 Our family moved to Portugal in June 2020, in the middle of a global pandemic. Since then, I have spent the better part of the year setting roots in Portugal. We originally landed in the small fishing village of Trafaria, before moving to Lisbon.
We ended up moving to Lisbon for several reasons. First and foremost, my husband is Brazilian and we both speak Portuguese. This would make bureaucracy a hundred times easier.
We chose Portugal in general because we were about to launch an ethical swimwear company, Now in Rio Swim, and the country has one of the best textile industries in Europe.
Finally, we chose Lisbon as a jumping-off point because it is a beautiful international city, filled with opportunities. One of the things I wanted to do was to become a teacher at a University in the city, which ended up happening!
So along with working remotely, starting my swimwear business, and launching a travel blog about Portugal, I also teach branding and marketing at IPAM, a marketing University here in the city.
👋 Meet Yvonne, a Canadian living in Portugal
Our first apartment in Lisbon was in the neighborhood of Campo de Ourique. I ended up choosing this particular area of the city because it reminded me a lot of Ipanema in Rio de Janeiro.
It feels like a town within a city – disconnected from the hustle and bustle of the world outside. It is a local neighborhood and not too touristy. In reality, Campo de Ourique has everything that you would ever need.
It has some of the best restaurants in the city, specialty stores, grocery stores, and even a small square where you can have a beer or a coffee in the morning. It also has a smaller version of the Time Out Market, which has restaurants and food for sale.
Our apartment at the time had no outside space, so during lockdown, I was especially craving nature. As a result, we decided to take a little break from the downtown area and moved just outside of the city.
Well, technically just across the bridge to a surf town called Costa da Caparica. Costa is still a part of the Lisbon Metropolitan Area. Life is much quieter here, and there are no direct buses or transport to Lisbon, however, the beach is a 5-minute walk away which has been bliss during the pandemic.
Lisbon in general is a lively city. There are so many things to do, restaurants to eat at, and small little nooks and crannies that you can explore. It also is super international.
In Campo de Ourique there was a large French population, and I would often hear people speaking French as they walked down the street. English is widely spoken, however, it can get a little trickier if you need to get anything done in terms of bureaucracy.
Government officials do speak English, but not well, and it is a process when you're trying to get things done – patience in Lisbon (and Portugal in general) is key.
The ONLY problem was the insulation of the apartment during wintertime. Unfortunately, there is no central heating in many of the apartments in Lisbon.
Our particular apartment didn't have any heaters installed so we had to buy portable heaters. The winters were cold, I am not going to lie. As a Canadian, I am accustomed to wearing a t-shirt or shorts in my apartment during the wintertime.
But in Lisbon, I found myself wearing sweaters, and sometimes even a hat/gloves, inside the apartment. A lot of times people don't heat their apartments because electricity can be expensive.
However, there are other things you can do. For example, you can buy pellet heaters or gas heaters. I promised myself that if I ever buy property in Portugal, I will 100% put in central heating, no matter the cost of electricity.
💵 Cost of living in Lisbon
Lisbon is an expensive city, especially if you want to live by yourself. The pandemic has lowered apartment prices in the city. We planned on moving before COVID hit and had not even considered moving to the city because prices were so outrageous.
For example, a one-bedroom apartment was at least $1,000 – $1,500 USD per month. Our apartment in Campo de Ourique was previously an Airbnb and we rented it for $1,000 USD for two bedrooms and that included water and Wi-FI, but not electricity.
At the moment we live in Costa da Caparica, in a two-bedroom apartment around 5 minutes from the beach as we also pay $1,000 USD, which is still very very high.
Budgets in Lisbon depend a lot on what you like doing. I find the prices in Lisbon a little bit high, especially in the tourist areas. Lisbon has failed to blog my socks off in terms of restaurant offerings.
I find that the influx of digital nomads means that prices are higher than normal. For example, a cup of coffee in a popular coworking space can be around $3-4 USD. In regular coffee shops, coffee is $0.50 USD so that's quite the mark-up.
The best thing about Lisbon is the wine. Portugal is a wine country and there are so many places where you can get a good bottle of wine for a decent price. Here are some of my favorite wine shops in Lisbon.
My budget for two people per month is around $3,000 USD. This includes rent, food, going out, shopping, self-care, car payments, and some extra things here and there.
🏘️ Cost of living in Lisbon: apartments for rent
The best place to look for an apartment in Lisbon is in Facebook groups, looking at Airbnbs, and also checking out Idealista. I would 100% recommend living in Campo de Ourique as it has everything you will EVER need.
Estrela and Campo de Ourique are the most expensive neighborhoods in Lisbon. If you are looking for a little bit of nature, then look for apartments near Parque Eduardo VII, which is also right beside my favorite shopping center in Lisbon, the Corte Ingles.
If you are looking for something a little more central (and touristy) then Chiado is a great option because at the bottom of the hill and is located near restaurants, metros, the river – basically everything.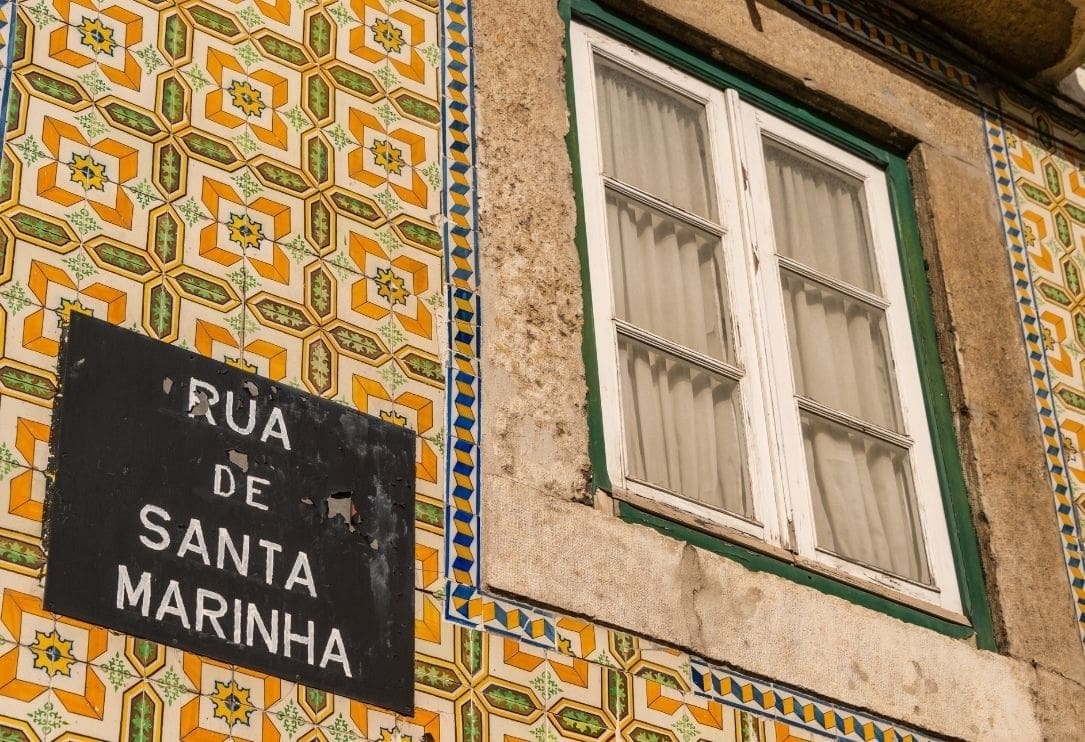 👍🏽 Pros of living in Lisbon
The reason I love Lisbon, and Portugal in general, is that it has everything that you would ever need. It has cities like Lisbon, but just a short drive away you have access to beaches or mountains or nature.
It has delicious food, rich culture, and a friendly population. The city itself is gorgeous, it is perched upon a hillside and the views are just magnificent.
That's one of the reasons that I started my blog about Portugal. Lisbon and Portugal in general are filled with amazing things to see, eat and do, and I want to help people unearth these secrets and get to explore the real Portugal. We also created the ultimate guide to Lisbon, which is full of tips on what to do in Lisbon.
👎🏽 Cons of living in Lisbon
I think I've already mentioned a lot of the cons, but for me, I believe that Lisbon has been taken over a little bit and transformed into a city made for tourism. It has a different vibe than Porto.
For example, food is important to me, and I find non-Portuguese food, like Mexican, Japanese, Indian, etc., a little bit disappointing, given the fact that Lisbon is so international and multicultural.
The price-quality doesn't match in a lot of these establishments. I recently went to an event where three tacos were $15 USD. Just to compare, the minimum wage here in Portugal is $890 USD.
In Lisbon, there seems to be a discrepancy where offerings, like food in restaurants or wine bars, are created for outsiders that have lower quality items and higher prices.
The secret, however, is that you need to know where to go. And a lot of times these places are not marketed online so you'll find out about them through a friend of a friend of a friend – usually from a local.
✨ Living in Lisbon Portugal tips
Portugal residency visa
I am originally Canadian, but my roots are European and I have Polish citizenship as well. As a result, it was fairly easy to move to Portugal.
All I had to do was to establish residency in an apartment (get a contract) and then go to the local commune and show either a bill or a rental contract to get my residency paper.
If you do not have a rental contract, you can still get residency if you get two witnesses (aka your neighbors) to vouch for you.
In Portugal, you need to establish residency and also get a NIF number. The NIF number is super important because you will need it for everything.
You can actually get a NIF number even if you aren't a resident of Portugal.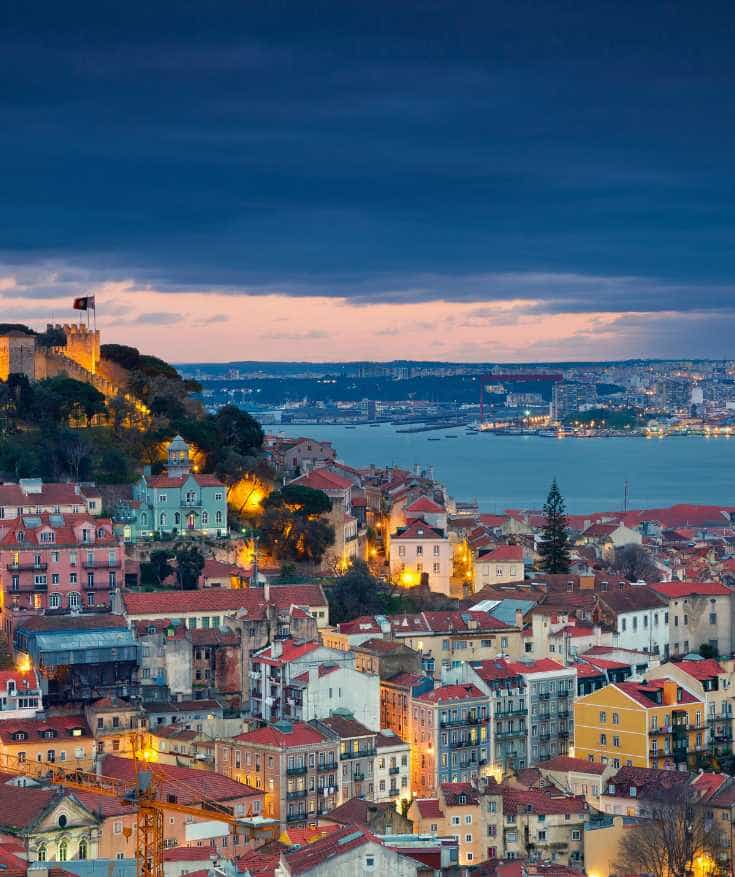 Connecting expats in Lisbon
Lisbon is THE city for expats and digital nomads. There are a lot of events that are held every week depending on your specific interests. Whenever I move to another country or city, I always end up checking out the GGI local chapters, and there is one in both Lisbon and Porto.
The GGI groups are for women only, and the Lisbon one, in particular, has shifted its focus to friendships only. So if you are looking for recommendations, advice, etc, then one of the best Facebook groups out there is the Lisbon Digital Nomads and Expats group.
In general, Portugal is a small country, if you want to drive from the top to the bottom it will take you roughly six hours. As a Canadian, that's WILD for me.
It took me the same time to travel from Ottawa to Toronto when I wanted to come back home from University. It is a small country but it is super diverse and therefore draws a variety of expats.
There are the digital nomads that stick to the cities, like Lisbon and Porto. Then there are the retirees, which depending on their budget move all around the country and the islands (remember Portugal has two islands: Madeira and Azores).
Then there are the expats that want to live a simpler life. These individuals often move to Central Portugal to live off-grid. One of the reasons that they choose Central Portugal is because buying property in that area can be extremely cheap, like 20,000 euros for the land plus a house that you will need to renovate.
This means that there are Facebook groups for basically everyone. There is one for Canadians looking to move to Portugal. Retirees. Off-grid living. Portugal tips in general. You really can find your tribe here.
Personally, I have had some trouble finding the right tribe here in Lisbon. My mindset is different as I am settling down here, and am looking to have a family, start a business and eventually buy property.
A lot of digital nomads are just passing through or are at a different life stage. Lisbon is also super tech-focused and as I have a sustainable swimwear company, I haven't been able to find entrepreneurs that are not focused on tech, although I have found a few and I am still hopeful.
I actually wrote a blog article about everything I wish I knew before I moved to Portugal, and I have to say that each month, I feel like I am adding to that list!
Do you need a car to live in Lisbon?
Buying a car is tricky in Portugal, and expensive. Why? Well because of double taxation. Car buyers in Portugal are paying the vehicle purchase tax, 'Imposto Sobre Veículos' and then VAT on top.
We brought our car over from Belgium, which is possible to do, however, can also be expensive. If you have owned your car outside of Portugal for more than 6 months, then you can apply for a tax exemption.
This means that instead of paying $3500 USD to import your car into Portugal, you would only pay $600 USD. It took us over a year to finally get the Portuguese license plates so be patient.
Also if you do qualify for tax exemption, you can't sell your car for another year after you've imported it.
Another option can also be leasing a car, instead of buying one. We've leased a SMART car, which is perfect to drive in Lisbon and pay around $150 per month.
But be patient because it took us a lot of paperwork to be approved for the lease.
In reality, you don't need a car in Lisbon. First of all, parking is impossible and expensive. If you want to rent a garage, it costs around $100 USD per month.
Since we didn't want to rent a garage we parked on the street. And our car got multiple tickets in Lisbon and we even had a boot put on our car.
That boot cost us a whopping $200 USD in fines. However, a car is perfect if you want to explore Portugal and take weekend trips to the Algarve or the North of Portugal.
Medical care in Lisbon Portugal
There are hospitals everywhere in Lisbon and there are two types: private and public. Public healthcare is free. We pay for Médis, which for two people is around $150 per month, but I think we pay a little too much and we are looking at other options.
Although we haven't used the health care system here in Lisbon yet, I've heard that it is great and not expensive at all.
Living in Lisbon FAQ
Can foreigners buy property in Portugal?
Buying a house is an adventure here in Lisbon. We've decided against trying to buy anything in Lisbon simply because of the price and what you get for that price.
First and foremost, if you aren't Portuguese you will probably need to put down a deposit of around 20-30%. A friend of mine recently bought a place for $300,000 USD and her deposit (plus extra fees) was around $80,000 USD.
The problem is also what you get. Apartments are often falling apart, small, and super pricey. I'd rather take that money and move to the countryside, with a large garden and plenty of space to move around.
I've already mentioned this, but you can get so much more bang for your buck if you just move a little bit outside of the city.
Portugal is a small country so for that $300,000 USD, you can either get a small two-bedroom apartment in the city or a recently renovated large 4-bedroom apartment with a backyard, which is around a 40 – 50 minute drive from Lisbon.
Is it expensive to live in Lisbon?
Compared to other major European cities, the cost of living in Lisbon is relatively more affordable, although it has been rising in recent years.
When it comes to accommodation, Lisbon offers various options, from affordable apartments to more upscale and luxurious properties. Generally, rental prices are lower than in cities such as London or Paris, but neighborhoods like Chiado and Avenida da Liberdade can be more expensive. A typical one-bedroom apartment in the city center might cost around €800 to €1200 per month.
The cost of transportation in Lisbon is also relatively affordable, with public transport being the most economical choice. A monthly public transport pass costs around €40, and taxis or ridesharing services are available at a reasonable price too.
Eating out in Lisbon can range from budget-friendly to upscale dining experiences. Traditional Portuguese restaurants and cafes offer affordable meals, while high-end restaurants can be more expensive. Groceries, on the other hand, are reasonably priced, with local markets and supermarkets providing fresh produce and other essentials.
In summary, Lisbon's cost of living is relatively lower compared to other major European cities, but it has been on the rise. While accommodations, transportation, and food can be found at varying price points, overall expenses remain manageable for most people.
Is Lisbon a good place to live in?
Lisbon is considered a good place to live for several reasons. Firstly, the city boasts a pleasant Mediterranean climate, with mild winters and warm summers, making it an attractive destination for those who enjoy spending time outdoors. The coastal location also allows for easy access to nearby beaches, offering residents ample opportunities for relaxation and recreation.
The city is rich in history and culture, with its iconic yellow trams, historic neighborhoods, and stunning architecture. Lisbon is home to numerous museums, galleries, and cultural events, ensuring that residents have plenty of opportunities for intellectual and artistic stimulation. The city is also known for its lively nightlife, with numerous bars, clubs, and live music venues catering to a range of tastes.
Lisbon's public transportation system is comprehensive and affordable, making it easy for residents to navigate the city without the need for a personal vehicle. The network of buses, trams, and trains efficiently connects different parts of the city, facilitating daily commutes and leisure activities.
Despite the rising cost of living, Lisbon remains relatively affordable compared to other European capitals. The city's healthcare system is also of high quality, with both public and private options available to residents.
In conclusion, Lisbon is an attractive place to live due to its favorable climate, rich history and culture, efficient public transportation, and relatively affordable cost of living. These factors make it a popular choice for both locals and expatriates seeking a vibrant and well-connected European city.
Where do American expats live in Lisbon?
American expats in Lisbon tend to gravitate towards neighborhoods that offer a mix of local charm, modern amenities, and a sense of community. While individual preferences may vary, some popular areas among the expat community include the following:
Principe Real is an upscale neighborhood known for its trendy boutiques, picturesque gardens, and a variety of dining options. This area attracts expats due to its central location, beautiful architecture, and a lively atmosphere. It is also close to the city center, making it a convenient choice for those who work or study in Lisbon.
Estrela and Lapa are two adjacent neighborhoods offering a more residential feel, with tree-lined streets, grand mansions, and tranquility. These areas are popular among expat families seeking a quieter environment while still within easy reach of the city center.
Campo de Ourique is a charming and family-friendly neighborhood with a strong sense of community. Its local market, parks, and abundance of shops and cafes make it an attractive option for expats looking for a more authentic Portuguese experience.
Finally, Parque das Nações is a modern and cosmopolitan area located near the Tagus River. It offers contemporary architecture, green spaces, and a range of leisure activities. This neighborhood is popular among young professionals and families who appreciate its modern amenities and easy access to public transportation.
What are the cons of living in Portugal?
Despite its many appealing aspects, living in Portugal also comes with certain drawbacks that one should consider. One of the most significant challenges is the language barrier.
Although English is widely spoken in urban centers and among younger generations, proficiency may be limited in rural areas or among older populations. Expats might face difficulties in day-to-day interactions if they do not learn Portuguese.
Another downside is the bureaucracy involved in various aspects of life, such as obtaining residency permits, dealing with tax authorities, or setting up a business. The bureaucratic process can be slow and cumbersome, which might be frustrating for those accustomed to more efficient systems.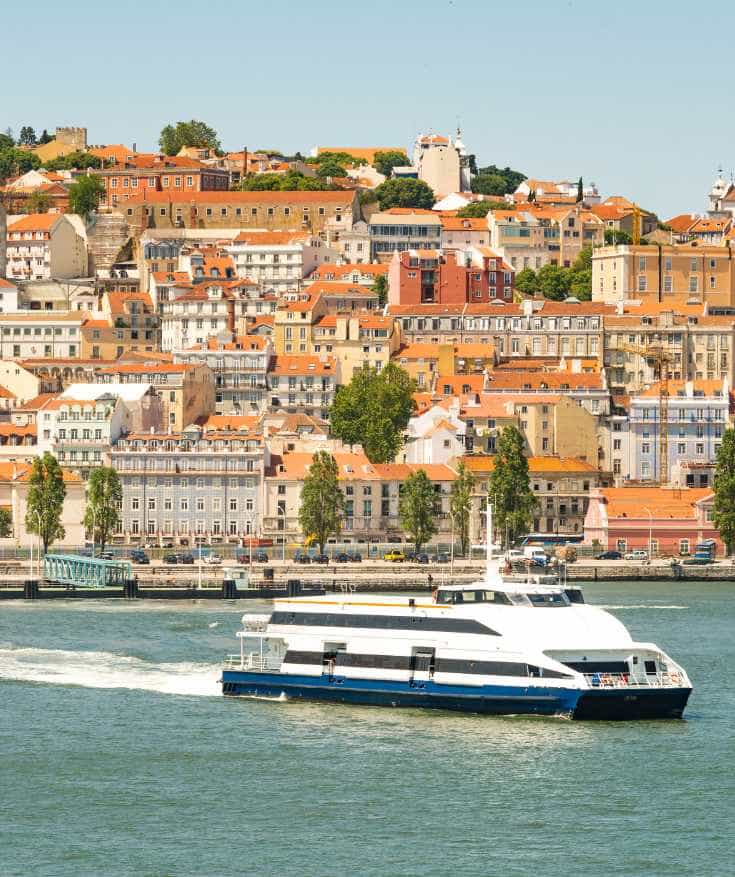 Despite steadily recovering from past difficulties, Portugal's economy is still not as strong as that of other Western European countries.
This results in a higher unemployment rate and limited job opportunities, particularly for those seeking work outside the tourism or technology sectors. Additionally, salaries in Portugal are generally lower than other European nations, which may concern potential expats.
Finally, the quality of public services, such as healthcare and education, may vary depending on the region. While major cities like Lisbon and Porto have well-equipped facilities, rural areas might lack the same level of resources, which could be a drawback for those considering a move to more remote locations.
Is it hard to live in Portugal as an American?
Living in Portugal as an American may present some challenges, but they are not insurmountable. One of the primary difficulties Americans face is the language barrier.
While many Portuguese people, especially in urban areas, speak English, it's still essential to learn Portuguese to navigate daily life more comfortably and immerse oneself in the local culture. Taking language classes or participating in language exchange programs can help ease the transition.
Another potential challenge is adjusting to the slower pace of life in Portugal, which may be a stark contrast to the fast-paced lifestyle many Americans are accustomed to. The Portuguese place great importance on work-life balance, and their more laid-back attitude may require some adaptation.
Navigating bureaucracy can be a challenge for Americans moving to Portugal. Dealing with government agencies and paperwork, like obtaining residency permits or managing taxes, can be time-consuming and complex. To ease this process, enlisting the help of a local expert or lawyer may prove beneficial.
Despite these challenges, many Americans find living in Portugal to be a rewarding experience, thanks to the country's rich culture, pleasant climate, and relatively affordable cost of living.
By learning the language, adapting to the local lifestyle, and seeking assistance with bureaucratic procedures, Americans can successfully transition to life in Portugal.
🇵🇹 Portugal Travel Planning
✈️ What's the best platform for booking flights to Portugal?
Kiwi.com is one of the most trusted sites for booking cheap flights to Portugal. They compare all prices for all airlines! Also try WayAway if you want to get cashback for every booking.
🏥 Is travel insurance mandatory in Portugal?
YES! You need to get into the habit of buying travel insurance, not just for Mexico. SafetyWing, is my digital nomad/remote worker insurance, while I use Ekta Traveling for short trips (from $0.99 per day)
🚗💨 Is it safe to rent a car in Portugal?
ABSOLUTELY! Use Discover Cars or Rentalcars.com for the best car rental deals in Portugal. Remember to book online prior to arrival and don't do it in person, as cars run out fast!
📞 Personalized itineraries and moving to Portugal services
Whatever you need for Portugal, we can help you with that! Call our office or send a Whatsapp message to +52 473 171 5259 – our office staff will take care of you!
Yvonne is a Canadian traveler who is finally putting down roots in the gorgeous sunny country of Portugal. She is the founder of Now in Rio Swim, an ethical and sustainable swimwear company made and Now in Portugal, a travel and lifestyle blog that focuses on providing in-depth information about life and travel in Portugal.