There are unlimited options for you to find your digital nomad jobs but most new digital nomads don't really know where to look. I will walk you through finding the job of your dreams in this post including tips on how to create a stellar profile!
Reader Mail: Dear Trisha, I started following your digital nomad journey in 2013. It was very admirable because back then, being a digital nomad was not a thing and yet you pushed through!
Because of the pandemic, I decided to become a digital nomad. I also want to escape life here in the USA where everything is expensive. I just want to travel but at the same time, be able to support my lifestyle.
I remember you started being a Virtual Assistant. Where can I look for these kinds of digital nomad jobs? Do you have tips on how to easily get hired?
Thank you for all you do – I appreciate all the free information you give on your blog!
– Jessie, USA
Hi Jessie,
Thank you for reaching out! I will not be able to give out free content and advice on my blog if it wasn't for people like you who keep asking questions – I wouldn't know what to write it if weren't for you!
It's so great that you chose the digital nomad lifestyle! Many people are gearing towards this direction now because of the pandemic and it is especially more popular with Americans.
I signed up to almost all digital nomad jobs websites because I wanted to earn a lot – it actually worked! In this post, I am going to share with you where to look for digital nomad jobs hoping you'll find the one that will fit your lifestyle.
Good luck and may the force be with you!
Xx,
Trisha
I did start being a digital nomad in 2013, at a time where it wasn't globally accepted yet. There weren't any tutorials on how to become a digital nomad or where to look for digital nomad jobs so I pretty much did all the research by myself.
I started in small jobs like virtual assistance because my driving force back then was not working in an office and being able to travel whenever I want.
It was also more difficult to find jobs then because you almost need to create jobs for yourself. But today, the global pandemic has pushed everyone to work from home and we see that it will be like this for the years to come.
View this post on Instagram
Lucky for you, there are many digital nomad resources on the Internet so I don't see why many people are still doubting themselves to join the bandwagon.
If you're new to the digital nomad terrain or planning to join us, I suggest you start doing digital nomad jobs first (like freelancing) then start your own empire.
The job websites on this post can definitely help you start as in my experience, finances are the main concern when transitioning to this lifestyle.
What is a remote worker?
To cut overhead expenses, a lot of companies let their employees work from home so they don't have to commute. Companies can just rent small spaces like an office without requiring everyone to come to the office.
You might be a full-time employee but the schedule is flexible. Work wherever you want as long as you have a laptop and a good Internet connection.
View this post on Instagram

According to Global Workplace Analytics and FlexJobs, the number of remote workers has increased 115% within 10 years. Larger companies most likely won't allow their employees with this kind of arrangement but small start-ups will.
Now, I am not saying you shouldn't work with big companies but if you want a remote job, find a company that is willing to adjust to your preference.
What is a freelancer?
Freelancing offers the same benefits and work dynamics as remote jobs. The only difference is that in Freelancing, you are often contracted with one-time jobs and you are not employed by anyone.
This is the category where millennials are booming: graphic design, writing, web development, app development, videos, content creation are some jobs that can be in this line of work.
Most people prefer freelancing as it is so much flexible. For example, let's say you are a graphic designer and Company A wanted a poster for their event.
View this post on Instagram
They will tell you what they want, pay around $150 – $200 (depends on your pricing) and once you're done, that's it. No other strings attached.
They get their poster. You get paid. Everybody's happy. Freelancing projects have target dates so it will be easier for you to make room for other projects.
Freelancing projects have target dates so it will be easier for you to make room for other projects. Some freelancers I know take 5-10 projects at one time only because they can!
Can I have multiple digital nomad jobs at the same time?
ABSOLUTELY! That is the beauty of being a digital nomad. You can definitely have multiple digital nomad jobs as long as you know how to handle them.
Look, it may seem like taking 4 projects at the same time (for the money, of course) is doable but what you need to know is that when you take many jobs at once, the quality of your work declines.
Not to mention that this will take a lot of time. You don't want to be a digital nomad spending all your hours in your Airbnb in Mexico or some Southeast Asian country.
You want to have a work-life balance. The idea of being a digital nomad is taking care of your mental health by giving yourself more freedom when it comes to working.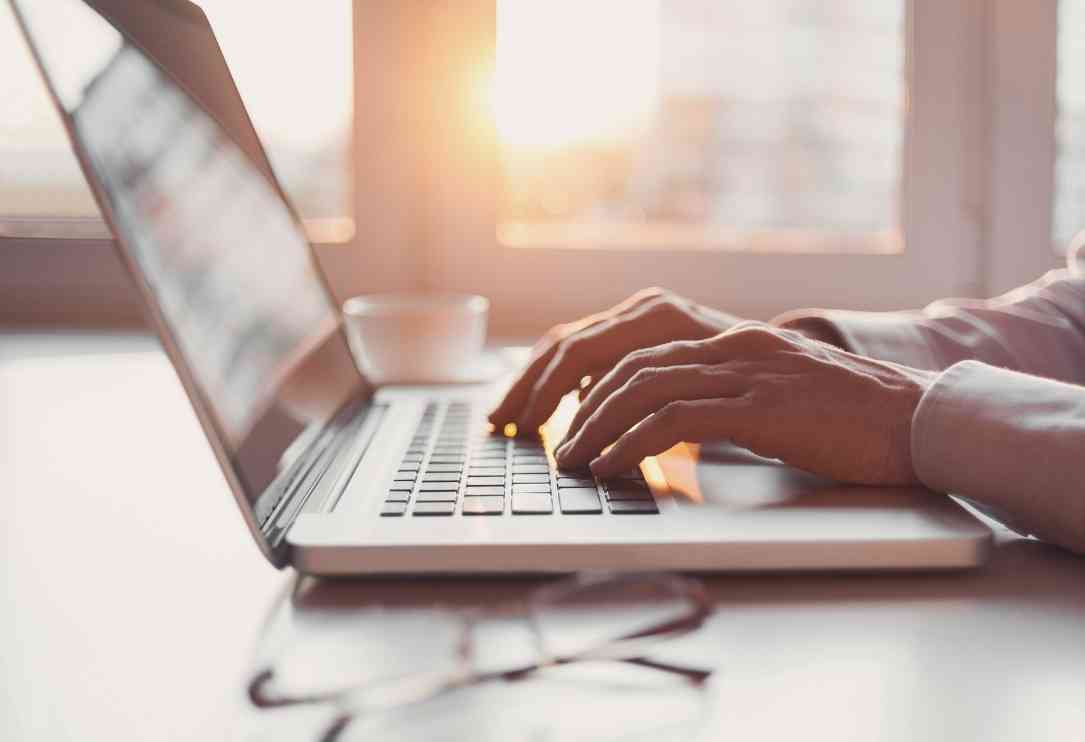 For sure, because of the money I will earn, I have taken multiple projects at the same time and spent hours and hours on the computer without going out.
The trick is to finish these projects for a certain timeline, earn the money and take some time off after the job is done.
The digital nomad lifestyle is all about managing your time well. If you have zero discipline and no time management skills, then the job won't get done.
Believe me, up until today, I am still struggling with the work-life balance!

Is there an age requirement to be hired for digital nomad jobs?
Not at all! Employers only care if you get the job done. Even my mom who's in her 50s' is doing digital nomad jobs! That's the beauty of this industry – it really is for all ages.
You won't get hired because of your age. Sometimes, employers and clients don't even care to ask about that. The important thing for them is that you are skilled in what you do and you can deliver.
View this post on Instagram
Do these digital nomad jobs websites offer free membership?
Some of them don't and some of them do. The thing about looking for digital nomad jobs is that it's also an investment. I mean, you will be able to pay for a small membership fee if you have a steady job – that shouldn't be an issue for you!
I included the membership packages on the websites below. Please note there are no affiliate links on this page and I do not earn from your membership sign up on these websites.
☕ Support this blog's honest and transparent journalism. Help us add value to our content! Keep P.S. I'm On My Way content free for all by donating to our coffee fund.
20 websites for finding digital nomad jobs
💰 No membership fee
If you're new to freelancing, Fiverr is the best way to improve your portfolio. The jobs here are very easy. From Photoshop editing to transcribing a recording to boosting a Facebook ad, you will find a lot of opportunities on this website that will make you a credible freelancer for bigger gigs.
Fiverr transactions are usually very fast and payment is upfront. Meaning, you get paid first before you even finish the job! There are default rates to services so it's best to look at other profiles when setting your prices.
💰 No membership fee
Upwork is the world's largest online workplace where savvy businesses and professional freelancers go to work. You can easily find time-sensitive projects on this website.
I love Upwork's timeline because it shows you the jobs available according to how you created your profile. You can put multiple filters to your profile like "project management" or "remote consultation."
With this, you can always access available jobs that fit your description! It's not overwhelming and you only get to see jobs you are actually qualified for.
💰 $14.94 USD per month | $29.95 per quarter | $49.95 per year
FlexJobs is one of the top websites where you can find the best telecommuting jobs, part-time professional jobs and other flexible jobs in over 100 career categories, all hand-screened and legitimate. Flexjobs membership fee ensures that you will not be scammed by employers and the other way around.
I've been using Flexjobs since 2013 and I honestly got a lot of freelance gigs on this website. They also have categories of 'flexible on-site' which is good for digital nomads who always change their locations!
💰 No membership fee
Your ultimate career finder and guidance destination. The Muse is an online career resource that offers a behind-the-scenes look at job opportunities with hundreds of companies, original career advice from prominent experts, and access to the best coaches to get personalized and private career help.
What I love about The Muse is that you will be able to see all the companies signed up on their website. You can browse hundreds of companies all over the globe that are accepting digital nomads and remote workers. You can easily choose the destination of the job offers!
💰 No membership fee
Search millions of jobs from thousands of job boards, newspapers, classifieds, and company websites Indeed. It operates on a location-type basis so it will be easier for you to find a job in a city/place that you really like.
Indeed is super easy to use and their interface is not confusing! Simply put the type of job you are looking for together with the location you are in.
After that, hundreds of job postings in that area will come up! It's a really great platform for new digital nomads who want to test the waters to work abroad.
💰 No membership fee
Remote.co is a resource for companies that see remote work as an opportunity, from hiring to training to managing distributed teams. It aims to make companies realize how important it is for their businesses to embrace the idea of remote employees.
This website (as its name implies) only posts remote positions. The companies listed here also give advice about how to get hired easily. They even put some sample interview questions on their blogs!
💰 No membership fee
SkipTheDrive is geared towards those seeking remote employment opportunities. These jobs are often referred to as telecommuting, telework, online, virtual, & work-from-home.
SkipTheDrive has job hiring access to Fortune 500 companies, start-ups, and very famous companies around the globe. If you are looking into still building your career with big companies and at the same time, living the digital nomad lifestyle, this website is for you!
💰 No membership fee
Working Nomads curate the best digital jobs for those looking to start their telecommuting career. Literally, work remotely from your home or anywhere around the world.
They also have very interesting remote job offers in any professional career area. What I love about Working Nomads is that all their employees are working remotely!
You can actually see their profiles and their successes with being a digital nomad. I love when companies introduce their staff like this publicly!
💰 No membership fee
Jobspresso is the easiest way to find remote jobs, careers, and other remote work opportunities at interesting and innovative companies.
On their homepage, you can immediately see which companies are hiring and for what positions. I must warn you the job listed here are for remote workers who will be full-time employees.
I haven't had any freelance successes here and the companies have very high industry standards. They prefer mostly those who have a degree.
💰 No membership fee
With over 300,000 remote workers and 25,000 start-ups, Outsourcely connects startups and businesses with talented remote workers from around the world.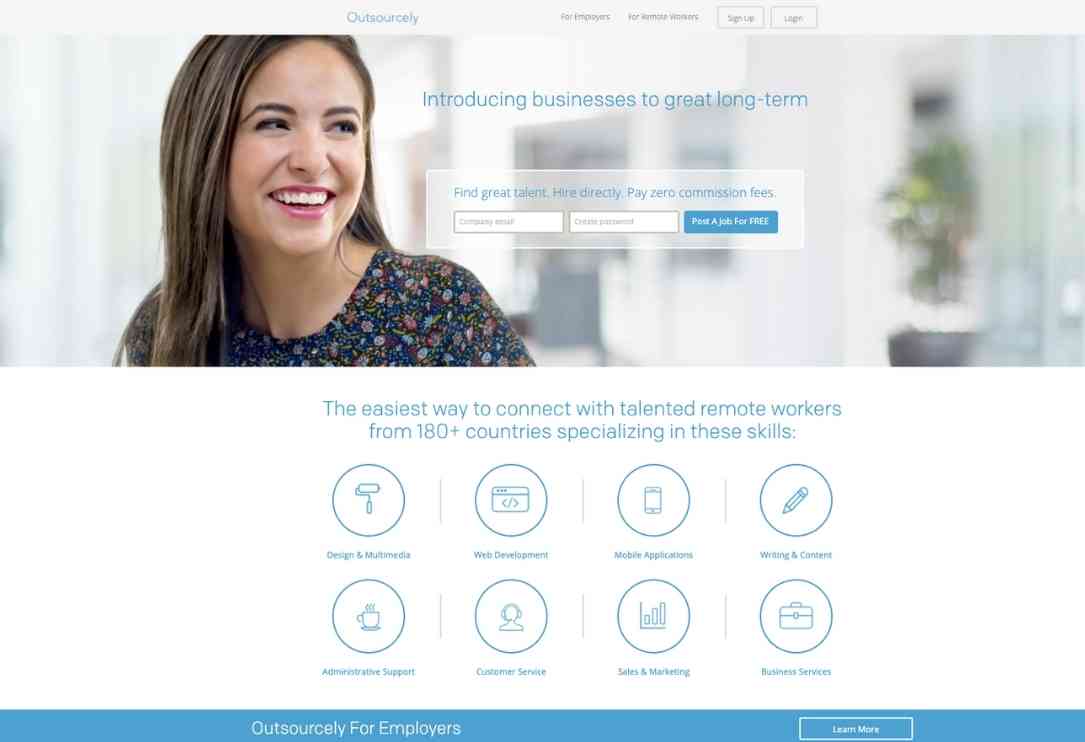 Outsourcely is best for those who are in the media and arts industry, design and multimedia, web development, and mobile applications.
💰 No membership fee
Jobscribe is not a job search platform but if you subscribe, you will receive daily emails with the best jobs at the best tech startups. This website will teach you how to make a CV that stands out and these are tips from the companies signed up on this platform!
Search for thousands of jobs using keywords, location, and specialization. This website is also good for those who are in the finance industry such as banking and accounting.
💰 No membership fee
Virtual Vocations is a job service that provides job-seekers with hand-screened telecommuting job leads that offer real pay for real work.
From account management to writing, all of the job openings we bring you to offer some form of telecommuting or virtual work.
You don't even need to be in the digital industry to apply for jobs here. They have listings for everyone including medical and law fields. None of us have thought being a doctor or a lawyer can be digital but now it is possible!
💰 No membership fee
If you are from the Philippines like me, this is the best job board! Employers who post their job openings here are specifically looking for Filipino workers.
Most of the jobs here are virtual assistance as Filipinos are very equipped in English. Americans who are cutting on expense prefer to hire Filipinos because of their fluency in the English language.
The salary here is all in Philippine peso but all employers are from the USA, Canada, Australia, Europe, etc. The employers can pay in USD but the salary base is according to Philippine law (+25%).
💰 No membership fee
Toptal was created by engineers and entrepreneurs, all passionate about growing an exclusive network of the top freelance software developers, designers, and finance experts in the world.
This digital nomad jobs website matches the employee to the employer's qualifications so they will also help you create a good profile in order to get hired easily.
Some of their clients include Airbnb, Motorola, Bridgestone, and Shopify.
💰 No membership fee
FreelancerMap is a tendering platform for IT projects and a presentation platform for IT freelancers and companies. This website provides an orderly category structure that makes finding matching projects and experts very easy.
A script market to sell self-made scripts, a channel with IT news as well as a discussion forum complete the offer. They also don't take a commission from freelancer earnings!
💰 No membership fee
Freelancer is the world's largest freelancing and crowdsourcing marketplace by a number of users and projects. There are over 24,493,379 employers and freelancers globally from over 247 countries, regions, and territories.
Through Freelancer's marketplace, employers can hire freelancers to do work in areas such as software development, writing, data entry, and design right through to engineering, the sciences, sales and marketing, accounting, and legal services.
Create a profile on Guru and define the freelance services you want to offer. Employers will find you by these services when they search for freelancers to hire. Search and apply for jobs that interest you, in any category.
We make it easy to showcase previous work you've completed to back up your proposals. We also provide Job Matches daily so you don't miss out on an opportunity.
Trisha is one of those people who left their comfortable life to travel the world and learn about life. Her style is to stay in one place she likes for 3 months (or more) to know what it feels like to eat, cook, speak, and sleep in another culture that isn't hers. She'd like to believe she's not traditionally traveling but she just chooses to be somewhere else all the time. In no particular order, her favorite cities in the world are Barcelona, Buenos Aires, Hong Kong, Mexico City, and Tel Aviv.