The Christ the Redeemer is the most famous icon of Rio de Janeiro. I visited this twice and here's everything you need to know in visiting Christ the Redeemer including tours, COVID rules, and many more!
📬 Reader Mail: Hi Trisha! I love your Brazil adventures. I am jealous you are staying for months and months there. I am learning so much from your blogs!
My name is Bradley and I am from the UK. I discovered your blog through my neighbor Kelsey, she said you met in Brazil in 2014. Anyway, she sent me your blog link, and voila, I am hooked!
I understand you are in Rio de Janeiro right now and saw on Instagram that you visited Christ the Redeemer again. I want to know how to visit because I don't know if it's worth it. I saw there were a lot of people in your stories!
More power to all you do and thank you for the helpful content you share with your readers. I hope we'll cross paths in Rio de Janeiro or in Mexico!
-Bradley Walton, UK
Hi Bradley,
Yes!!! I met Kelsey here in Rio de Janeiro. It's such a small world and I am very thankful that people always share my blog. Thanks for being here!
Yes, I am here at the moment and sort of failed to visit Christ the Redeemer the second time because I didn't bring a COVID vaccine card. But I did it again and here's everything you need to know.
I hope you can come to visit Mexico as well. I am currently based there and my Rio visit this time is only for one month. Good luck and let me know if you have more questions!
Xx,
Trisha
✨ Editor's Note: This post was originally published on September 2, 2014, but was republished to fit current travel situations. This blog also thrives on reader questions so please feel free to e-mail us so we can make a blog post for you!
Is Christ the Redeemer open?
YES! Christ the Redeemer is open to tourists. Brazil is one of the countries known for being lax when it comes to COVID but the mayor of Rio de Janeiro is very good at handling this subject!
View this post on Instagram
In order to enter Christ the Redeemer, a COVID vaccine card is needed. I've seen many people who weren't able to enter Christ the Redeemer (including me in December 2021) because I forgot to bring a vaccine card.
They are very strict about this so you better bring your card as it's one of the travel requirements to enter Brazil. I asked if they are limiting the number of daily visitors and they said no because most of the cariocas are already vaccinated.
How much does the ticket to Christ the Redeemer cost?
Christ the Redeemer ticket prices for adults cost $4.23 USD in the high season and only $2.11 USD for the low season. Adults over the age of 60 and children under the age of 11 don't have to pay for tickets for Christ the Redeemer.
View this post on Instagram
Please note that the prices above are only for the entry tickets but a tour is not included. It could go up to $25 USD if you combine it with the sugarloaf, the Selaron staircase, and other Rio de Janeiro attractions.
You can definitely go to Christ the Redeemer by yourself. An Uber can always take you there and the ride costs less than $15 USD. In this article, I will also list down combination tours you can do as you don't really need a lot of hours in Christ the Redeemer.
☕ Support this blog's honest and transparent journalism. Help us add value to our content! Keep P.S. I'm On My Way content free for all by donating to our coffee fund.
Christ the Redeemer visitor's guide: prices, tickets, tours, and everything you need to know
Christ the Redeemer facts
The Christ the Redeemer statue was completed in 1931. The size of the statue is 30 meters (98 feet) and the arms are 28 meters (92 feet). Known as Cristo Redentor in Portuguese, this is the picture that we have not only when we hear Rio de Janeiro but also Brazil.
The most interesting and my favorite fact about Christ the Redeemer statue is that it is the largest Art Deco-style sculpture in the world!
In 2010, the Christ the King statue in Poland topped it as the biggest Jesus Christ statue. In 2007, Christ the Redeemer was added to the 7 wonders of the world list.
The Christ the Redeemer statue stands on a 704-meter summit which makes it visible all over the city. The moment you arrive in Rio de Janeiro, you will definitely see it right away during the taxi ride to your hotel!
This statue represents and symbolizes the protector of people. Brazil is a very Catholic country and is a firm believer in Jesus Christ.
Visiting Christ the Redeemer: Personal experience
My friends here couldn't believe that I've been here for 2.5 months and never have I visited the famous Christ the Redeemer in Corcovado, Rio de Janeiro.
Well, I couldn't believe it as well, to be honest. I guess I've been very busy with volunteering so much that I forgot the landmark requirement visit. I am not in a hurry though and that's what makes this trip maximum awesome.
Touristic activities became really weird for me. I feel like I'm a local here and everyone feels the same. The tour guide spoke to me in Portuguese and most of my 'tourmates' thought I was Brazilian.
By 14:20, I was already in front of the meeting place where the tour organizer directed me to wait. I didn't have a mobile phone so I was fifteen minutes early.
Though I am used to the Latin time where everyone's always thirty minutes behind, I did not risk it as I am joining a group of other on-the-dot tourists (Americans, Australians, English, Europeans).
The bus arrived on time! Hallelujah! I was the only person at the meeting place when a tour guide arrived and shouted "Ana Patricia" twice.
She had to say it twice because I wasn't used to people calling me that name and it only registered that it was me she was looking for the second time. My name is so Latin people wouldn't even think I am Asian. Hence, they speak to me in Portuguese or Spanish right away.
The tour started as soon as I hopped in. I was the last one to be picked up! The tour guide had a roll call of countries that were joining the tour that day and every time she says "Filipinas," people would turn their heads and look for that participant from the Philippines.
They were actually looking at the most Asian-looking person in the group — a dude from Singapore. I never confirmed that it was me until one American lady asked.
The first time I planned to visit Christ, I actually wanted to walk up. Upon boarding the train I told myself, signing up for a tour was a better idea. I don't think I'd survive that walk for one second. The view was fantastic though.
TIP: When taking the train, always choose the seats on the left (see photo above) for you to be able to see the view of the city. Unfortunately, I didn't know this before so I sat on the other side. I had to stand up and every time I hear people's whoas and wows.
We were given 50 minutes to see the fantastic view of the city which made my heart jump. Since my visit to the Citadella in Budapest a few years back, nothing ever made me feel this way until today. Now I know that postcards were not lying. Those photos you see are really true!
The place was unbelievably crowded. I was told that the weather is not always good and there are times that you don't even see the statue because of the clouds. When I visited, it was a sunny day so it explains the number of people who signed up for the tour that day.
TIP: Always check your weather apps. It most of the time true. I was supposed to go on a Friday but it was raining so hard it was even hard to believe it will be sunny on Sunday. I took my luck and chose Sunday, based on my weather app. Apps. Just to be sure.
I am sure most of you who have visited the statue have this selfie with Christ. That day, I wrote on my Facebook account: Why is it that, when people ask you to take their picture, you always do your best but when it's your turn to be in the spotlight, the photo is either blurred, not framed well or simply not instagrammable?
I've asked about 5 people, in different languages and this is the best so far. Congratulations, Mexicans! HAHAHAHA.
How to get to Christ the Redeemer
🚆 Christ the Redeemer by train
On my trip in 2014, I went to Christ the Redeemer by train. The train station is called Corcovado and the closest subway in the city is Largo do Machado. From this station, I walked to Corcovado for 30 minutes. Alternatively, you can also take an Uber (7-min ride).
But you can also take an Uber from your hotel in Copacabana, Ipanema, Leblon, or Botafogo. The Uber costs $7 USD and the ride takes 12 minutes.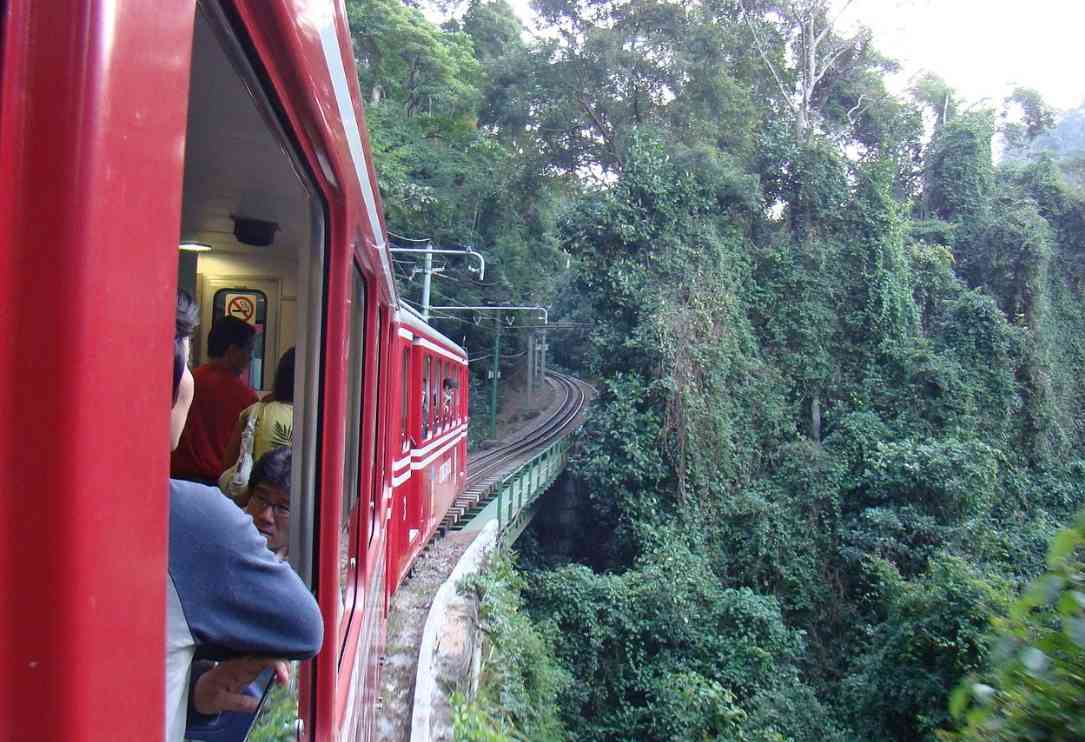 If you want to get to the Corcovado station by bus, the bus number to take from Copacabana, Ipanema, Leblon or Botafogo is 'Circular 1.' From downton Rio, Lapa or Gloria, the bus is 'Troncal 8.'
Once you arrive at the train station in Corcovado, you can buy your tickets. It is highly recommended to buy the train tickets online because it runs out so fast.
The train to Christ the Redeemer costs $14.50 USD in the high season and $12 USD during the low season. The train works from 8:00 AM to 9:00 PM daily.
👉🏽 Click here to check Christ the Redeemer train tickets online
🚍 Christ the Redeemer by van
A cheaper option to get to Christ the Redeemer is by van but not really that cheap. You can take the van from three different points in the city. The high season price is $12 USD while the low season price is $11 USD.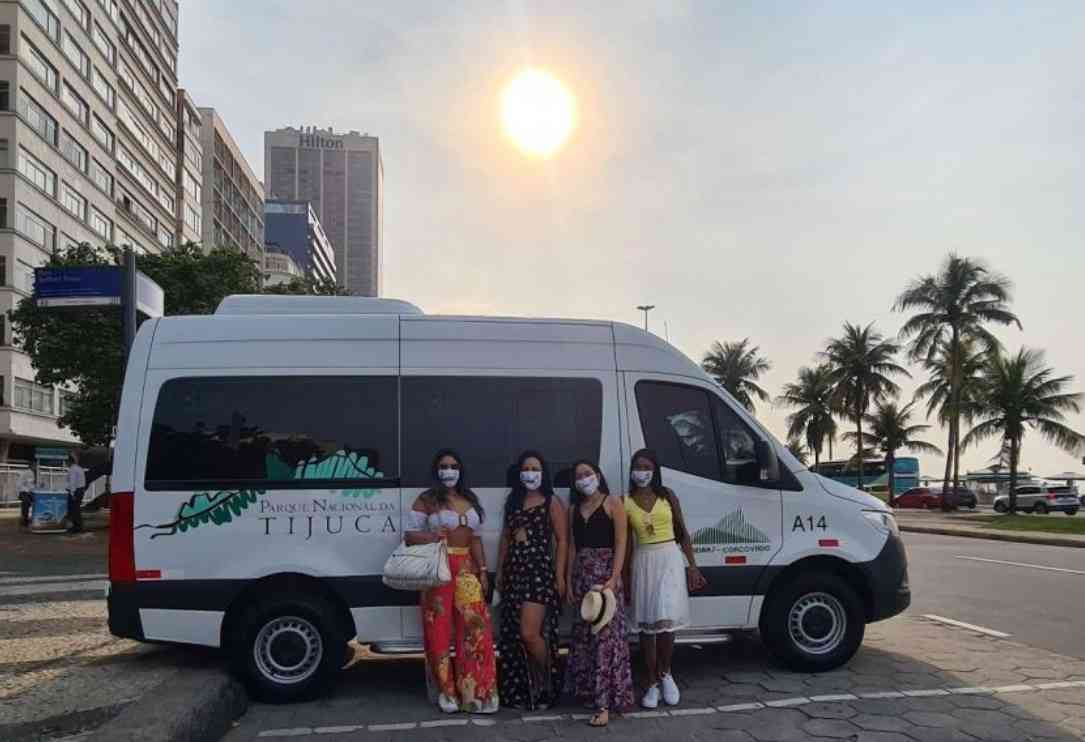 In Copacabana, the van can be found at Lido Square near the Cardeal Arco Verde station. If you're coming from Barra da Tijuca, it's located inside the Cita America shopping center. The van runs from 8:00 AM to 4:00 PM.
👉🏽 Click here to check van prices online
🚌 Getting to Christ the Redeemer via tour
Signing up for a Christ Redeemer tour is the easiest since they will pick you up and drop you off at your accommodation. Plus, you don't have to worry about buying your Christ the Redeemer tickets – it's all included in the tour price!
Best Christ the Redeemer tours
You don't need a lot of hours in Christ the Redeemer. Actually, 1.5 hours is enough. You can definitely combine this tour with other tours nearby and here are my suggestions.
Please note that all these tours include pick up and drop off from your accommodation or hotel in Rio de Janeiro. Some of them have pick up points (depending on the price) so make sure to read the details of each tour.
Christ the Redeemer with Selaron Stairs and Sugar Loaf
This 5-hour tour is perfect for those who want to start their day late. Honestly, I've been on tours (for work) that start at 6:00 am daily and I've been beaten because of the late Rio nightlife.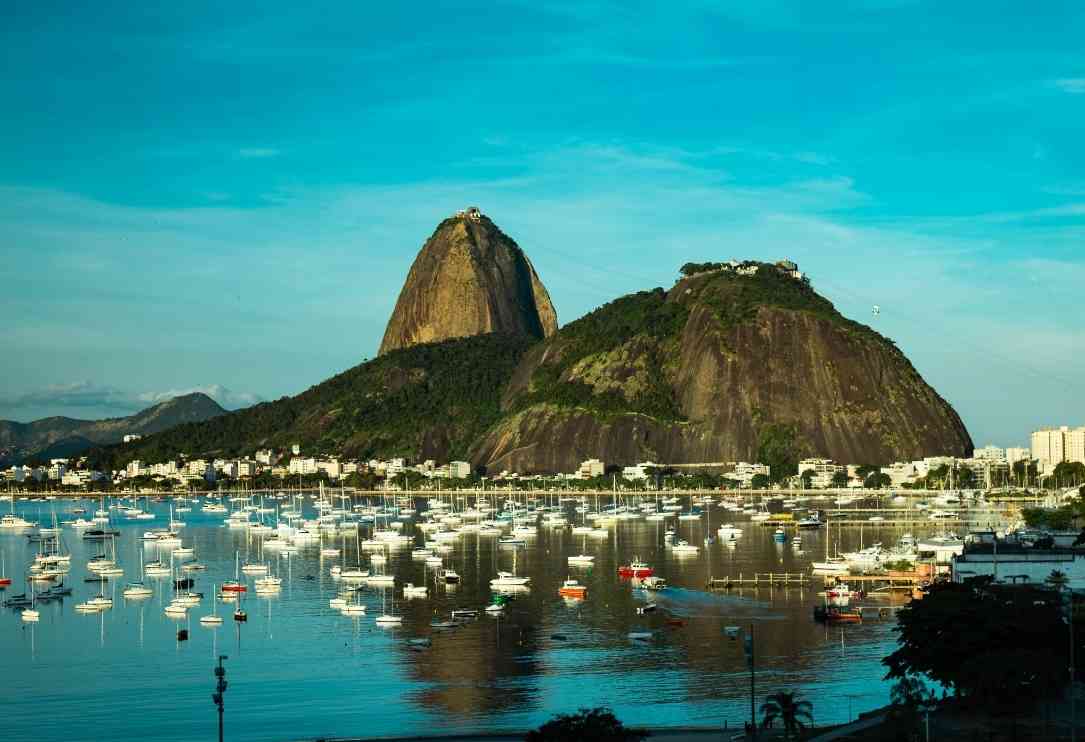 I also haven't seen Christ the Redeemer and Sugar Loaf during sunset. These are the three most important things to do in Rio de Janeiro so it's a really good combo!
👉🏽 Check prices and availability for Christ the Redeemer with Selaron and Sugar Loaf
Christ the Redeemer with Selaron Stairs and Tijuca Forest
If you feel like you can skip the Sugar Loaf and prefer the Tijuca Forest instead, this tour is more or less 5 hours and drives around the crazy beautiful Tijuca Forest.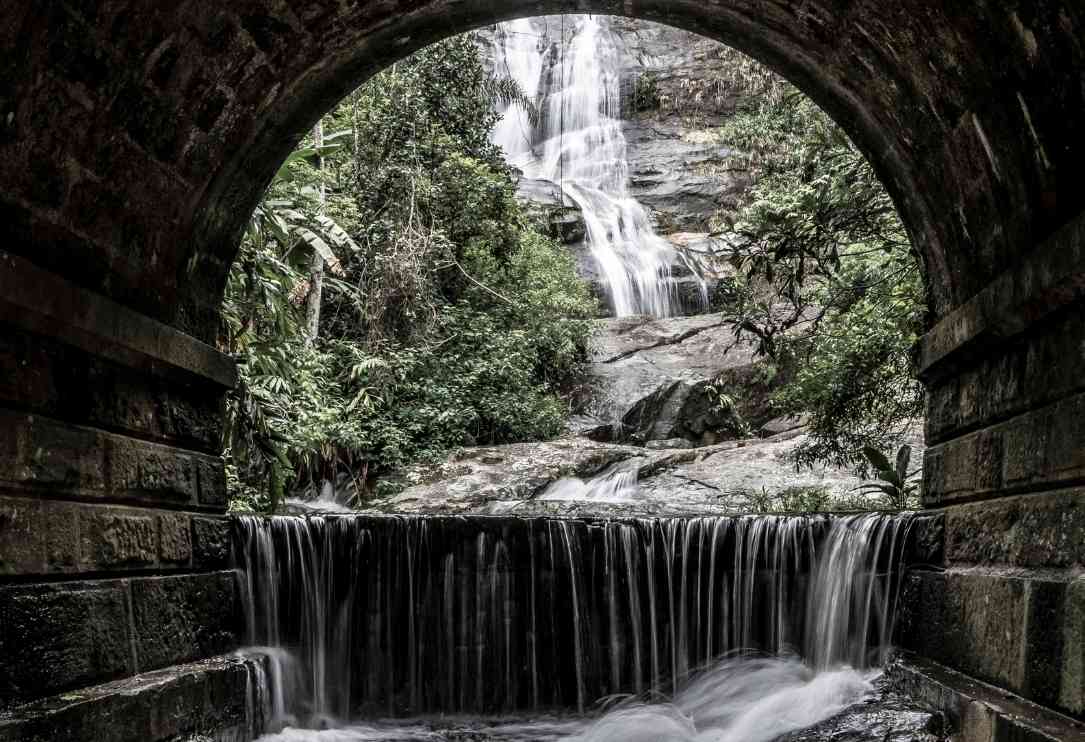 I was so lucky because the Tijuca Forest was closed for a long time during COVID and when I took the tour on December 6, 2021, that was also the first day they opened after a long time!
👉🏽 Check prices and availability for Christ the Redeemer with Selaron and Tijuca Forest
Best of Rio de Janeiro (lunch included)
If you want to visit Christ the Redeemer with lunch included, the tour guides are very knowledgeable on where to go for a traditional rodizio, Brazil's famous unlimited meat restaurant culture.
What's next after Brazil? Check out Argentina
This tour not only goes to Christ the Redeemer but also includes the Sugar Loaf Mountain, Selaron Steps, the Sambodromo, and Maracana Stadiums, and the Metropolitan Cathedral of Rio de Janeiro.
👉🏽 Check prices and availability for Best of Rio de Janeiro tours
Where to stay in Rio de Janeiro
I always just stay in Copacabana and Ipanema because most of my friends live here. This is the neighborhood you'd like to stay in if you want to be near the beach.
However, if you want a little nightlife and more activities during the day, Lapa and Santa Teresa are the best options for you. If you have a week in Rio de Janeiro, I recommend you split it between these areas.
The hotels in Rio de Janeiro start at $50 USD for two people but note that they have different prices depending on the season. All hotels provide breakfast with the booking.
For budget travelers, there are many decent hostels in Rio de Janeiro that start from $25 USD per night in a dorm. Young travelers and backpackers, it's recommended to stay in Lapa!
Best time to visit Christ the Redeemer and Rio de Janeiro
My first visit to Christ de Redeemer in 2014 was in September and honestly, the weather was great. It was really hot but I am used to hot weather so I had a great time.
When you search for the best time to visit Rio de Janeiro, it's always going to say December to March which is the summer season of Rio de Janeiro. This is also the high season.
However, I am here now and half of the month of December, it was raining! It only stopped raining on December 20th but this is the most popular time to visit Rio despite the rain showers.
Christ the Redeemer visitor's guide on Pinterest: save it for later!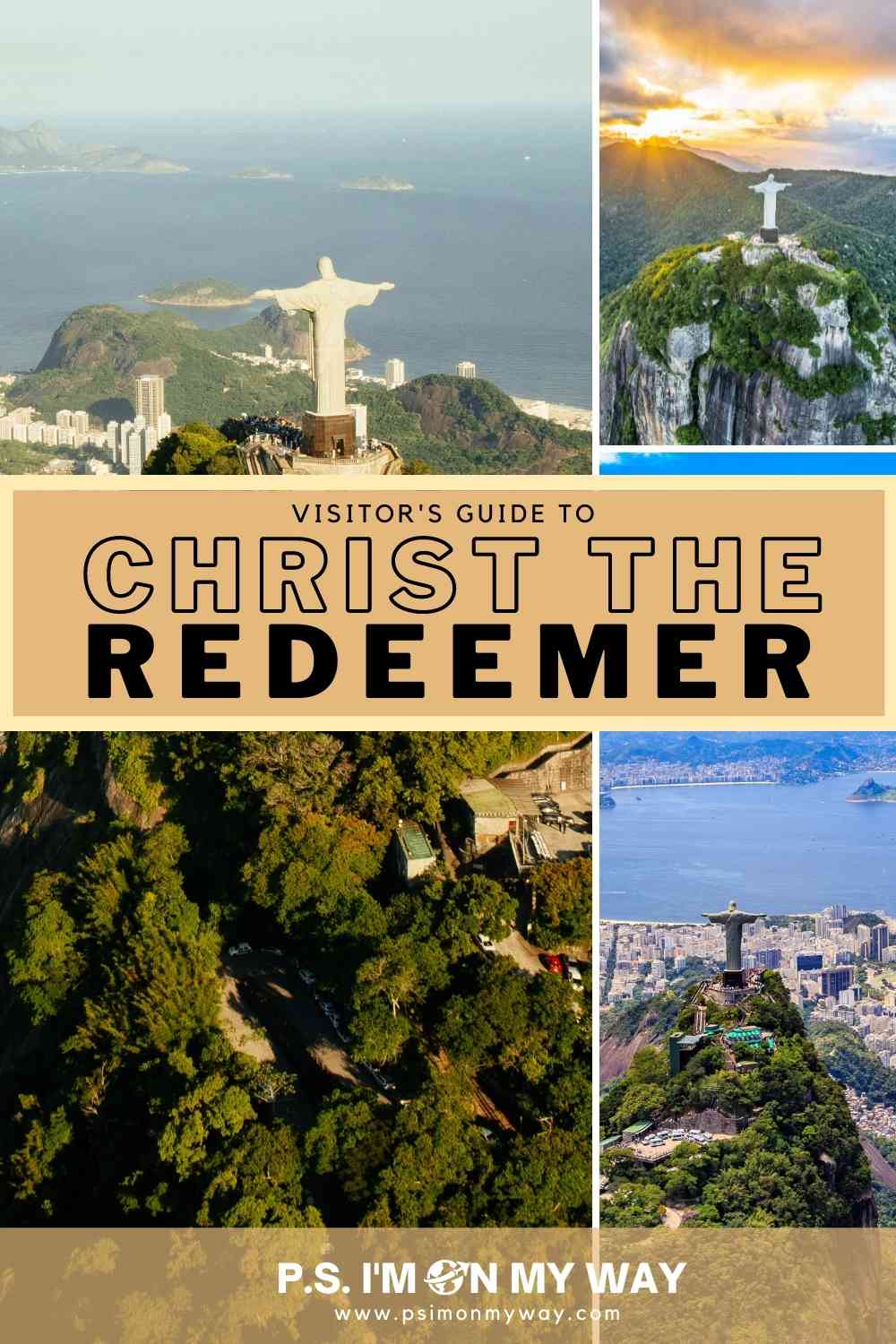 Trisha is one of those people who left their comfortable life to travel the world and learn about life. Her style is to stay in one place she likes for 3 months (or more) to know what it feels like to eat, cook, speak, and sleep in another culture that isn't hers. She'd like to believe she's not traditionally traveling but she just chooses to be somewhere else all the time. In no particular order, her favorite cities in the world are Barcelona, Buenos Aires, Hong Kong, Mexico City, and Tel Aviv.