When I first entered Brazil in 2013, I didn't have a yellow fever vaccine certificate. I was scared they won't allow me in but to my surprise, they told me I can get the yellow fever vaccine in Brazil for free! Here's a step-by-step guide on how to do it without paying for it.
[Update] This post was originally published on November 10, 2013, when I received my yellow vaccine fever in Brazil for free. It was only valid for 10 years but as of 2021, yellow fever vaccines are forever valid!
📬 Reader Mail: Dear Trisha, lovely blog! I really love all your content! I first followed your adventures when you went backpacking South America. What a great adventure it was. I was amazed that you lasted for years!
Now I am still following you and it's my time to travel to Brazil. I remember you said you can get a yellow fever vaccine in Brazil for free? How did you do this?
I checked here in Madrid and the yellow fever vaccine is expensive. I was actually thinking if this is really necessary. Thanks for all your help and more power to your journey!
-Ester, Spain
Hola Ester!
Thank you so much for following this blog! Correct, I got a yellow fever vaccine in Brazil without paying during my first trip in 2013.
At the time, the vaccine was only valid for 10 years but this year (2021), it's valid FOREVER! I am going to Brazil next week and even though my previous vaccine is not expired yet, I will definitely get the yellow fever vaccine once I get to Sao Paulo.
Good luck on your trip! I will be in Brazil for 7 weeks so I hope there will be a chance for us to meet!
Xx,
Trisha
What is the yellow fever vaccine?
The yellow fever vaccine is almost exclusive to Brazil and those countries that share the Amazon namely Colombia, Ecuador, and Peru.
View this post on Instagram
Yellow fever is also big in some countries in Africa but I am not sure if they require it when you travel there. I am only talking about my experience in Brazil and South America because they really require it.
Do you really need a yellow fever vaccine certificate to enter Brazil?
To be honest, I entered Brazil twice and I was never asked for this piece of paper. There are a lot of stories all over the internet saying different things but based on my experience, a yellow fever vaccine is not required upon entering Brazil.
However, if you are to continue your travels to Ecuador, Peru, and Colombia, these three countries share the Amazon rainforest and are often asking for the vaccine card upon entry, especially if they've seen that you have been to Brazil.
You might also like: Solo female travel in Brazil – is it safe?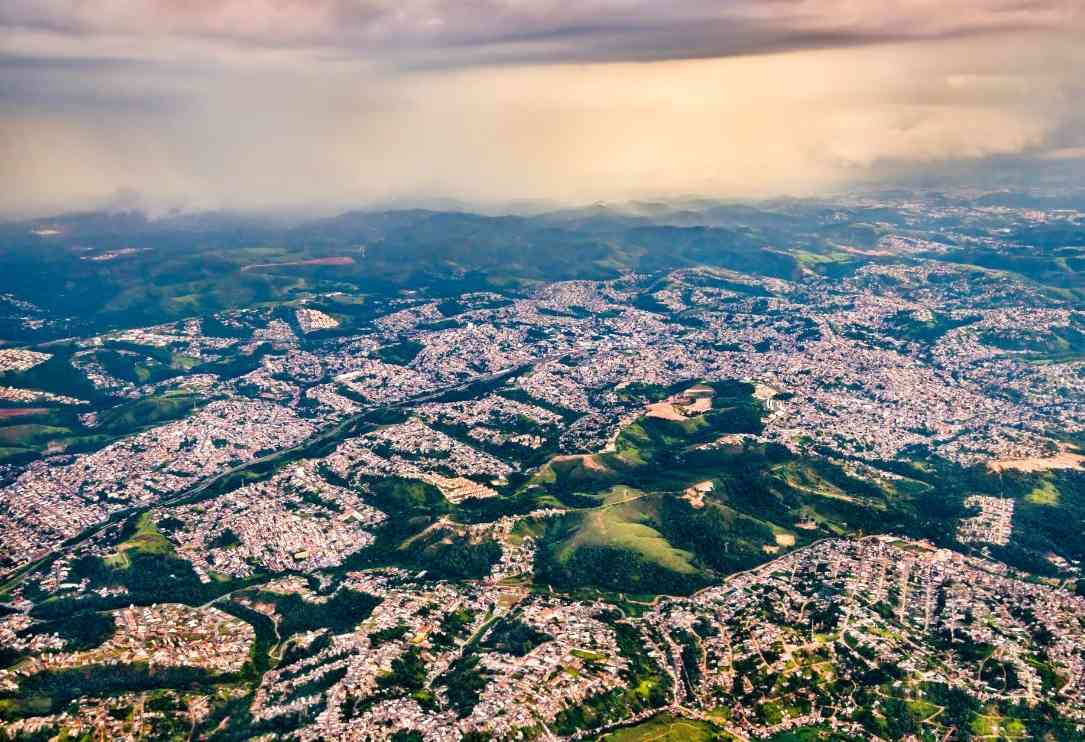 I was asked for my card when I entered Colombia! Whatever it takes, going to Brasil or not, travel vaccines are important and should be prioritized.
The fact that a country has no requirement for yellow fever vaccination does not imply that there is no risk of yellow fever transmission.
Regardless of what I read over the internet, whether I assessed myself to "I am not required to take this vaccine" or not, I still took it.
Can you get a yellow fever vaccine in Brazil as a tourist?
YES, YOU CAN! In fact, this vaccine is actually highly encouraged to tourists especially those who will be continuing their South America travels to Colombia, Peru, and Ecuador.
View this post on Instagram
These three countries share the Amazon Rainforest with Brazil so they are very strict with receiving tourists that have previously traveled to Brazil.
Where can I get a yellow fever vaccination in Brazil?
I got mine in Sao Paulo but you can get it in any hospital in all states of Brazil. I did not set an appointment but due to COVID, you might want to call to schedule.
View this post on Instagram
Is the yellow fever vaccine free in Brazil?
YES, IT IS! Okay, I'd like to apologize to one of my friends from London because I didn't know before that you can get the yellow fever shot in Brazil for free.
He paid whopping 150 pounds just to get the vaccine before traveling to South America. I actually didn't even know that you don't need it prior to entering Brazil.
Now that I do, here's a step-by-step guide on getting a yellow fever vaccine in Brazil for free.
☕ Support this blog's honest and transparent journalism. Help us add value to our content! Keep P.S. I'm On My Way content free for all by donating to our coffee fund.
How to get a yellow fever vaccine in Brazil for free: a step-by-step guide
Step 1: Go to a hospital/medical clinic
It's best if you have a local friend who can accompany you or refer you to a doctor who gives yellow fever shots to foreigners. All you have to do is bring your passport as identification.
Brazilians are not really English speakers so if you don't know Portuguese, you can always request for a doctor who speaks English.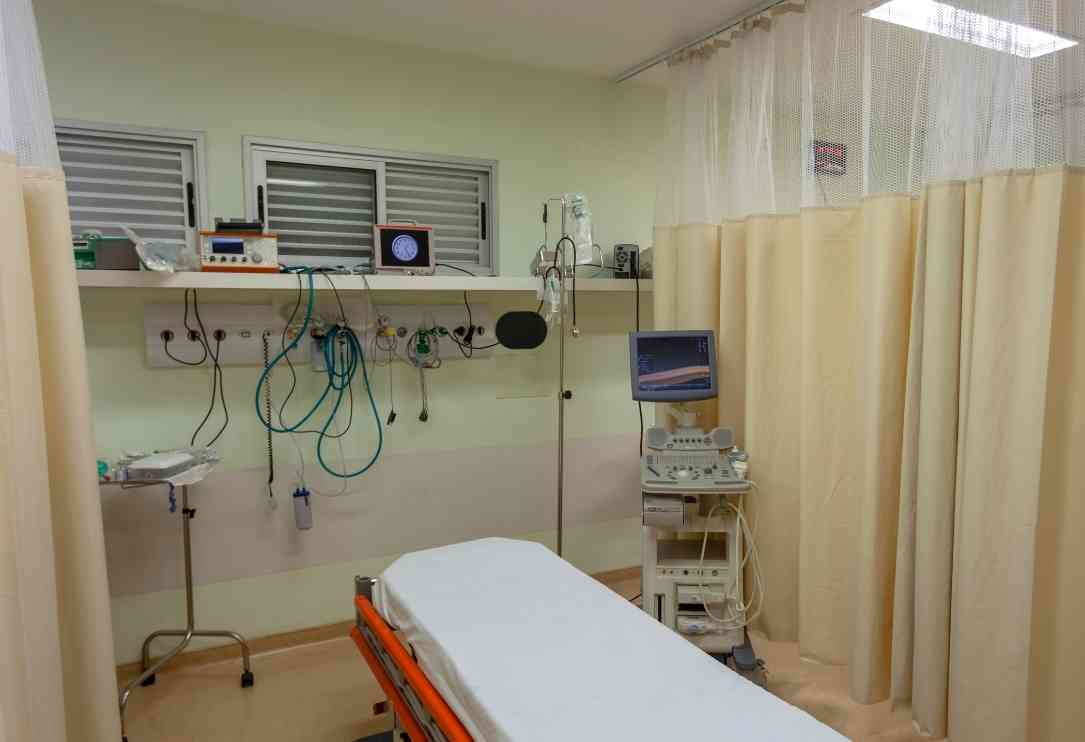 That is if you have more questions about the vaccine. Also, make sure you understand that you are receiving the yellow fever vaccine in Brazil and not any other type of vaccine!
Hospitals in Brazil are clean and have state of the art facility especially in big cities like Sao Paulo. Be wary about spending a lot of time in the hospital since the COVID cases in Brazil are very high.
Step 2: Get the vaccine
It's fast. It doesn't hurt. They use a very tiny needle for this shot and I didn't feel a thing. Although I anticipated a lot beforehand as I remember the needle from the HPV shot I had in the Philippines. I couldn't move my arms for days! But the yellow fever shot was so fast I said, "that's it?!"
After that, you will be given a paper with all your personal information with the doctor's signature — proof that you already had the shot. But wait, that's not the certificate yet! But please, keep it.
Step 3. Get your certificate (the real one)
Remember that paper given to you by the doctor? You have to exchange that for a real certificate at any airport in Brazil. I was told I can only do this in Guarulhos (International Airport) but I got mine in Congonhas.
Additionally, to save you time and money, you can just get this once you fly out (either locally or internationally). You don't need to go to the airport as soon as you receive the temporary cert.
Either way, there are airports closer to the city like Congonhas so just to make sure, you can do it the same day as well. Remember, regardless of country requirements, it is very important to get this certificate and I highly recommend it.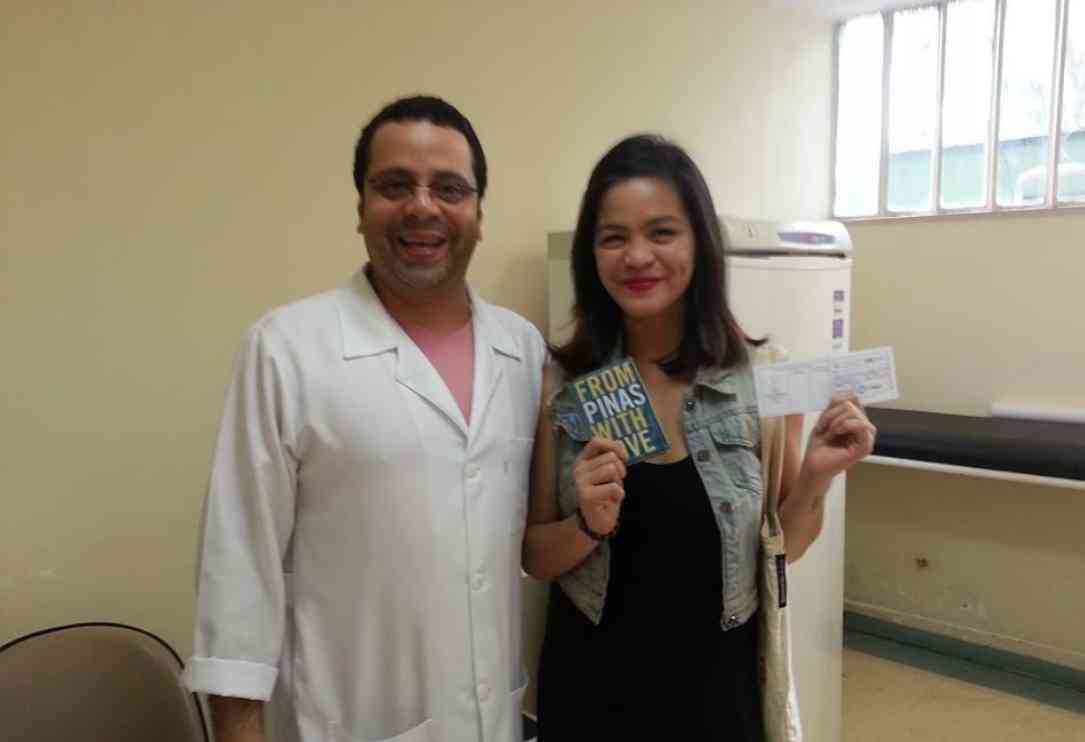 I wasn't also asked for this certificate when I entered other countries in South America but take note that I did travel by land. Borders ask different questions about airport immigration.
Lastly, do not travel without travel insurance! I pay for my travel insurance for $40 USD per month and it's really the best insurance I have since I am traveling long term. It also covers COVID!
Trisha is one of those people who left their comfortable life to travel the world and learn about life. Her style is to stay in one place she likes for 3 months (or more) to know what it feels like to eat, cook, speak, and sleep in another culture that isn't hers. She'd like to believe she's not traditionally traveling but she just chooses to be somewhere else all the time. In no particular order, her favorite cities in the world are Barcelona, Buenos Aires, Hong Kong, Mexico City, and Tel Aviv.