Is Rio de Janeiro solo travel safe? I traveled here four times on my own and I consider Rio (and Brazil in general) for solo travelers with intermediate skills. Here are my experiences and local tips!
📬 Reader Mail: Hello, Trisha! I have been following you since your first trip to Rio de Janeiro in 2014. I am so curious why you keep coming back. A lot of people told me it's dangerous!
I've been watching your Instagram stories and I was wondering how is Rio de Janeiro solo travel? It looks so much fun and I would like to have local experiences!
I don't intend to stay for a month like you but I would like to know the safety in Rio de Janeiro in general. I can't convince my friends to go there so I am planning to fly solo!
I am looking forward to your tips. Thank you so much for all the helpful content you put out there!
-Michelle Lawler, San Jose, CA
Hi Michelle!
Glad you are here and you're right – not everyone will pursue Rio de Janeiro solo travel. I think I'd only recommend it if you already traveled to countries like Cuba or Egypt where you get a lot of attention.
The thing is safety in Rio de Janeiro solo travel is so much different like in other countries. Here, you worry about theft and people stealing your things.
I really feel like every country that has been unlabeled safe has different themes when it comes to safety. I will definitely discuss this later on but feel free to send me a message if you feel like this article is incomplete.
Overall, I will recommend Rio de Janeiro solo travel – you are going to love it! This is my favorite city in the world!
Xx,
Trisha
Is Rio de Janeiro safe for solo travelers?
I would consider Rio de Janeiro unsafe in terms of theft. You need to be always vigilant about bringing cameras or valuables while strolling Rio.
Personally, I have not been experienced being physically harassed or getting too much attention from people. The only thing you need to remember is to really be mindful about money.
View this post on Instagram
Brazil is not a rich country and a lot of people here in Rio are experiencing unemployment so theft is very common. Sometimes, you won't even feel it like I did when I got robbed in a supermarket in Rio de Janeiro 7 years ago.
So far, I have not experienced any super violent crime (where I was traumatized). My point is Rio de Janeiro is stressful in terms of bringing cameras, phones, etc because you always have to watch your back.
Is Rio de Janeiro a good destination for solo travel?
DEFINITELY! Aside from the robbing incidents and theft, there are many things to do in Rio for solo travelers. Not only that – this culture is very welcoming! You'll never feel alone here!
Rio de Janeiro is full of life and is a young traveler's favorite. Although I must say that people of all ages (including kids) are partying on the streets every night.
View this post on Instagram
Brazil has a strong culture when it comes to its music. Samba is everywhere. This December, the carnival bands already started playing on the streets even if Rio Carnival is not until February.
If you want to experience a deeply-rooted culture, Rio de Janeiro solo travel is for you. But of course, you need to put effort into joining the local community. The cariocas are the best people in Brazil!
How dangerous is Rio de Janeiro for a solo female traveler?
As I said, there are no crimes directed specifically at women in Rio de Janeiro. Anyone or any gender can get robbed in Rio. Sometimes, it can turn violently if you fight back.
Again, the only thing that stresses me is that I need to be always mindful when bringing valuables. On most of my trips to Rio de Janeiro, I didn't bring my camera a lot.
In fact, I barely used it because I was afraid that it's going to be stolen. If I really need to bring my camera, I always travel to Rio with an anti-theft backpack. My gadgets are for work so it's really important for me to take extra precaution!
View this post on Instagram
My blogger friends who were both guys got mugged in Rio de Janeiro and they had their cameras on them. From then on, I knew that whenever I am in Rio, I can't put attention to myself so walking around with a camera is a no-no for me.
I also avoid bringing cash since I was robbed $800 USD here during the World Cup 2014. That was traumatizing for me so I never bring cash around. Everyone accepts credit cards in Rio.
☕ Support this blog's honest and transparent journalism. Help us add value to our content! Keep P.S. I'm On My Way content free for all by donating to our coffee fund.
Rio de Janeiro solo travel guide: safety, where to stay, areas to avoid, and more!
Rio de Janeiro solo travel: personal experience
I was robbed in Rio de Janeiro 7 years ago and that was my only experience that has been bad and sort of derailed my travel. My passport was also taken.
The good thing about that experience is that I was in a crowded supermarket and I wasn't robbed upfront. I didn't even feel that someone had already taken my purse.
From this experience, I knew that I had to be more careful and very very watchful about bringing cash. I don't even bring my phone anymore whenever I go out.
On the other hand, Rio de Janeiro solo travel was one of the best years of my life. First, I stayed for four months and on the second trip, I stayed for another 4. Now, I am spending the holidays in Rio de Janeiro after 7 years of not coming back!
The most common question that solo travelers ask me: why do you love it if it's a dangerous city? Look, Rio is only dangerous in terms of money and personal belongings.
First, I have many Brazilian friends who live here which makes my Rio de Janeiro solo travel experience different. Technically, I fly to Rio by myself but when I am here, I am never alone.
Related: Solo female travel in Brazil – why I keep doing it
They would take me to local places and we'll go to samba parties every night. They're not only doing that only because I am visiting but this is really the carioca's way of life.
The Brazilians prefer to party on the streets than go to clubs so you will always see Rio bustling with music, great vibe, and energy. They love dancing on the streets that sometimes causes traffic!
I have a lot of fond memories of Rio de Janeiro but be warned: this is a party city. And it's not the kind of party that we experience in our homes – this is totally different!
Is it safe to walk in Rio de Janeiro alone at night?
No, I do not recommend it. If this question is about walking from a party to your hostel, don't do it. Always take an Uber. Uber is quite expensive if you are staying in Copacabana and want to party in Lapa.
To be honest, you'd always end up in Lapa because there are more parties there compared to Copacabana and Ipanema.
These two neighborhoods of Rio de Janeiro are mostly about beaches so don't stay here if you are traveling alone. The Lapa or Santa Teresa area is still the best.
More TBT pics in Rio de Janeiro: Samba at Pedra do Sal with the cariocas!
I did walk alone in Rio de Janeiro many times but with my local friends. Even if I am with them, they are always recommending we take Uber or busses.
Never walk by yourself in Rio de Janeiro unless you are super sure of the area. Always make sure that the streets you are walking to are well-lit and are busy.
Rio de Janeiro COVID travel restrictions
Brazil's travel requirements are super different than the jurisdiction of Rio de Janeiro. As usual, COVID travel restrictions in every country always change so here's my experience.
When I entered Brazil on December 6, 2021, I only needed to present a negative PCR test. No vaccine card is needed. However, when I arrived in Rio de Janeiro, I was surprised that all establishments (indoors) are asking for the vaccine card.
After a week of my arrival, Brazil announced they are going to ask everyone for a vaccine in order to enter Brazil. Make sure you have the updated information or better yet, get vaccinated if you want to travel.
My local friends told me that they have the best mayor. They actually love him very much because of how he runs Rio. You'll also see him a lot at parties and events in Rio.
To date, 78% of the Rio population have received their vaccines (12 years and above). So they are very happy to roam the streets and party again!
Best things to do in Rio de Janeiro for solo travelers
In this things to do in Rio de Janeiro list, I won't recommend the mandatory touristic circle. You can check my other article for that. Here, I will only discuss the activities that will make you socialize and meet other travelers.
Experience the Lapa nightlife
As I mentioned over and over, Lapa is where the party's at. It's more of a bar type of thing and this neighborhood is always busy! The parties in Lapa last until the wee hours of the morning so go around and you'll always find something to do.
What's next after Rio de Janeiro? Check out Sao Paulo
Of course, your Lapa nightlife experience won't be complete without eating street food at the Lapa Arc. Many say that Lapa is already for gringos so prices are higher than it was before.
Don't know where to start? Go to Ximeninho – a local hangout that serves super cheap beer and food! This is always full so good luck on getting a table. Also, you might find yourself to be the only foreigner here!
📍 Click here for directions to Lapa
Go to Largo Sao Francisco da Prainha
This is currently my favorite area in Rio de Janeiro! You can come here during the day for brunch and you will see everyone sitting outside (if it's a sunny day).
View this post on Instagram
Here, you will find different restaurants and street food. I recommend you try them all instead of ordering one big meal. The food here is super cheap and don't forget to order cold Brahma beers, too!
📍 Click here for directions to Sao Francisco da Prainha
Samba nights at Pedra do Sal
Pedra do Sal is a very famous area for samba because different samba bands play every night! It's a great spot for dancing and getting to know the samba music culture in Brazil.
You can always just buy beers on the streets or sit down at Comida Di Buteco while waiting for the band to play. This is the best restaurant in the area as it is literally at the back of the samba set-up.
It's always full so come here early for dinner before the samba starts! I would recommend you to join the people on the streets after dinner. It's so much fun to be in front of the band!
📍 Click here for directions to Pedra do Sal
Rio de Janeiro solo travel accommodations
I always recommend solo travelers to stay in hostels especially in Rio where it seems to be challenging to move around by yourself. You need some friends and meeting people should be the purpose of your travel!


There are many hostels in Rio de Janeiro but as I said, it is recommended to stay in Lapa than in Copacabana or Ipanema. Here are some solo travel accommodations I recommend:
I usually won't recommend the Selina brand as I've had bad experiences with them not only in Mexico but also in Colombia and Peru! But Selina Rio de Janeiro is superb! I stayed here for a week and I loved everything about it.
I think it's the staff. Brazilians really offer great service and are always happy people. The beds in Selina Rio de Janeiro are exactly the same as the dorm beds in other countries where Selina operates so this wasn't one of the wow factors that impressed me with Selina Rio.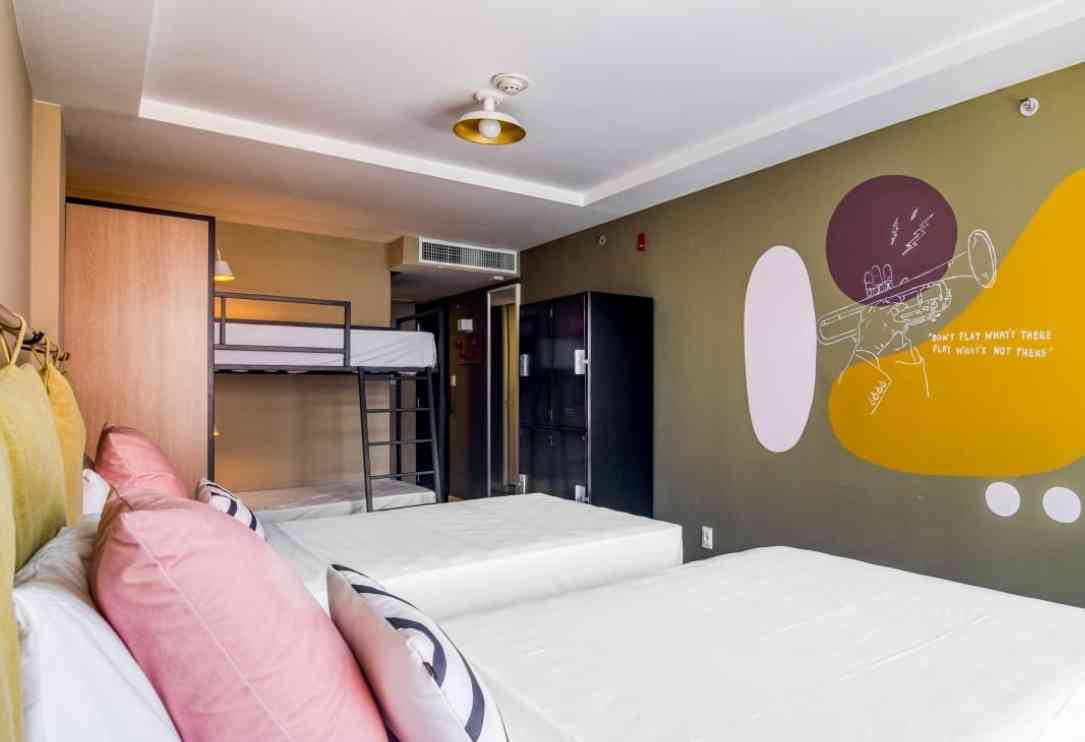 Selina Lapa is super well-located – it's just a minute to get to the Lapa Arc and the Lapa nightlife! You won't have to worry about walking back by yourself – it's really close and it's by the streets. No narrow sketchy streets!
If you don't want to stay in Lapa, there is a Selina in Copacabana and I also stayed here for 4 days. I loved their rooftop restaurant with the best view of the city!
👉🏽 Check prices and availability at Selina: Selina Lapa | Selina Copacabana
How to meet people in Rio de Janeiro
Join the Selina Whatsapp group
Okay, for the whole month that I was in Brazil in December 2021, I did not stay the whole time at Selina but I kept the Whatsapp group! I mean, I didn't get kicked out of the group so why not stay? So many people to meet who are always looking for things to do!
Every night, the hostel guests get together and I also share with them where to party in Rio – it was a lot of fun to always meet new people!
💃🏽 Click here to join the Selina Whatsapp group
Join Couchsurfing meet-ups
Did you know that my long-time friends in Rio de Janeiro whom I met in 2014 are all from Couchsurfing?! CS saved my life and I was so glad that I was able to use it during its glory days. I heard that these days, it's really terrible to be hosted (as a girl).
Even if I do not use Couchsurfing as a method of staying with locals anymore (I've grown up. I used it for 7 years of my travel life), I still use their app called Couchsurfing hangouts. I love hanging out with people here when I am traveling alone!
Go to Pedra do Sal
It's not only for samba but literally, just stand there by yourself and everyone will be chatting with you! I mean, if you're a girl, this should be easy. If you're a guy, well, Brazilian girls like American guys.
But honestly, even without the ulterior motive, you will easily meet people in Pedra do sal because the layout is so open – you can see everyone all the time!
Bumble or Tinder in Rio de Janeiro
My girl friends use Tinder in Rio de Janeiro more and one of them actually said that ever since COVID, Tinder has improved a lot. People were isolated for a long time and now they can go out, they are actually up their dating game!
Meaning, Tinder is not just for sex in Rio de Janeiro but for genuinely meeting people. Of course, this isn't applicable to all. There are still people out there (whatever gender) who use Tinder for sex. So I'll let you decide!
Wanna look like a local or feel safer on first-time Tinder dates? You should decide where to go! Email me to get the safest place to meet your Tinder matches in Rio!
Rio de Janeiro solo travel tips and advice
People in Rio are overly concerned
You cut a line, everyone will talk (and even attack you), I mean altogether! Well, it wasn't me who cut the line but you know, I just felt bad for that foreigner because everyone was attacking him!
One time, I was walking my friend's dog (Lady) to the beach in the scorching heat and everyone started talking (almost shouting) that the road is so hot that Lady's foot is being burnt.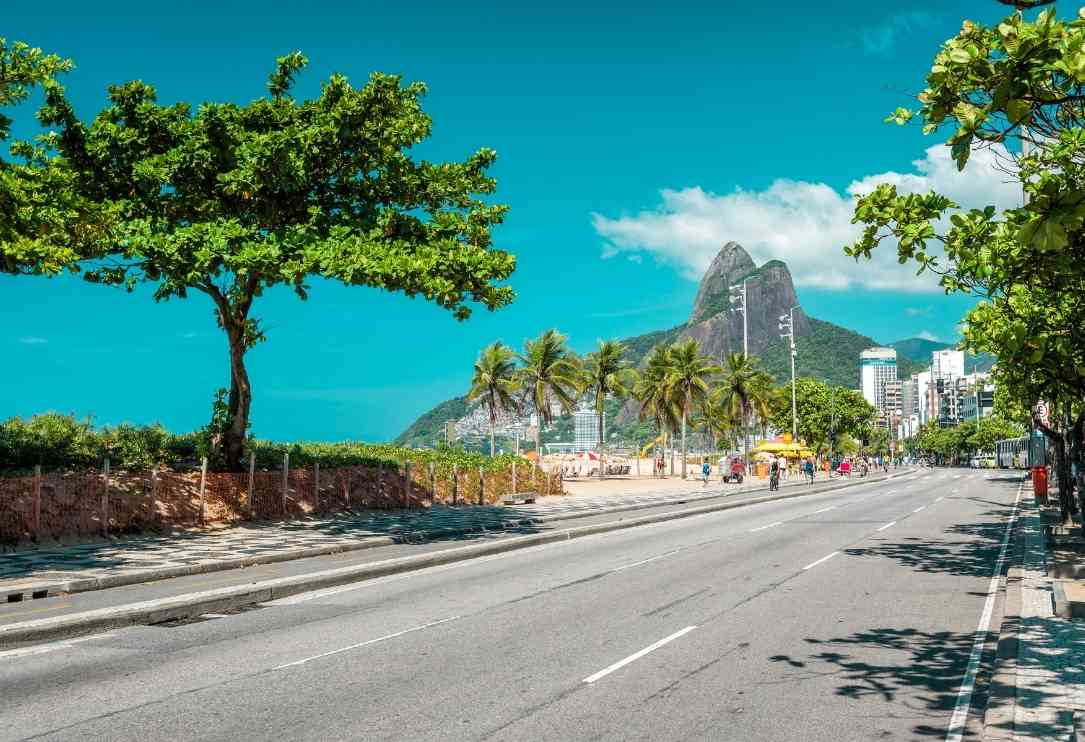 I explained to them that Lady has a bad back leg that is why she's limping. It wasn't because of the heat. I had to do that repeatedly because, in every corner, everyone thought that I should carry Lady and not make her walk!
Why am I telling this story? For you to know that if you are always around people and someone grabs your bag (for example), the Brazilians will help you run after that person.
And I mean all of them! It's insane how they are so helpful! This is the reason why I tell you that Brazil is safe in busy streets (but can also be unsafe at the same time for petty theft).
Don't you ever beat the red light
Okay, I am sorry. I am from Mexico and the usual habit there is to cross the street even if it's green for cars and red for pedestrians. Why not? "There aren't cars coming anyway and I was looking."
But in Rio de Janeiro, I tried it once and man, everyone went mad! I have never done it again since I've seen a lot of biker accidents getting hit by cars in Rio. It was so scary so always wait for the green light before crossing the street.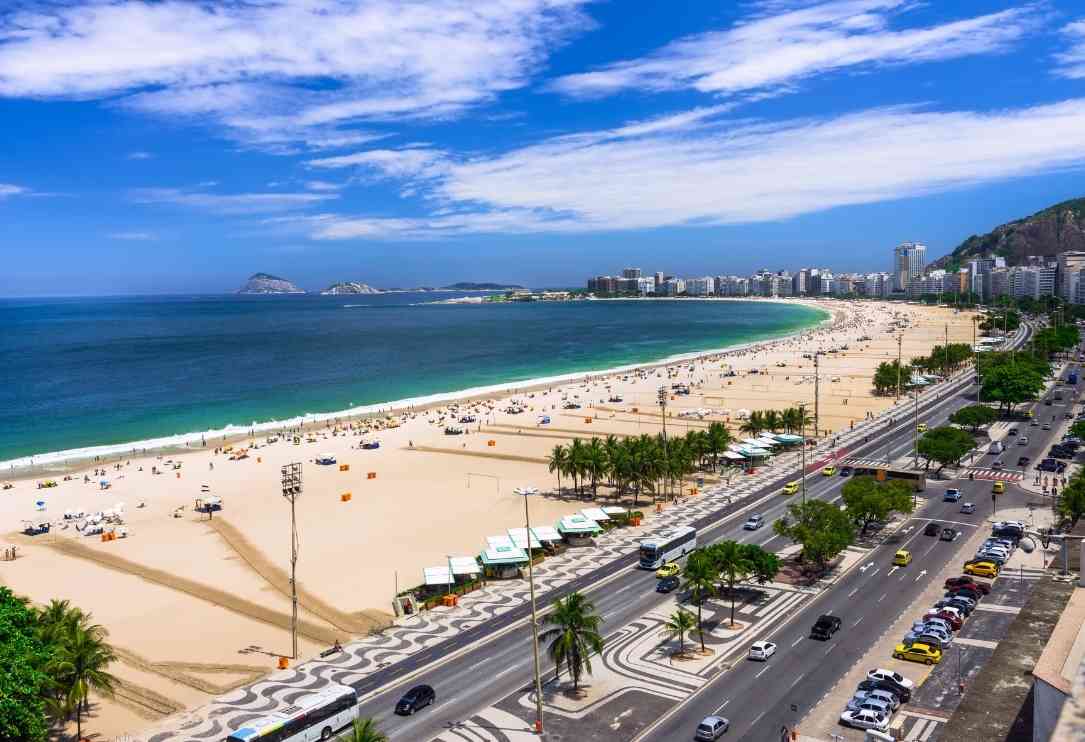 The problem is some streets in Rio don't have stoplights (opposite the beach). In Mexico, especially in Baja California where I live, we don't have a lot of stoplights but cars always stop for you when you want to cross.
In Rio, wow, they never would! They will just keep driving even if they see that you want to cross. For streets without stop lights, you have to wait til the coast is clear or hope for the best that a nice person will stop and let you cross.
Don't bring any fancy gadget
It's really sad that I can't bring my camera all the time and take pictures. I don't want to risk it. I always had to ask my friends if it's okay to bring my big camera and they always say yes because I am going to be with them.
But when I go out with friends, I know that we are only going to get drunk or dance so even if they say they are going to take care of me while I am filming, I don't trust us. HAHAHAHA!
My iPhone is not the new one so most of my 2021 pics in Rio won't be that good. What saved me, however, is the DJI Pocket Osmo 2. It's so small that people don't even notice that it's a camera. Nobody even looks at it!
Don't bring cash
Whether it's a 5-star restaurant or a coconut vendor on the beach, everyone accepts credit cards in Rio de Janeiro. Take it from me, don't bring cash because you don't want to stress yourself with losing it.
There are many homeless people in Rio de Janeiro. But there's this guy…
Homelessness in Rio is very common but there is this one guy (white, red head) who goes around Rio de Janeiro asking for money. He always has a different story but I never really gave in.
I almost did but I was so shocked when my Brazilian friends said that he's a scam and that he shouldn't be given anything!
Watch out for this guy from the street. He's well-dressed, speaks good English, and always says he's from Portugal (but he's from Brazil). He can get violent if you don't give him anything.
Do not travel to Rio de Janeiro without insurance
I believe that if travel insurance is not part of your travel budget, then that almost absolutely means you can't afford to travel. Believe me, I traveled 7 years without it (because I was a young and broke backpacker) but I regret the many times I needed it and didn't have it!
My travel insurance costs $40 USD per month which is ideally good for long-term travelers. It also covers COVID! Ideally, this is a great plan for backpackers but you can get it even cheaper if you're only traveling to Rio de Janeiro for a week.
Volunteer in Rio de Janeiro
If you have are traveling Rio de Janeiro for an indefinite time, you can actually volunteer in hostels or any other establishments/programs that interest you. This way, you can save money on accommodations!
I use Worldpackers to find the best volunteering jobs in Brazil. You may use my code PSIMONMYWAY10 to get a 10% discount on your membership.
Best time to visit Rio de Janeiro
December is usually the best time to visit Rio de Janeiro as this is the summer in the southern hemisphere (same with Argentina and Uruguay). From December to March, Brazil experiences a not too hot weather but the sun is always out!
However, it can also be their rainy season. I arrived here on December 6th and it was raining every day for 2 weeks. I really wasn't able to explore or go out for 2 weeks!
On December 19th, the rain stopped and the sun was shining over Rio again so I'd say Rio is a good destination for holiday travels. You have to experience New Year's Eve here!
Rio de Janeiro travel guide on Pinterest: save it for your trip!
Trisha is one of those people who left their comfortable life to travel the world and learn about life. Her style is to stay in one place she likes for 3 months (or more) to know what it feels like to eat, cook, speak, and sleep in another culture that isn't hers. She'd like to believe she's not traditionally traveling but she just chooses to be somewhere else all the time. In no particular order, her favorite cities in the world are Barcelona, Buenos Aires, Hong Kong, Mexico City, and Tel Aviv.