The Brazil Uruguay border crossing was one of the best adventures of my life! It's not hard to do but in this article, I will share with you my experience including prices, tips, and many more!
📬 Reader Mail: Hi Trisha! Your blog has been my diary for backpacking South America. Thank you so much for all the information you put out there!
I'm a solo female traveler and I want to know how complicated is the Brazil Uruguay border crossing? Do I have to go down the bus and cross to the border?
More importantly, is it safe for solo travelers? I know that Uruguay is a safe country but I am not very familiar with southern Brazil. I hope you can help me!
– Bella Gowlland, Australia
Hi Bella!
Glad you are deciding to go to Uruguay. I met a lot of Australians backpacking South America but I never thought someone would opt to go to Uruguay. I love Uruguay!!!
Anyway, I will try my best to explain to you how to do the Brazil Uruguay border crossing but it's not very difficult. Most of this article is about my personal experience (and stories).
If you feel like your question was not answered in this post, let me know so I can modify it! Have a great trip!
Xx,
Trisha
Is it safe to do the Brazil Uruguay border crossing?
After the visa delays at the Uruguayan Consulate in Rio de Janeiro, I finally decided to push through moving to Uruguay. Most of you ask how does it feel to travel the whole continent by bus and I honestly don't know how to answer this question.
As time passed by, 30 hours sitting on a bus doesn't feel a thing anymore. I just focus on the present and never rush on arriving. The most important thing for me was to enjoy the moment and go with the flow.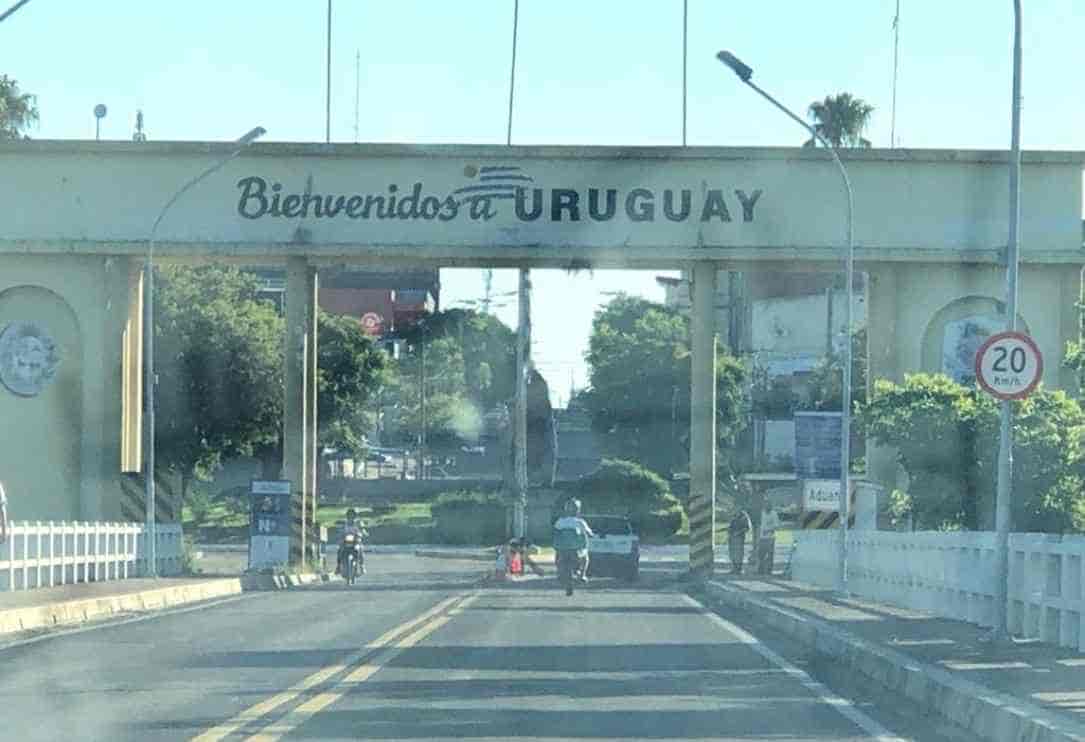 And so, the road to Uruguay began. Compared to the non-stop Bolivia-to-Brazil-trying-to-save-money-by-bussing-journey, this is not the worst border crossing of my life.
Within those 5 days of travel, I stopped and had the chance to sleep on comfortable hostel beds. The Brazil Uruguay border crossing is definitely safe and I never felt that the process was too complicated.
Can you go to Uruguay to renew your Brazilian visa?
Yes, you can. But you can't go back right away. You need to stay at least a week in Uruguay. Visas in Brazil are very hard so I guess they make it hard for foreigners to go on a visa run.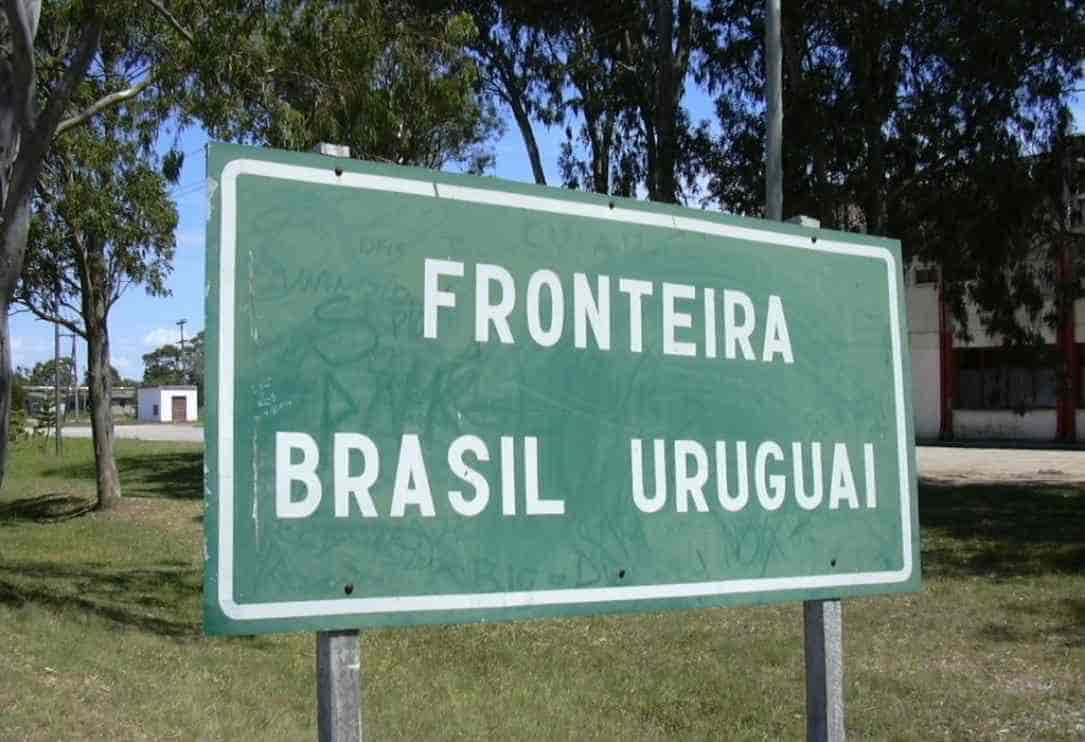 If Brazil's residency visa process was easy, I would've done it but Brazil is notoriously hard when it comes to legal visas like this! I do hope they open a digital nomad visa soon because I will definitely apply if that happens!
Brazil Uruguay border crossing: stories, tips, and how I did it!
Day 1: Sao Paulo to Foz (Brasil)
I didn't know when I will leave because I was having a lot of fun with my Mexican friends in Sao Paulo (shoutout to Marcel, Julio, and Eduardo!) so I booked my bus for the day of my trip.
Like I always say, the beauty of long-term travel is that it allows you to leave whenever you want, whenever you feel it, at your convenient time.
Yep. My name is Ana Patricia. HAHAHA! I've confused a lot of people (including the tourist police in Rio de Janeiro!) with this name and I had to explain to them that in the Philippines, Spanish names sound ugly so we have to have an English nickname.
The trip cost U$D95 which I found really expensive! But then, I checked flights to Foz and it cost three times more. There was also a service fee of U$D8 when booking online.
I arrived at Foz the same day and was hosted by Bambu Guest House. I would like to thank Thiago and Diego for taking care of me during my stay!
The bus from Sao Paulo to Foz costs $80 USD. Pluma (Tiete Station) and Catarinense (Barra Funda Station) are two of the bus companies that operate this route.
Pluma is relatively cheaper than Catarinense. Remember that they are located in 2 different stations in Sao Paulo. The rip duration is 16 hours. (Yes, ouch)
Day 2: Visit the Iguazu Falls
The reason why I took this route is to visit the famous Iguazu Falls because I wouldn't know when I will be back in Brazil. Plus, it's one of the most famous landmarks of Brazil!
Circa 2014: when Instagram was not a thing and all we had were iPhone4s
Long-term backpackers, it's best to stop by Foz to visit the Iguazu falls before you continue your journey to Uruguay. Otherwise, the long bus rides will be really tiring!
Day 3: Foz to Porto Alegre (Brazil)
I was literally dragging my backpack the whole time because it's too full. Most people I ran into can't believe how I can carry such a thing!
I bought my ticket to Porto Alegre at an agency in the city center of Foz via phone and they delivered it to the hostel am I staying in. I paid R$156.33 (U$D62.76) which is not really bad because it's a semi-bed bus.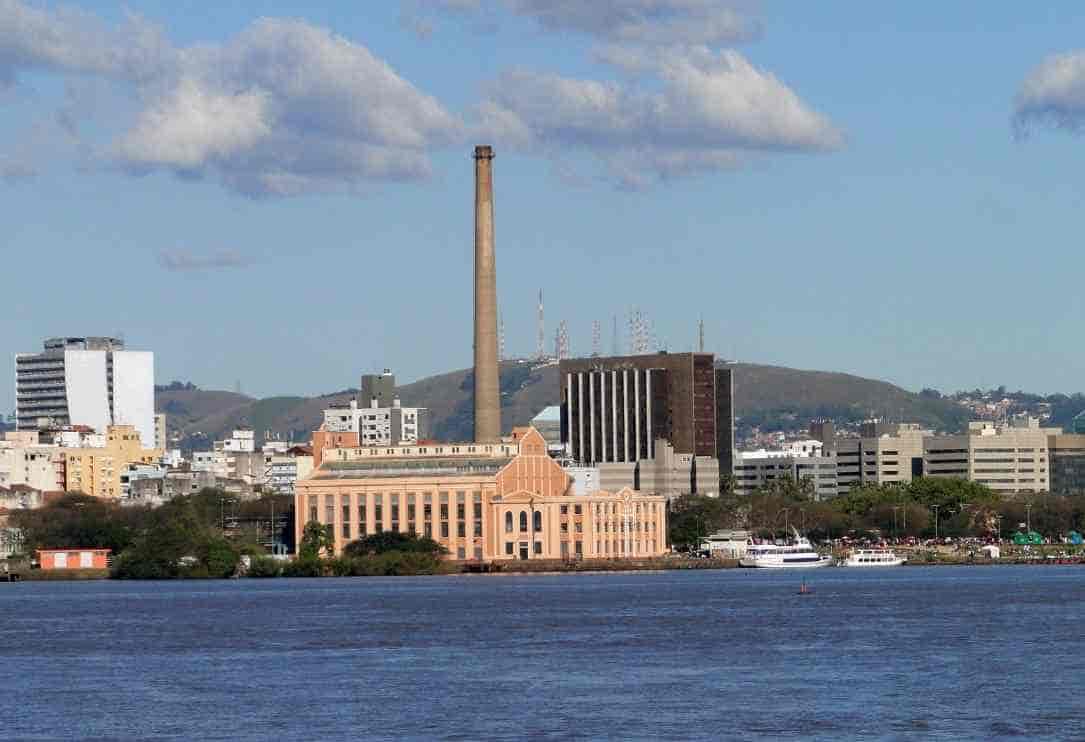 Originally, the trip should only take 10 hours but it took us almost 19 hours to arrive. There were a lot of stops along the way because of police hopping for inspection. Apparently, there was a lot of "trafficking" happening between these two cities.
I arrived in the city of Porto Alegre with hunger and a server back pain but Solar63 Hostel gave me a warm welcome. This hostel is a beauty! Out of all the hostels in Porto Alegre, this was my favorite!
I also got the chance to have a long but good conversation with the owner Paulo, who used to be a long-term traveler before he started the business.
The bus from Foz do Iguaçu to Porto Alegre start at $78 USD depending on the class. Une Sul is the bus company that operates this route and the trip duration is 8 hours.
Day 4: Porto Alegre to Montevideo
Here's to the final stop to Uruguay – Porto Alegre. I honestly did not spend time in this city as I was in a hurry to go to Montevideo before my Brazilian visa expires.
So back story… I entered Brazil through the Bolivia borders and had no idea that they only gave me 30 days instead of 90 days. I was so comfortable and confident that I got 90 days so I stayed for 90 days in Brazil.
In the Brazil Uruguay border crossing, the police will come up to the bus and check your documents. I was so shocked when the police officer told me that I overstayed and was asked to pay $12 USD per day!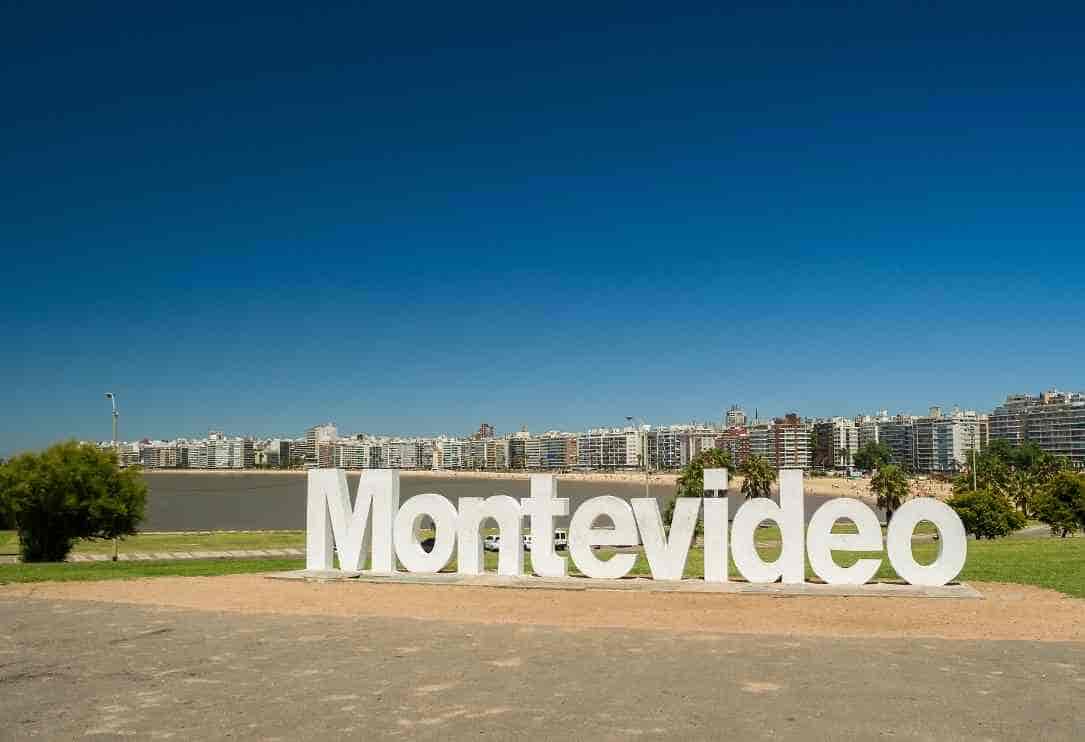 So I went down and talked to the policia federal. I told them that I thought I had 90 days of visa so I stayed (and I also explained I had some delays with my Argentine visa).
They surprisingly let me go without paying but they told me that I might be asked to pay when I come back to Brazil since their system already recorded that I overstayed. Whew, that was close. I definitely don't have that amount of money!
Day 5: Hello, Montevideo!!!
Finally, I arrived in Montevideo. I was standing at the bus station waiting for my host brother. Yep, I am going to stay in Uruguay with a local family!
Montevideo was awfully cold and he told me he'll be late because he does not live in the capital but lives in San Jose, about an hour from Montevideo.
Many of you ask me why I stay with people I don't know but every time I do this, I trust my gut and things fall into place. I promise you I'll tell you all about this family stay!
Trisha is one of those people who left their comfortable life to travel the world and learn about life. Her style is to stay in one place she likes for 3 months (or more) to know what it feels like to eat, cook, speak, and sleep in another culture that isn't hers. She'd like to believe she's not traditionally traveling but she just chooses to be somewhere else all the time. In no particular order, her favorite cities in the world are Barcelona, Buenos Aires, Hong Kong, Mexico City, and Tel Aviv.