Peru is one of the most adventure-packed countries I've been to. If you have a month, here is a suggested backpacking Peru itinerary which I have already done two times! This Peru backpacking route is almost exclusive to backpackers to rest assured you will come across many other travelers!
📬 Reader Mail: Hola, Trisha! I love all your adventures and you are the first solo female traveler I followed! I first learned about you in 2012 when you were still studying in Italy.
I continued to follow your journey and was so amazed at your South America travels in 2013! Now I can see that you are living the Latin life and have Mexican residency. I find your life really exciting!
Now I think it's my time to do the same. I am turning 25 next month and I want to do something different in my life. I want to leave Perth soon! It's been a long time since I've been stuck here! I know you spent a lot of time in Peru but I couldn't find a backpacking Peru itinerary in your blog.
Funny that I wrote "backpacking" since I am not even sure what that means. I never had the chance to travel like that so thank you for your insightful blog that encourages me to travel to Peru solo! I am very excited!
I look forward to learning more about backpacking Peru. I know you are the right person to talk to. It's really nice to see your life unfold and that you are still traveling! Keep up the good work and more power to you and your blog!
-Alana Connolly, Australia
Hi Alana!
Thank you so much for reading the blog!!! Most people who ask about my backpacking Peru itinerary are from Australia. I also met a lot of Australians during my 3.5 years of South America backpacking. I think this is your country's favorite destination!
I am glad you are finally taking a leap although I don't really know the current COVID situation in Australia. Can you even leave your country?! Last time I checked, my Australian friends were having a hard time traveling!
Anyway, here's my action-packed backpacking Peru itinerary. While I was writing this, I realized how much I traveled the whole country already so I am giving two backpacking route options here.
If you feel that it is incomplete, feel free to e-mail me or send a message on Instagram so I can update this post. Good luck! You can do it!!!
Xx,
Trisha
Backpacking Peru: is it safe?
Unlike my Mexico articles, I wouldn't really label a place unsafe in Peru. Peru is a backpacker's haven and it's one of the easiest backpacking destinations in the world.
There is no experience needed to go backpacking in Peru because it is already built for backpackers! The Peruvian terrain is so easy to navigate because there are only two routes.
View this post on Instagram
I would say that you should be careful in Lima. I love Lima and stayed there for a while but it's not for beginner backpackers. I feel pretty unsafe in Lima I almost never go out there by myself.
Peru is such a great backpacking experience for me and I did it all by myself as a female traveler. As always, you don't have to be paranoid when backpacking Peru but always be vigilant and take care of your things!
How many days do you need for backpacking Peru?
If you're only doing Lima to Southern Peru, 2-3 weeks is enough. But with this timeframe, you will have to stop in places for 1-2 days and spend the majority of your backpacking trip in Cusco.
First time backpacking Peru? Read all my backpacking advice
View this post on Instagram
A full month is definitely comfortable but I know that not all of us have the luxury to go backpacking in Peru for a month. As for me, I wasn't in a hurry and ended up staying in Peru for 6 months!
If you are traveling without a deadline, you can definitely combine Peru with other South America backpacking destinations like Ecuador and Bolivia. These two countries are accessible by land in Peru and I have guides in this blog on how to cross these borders.
How much is the backpacking Peru budget?
Hostels in Peru are super affordable. You can put $15 – $20 USD per night as a budget for accommodations. This is usually a 6-bed shared dorm. Don't worry, they are very decent and clean!
Tours can vary from $35 – $100 USD. I know you are most interested in Machu Picchu ($100 USD), Rainbow Mountain ($50 USD), and Sacred Valley (around $100 USD). If you choose to go North in Huaraz, the hikes are also more or less the same as the south.
Read: A realistic South America backpacking budget
View this post on Instagram

Food is super cheap in Peru and it's also the best cuisine in Latin America. Peru is big on markets and it actually helped me survive my backpacking days in Peru! Imagine, you can eat at a Peruvian market for only $3 USD per meal!
As for the transportation, note that the busses in Peru are long-distance busses so expect to pay at least $400 USD in total just for transport. I will also give you the bus prices for each route.
For backpackers who have the luxury of time and can stay for at least 2 weeks in each place, you can apply for a volunteering job at Worldpackers. They have a lot of positions open in many areas in Peru. This will help you save on accommodation and food costs.
When is the best time to go backpacking in Peru?
The best time to go backpacking in Peru is from June to September. At this time, Peru has great weather but also please note that every destination in Peru has different weather!
View this post on Instagram
It's really hard to say when is the best time to go to the country (in general) but I do have individual guides for every Peruvian destination. Make sure to pack all kinds of clothing but in any case, shopping in Peru is super cheap!
Are Peruvian busses safe?
Yes, they are safe and are built for backpackers! Peru is very big on sleeper busses since the drives are always long distance. For example, just to go from Arequipa to Cusco already took me 14 hours!
I also accidentally booked a non-sleeper bus on this route so imagine the pain I've been through. You can always choose the types of bus on each route.
View this post on Instagram
While most of the bus booking websites are in Spanish, a tip I can give you is to just look for "bus cama" which literally translates to "bus bed" in English. "Executivo" is sometimes very confusing because they have different meanings for every bus line in Peru.
The most famous bus company in Peru is Cruz del Sur but I only take this company when I cross borders (like I did from Peru to Argentina for 72 hours. Ouch).
There are many bus companies in Peru and they don't operate all over the country. With this, I will give you details on which bus to take on every route.
How to use this backpacking Peru itinerary
Most of you are probably like me who didn't have a clear time frame for backpacking Peru, which is the reason why my backpacking Peru itinerary stretched to 6 months.
I didn't have a fixed date and time so I always just based my next move on the deadline of my volunteering job. Yep, I had the luxury of time to volunteer in every destination I went to in Peru to save on accommodations and food.
View this post on Instagram
But for those who only have two weeks to one month, I will put a suggested length of stay in every place in this itinerary but also feel free to tweak it according to your preference. Who knows, you might fall in love with one place (like I unexpectedly did in the small town of Paracas).
I will also put two itineraries here which are the most common backpacking Peru route. The most common is Lima to South but I loved traveling northern Peru so much that I included it in the itinerary.
View this post on Instagram
The Lima to Northern Peru itinerary is also ideal for those who are continuing their journey to Ecuador. Many backpacking Peru itineraries will tell you that all the best of Peru are in the South (Machu Picchu, Rainbow Mountain, etc) but I know there are some of you who want to explore Northern Peru.
Again, every backpacker you will meet in Peru is doing the same route. It's just a matter of starting it in Cusco, Lima, and Mancora so feel free to decide where your start point is and just follow the backpacking Peru itinerary below!
Arrival in Peru
Ideally, you'd like to start your trip in Lima as this is the flying hub of the country. There are many international flights to and from Lima that are affordable. I find those flights to Cusco way more expensive so I never really started my backpacking Peru itinerary here.
Direct flights from the USA to Peru
Fort Lauderdale: via Spirit Airlines (5h 55m)
Los Angeles: via LatAm Airlines (8h 50m)
Miami: via American Airlines and LatAm Airlines (5h 36m)
New York: LatAm Airlines (7h 35m)
Orlando: via LatAm Airlines (6h 21m)
Flights from Australia to Peru
From Sydney, the best way is to take LatAm Airlines that flies straight to Santiago, Chile. You will have a brief stop there and then transfer to LatAm Airlines' sister company, JetSmart. Flight duration is about 22h (ouch).
All flights from Melbourne stop in Los Angeles (LAX). You can take United Airlines and then from there, book another flight to Lima via LatAm Airlines. Flying through the US will take at least 35 hours (ouch again).
Flights from the UK to Peru
From Heathrow Airport, KLM flies to Lima, Peru, and stops briefly (1.5h) in Amsterdam. This route will take about 15 hours and 36 minutes to complete. Air France also does the same route and stops in Paris. These two airlines more or less have the same flight duration.
If you want a direct flight to Peru from Europe, the most convenient is via Madrid with Plus Ultra Lineas Aereas. It's a simple 12 hour direct flight but can cost more.
☕ Support this blog's honest and transparent journalism. Help us add value to our content! Keep P.S. I'm On My Way content free for all by donating to our coffee fund.
Backpacking Peru itinerary: Southern Peru
Lima, the capital city: 1-2 days suggested stay
For those who found cheaper flights to Lima, the capital is the best way to start your backpacking Peru itinerary. Lima is often skipped by backpackers but I always tell people to give it a chance since it's a great city!
Although it has a bad reputation for safety, there are many things to do in Lima, and what better way to get to know the culture of a country is through its capital.
Hostels in Lima start at $15 USD per dorm bed per night. I suggest staying in the Barranco and Miraflores area as there are more activities here. It is more upbeat, especially for backpackers who wish to meet locals and other travelers.
Lima is the culinary capital not just in Peru but all over Latin America. One of the world's best restaurants which are consistently in the top 10 is Central Restaurant by Chef Virgilio Martínez.
Virgilio's Central is always visited by people from all over the world to sample his interpretation of Peruvian food. If you have the budget, eating a full-course meal at Central is around $150 USD, not a really bad price for a highly-rated restaurant.
Traveling to Peru is usually very long and tedious no matter where you are coming from so you also need these few days to relax and get ready for the big backpacking Peru itinerary ahead.
I have so many friends in Lima so if you are traveling alone and want to get to know the local culture, send me a message and I will introduce you to the cool kids of Lima!
✨ Trisha's best experience in Lima: I volunteered in a hostel for one month and gained so many friends! If you want to volunteer in Lima, let me know and I will connect you to the bar manager of the hostel I worked in!
🛏️ Best hostel in Lima: Kokopelli Hostel Barranco is the best and most affordable hostel in Lima. A bed in a dorm starts at $17 USD per night. This is an old colonial building full of history so you'd want to stay here!
Paracas: 2-4 days suggested stay
🚍 Book your bus from Lima to Paracas online for only $16.50 USD
From Lima, the drive to Paracas is about 4 hours. Paracas is on the coast and I lived here for most of my time in Peru. I was first volunteering here then they offered me the bar manager job and sponsored my Peruvian residency visa!
Paracas is one of the places in Peru where I didn't think I'd stay longer. For starters, it's such a small town and you can do all the activities in Paracas within 2 days.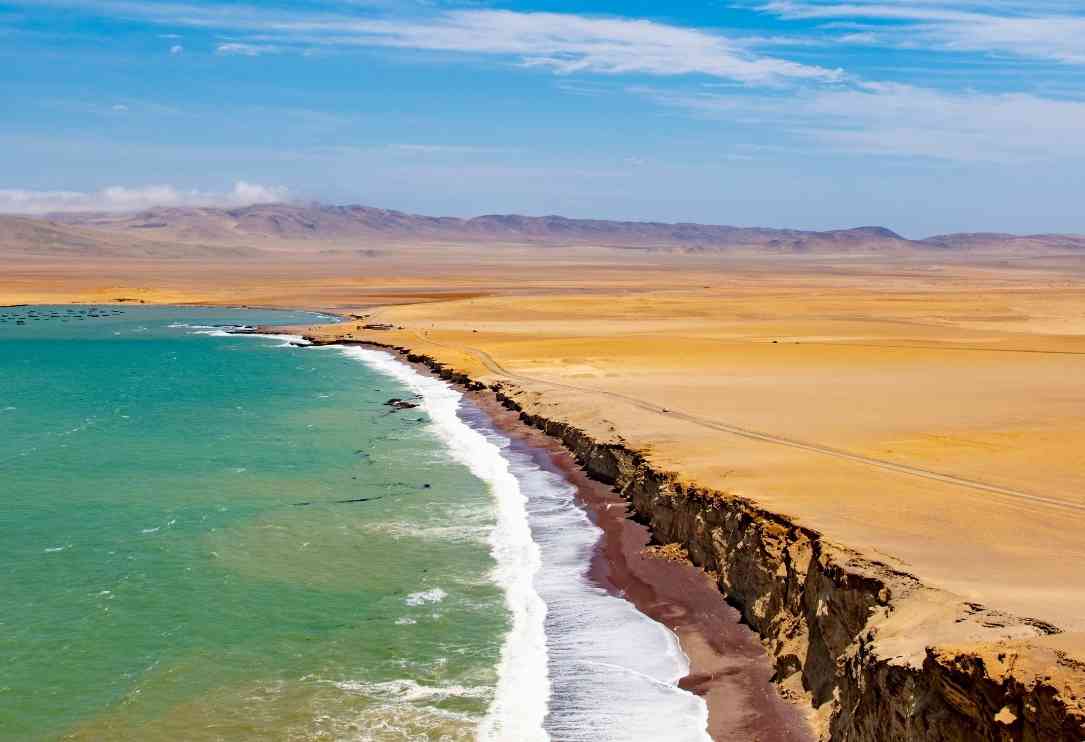 This is the home of Ballestas Island also known as the poor man's Galapagos where you can see rich marine life. Paracas is also visited because of the Paracas National Park.
If you love small towns, this is definitely your jam. The best part of being in Paracas is the community of great people, as you'll always find in any small town all over the world.
✨ Trisha's best experience in Paracas: I ended up living here and I know this town in and out! I also gained a family who up until today are still in touch with me. I love them to death! The bar is also big so outsiders come here to party.
🛏️ Best hostel in Paracas: Stay in Kokopelli Hostel Paracas. This is also where I worked and I can help you land a volunteering job here if you want to stay longer. The rooms are super clean and they have a pool!
Huacachina: 1-2 days
🚍 Book your bus from Paracas to Huacachina (Ica) online for only $8.25 USD
Just 40 minutes from Paracas is Huacachina. It is a mandatory stop since this is the home of the famous sand dunes. It is the only oasis in South America and it is popular for sandboarding.
Most backpackers only come here for a day to do the sandboarding and then take the night bus to Arequipa. During my last visit in 2019, I preferred to stay here for 3 nights because a very good friend of mine whom I visited was working as a bar manager at a famous bar in Huacachina.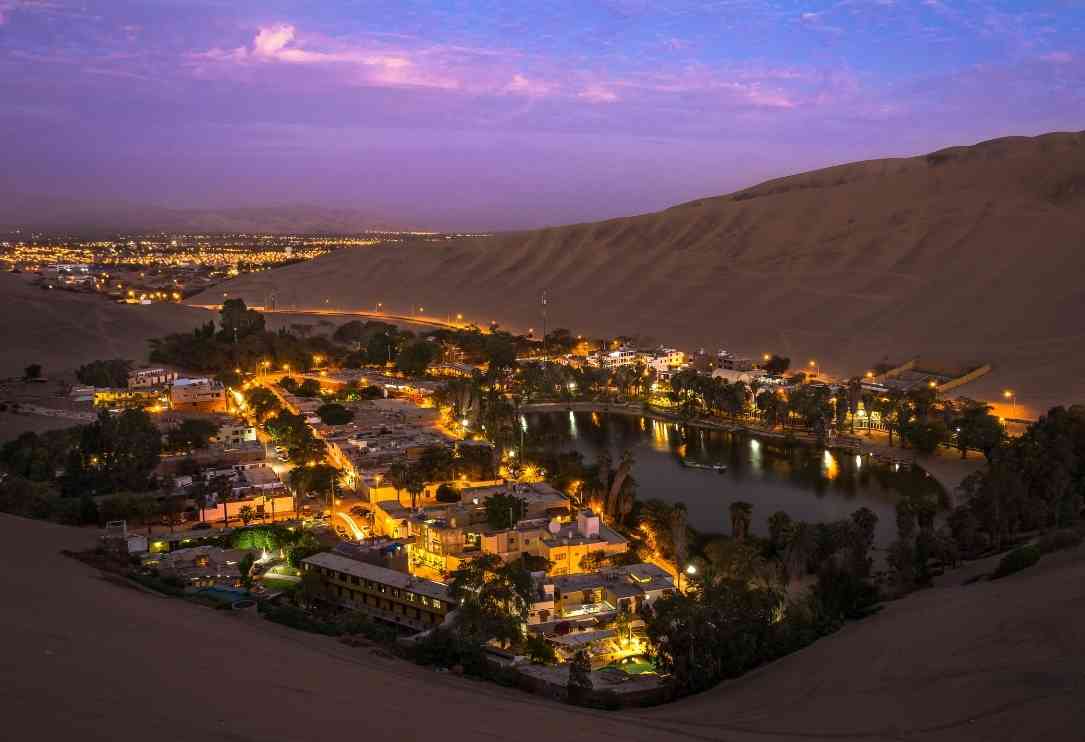 I also got to discover how small the town of Huacachina is despite being in Ica (next town) constantly while I was living in Paracas. It's not a place where you can stay for long periods of time but is worth spending at least one night in.
From Huacachina, you can also do a day trip to see the Nazca lines, a group of large geoglyphs in the soil of the Nazca desert. It's about 2.5 hours and is usually part of the route when going to Arequipa from Huacachina.
If you have an extra budget, take a flight over the Nazca lines on a helicopter to see the whole area! This flight lasts for 35 minutes and I really think it's worth it!
✨ Trisha's best experience in Huacachina: Sandboarding the famous dunes and getting to know the crazy party scene of Huacachina. Whew! I've had many nights here that I didn't remember (thanks to my bar manager friend).
🛏️ Best hostel in Huacachina: Well, the only party hostel here is Wild Rover Huacachina and this is where backpackers stay. If you are looking for quiet nights, it won't happen here as the bar is right next to the dorms. However, there are many hostels in Huacachina that are more calm and tranquil.
Arequipa: 4 days suggested stay
🚍 Book your bus from Huacachina (Ica) to Arequipa online for only $28 USD
Arequipa is one of my favorite cities in Peru. I taught English here for a while in 2015 and I had a great time living here! If you skipped Lima, you better not skip Arequipa because it has a different kind of culture.
What I love the most about Arequipa is waking up to mountain views. If you love both city and the mountains, Arequipa should definitely be part of your backpacking Peru itinerary.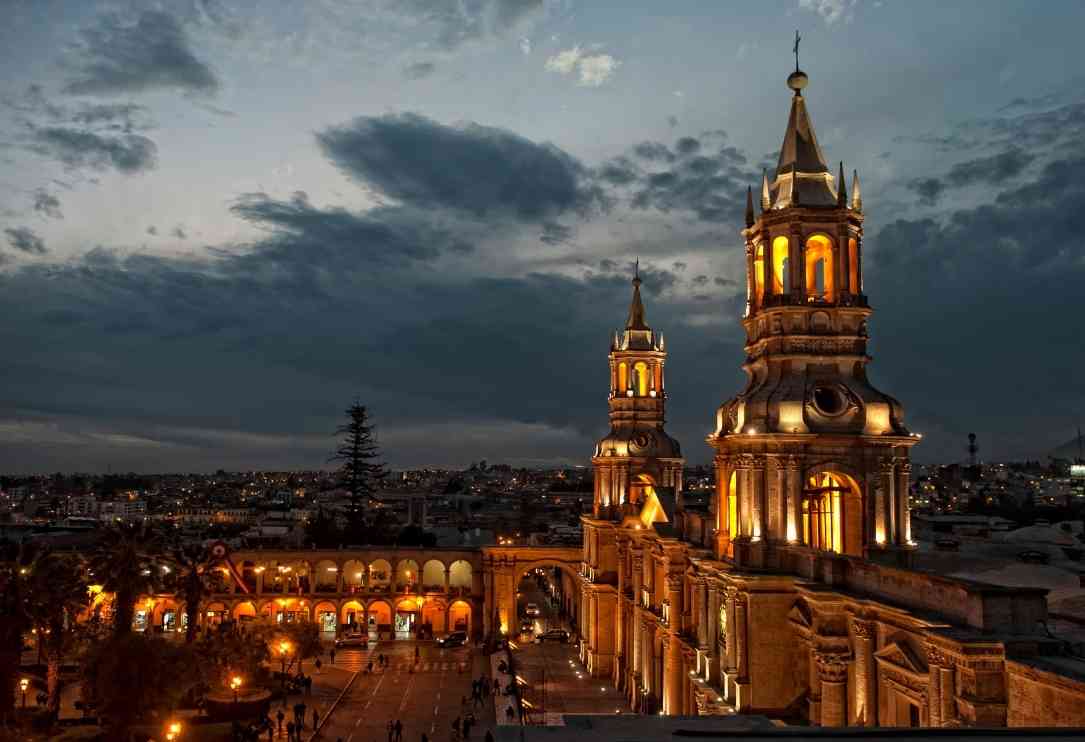 The city is very upbeat and super young. The nightlife is blaring and there are many things to do in Arequipa. You don't have to go far! The highlight of traveling to Arequipa is the Colca Canyon hike.
You will need at least 4 days here. Colca Canyon is already a 2-3 days hike and of course, do not miss exploring the city of Arequipa!
✨ Trisha's best experience in Arequipa: I successfully hiked Colca Canyon! It was my dream to visit this wonder and though the hike was pretty challenging, I pushed through!
🛏️ Best hostel in Arequipa: I stayed in Selina Arequipa for a while. I really love this hostel because of their great breakfast and the common areas. They have a big garden with a pool plus the dorms are very private and comfortable!
Puno: 2 days suggested stay
🚍 Book your bus from Arequipa to Puno online for only $27 USD
Backpackers come all the way to Puno to see Lake Titicaca and the Uros Islands. These are two very important sites that you shouldn't miss in Peru!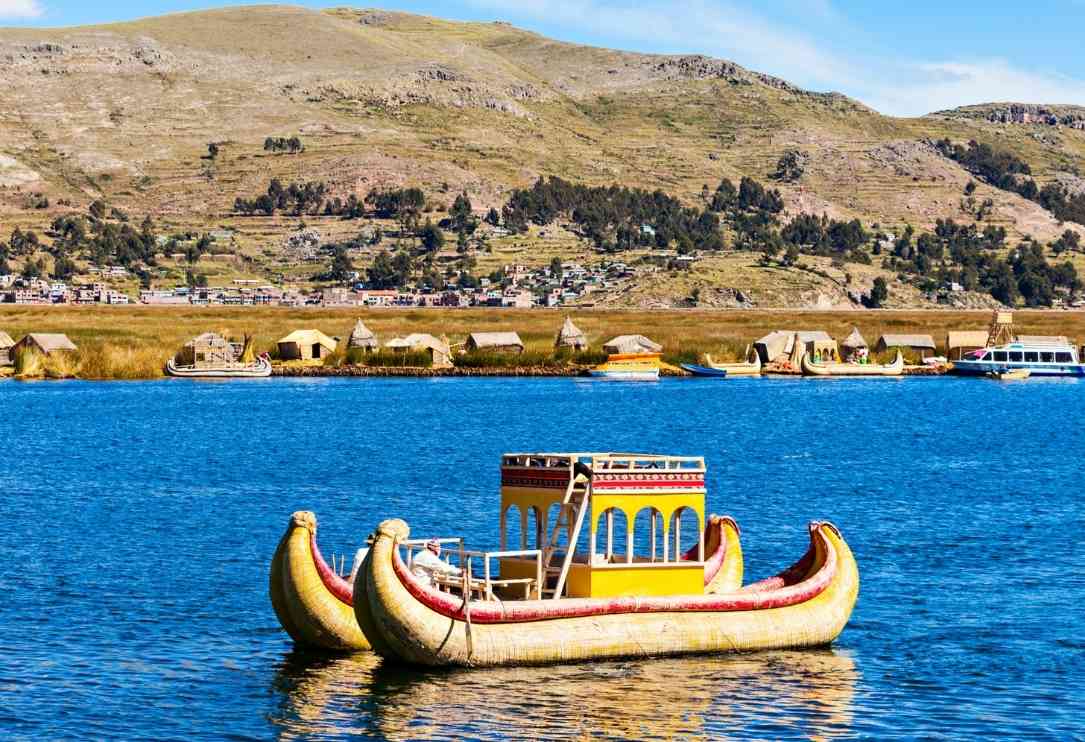 While many people don't really go to Puno (some go straight to Cusco), I'd say give Puno at least 1-2 days to explore. Within the city, there are many interesting sites like churches and colonial structures.
Puno is overall not a place you'll stay for a long time but it's worth swinging by. Those who will continue their journey to Bolivia always pass by Puno anyway.
✨ Trisha's best experience in Puno: I stayed with a local family in Uros Islands where I got to experience the daily life of the locals. It was a homestay and not a volunteering opportunity so I had to pay for the stay.
🛏️ Best hostel in Puno: I stayed in Kantaya Hostel which is one of the top hostels in Puno. A night here cost $15 USD. The dorms are decent and very basic. I also met many travelers going to Bolivia in this hostel and we ended up traveling together!
Cusco: 10 days suggested stay
🚍 Book your bus from Puno to Cusco online for only $27 USD
Now the final destination for backpacking Peru itinerary is Cusco. The bulk of all the things you want to do is here like Machu Picchu, Rainbow Mountain, and Sacred Valley.
I always tell readers of this blog to stay in Cusco for at least 10 days. This is the start and end point of most tours anyway. You switch your hostels within those 10 days. Stay in Cusco and make it simple!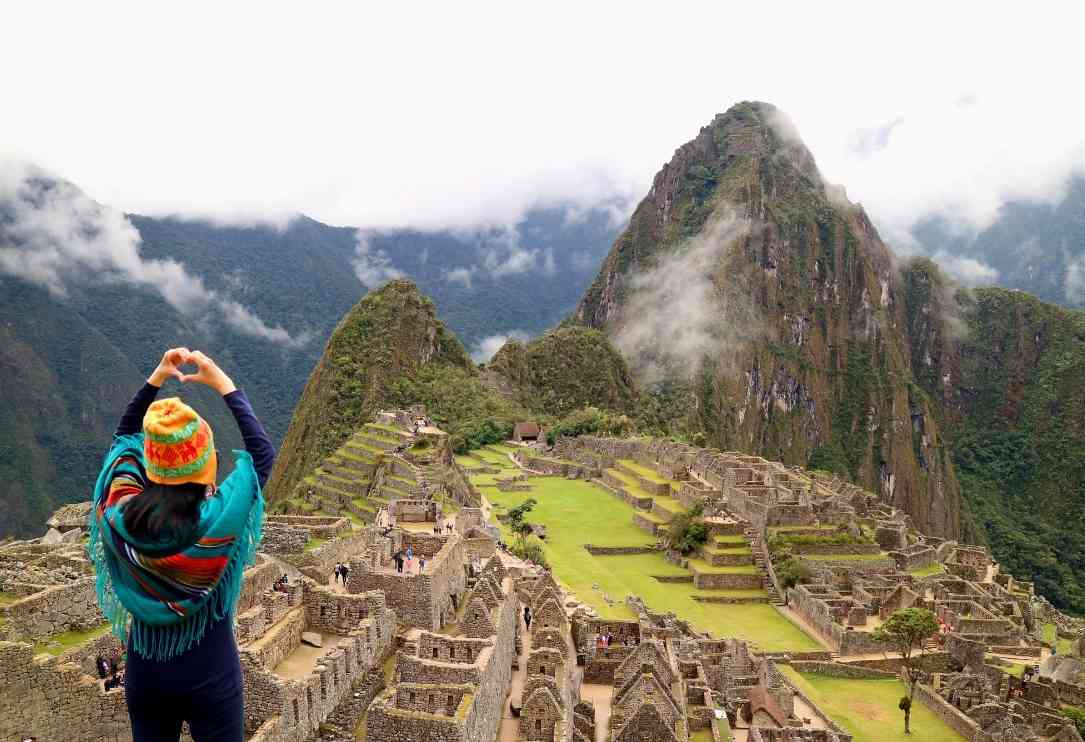 For many people, Cusco is just a gateway to the top places to visit in Peru but for me, I have stayed here for 2 months and enjoyed living in the mountainous city.
Although I enjoyed living in Arequipa as well, I found the city of Cusco to have more life, especially in the evenings. Staying in Cusco for a while was also my first time loving a cold city as I am always living in hot places.
✨ Trisha's best experience in Cusco: Oh my, there's a lot. I don't even know which one is the top! You can read my Cusco solo travel article to see stories about my stay here.
🛏️ Best hostel in Cusco: Stay at Hostel Kokopelli Cusco (where I also partly worked) and you will meet the most excellent travel buddies in Peru!
What's next after Cusco?
After Cusco, many backpackers continue their journey to Bolivia. I crossed the Peru and Bolivia borders many times. You don't have to transfer busses and the trip is about 14 hours.
If your trip is ending, there is an international airport in Cusco that flies to most major cities. You don't have to go back all the way to Lima to take your flight home.
Flights from Cusco to Lima are also not very cheap and the bus is about 17 hours. It's best if you fly out to your home country via Cusco.
If you have more time, you can also take a direct bus from Cusco to Lima for $48 USD. This ride will take 20 hours.
Backpacking Peru itinerary: Northern Peru
As usual, you will start this journey in Lima. There are many bus companies in Lima that travel all the way to the border of Ecuador and in each destination in this itinerary, I will give you the right bus company to travel with.
Huaraz: 5 days suggested stay
🚍 Book your bus from Lima to Huaraz online for only $16 USD
Huaraz is such a beautiful and magical place. It is home to many hikes like Laguna 69 with crystal blue waters and snow-capped mountains. In this hike, you will also get to see the Chinancocha glacial lake.
There are many hikes and treks in Huaraz that you can complete within a day. Although there are also extreme hikes that will last for days.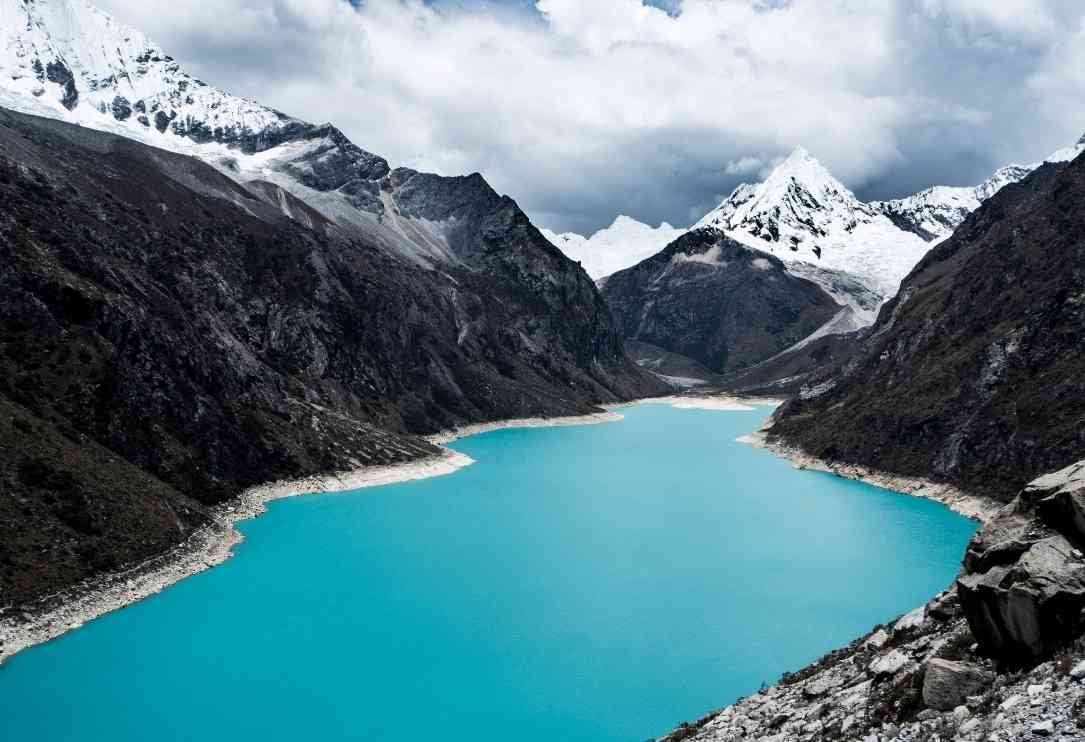 For avid hikers, the five-day Santa Cruz trek is definitely worth doing. This 48 km hike can be done on your own (we hired a porter) and you can also bring your own gear like tents and food.
The town of Huaraz is also very interesting to explore and is incredibly cheap. Huaraz is a cold city so make sure to bring proper gear including proper hiking shoes.
✨ Trisha's best experience in Huaraz: I was able to do at least 4 hikes in Huaraz! Hiking is my favorite activity so Huaraz was really a great fix for me.
🛏️ Best hostel in Huaraz: I stayed in Selina Huaraz and paid around $17 USD per night for a dorm bed. As usual, Selina accommodations never fail! I was actually surprised they had a branch in Huaraz.
Trujillo: 3-5 days suggested stay
🚍 Book your bus from Huaraz to Trujillo online for only $21 USD
Trujillo is probably where you'll spend most of your time in Northern Peru. There are many things to do in Trujillo and I loved their small town! I taught English here as part of my volunteer work. This is also where I got to practice a lot of my Spanish.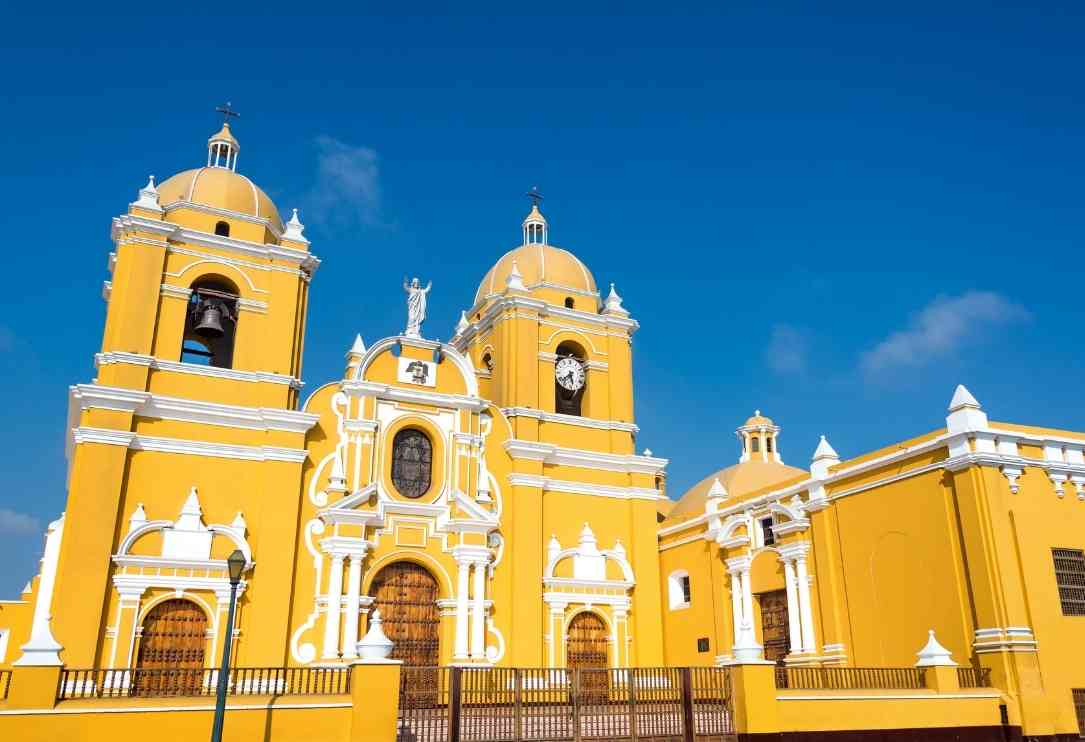 Trujillo is home to archaeological and historical sites in Peru. El Brujo Archeological site & Museum features the rich history of the Lady of Cao and it's one of the most interesting sites in Northern Peru.
The Temple of the Moon and the stars is surely one of a kind. It is Peru's most important ancient temple and it's one of the best things I've seen in Peru!
✨ Trisha's best experience in Trujillo: I visited Huacas de Sol y Luna and went to a 3-day expedition tour in Trujillo! I'm used to the tourist spots in the south so having this kind of experience was truly amazing for me!
🛏️ Best hostel in Trujillo: I stayed in Yaqta Hostel which is just a few minutes' walk to the center of Trujillo. I paid $12 USD per night for an 8-bed dorm.
Tarapoto: 2 days suggested stay
🚍 Book your bus from Trujillo to Tarapoto online for only $21 USD
People usually don't go to Tarapoto. When I went here, I was on my way to Iquitos and one of my backpacker friends said to check it out. We were flying to Iquitos from here anyway so it was not a hassle to stop.
Tarapoto is home to the great outdoors of Northern Peru. The Carpishuyacu Falls was one of the highlights where we hiked 30 minutes to get there. Along the way, we saw a crazy rich nature experience since this is already close to the Amazon.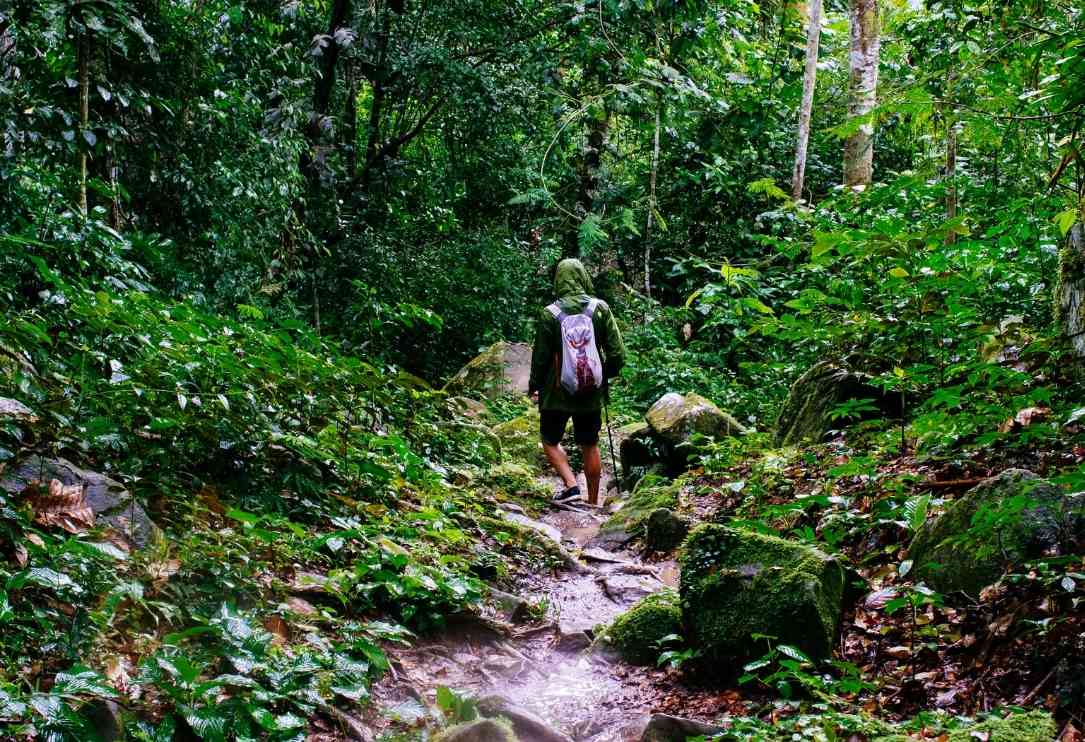 Other waterfalls to visit are Pucayaquillo Waterfall, the Ahuashiyacu Falls, and the Talliquihui Waterfall. Jungle lovers will definitely love visiting Tarapoto and it's worth the stop especially if you already planned to go to Iquitos.
✨ Trisha's best experience in Tarapoto: I went on a 3 days 2 nights jungle adventure in Tarapoto! I paid about $100 USD per day for this expedition and everything was included.
🛏️ Best hostel in Tarapoto: I stayed in El Mura Hostel which was surprisingly great considering Tarapoto was in the jungle. If you want an affordable private room (ideal for 2 people), stay at Greenland Tarapoto.
Iquitos: 5 days suggested stay
Iquitos is the only area in Peru where there are no land connections. To get there, you can fly from Tarapoto or do an Amazon River cruise. If you missed the Amazon Cruises in Leticia (Colombia) and Manaus (Brazil), Iquitos is equally beautiful!
For those who are heading to Colombia and skipping Ecuador, you can cruise from Iquitos to Leticia. I had so many crazy experiences here and got sick during the cruise but it was worth it! Make sure you have a yellow fever vaccine since they can require it at the entry point of Leticia.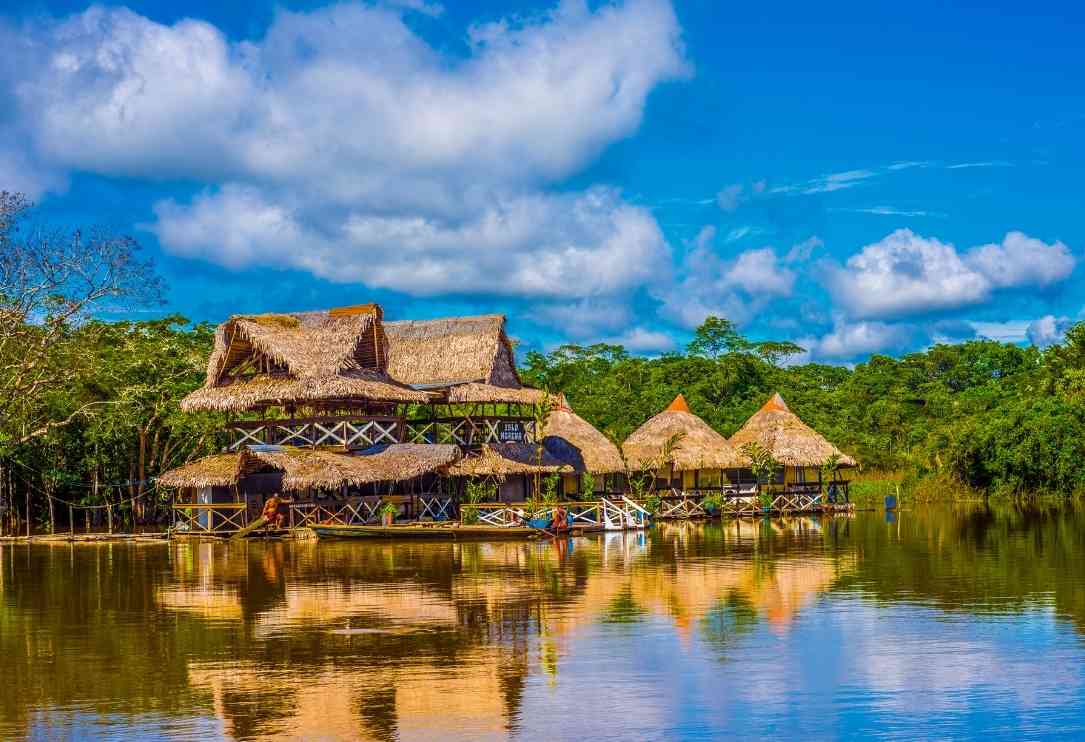 The most common activities in Iquitos are expeditions where you get on a tour for 2-3 days time. You can also do it on your own but Iquitos can be daunting if you don't know the area.
Nature, wildlife, hiking, and the outdoors are the themes of activities in Iquitos. There is also a very low phone signal there so you'll get the chance to unplug!
✨ Trisha's best experience in Iquitos: Aside from the Amazon cruise to Leticia, Colombia, I also had the chance to do 3-day Jungle expeditions (which was hosted by the hotel/resort I stayed in).
🛏️ Best hostel in Iquitos: I stayed at Moicca Hostel for a few days before staying in the resort. A bed in a dorm starts at $17 USD per night and they also have affordable jungle expeditions.
Chiclayo: 1-2 days suggested stay
🚍 Book your bus from Tarapoto to Chiclayo online for only $18 USD
Chiclayo is not a popular stop but I included it in the Northern Peru itinerary in case you want to rest from your Iquitos trip. After Iquitos, bear in mind that you have to fly back to Tarapoto. From Tarapoto, Chiclayo is about 13 hours on a night bus.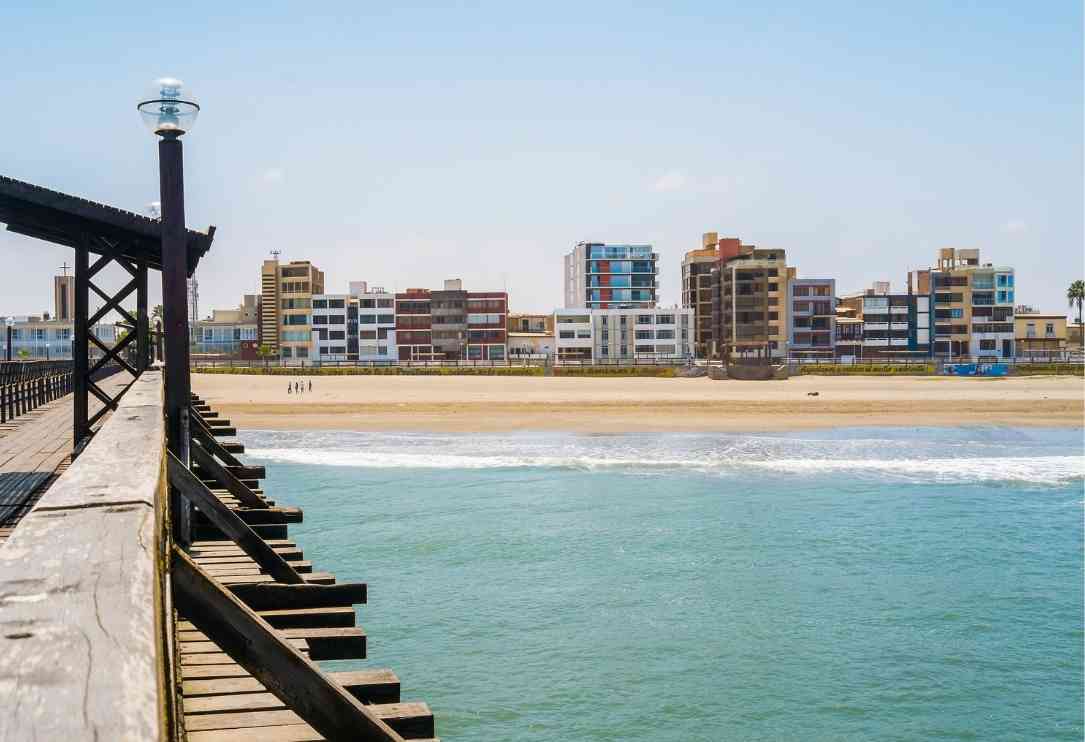 The most famous site here is the Bosque de Pomac, Túcume and Brunning Museum which is a nature and archaeological excursion in one.
Don't miss the Túcume Pyramids which is an archaeological complex and is an important center of the civilization in Northern Peru. Here, you will also get to visit the Royal Tombs of Sipán Museum!
✨ Trisha's best experience in Chiclayo: I taught English (privately) with a Peruvian local. I lived in his home and all I had to do was to speak English to him and not give him formal lessons.
🛏️ Best hostel in Chiclayo: There aren't a lot of hostels in Chiclayo except for Casa Cima. I didn't stay here so I can't really give an insight.
Mancora: 3-7 days suggested stay
🚍 Book your bus from Chiclayo to Mancora online for only $18 USD
The final stop in this Northern Peru backpacking itinerary in Mancora. I stayed here for more than 2 months since I got a volunteering job at a party hostel. I was really young so it was not hard for me to stay (and work) in party hostels. I don't know if I am capable of doing that now but I always loved the hostel bar experiences!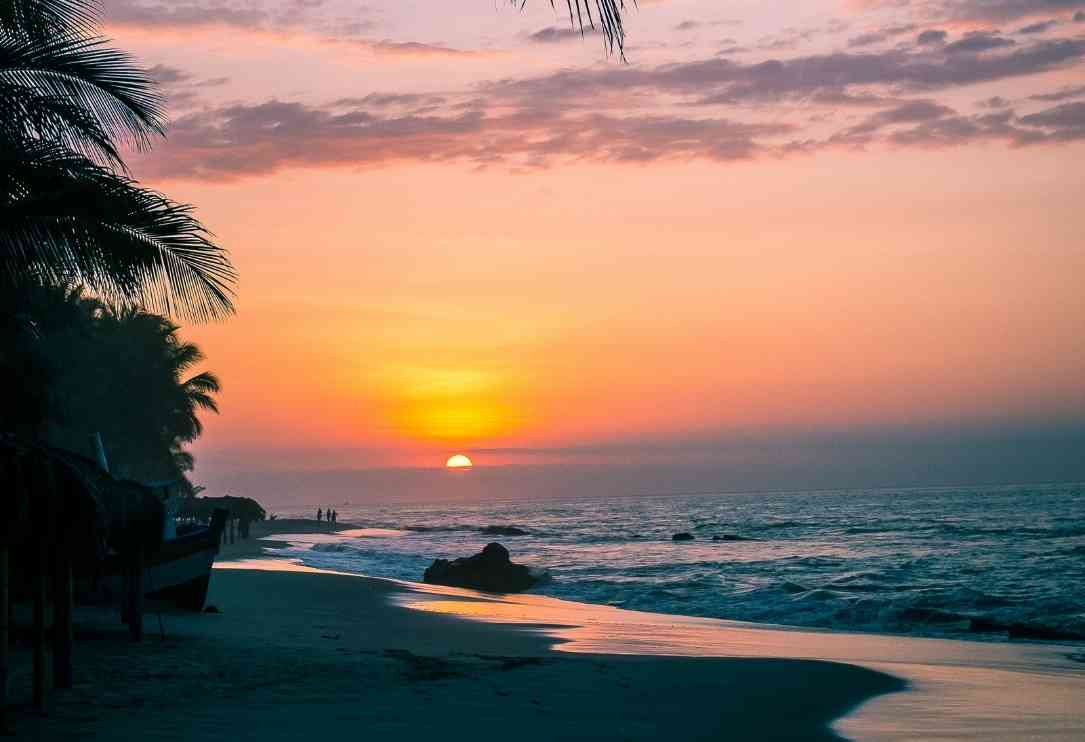 Mancora is home to the great waves of Peru. Surfers from all over the world visit Mancora. I became fond of this little charming town since it's so easy to navigate. This is also where I met my super best friends forever!
✨ Trisha's best experience in Mancora: I worked at Loki Hostel and man, I can't believe how I was able to pull off those crazy drinking nights while working at the bar!
🛏️ Best hostel in Mancora: Loki is definitely now low-key and is very loud. If you want peace and quiet, stay at Selina Mancora. They are located on the beach and they have a pool!
What's next after Mancora?
Well, this is tricky since you need to go all the way back to Lima to take your flight home. The bus ride is 18 hours and believe it or not, I have done this route myself!
Otherwise, you can continue your journey to Ecuador. I've crossed the borders of Peru and Ecuador many times and it was an easy process. The first town you need to stop to in Ecuador is Guayaquil after a long bus journey.
Backpacking Peru itinerary on Pinterest: save it for your trip!

Trisha is one of those people who left their comfortable life to travel the world and learn about life. Her style is to stay in one place she likes for 3 months (or more) to know what it feels like to eat, cook, speak, and sleep in another culture that isn't hers. She'd like to believe she's not traditionally traveling but she just chooses to be somewhere else all the time. In no particular order, her favorite cities in the world are Barcelona, Buenos Aires, Hong Kong, Mexico City, and Tel Aviv.