This living in Buenos Aires Argentina guide was written by Erin Mushaway, an American expat is living in Argentina for 13 years. In this post, Erin shares all her experiences as an American in Buenos Aires.
📬 Reader Mail: Hi Trisha! I love all your South America journey! I've been following you since you started the long trip to South America in 2012.
I particularly followed your adventures in Argentina. I have been dreaming about living in Buenos Aires but I am not sure if it's the right place for me? Do you have any advice? I know you stayed for a while so please help and give me advice! Thank you!
– Cheri Allen, USA
Hi Cherri,
Yes, I did stay in Buenos Aires back in 2014. I really love Argentina and I consider it one of the best years of my life! I have not visited since then so I am afraid my information will not be accurate. However, I called some reinforcements.
Erin has been living in Buenos Aires for a while now and has agreed to share her tips in an article. You can definitely reach out to her if you have any questions as she's a real pro when it comes to expat living in Argentina.
If you have any additional questions, please feel free to reach out to me via e-mail. I will also leave Erin's social media details at the end of this post. Good luck!
Xx,
Trisha
👋 Meet Erin, an American living in Buenos Aires
Hola! My name is Erin. I came to Buenos Aires on vacation in 2009 and fell in love with the city, quickly making the decision to relocate here.
Just a month later, I had uprooted my life and was settling into Buenos Aires. Four months later, I fell in love with a local, consequentially putting down roots. I've been here ever since.
I'm originally from a small town in Texas, but after graduating from university I immediately moved abroad.
Before finally landing in Buenos Aires, I completed a post-graduate degree in Spain and worked at a hotel in the US Virgin Islands. Travel and ex-pat life are my passion.
In the past 13 years, I've made it my mission to explore every nook and cranny of the city. I love the vibrant life here.
There is always something to do from live music to the theater, amazing restaurants, some of the world's best wine available on a shoestring budget (a huge benefit, I'd say!), and some of the most beautiful natural landscapes on a short flight away in every direction.
🧐 Is Buenos Aires a good place to live in?
Absolutely! Buenos Aires is the 'Europe' of South America. It's one of the most beautiful cities in the world that has vibrant nightlife, great restaurants, and affordable housing options.
Buenos Aires is not like many Latin American capitals because of its very European vibe.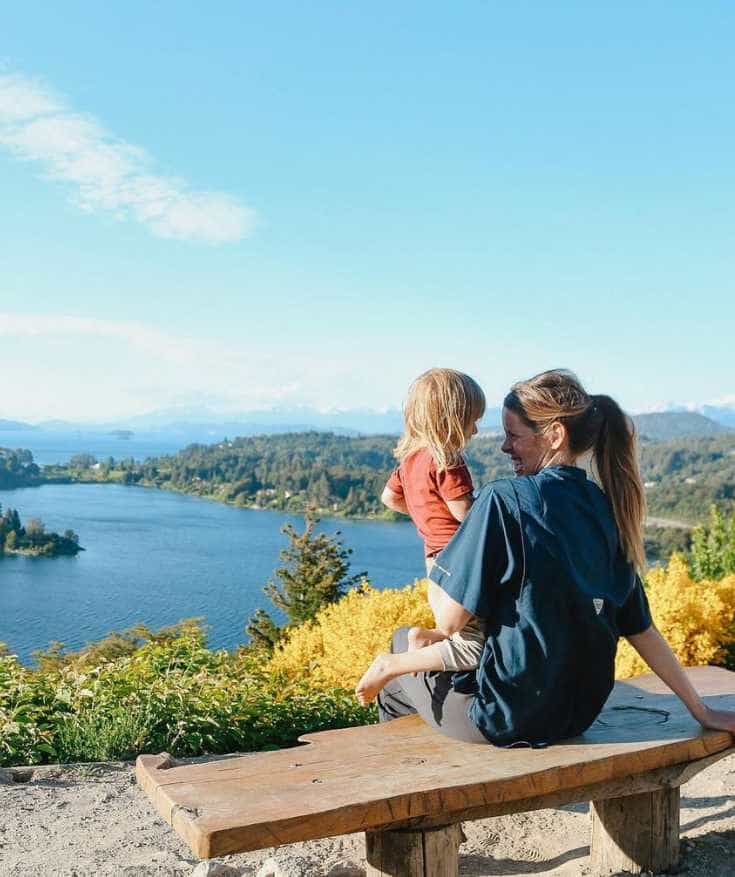 💵 Is it expensive to live in Buenos Aires?
At the moment, Argentina has economical problems so if you are earning in USD, you can live comfortably for less than $1,000 USD.
This is good news for expats and foreigners but know that many Argentine locals are suffering from their currency dip. Many Argentines lost their jobs as COVID death tolls in Argentina rise.
🇺🇸 Can a US citizen live in Argentina?
ABSOLUTELY! I have lived in Argenting as a US citizen for over 10 years and in this living in Buenos Aires guide, I will share with you my experiences, costs, and everything you need to know about living in Argentina.
✅ Why I chose to live in Buenos Aires
I moved to Argentina with an already existing group of friends. One of my best friends was already living here and I seamlessly settled into life here with his friends.
I moved into their apartment in the beautiful, colonial neighborhood of San Telmo and got a job based on their recommendation at an American company operating here.
I already spoke Spanish (having studied the language since middle school and spending a year in Spain), but decided to refresh my skills by enrolling in language courses at the University of Buenos Aires.
The UBA is an excellent (affordable) way to study any language in Buenos Aires and an excellent way to make friends with fellow expats. Later, I even enrolled in introductory Portuguese classes.
Since arriving my original friends have all left, one by one, moving on to new experiences abroad. I'm still happily living in Buenos Aires and love to share my experiences to help others do the same.
💲 Cost of living in Buenos Aires Argentina
The major benefit of living in Buenos Aires is the cost of living for those moving here with dollars or euros in their bank account. This is why I strongly recommend moving here with either enough savings to get you through your time here or a remote job that pays in dollars.
I have always worked remotely for jobs based in the United States. This has allowed me to live very comfortably and travel through Argentina. Look for apartments on Facebook classified groups. Facebook as a marketplace is very popular in Buenos Aires.
Another option is to look for an apartment you like on Airbnb and reach out to the owner about the possibility of a long-term rental option.
It's very common and they often prefer to have their apartment occupied for a solid 6 months by you then take the chance that it will lie empty for half that time.
Palermo, Recoleta, and San Telmo are all very popular neighborhoods to live in for expats. If you want to live near all the action, I recommend finding an apartment in Palermo Soho or Hollywood.
These two neighborhoods are where most expats base themselves and it will be easy to make friends here and be close to the nightlife, best restaurants, and cafes with excellent Wi-Fi for the digital nomad.
San Telmo has a more bohemian vibe and has its own fair share of popular restaurants. Recoleta (and its sub-neighborhood Barrio Norte) is another excellent option for living in Buenos Aires. It's upscale and very centrally located.
🏘️ Apartments for rent in Buenos Aires
Purchasing a house in Argentina is surprisingly expensive. Ever since the economy crashed in 2001, prices have been tied to the US dollar.
Apartments and houses are sold in dollars and therefore are not cheap. Another thing to keep in mind is that mortgages don't exist in the same way as they do in the United States.
You'll need to pay 100% upfront and often with cash in hand (unless you find a rare seller who has a foreign bank account to receive your transfer abroad).
It's much easier to rent. Apartments are pricier for foreign nationals than for locals because you are obliged to rent a shorter contract and furnished unit, but are still reasonable.
These contracts last for 6 months at a time and are priced in dollars. The benefit is you don't need a co-signer (garantia in Spanish).
Locals have access to two-year contracts for non-furnished apartments. They're significantly cheaper because they're in pesos but the nearly impossible hurdle for a foreigner to jump through is the co-signer.
You need a garantia, or someone that owns property within the city to co-sign for you. This is why it's best to suck it up and pay for the short-term rentals (which, being furnished, is likely the best situation for you anyway).
🛂 Argentina Residency Visa
Another major reason I moved to Argentina was the visa situation. My goal had always been to live in Spain, but I was unable to get a job and thus a visa to live there (thanks to the 2008 recession). Argentina, however, is a bit (lot) laxer in this regard.
Most expats in Argentina, yours truly included, move here without any official visa. It's common and easiest to enter on a tourist visa and either leave every 90 days or overstay.
If you plan on traveling to neighboring countries already then planning your trips to Uruguay or Chile for your 90-day stamp is easiest.
If you don't plan on leaving the country often then the best option is to simply overstay your tourist visa. You will not have illegal immigration status but rather an irregular status.
There is a set fine depending on how long you overstayed that you need to pay before exiting the country.
Of course, if you have a job that will sponsor a visa that is ideal but not always feasible. If you're lucky enough to get one of these unicorn jobs, they will renew your temporary residency on a yearly basis. After three years you are eligible for permanent residency (jackpot).
🤝🏽 Meeting expats in Buenos Aires
There is a large expat community in Buenos Aires and it's very easy to get plugged into. First, I recommend joining the Buenos Aires Expat Hub group on Facebook.
It's very active and filled to the brim with helpful information. Before asking your questions, use the search feature (there are so many useful threads for nearly everything a new expat could need to know).
There are sister groups on Facebook as well that are more niche. Buenos Aires Classifieds is great not only for buying and selling, but also for searching for an apartment or room to rent or even a job.
Buenos Aires Grub Hub is the group for all the foodies out there. Looking for a new restaurant or want to get a group together to try that new bar? Grub Hub will help.
If you'd rather keep it off of Facebook, BAexpats is a helpful online forum that's been around for years and years.
✈️ Moving to Buenos Aires tips
Healthcare in Argentina is affordable
As an American, one of my favorite aspects of living in Buenos Aires is affordable, high-quality healthcare. The private system is extremely affordable.
My monthly premium is just under $100 US and covers everything. Dental is 100% covered (not even a co-pay is required). When I do need to pay a co-pay for consultations and hospital visits it's always under $10 (varying depending on the exchange rate).
If you plan on spending an extended amount of time in Argentina, I recommend getting a plan with OSDE or Swiss Medical. It's well worth it.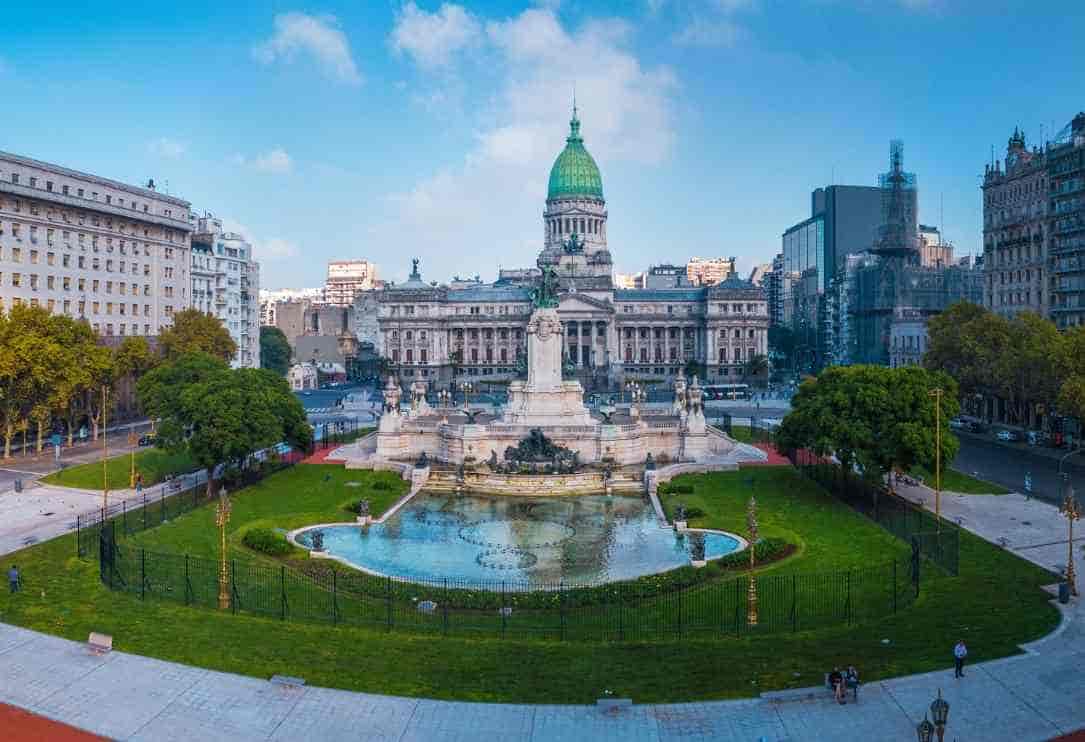 If you'd rather not get a plan, paying out of pocket is also accessible. Usually, you'll spend around $20 US for a consult. Hospital Aleman (the German Hospital) is a popular clinic among expats for these sorts of out-of-pocket visits.
There is also a public healthcare system available if you truly can't afford private healthcare. The doctors are excellent but the infrastructure is strained and, unless you really can't afford private, it's best to leave it for the taxpayers who need it (and can't afford other care).
Transportation in Buenos Aires
I don't recommend purchasing a car in Buenos Aires or bringing one. The high taxes imposed on importing your own car from home are exorbitant and cancel out any convenience you'd gain. It will be easier and more affordable to simply rent a car when needed.
To navigate the city, I recommend using the excellent and very affordable public transportation system. The buses are the most popular and connect the entire city. There's also a subway system and trains that connect the city center to the suburbs.
Public transportation in Buenos Aires can be intimidating at first. There are SO many buses, which one to take? Luckily there are very helpful apps to use in Argentina that will map out your bus, walking, or subway route for you. There's no need to get lost these days with smartphones at our command.
Ridesharing apps like Uber and Cabify are also available and within reach of most budgets. The city is very congested and parking is difficult. Having your own car is an added headache that can be avoided with public transportation.
When to move to Buenos Aires
I recommend taking into account the best time to visit Buenos Aires before planning your move. Remember that the seasons are flipped compared to North America and Europe.
The peak of summer is in January and February and the city practically shuts down during these months when the locals go on vacation.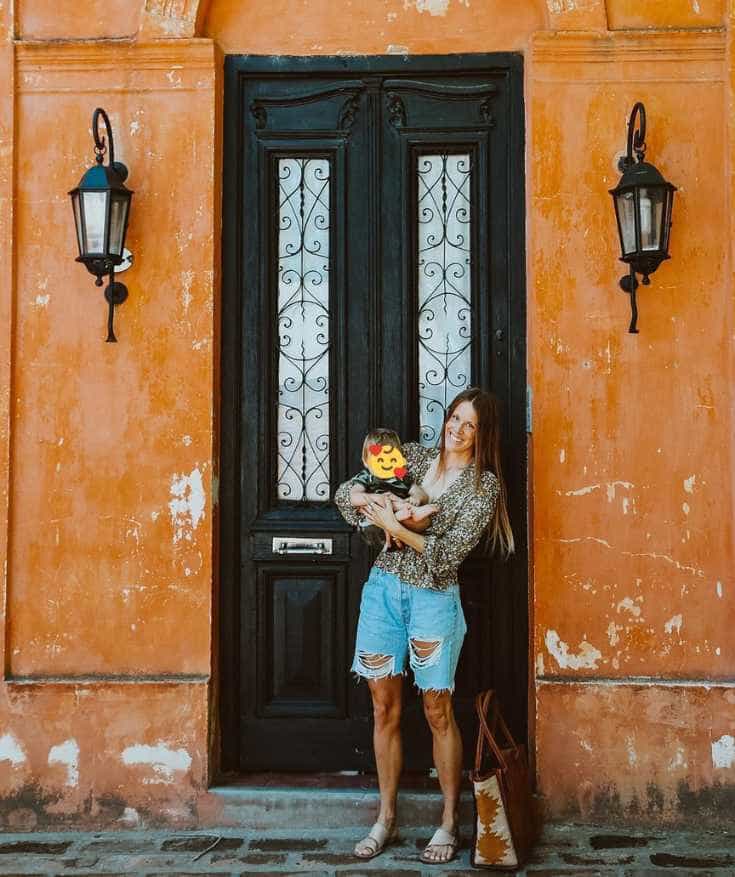 Personally, I moved here in January and loved the empty city. It felt like an easier introduction before the real hustle and bustle hit in March. But if you're looking for a job upon arrival, it will be harder in the summer.
The year unofficially begins in March. The school year starts in March and a lot of people will be renting apartments starting from then.
If you're moving to Buenos Aires to study, plan for that (or consider taking a shorter summer course for the month of January or February).
Learning Spanish in Buenos Aires, Argentina
One last but not least tip is that the Spanish in Argentina is likely very different than the Spanish you studied back home.
Rioplatense Spanish or the Spanish spoken near the Rio de la Plata (Buenos Aires and across the way in Uruguay) has a very unique pronunciation. The Y and LL sounds are pronounced as a "sh" rather than the typical "y" sound, for example.
Argentina is a country of immigrants, mainly from Europe arriving at the beginning of the 20th century. This had a major impact on the language and vocabulary here.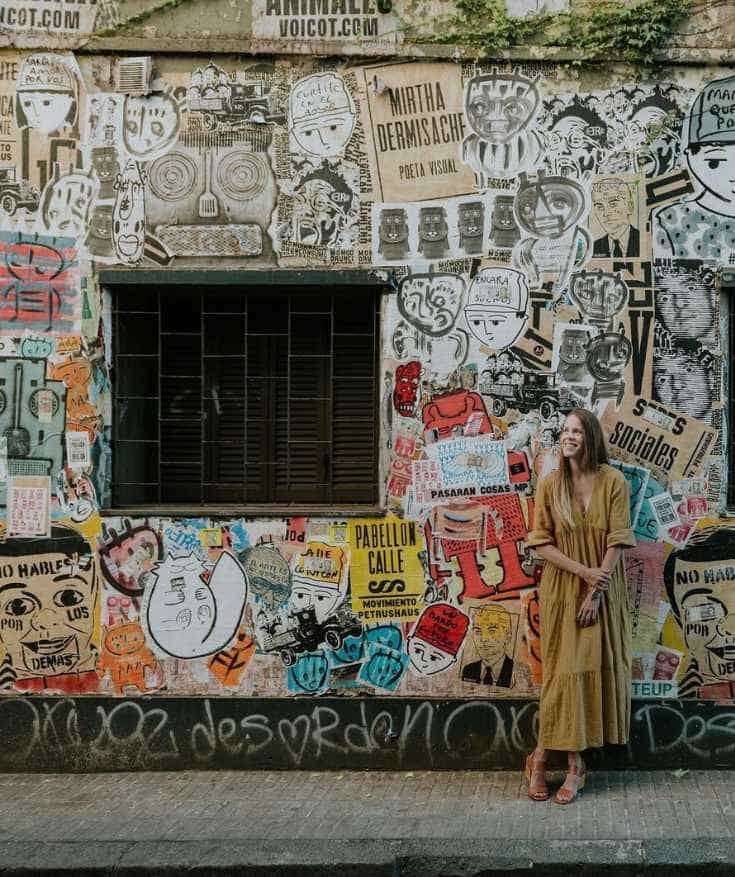 This is why I recommend enrolling in at least a conversation class upon arrival even if you consider yourself a proficient speaker.
Moving to Buenos Aires can be intimidating but I hope this guide has been helpful in reducing any uncertainty about life in Argentina.
It's a beautiful country filled with stunning landscapes and friendly people. Whether you're looking to enhance your Spanish skills or simply experience a new culture, Buenos Aires will not disappoint.
🙋 Questions about Buenos Aires Argentina? Leave a comment below or connect with me on Instagram or Tiktok where I answer questions without a cost.
Erin is the Texan traveler and writer behind the successful Argentina travel blog, solsalute.com. She has spent her entire adult life living abroad in Spain, the Caribbean, and finally Argentina, where she's spent over ten years building a life. Through her blog, she offers practical guides to Buenos Aires, Texas, and everywhere in between.