I'm back in Brazil! Flying from Mexico, I didn't realize there were a few Brazil travel requirements I had to complete and in this article, I will explain everything you need to know to prepare for your travel.
📬 Reader Mail: Dear Trisha, I am so happy to see you back in Brazil! I've been following you since your first South America backpacking and I kept wondering when you'll be back in this country.
Mainly, I also want to know some information about the Brazil travel requirements during COVID. There isn't a lot of clear information online but the US government website and the CDC.
I know that you always give exact information during your travels so I am reaching out to you. Can you please share about your flight from Mexico to Brazil? What are the Brazil travel requirements?
Thank you so much for all your help! I am looking forward to seeing Brazil in your eyes again!
– Emily Key, Pompano Beach, FL
Hi Emily!
Yes, I am back in Brazil after 7 years!!! For sure, a lot of things have changed even if I stayed for 8 months during my first trip in 2014. A lot of things have changed so I decided to come back to update blog posts and share current information.
It wasn't super complicated but I'll share my experience during the flight anyway. There were little hiccups that I managed to solve but overall, things run smoothly.
I am sharing everything on Instagram as well so feel free to follow along the Brazil journey! Hope you make it here next year and let me know if you have more questions.
Xx,
Trisha
Is Brazil open to tourists? Can you travel to Brazil right now?
YES. Brazil is one of those countries that have very lax rules about COVID. Despite its COVID spike, tourism in Brazil continues but with precaution.
To date, 65% of Brazilians are already vaccinated so they feel confident in moving forward with their tourism. Like many other countries, Brazil is dependent on tourism which pushed them to carry on.
View this post on Instagram
What are the most important Brazil travel requirements?
The good news is Brazil travel requirements are not hard to obtain. There are only three most important requirements which are the SDV health form, a passport, and/or a visa if you need a visa to enter Brazil.
In this article, I will also share the importance of minor Brazil travel requirements such as yellow fever vaccine, hotel reservations, outbound flights, etc.
As usual, with our ever-changing new normal, I will update this article should there be any changes in the future.
☕ Support this blog's honest and transparent journalism. Help us add value to our content! Keep P.S. I'm On My Way content free for all by donating to our coffee fund.
Brazil travel requirements: everything you need to know
Do I need a visa to enter Brazil?
Most nationalities don't require a visa to Brazil. I actually thought that Americans still need a visa to enter Brazil (e-visa) but in 2019, I learned that Brazil lifted the visa application for Americans, Australians, Japanese, Koreans, Canadians, etc.
When I was backpacking Latin America in 2014, most of the Americans and Australians I know skipped Brazil because they needed to apply for an e-visa and pay $150 USD.
See also: Solo female travel in Brazil – is it safe?
Brazil used to have a barter system: if they can enter visa-free in your country, then you can enter visa-free in theirs too. As usual, times need to change because of the pandemic so they really need this tourism boost.
Can Americans travel to Brazil?
Now, without talking about the visa, both the USA and Brazil declared travel bans for all their citizens between these two countries.
Both countries are big and have been hit by COVID dramatically so the best way they could think of was to not allow their citizens to travel.
However, in October 2021, Brazil and the USA lifted their travel bans so Brazilians can now go to the US and vice-versa. Before leaving Mexico, I also had to check if they will let me in if I travel to Brazil (and thankfully, they don't have a blocked list).
Some countries have a list of countries that are not allowed to enter. It doesn't mean that you have to be a citizen of that country but if you traveled to those countries in the last X days, they won't allow you to enter.
For example, The Philippines is banned in a lot of countries because of our crazy COVID cases but even if I have a Philippine passport, I have been living in Mexico since 2018 (pre-COVID) and have not visited the Philippines since then.
Technically, even if I am a Filipino, I have not been there during the pandemic so they have no reason to ban me from entering countries.
Is quarantine required in Brazil?
No, you don't need to quarantine upon entering Brazil. They used to require a one-week quarantine but that all changed 2 months ago.
I honestly wouldn't travel to a place if I am required to quarantine because you have to pay for your own quarantine vacation. Brazil is also not that cheap to do a quarantine.
As soon as I landed Rio de Janeiro, I was allowed to do all activities but there are still some establishments that are asking for documents like the vaccine card.
Travel Health declaration: the DSV form in Brazil
The DSV form in Brazil can be filled out at the check-in counter. The ground stewardess will give you a QR code to scan then you can fill it out in minutes.
Unfortunately, I got scammed with this DSV form for Brasil. I thought you had to secure it 2 days before your flight so when I googled DSV form in Brazil, of course, I clicked on the first article because it's on first page. This is the purpose of being on the results page anyway – that you are a reliable source.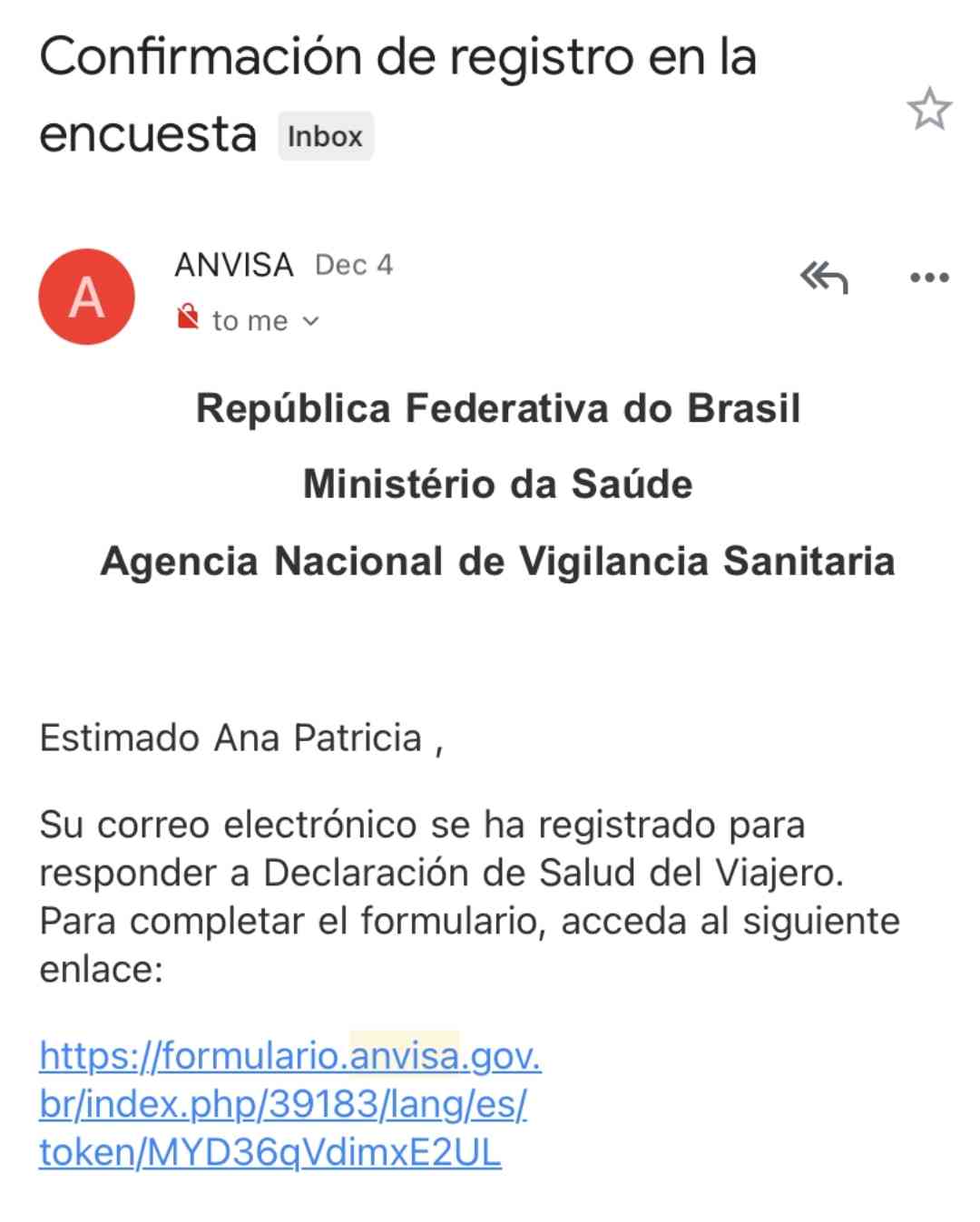 I clicked on this freaking agency page and fill out the form. They also asked me to pay $1 USD for the DSV form. I received the DSV health declaration after 24 hours and showed it to the flight attendant.
To my surprise, they said that's not the right DSV form. It was insane! Good thing I only paid a dollar but think about how much one dollar they charge for being on the first page of Google. It's so annoying!
When you're filling out your DSV health declaration also known as ANVISA, the only website you can do that is Brazil's official ANVISA website. Don't trust or click any other links that will ask you to pay or say they will give you the ANVISA.
The process is super quick. As soon as the form is filled out, you will receive it via e-mail. Which didn't make any sense for me because everyone can simply just lie that they don't have symptoms of COVID. Still, the ground staff will ask you to show this before boarding (as well as arrival in Brazil).
Do I need to be COVID vaccinated to travel to Brazil?
No, a COVID vaccination card is not required to enter Brazil. However, in Rio de Janeiro, all major tourist spots (Christ the Redeemer, Sugar Loaf, etc) require a vaccine card for you to enter.
When I visited Christ the Redeemer, I saw a lot of foreigners who weren't able to enter because they didn't have vaccine cards. They also accept digital copies but a lot of Brazilians have their physical vaccine cards.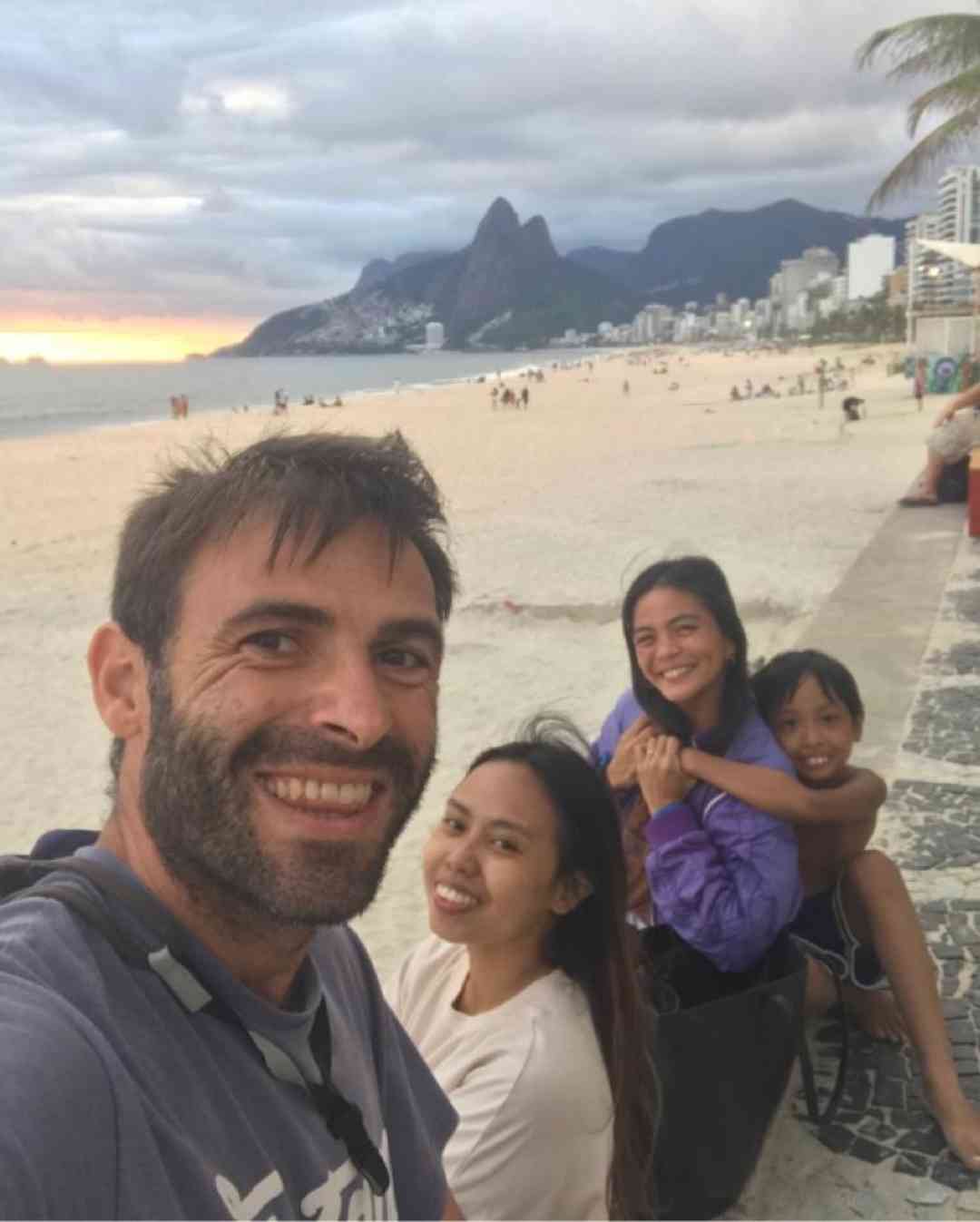 The same goes for some restaurants in Rio de Janeiro. You can't eat in a restaurant without the vaccine card. They are really strict about this!
So I asked a local friend from Rio: why do they require vaccine cards in restaurants and tourist spots in Rio de Janeiro while you are not even asked for a COVID vaccine card when you enter the country?
She told me that the President of Brazil does not care about the vaccine card but the governor of Rio de Janeiro is the one that implemented a proof of vaccine for all places within the state of Rio.
I am not sure about other states but I will update this post when I go to Sao Paulo in a month. Most states of Brazil have autonomy so, like the US, they can have different rules that do not apply to the whole country.
Is a COVID test one of the Brazil travel requirements?
Yes, you need to present a negative PCR test 72 hours prior to arrival to Brazil. They actually checked my PCR before boarding. When I landed in Sao Paulo, the immigration officer also asked for the PCR test.
Most countries just glance at PCR tests but in Brazil, they really check it and look at it. I was surprised because I always get pissed when they say you need a PCR test but they actually don't check it.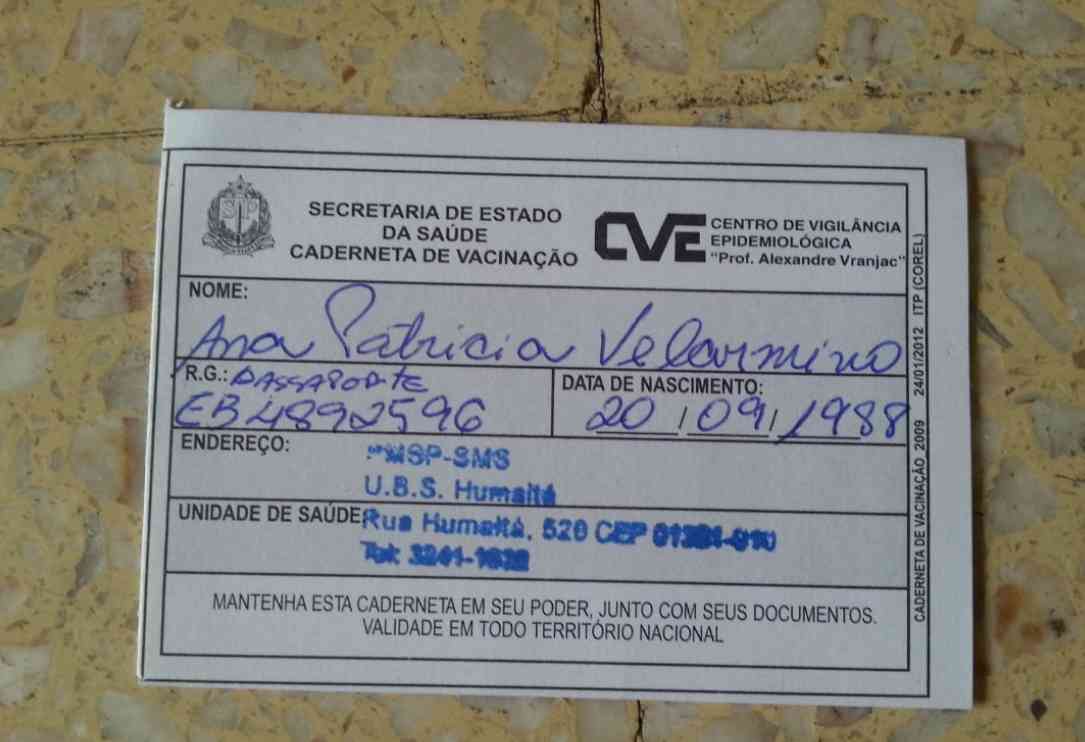 Yellow fever vaccine to enter Brazil
You do not need a yellow fever vaccine certificate to enter Brazil. However, if you are visiting other countries like Colombia, Peru, and Ecuador. They will only ask this if they know that you came from Brazil, which is where yellow fever is most common.
If you plan to visit other Latin American countries after Brazil, you can easily get a yellow fever vaccine in the country for free and on a tourist visa.
For more information about getting it, check my article How to get a yellow fever vaccine in Brazil for free.
Do I need to show proof of accommodation and outbound flights?
No, you don't need to show proof of accommodation or outward flights from Brazil. They won't ask for it but it's still better to have it in hand.
Since I am a digital nomad and I know that I will be given 90 days in Brazil, I always use Booking.com to reserve hotels. I even reserve up to one month of stay in one hotel.
This website does not ask you to put your credit card in advance. You will always have to pay at the property but the reservation is confirmed.
I also love using Hostelworld but they charge a small fee for the reservation. For example, I reserved a one-week hotel in Copacabana and they only charged me $9 USD. This way, even if I don't use this reservation, I was only charged a little fee and can cancel it.
Do I need travel insurance to enter Brazil?
Brazil immigration does not ask for travel insurance but of course, as we live in trying times, you always have to have travel insurance! I only pay $40 USD per month for my travel insurance that covers COVID.
I've filed claims with them all the time without problems. I think this is best for digital nomads and frequent travelers because it's so affordable!
Overstaying in Brazil
So, 7 years ago, I overstayed in Brazil without knowing what the consequences were. I thought that like many other South American countries, they are lenient but they are not!
They charged me $12 USD per day and I overstayed for months. Apart from charging me that, they also only gave me a 10-day visa on my next visit to Brazil instead of 90. I did not really expect that!
Brazil is not very lenient with visas and a lot of my friends who wanted to live here decided not to do it because of the hard visa processes.
In the years to come, I am hoping and expecting Brazil to have a digital nomad visa like many other countries are doing now.
Brazil travel requirements on Pinterest: save it for your trip!
Trisha is one of those people who left their comfortable life to travel the world and learn about life. Her style is to stay in one place she likes for 3 months (or more) to know what it feels like to eat, cook, speak, and sleep in another culture that isn't hers. She'd like to believe she's not traditionally traveling but she just chooses to be somewhere else all the time. In no particular order, her favorite cities in the world are Barcelona, Buenos Aires, Hong Kong, Mexico City, and Tel Aviv.