"Is Rio de Janeiro safe?" is probably one of the hardest questions I have to answer in this blog. In this post, I will share with you all my personal experiences from staying in Rio de Janeiro for a year and from there, you decide if it's safe for you or not.
📧 Hi Trisha! I hope this email finds you well. My name is Joshua, and I am planning a trip to Rio de Janeiro in February to escape the winter here in Seattle. I've heard so many wonderful things about the city's vibrant culture, stunning beaches, and rich history, and I can't wait to experience it all myself! I love your blog since it's not only for women but guys like me can also relate. Is Rio de Janeiro safe if I am going alone or should I go with friends? I would be grateful if you could provide some information on your experiences! Keep up the great work on this blog!

Joshua, United States
Hi Joshua!
Thanks for reaching out and for following the blog! This is actually a very hard question to answer since we are all unique individuals with different travel preferences.
Personally, I do not feel unsafe in Rio but if it is your first time, there can be a lot of questions about safety in Rio.
I just want you to remember that Rio is visited by over 2 million travelers a year from all over the world and majority of those people had a great experience.
In this article, I will share with you all my experiences in Rio as I lived there and visit frequently. I hope you get to visit Rio because it is one of my most favorite cities in the world!
I do group trips there every year so if you don't want to go alone, join me! Otherwise, I can also introduce you to my friends in Rio – just get in touch!
Xx, Trisha
Scared to travel alone? Why not join my trips?
Change the way you travel and spend your money to trips that matter – trips that you will never forget. My group trips are highly focused on responsible travel, supports local communities, and avoids the obligatory touristic circuit.
🤔 Is Rio de Janeiro safe?
Safety perceptions are often subjective and can vary from person to person. What safety means to you does not necessarily reflect how I look at safety.
Personally, the only bad thing that happened to me was getting robbed in a supermarket in Rio and I did not even realize I was robbed until I was looking for my wallet!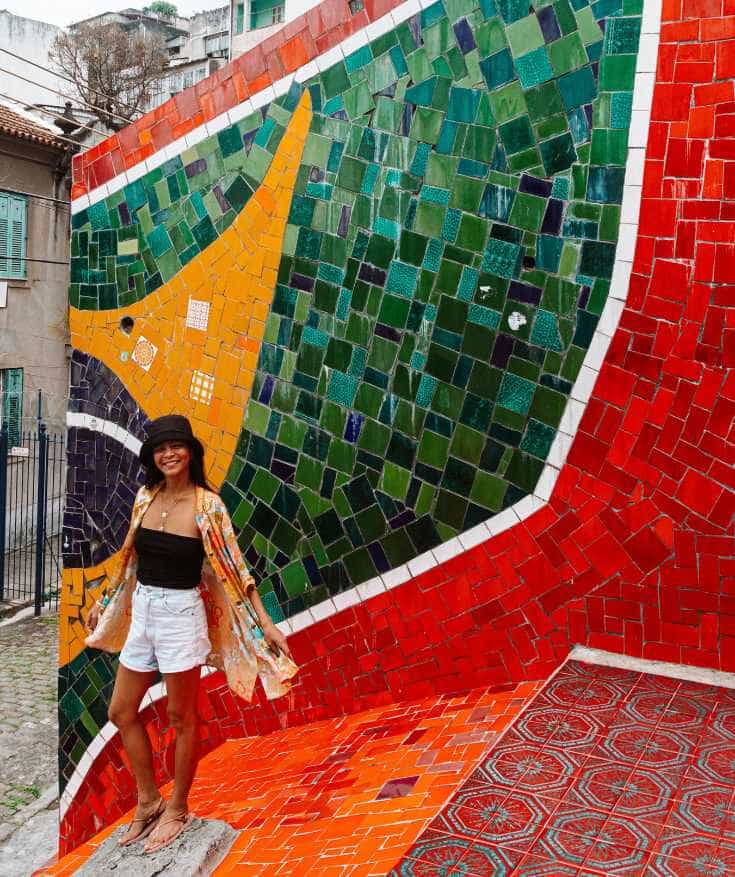 There was no crime directed at me as a woman, not even when I walked alone on the streets of Copacabana and Ipanema.
With this, I will give you a few points below on why the question "Is Rio de Janeiro safe" always pops out:
High crime rates in Rio de Janeiro
Rio de Janeiro has some neighborhoods with high crime rates, including violent crimes like robbery, assault, and even homicide.
Tourist areas are not entirely exempt from this, with instances of pickpocketing, and thefts from hotels and rental accommodations.
However, it's important to note that millions of tourists visit Rio de Janeiro every year and have a safe, enjoyable experience.
The city has many neighborhoods that are considered safe and are regularly patrolled by police. A
Additionally, the government and private businesses often ramp up security measures during high tourist seasons and major events like Carnival or the Olympics.
Street scams in Rio de Janeiro
Tourists are often targeted in scams, including fake tour guides, fraudulent taxi meters, and street games designed to fleece you of your money.
On the flip side, these issues are not unique to Rio and occur in many major cities around the world.
Many residents and businesses in Rio rely on tourism for their livelihood and go out of their way to provide genuine, high-quality services.
I know this because I have so many friends there in the travel industry and I help promote their services! They are really hardworking and reliable and I am truly proud of supporting their work!
Traffic safety in Rio de Janeiro
Brazil, in general, has high rates of road accidents and fatalities, and Rio de Janeiro is no exception. Roads can be crowded, and driving behaviors can be aggressive or unpredictable.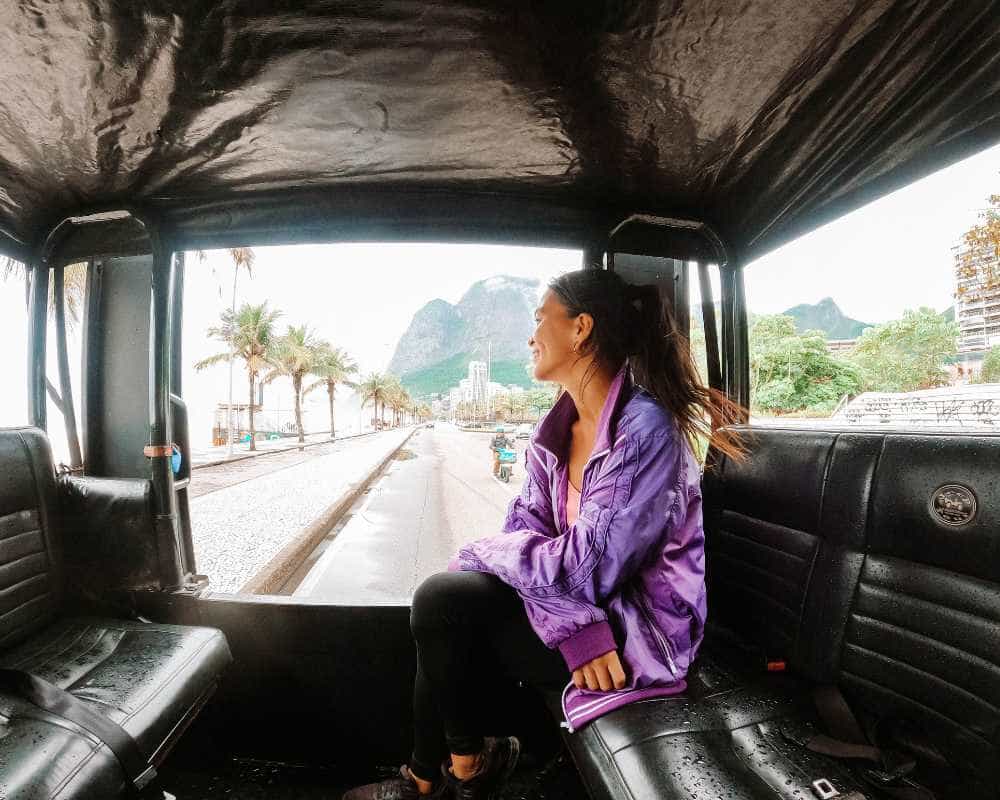 However, the public transportation system in Rio is quite extensive, offering safer alternatives like metros and buses that are generally considered reliable.
The city is also working on improving road conditions and traffic law enforcement as part of its modernization initiatives.
Health risks and diseases in Brazil
Diseases like Dengue Fever, Zika, and Yellow Fever are present, and sanitary conditions can vary from neighborhood to neighborhood.
That said, the risk is generally higher in impoverished areas that tourists are unlikely to visit. Most tourist areas are clean and well-maintained.
The city also has a number of high-quality hospitals and healthcare providers, and there are preventative measures one can take to minimize health risks.
Political and economic instability in Brazil
Brazil has been through periods of political and economic turmoil, which can lead to strikes, protests, and civil unrest.
However, these events are usually localized and well-reported, allowing visitors to steer clear of any areas of unrest.
Additionally, Brazilians are generally warm and welcoming toward tourists, differentiating between political grievances and individual visitors.
FYI, whenever I am traveling to Rio de Janeiro, I learn not to talk about politics at all costs, not even to my Brazilian friends!
🙋 Is Rio de Janeiro safe for solo travelers?
I would consider Rio de Janeiro unsafe in terms of theft. You need to be always vigilant about bringing cameras or valuables while strolling Rio.
Personally, I have not been experienced being physically harassed or getting too much attention from people. The only thing you need to remember is to really be mindful about money.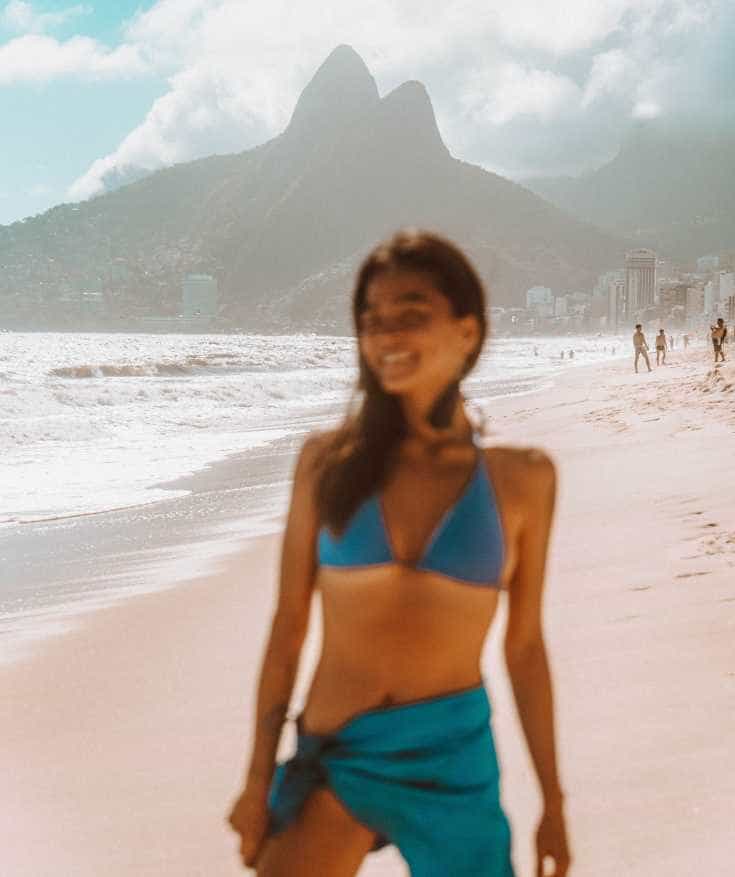 Brazil is not a rich country and a lot of people here in Rio are experiencing unemployment so theft is very common. Sometimes, you won't even feel it like I did when I got robbed in a supermarket in Rio de Janeiro 7 years ago.
So far, I have not experienced any super violent crime (where I was traumatized). My point is Rio de Janeiro is stressful in terms of bringing cameras, phones, etc because you always have to watch your back.
💃🏾 Why I feel safe in Rio de Janeiro
I have many Brazilian friends!
During my first visit to Brazil in 2014, I stayed with a Brazilian family for 3 months which gave me the opportunity to eradicate my negative connotations about safety in Brazil.
With this, I never even asked is Rio de Janeiro safe before coming because I already had an overview of the city. In fact, it made me more excited to visit!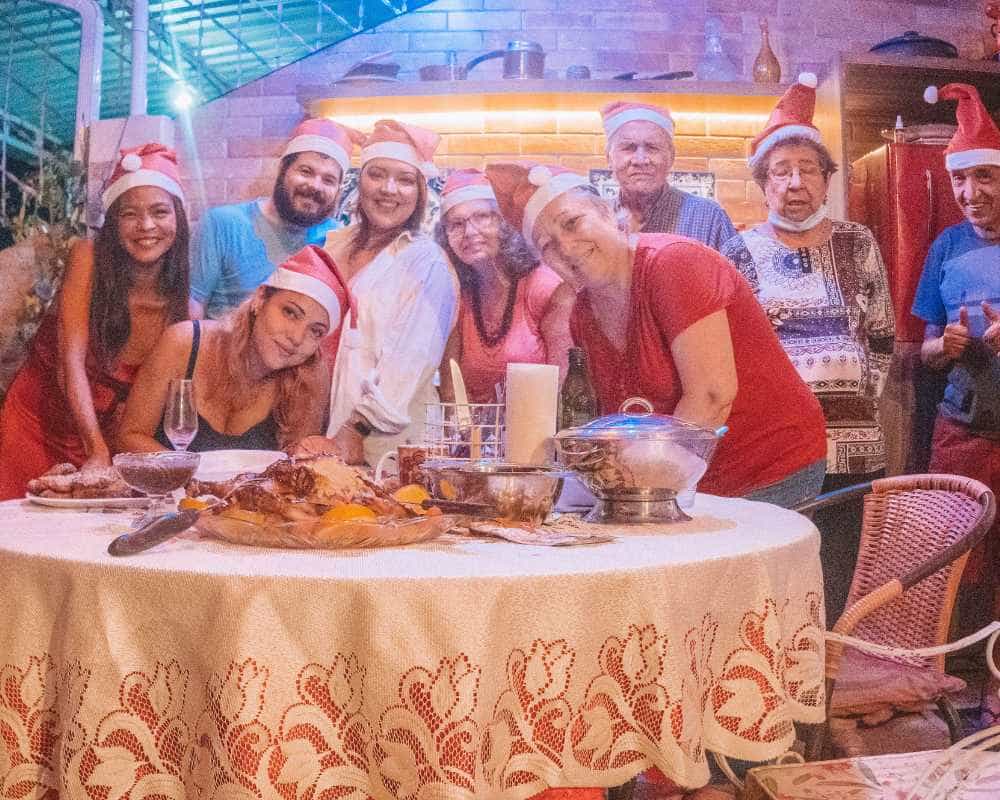 From them, I learned to be more open-minded and I have also personally verified the bad news about traveling to Brazil which made me realize the selective coverage of media and incomplete stories being published on the Internet.
I lived in Rio de Janeiro
After the World Cup in 2014, I decided that I wanted to live in Rio de Janeiro for a while so this also gave me the opportunity to get to know Rio better. Situations on the ground are always different!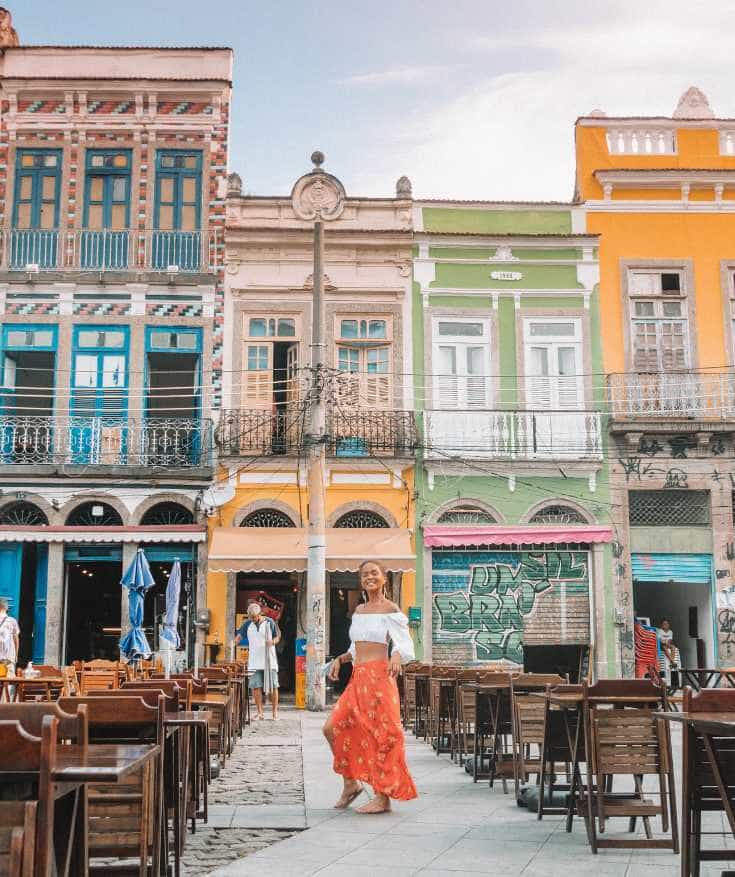 From living here, I also learned that it takes a lot of getting used to (like in many other places) to get to be comfortable in Rio. Within 2 weeks of knowing the city, I was pretty confident to go on my own without my Brazilian friends!
I visit Rio de Janeiro yearly
Every year, I have group trips taking place in Rio de Janeiro but I only don't visit because of these trips. I believe that if you are in the travel business like me, giving information on the Internet especially about safety, you always have to regularly visit that place so it won't have a single story.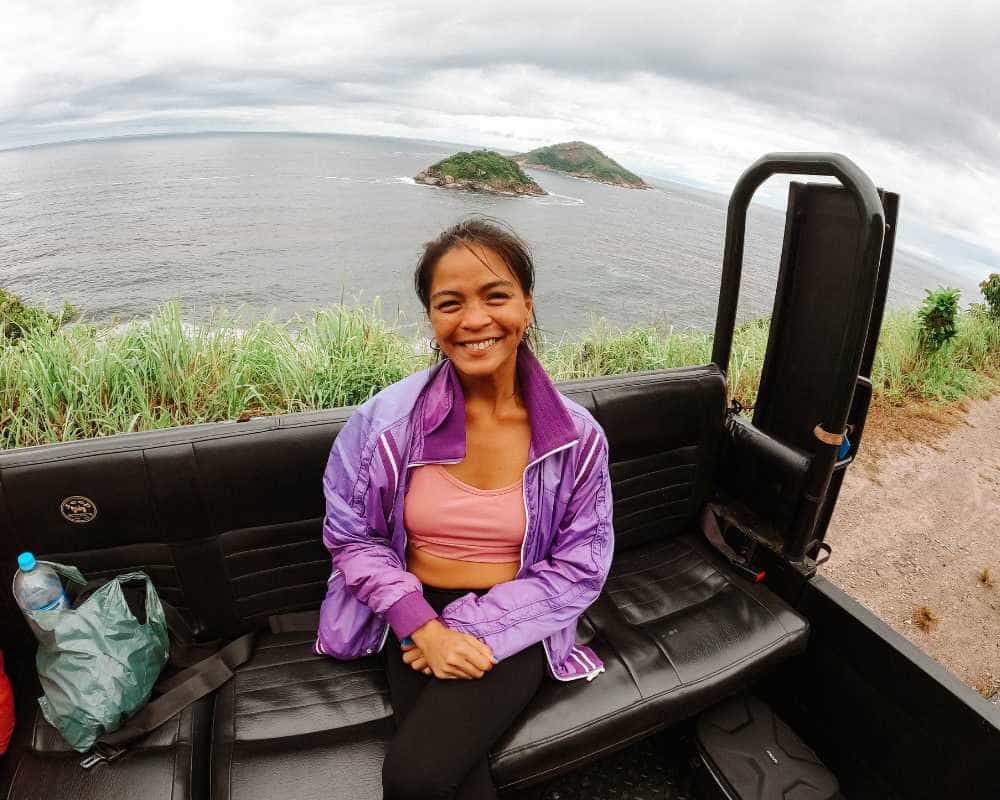 With these yearly visits, I am sure that I am up-to-date with information so that I can keeep giving genuine in truthful advice on this blog.
I speak Portuguese
Portuguese was my first love and I actually learned it before becoming fluent in Spanish! Language has always been a safety tool for me. Whenever I speak Portuguese, nobody treats me like a foreigner!
Knowing Portuguese also allowed me to ask for directions clearly and avoid scams. Being able to communicate (at least in basic Portuguese) effectively allows you to ask for help, directions, or advice.
Understanding the language enables you to grasp what's happening around me. I can eavesdrop on public announcements, understand emergency instructions, or even overhear conversations that may alert me to potential dangers or scams in Rio de Janeiro.
I don't expect you to be fluent in Portuguese but please, at least try some basic Brazilian Portuguese phrases and see how much it will change your experience in Rio!
I look like I am from Brazil
My ancestry is Filipino, and Brazil has a big history with Japanese immigration. You will see a lot of Japanese born in Brazil and speaking Portuguese so being from Asia, they always mistake me to be Brapanese!
The first big wave of Japanese immigrants came to Brazil in 1908 to work on coffee farms. They mainly settled in São Paulo state. Despite facing tough conditions and culture shock, the community grew and spread to other jobs and cities.
During World War II, Brazil sided with the Allies, making life harder for Japanese-Brazilians, including restrictions on speaking Japanese in public. After the war, the community continued to grow and diversify into businesses and professions.
Today, Brazil has the largest Japanese population outside Japan, around 1.5 million people. São Paulo's Liberdade neighborhood is the heart of this community, known for its Japanese shops and cultural festivals.
This immigration has enriched Brazilian culture in many ways, from food to arts, and has created strong ties between Japan and Brazil.
✅ Safest neighborhoods in Rio de Janeiro
Leblon
Leblon is one of Rio's most affluent neighborhoods and is considered relatively safe, especially when compared to other parts of the city. You'll often see police patrolling the area, and it has a reputation for being family-friendly.
Leblon is well-served by public transport including buses and the metro. Many of Rio's iconic attractions are also within a short drive.
Ipanema
Ipanema is another upscale neighborhood with a reputation for safety. While no area is entirely without risk, Ipanema tends to have fewer incidents of crime targeting tourists compared to other areas.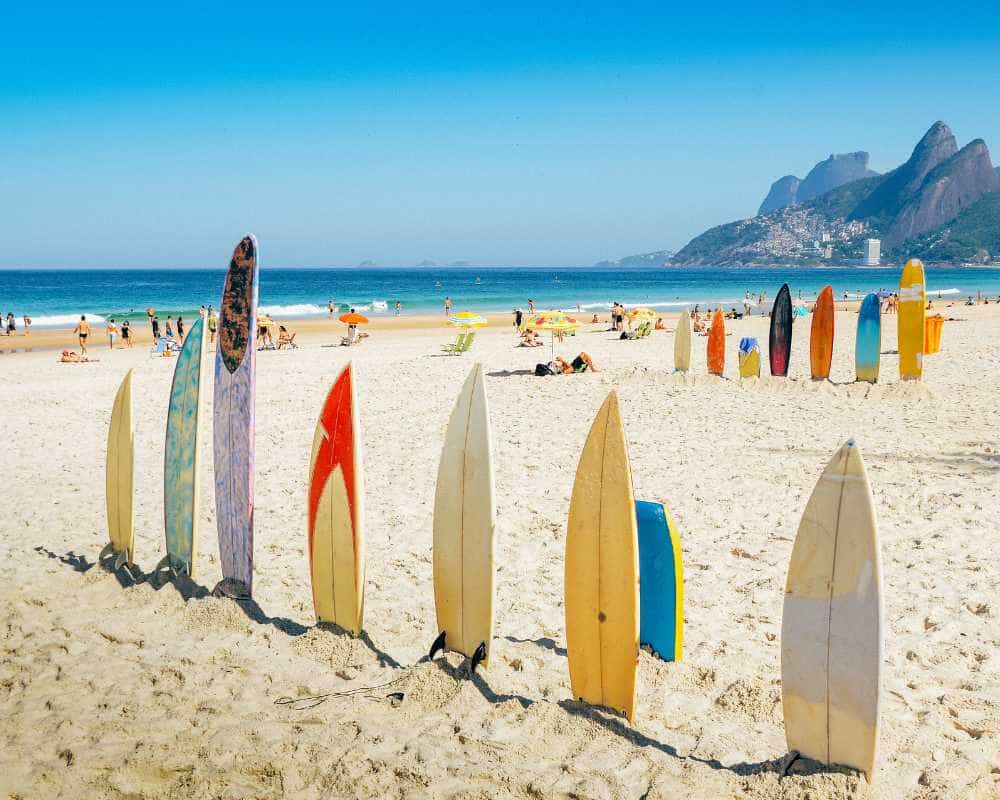 Ipanema is accessible by metro and bus, and it's very walkable. The beach is a major attraction, and numerous shops and restaurants are within easy walking distance.
Copacabana
While Copacabana does see more tourist activity and, thus, a somewhat higher level of petty crime like pickpocketing, it's generally safe, particularly during the daytime. Extra caution is advised at night.
Copacabana is extremely accessible, with numerous bus lines and metro stations. It's also one of Rio's most famous neighborhoods, so taxis and ride-shares are readily available.
Botafogo
Botafogo is a middle-class residential area that is generally considered safe for tourists. The area is less crowded than places like Copacabana or Ipanema, which can sometimes be an advantage safety-wise.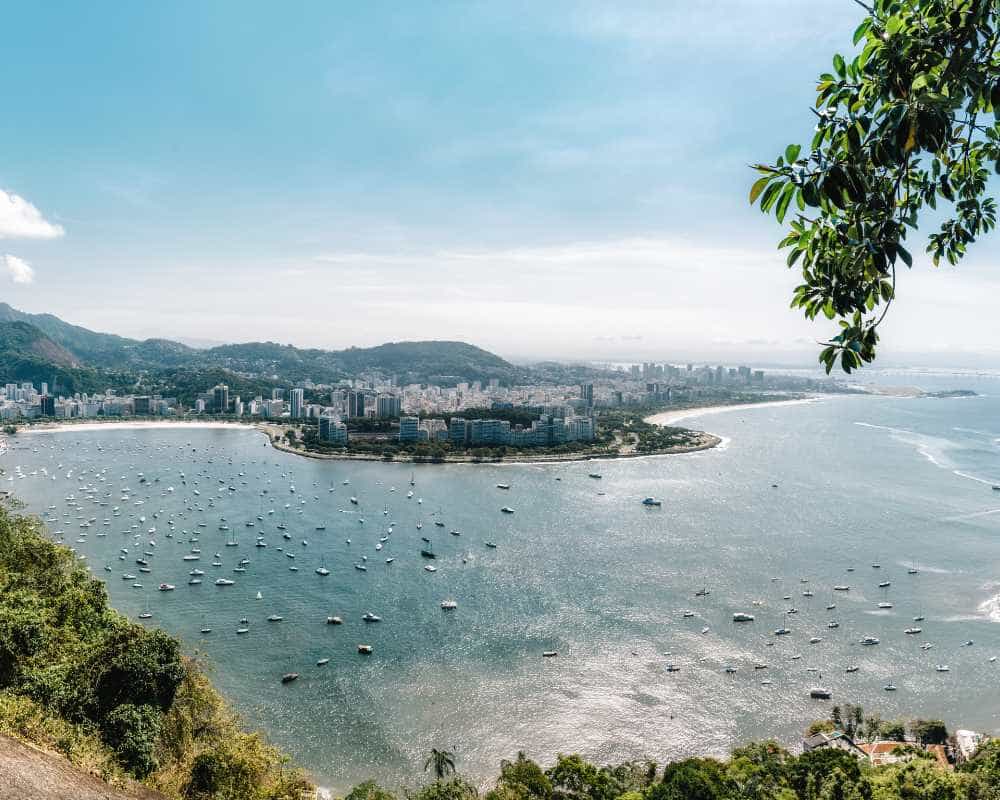 Botafogo is well-connected by public transport, and many parts of the neighborhood are walkable. It's also relatively close to many tourist attractions.
🙅🏽‍♂️ Areas to avoid in Rio de Janeiro
While Rio de Janeiro offers many attractions and beautiful sights, there are areas that tourists and travelers are generally advised to avoid due to safety concerns.
Here are some such areas, along with reasons they should be avoided:
Rocinha
Rocinha is the largest favela in Brazil, and while there are community-led tours designed to safely showcase the vibrant culture within, the area is also known for violent crime and drug trafficking. Unauthorized visits are extremely risky.
Complexo do Alemão
Similar to Rocinha, Complexo do Alemão is a large complex of favelas where crime rates are high, including drug-related violence and robberies.
It is not a tourist destination and should be avoided for safety reasons.
City of God (Cidade de Deus)
Made famous by the movie of the same name, City of God is another favela with a reputation for high levels of violent crime.
There is little reason for tourists to visit this area, and doing so without an authorized guide is dangerous.
Santa Teresa (At Night)
While Santa Teresa is a bohemian neighborhood popular for its colonial architecture and art scene, it's advised to avoid walking around here at night.
Street crime, including robberies, has been reported, especially after dark. FYI, I volunteered and lived in Santa Teresa for 2 weeks and I never felt unsafe during the day.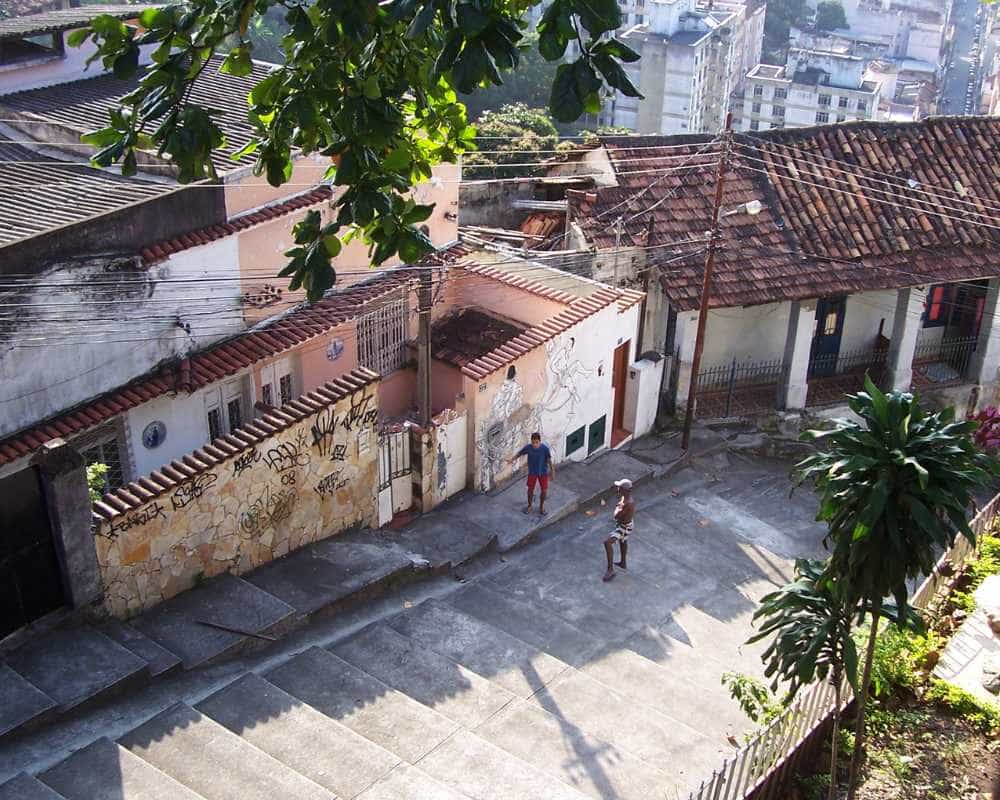 Port Zone (Zona Portuária)
Despite ongoing revitalization efforts, including the renovation of the port area, it's still considered unsafe, especially at night.
Crime rates, including robberies and violent crime, are higher here compared to more tourist-friendly areas.
It's essential to note that while favelas are integral parts of Rio de Janeiro, representing an important dimension of the city's culture and history, they also have significant social challenges, including crime rates that are much higher than in other parts of the city.
While there are safe, organized favela tours that contribute to the local community, independent travel to these areas is not recommended.
🚫 Top 5 Rio de Janeiro travel scams
Overcharging taxis
Taxi scams are prevalent in many tourist destinations, and Rio is no exception. Some drivers may tamper with the meter, intentionally take a longer route, or charge "tourist rates" that are significantly higher than what locals would pay.
Beach vendor scams
Rio's beaches are legendary, but they are also hotspots for opportunistic vendors. Some vendors take advantage of tourists' lack of local pricing knowledge by inflating the costs of drinks, food, and souvenirs.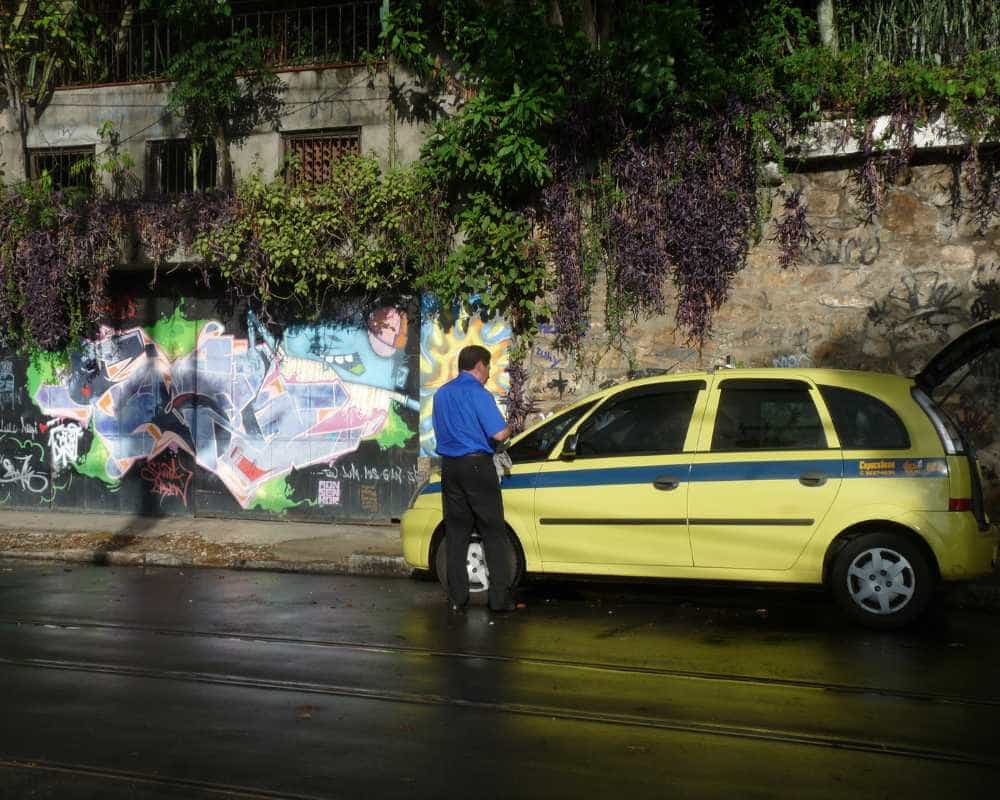 Fake tour guides
Some individuals might approach you, claiming to be tour guides. These fraudulent guides either demand an exorbitant fee after providing a subpar tour or lead tourists into isolated or dangerous areas where they could be robbed.
ATM skimming
Scammers sometimes install a skimming device onto ATMs to capture the card details of unsuspecting users. This information is later used to make unauthorized transactions or to clone your card.
Distraction theft
This scam involves one person drawing your attention through various tactics—asking for directions, spilling something on you, or even pretending to find something that belongs to you—while an accomplice pickpockets you.
✨

Rio de Janeiro safety tips and advice
Is it safe to walk in Rio de Janeiro alone at night?
No, I do not recommend it. If this question is about walking from a party to your hostel, don't do it. Always take an Uber. Uber is quite expensive if you are staying in Copacabana and want to party in Lapa.
To be honest, you'd always end up in Lapa because there are more parties there compared to Copacabana and Ipanema.
These two neighborhoods of Rio de Janeiro are mostly about beaches so don't stay here if you are traveling alone. The Lapa or Santa Teresa area is still the best.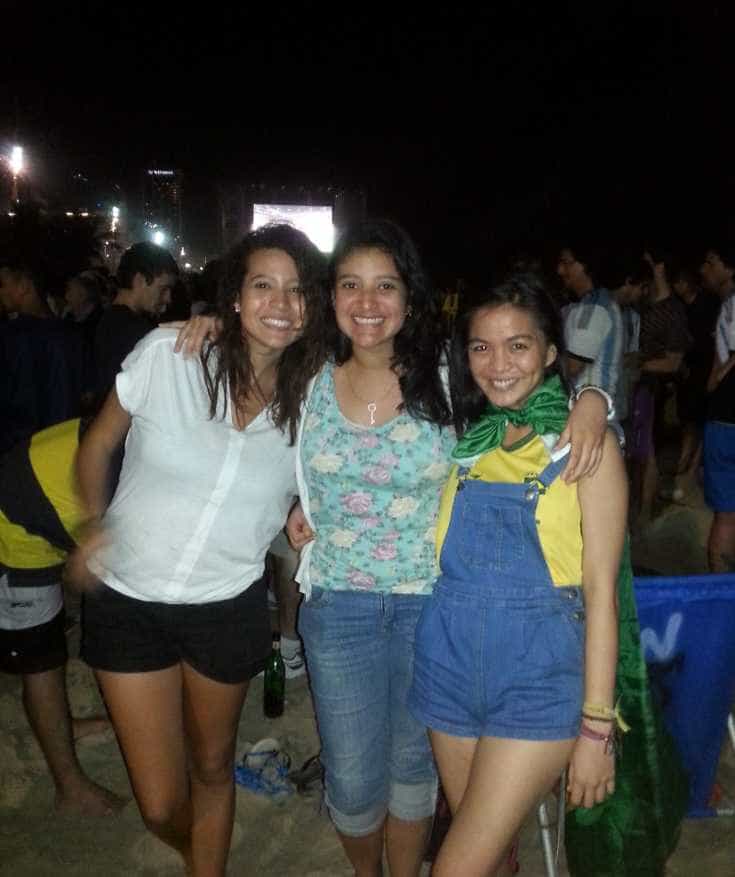 More TBT pics in Rio de Janeiro: Samba at Pedra do Sal with the cariocas!
I did walk alone in Rio de Janeiro many times but with my local friends. Even if I am with them, they are always recommending we take Uber or busses.
Never walk by yourself in Rio de Janeiro unless you are super sure of the area. Always make sure that the streets you are walking to are well-lit and are busy.
Join my group trips to Rio de Janeiro!
I organize group travels to Rio de Janeiro every year. Some of the trips are led by me and some are by my local friends. We usually do it during the harsh winter season of North America and during carnival.
Feel free to join a week of fun on an all-inclusive trip to Rio with a small group. My itineraries are unique and local!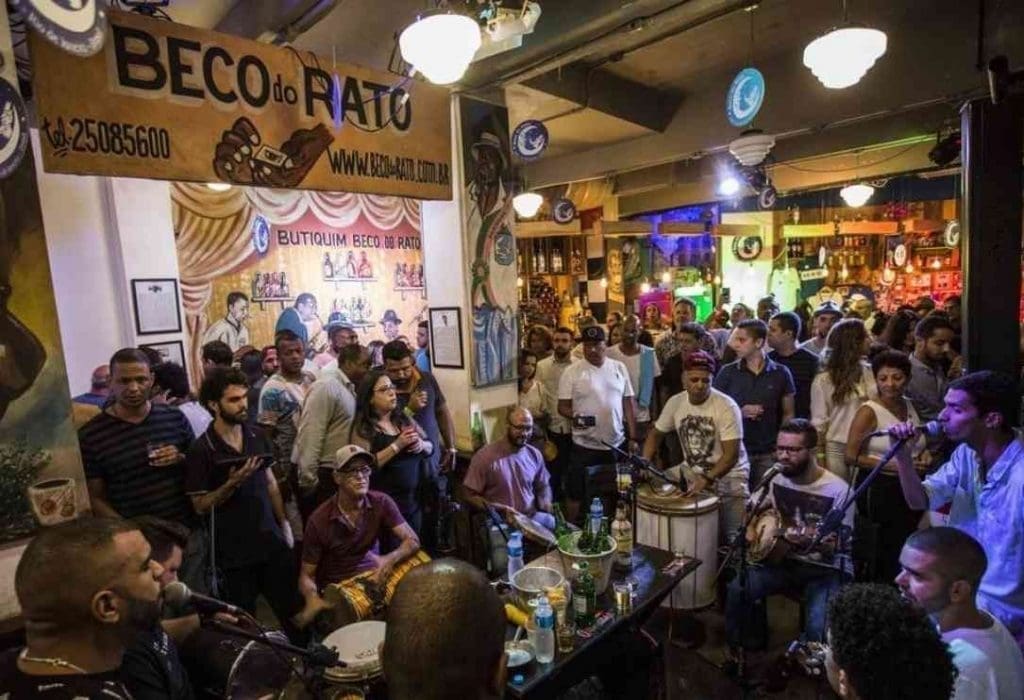 I can also arrange your trip for you! One of the things I do for travelers (mostly families and groups) is arrange their trip so they will feel safer during their trip to Rio.
I can customize Rio itineraries and sign you up with tours that support the local community. This way, you don't have to worry about your trip – I'll plan everything and all you have to do is enjoy!
People in Rio are overly concerned
You cut a line, everyone will talk (and even attack you), I mean altogether! Well, it wasn't me who cut the line but you know, I just felt bad for that foreigner because everyone was attacking him!
One time, I was walking my friend's dog (Lady) to the beach in the scorching heat and everyone started talking (almost shouting) that the road is so hot that Lady's foot is being burnt.
I explained to them that Lady has a bad back leg that is why she's limping. It wasn't because of the heat. I had to do that repeatedly because, in every corner, everyone thought that I should carry Lady and not make her walk!
Why am I telling this story? For you to know that if you are always around people and someone grabs your bag (for example), the Brazilians will help you run after that person.
And I mean all of them! It's insane how they are so helpful! This is the reason why I tell you that Brazil is safe in busy streets (but can also be unsafe at the same time for petty theft).
Don't you ever beat the red light
Okay, I am sorry. I am from Mexico and the usual habit there is to cross the street even if it's green for cars and red for pedestrians. Why not? "There aren't cars coming anyway and I was looking."
But in Rio de Janeiro, I tried it once and man, everyone went mad! I have never done it again since I've seen a lot of biker accidents getting hit by cars in Rio. It was so scary so always wait for the green light before crossing the street.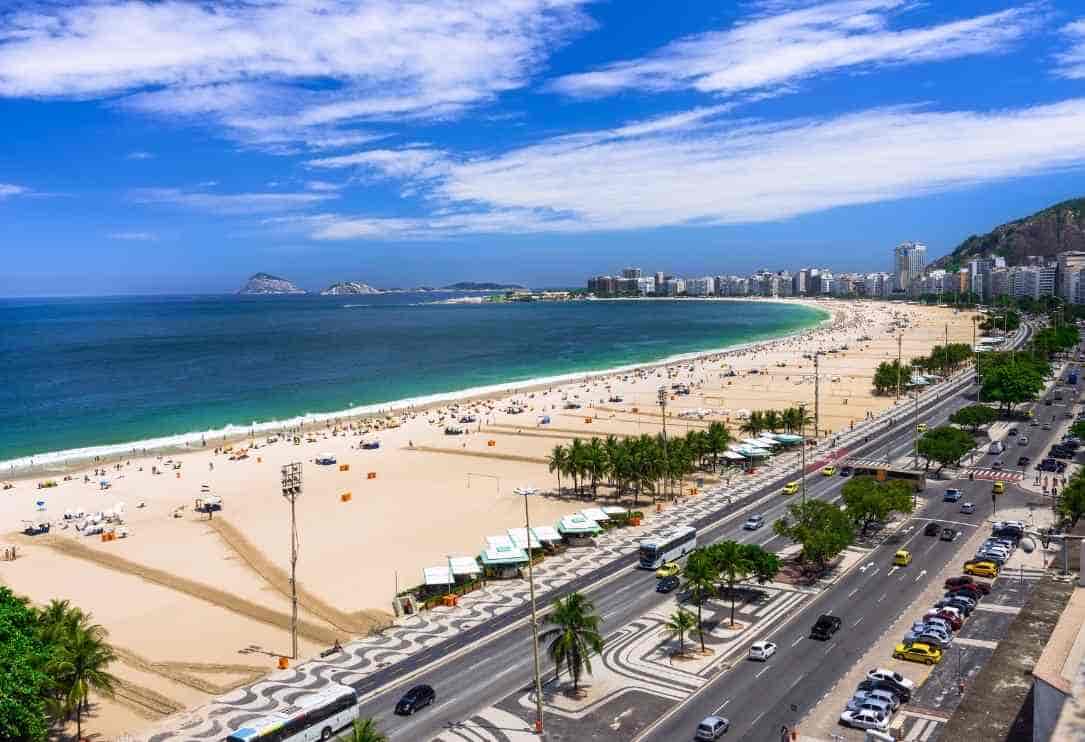 The problem is some streets in Rio don't have stoplights (opposite the beach). In Mexico, especially in Baja California where I live, we don't have a lot of stoplights but cars always stop for you when you want to cross.
In Rio, wow, they never would! They will just keep driving even if they see that you want to cross. For streets without stop lights, you have to wait til the coast is clear or hope for the best that a nice person will stop and let you cross.
Don't bring any fancy gadget
It's really sad that I can't bring my camera all the time and take pictures. I don't want to risk it. I always had to ask my friends if it's okay to bring my big camera and they always say yes because I am going to be with them.
But when I go out with friends, I know that we are only going to get drunk or dance so even if they say they are going to take care of me while I am filming, I don't trust us. HAHAHAHA!
My iPhone is not the new one so most of my 2021 pics in Rio won't be that good. What saved me, however, is the DJI Pocket Osmo 2. It's so small that people don't even notice that it's a camera. Nobody even looks at it!
Don't bring cash
Whether it's a 5-star restaurant or a coconut vendor on the beach, everyone accepts credit cards in Rio de Janeiro. Take it from me, don't bring cash because you don't want to stress yourself with losing it.
There are many homeless people in Rio de Janeiro. But there's this guy…
Homelessness in Rio is very common but there is this one guy (white, red head) who goes around Rio de Janeiro asking for money. He always has a different story but I never really gave in.
I almost did but I was so shocked when my Brazilian friends said that he's a scam and that he shouldn't be given anything!
Watch out for this guy from the street. He's well-dressed, speaks good English, and always says he's from Portugal (but he's from Brazil). He can get violent if you don't give him anything.
Only use Uber to avoid overcharging taxis
Utilizing Uber is crucial and it is way cheaper. If you're not using a ride-hailing app like Uber, which provides an upfront fare estimate, then stick to official taxis from a reliable company.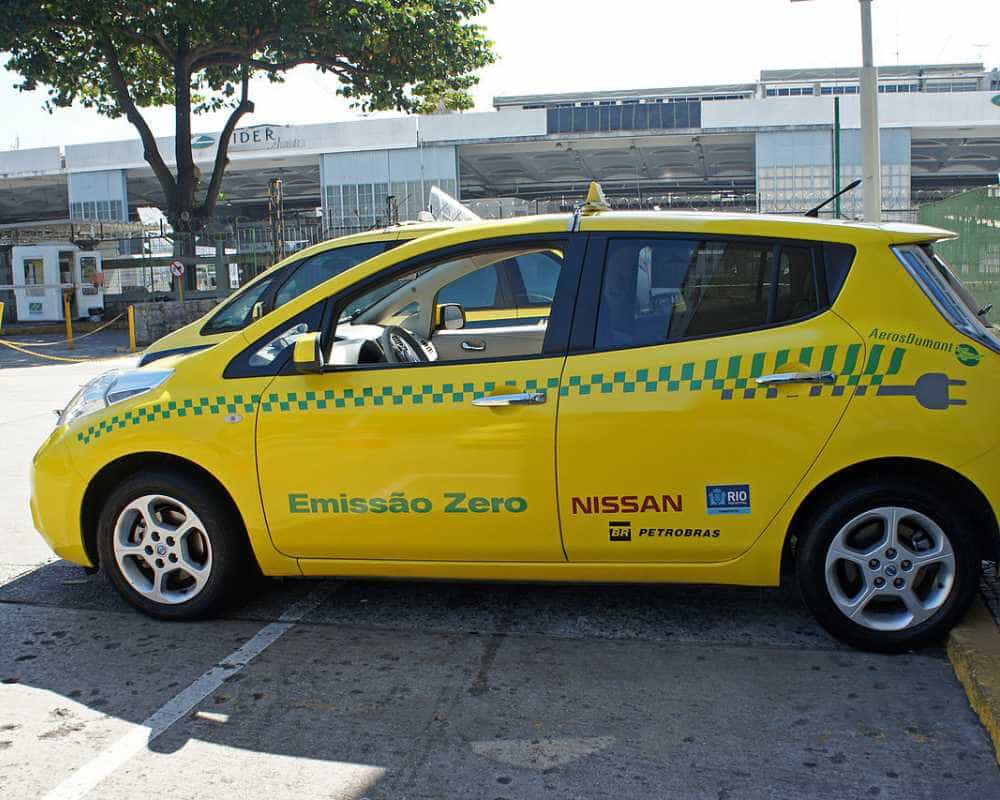 Most reputable companies have meters that start automatically, displaying the initial fee. It's also advisable to have a map or GPS app to monitor your route, so you're aware if the driver is taking you far off track.
Confirm the fare estimate with your hotel concierge or a local resident before leaving. This will give you a bargaining point if the driver tries to overcharge you.
Be aware of local prices
Before making a purchase, always inquire about the cost. Don't hesitate to negotiate, as many prices are set with this expectation.
Preemptively visit local stores or markets to get an idea of fair pricing for items like bottled water, snacks, and souvenirs. Being aware of local prices puts you in a better position to negotiate and avoid getting ripped off.
Confirming fake tour guides
Individuals may pose as tour guides and offer to show you around, only to lead you into less safe areas where you could be robbed or they might demand a high fee for the service.
Always book tours through reputable agencies or recommendations from trusted sources. Legitimate tour guides should have identification and often a certification from a tourism board.
You can verify their credentials and read reviews online. I can also introduce you to my tour guide friends and plan your Rio de Janeiro trip for you!
ATM withdrawals
It's advisable to use ATMs located in bank branches, well-lit areas, or inside shopping centers where tampering is less likely.
Inspect the ATM for any suspicious attachments or unusual appearance, and cover your PIN as you enter it.
Keep an eye out for people loitering around the ATM area without using the machine, as they might be waiting to capture your PIN visually.
Be vigilant to avoid distraction theft
Maintain a high level of vigilance, especially in crowded tourist areas or public transportation. Use a money belt or inner pockets for your valuables.
If someone's behavior around you seems unnatural or staged, it probably is.
Keep an eye on your belongings at all times, and be especially cautious if a stranger initiates unsolicited contact or seems overly interested in engaging with you.
Racism in Rio de Janeiro
Brazil is often viewed as a "racial democracy" due to its diverse population, but the reality is more complex. The country has a long history of colonialism and slavery, which has left a lasting impact on its society, including in terms of race relations.
While Brazil is a melting pot of cultures, significant disparities exist. Afro-Brazilians, in particular, face systemic racism that manifests in various ways, such as economic inequality, police violence, and underrepresentation in media and politics.
The building I used to live in still has the no racism sign on elevators which was shocking for me because it is still prevalent up until today. Elevator racism in Brazil was a big thing.
LGBTQ+ friendliness in Rio de Janeiro
Funny how you'd see gay beaches and big pride parades in Rio de Janeiro but what many tourists don't see from the outside is that Brazil, as a Catholic country, is still not very open to LGBTQ.
Rio de Janeiro has significant challenges when it comes to LGBTQ+ rights and safety. Believe me, I was shocked to know this because it seemed like there are so many LGBTQ persons in Rio!
Brazil has one of the world's highest rates of violence against transgender people, and hate crimes based on sexual orientation are not uncommon.
While the country has made significant strides in LGBTQ+ rights, including the legalization of same-sex marriage in 2013, social attitudes can vary widely.
Do not travel to Rio de Janeiro without insurance
I believe that if travel insurance is not part of your travel budget, then that almost absolutely means you can't afford to travel. Believe me, I traveled 7 years without it (because I was a young and broke backpacker) but I regret the many times I needed it and didn't have it!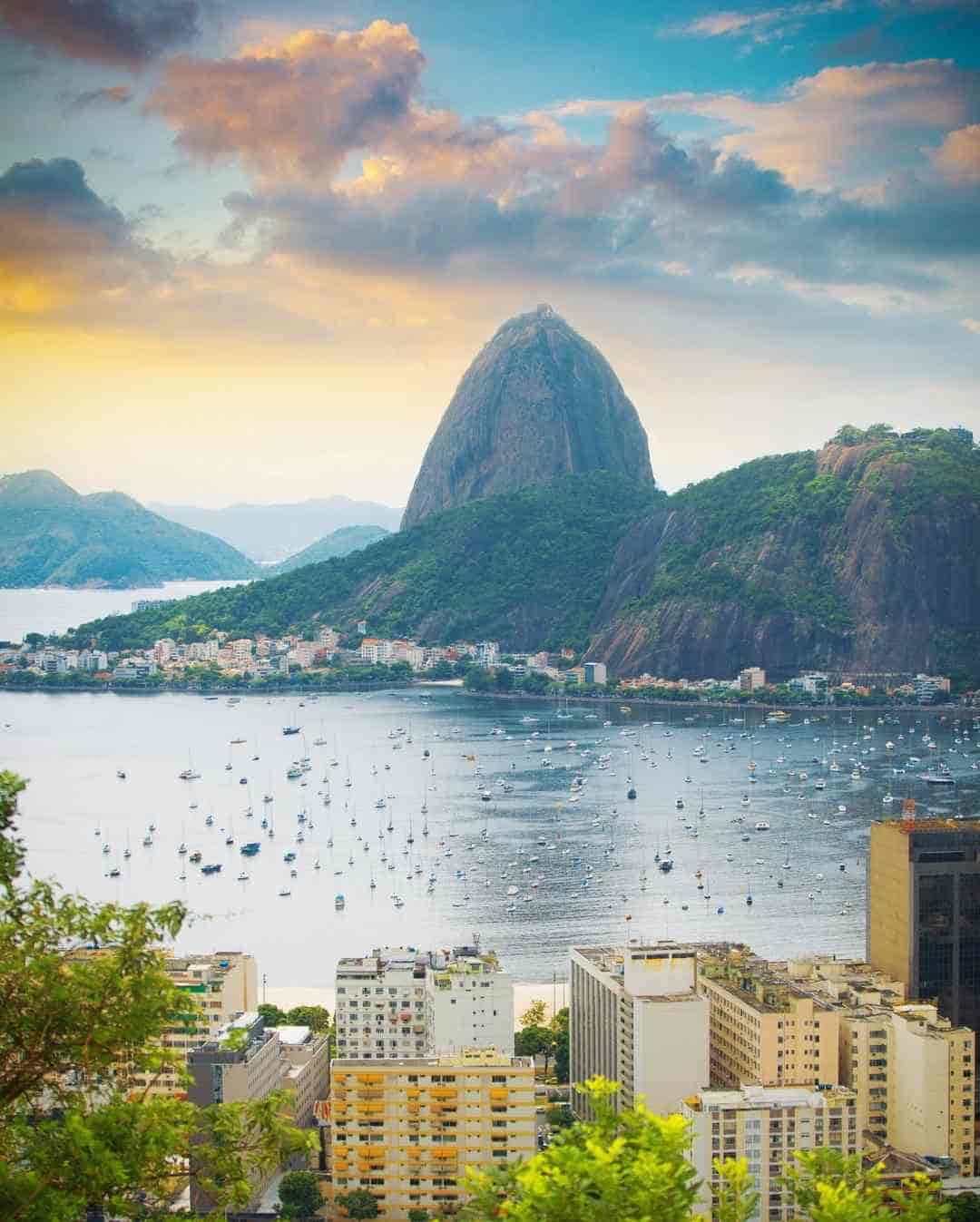 My travel insurance costs $40 USD per month which is ideally good for long-term travelers. It also covers COVID! Ideally, this is a great plan for backpackers but you can get it even cheaper if you're only traveling to Rio de Janeiro for a week.
Volunteer in Rio de Janeiro
If you have are traveling Rio de Janeiro for an indefinite time, you can actually volunteer in hostels or any other establishments/programs that interest you. This way, you can save money on accommodations!
I use Worldpackers to find the best volunteering jobs in Brazil. You may use my code PSIMONMYWAY10 to get a 10% discount on your membership.
Consider your source
It's good to ask "is Rio de Janeiro safe?" because this only means that you are being vigilant and want to look after yourself when traveling to Rio de Janeiro.
However, situations on the ground can be different, especially when it comes to travel and tourism. Rio de Janeiro is visited by 2 million tourists annually so let's not assume that those 2 million people got into trouble while traveling Rio.
Only ask people who have traveled to Rio or have lived in Rio. When finding sources on the Internet, make sure that the writer had an experience – not just a generic travel article that is not relevant to your circumstance.
Get in touch and I'll introduce you to my carioca friends!
I have so many Brazilian friends in Rio de Janeiro (aka cariocas) so get in touch with me (via my contact form) and I will introduce you to them!
⁉️ FAQ: Safety in Rio de Janeiro
Trisha is one of those people who left their comfortable life to travel the world and learn about life. Her style is to stay in one place she likes for 3 months (or more) to know what it feels like to eat, cook, speak, and sleep in another culture that isn't hers. She'd like to believe she's not traditionally traveling but she just chooses to be somewhere else all the time. In no particular order, her favorite cities in the world are Barcelona, Buenos Aires, Hong Kong, Mexico City, and Tel Aviv.