I grew up playing football and going to the World Cup has always been my dream. In 2010, me and my friends had a pact: "In four years, we are going to Brasil."
It's a long time, to be honest and planning something like this with 6 different people, with different priorities and major life changes, it's highly inevitable not to be on the same boat.
Everyone has a dream. And this is mine…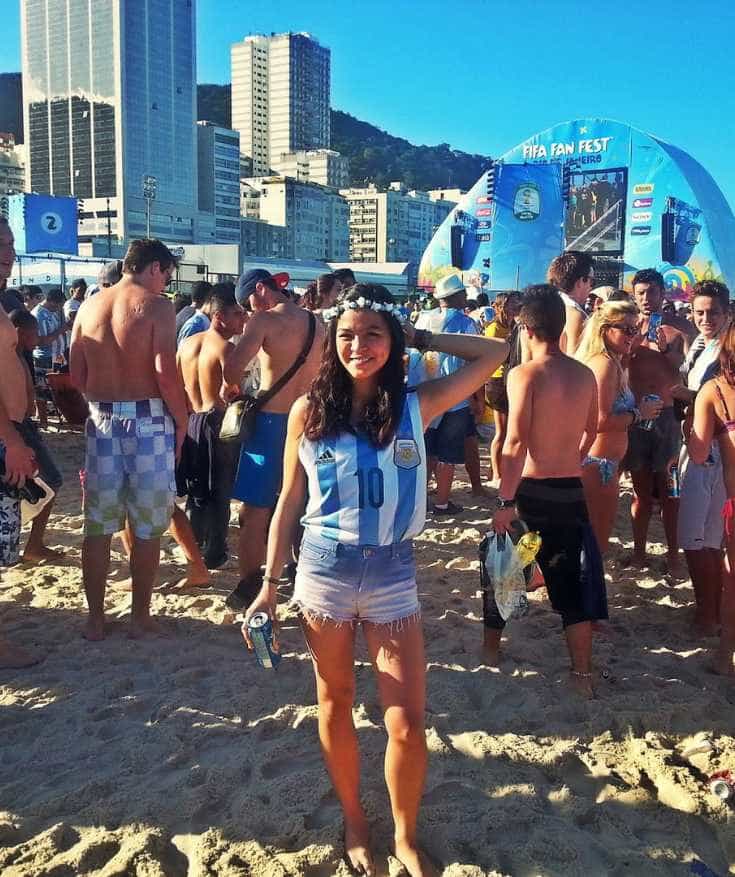 Luckily, I was able to keep that promise also due to what they call 'major life change.' It just so happened that I started my South American journey so I am here. I am here because I think I deserve it after all the struggles I have been through just to get here.
And so, I want to share this journey to everyone. Have you ever felt genuinely happy in your life? I mean like really? This is the first time it happened to me and it goes like this: Football is not a popular sport in my country.
Although I have lived in Europe, South America's obsession for the sport is overwhelming. It's more than a passion; it's a religion. People here worship football like it's a matter of life and death.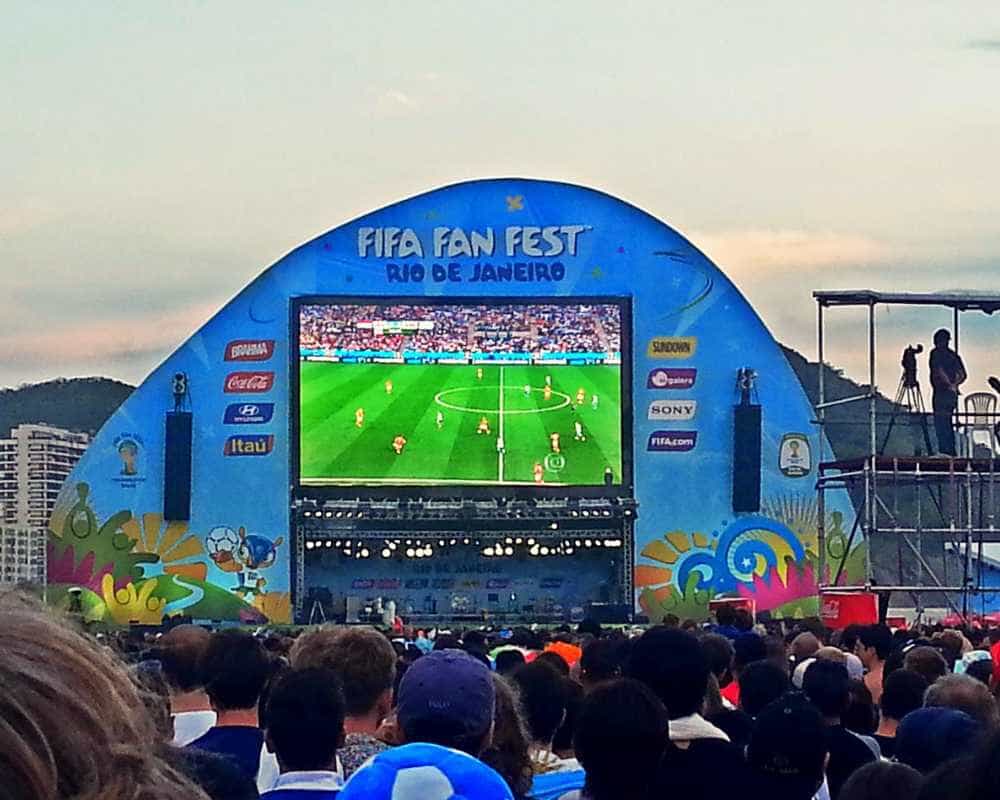 My heart jumped and I literally felt it. Seeing people walking around the streets with their country's jerseys, watching them sing their team chant with eyes closed and witnessing their reactions every time their team scores (or not) — it's amazing.
I'm not giving enough justice to this feeling because it's more than amazing. I haven't written anything since Bolivia because I'm afraid my English vocabulary is slowly burning but still people, I am trying my best. 🙂
For every game, me and my friends (the ones I met from Colombia, Ecuador, Peru and Bolivia are also here) will try to squeeze in the crowded FIFA Fan Fest for the sake of experience.
It was always a failed mission because we will all end up watching the game solo because we'll lose each other along the way. It's not so bad, really.
I've had several games that I watched alone and I still do the same thing: screaming, shouting and cheering for my team(s).
I was alone and yet the people standing beside me, whom I didn't personally know we're treating me as a part of the group, just because I am wearing the Argentinian jersey.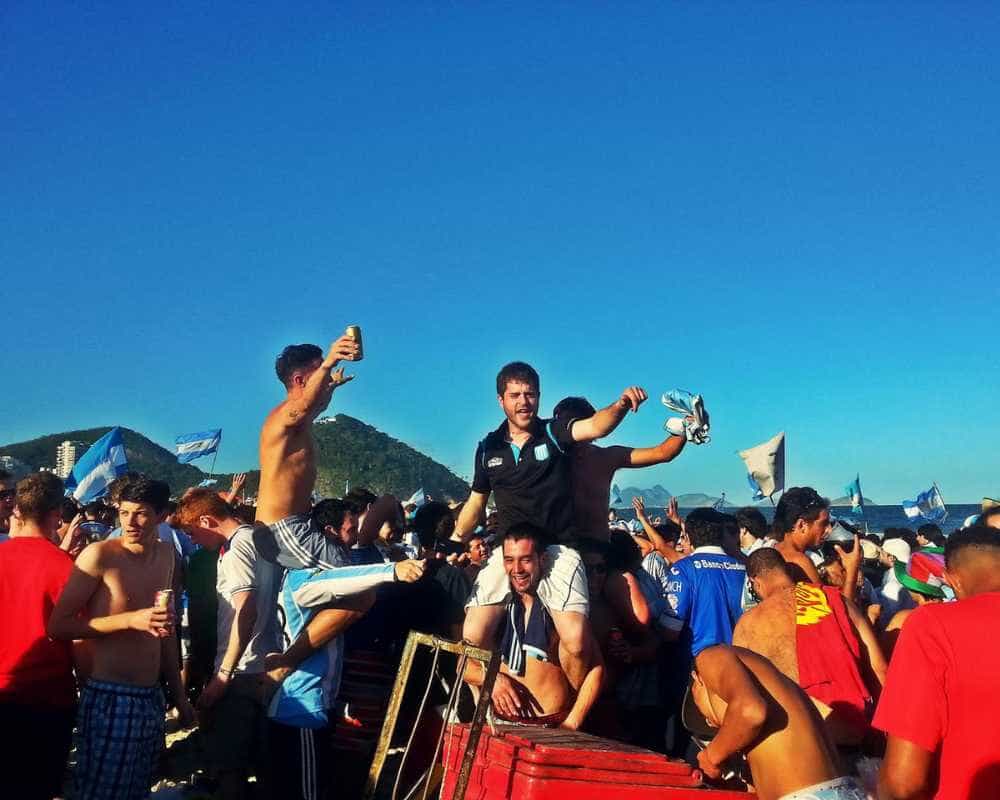 Who Was I Rooting For?
All Latin teams. This year, I was expecting for a change. After seeing Argentina and Brasil's serious rivalry, I wanted both of them to face each other in the final.
I also believe that the latin countries are stronger now (alright, fine, Germany won the finals) as they were before. For the most part of my life, I've been following the Premiere League, UEFA etc and I never knew anything about Latin Teams until I came here. I-M-P-R-E-S-S-I-V-E.
Well, almost everyone plays for a European Club but being together as a country meant a lot more to me. They function differently. I realized that Ronaldo is so good when playing for Real Madrid but performs like an amateur when he's playing for Portugal.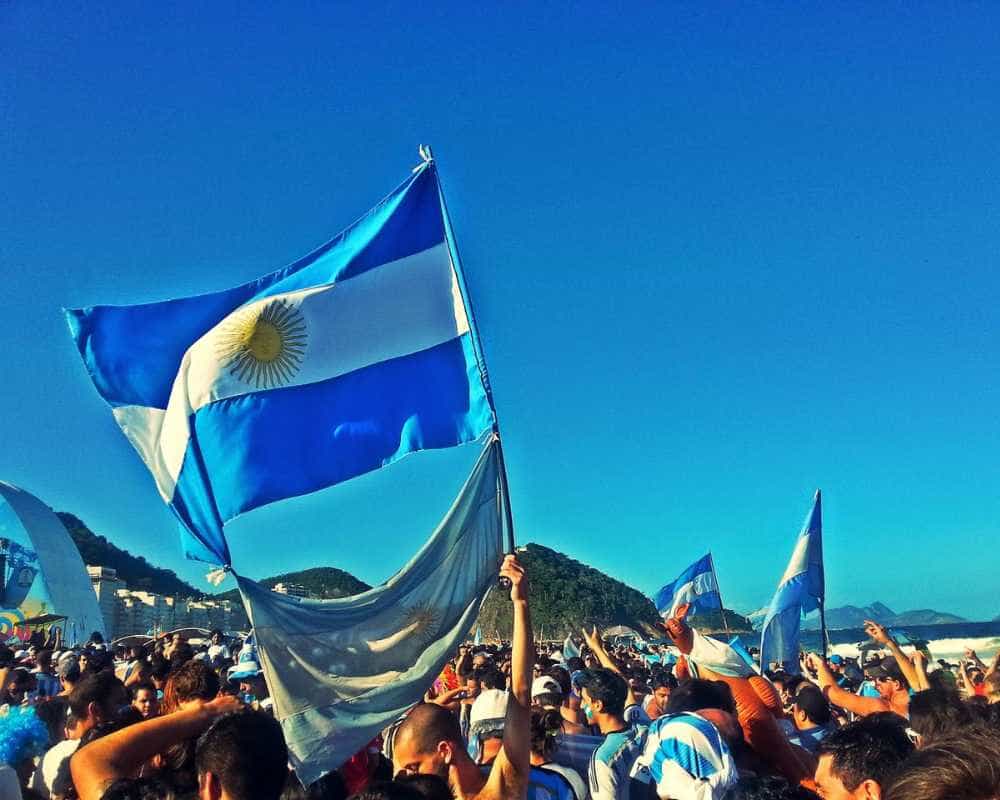 The same goes for Messi in Barca: without Iniesta and Xavi in Argentina, oh man, he really sucks. For the latter part of the cup, when Brasil, Germany, Netherlands and Argentina were officially the top 4 finalists, I even had an argument with my friend.
She wanted Netherlands and Germany for the final and so I told her, "If you want a European finals, watch UEFA. Not the World Cup."
Football Will Piss You Off
No. Let me rephrase that. "People will piss you off." Oh no. Let's try that again: "Men will piss you off." Having the Argentinian spanish accent and the Chinese facade, they call me "Argenchina" here.
I am not really pissed with that. No biggie. I am so used to people making fun of my spanish accent because they do that to all Argentinians. I was the only girl going to the games with the men so what do you expect?
They say I have the balls to and I can go along with them but there's just one time that I've had enough. I had so much passion for the sport (plus Argentina and Lionel Messi) so when they were qualified for the finals, questions and critics arose.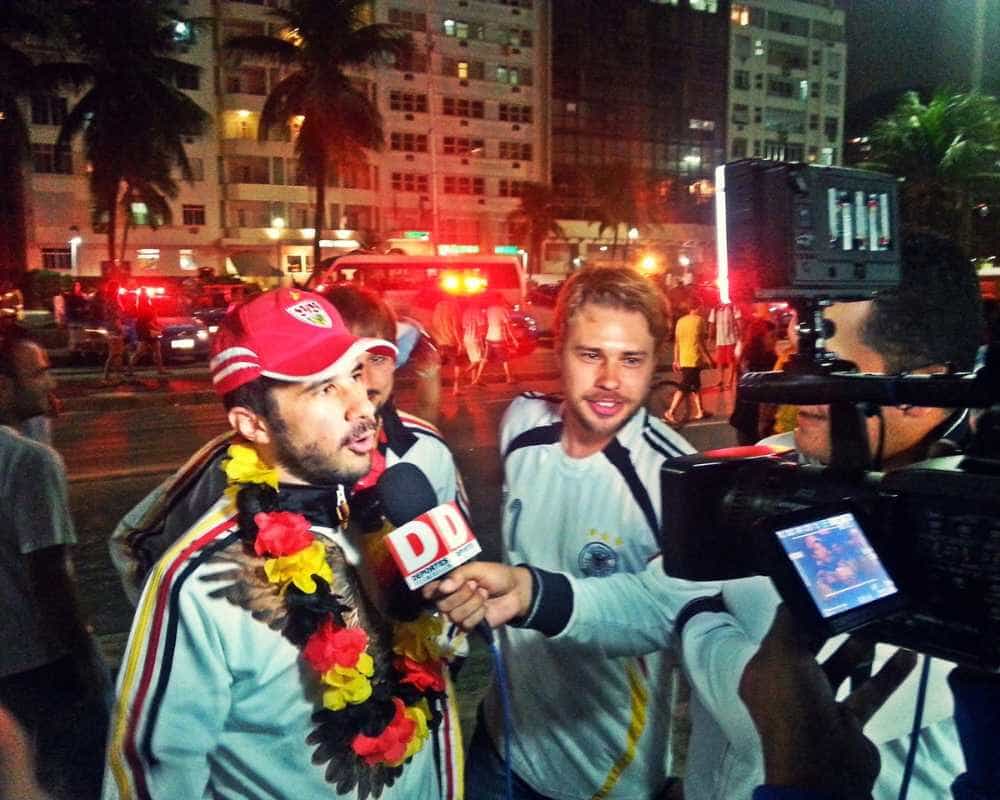 Ahhh, fanatics.
It's alright if they're just ranting on their Facebook walls but the thing is, they're bombarding my peacefully-well-made-diplomatic-wall.
Come on, I am not the team manager here or the coach. Why do I get the blame?! Why are you even questioning FIFA's (well there are too much things to question about them but I don't really give a sh*t) decisions when you can't do anything about it and everything's not up to you?
What made me roar was when some random dude told me: "Where's your passion coming from? The Philippines doesn't have a football team." (In a Texas Ranger kind of tone).
"Honey, I know a lot about football more than you do. Don't try me." (In my sweet sarcastic tone, snapping my fingers in a Z position)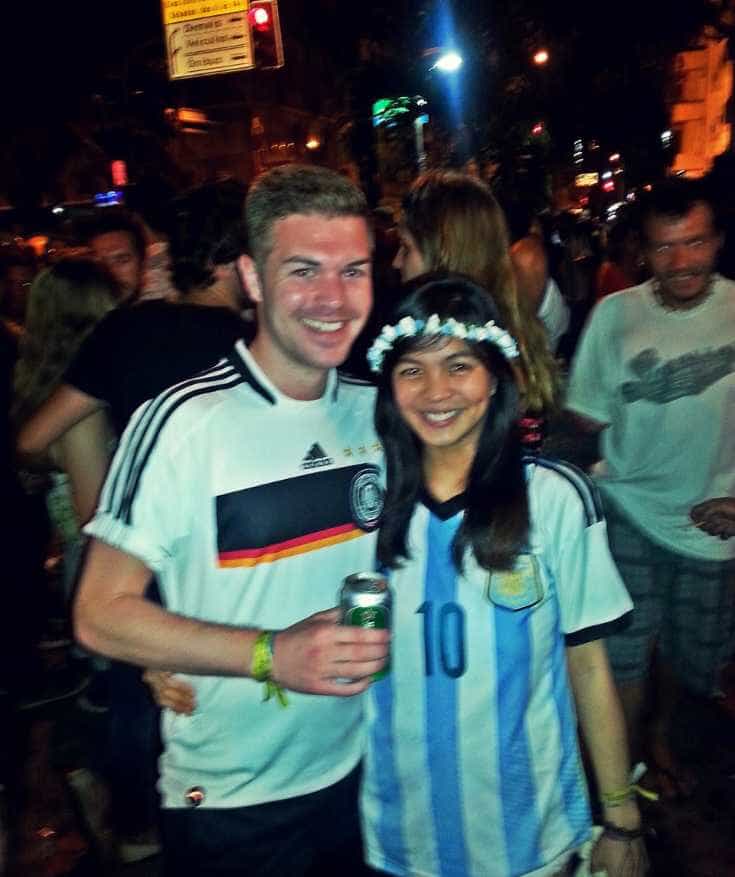 I wasn't in a frame of mind to have fun or deal with these men who act like a 12-year old not quite sure what to do with their testosterones.
The ratio of my guy friends over girls are higher and I've had enough fighting with men to last a lifetime. In the end, for the first time in a year, I wasted energy on something that's not even worth the fight.
However, I won. It's true what they say: when a woman is pissed off, every man will shut their mouths.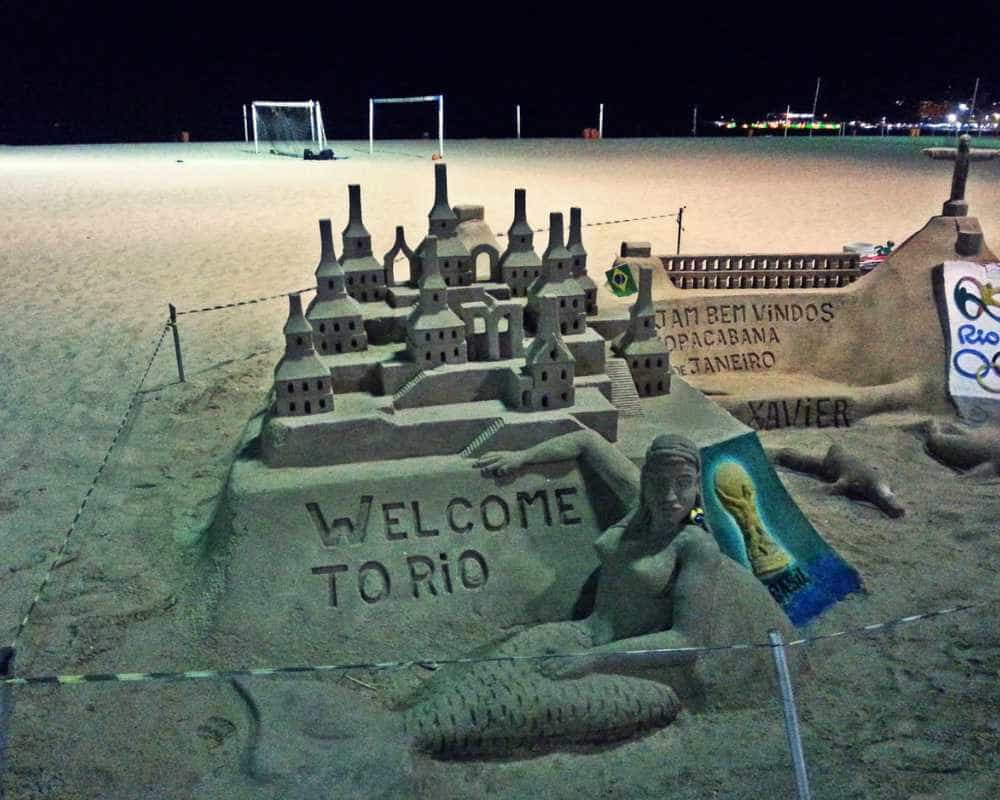 After that, I realized, "we're in the World Cup. This is so normal." No one chooses their battles here.
I think this is how football is. You'll never know how many goals they will score, you'll never know who will win and most of the time, the best team doesn't get in the final. Not knowing makes football the most exciting sport than any other else.
Copacabana/Ipanema Nights
After the game, everyone goes to their respective turf to drink and party all night: The Argentinians will always be located in Lapa; the Germans in Copacabana, the rest of the gang in Ipanema and the Brasilians can be found everywhere.
This explains why I have too much photos with Argentinians: there were over 125,000 argentinos who were here for the cup.
So much that you'll feel you are in Buenos Aires instead of Rio de Janeiro. Street parties were a trend. Everyone will be on the streets with Antarctica or Brahma (cheap Brasilian beers) on their hands, talking, flirting, whatsoever.
There was always something to do every night. You can go to a club even if it's a Monday and it will be full. And yes, I almost forget to mention the best part: street bbq aka meat sticks!
Women:Men = 1:10
Music to my friends from back home's ears but not for my guy friends here. Every time I invite the boys to come with me to the club, they will always say, "are there ladies there?"
I would say, "Yes, there's a few." They would be like, "Yeah right. You and one of your girl friends." They don't believe me anymore because they know how it is at this moment — sausage fest.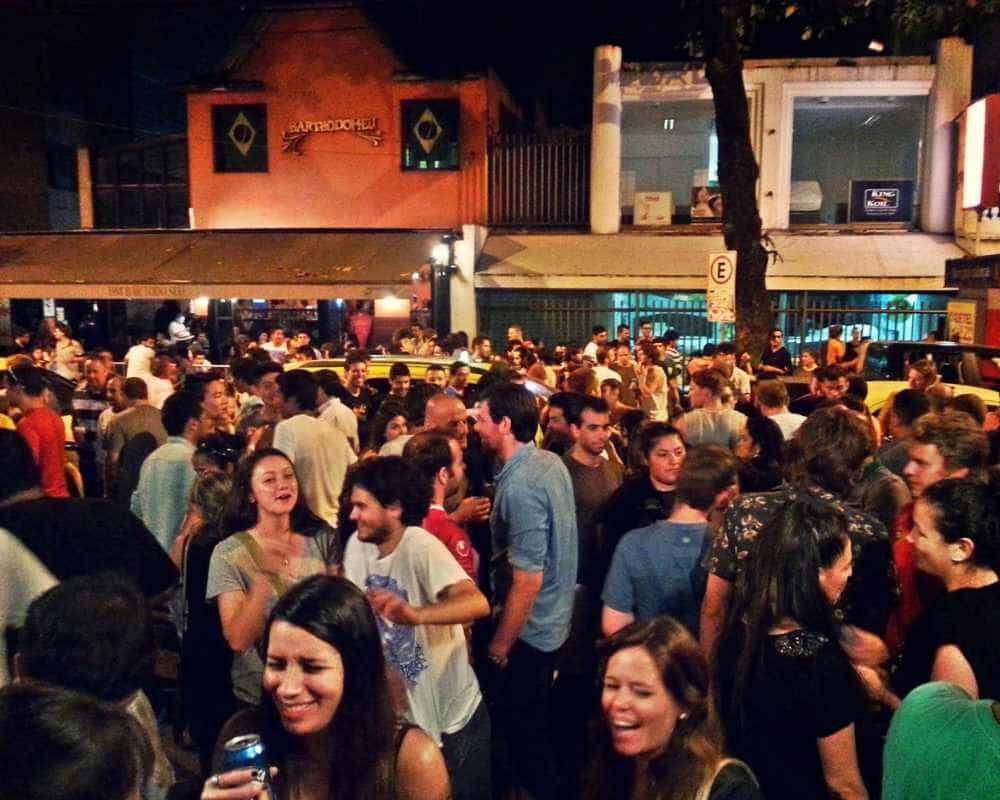 Oh, and you think it's fun for us? At first, maybe yeah but it gets annoying everyday. I've memorized the Argentinians pick up lines I can write a book about it; I know what a German will say just before he approaches our table;
I am aware of the $$$ that the Americans have that they'll always brag to pay for your beer all night; my hands were always ready to slap a latino's face before he grabs my behind; I always wore a scarf just in case a Mexican tries to grab my cheeks and kiss me. What's the scarf for? For choking him.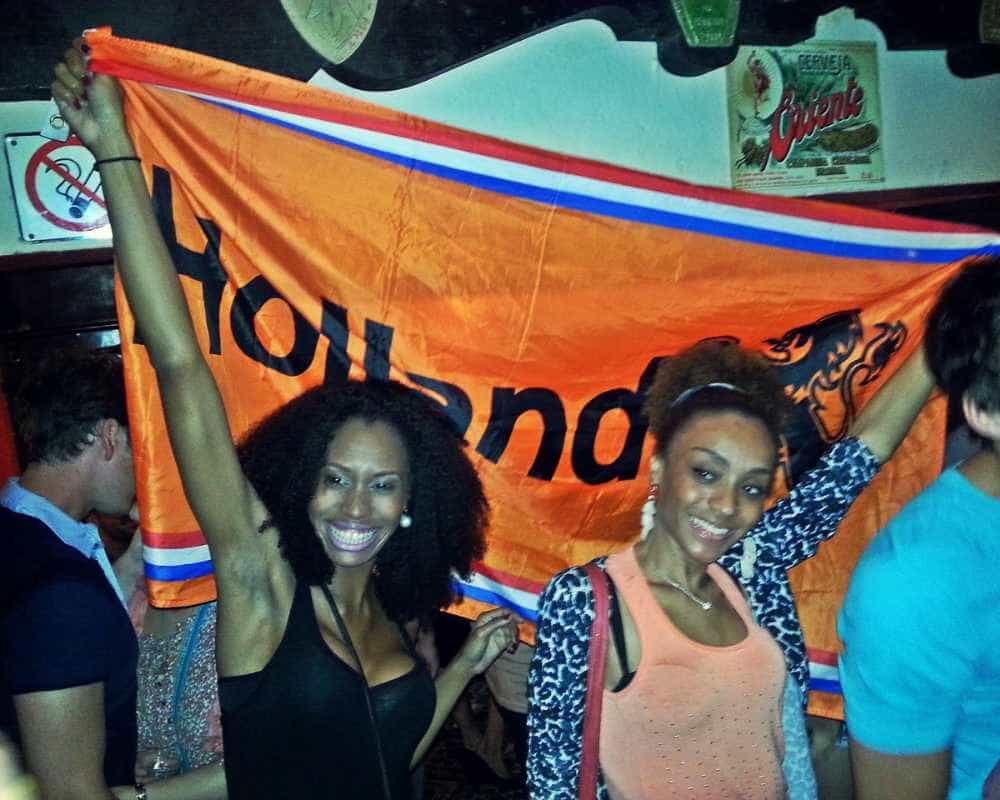 I can go on, you know but really, it gets boring. Good thing I have a battalion of guy friends who were always there to protect me and pretend they're my boyfriend.
The funniest thing is that, "they've all become my boyfriend" in a span of a night. Every time someone tries to hit on me, I just point to the nearest guy friend near me and say, "Sorry, I'm with him."
But my french friend, Julien once made fun of me. When I pointed to him, he said to the guy, "No she's not my girlfriend. You can kiss her."
I rolled my eyes on him the Kardashian way and walked away — from both of them.
The World Cup Chants
I can sing "You'll Never Walk Alone" or Fernando Torres' and Xabi Alonso's goal chants but I had no idea rivalry songs exists.
Everyone have their own cheers for their teams but the striking ones are from Brasil and Argentina because it's for each other — the battle of Pele and Maradona, the 1:7 result vs Germany, Maradona being a coke addict, Pele's greatness and Messi making history, the 1950 ghost from Uruguay and so on.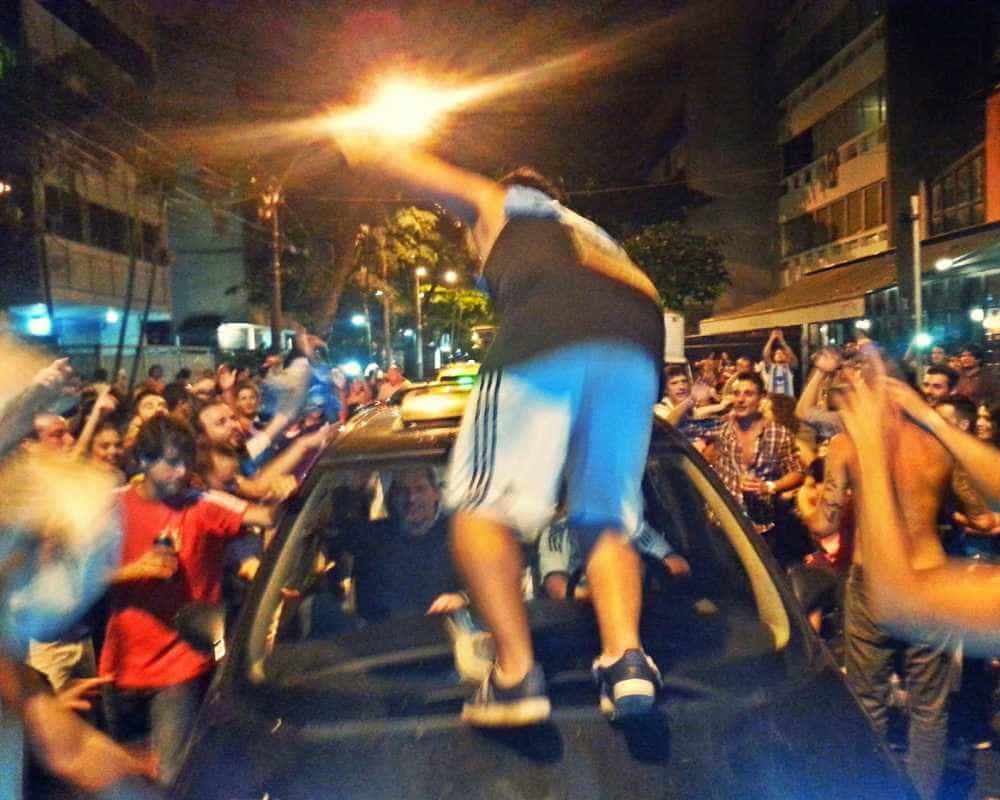 It's really funny sometimes because even if it's not the two of them playing, they always end up singing against each other.
They sing all night everyone in Rio de Janeiro have memorized the lines. I think they even beat Pittbull and Jennifer Lopez's World Cup 2014 theme song over the charts.
Safety during the FIFA World Cup
I didn't feel unsafe, to be honest. Some riots happened between Brasil and Argentina that required police force but from the impressions about Rio de Janeiro, I was expecting more.
The first few days I was walking by the beach, I always get paranoid about my phone and money that it ruined the fun.
One time, let me tell you, with all honesty, me and 2 of my friends from Australia went to a public toilet and I accidentally dropped my $100 that I was suppose to exchange that day.
I only remembered it when we already left the place (about 5 mins after). We ran and came back and guess what? The cleaning lady returned the money to me.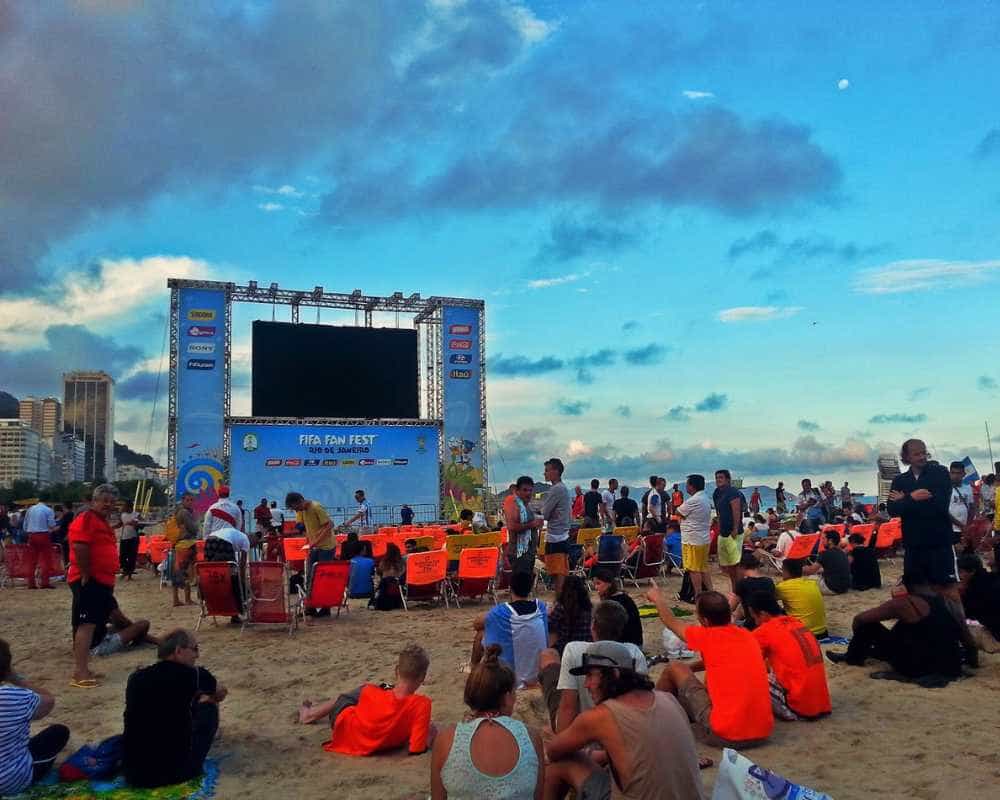 This is, by far, one of the best experiences of my life. On top of the list! This made me believe that dreams really do come true.
One day, my grandchildren will sit before me and I will always remember vividly what happened on this chapter of my life.
I am encouraging you, please attend a World Cup once in your life. Forget Europe, forget the Himalayas — WORLD CUP IS A MUST. Should be on your bucket list!
After the Cup, the city of Rio de Janeiro went quiet abruptly that we were not used to it. Alright, I am not expecting you to have finished this until the end because this is a long as$ post but I hope you did enjoy my World Cup story.
I wish I gave justice to this experience and that you've seen what really happened through my writing.
Trisha is one of those people who left their comfortable life to travel the world and learn about life. Her style is to stay in one place she likes for 3 months (or more) to know what it feels like to eat, cook, speak, and sleep in another culture that isn't hers. She'd like to believe she's not traditionally traveling but she just chooses to be somewhere else all the time. In no particular order, her favorite cities in the world are Barcelona, Buenos Aires, Hong Kong, Mexico City, and Tel Aviv.