I spent 8 amazing months backpacking in Brazil and I have a long list of reasons to visit Brazil. But first, let's open some reader emails!
📮 Reader Mail: Hi Trisha, I saw your blog about Brazil. I am planning to go there on my own in November for a month… To be honest we broke up with my Brazilian boyfriend so I am a bit lost. I booked my flight so I decided to still go there even without traveling around with him. It will be challenging but I think I have to do it and Brazil is so beautiful. Do you have any tips for me? I am so overwhelmed right now I am feeling very lost with that trip coming. I have nothing plan I don't know where I am gonna sleep."
I don't want to identify myself with this story anymore but I know it is one of the reasons that brought me to Brazil. Back in 2013, I was with an Argentine guy in Morocco and things didn't work out between us – he woke up and said he wanted to separate.
The younger version of myself responded by booking a flight to Brazil – a country I had no idea about but I know it was so easy to go to because it's visa-free for me.
So the dude is from Argentina but I need a visa to enter Argentina. At the time, it didn't make sense to apply for a visa.
I also didn't know how the Argentine visa for Filipinos works so I opted for Brazil, where Philippine passport holders like me are allowed to stay for 90 days, visa-free. Since it's just Argentina's neighbor, I was hopeful that I will be able to win my ex back by being close to him.
In this journey, things turned to a different direction. Instead of getting back with my ex, a great world of opportunities opened for me.
With $80 USD left in my bank account, I was determined to convince my ex for a second chance. I deliberately contacted people on Couchsurfing because I didn't know anyone in Brazil.
See also:
Whenever it was my first time in a certain country, I knew that Couchsurfing or volunteering in a hostel was the best way to make friends. I felt so bad for not reading people's profiles before asking them for a couch request – I just copy/pasted my way through Couchsurfing until someone answered.
Finally, I got a host to approve my stay in Sao Paulo, and in the process, I stayed with her for 2 months because we really clicked! The same happened to me in Rio de Janeiro but that's another story.
Most of the world associate Brazil with a tropical country with lots of beautiful beaches and Rio de Janeiro is often the image we have of Brazil. I am from a beach country so this is not one of the reasons to visit Brazil for me – it is very secondary though I have always been a person who likes to get to know cultures I had no idea of.
Sao Paulo turned out to be a surprise for me because of the images of Rio embedded in my mind. The moment I landed in Guarulhos, I felt like I was just in Manila – it didn't feel strange or different.
I grew up in the Philippines with a slightly strong Latin culture. For those of you who are not well aware, the Spanish came to the Philippines from 1565–1898, thus, making us the only Asian country with a strong identification with the Spanish culture.
Though Brazil was not invaded by the Spanish (they were under Portuguese rule, declaring their independence from Portugal in 1822), their "Latinism" prevails.
Though Brazil is surrounded by Spanish colonized countries, they are very distinct in this region. First, they speak Brazilian Portuguese. Though you will sometimes hear me speaking fluently in Spanish on Instagram stories, I learned Brazilian Portuguese first.
It wasn't a language I was fascinated with but in order for me to survive backpacking in Brazil, I needed to have basic language skills. Sao Paulo is a big city and yet I didn't find it easy to speak English to everyone.
Being the biggest country in South America, Brazil takes pride in its language, hence, the need to learn English is not urgent. However, most of the people I hang out with from the Couchsurfing community were predominantly foreigners living in Brazil.
Like me, these foreigners were also willing to learn Brazilian Portuguese so I joined the language learning group every week. It was also a good opportunity for me to find my tribe while I was in Sao Paulo.
I found myself basically communicating with people around the city and it really felt good to speak a language that isn't your own.
But what made me feel extra special is the ability to learn a language and be intensely dedicated to it. I spent an hour a day (and 4 hours a week with the language learning group) trying to perfect my Portuguese.
The Brazilian people also didn't make it hard for me to practice Portuguese. They were very patient and I could see they were trying too hard to understand me. Since there wasn't any other language to use in communicating, I guess the only way to do it was to understand myself.
I never met a lot of Brazilians while traveling. The Brazilians' backpacking culture was (and up until now, I can say), is not very popular yet. Like the USA, Brazil is a big country so traveling has been quite challenging even within their premises.
Argentines, Chileans, and Colombians are often the nationalities you see backpacking in Latin America but Brazilians prefer to travel to Europe or the USA. I believe they are the first ones in this region who can enter Europe visa-free (including Argentina) but the visa rules for the rest (Colombia and Peru for example) have been recently lifted by the EU.
They too can enter the EU with no visa but that doesn't change their backpacking culture in South America.
Through this journey, I've learned that Brazilians are very sweet and welcoming people. I have been in many situations where a Brazilian friend or acquaintance saved my as* be it for a minor translation or filing a police report for my stolen wallet in Rio.
For the whole time I was in Brazil, I felt taken care of. They do not have the exaggerated culture of greeting people they don't know (like most of South America) but the Brazilians are very pleasant when you try to converse.
I stayed with a local family in Pouso Alegre and did Couchsurfing with 2 different girls in Sao Paulo and Rio de Janeiro. Going back to the image of Brazil to the world, Rio always comes up and we always thought that Brazilians are feisty, promiscuous, and flirty.
In Rio, I knew someone who was just posting butt pictures of men and women every day with the representation of "exhibit #."
I found it really hilarious but then again, visual representations like these on social media tend to generalize cultures like Brazil's.
Another reason I came to Brazil was for the World Cup. In 2014, Brazil hosted the FIFA World Cup, and growing up playing football, I knew at one point that it will be fun to go to an actual World Cup.
That period in Brazil was so different for me – all the prices of hotels, food, and even beers were double the usual.
Brazil thrives in tourism and events like this are opportunities for tourism to boom, hence the price rise. You will also feel this price change when you attend Rio de Janeiro's carnival, a yearly event happening in February.
According to a study, Brazil, though a big country, ranks among the world's highest nations in the Gini coefficient index of inequality assessment. A study on the subject shows that the poor segment constitutes roughly one-third of the population, and the extremely poor make out 13% (2005 figures).
In Rio, you can feel the percentage of the poor to the rich as it is very obvious in the favelas. If you search for Rio neighborhood drone footage, you will see the great divide. The favelas of Rio are now a tourist site in Brazil and there are tour groups to join for a certain price.
A lot of backpackers do it by themselves but I heard horrific stories of people being robbed at gunpoint while in the favelas – something that didn't happen to me.
In fact, I had lunch with a stranger in the favelas when I lost my wallet. I was not harmed but felt the tension. The favelas really have a different culture.
Of course, people's experiences are not the same and I am really happy that I never had bad experiences in Brazil otherwise, I won't tell everyone it is my favorite country. It also has something to do with the way I look or the way I carry myself, I guess. Filipinos can look like Brazilians (without considering our lean body type) as there are a lot of Japanese immigrants in Brazil who first started coming in the early 1900s.
According to the IBGE, as of 2009 there were approximately 1.6 million people of Japanese descent in Brazil and estimated at just under 1.5 million as of 2014.
Mostly in Sao Paulo, I was talked to in Portuguese and often didn't get attention because they thought I'm Brazilian Japanese (Brapanese).
This made me comfortable during my stay. It really felt like I belong though it's a different culture from what I am used to.
Solo female travel in Brazil is also another issue. Brazil's safety for travelers has a tainted reputation due to the high crime rates in cities like Rio. I went to Brazil at a very young age and it wasn't my thing to research ahead of time but I am thankful that I did not have these preconceived notions about Brazil before coming.
If I did, I will certainly be paranoid wherever I go and will limit myself to doing stuff. I was always with locals anyway so even if I was alone, I never really was. I've also been told that Brazil doesn't scare me because I am from a notorious country with a bad rep for safety as well.
In Sao Paulo, I'd walk the streets at 2 am (once alone, mostly accompanied by locals) – something that most Brazilians will advise you not to do as a foreigner. My Brazilian friends say I am an exemption to that rule: "if you made it in Manila, you'll somehow make it here," they said.
I don't recommend you to walk alone in Brazil if you are not comfortable. I stayed there for months so there was a crash course on how to act and walk on the streets. I also was very familiar with where I was going and can speak the language so situations may be very different for you and me.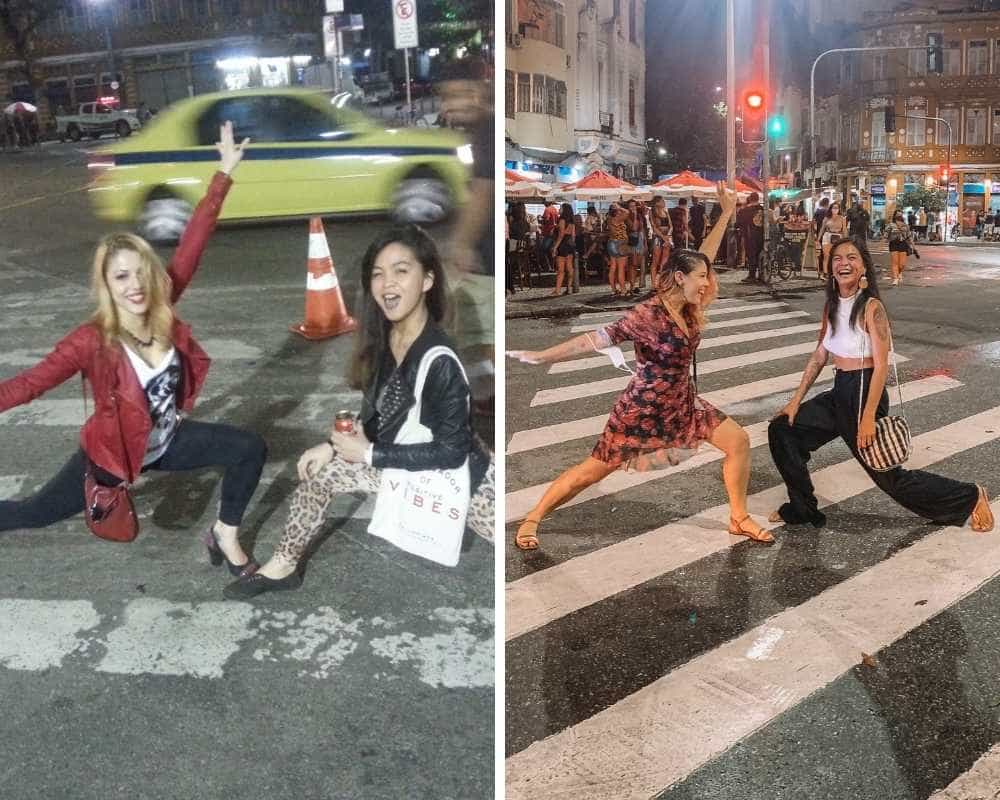 Personally, my instincts worked best when I was traveling to Brazil for myself. If it felt right, then it fits. Familiarization in a place is always the answer to overcoming fears.
Make sure you know the area you are staying in and that you have a local to rely on when push comes to shove. I don't mean to scare you, or to instill fear in you but I have come to the conclusion that Brazil is not for everyone.
If you're reading this blog for a while or have been following me on Instagram, you will see that I make a lot of food content but this is not my reason to visit Brazil. In fact, I had no idea what Brazilian food is like.
Based on where I was staying and who I was living with, Brazil has many food cultures, starting with bread. My Couchsurfing host in Brazil ate a lot of bread and I don't mean just salty breakfast bread but all sorts of Brazilian bread.
Pao de quiejo was the favorite – it was always on the table. Even if I was going out with friends, PDQ will always be present.
Churrascaria is another food culture that I learned to love. The Brazilians love their meat so an unlimited meat buffet was a thing. For every friend's birthday, I find myself feasting on endless meat, all for $25 USD. Through this, I learned how voracious meat-eaters Brazilians are.
They are also very heavy on beans so feijoada was also present in every Brazilian home I visited. It reminded me a lot of Panama and Mexico, two of the heaviest bean eaters in Latin America.
Finally, the sights. Most of us travel to see famous tourist spots and Brazil is not behind in terms of beautiful places to visit. I did not do all of them as this trip was a cultural trip focused on staying with local families and learning how the Brazilians eat, sleep, cook, and speak.
I was traveling for an indefinite time when I went to Brazil – meaning, I didn't have a date to leave or a flight ticket to another destination. The more I stayed, the more I got hungry to know about the culture.
I always said the sights can wait so I didn't go around Brazil to take pictures of the most iconic sights. I only realized this when my visa ran out and it was time to go. However, I will not trade my experiences for the mandatory circuit of sights.
I am so happy with what I was able to accomplish (and learn) in those months I was traveling in Brazil. We all travel differently and this is mine.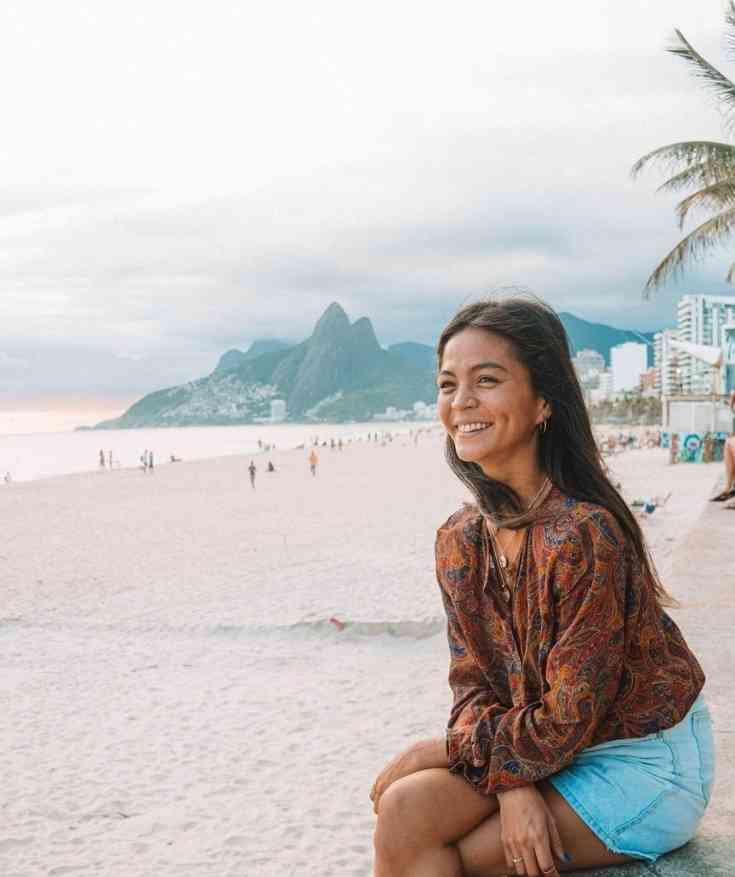 At the beginning of this article, I wrote I went to Brazil to make up with my ex but along the way, I suppose that reason to visit Brazil has transformed into a great new opportunity of learning about a culture that is far away from mine.
I gained a lot of friends and up until today, we are still in contact. Many people asked me if I will go to Brazil again and I honestly don't know if I will. I had a lot of good memories in this country and given the endless evolution of travel, I am afraid to come back because I am sure some things have changed.
I don't want to replace my good old memories with shitty new ones though it is very unlikely because I have a lot of friends in Brazil who will surely give me a great time if I come back.
So these are the reasons why I visited Brazil and I will be forever grateful that I took the leap of seeing it with my own eyes and having my own opinions about it.
Trisha is one of those people who left their comfortable life to travel the world and learn about life. Her style is to stay in one place she likes for 3 months (or more) to know what it feels like to eat, cook, speak, and sleep in another culture that isn't hers. She'd like to believe she's not traditionally traveling but she just chooses to be somewhere else all the time. In no particular order, her favorite cities in the world are Barcelona, Buenos Aires, Hong Kong, Mexico City, and Tel Aviv.