This living abroad guide was written by Clotilde Passalacqua, an expat living in London for the past 10 years. In this post, she shares all her experiences, tips, and advice about everything you need to know about moving to London.
I am Clotilde, a princess traveling with twins. I have been living in London for the past 10 years. My decision to move here was not the result of great reflection and organization.
One Spring day, while I quietly lingered in the contemplation of history in a sunny Rome, an opportunity arrived to change my life.
For many years, I had thought about moving to work abroad, but I had never really taken a step to do it. I had contemplated going to work in Barcelona, where I previously lived for a year during university.
I knew Spanish, I didn't speak a word of English, but when I was offered the chance to come to London, that didn't stop me. I took a two-month intensive course to at least be able to buy bread and I left.
I had worked near London in the past for a couple of months and the City had fascinated me. I was thrilled with the idea of living in London and discovering this great metropolis.
I have to be honest the first six months were a rollercoaster, although through my work I had a lot of support, adapting to a new culture, new routines, and new ways of interacting sometimes caused some long crying, it was also an exciting time of discovery.
Is living in London expensive?
It's definitely more costly than its neighbors. In fact, London is one of the most expensive cities in the world to live in. Rent starts at $1,500 USD (in a normal area) while upper scale areas can cost double.
You definitely need to have more budget in London as you can easily spend $4,000 USD per month. But living in London is worth it especially if you have a job that can support the lifestyle.
London is such a great city, especially for young expats! If you love living in a city, London ticks all the positive boxes!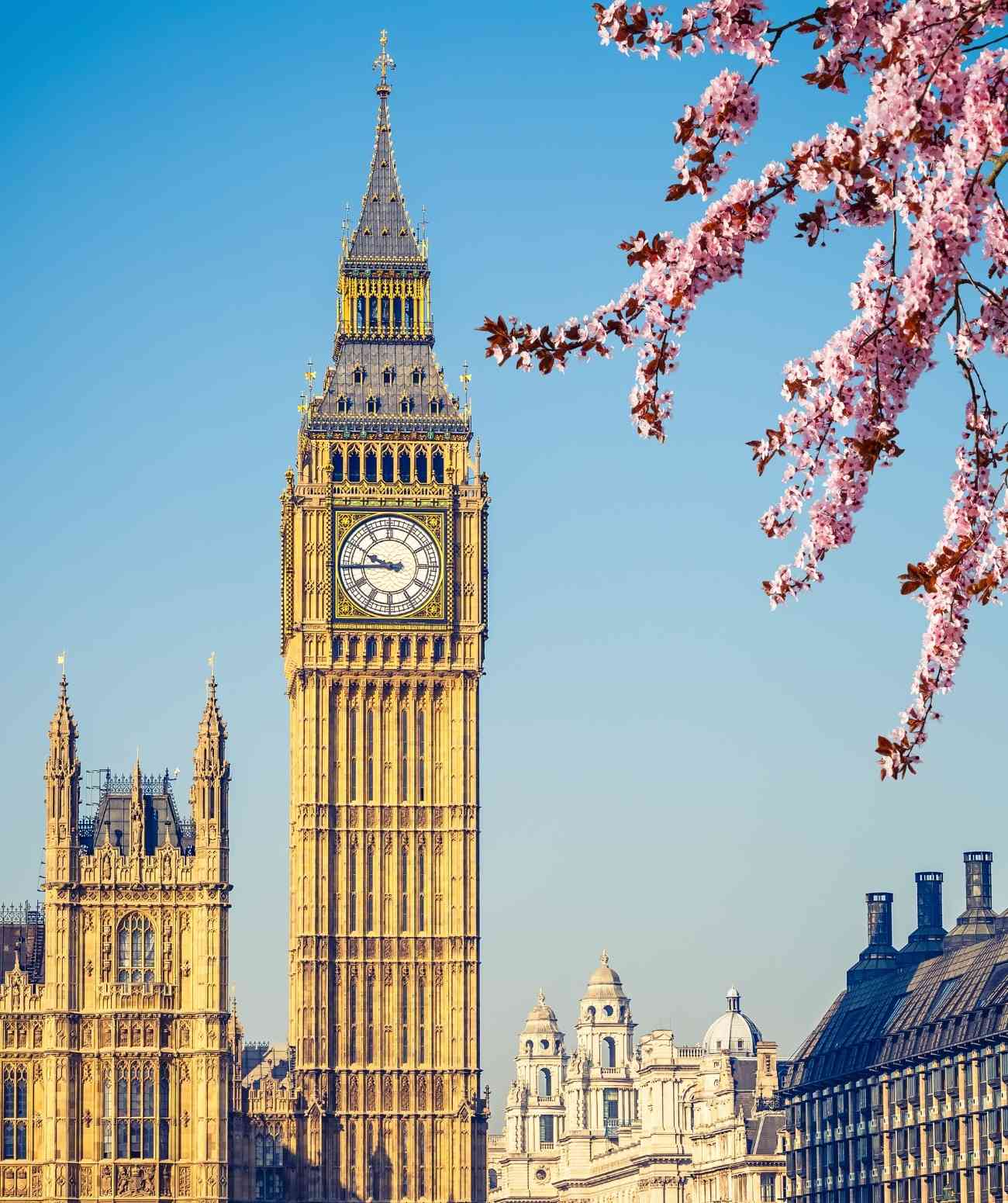 What are the disadvantages of living in London?
For the cons, many expats first concern with living in London is the crazy expensive rent and low salary. Some even reported that they don't feel safe in London but personally, I feel very safe here!
The weather is also very moody as we don't get a lot of sun. And when we do, everyone's out and the streets get so crowded and busy. As it is a bustling city, London is also very loud and that's a concern for other expats.
What is good about living in London?
London is the center of life in the United Kingdom so there are plenty of things to do. It is also the epicenter of the European transport hub – you can fly to any destination in the world for cheap! Literally anywhere you want!
This city is also very rich in architecture and history. There are plenty of employment opportunities but I am not sure how it is now for newcomers from the EU region after Brexit. Things remain unclear.
Expats who are living in London are very young and most of them come from European countries because of the (then) free borders. I feel like all the cool people come to live in London and that makes the city's population so vibrant and diverse.
Living in London: costs, expat tips, and everything you need to know
Personal experience in living in London
I started working as soon as I arrived, and at the same time, I was looking for a house. Arriving in London you can find a house (or room) to rent usually within a few days.
Estate agents are very helpful and can often bring prospective tenants to see 2 or 3 houses one after the other without problems.
There is definitely no lack of offer, but the value for money compared to other European cities can be demoralizing, but be patient and determined because in London you can really find everything from a super modern apartment in a newly built skyscraper, to a garden cottage that makes you forget you live in a metropolis of almost 9 million people.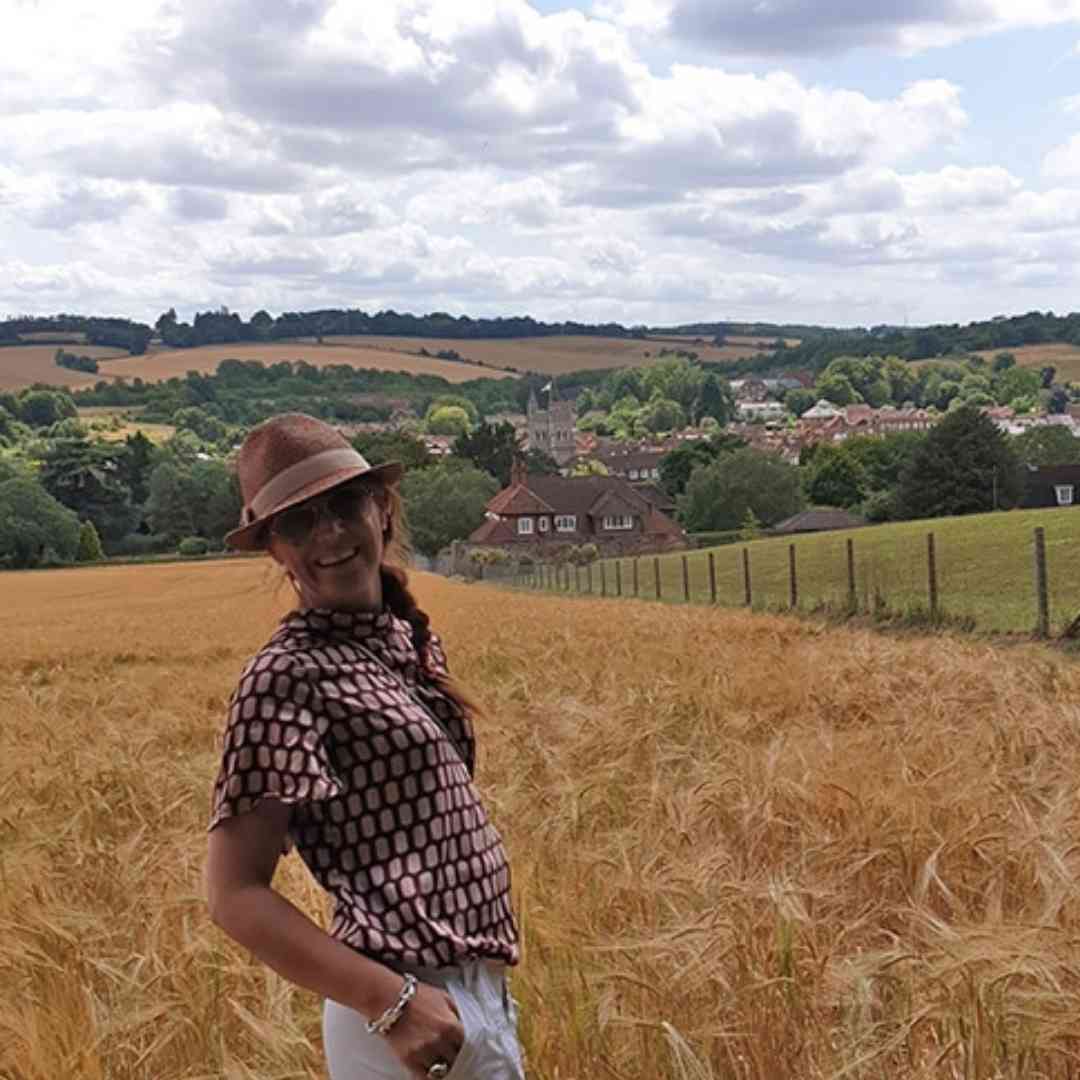 For me, the search for the house was really a very interesting period, since I didn't know the various neighborhoods I spent long weekends walking and exploring the different areas of London and this allowed me to know a little more about the culture and habits of Londoners.
After a while, for example, I realized that although London is very large, each neighborhood is like a small village and the residents live a lot in their area, walking and socializing locally. Traditional neighborhood pubs are a real meeting place without social or age barriers.
Young people who have just left work sit next to retired couples who end the day with a beer or glass of wine. I didn't need much time to understand that the pubs here are seen as a second living room, in contrast to the Italian habits where friends frequently meet at home, people living in London meet at the pub.
Initially, I found it very useful to join the Italian community of "Italiani a Londra" which often organizes events and meetings. They also offer very useful practical advice to those who are moving, have just arrived, must look for work, or want to start a family.
The fact that London is so multicultural, however, facilitated me in establishing social connections, there were many other expats in my workplace, coming from all over the world with the same doubts and difficulties.
It was not difficult to find a small circle of friends for life. In fact, I even brought my 17-month-old twins to Japan to go and visit London friends that had moved there.
Over time, however, when I started to integrate a little more, I began to focus more on establishing relationships with locals from the UK or possibly just from London.
Unfortunately, London is a place of passage for many, a great many people arrive and after a few years, they return to their country or go somewhere else. Sometimes you can feel very lonely!!!
☕ Support this blog's honest and transparent journalism. Help us add value to our content! Keep P.S. I'm On My Way content free for all by donating to our coffee fund.
Cost of living in London
Another thing to get used to quickly is that living in London is expensive. This is certainly not news, but it is sometimes underestimated. Rent and transport are the inevitable expenses that have the greatest influence.
Of course, these do not encompass all of life – you also want to live, maybe go out to eat, go to the cinema or to the theater and so then you become an expert on special offers and discounts on particular days or times and end up going to the cinema on Saturday morning!
Deciding how long to stay is also important from the beginning, staying at least 6 months will avoid the search for short-term rentals, which are disproportionately more expensive than the long term.
Rental contracts are well-tailored to the fast-moving attitude of the city, this was another thing I had to get used to as it is quite different from Italy. In Italy the most common regular contract from a private landlord allows you to stay up to 8 years in the same place.
The landlord must have a great reason to send you away, but also you need to give 6 months' notice before you can leave. London is making this process much faster.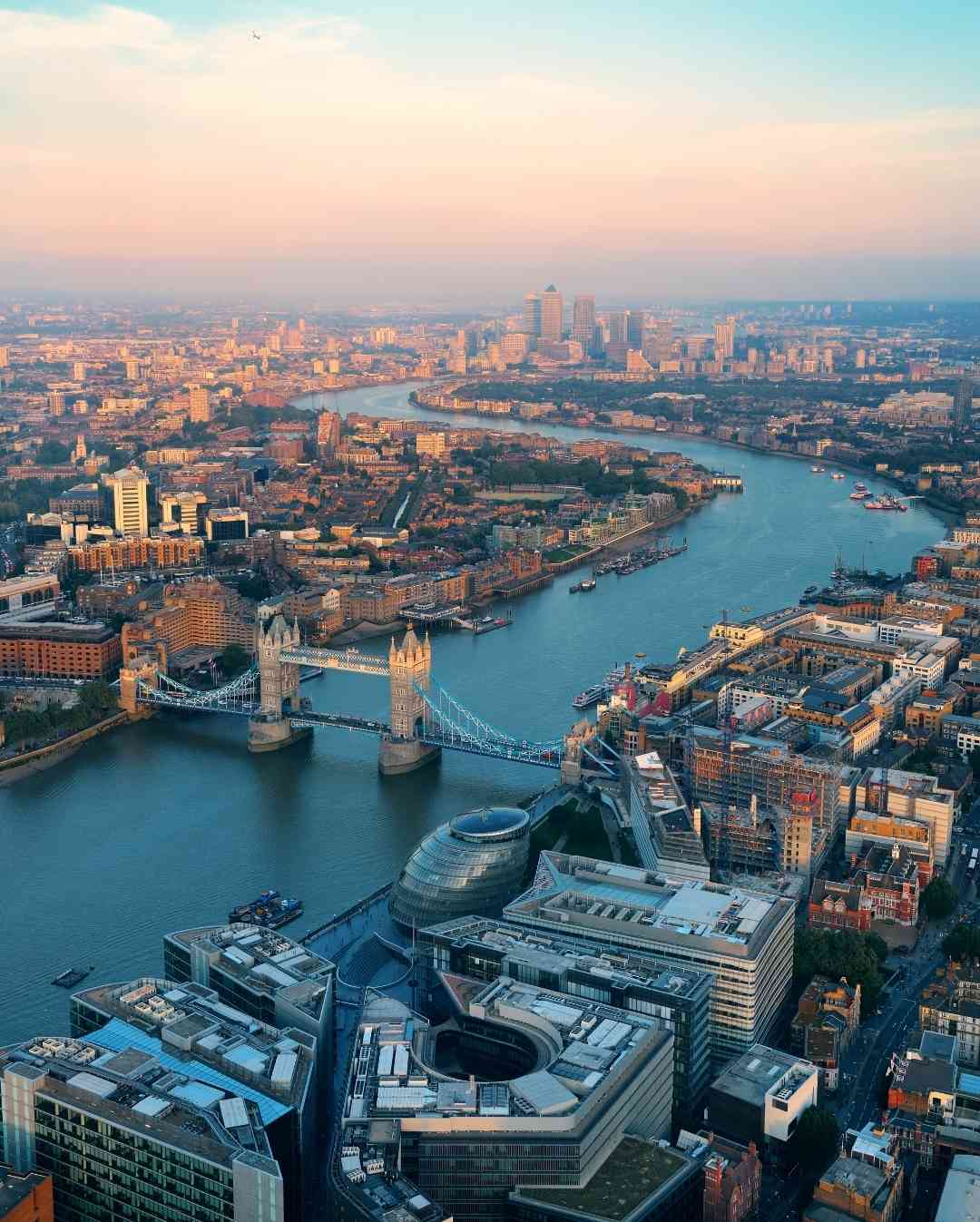 Usually, rental agreements are signed for 1 year and can be broken at any time after 6 months with just 2 months' notice. On one side, this arrangement makes things easy and flexible. On the other side, you could have the inconvenience of renegotiating your rent every year.
Choosing where to live is the one thing that weighs the most at the end of the month. I was very lucky when I arrived, I had the opportunity to calmly search for a house and found it in one of the areas I liked most – Hampstead.
As I said, before I decided, I walked a lot exploring the corners of the areas that I liked best and then evaluating the services, the travel times to go to work, and the connections with the airport.
Hampstead is a small charming village that makes you forget you are in central London where everything is at your fingertips, well connected, surrounded by beautiful parks, and if you want you can also get to the center on foot.
We travel a lot so a good connection to an airport was also really important for me, for despite London putting 5 airports at your disposal if you don't have an easy connection it could be a nightmare to reach them.
Don't underestimate this point, if like me, you impulsively buy super cheap flights. Like when we flew to Dubrovnik for £15! You don't want to spend double the cost of the flight ticket to reach the airport. From Hampstead, it is really convenient to reach 4 out of 5 of them.
It is also important to consider the cost of transport, choosing to live a little outside London, saving perhaps £ 500-600 per month in rent, could easily double the commuting times and use more than half the rental saving in public transport or petrol.
It's not worth it for me, but I certainly don't want to deceive anyone. At the end of the day, you still need a good job from £ 2,500/month and up to live in an ok way.
In an area like Hampstead you will spend more or less around £1600 a month on the rent, around £200 a month on food and £70-100 on public transport (of course depends on how much you use it).
London is full of amazing restaurants and I love to go out for dinner, so that cut another chunk of my salary, I rarely manage dinner for less than £30-40, but to be honest there are also tons of cheaper options.
Written in black and white, this can be frightening. But so far, coming to work in London and finding a job in which to progress through merit with a consequent increase in salary has not been difficult. At least for European citizens.
Resident visa in London
Non-EU citizens have always needed a visa sponsored by an employer, while for EU citizens there has never been the need for any visa.
This already changed because of Brexit, but at the moment it is not yet clear what exactly will be different. So far, European citizens as well as all those with a residence permit have the same obligations and benefits as the British.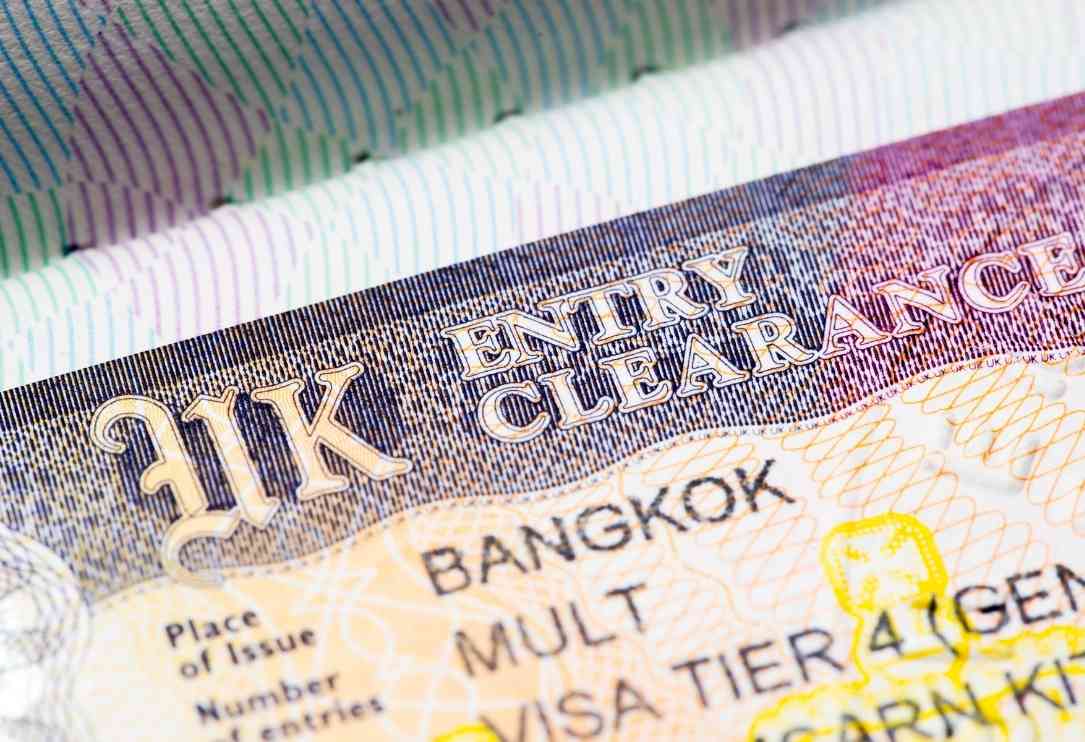 As soon as you arrive you must obtain a National Insurance Number, without which you cannot work (applications suspended at the moment because of COVID 19).
The NIN allows you to work, guarantees some benefits (if you fall within some parameters), and ensures that you pay the right amount of taxes. Even public health has so far been guaranteed without exclusion.
Transportation in London
Another question many people arriving in London wonder if it is necessary to buy a car, in my experience it all depends on where you live, I had a car for a couple of years (well my husband had it, and I was using it), but when it broke down we decided not to replace it.
To go to work I use a bicycle. I live in and enjoy my neighborhood. I walk a lot and if I really need. I use Uber without feeling guilty because I save on all the car ownership costs including MOT, parking, petrol, congestion charge and in general, I also pollute less!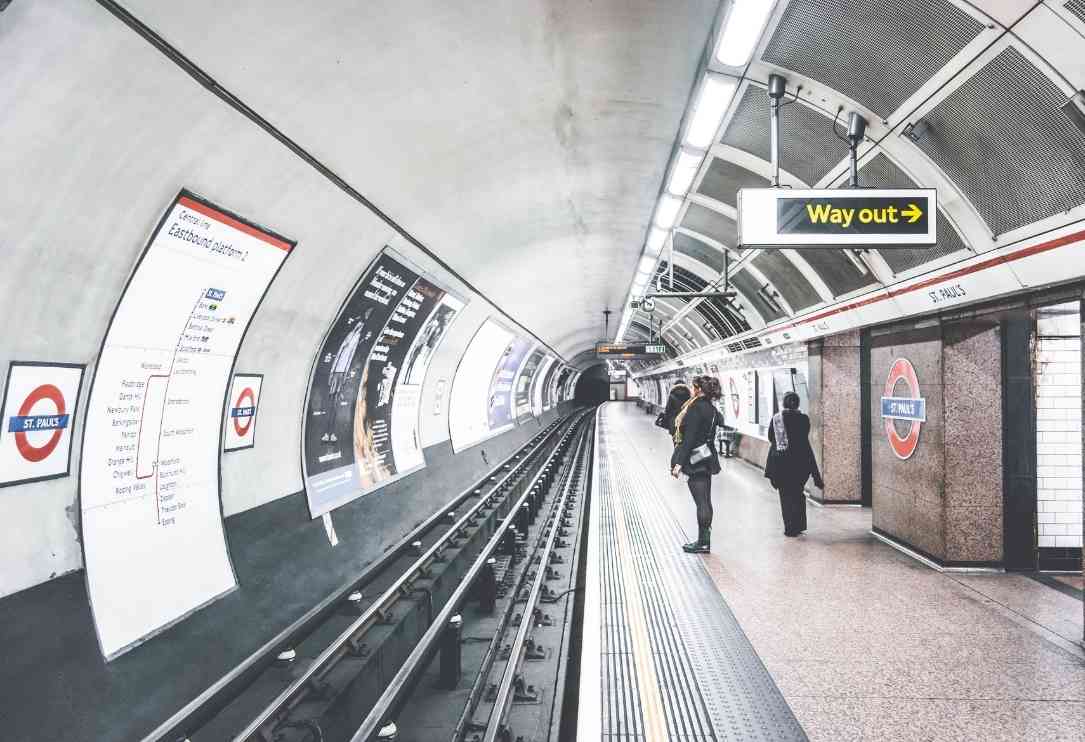 Don't forget that I also have at my disposal one of the most efficient capillary public transport systems in the world – the London Underground as well as the bus network.
The Tube which is loved and hated at the same time by all Londoners ensures (at a high price) commuting in many cases that is much faster than a car without the worry of traffic or parking (which costs a lot and you can't escape the Traffic Wardens!)
Housing, apartment rentals, and buying a home in London
In the case of living outside central London, you can either choose a place that is well connected to the city center. In this case, the car, in my opinion, becomes necessary.
In the countryside, connections are not as many or frequent as in the center so it could become frustrating wasting lots of time commuting.
After living in London for years, many people find themselves in this situation when they decide to call London home for a long time and want to consider buying a home.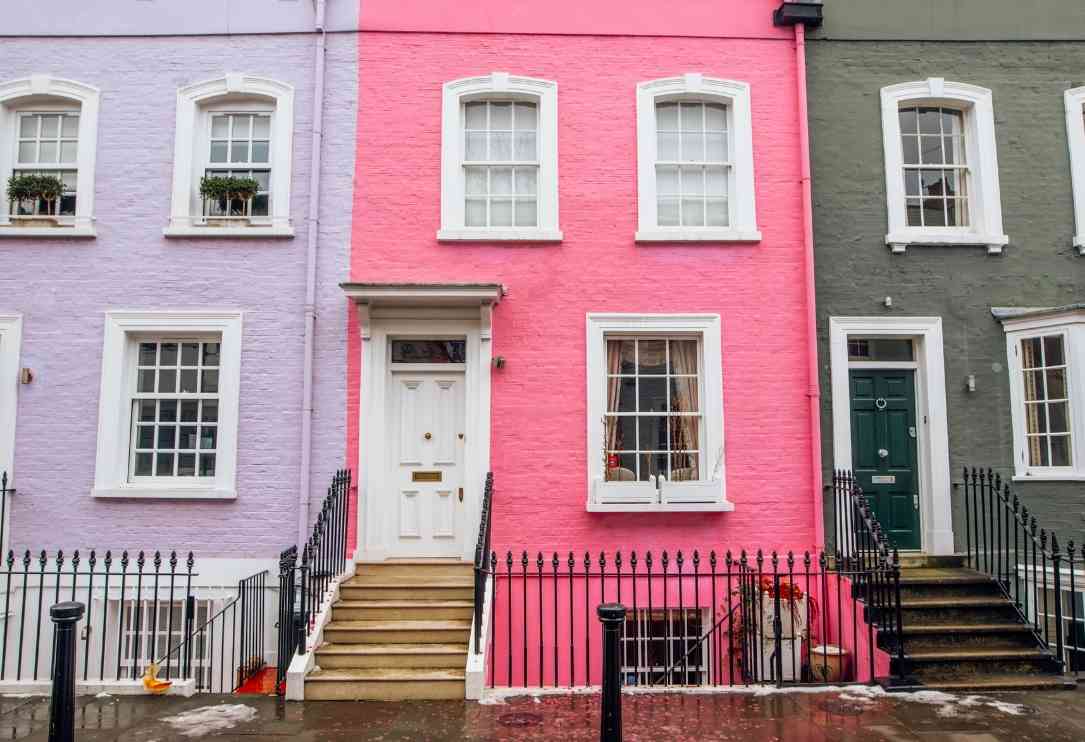 Technically this is quite an easy step. It usually involves the inevitable decision to move out of the most central areas where prices are usually around £ 10-15,000 per square meter, and then commuting is a necessity.
In the UK in general, there is a strong desire to be on the housing ladder. The market seems to be always growing (at least in London) and the demand never falls, so most of the people enter the housing market buying a property that could be ok for 2 or 3 years.
They tend to make some improvements to help to raise the value. After that time they then sell it to buy a bigger/better-located property. In the meantime, they would expect to also have improved their career and salary to access a higher mortgage.
London is an amazing city, I've been here for 10 years I found my love and my little boys were born here.
Will this be my final home? Who knows the world is so big, I feel so confident now that probably it is time to move on and challenge myself again. Every time I left my comfort zone, I grew and lived an amazing experience. I hope you will do the same!
Living in London on Pinterest: save it for later!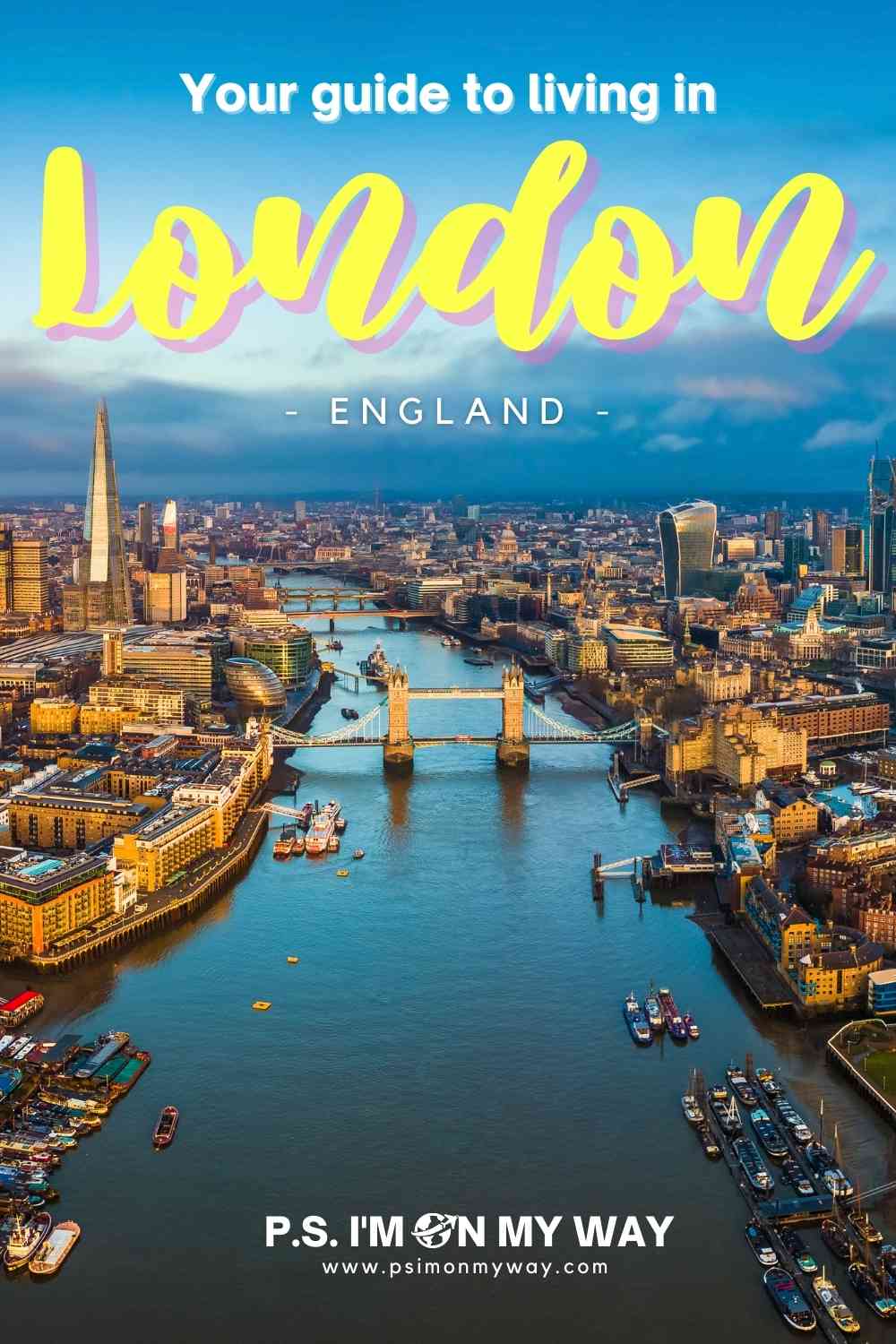 Clotilde was born in Rome where she took her Master's degree in Architecture. She started dreaming about traveling and learning about other cultures in her early years. When her twins were born, she realized kids don't mean you need to change who you are and abandon the things you love. With this, she started a blog to help moms with kids to continue to follow their passion.