If you are looking to move to the UK and more specifically living in Manchester, you should be able to find plenty of answers to your questions here!
My name is Pauline. I am a french citizen living in Manchester, UK. I moved to England back in 2016 and made Manchester my home at the end of 2017. People often ask me why I chose the UK and more specifically Manchester. I always answer the same thing: "The UK chose me!".
I come from the South of France. I enjoy the heat and sunshine so on paper, Manchester wasn't quite a destination for me but somehow it became my home. I moved to England after spending a year in Australia. Back then, the plan was to stay 6 months maximum, work in my area of expertise, get some experience, and go back to Australia.
Those 6 months became years – and still counting!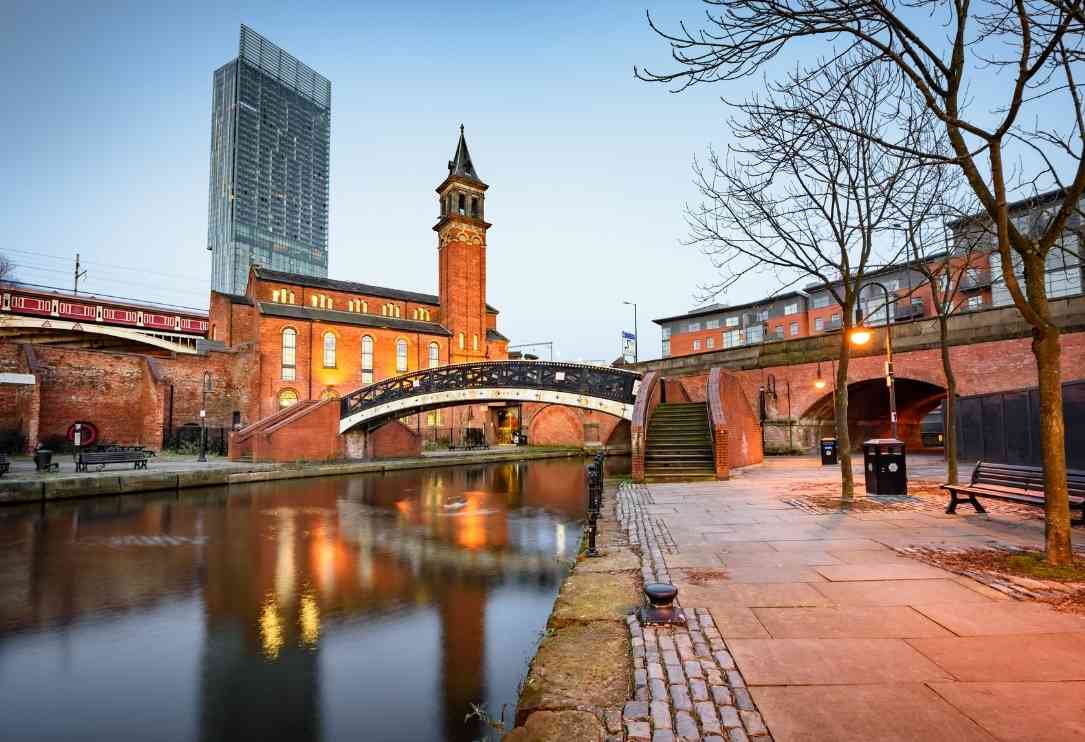 I fell in love with this country, straight from the beginning! I love everything about it and more importantly, I feel at home here! Once I moved to Manchester, it became clear that I was exactly where I belonged.
Manchester is the third biggest city in England. There is everything you need but yet it feels very small. The city center is quite compact and easily navigable. It's particularly convenient. You get the advantages of both a big and small city at the same time.
But the thing I love the more about Manchester is: people are lovely! Mancunians are well known for their friendliness and I can tell you, it's so true. People are adorable and they always made me feel so welcomed here!
Is Manchester a good place to live in?
Manchester is honestly a better place to live than London. I'm not just saying this because I am biased – it appeared in the numbers through a survey conducted in 2017! Manchester is even above San Francisco and Seattle in the rankings.
Machester is also the favorite destination of students since it has a very lively and young atmosphere. This city has a lot of character!
Is it expensive to live in Manchester?
If we are comparing it to Paris, the cost of living in Manchester is 23% cheaper than in Paris. Between these two cities, apartment rental is definitely 41% more expensive in Paris. Comparing it to New York, Manchester is 34% cheaper.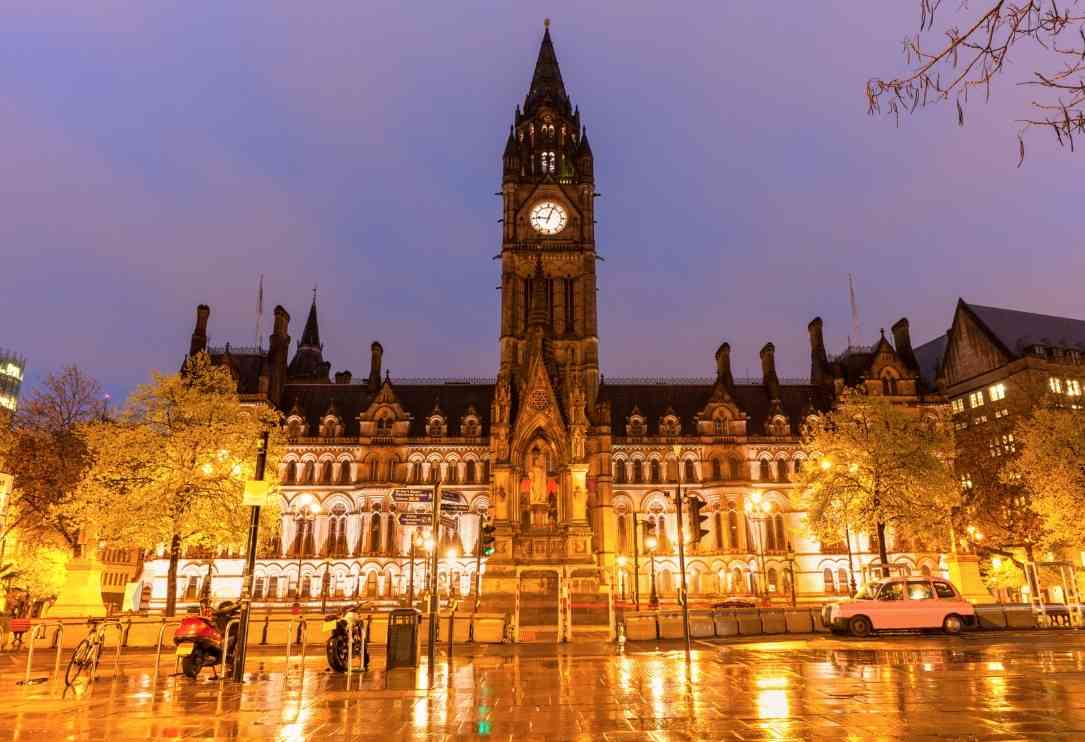 Monthly rent in a centric area starts from $1,200 USD (furnished). I will discuss the cost of living in Manchester in detail in the latter part of this post so keep reading!
Is it safe to live in Manchester?
I feel very safe living in Manchester. The UK is considered a developed world so there aren't many major crimes here. As in many cities, some areas are not safe to walk alone at night but Manchester is generally safe for expats!

Guide to living in Manchester, United Kingdom
Personal experience living in Manchester
Manchester is a very friendly city for expats.
It's important to note that locals are particularly welcoming and friendly by nature. Northern England is well known for its friendliness and Mancunians set the standard! They will often greet you with their "luv", "darling", "honey" or "babe", which was a bit surprising at first but is one of the cutest things too!
Manchester is also home to some of the best universities in the country which means that the population is young and dynamic. The expat scene is also particularly important. There are many cultures represented in Manchester. You hear many languages as you walk around.
There are a lot of expat and language meetups. Several groups exist and they generally meet up for drinks a few times a month. I particularly like the language meetup as you get a chance to meet other expats but also locals interested in foreign cultures.
I moved to the UK just after the Brexit referendum. At that point in time, being a European in England wasn't necessarily the best thing and some people didn't hesitate to share their extreme Brexit opinions.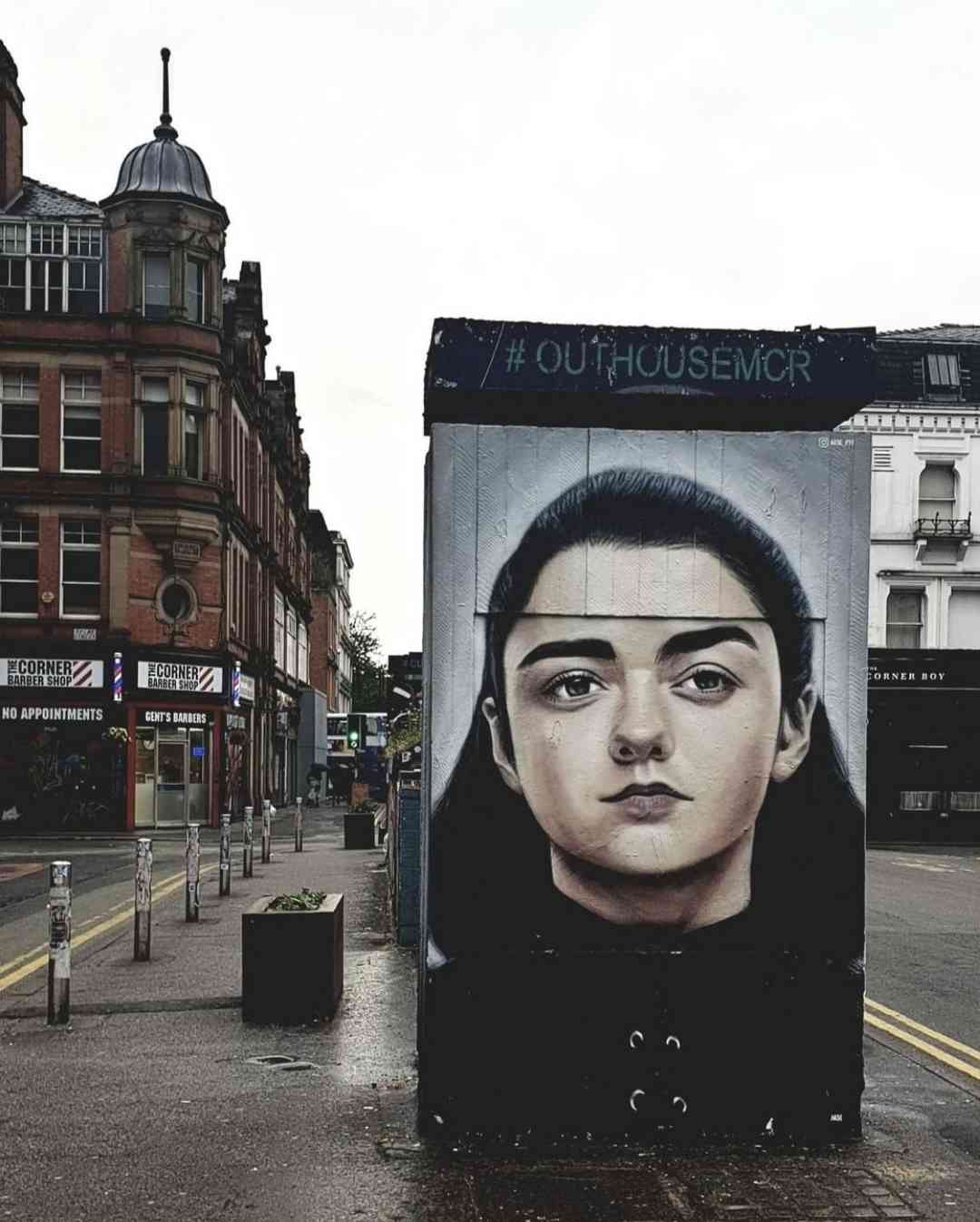 But in Manchester, I always felt welcomed. I always felt like my background was a thing that people loved and cherished.
Manchester is home to the curry mile which is the biggest concentration of Asian restaurants outside of Asia. There are many different communities and this cultural panorama is part of the Mancunian culture.
Of course, living in Manchester came with a few challenges at the beginning. The accent for example. Mancunians have a very strong accent and at the beginning, it was a struggle for me.
But with time, it became normal. It grows onto you and after a few months, you surprise yourself "speaking like a Northern".
There are many things to do in Manchester. It's a very lively city. If you love music, shows and going out like me, living in Manchester will be an amazing experience!
Cost of living in Manchester
The UK is one of the most expensive countries in Europe. If you have traveled to London, you will know what I am talking about.
The wonderful thing about Manchester is that it's fairly cheap compared to the South of England. You can easily find a 2 bedroom flat for £600/£800 a month. There are also a lot of shared houses on the market.
The housing market in the UK has always been very expensive so sharing a house is a very common thing to do. As an expat, I particularly recommend it. I've shared houses for a long time before taking my own flat and that's how I met some of my closest friends.
It's also very convenient financially speaking as everything is included. You pay a flat fee (between £400 and £600) with rent, all bills, internet, TV and taxes included.
Renting your own flat is a bit more complex. You will pay your rent of course but this is just the tip of the iceberg. You will also have to pay your council taxes (between £100 and £200 per month depending on the area) and all your bills (electricity, water, TV, internet…)
If you can afford it, Manchester City center is the best place to live in. I particularly recommend places like the Northern Quarter or Deansgate.
If your budget is a bit tighter, you can look at places like Rusholme or FallowFields. These are the student quarters, therefore, cheaper while being very lively and only 15 min away from the center.
The best place to start looking for accommodation (shared or not) are Spareroom, On the market, Right move, and Zoopla.
There are all sorts of supermarkets. Some of them are considered quite expensive like Sainsbury of Morrissons but you will also find some mid-range grocery shops (Tesco or Asda) and some cheap ones (Lidl and Aldi).
Transportation is also very cheap compared to London. Firstly, we don't have an underground system which means that we use buses, trams and bikes. A weekly pass costs between £9 and £20.
Resident permit in the United Kingdom
As an EU citizen, I didn't have to apply for a visa. However, under the new Brexit regulations, I did have to apply for settled status.
The process is fairly easy. You can download the official app on your phone and answer the question. You will also need to scan your passport and provide some information like your National Insurance Number. It takes about 15 mins.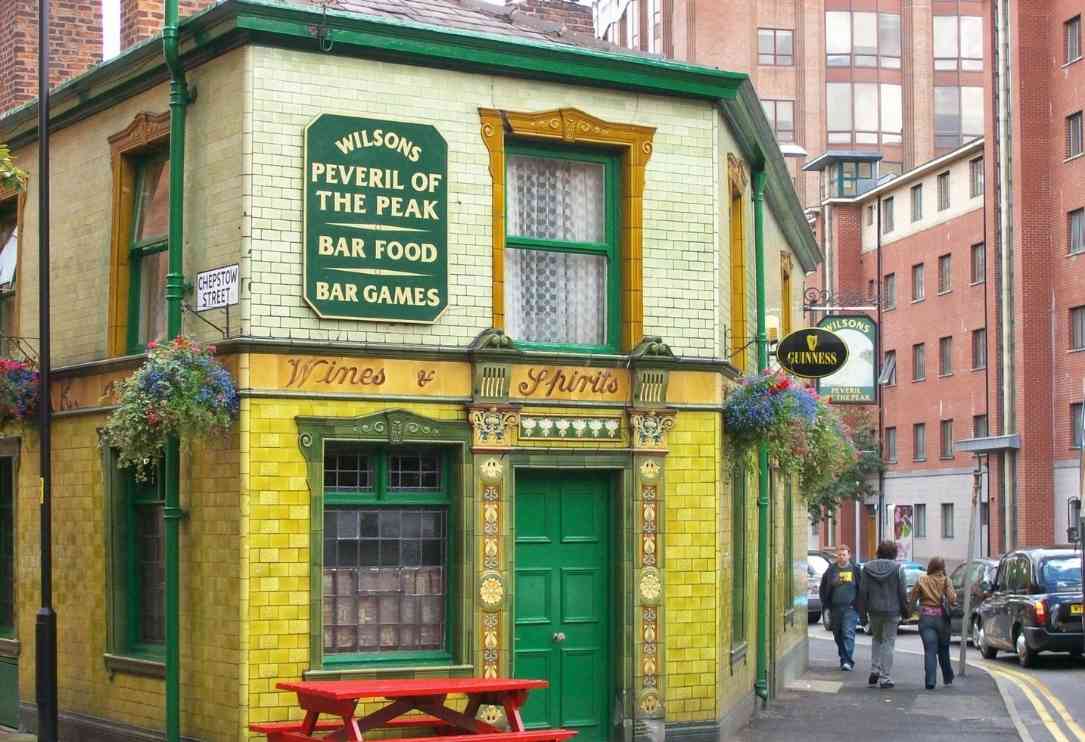 The application result will come back a few days later. You will either be granted:
A settled status if you have been living in the UK for more than 5 years
A pre-settled status if you have been living in the UK for less than 5 years. This pre-settled status will basically give you another 5 years to get your settled status.
These measures are in place until 2021. After that, it's hard to say what it will be like as it is something the government hasn't communicated yet.

Medical care in Manchester for expats
As an expat (who lives and works in the UK), you are entitled to free medical care. When you move to the UK, the first thing you will have to do is get your National Insurance Number (NIN).
In order to do that, you need to call the dedicated landline or the closest job center. They will give you an appointment. You will have to bring your passport, proof of residence, and employment.
From there, they will process the paperwork and send you your NIN after a few weeks.
This National Insurance Number is very important as you will use it for everything!
This number has to be provided to your employer as it's linked to your taxes. With that unique number, the tax office will know how much you earn and therefore how much tax to take off your wage.
Please note that taxes in the UK are paid by your employer so the money you receive from your bank account is tax-deducted. You do not have to declare your income. Everything is done beforehand.
Your NIN will also give you access to the NHS (the UK's medical care). This means that you can go to the doctor (known as a GP), to the hospital, and other medical-related places for free.
Buying a car in Manchester
Buying a car in the UK is fairly easy. You can find cars at car dealerships or online. You can use websites such as gumtree or Autotrader.
Once you found your car and paid for it, you will fill out the paperwork with the vendor. There are only a couple of pages. Basically, you need to add your personal information and address.
Once that's done, you will send it to the DVLA (the office that deals with everything road-related) via mail. A few days later, they will send you the official paperwork for the car with your name on it. Number Plates never change and it's unrelated to your car insurance which makes that process very easy.
As soon as you get the car though, you will have to go onto the DVLA website to register and start paying your road taxes. Road taxes depend on the car and can be anything between £0 and £30 per month.
You will also have to find car insurance. You can easily do this by using comparison websites. You will enter your personal and car information and will get quotes from all the providers on the market. You can then subscribe to the one you like the best. You will pay online with a bank card, super easy!
Buying a house in Manchester
As you may expect, buying a house is a more complex process.
Firstly you will have to find the house and set up viewings. Most estate agents use On the Market, Rightmove, and Zoopla. You will find almost all houses on the market on these websites. Once you find your dream house, you make an offer. If it's accepted, that's where the difficult things start.
Firstly, you will need to get your mortgage. The best way to get the best deal on mortgages is to go through a mortgage broker. They have access to all mortgages on the market and will find you the best deal! Their rates are generally between £30 and £100 and will be added to your mortgage.
Ultimately, they will save you so much more money than that. It's definitely worth it! Once that's done, you will need to find a solicitor to process the sale.
The bank you are taking your mortgage with will ask for a mandatory survey. You will need to arrange this with the vendor. Basically, the bank will send experts to review the property and make sure it's worth investing money.
Once the survey comes back and everything is alright, the solicitor will process the sale. It generally takes up to 12 weeks to process.
Transportation in Manchester
Manchester city center is quite small and easily navigable. Most places are accessible by foot. If you want to get around Greater Manchester, you will have to use the public transport network. Like the rest of the UK, public transport is amazing in Manchester.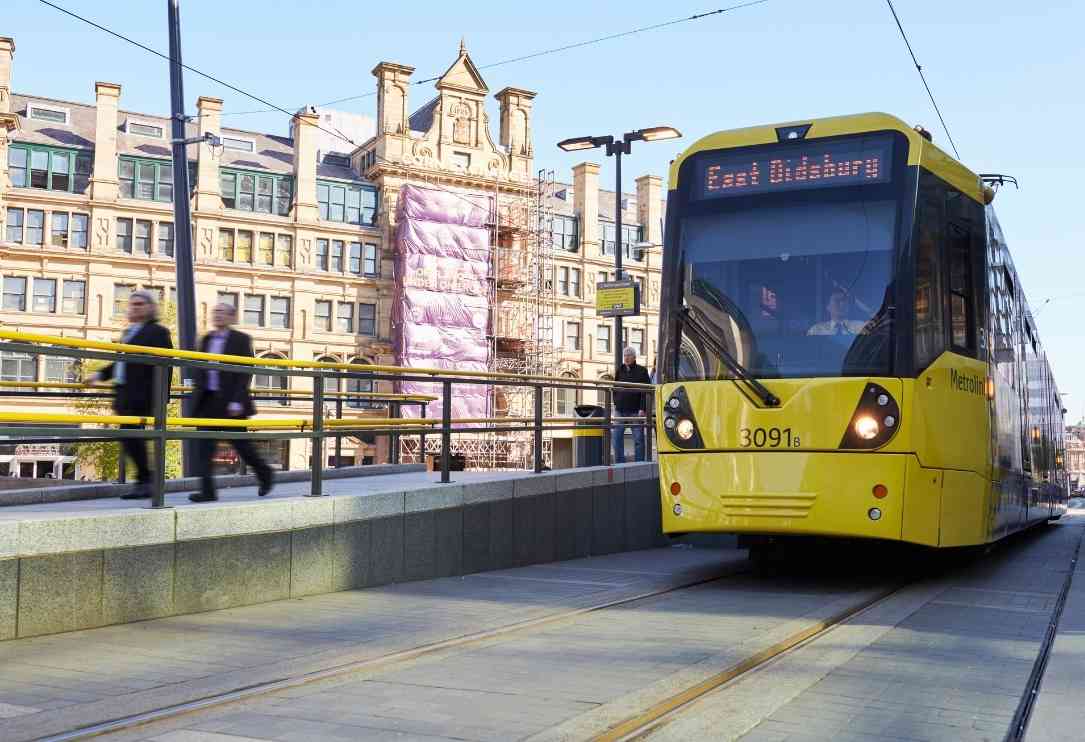 There are local train stations everywhere but also a very extensive bus and tram network. Depending on where you are going, you may have to take a bus, train, or tram. The best way to know is to use Google Maps. They have a partnership with Manchester public transport and will tell you the best way to get where you want to go.
Manchester is also improving the cycling lanes and more and more people are using bikes to get around. Manchester is an amazing city to live in. It's authentic, friendly, affordable, and lively, making it the perfect city for expats in the UK!
Pauline is a French citizen living in the UK since 2016. Before moving abroad, she spent a great deal of time in Italy and Spain which is where she developed that interest in travelling and languages. She also lived in the USA and spent a year on a Working Holiday Visa in Australia. During that time, she travelled all around the country on board of a station wagon! Camping and hiking were the norms!