This post was written by Matej Halouska, an expat from the Czech Republic who's been living in Auckland. In this post, he will share with you his best expat tips and practices in New Zealand!
My name is Matej and I am a travel blogger from the Czech Republic behind the blog Czech the World. I have lived in Auckland for one year before I was forced to return back home because of coronavirus.
I moved to New Zealand with my partner Adriana on Working Holiday Visas and it was such a great experience we will never forget. We will definitely consider coming back after the borders will open again.
And why did we choose Auckland?
We wanted to try to live abroad for a longer period and New Zealand is one of the few countries, where we can get a work visa for a year. We are nature lovers, therefore New Zealand has always been one of our must-visit countries on our bucket list.
Now, you are maybe asking – why did you choose to live in such a large city and not in some more remote place in nature. Well, the vast majority of people coming to New Zealand on Working Holiday Visa, work on fruit orchards.
Our case was different, we have already worked on a vegetable farm in England for a whole summer and this time, we wanted to find some more "proper" jobs, ideally in our major field.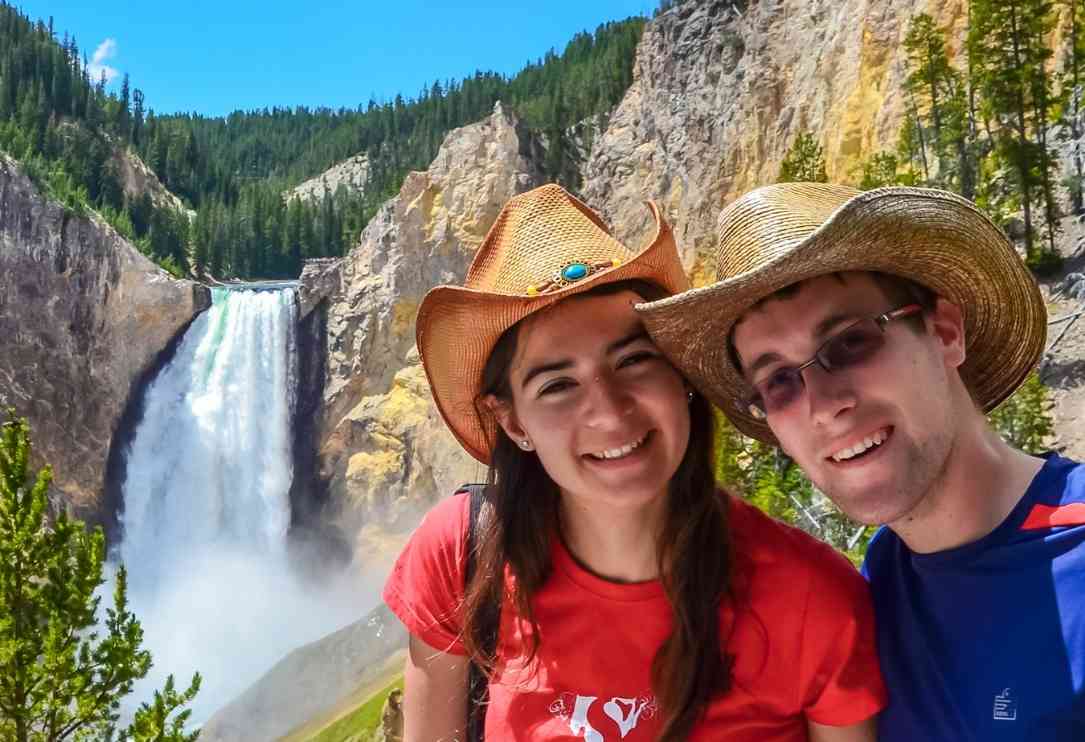 I am a programmer and Adriana marketer, therefore we needed to live in some larger city because it's much easier to find these kinds of jobs there. Before coming to New Zealand, everyone was telling us to leave Auckland as soon as possible and rather go to some smaller city like Wellington or Christchurch.
I started sending resumes to all kinds of different offers to all these cities but all interviews, I was invited to, were in Auckland. After a while, they gave me a job offer and that basically made a choice of city for us.
After living in Auckland for a year, we have to say that we absolutely do not regret it! Even though Auckland is huge, it's spread a lot and there are many green parks even in the city center.
The city is much greener than we expected. It's also close to some great surfing beaches, therefore it's a great place for outdoor activities.
Is Auckland a good place to live in?
Not a lot of people know this but Auckland is a waterfront city! Here, you get to enjoy the ocean and the benefits of living in a city. The quality of life in Auckland is great because New Zealand is one of the most progressive countries in the world that care about their citizen's well-being.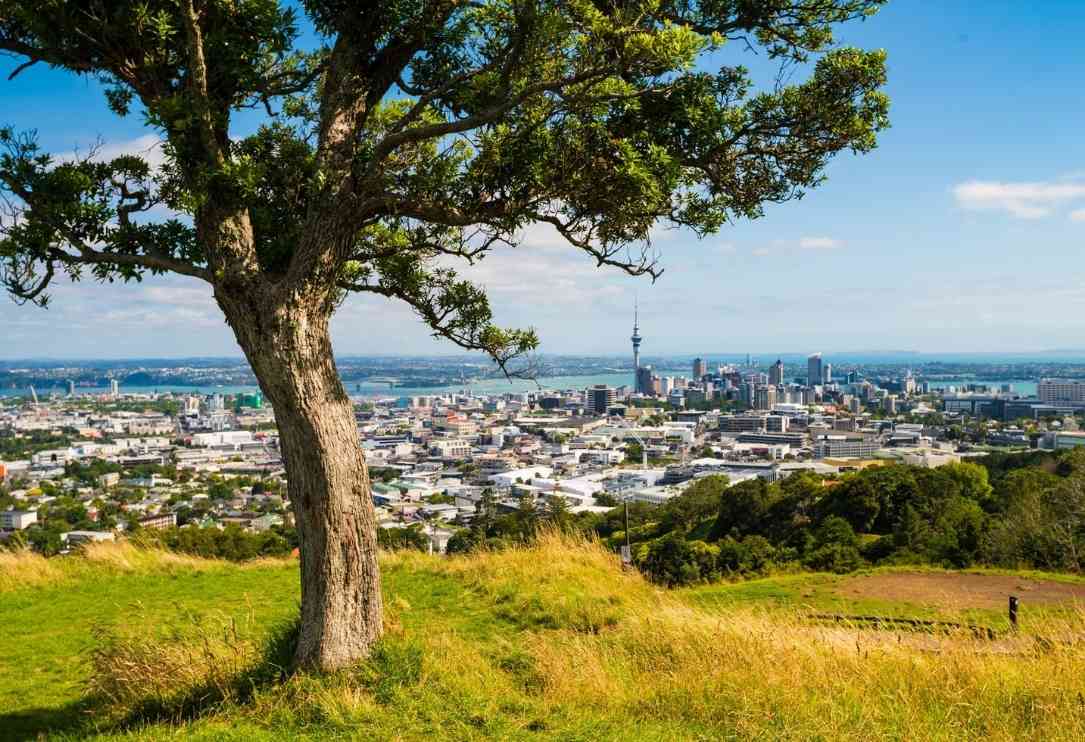 Living in Auckland made us realize how diverse it is when it comes to cultures. There are many expats who live here and we were quite surprised!
The kiwis are known to be very friendly and outgoing people so we never felt out of place while living here. There are also lots of things to do in Auckland which makes it the best place to live in New Zealand.
Is it expensive to live in Auckland?
New Zealand as a country is definitely expensive but if you compare it to New York City, it's still 17% cheaper. That's a great benchmark to compare your cost of living in the US.
Auckland is also New Zealand's economic powerhouse so if you get to work here as an expat, the salary is good and you don't have to worry about costs.
We spend at least $1,000 USD a month without the rent. You'll spend about $1,200 USD per month for a furnished apartment in the center.
What salary do you need to live comfortably in Auckland?
You can live comfortably in Auckland with $3,000 – $5,000 USD per month. Housing in Auckland is expensive so half of your salary will probably go to rent.
The middle-class net worth in New Zealand is about $340,000 USD per year for locals who have good jobs. If you're a digital nomad, I really think that $3,000 USD is enough.
Of course, all these depend on your lifestyle (i.e. shopping, eating out, etc)

Guide to living in Auckland, New Zealand: costs, expat tips, and everything you need to know
Personal experience living in Auckland
I would say that living in Auckland is pretty easy. It's very similar to living in other western countries. The main advantage is that there are so many immigrants and expats from all over the world.
Therefore, if you come to live in New Zealand, you're not an outlier.
People in Auckland (and in the whole of New Zealand) are friendly and amazing. We had Couchsurfing arranged for the first few days after arrival and the hosts helped us so much with everything!
They cooked for us, helped with all paperwork, helped with buying a car and other things. They even invited us to their Christmas party.
After that, we have lived for about two months in our converted van because the cost of housing is pretty high in Auckland.
We have found out about house sitting and started doing that. It was the best decision we could have made. We have lived in luxurious houses for free in exchange for taking care of pets.
After a month, we have decided to take our blogging to the next level and work on it full-time. And because since then we have worked both from home, house sitting was the best. We have lived in 9 different houses all around Auckland, which was great for exploring all these various areas.
About the language – be prepared that New Zealand English is slightly different. We have been used to American English, therefore we sometimes struggled to understand locals at the beginning. After a few weeks, we got used to it and it wasn't a problem anymore.
If you live in your van or some busy hostel and need to find a quiet place for work, public libraries are great! They are open to the public every day (sometimes except Sunday) and there are tables with electric plugs and free wi-fi.
Before we have found the first house sitting, we have been to so many different libraries around Auckland and all of them were great for working.
Cost of living in Auckland
Many people are afraid that the cost of living in Auckland is pretty high. It certainly could be if you are not a thrifty person, however, it doesn't need to be.
The most expensive is definitely housing. One room in a shared flat is NZ$120-300 per week (highly depends on the neighborhood). If you want a private flat, be prepared to pay around NZ$400 a week, and a private house is NZ$600 at minimum.
We highly recommend doing house sitting, because it will save you a lot of money. After all, we have heard that there are even many locals, who do house sitting full time.
Grocery is not that expensive. The salary – prices ratio is actually much better in New Zealand than in the Czech Republic, you can buy many more things for what you earn.
Even the minimal wage is decent and you can live with that. The cheapest supermarket is Pak n' Save, followed by Countdown. New World is a little bit more expensive than these two.
The Internet costs about NZ$75 per month. A meal in an inexpensive restaurant is around NZ$12-15.
Public transportation in Auckland is not great because most people drive their own cars. After all, New Zealand has the highest number of cars per capita in the world.
One ride by bus costs between NZ$2-7 based on the distance and be prepared that the buses do not always go exactly on time. There are also huge traffic jams, therefore we highly recommend avoiding traveling during peak hours.
The first neighborhoods, we have lived in, were in North Shore – Forrest Hill and Birkenhead, these are great places for living. It's close to some nice beaches, it's much more laidback than the city center and it's still pretty close to everywhere.
After that we lived in Taupaki and Riverhead, – these are further, they're already more like villages than a city. Then we have lived in Titirangi, which is a very green area close to the Waitakere Ranges Park, which is a great area for hiking and it's close to some famous surfing beaches.
Finally, we have lived in Remuera, which is pretty close to the city center, however, it's a very nice area with a lot of parks and villas.
☕ Support this blog's honest and transparent journalism. Help us add value to our content! Keep P.S. I'm On My Way content free for all by donating to our coffee fund.
Resident visa in New Zealand
New Zealand has a certain quota for work visas for each country. For instance, there are 1200 working visas offered to Czech Republic citizens every year to live and work in New Zealand.
Some countries like Germany or France have unlimited visas. Some like Poland or Austria have, on the other hand, only 100 per year. Is it easy to get a working visa for New Zealand if your country doesn't have an unlimited quota?
You just need to be quick! The quota opens once a year and about 10,000 people from the Czech Republic apply every year. All the visas are gone in about 30 minutes.
If you want to try to apply, check our step-by-step guide to New Zealand's working holiday visa.
Medical care in New Zealand
Medical care in New Zealand is not great in general. Especially in smaller cities. We personally didn't need to use it, however, our good friend had a serious car accident and told us that the hospital in the small city New Plymouth was terrible and he was glad that they quickly transported him to Auckland.
Therefore, this is another reason, why to choose living in Auckland. It has the best medical care in New Zealand. Dentists are extremely expensive in New Zealand.
It's actually cheaper to buy a return flight to Thailand and go to the dentist there. You can at least enjoy a nice vacation.
Buying a car in New Zealand
We recommend going to the car fair, which is held every Sunday on Ellerslie Race Course. You can usually find here dozens of cars you can buy from other backpackers or professional sellers. We have bought our van there. A good option is also to join Facebook groups, where people post cars for sale.
It's definitely a good idea to buy a car for moving around the city. The public transport is serviceable, however, it's not great.
And if you want to go on trips outside the city, it's very difficult to get anywhere without a car (unless you like hitch-hiking, which works pretty well in New Zealand).
You need to get used to driving on the left-hand side, apart from that, driving is quite easy in New Zealand, drivers aren't nervous.
I just highly recommend avoiding driving at peak times because the traffic jams are terrible. The city is huge and spread a lot, therefore it's not really walkable. For moving around the city center, you can use Lime Scooters, which are great.
What else? Living in Auckland tips
The weather is very unpredictable, it's very common to have all four seasons during one day.
Bring warm clothes! House insulation is pretty bad in New Zealand, so it's usually cold inside, especially in older houses. We were wearing down jackets most of the time inside at home during the winter!
Foreign currency exchange rates in New Zealand are not great. We have brought US dollars and were surprised by how bad the rate was. I highly recommend transferring money using Wise: check my complete Wise review!
It's not that easy to get a skilled job. You need to have some good references. It's very easy to find a non-skilled job, though.
New Zealand is so far from everything. It's pretty hard to travel anywhere out of the country. However, New Zealand is so beautiful that you just don't need to. Expect for visiting some of the Pacific islands, which is totally worth it. We have been to Samoa and that's such a beautiful island in the middle of nowhere.
New Zealand is large. If you look at the map, it might seem like a small island compared to Australia but it's not. If you want to only travel around, plan at least 3-4 weeks. If you want to see everything important and not be in a hurry, two months should be fine.
Living in Auckland on Pinterest: save it for your move!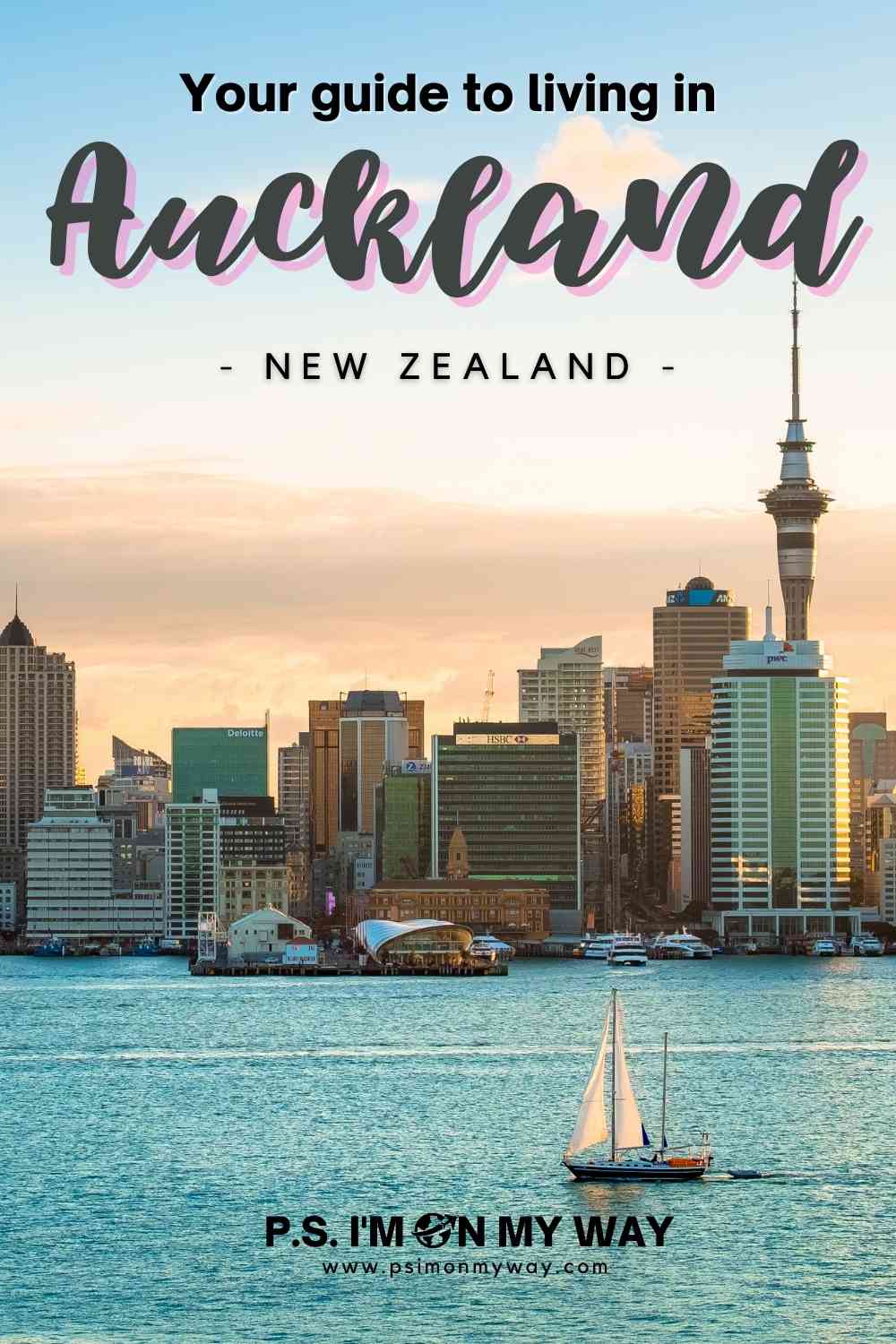 Matej is an active sportsman, traveler, passionate photographer, and former scout leader. He had loved nature, sports, and an active lifestyle from his childhood. He has led the scout unit to help to raise children for many years and wanted to continue helping others and therefore the travel blog Czech the World was a logical step.