I did Argentina solo travel many times and on one occasion, I even ended up living here! Argentina is always a country I keep coming back to. Now that it's open, I am going to share with you some of the best places to visit in Argentina so start planning your trip!
???? Reader Mail: Hola Trish! I found out about you from a fellow Australian who used your blog to go backpacking in South America. I really love your content as it encourages women like me to travel solo!
I planned to do my Argentina trip last year but then it was hard to go in and out of Australia. Now I am finally ready to hit the road! I am 27 years old and I feel like I need to travel now!
As you know, Argentina is popular with many Australians like me. Can you recommend places to visit in Argentina or perhaps an itinerary that you've already written on your blog?
I appreciate all the encouragement you give to solo female travelers. I would like to buy you a cup of coffee if we cross paths in Latin America. Thank you for the work that you do and more power!
-Isabella Lukin, Australia
Dear Isabella,
Ever since Argentina opened in November 2021, I keep getting questions like this which is great because all my Argentina content has been stagnant for a while! It really drives me to update all these posts!
I am also going to Argentina this year. When are you headed? Perhaps we can do the trip together but I only have three weeks this time around.
I will share with you all the places to visit in Argentina to add to your itinerary but I would say you should focus on Buenos Aires and Mendoza. I'm not really sure how much time you have in Argentina but this should work!
If you feel like this article is incomplete, feel free to reach out and I will gladly modify this post for you. This blog thrives on reader questions so keep them coming!
Xx,
Trisha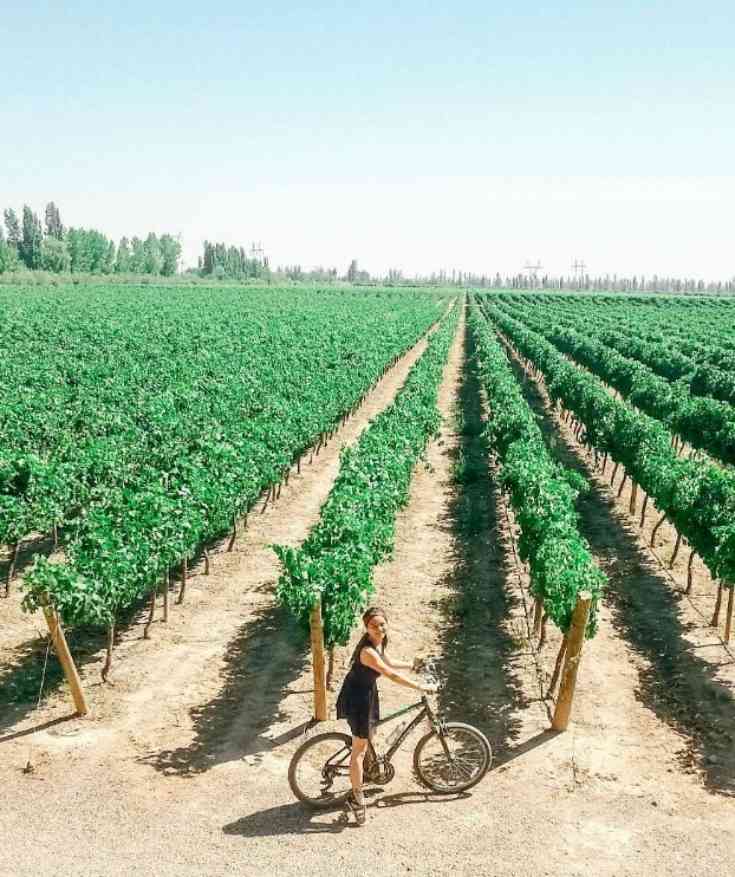 ???????? Argentina solo travel at a glance
Capital: Buenos Aires
Currency: The currency in Argentina is called the Argentine peso (AR$). US$1 = AR$110. I will tell you about the blue dollar market in Argentina later on.
Power plug: In Argentina, the power plugs and sockets are of type C and I. The standard voltage is 220 V and the standard frequency is 50 Hz.
Visa:
Language: The official language in Argentina is Spanish. The whole of Latin America speaks Spanish so if you travel to neighboring countries like Chile, Colombia, Peru, and Ecuador, all these countries speak Spanish. In Argentina, not everyone can speak English so in order to survive, you might need to learn some basic phrases.
Culture in Argentina: Largely influenced by Spanish, Italian, and other European backgrounds, Argentina is the Europe of South America. You will find a lot of European influence in this country. For example, there are some Italian words that Argentines adapt as "Spanish." They like to say "guarda" (look out!), the same way the Italians use it. Argentinians are very direct and blunt. This is the reason why most countries in Latin America are intimidated by them. In general, Argentines are very nice people and will accommodate you the best way they know-how.
Transportation: Argentina is a large country but transportation is quite efficient. Trains, tramways, first-class long-distance buses, taxis, commuter trains, subways (Subte in Buenos Aires), ferries (Boquebus & others), Remises (private taxi service), and airports (with airplanes); there are many ways to get around while visiting or living in Argentina. You can travel long-haul with a sleeper bus that normally costs less than US$100.
Wifi/Internet in Argentina: Argentina is pretty advanced when it comes to wifi connectivity. They are actually enticing digital nomads to move to Buenos Aires through the Argentina digital nomad program. You can read about that by checking my Argentina archives.
Argentina sim card: Claro, Movistar, and Personal are the three main telecommunications providers in Argentina. The three all have about the same market share. Plans are pretty much alike for the three of them and the coverages are similar.
Suggested travel duration: Argentina is a massive country so if you have time, three weeks is ideal (from north to south). If you only plan to visit Buenos Aires and Mendoza (my favorite destinations), you can simply do 10 days. I will suggest more itineraries and routes in this post.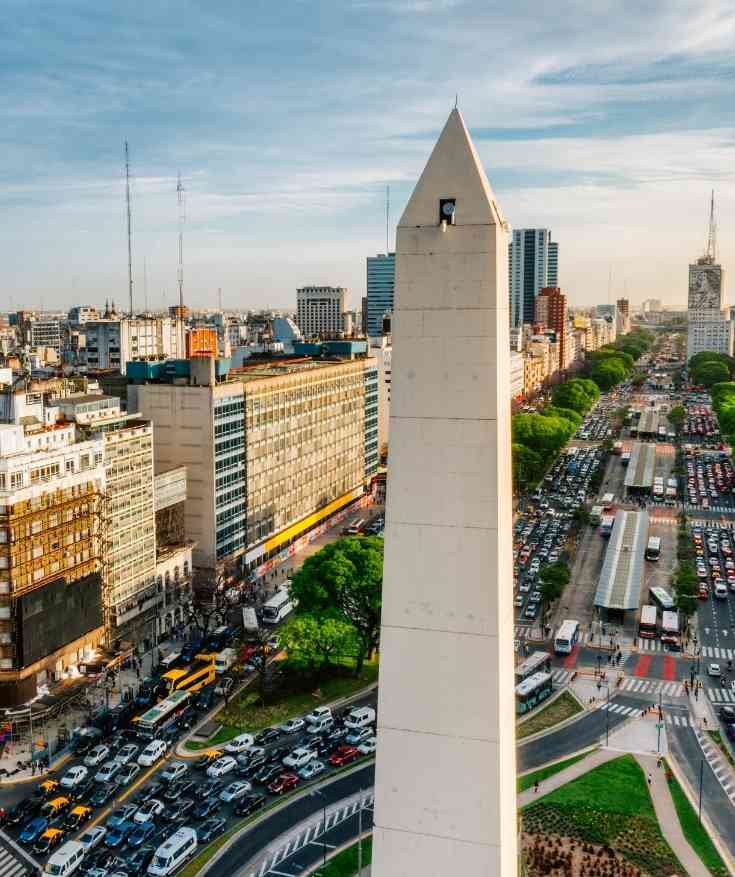 Is Argentina a safe country to visit?
ABSOLUTELY! I always feel safe in Latin America in general but safer in Argentina. Mainly because I already lived in Argentina and I have so many friends here!
But honestly, you don't have to worry about safety in Argentina. In fact, you will hear very little news about the dangers of traveling in Argentina. It's a very tourist-friendly country, especially now they are trying to recover from being closed for over a year because of the pandemic.
What is Argentina famous for?
Argentina is famous for its food and wine. In fact, it's my favorite cuisine in the world! Believe it or not, despite living in Mexico, I'm always on the hunt for the best Argentine restaurants.
The country is also famous for expeditions to Antarctica that depart from the southernmost part of the country, Ushuaia. These expeditions only happen during the summertime (December-March) as the weather in Antarctica is more tolerable at this time of the year.
What cities should you visit in Argentina?
The city that you shouldn't miss in Argentina is, of course, Buenos Aires. BsAs is one of the most beautiful cities I've seen in my life! I would say it's definitely for your people as it's very upbeat.
I also got the chance to live in Cordoba (where I taught English). Cordoba is bigger and is an ex-pat hub mainly because rent here is cheaper than in Buenos Aires.
Rosario is optional. I only visited Rosario because I had a friend there whom I met while backpacking Ecuador. Another thing that drew me to visit Rosario is Messi and Che Guevarra. Rosario is their hometown! I've been a fan for a long time and wanted to see what their hometown is like.
Is Argentina expensive?
Not at all. Argentina is currently experiencing a very bad economy so if you bring USD here, it will go a long way! They are currently building a program where tourists can open a bank account and deposit USD in the account.
The blue dollar (black market) is still most popular with tourists and expats. If you know locals who live in Argentina, you will get a better conversion rate by exchanging it in the black dollar market.
See also:
✈️ Planning your trip to Argentina
Best time to visit Argentina
The best time to visit Argentina is from December to March. It is really perfect for those who are escaping the winter in the USA, Canada, and Europe! Argentina's summer is in December (strange, right) and this is usually the most popular time for tourists to visit.
The high season in Argentina is during the months of November, February, and July. Patagonia and in the south as prices are higher. The peak season in the south is from December to February. There will also be big crowds on the beach as this is Argentina's summer season. From June to August, skiing is pretty popular because of the snowfall.
The shoulder seasons in Argentina are from September to November and March to May. This is the best time to visit Buenos Aires because it's not too cold or not too hot. Leaves fall spectacularly in March and April. The Mendoza region has its grape harvests and wine festival.
The low season in Argentina is from June to August, where prices are generally lower than usual with small crowds throughout the country.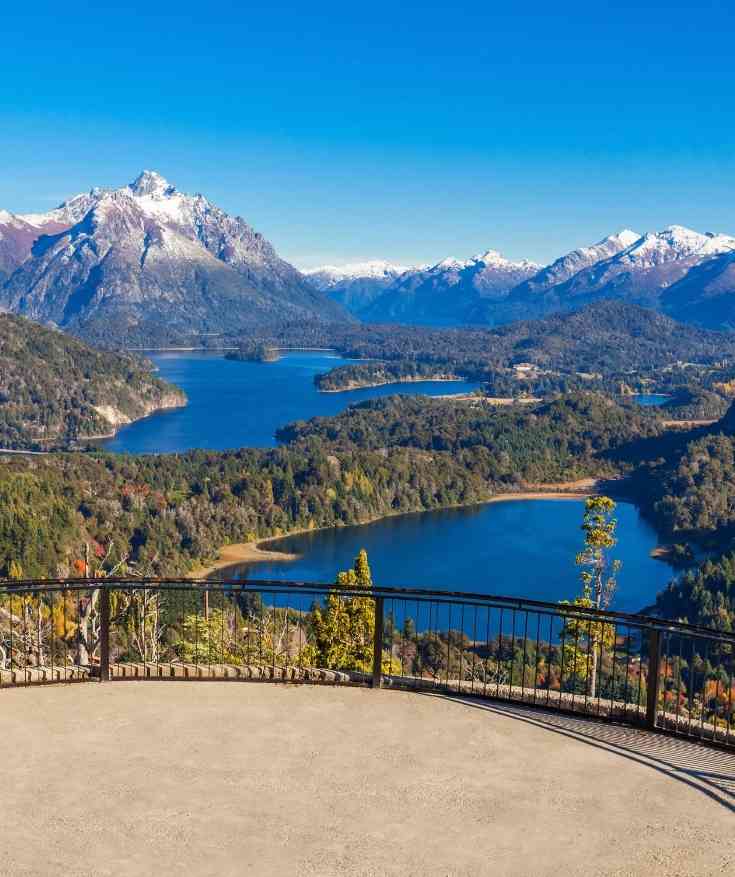 ???? Argentina travel cost
Accommodation costs in Argentina
From hostels to Airbnb, you'll never run out of options throughout the country. The hostels offer dormitory beds ranging from US$9 – US$20 depending on where you are located while the private rooms for two start from $20 – US$50. Airbnb properties have an average price of US$60 per night.
If you are lucky, the cheapest room is roughly US$18. Budget hotels offer an average of US$80 per double room and three-star hotels can go up to US$175 depending on the season. Homestays are a popular experience as well.
For as low as US$15 to US$30, you will be able to have an authentic stay with the locals and some even offer free meals.
Food costs in Argentina
From empanadas to asado, there are several local dishes that shouldn't be missed on your visit to Argentina. Meals in local restaurants start from US$6 while fast-food restaurants start from US$3. Fine dining restaurants that offer high-quality steak meals offer at least US$75 to US$120 meals.
A good quality bottle of red wine is US$13 while the beer from the supermarket costs a dollar. A regular cup of coffee is less than a dollar and can cost a little bit more in some cafes in the city.
Transportation costs in Argentina
Options for short and long-distance travel around the country never run out, from flights to trains and buses. Since regional trains and flights can be a little bit costly, bus networks improved over the years. There is a transportation card called SUBE, which you can reload and buy in selected stores.
A monthly ticket for public transport might cost around US$28. This can be used for buses, commuter trains, and the subway. A cab ride around the city starts at US$4 every 5 miles.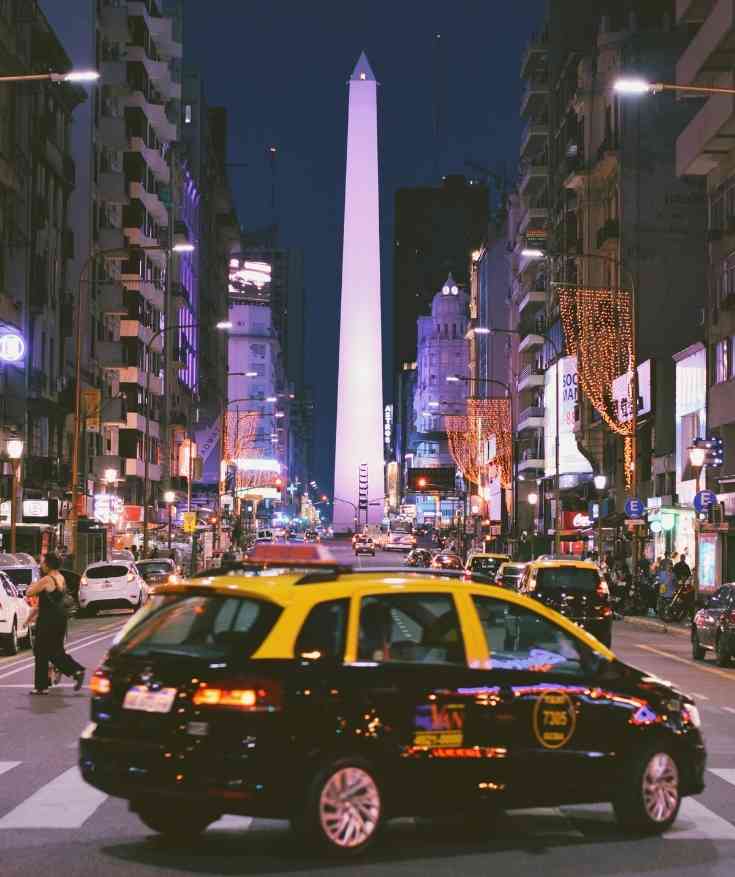 ???? Places to visit in Argentina
Mendoza
Wines are pretty much a staple for every Argentine home. The Mendoza Province is one of the most important wine regions in Argentina with two-thirds of its production done there.
They produce the finest Argentinian wine known around the world. A trip to a winery is a must for fans of vino (like me). There are arranged tours that can take you to a couple of wineries that shows the whole wine production, even give you free samples.
Plan your trip to Mendoza:
Things to do in Medoza
Airbnb and Vrbo in Mendoza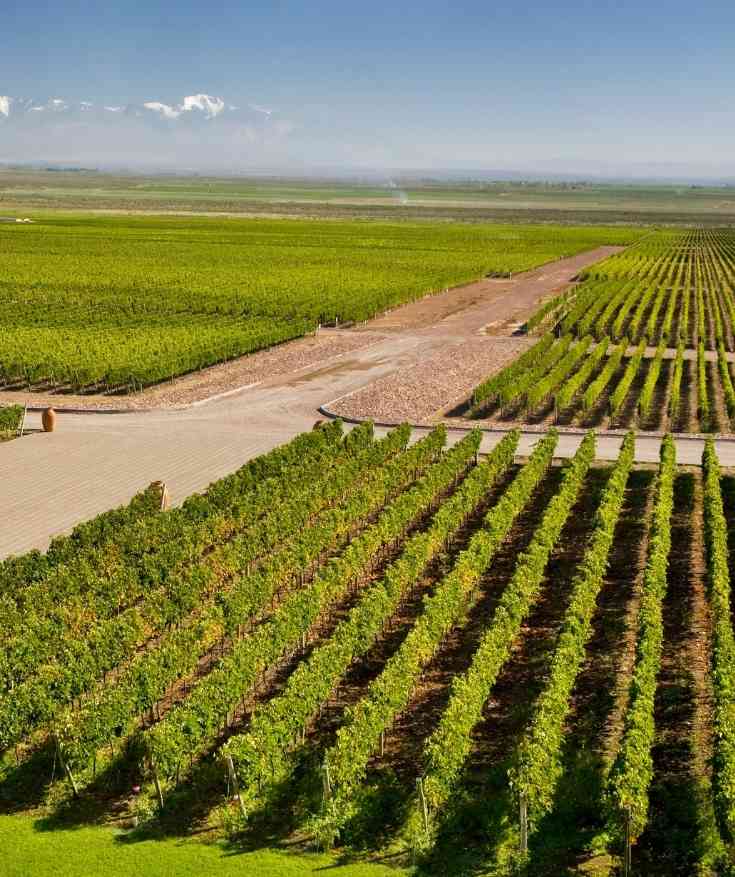 Buenos Aires
Time travel to the 17th century by visiting the oldest barrio in Buenos Aires. This area has some of the nicest museums, from historical to contemporary art.
There are dozens of street markets and cafes where you can grab a choripan or spend a crazy night with tourists and expats. Learning the tango in this neighborhood is also one of the cheapest in the city.
Plan your trip to Buenos Aires:
Things to do in Buenos Aires
Airbnb and Vrbo in Mendoza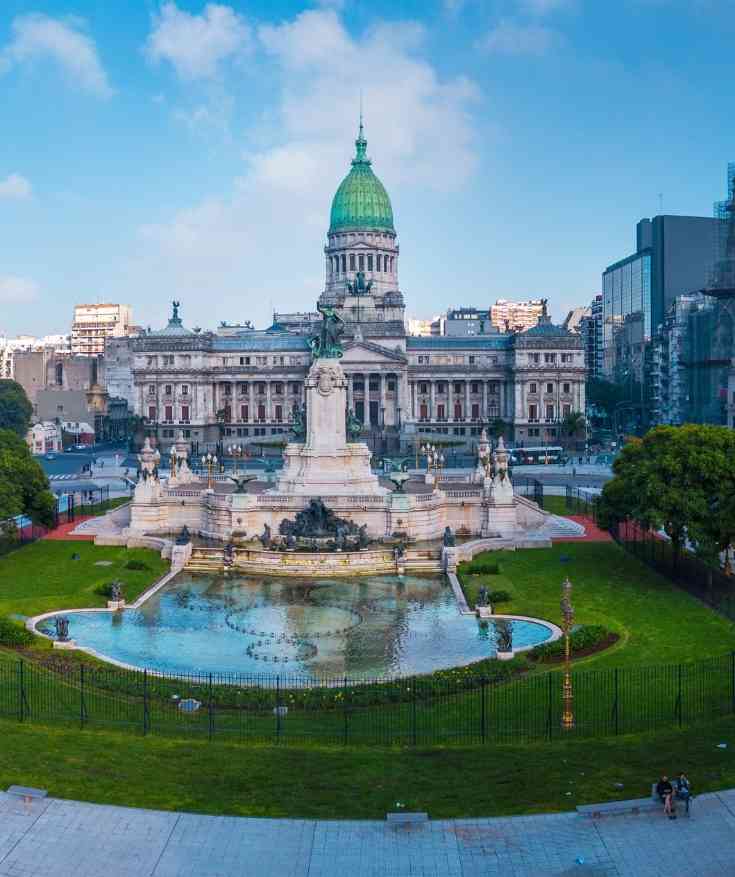 Neuquen
Yes, dinosaurs did exist some lifetime ago! Witness a true-to-life Jurassic Park, where you will encounter fossilized dinosaur eggs and remains of some of the largest creatures that ever walked on the earth's surface!
The excavation site is 95 kilometers away from the city of Neuquen which is accessible by bus, train, or plane from Argentina's major cities.
Neuquen is the largest city in Argentine Patagonia and it's always nice to stay here and unplug. It's a great vacation spot for outdoor enthusiasts who love mountains and lakes.
Neuquen has its own Patagonia wine route so you can definitely do wine tours here! It is also very popular to have a very upbeat nightlife. I will share with you the best bars and pubs to party in Neuquen in another post!
Plan your trip to Neuquen:
Things to do in Neuquen
Neuquen Airbnb and Vrbo
Ushuaia
This is the largest city of Tierra Del Fuego where travelers come from around the world to begin their journey to Antarctica or end their South America trip. Don't miss the "Train to the End of the World", formerly built as a freight line to serve the prison of Ushuaia to transport timber.
It is now a tourist attraction that leaves the 'End of the World' station 8 km west of Ushuaia into the Tierra del Fuego National Park. It is also considered the southernmost functioning railway in the world. The snow-capped Andes is definitely a picturesque backdrop.
Plan your trip to Ushuaia:
Things to do in Ushuaia
Ushuaia Airbnb and Vrbo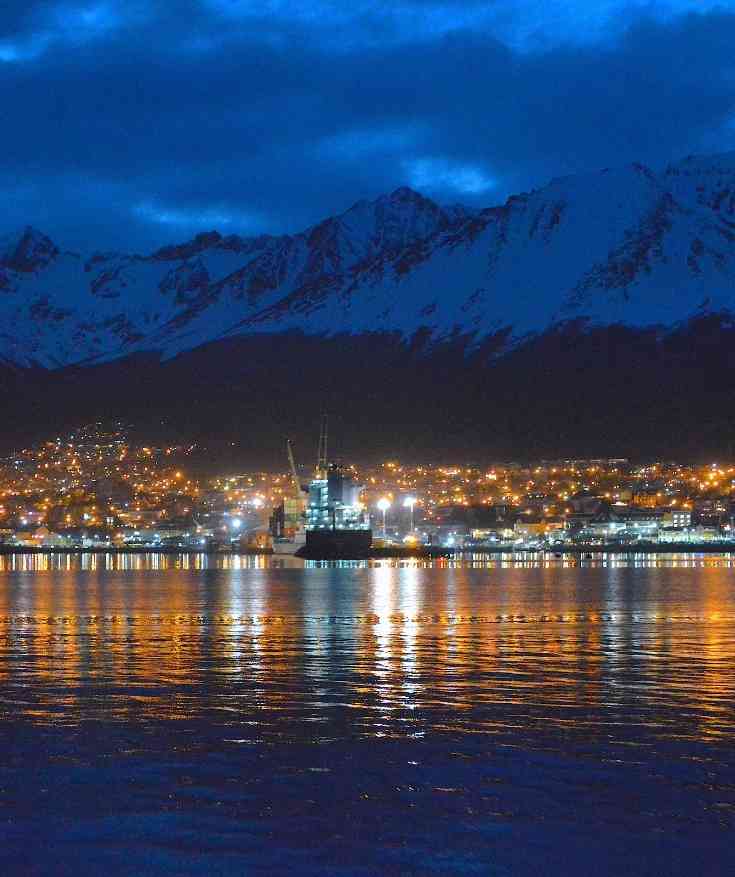 ⛷️ Things to do in Argentina
Outdoor Adventures in Argentina
Aconcagua
Get those hiking gears ready and trek to the Western Hemisphere's highest mountain. The journey to the summit, 7,000 feet above the ground, is definitely exciting but requires a substantial amount of preparation. There are many guided hikes in Aconcagua so you don't have to do this on your own!
Aconcagua is close to the city of Mendoza and most of the guided hikes start here. You can also add the Chile side to your Aconcagua itinerary. It usually lasts 6-8 hours and prices start at US$125.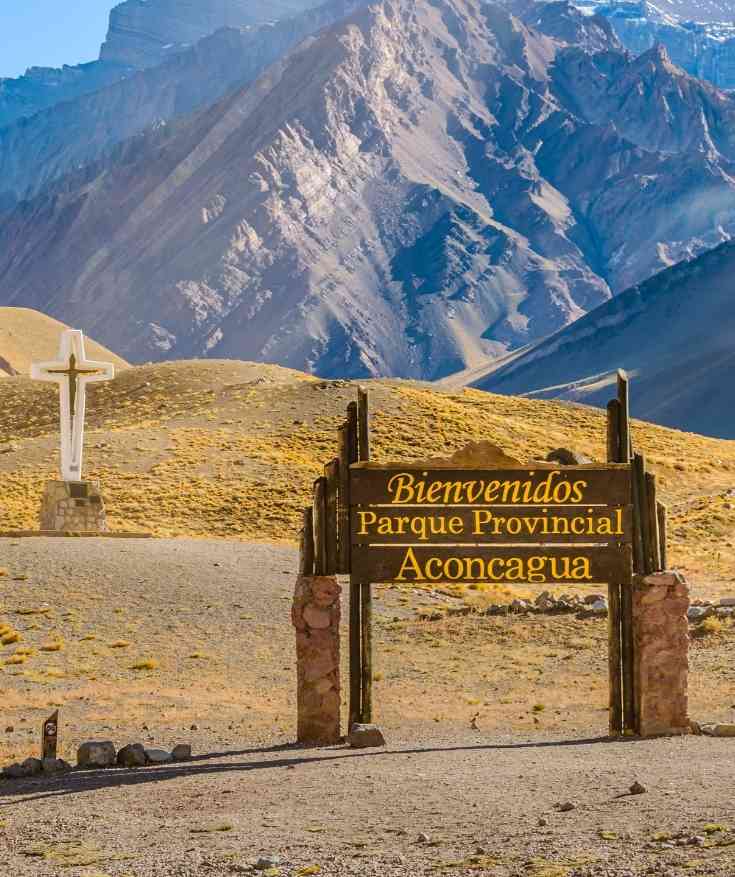 Cueva de las Manos Pintadas
Translated in English as the "cave of the painted hands", this archeological wonder boasts 13,000 years old rock paintings made by its inhabitants in about 7300 BC. It is currently maintained and protected under the UNESCO World Heritage list.
Located in the province of Santa Cruz, Argentina, it's about 163 km from Perito Moreno so you can definitely combine this tour with it. It's one of the best and most unique sites in the south!
Tours to Cueva de las Manos always depart from Perito Moreno so just book your accommodations here. From Perito Moreno, the drive to the caves is about 1.5 hours. A guided tour costs around US$100 and lasts for 9 hours.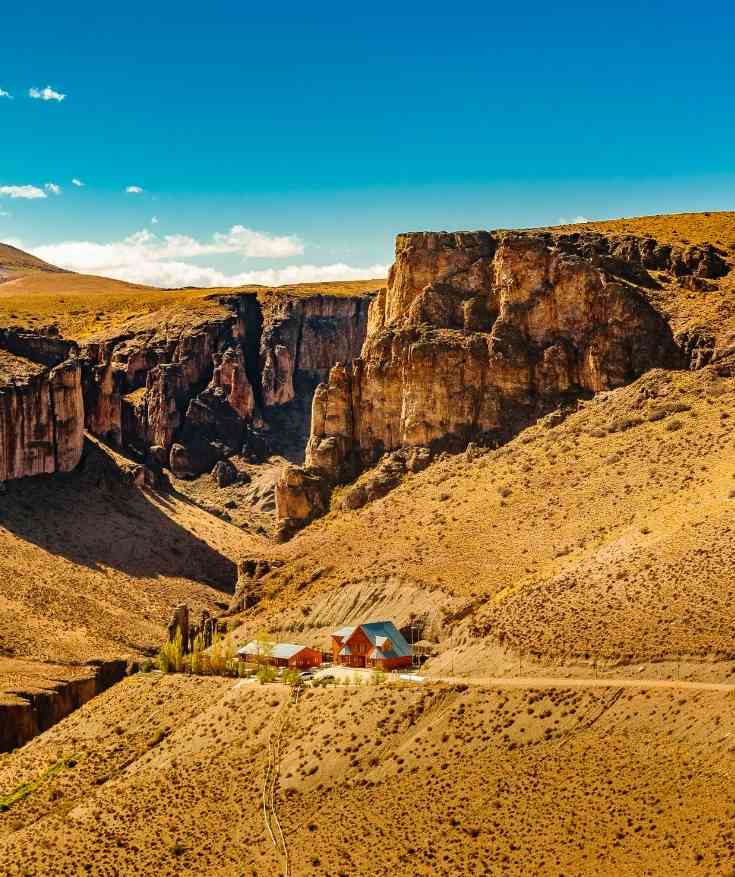 Iguazu Falls
I spent my birthday in Iguazu Falls in 2015 and it was one of the best experiences! A local legend suggests that an angry snake divided the river into two after a man rescued his lover from being the sacrificial lamb for the said snake.
Nonetheless, wherever this spectacular display of nature came from, the Iguazu Falls has proven its might when it was declared one of the seven New Natural Wonders of the World.
It is shared between Argentina and Brazil which also marks their borders. The falls are higher and twice as wide as the Niagara (which astounded me having seen both, I still can't believe how much water comes out of Iguazu), so the area has been nicknamed "Niagara on Viagra".
Admission tickets to Iguazu Falls cost US$45 and you don't really need a tour guide to go here. I did this by myself!
????️ Check prices and availability for accommodations: Puerto Iguazu Hotels | Puerto Iguazu Hostels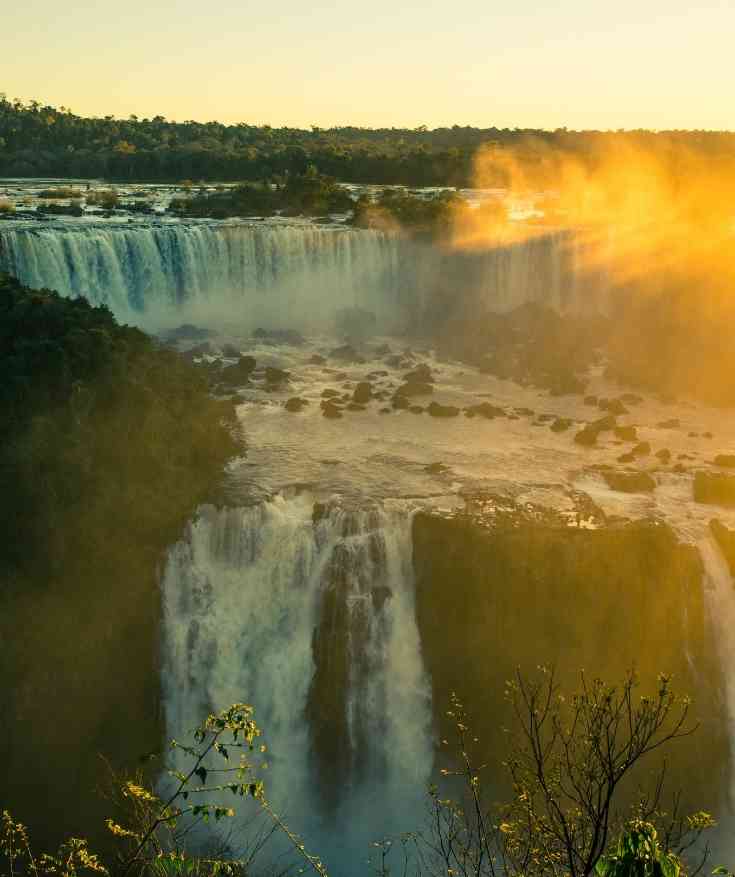 Perito Moreno Glacier
Probably the most notable site to see when in Patagonia, go here before the rest of the world melts this attraction. This ice field is the world's third-largest reserve of freshwater.
I visited Perito Moreno because I have a long-time friend who is from Calafate. I stayed in his house without knowing that Perito Moreno was close by! It was really funny how I came across this popular tourist attraction in Argentina!
I would suggest staying in Perito Moreno/Calafate for at least a week since there are also other things to do apart from the glacier.
The best Perito Moreno tour is by taking a boat from Calafate. Prices start at US$75 – US$100 and this is a mini-trek so don't worry!
????️ Check prices and availability for accommodations: Calafate Hotels | Calafate Hostels
Ruta de los Siete Lagos
This scenic route is the famous passageway to the seven lakes between San Martín de Los Andes and Villa La Angostura in the Neuquén Province.
The lakes are Nahuel Huapi, Espejo, Correntoso, Escondido, Villarino, Falkner, and Machónico which also have several fishing spots.
Most of the 7 Lakes tours I know depart from Bariloche and they're just day trips that last for 9 hours. Prices for this tour start at US$100.
????️ Check prices and availability for accommodations: Bariloche Hotels | Bariloche Hostels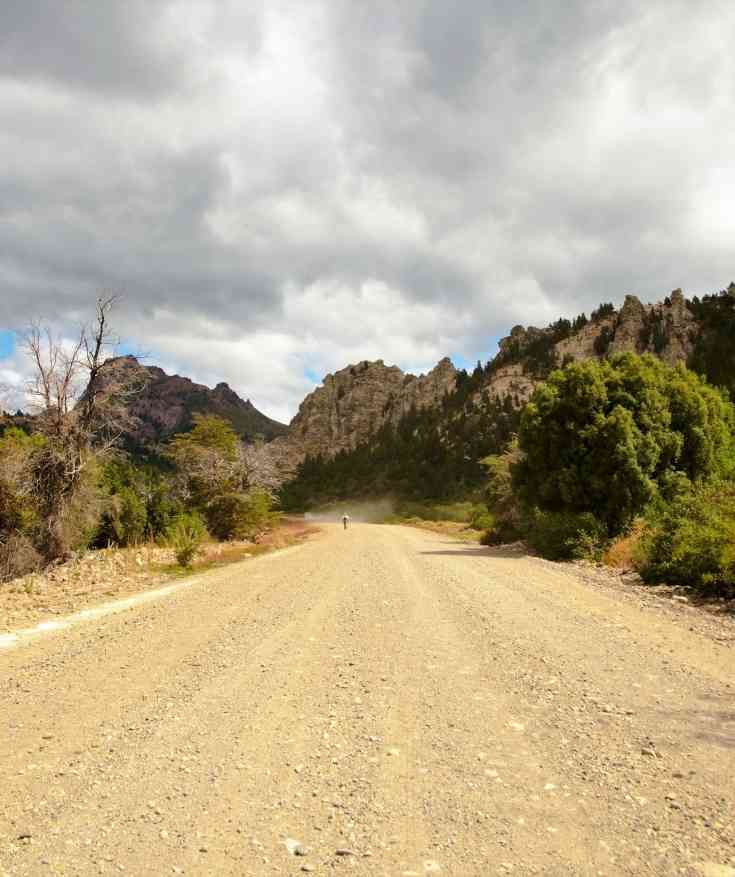 Talampaya National Park
Talampaya National Park is one of the top-rated places to visit in Argentina. It is incomparable to the Grand Canyon but I really can't say that because I've never been to the Grand Canyon. It's just feedback I got from American friends.
Here, you will find magnificent rock formations (geoglyphs) and huge reddish walls that you can explore. Tour companies usually give 3 hours since it's massive!
A day trip to Talampaya National Park starts at US$185 and lasts for 12 hours. Most tours depart from San Juan. Mendoza is about 2.5 hours away and you can also do it from there.
????️ Check prices and availability for accommodations: San Juan Hotels | San Juan Hostels
???? Argentine cuisine: what to eat and drink
Asado con cuero
That's the one tourists go for. Cow (or sheep) meat is slowly grilled in their skin so the meat keeps its softness and its taste. This way of cooking meat comes directly from the "gauchos" and has now been developed in most restaurants, and even at a gastronomic level. Make sure you don't leave the country without having tried it!
Empanada
Delicious little calzoni filled with a variety of ingredients: meat, eggs, and raisins; ham and cheese; spinach; cheese and onion and so many more! Every single area of Argentina has a different recipe.
In some regions the empanadas are baked, in others, they are fried, salty or sweet, it doesn't matter because they're all excellent! And this is one of the dishes likely to become the national traditional dish. Just to tell you that you really can NOT try it!
Mate
You cannot miss the mate when you go to Argentina. The "mate" is the name of the content and the herbs we put inside it are called "yerba". We fill the "mate" with "yerba", then we add hot water (but not boiling!), or cold water, coffee or orange juice depending on the province, drink, and share!
The Mate itself deserves a full article because there are certain ways to serve, drink and share it. But definitely try it (careful it's very bitter in taste!) and never refuse if someone offers one to you.
Mazamorra
Argentine gastronomy is also largely made of sweet things. If many deserts come from Europe and were brought by the colonizers, they have been changed and adapted. In the end, they are very different from what you can find in Europe or elsewhere. Mazamorra is a dessert made of white corn, water, sugar vanilla, roots, and a bit of cinnamon.
#5: Dulce de leche
A traditional sweet paste that looks and tastes a lot like caramel but is thicker and sweeter. In Argentina it is used absolutely everywhere, and often replaces chocolate: you can eat it with bananas, bread, cookies, ice cream, cakes… basically anything you want!
Trisha is one of those people who left their comfortable life to travel the world and learn about life. Her style is to stay in one place she likes for 3 months (or more) to know what it feels like to eat, cook, speak, and sleep in another culture that isn't hers. She'd like to believe she's not traditionally traveling but she just chooses to be somewhere else all the time. In no particular order, her favorite cities in the world are Barcelona, Buenos Aires, Hong Kong, Mexico City, and Tel Aviv.