☕ Support this blog's honest and transparent journalism. Help us add value to what we are sharing. Keep P.S. I'm On My Way free for all by donating to our coffee fund.
This Peru travel guide is from my experiences traveling Peru alone for 6 months. I traveled the country from north to south (Mancora to Puno) and in this post, I will share with you all my adventures, including how I ended up living in Peru.
📬 Reader Mail: Hello Trisha! I love all your Peru and South America blogs! I have been following you since 2013 when you first went to South America. I am very impressed with your travels, and now it's time for me to go! I saw that you were recently in Peru. Can you please help me understand how you traveled to Peru alone as a woman? I would like to get your opinion and read your stories. Thank you so much!
– Justine, San Francisco, CA
Most of my time in Latin America was spent backpacking Peru and it was one of my favorite countries in South America. Despite its macho culture, the Peruvian people showed me nothing but love and hospitality.
I am not saying this is the best Peru travel guide there is but what I can say is that I've spent a lot of time in Peru enough for me to say that these recommendations are credible and are based on experience.
Now let's get started! The timeframe of backpacking Peru is definitely up to you. Each city is distinct and has different activities so you will really enjoy jumping from one lifestyle to another. One piece of advice I can give you is don't give a time limit for backpacking Peru — take your time because you will be surprised how much you will get to love this country.
If you insist, I would say 3-6 months is a good timeframe. With this, you will fully get to know Peru's wonderful culture, odd Spanish language, and impressive gastronomic scene.
I traveled to Peru for a total of 163 days, maxing the visa for Philippine passport holders. I traveled from north to south, then back to the north again – honestly, I didn't have a route in Peru. I just went wherever there was an opportunity for volunteering and visiting friends.
But most of my months here were spent in Paracas – a coastal town one (1) hour away from Lima where I spent four (4) months! In Paracas, I worked in a bar in a hostel. Some people skip this town but this is my favorite place in Peru!
Here, I was able to make long-lasting friendships and up to now, I am still in touch with these people. We even went to Israel to attend one of our friends' weddings! Peru is where most of my formative years were spent and I will always choose to go back no matter what.
🤮 Reading extensive guides like this can be very overwhelming so take it one section at a time. Bookmark this page for later and don't be too hard on yourself. I myself got a headache from putting this together!
🇵🇪 Peru at a glance
Capital: Lima
Currency: The currency in Peru is called the New Peruvian Sol (PEN). US$1 = S/3.76
Power plug: Peru uses types A (2 flat parallel pins), B (two flat parallel pins and grounding pin), and C (two round pins).
Visa: Americans, Canadians, Australians, British, and most European citizens don't need a visa to visit Peru. You can stay up to 4-6 months on a tourist visa.
Language: The language in Peru is Spanish. In Lima, many people speak English since it is the business hub but in most tourist spots in Peru (especially in the mountains), people don't speak good English.
Transportation: Traveling the country by bus is common and it is very efficient. Most travelers who visit Peru have the exact same route so Peru is quite easy to navigate. This is not something you have to worry about in Peru. They have designed their transportation to go to the most remote places.
Wifi/Internet in Peru: Internet in Peru is not that fast but this is only a concern if you are working remotely. For Peru travel navigation, the Internet connection is stable bus as as a digital nomad, the only place that I didn't have Internet problems was Lima. If you want to purchase a sim card, Claro and Movistar are 2 of the network providers in Peru. A sim costs US$5 without data. You can top-up/reload in any convenience store in Peru. I used Claro while I am in Peru (I availed a plan) but most of my friends are with Movistar.
Suggested travel duration: Peru is a big country. I did it for 6 months but I had planned to travel the whole country slowly so 6 months was the right timeframe for me. If you have a time limit, a 2-week Peru vacation is enough time to visit the important landmarks.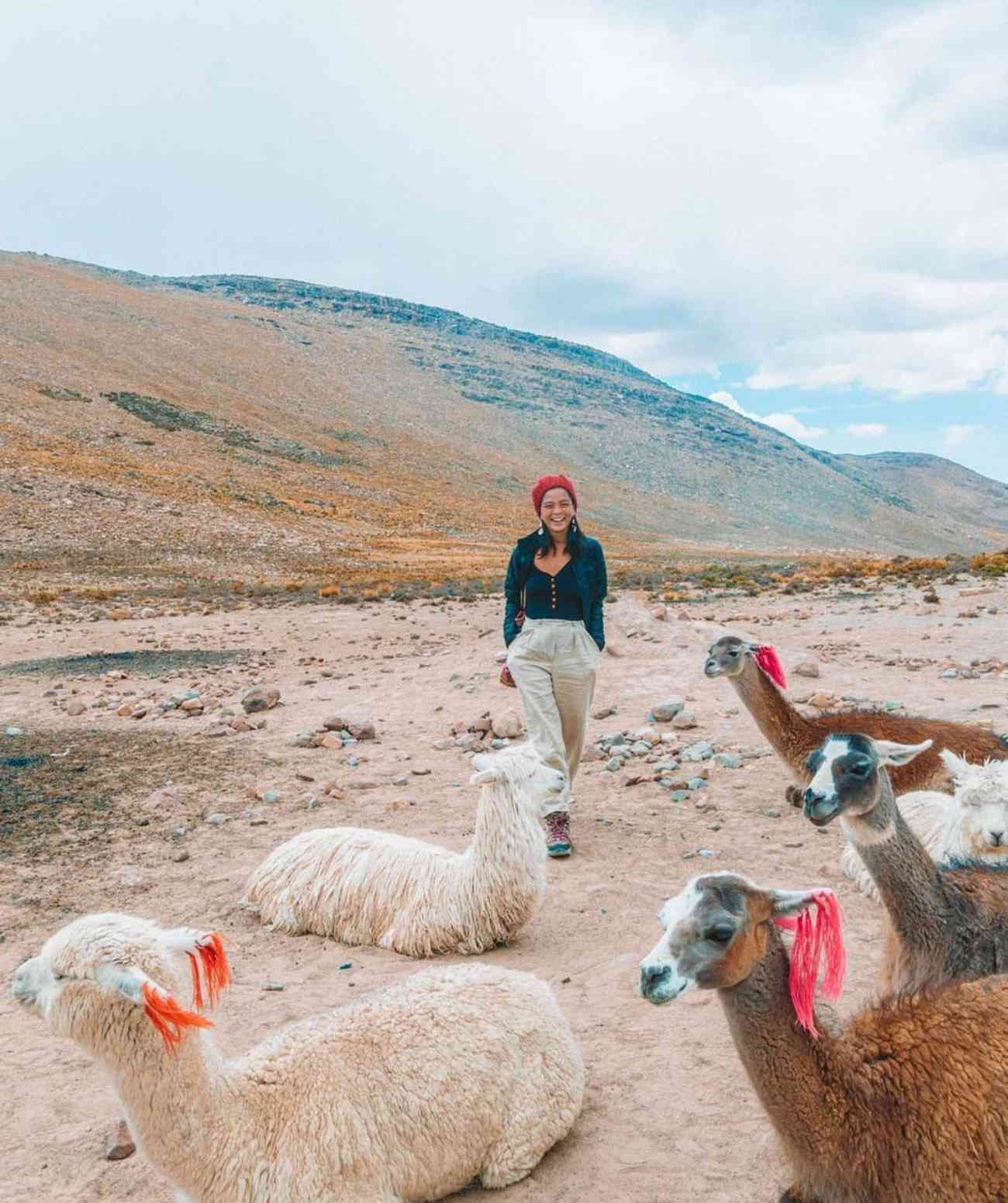 Is it safe to visit Peru?
The Peruvians are very friendly people and I never felt harmed here. Peru is a country that is so used to tourism that even the most remote places will get used to tourists. The only dangerous place I would say is Lima, where petty crimes and violence against women happens a lot.
Look, I've stayed in Lima but I have Limeño friends who I always hang out with. I never go to places they tell me that is dangerous. They also make sure that we would carpool or drop me home via Uber (especially my guy friends!) when we go out late in Lima.
Lima is such a fun, dynamic, and young city but I would not recommend you to be on your own if you don't speak Spanish or you don't know the area well. Lima is so fun to explore and there are many things to do! Overall, most areas of Peru are safe so don't worry about this.
Is solo female travel in Peru safe?
To answer that question, let me give you a background of my relationship with Peru. I first arrived in Peru in 2014, overland from Ecuador. It was a time in my life when I didn't fear anything and Peru also didn't have that bad press.
Most of the backpackers I met when I started my South America travels in Colombia are raving about how beautiful Peru is. So, I hopped on a 14-hour bus from Quito, Ecuador, and decided to see Peru for myself. I planned to stay for only 90 days but I ended up staying for a year.
Up until today, on my second visit in 2020, I still find Peru one of the easiest countries to travel to, mainly because of its backpacker culture. The thing with Peru is, you're alone, but not really. Peru is a favorite of thousands of backpackers because of its friendly terrain.
Believe it or not, I met all my long-term friends in Peru, and up until today, we're still very close and in touch. When you're traveling for long periods of time, staying in a hostel is a good way to get to know people.
Information also disseminates pretty fast when you're staying in a hostel. You'll be offered information you're not looking for just by conversing with people at the hostel. I didn't learn about most of my Peruvian adventures online – I learned it face to face from backpackers who had already did the trip.
There is somewhat of a pattern or a system when you're traveling in Peru. Everyone does the same route and every person you'll come across seem to be knowledgeable about traveling in Peru. I am saying this so you won't think (or stress) a lot when planning your travels to Peru. Whatever you do, wherever you go in Peru, I assure you will make friends who can potentially be your travel buddies.
You may also like:
✈️ Peru travel planning
Peru is a big country so it is very important to allot at least 1-2 weeks of traveling. More is even better! Most people's Peru travel goal is to hike the Machu Picchu (I did it thrice) but there is so much more to Peru than the Machu Picchu! From beaches to mountains, depending on the type of traveler that you are, Peru is a good place for backpacking.
Best time to visit Peru
Peru has different climates and weather. In order to understand when to visit Peru and plan your travels accordingly, you need to take note of what activities you want to do, especially if you're traveling for a fixed number of days. I've listed the months below together with the activity that is suitable for each season.
December to February (summer)
Summer in Peru (and the whole of South America) is from December to January – a perfect time for you to escape the Northern American and European cold. At this time of the year, it is hot and sunny in Peru so it makes sense to hit the north like Mancora (border with Ecuador).
Lima would also be surprisingly opposite its usual cloudy, depressing weather during the summer. Just 4 hours from Lima is Paracas (the mini Galapagos). Here, there is a possibility to see baby sea lions – January is usually birthing season.
Huacachina is also a great place to visit – the largest oasis in South America where you can do sandboarding. Unfortunately, the Inca Trail will be closed at this time of the year because of the rains in the south. Machu Picchu also closes every February (for 1 month) for maintenance and preservation.
Basically, it's safe to say that this time of the year is not the best time to go to the south (Machu Picchu, Cusco, etc).
March to May (shoulder season)
After the summer in Peru, tourism will die down through the months of March to May. This is the time when hotel and tour prices go down and many budget backpackers like to visit Peru at this time.
September to November (best time for hiking)
This is still shoulder season in Peru but the best time to do the southern hikes like Machu Picchu. I did my hike in September (and another one in March) and I personally liked the hiking during September. It was sunny and there weren't a lot of people around.
Peru entry requirements
Peru requires a certified COVID-19 vaccine card for travelers ages 12 and above. If you are not vaccinated, you can opt to show a negative PCR test issued 48 hours prior to arrival. Additionally, you need to fill out a health declaration form here before boarding your flight to Peru. Should you need additional assistance, you can send a Whatsapp message to iPeru Whatsapp and they will answer all your questions.
Upon arrival, immigration officials will give you 30 days minimum but you can ask for more if needed. The maximum is 183 days. For example, you can say that you will be volunteering for 3 months so you need 90 days in your passport. You cannot work with a tourist visa in Peru. However, you can easily apply for a work visa as long as you are sponsored by your employer.
One important thing that is often ignored by travelers in Peru is the immigration card given to you when you enter Peru. Please keep it because they will ask for it upon exiting the country. If you lose it, you will have to pay US$8.57.
Getting to Peru
Arrival in Peru by plane
The points of entry to Peru are through major flight hubs, Lima and Cusco. Most travelers who are only doing the southern itinerary fly direct to Cusco and skip Lima but I still recommend you to go to Lima! The following cities have direct flights from the USA to Lima, Peru:
Fort Lauderdale via Spirit Airlines (5 hours, 42 minutes)
Los Angeles via LatAm Airlines (8 hours, 40 minutes)
New York via United Airlines (7 hours, 45 minutes)
If you want to fly to Cusco from the US, you can use the form below as it automatically suggests prices on your current location.
For those who are traveling from Europe, Air Europa and Plus Ultra Lineas Aereas fly directly from Madrid to Lima. The flight duration is 12 hours and you will find flights for less than US$1,000. Those who are flying from London (Heathrow) will have to stop in the USA.
Australian travelers are fans of Peru but with the distance between these two countries, it can be hard to get a flight. Most AU flights (from Sydney or Melbourne) have direct flights to Santiago, Chile, and Buenos Aires, Argentina. You can book these flights and then book a separate flight to Peru from these two cities.
Arriving in Peru by bus
Traveling the whole of Latin America (from Mexico to Argentina) is really easy and cheap! The bus companies have made it efficient and convenient for travelers to do the gringo trail in South America and this is pretty much what I did.
I went to Peru by bus from Ecuador the first time and the second time was through Bolivia. You can even go to Peru through Argentina and Chile! Bus fares for long travels like this start from US$80 to US$180, depending on the distance. I remember taking a bus from Buenos Aires to Lima for 72 hours – I kinda died but it was worth it!
I use Busbud to get the best deals. It's also easier if you don't speak Spanish since most of the transportation booking websites in Peru are only in Spanish.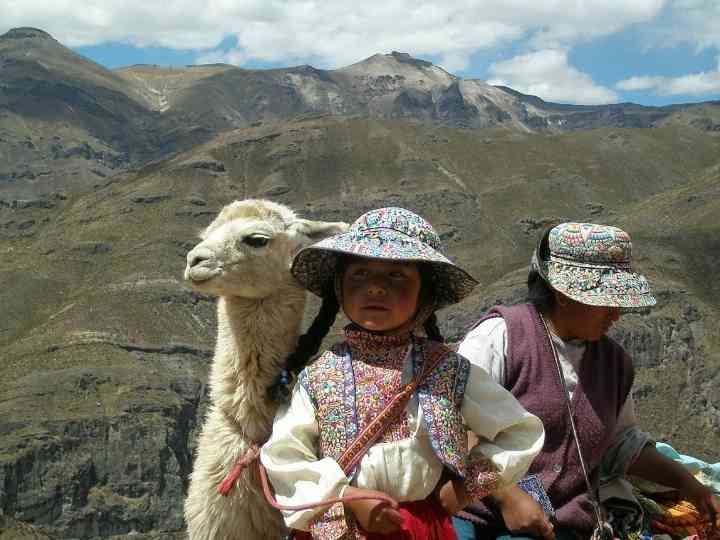 Arriving in Peru by boat
For those who are doing a South American backpacking escapade, you can arrive in Peru by boat through the Amazon. Peru shares the Amazon with Brazil, Colombia, and Ecuador. There are many boats that serve this route. I've only done the one from Leticia (Colombia) to Iquitos (Peru) which was a good decision since I didn't have to do a separate Amazon River tour.
If you choose to do this, take note that you need a yellow fever vaccine. It could also be uncomfortable because there will be mosquitos on the boat – make sure you have all taken all the vaccines necessary before traveling to Peru.
Getting around Peru
By air
Peru is a big country so if you don't have a lot of time, flying by air is reasonably priced. Arequipa, Chiclayo, Cuzco, Iquitos, Juliaca, Piura, Puerto Maldonado, Tacna, Tarapoto, and Trujillo. LC Perú flies from Lima to Andahuaylas, Arequipa, Ayacucho, Chachapoyas, Chiclayo, Cajamarca, Huánuco, Huaraz, Iquitos, Trujillo and Huancayo (Jauja) on smaller turbo-prop aircraft. I always use Viva Air because they are the cheapest in my opinion. They have a lot of promo flights, too!
By bus
Red Bus Peru is a website where you will get to see all the bus companies with prices and schedules. A private company that I highly recommend is Peru Hop where you can travel comfortably as it offers door-to-door pickup!
What to pack for Peru
Peru has many climates so if you are planning to travel the whole country, you will need to bring different types of clothing. First, you need proper hiking shoes because the hiking terrain in Peru requires them. You can't just go on normal running shoes. My rubber shoes broke after hiking in Huaraz but I managed to buy a new one at the shopping mall in Lima.
You also need windbreakers and raincoats as it can get wet and cold in the mountains of Peru. For those who are going to do the Inca Trail, you may need a hiking backpack to pack things enough for 3-5 days. You can pay for a porter during the Inca Trail expedition so you can put whatever's necessary for the long hike.
Lima, Mancora, Paracas, and the coast of Peru are hot and sunny so make sure to pack swimwear and flip-flops. Personally, I don't use slippers when traveling to Peru. I always opt for fashionable hiking sandals because they are sturdier and you can wear them with anything!
Make sure to include proper hiking socks (not just any type of socks) in your Peru packing list. You can also bring 2 pairs of warm hiking pants. You can always bring more of these because some of the hikes are muddy and dirty. The mountains are also always cold so buy hiking pants that will keep you warm.
If you forget to pack anything important, there are many markets in Peru that sell affordable ponchos, jackets, hats, and socks.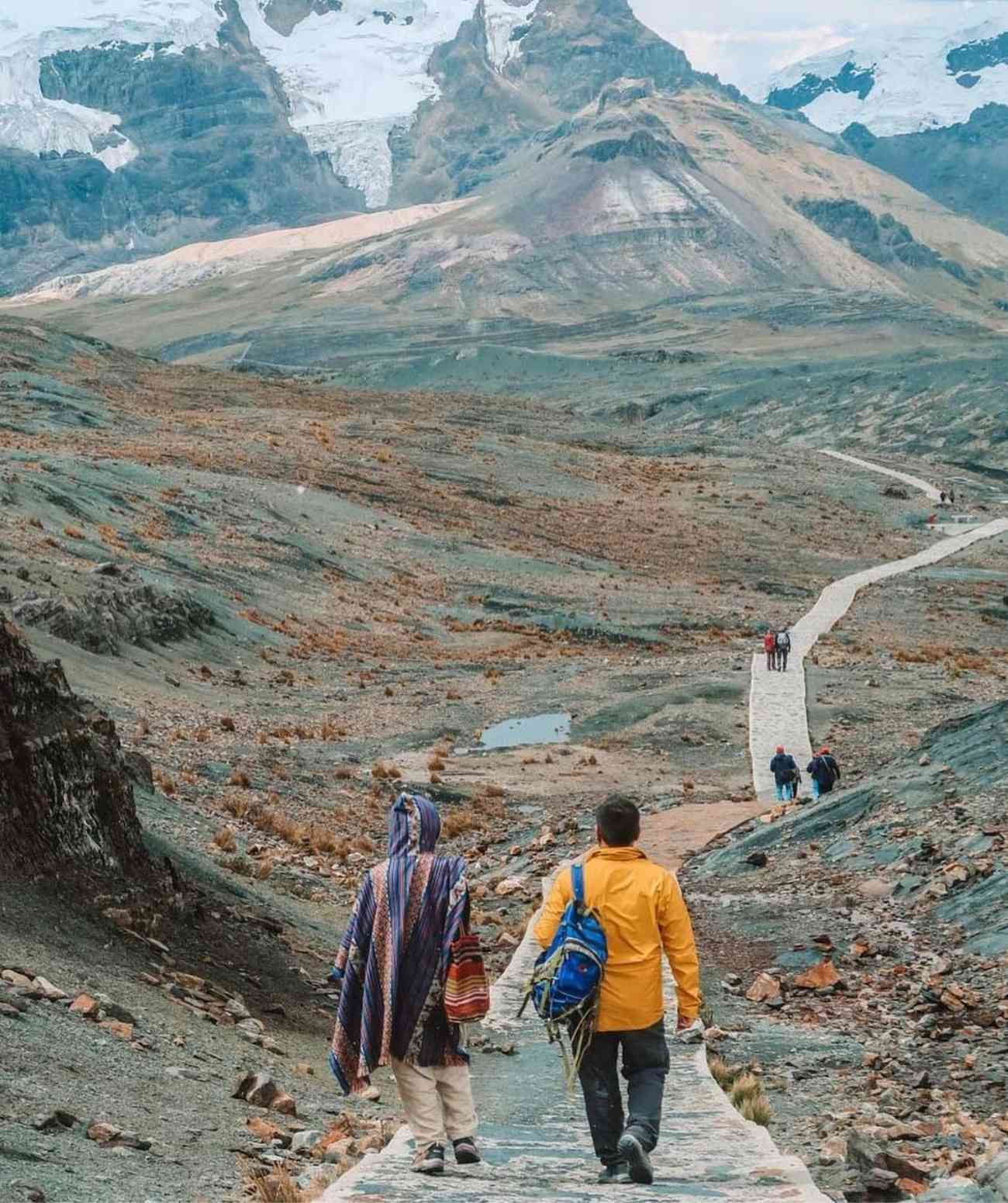 Basic Peruvian Spanish
The language in Peru is Spanish. To feel like a local, below are some useful phrases. Please note that even though the whole of Latin America speaks Spanish, each country has its own slang.
Bacán – cool
Chévere – Cool/Great/Awesome
Chamba – Work/job
Chela – beer. You can say cerveza but chela is the slang in Peru
Paja – Cool/Great/Awesome
Pata – Friend
Flaca/Flaco – Girlfriend/Boyfriend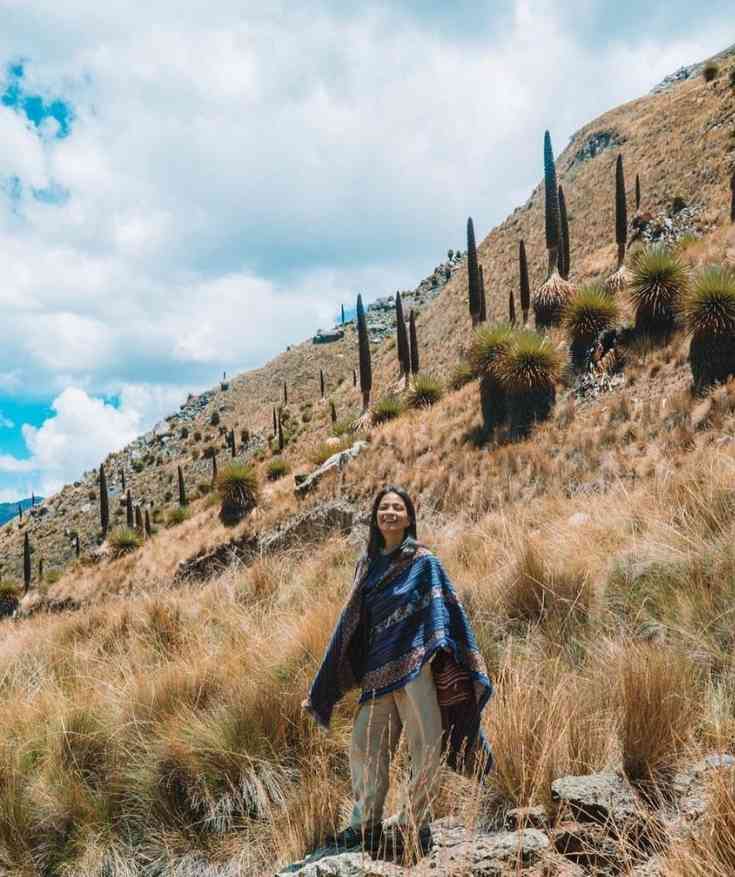 💰Peru travel costs
The currency in Peru is called Nuevo Peruvian Sol (PEN). 1 PEN = US$0.30. Below are some estimates for you to have an idea of Peruvian prices:
Lunch in a business district restaurant: US$4.48
Combo meal in a fast-food restaurant: US$4.48
1 bottle of red wine (good quality): US$10.46
2 liters of Coca-Cola: US$2.09
1 cocktail drink in a downtown club: US$6.87
1 package of Marlboro cigarettes: US$3.29
Cappuccino in expat area of the city: US$3.29
Rough estimates
Accommodation costs: Hotels in Peru start at US$45 (2 pax, decent hotel with breakfast). Many travelers prefer to go to a hostel (US$17 per night) because of the opportunity to hike with other travelers. Hostels in Peru are really good, affordable, and fun!
Food costs: Street food in Peru is less than a dollar. Every destination in Peru has its own local market where you can eat homemade food for cheap. For a daily food budget estimate, let's say you are fine in Peru with US$7 per meal. Gourmet restaurants can cost up to US$50 with drinks. Many Michelin star restaurants in Lima offer an extensive tasting menu from US$200.
Tour costs: Peru tour packages and expeditions start at US$150, depending on the number of days you want to avail the package. In this section, I can't be very specific because it all depends on the things you want to do. All Peru tours that you will see on this guide have prices so keep reading and see what activities you may be interested in. From there, you will have an idea of what tours in Peru cost.
⛰️ I have a local tour guide in Peru who can plan your Peru tour packages and itinerary. He is a local I am supporting and I've done many tours with him! Get in touch with me and see how I can help you plan your travels to Peru.
Money and costs: quick information
Money exchange in Peru: The best currency to bring to Peru is USD. Make sure to look for certified badges for currency exchange kiosks as some can be dishonest at times. I don't recommend exchanging at the airport. You will get better rates in the city.
ATM withdrawals in Peru: There are many available ATM machines all over Peru including bus stations. I never had a hard time withdrawing from Peru. If you will not bring US dollars, the ATM exchange rates are not that bad, too.
Credit/debit cards: Credit cards are accepted in Peru with an estimated 7% fee. Visa and Mastercard are the most common. I didn't see AMEX or JCB a lot so better bring more card options.
Tipping in Peru: Tips are not required for taxis but restaurants expect 10% tips for service. Tour guides should also be given tips.
📍Peru itinerary and route
I've stayed in Peru long enough to know the country but you need to understand that Peru is a big country – you can't possibly see all in a short period of time. Before deciding on your Peru itinerary and route, let's take a look at the best places to visit in Peru.
Below are the places I frequently visited and how I feel about each place in terms of safety, things to do, and all the quick information that you may need.
Places to visit in Peru
Mancora
Mancora is close to Piura and is considered to be the party hub of Peru. Surrounded by beach bars, loud hostels, and surfing/kitesurfing activities, Mancora is the favorite stop of backpackers. I was here for 6 weeks volunteering in a hostel and it was difficult for me to leave as much as it was for my co-volunteers.
You will not find very wild nights in other cities of Peru so this can be your break — be young and free. You can be an idiot and a child here for as long as you like. Nobody will judge you. Mancora is a coastal area so most tourists come here for surfing and Kitesurfing. You can take these lessons in between or even work in a surf hostel!
Plan your trip:
Huaraz
Huaraz is not part of the usual full south Peru itinerary but it's definitely one of my favorite places in Peru. Huaraz is rich in outdoor activities like hiking or camping and you'll be surrounded by lakes, mountains, and trails. I am not a professional hiker but I still found Huaraz a place I can enjoy.
In terms of safety, I haven't heard of anyone who got lost (nor harmed) on the trails. Doing the treks on your own seems like a great adventure but you need to arrange a lot of logistics in order to do this. You need to have a car, a radio that will allow you to communicate in case you get lost, and many other things needed in order to be in the loop while out in the wilderness.
You can do the hikes yourself as Huaraz trails are usually filled with signs and directions. If you want to sign up for tours, they're very cheap, too! Day trips to the mountains and lagoons start from US$10, with food. This can be easily booked in your hostel even without prior notice.
Plan your trip:
Lima
After some life-changing activities in Huaraz, head to Lima for an ultimate cosmopolitan vibe and city life. Travel time to Lima from Huaraz is 7-8 hours and bus prices range from US$14 – US$25 Madrid was the first thing that came to mind when I saw the center of Lima.
Like most capitals, Lima is busy 24/7 but it's not your typical bustling city. Most backpackers spend a day or 2 here as it is the flying hub or making a stop-over to see friends who are also leaving for their flights. What most people don't know is that Lima offers the best gastronomic experiences in the whole of Latin America. 4 of the best restaurants in the world are located here.
Plan your trip:
Paracas
Also, a place where people go for day trips, Paracas is where I lived for a year! People don't know much about Paracas and I often get the question of why I'd stay there for a long time when there are not many things to do.
The thing I like the most about Paracas is that it's very familiar. I volunteered in Paracas in 2014 and was asked to be a bar manager – it was the best year of my life! Because of the Paracas National Reserve and the Islas Ballestas, Paracas is a highly touristic place but you will see how the local people have adapted to this touristic boom.
People in Paracas are very friendly and since it is a small town, everyone knows everyone! Personally, it was so easy for me to live in Paracas because there are beaches everywhere – it's surely a great spot for a long-term stay.
Plan your trip:
Arequipa
Arequipa will easily top the best cities to live in Peru list because of its great weather! Arequipa always has the "spring-ish" weather and does not have high altitudes like Cusco so many people opt to visit Arequipa and stay longer.
Arequipa is a very modern city where Peruvians come to obtain a higher level of schooling. I felt safe walking here at night as it is also a city that is kid-friendly. Children are always out on the streets (or in the plaza) which makes it a very comfortable environment to be in.
Plan your trip:
Cusco
Cusco is not hard to sell because of Machu Picchu. There is no way people will skip this city because of the many famous wonders surrounding it, not only Machu Picchu but the Rainbow Mountain and areas like the Sacred Valley.
However, if we are only talking about the city itself, I found Cusco to be very similar to Rome, where the weather is awful (and often raining) but everyone still knows how to have fun. When I first came here in 2014, I expected to be curled with my pillow and in bed all day because of the cold weather but Cusco is so active, especially the nightlife!
It is very safe to walk at night. Cusco is a very walkable city. Beware when you're in clubs though. In 2019, many bars closed because of drug raids. Be careful with who you are with because Cusco is trying its best to fight the rampant drug culture in the city. Don't involve yourself in such things so you won't get into serious trouble.
Plan your trip: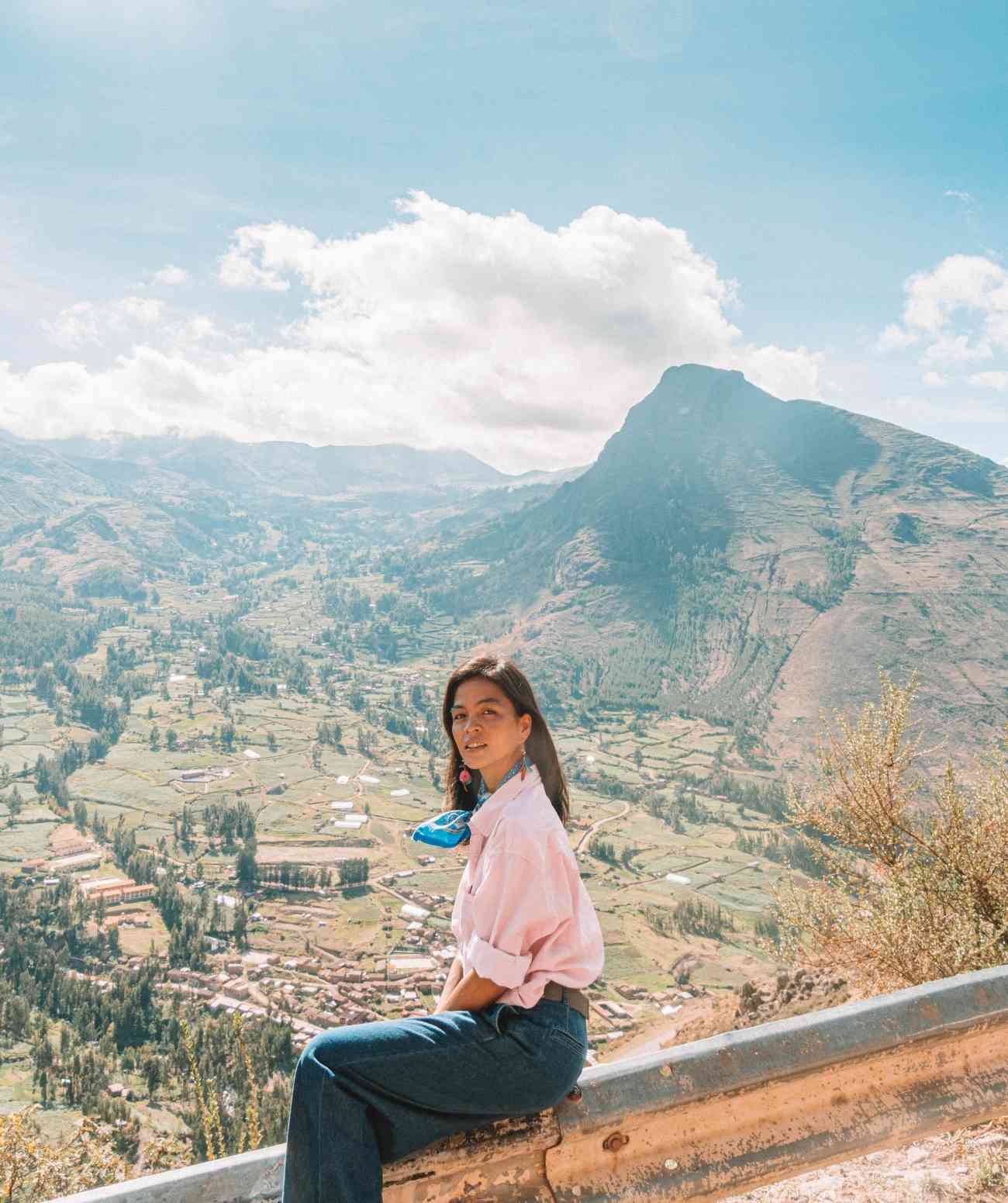 Peru routes and itineraries
South (Cusco, Arequipa, and Puno) + Bolivia
If you're only doing Lima to Southern Peru, 2-3 weeks is enough. But with this timeframe, you will have to stop in places for 1-2 days and spend the majority of your trip in Cusco. The most popular southern route is from Lima – Paracas – Huacachina – Arequipa – Cusco – Puno. If you don't want to see the coast of Peru, you can just stay in Cusco as most of the things to do in Peru are there.
North (Beaches and the Amazon Jungle)
The Lima to Northern Peru itinerary is ideal for those who are continuing their journey to Ecuador. Many backpacking Peru itineraries will tell you that all the best of Peru are in the South (Machu Picchu, Rainbow Mountain, etc) but I know there are some of you who want to explore Northern Peru.
You can do the Northern Peru route in this order: Lima – Mancora – Trujillo – Tarapoto – Iquitos – Chiclayo – Mancora.
If you are traveling without a deadline, you can definitely combine Peru with other South America backpacking destinations like Ecuador and Bolivia. These two countries are accessible by land in Peru and I have guides in this blog on how to cross these borders.
👉🏽 See my full guide on Peru routes and itineraries
🏄‍♀️ Things to do in Peru
Discover the best cuisine in Latin America
Did you know that the best restaurant in Latin America is in Peru? I was pretty shocked to know that gastronomy in Peru is really a big deal so I went to check out Astrid y Gaston and Central in Lima. Most of these restaurants are on the World's 50 Best Restaurants list. The markets of Peru are also the best way to explore Peruvian food (for less than a dollar).
Peru tours: nature and desert expeditions
The Ballestas Islands in Paracas is one of the most-visited natural wonders in Peru. It houses sea lions and marine wildlife at the Paracas National Park. You can spend a full day exploring the park, too! Stay in Paracas for one night and then drive to Huacachina (1-hour distance) to go sand dune boarding. Huacachina is the only desert oasis in South America so you need to stop here for at least one day.
From Huacachina, you can also do a day trip to see the Nazca lines, a group of large geoglyphs in the soil of the Nazca desert. It's about 2.5 hours and is usually part of the route when going to Arequipa from Huacachina.
If you have an extra budget, take a flight over the Nazca lines on a helicopter to see the whole area! This flight lasts for 35 minutes and I really think it's worth it!
Peru hikes
Now this will be the bulk of your things to do in Peru list. The top priority is, of course, Machu Picchu, which is probably the reason why you're visiting Peru. You can hike Machu Picchu on your own (DIY). If you want to do Machu Picchu on your own, you just need to purchase the Machu Picchu admission tickets online (US$65).
For those who are pressed on time, the best option is to do a Machu Picchu overnight tour. You will stay in Aguascalientes for the night and get on the bus to Machu Picchu at 5:00 AM. Note that there is a limited number of tourists who can enter Machu Picchu per hour but our local guide is always able so secure as the morning spot.
Next up, you have to visit the Rainbow Moutain! It's not an easy hike and the tours leave at 3:00 AM (ouch) but it's really one of the best things I've seen in my life.
Experience the best of the Andes Mountains with breathtaking snow-capped mountain views of the Cordillera Blanca. It is the second-highest mountain range in the world and surprisingly, one of the most accessible.
Tourists mostly visit the South but Huaraz in Northern Peru has many lakes and mountains to see. The hardest hike in Huaraz (and the most beautiful!) is the trek to Laguna 69. This can be done within 3 hours but when I visited, we trekked it for 5 hours. The duration depends on the speed of your travel mates – the altitude here is so high that it may not be fit for other travelers.
I also did a 2-day Colca Canyon hike. Colca Canyon is one of the deepest canyons in the world and is home to the mighty condors. I really liked this hike because we also stopped in many small towns close to Arequipa. Food on this side of Peru was very impressive, too!
Cultural things to do in Peru
Peru is a country full of culture and you can see these deeply-rooted cultures through landmarks and sites like the Pisac Market. Located in the Sacred Valley of Peru, the Pisac Market is one of the biggest markets where you can buy anything! If you sign up for a tour, you will also get to see the town of Pisac and nearby landmarks such as the Moray and Maras Salt Mines.
My favorite cultural thing to do in Peru is visiting Uros Islands in Puno (pictured below) where you'll cruise Lake Titicaca. You can also stay here for a night and live with a local Uros family to see their way of life.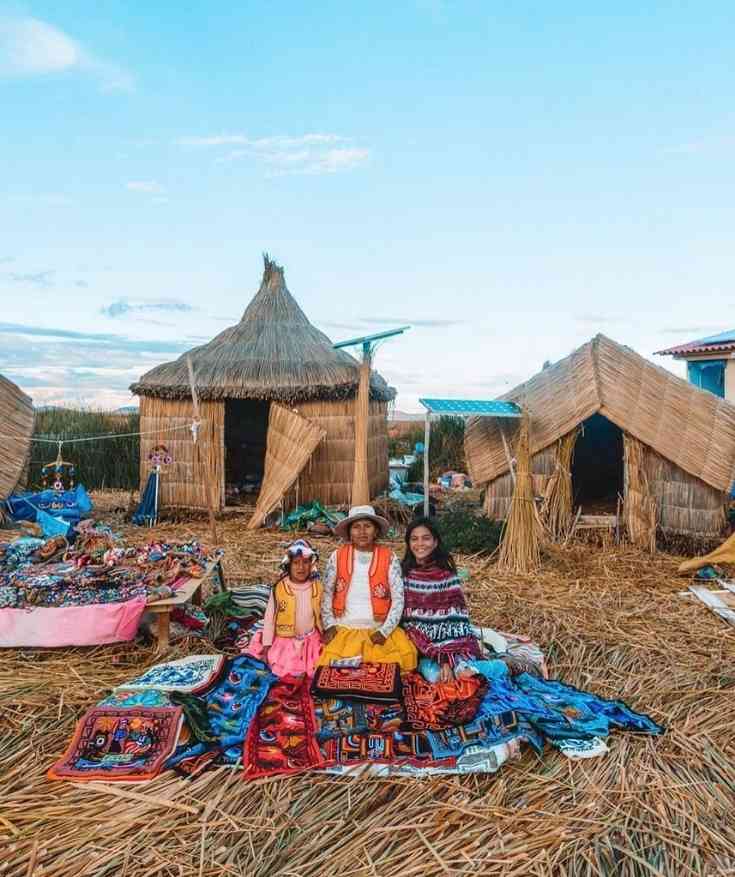 🍲 What to eat in Peru
Peru has an established gastronomical reputation in the world as the best cuisine in Latin America. Peruvian food comes from different cultures (mountains, highlands, seas, the Amazon). They also have a big Japanese immigrant population (like Brazil) so you will see many dishes in Peru that have a Japanese infusion.
The Peruvian-Chinese restaurants are called chifas and you will see them everywhere in Peru. Chifas are cheap and is considered comfort food for the Peruvians. The best dishes to try in Peru are:
Lomo saltado: tenderloin beef cooked with soy sauce and vinegar, topped with bellpeppers, tomatoes, onions, and fries.
Ceviche: raw fish dish that is very popular in the coastal area of Peru. The ceviche in Peru is way different from Mexico's ceviche in terms of cook time (in lemon).
Papas a la huancaina: Potatoes topped with aji sauce, a yellow chili native to Peru. I've never had this dish anywhere in the world and this is one of my favorite vegetarian dishes!
Leche de tigre: similar to the shrimp cocktail in Mexico, the broth used in leche de tigre is from the ceviche marinade. It is served with citrus, peppers, onions, and seafood. Leche de tigre translates to "Tiger's Milk" in English.
Cuy (hamsters): Cuy is a big part of the Andes Mountain culture. This is a delicacy in Peru that you can have in many markets as a lunch set meal. It's definitely not everyone's favorite but it is something you need to try when in Peru.
Anticuchos: different kinds of meat skewers seasoned with soy sauce and vinegar. The most common anticucho that the Peruvians love are antichucos de corazon (beef heart).
✨ Peru travel tips
Unlike their South American neighbors, it is very rare for Peru to get bad press. People always visit because they have what other countries don't: the Machu Picchu. I do think that this shouldn't be the only reason why you should visit Peru but there are many other places that are equally attractive.
Don't fret. Peru is not one of those countries where you have to be extremely vigilant but it is very important to take safety precautions when doing solo female travel in Peru. Below are some tips:
Always be with people (if you're not confident to be alone)
When you are already doing your solo female travel in Peru, you will see what I mean when I said that you'll always find a travel partner, especially when staying in hostels.
Personally, I walked a couple of times by myself at night but because of this hostel culture, I'm almost never alone! It's so effortless to make friends in Peru and I recommend that you hang out with people a lot, most especially if you are new to solo travel.
This doesn't mean that you can't walk by yourself, please don't get me wrong. But I realized how women have different levels of confidence when it comes to traveling alone so if you don't feel 100% confident in going somewhere by yourself, it is better to be with someone.
After all, we're not proving anything to anyone. It is better to say you're not comfortable in doing it than to risk your safety.
Speaking Spanish really helps a lot
Peru speaks Spanish like its neighbors and I find my Spanish-speaking skills very handy. When you can speak Spanish, it gives you more confidence to navigate your travels and go around by yourself. In my experience, my fluency in Spanish gave the people around me the many reasons why I shouldn't be treated indifferently.
When you speak the language, you become part of another culture, and being a part of it gives you a big boost of self-reliance.
Do not travel to Peru without travel insurance
I've had enough of people comfortably traveling without insurance. I know it's another expenditure in your travels but more than anything else, it is important! I've had medical emergencies in the past where I found myself without travel insurance. It's really painfully expensive!
I got hospitalized while I was in Peru and I am really thankful that I purchased travel insurance beforehand. I use SafetyWing and I only pay US$40 a month for my travel insurance. This insurance also covers COVID.
Use Couchsurfing Hangouts
This new feature in the CS app allows you to get in touch and hang out with people who are traveling in Peru. I've used it a lot and find it one of the most effective (and quick) ways to meet people when I am traveling anywhere in the world.
Exercise and prepare yourself for the hikes
Everyone can go on an adventurous hike in Peru but take note that some hikes are harder if you are not physically fit. 3 months before your travel to Peru, start working out and prepare your body physically. It will also help to keep a healthy diet and maintain exercise routines when you are already in Cusco.
The altitude in Peru is really high (depending on the area) and it will be very difficult for you to go on Peru tours and hikes if your body is not ready. I've seen many people get sick during the hike because their bodies couldn't take the altitude.
I'm not a person who keeps a regular exercise routine (just pilates and yoga) and I feel like not many Peru travel guides mention the need to physically prepare before your trip. Take this seriously!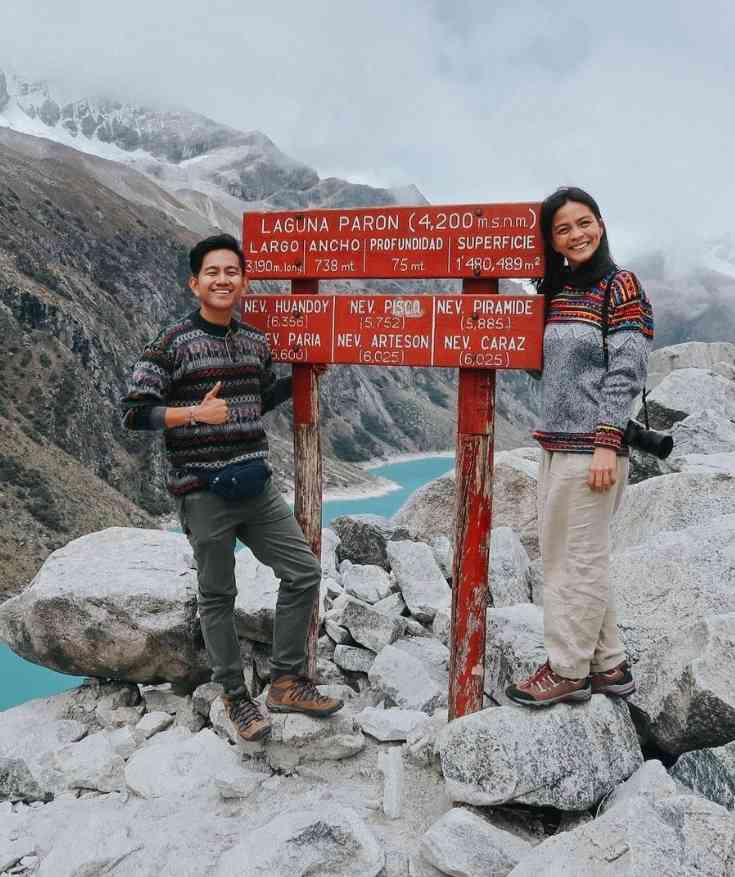 Mosquitos and other things on the Amazon side
I didn't get sick in my time in Peru except for that one moment (nothing major) when my friends and I went to the Amazon Jungle. It was not life-threatening but being sick definitely ruins a trip. Note that Peru shares the Amazon with Brazil so you can imagine the number of species of mosquitos that you can only find in this part of the planet.
If you are not the vaccine type of person, make sure to bring some malaria pills with you. Peru requires a yellow fever vaccine from visitors only if you traveled to Africa and Brazil.
Hospitals in Peru: what are they like?
I was hospitalized once in Peru, due to the stupid habit of overdrinking and it wasn't that expensive. However, if anything major happens to you while traveling in Peru, it is very important to have travel insurance. Sure, hospital bills are affordable in Peru but it's better not to pay for anything! You may not know what will happen to you on the road! And believe me, I learned it the hard way.
Work exchange/volunteering in Peru
I traveled to South America from 2013 to 2016 mainly doing volunteering. I worked in hostels, restaurants, etc, and got accommodations and food for free in exchange for a few hours of work per week. The jobs are not very hard. It will still give you time to explore the area you chose to work in.
This is the best way to know a place not just in Peru but anywhere in the world. I really recommend you do it! You may sign up with Worldpackers to find the best volunteering jobs in Peru. Use my code PSIMONMYWAY10 to get US$10 off on your membership! Here's an overview of the work exchange gigs and nature of volunteering jobs in Peru:
Teaching English in Peru is the most popular. There are many small towns and cities that run English schools for kids. I only did this once in Arequipa where I also finished my TEFL certificate.
Volunteering in hostels in Peru is also big. Most hostels in this country are looking for help in bars. Service in hotels (changing lines for example) is offered as a paying job.
If you want more peaceful and quiet volunteer in Peru, you can work on farms.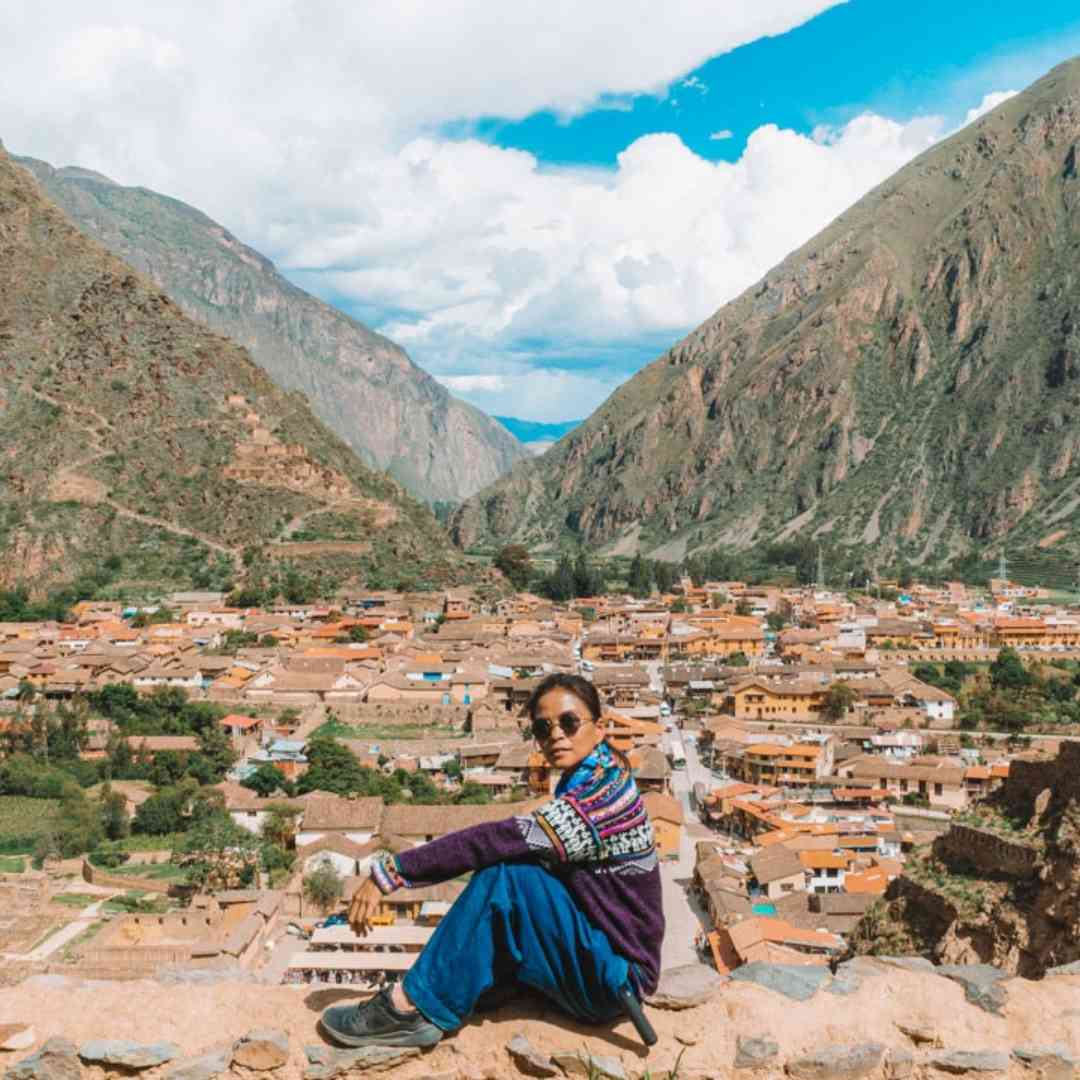 Consider your source
I know the news is one of the most reliable platforms we cling to as it appears to be the only resource we have when planning our travels but before saying no to solo female travel in Peru, make sure you've exhausted all your efforts to investigate.
You may contact locals on Couchsurfing to see the current situation (that's what I do). Just make sure the person/local you are going to contact has enough Couchsurfing credentials. Check references and vouches from guests they hosted.
Get in touch with your country's embassy/consulate in Peru
I always do this, especially when in doubt in the countries I visit. I send an email to the embassy or consulate of my country to see the situation. When I planned to go to Pakistan, I wrote to the Embassy of the Philippines there and asked if it's safe for a Filipina woman to travel to Pakistan.
The consulate staff, which was also a Filipina responded and told me it's okay. She gave me a go signal and wished me well in my travels to Pakistan.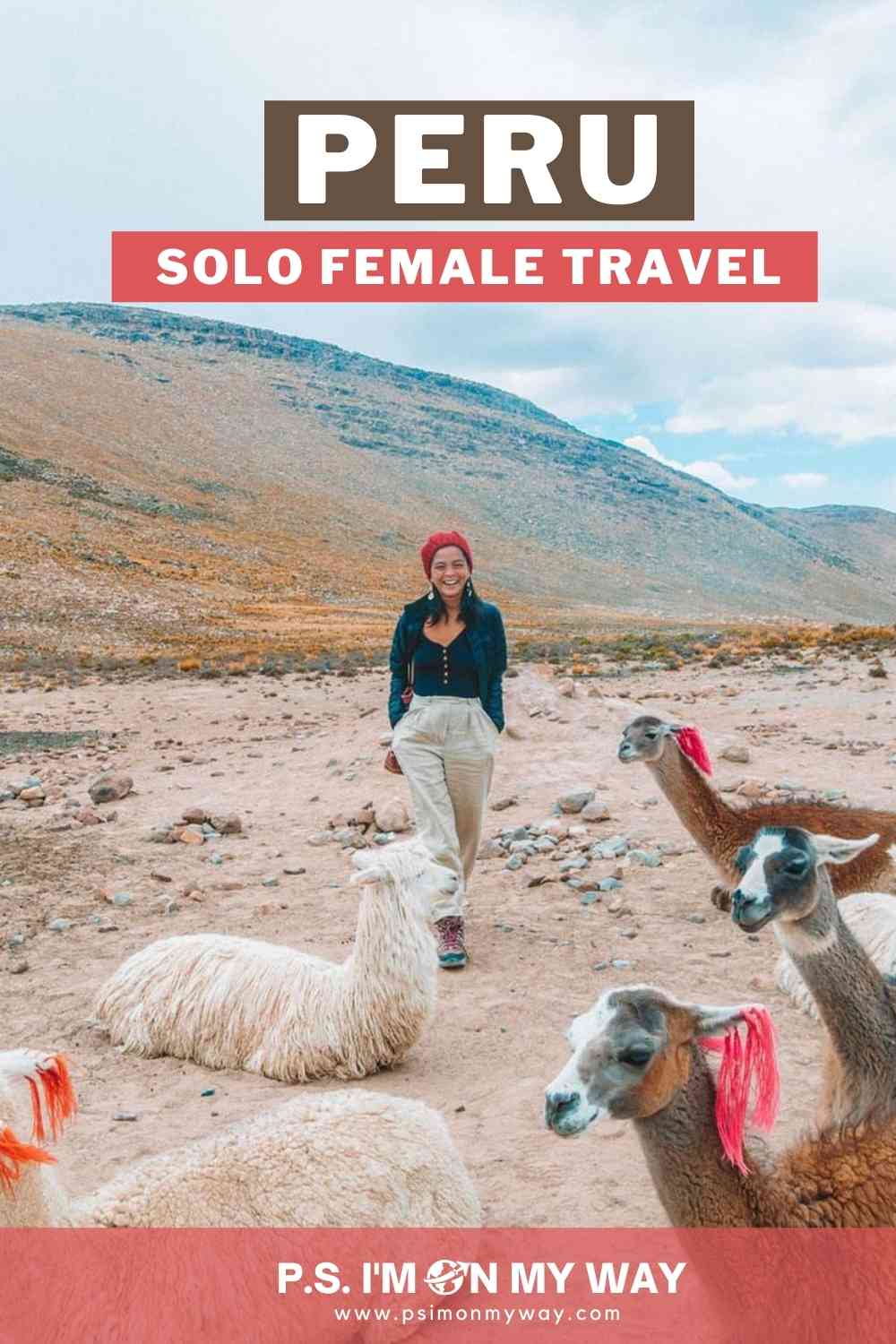 ✈️ Ready for your trip to Peru? This blog thrives on reader questions so feel free to ask questions about Peru travel by using the comment box below. You can also sign up for 1-on-1 coaching with me if you need more help!
Trisha is one of those people who left their comfortable life to travel the world and learn about life. Her style is to stay in one place she likes for 3 months (or more) to know what it feels like to eat, cook, speak, and sleep in another culture that isn't hers. She'd like to believe she's not traditionally traveling but she just chooses to be somewhere else all the time. In no particular order, her favorite cities in the world are Barcelona, Buenos Aires, Hong Kong, Mexico City, and Tel Aviv.