☕ Support this blog's honest and transparent journalism. Help us add value to what we are sharing. Keep P.S. I'm On My Way free for all by donating to our coffee fund.
My first Colombia solo travel was in 2013 when I started backpacking South America for 3.5 years. Since then, Colombia has been my favorite Latin American country and in this guide, I will share with you my years of experience in Colombia travel.
Reader Mail: Dear Trisha! I followed you in 2015 as recommended by a friend here in Finland. I love what you do and you have fueled my desire to travel to South America!
I plan to go to Colombia first but this country is so big I don't know where to start! Can you please recommend the best places to visit in Colombia?
Like the ones that I shouldn't miss? I like the outdoors and Colombia looks like it has a lot of it! Thank you so much and keep empowering us women to travel alone!
Eliisa, Finland
Dear Eliisa,
Thanks a lot for reaching out and I am so glad you finally decided to go to South America! Colombia is one of my favorite countries in Latin America, mostly because of its people's warmth. When I traveled for 90 days in Colombia, I always felt safe even if I was navigating the country by myself – the people are always helpful!
In this post, I will recommend places to visit in Colombia. Actually, it's more of a thing not to miss list as there's really a lot to do there but you get it. Good luck with your trip and let me know if you need anything else!
Xx,
Trisha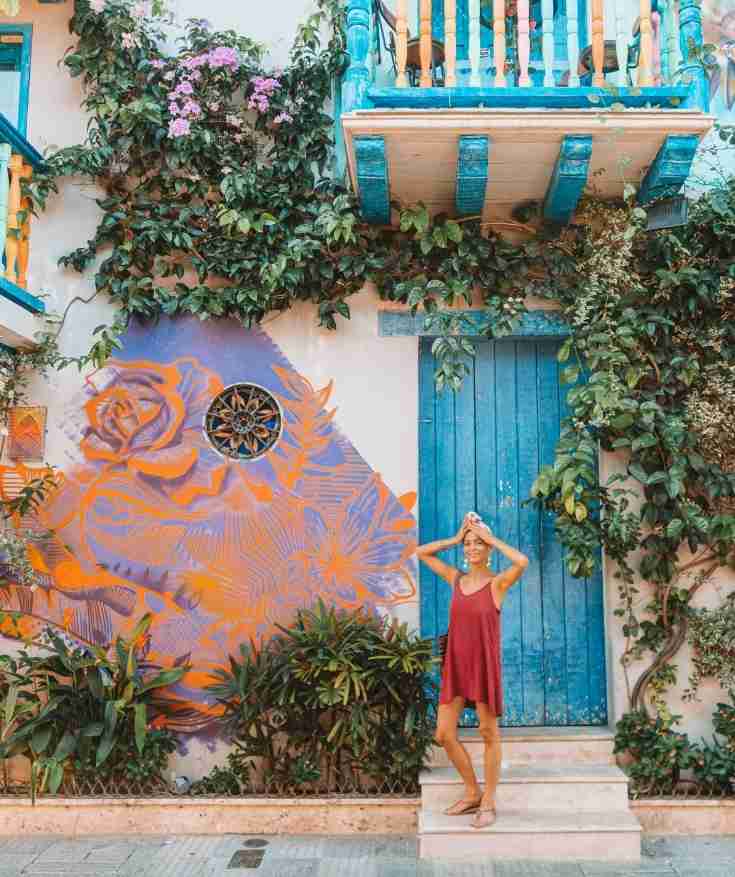 ???????? Colombia travel at a glance
Capital: Bogota
Currency: The currency in Colombia is called the Colombian peso (COP). US$1 = 4,127 COP
Power plug: Colombia uses Type A (two flat parallel pins) and type B (two flat parallel pins and a grounding pin)
Visa: Americans, Canadians, Australians, British, and most European citizens don't need a visa to enter Colombia. You will be given 90 days of tourist visa upon entry.
Language: The language in Colombia is Spanish. Many Colombians in the capital city of Bogota and big cities like Medellin can speak English but remote areas and off-the-beaten-path (like the Colombian coast) still don't speak English.
Transportation: It is very easy to go around Colombia by bus. I always rent a car (especially if I am only going to the Pacific Coast) because it is cheaper and faster. In the getting around section of this article, I will give you full details about transportation in Colombia.
Wifi/Internet in Colombia: I never had problems with wifi in Colombia, except in those areas where there is no signal (i.e. Tayrona National Park). Major cities like Bogota, Medellin, and Cartagena have fiber-optic wifi.
Colombia sim card: Tigo, Movistar, and Claro are the most popular network providers in Colombia. I mostly use Tigo since they have better coverage. A 5GB data for 30 days costs US$3.50 while the 10GB plan costs US$6.
Suggested travel duration: There are many Colombia itineraries in this post that will give you a clear view of how many days you should travel in Colombia. I would recommend a 7-day minimum stay in Colombia (whatever area or itinerary you choose). It will be more than enough!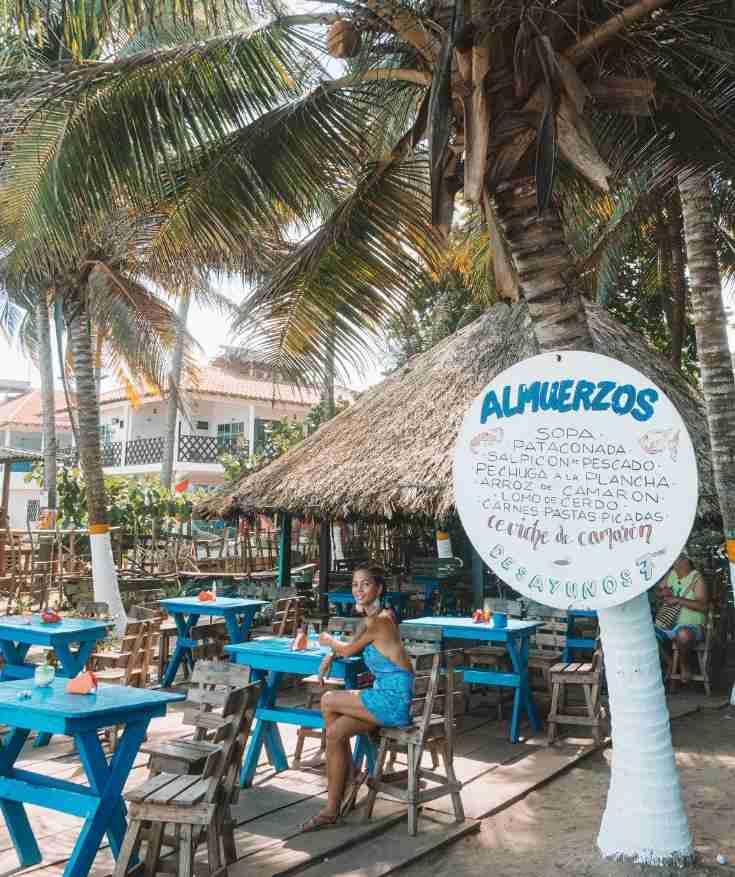 Related articles:
✈️ Planning your trip to Colombia
Best time to visit Colombia
The best time to visit Colombia is from December to March, which is also the high season in Colombia. At this time of the year, it is dry, sunny, and warm which is best for outdoor activities and beach hopping in the Caribbean side of Colombia.
Expect big crowds and high prices for accommodations and tours during the high season. You will also find many northern Americans who are escaping the harsh winters of the north in these months, including vacationers who want to spend Christmas and New Year abroad.
The shoulder season in Colombia is from March to September. Weather in Colombia varies in the region (at this time of the year) so better check the weather in the place you want to visit in Colombia. During the months of April and May, it will be raining in big cities like Medellin, Cali, and Bogota.
The low season in Colombia is in October and November. This is the best time to visit The Amazon side of Colombia where you can hike and explore the outdoors/nature. Hotels, tours, and flight prices are very cheap at this time of the year.
To fully understand the best time to visit Colombia, I am adding some great events and festivals here by month:
January: Carnaval de Blancos y Negros (Pasto), Hay Festival (Cartagena), Festival Internacional de Musica (Cartagena), Feria de Manizales (Manizales)
February: Fiestas de Nuestra Senora de la Candelaria (Bogota), Carnaval de Barranquilla (Barranquilla)
March: Holy Week (Semana Santa), Festival Iberoamericano de Teatro de Bogotá, Concurso Nacional de Belleza (beauty pageant in Colombia), and Festival Nacional de Música Colombiana (Colombian Music Festival)
April: Vallenato Festival (an important music festival in Colombia)
May: Primero de Mayo (Labor Day), Festival de la Cultura Wayúu (Uribia-La Guajira)
June: Torneo Internacional del Joropo (Colombian-Venezuelan Folklore Festival), Festival Internacional de Tango
July: Colombia's Independence Day
August: Rock al Parque (Rock Festival), Festival Petronio Álvarez (Patron Saint), Feria de las Flores (Flower Festival), Festival del Viento y Las Cometas in Villa de Leyva
September: World Salsa Festival, National Gastronomic Congress, International Theater Festival, Petronio Alvarez Festival, Green Moon Festival, Free Theater International Jazz Festival
October: Bogotá International Film Festival, Dia de Brujitas (Halloween)
November: Festival Pirarucú de Oro (Music Festival) and Cartagena's Independence Day
December: Alumbrado Navideño (Christmas), Cali Festival, and Lights Festival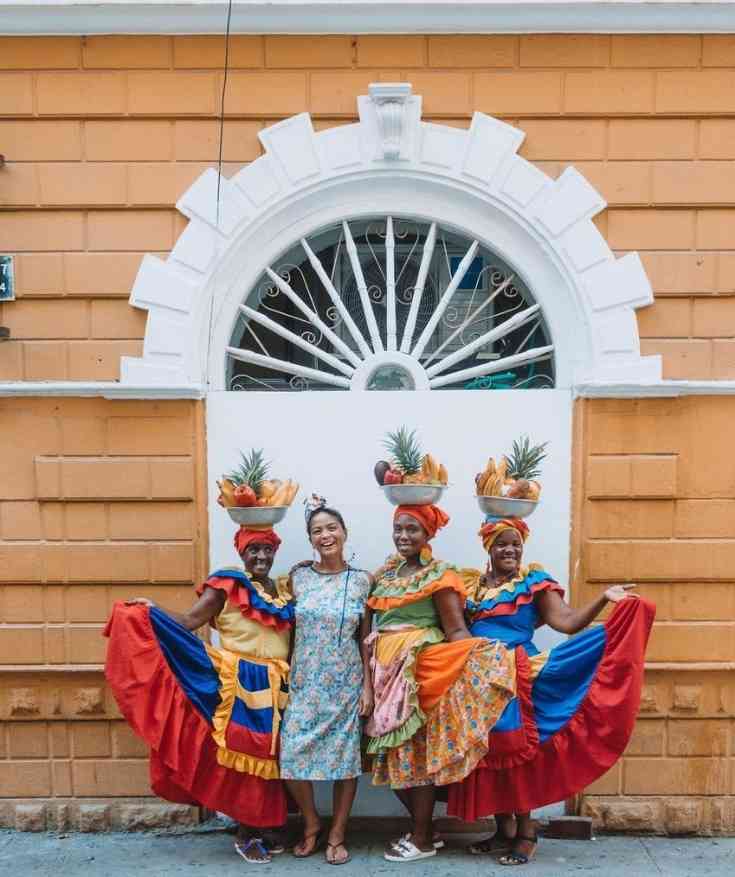 ???? Places to visit in Colombia
San Gil
Deemed the outdoor capital of Colombia, San Gil is a haven for thrill-seekers. This small Andean city in Colombia offers a varied range of outdoor activities and the most popular is white water rafting. Rio Fonce is great for families while Rio Suarez will really get your adrenaline going.
La Tierra de Aventura also offers trekking, spelunking, mountain biking, and paragliding among other things. Non-adventure junkies can also enjoy some waterfalls and natural pools. San Gil really is a small town that packs a punch.
Leticia
I mean, it's the Amazon. What more can I say? The Amazonia region is in the southernmost part of Colombia and makes up 35% of the country. You will be welcomed into pristine jungles, unique biodiversity, and indigenous communities when you go to these parts.
Leticia is a small city bustling with commerce and is considered the gateway to the Amazon. Look for numerous bird species endemic to the area in Amacayacu, search for the pink river dolphin in Tarapoto Lake, go to Monkey Island and Puerto Narino. The Amazon is the Amazon so, really, you will have plenty of things to do.
San Andres and Providencia
San Andres and Providencia are close to each other and are considered one of the most remote beaches in Colombia. In here, you will be able to relax and enjoy a full-on nature activity. It's not easy to get as it is really remote. Flying and ferry rides are the most common mode of transport to get to Providencia and San Andres.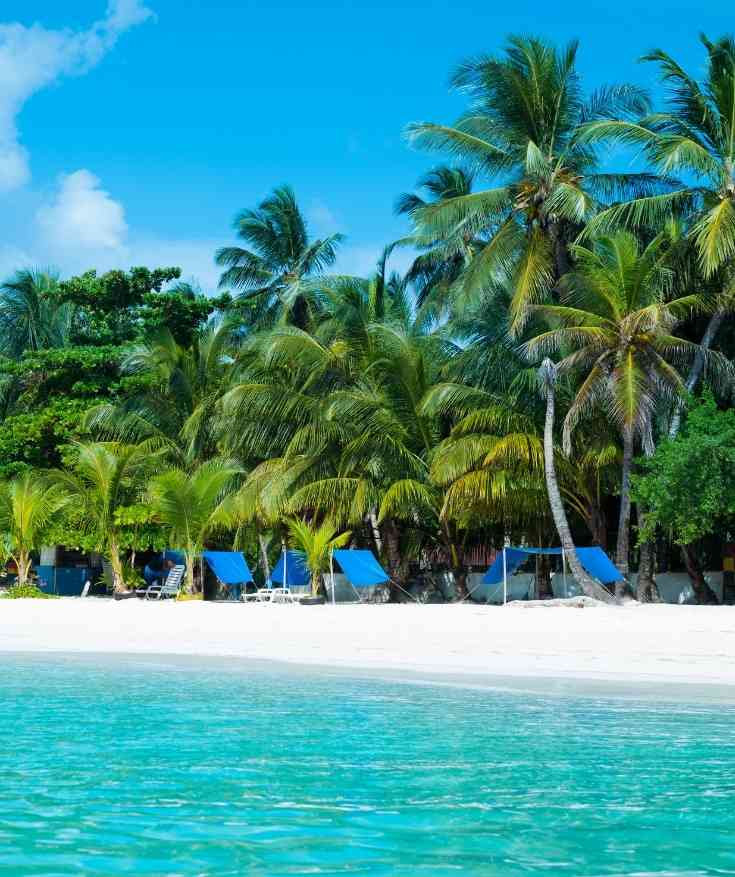 Villa de Leyva
Are you trying to imagine what a colonial village looked like 400 years ago? Then you have to take a pitstop at Villa de Leyva. Founded in 1572, this little town in a high-altitude valley of semi-desert terrain is full of cobblestone roads and buildings of colonial style and architecture.
Visitors can cool off in old churches, grab a cup of coffee at the town plaza, people watch at the parks, shop at local markets, walk or bike and marvel at the architecture or soak in some history at one of the town's museums. Day trips and hikes not too far from the town are also available and easily accessible.
Johnny Cay
Far from mainland Colombia but still politically part of Colombia, the island of San Andres and the smaller Johnny Cay is something to see. Johnny Cay is a Caribbean paradise boasting white sand beaches, crystal clear waters, and palm-lined shores.
Visitors can go lounge at the beach and eat fresh seafood. Snorkeling sites can also be found within the area. In the evenings, local bands playing reggae songs have live performances on the island. Can you get more Caribbean than this?
Cali, the salsa capital
Cali is the salsa capital of the world. Despite having roots in Cuba, salsa gained popularity in New York during the 1970s. Eventually, it found its way to Colombian shores and has transformed and evolved over the years. The Cali School of salsa is uptempo and involves faster and more energetic beats.
It's all about the footwork for the Cali style of salsa. Salsa can be heard everywhere in the city and salsatecas are in abundance. If you wanna learn salsa or just simply dance every day, a trip to Cali is a must for you.
Barichara
Barichara is one of Colombia's prettiest towns. It's a tiny town located in the north of the country (close to San Gil) with well-preserved colonial buildings and cobblestone roads. Barichara literally means place of rest in the local Guane language and you will understand why as soon as you visit.
The place emanates tranquility and peace. It probably does not look any different from how it was back in 1714 when it was first established. In a few hours of walking around the small town, you surely feel that you are transported back in time.
Guatape
Guatape is dubbed the most colorful town in Colombia. It is famous for its brightly-colored traditional houses that feature paintings depicting the history of the town.
There's also plenty to do in this small town. You can challenge yourself by climbing the 740 steps of the Penol Rock and be rewarded with panoramic views or you can kayak or do a number of water activities in Embalse Guatape.
After a day of being in the outdoors, you can indulge yourself with great food in any of the diverse restaurants scattered all over town. You don't need to stay the night in Guatape. It's an easy day trip from Medellin!
El Cocuy
White and green colonial buildings topped with red Spanish tiled roofs with a backdrop of the Andean mountains, the small town of El Cocuy is a sight to behold. Of course, the most popular attraction in the area is Parque Nacional Natural El Cocuy.
Here, you'll get stunning views of Andean snow-capped peaks and glacial lakes. The park offers three trails at different levels for all kinds of climbers to enjoy.
Don't forget to spot the uniquely beautiful frailejones (perennial subshrubs in the sunflower family).
???????? Things to do in Colombia
Colombia is a country that exceeds all expectations. Despite its tumultuous past that involves someone named Pablo Escobar and drug cartels, Colombia is far from its violent past and thrives today more than ever. Its tantalizing and varied terrain offers every landscape imaginable.
Its equatorial position makes Colombia the second most biodiverse place in the world. 10% of the earth's flora and fauna is inside this country. Also, note that it's the only South American country that boasts coastlines in both the Caribbean and the Pacific.
You literally have more than 300 beaches to choose from. Once you see what unbelievable beauty and diversity Colombia has to offer, you will understand the passion that drives the Colombian people.
Tayrona National Park
Located on the northern coast of Colombia, you can get to Tayrona National Park by flying to Santa Marta or by bus from Cartagena or Barranquilla.
Nestled at the foot of the world's highest coastal mountain range, Parque Nacional Natural Tayrona is paradise. It is a slice of heaven on Colombia's Caribbean coast with crystal clear waters, golden stretches of sandy beaches, and lush rainforest.
Visitors will have a selection of outdoor and beach activities to choose from. The Nine Stones hike is a popular choice and will allow you to see the scope and range of the park.
For the history buffs, archeological evidence of pre-Hispanic settlements can also be found at the park.
The churches of Popayan
Nicknamed as La Ciudad Blanca or White City, Popayan is one of Colombia's most beautiful and well-preserved colonial settlements. The city just has that feeling of peaceful elegance. Mansions, schools, and monasteries built in the 17th century sit alongside the famous churches of the city.
Religious or not, the churches are definitely worth a stop. Iglesia de San Francisco, Iglesia de San Agustin, and Catedral Basilica Nuestra Senora de la Asuncion are the most popular ones although Iglesia La Ermita, Iglesia de San Jose, and Iglesia de Santo Domingo deserve a look, too.
Ciudad Perdida
Ciudad Perdida literally means "The Lost City" in Spanish. At the time of the Spanish invasion, this city disappeared and was discovered again in the 70s.
It is located in the Sierra Nevada mountains – one of Colombia's greatest pride in the outdoors. If you are a fan of hiking and will be visiting Santa Marta and Tayrona, don't skip this!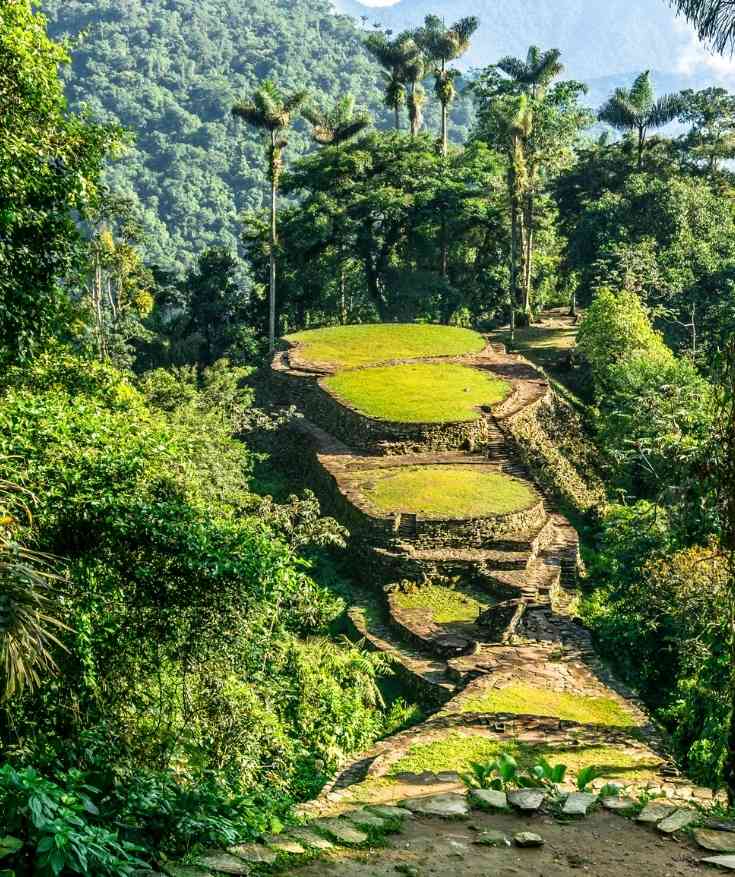 Los Nevados Natural Park
Parque Nacional Natural Los Nevados offers the most stunning glimpse into the Colombian Andes. Colombia, being a part of the Pacific Ring of Fire, is home to more than a dozen volcanoes and this national park is home to some jaw-dropping snow-covered ones.
Spot the Nevado del Ruiz, Nevado del Tolima, and Nevado de Santa Isabel. The park's varying altitudes create panoramic scenes of paramos (high-mountain plains), cloud forests, and glaciers. It's the perfect place for hiking at any level. Be wary of the altitude though and make sure you acclimatize.
Carnaval de Barranquilla
Imagine four days of street parties and non-stop dancing. This is Carnaval de Barranquilla. During the four days in February that lead up to Ash Wednesday, the whole city of Barranquilla comes alive with masquerade parades and live performances.
Very little is known about the origins of this carnival but it's a perfect illustration of Colombia's unique history and cultural diversity.
There are also events leading up to the four-day festivity such as the reading of the carnival proclamation, crowning of the carnival queen, the gay parade, and the La Guacherna. It's a definite must-see and unique to this country. And as the carnival motto goes, "those who live it are those who enjoy it."
I lived with a local family in Barranquilla, Colombia which made my experience more authentic. Experiences are really different when you go with locals. It was my best week in Barranquilla because they showed me places and things I wouldn't even know (or do) by myself!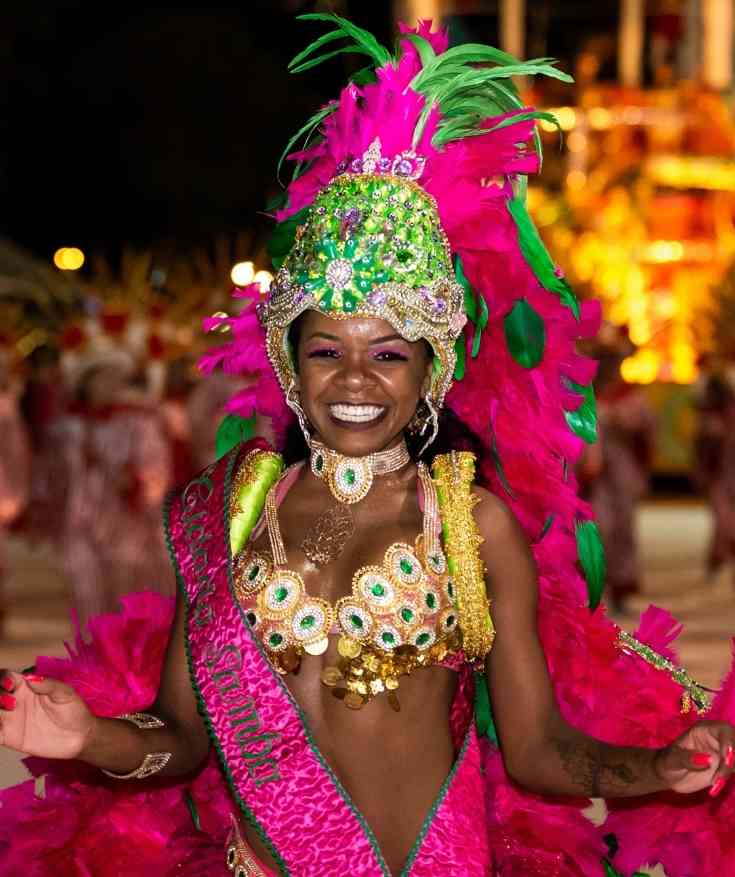 Museo del Oro
Located in Bogota, Museo del Oro will give you a fascinating peek into how gold was weaved into the lives of pre-colonial inhabitants of the country. The museum contains the largest collection of gold artifacts in the world. Each floor exhibits how gold was used in different aspects of indigenous life.
If you want a more in-depth understanding, tours are offered within the museum for a reasonable price. Admission is free on Sundays.
Whale watching
Every year between July and November, humpback whales migrate to Colombia's Pacific coast. They come to the warmer waters from the Antarctic in order to mate and give birth.
Nuqui, Bahia Solano, Bahia Malaga, and Gorgona Island are popular spots for this yearly spectacle. Avid lovers of these giant mammals can opt for boat tours.
It's considered safe for both humans and whales if the distance is kept and boat tours are your safest bet in seeing these majestic creatures up close. Best to go early in the morning in perfect conditions. If you don't get a chance to get on a boat tour, you can also spot the whales at high distances from land.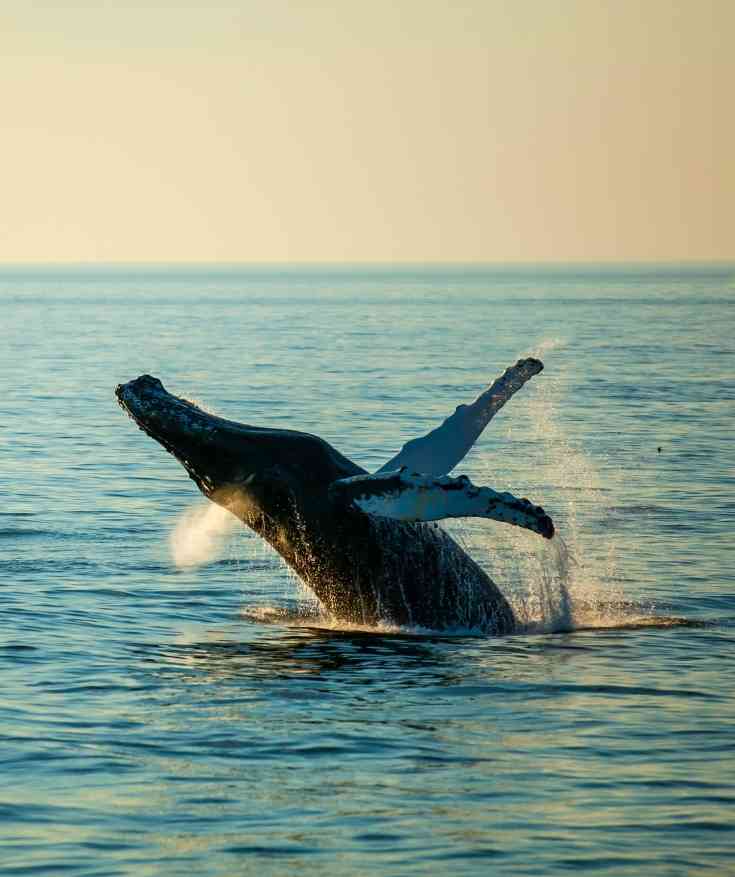 Catedral de Sal de Zipaquira
A Roman Catholic church built within the tunnels of a former halite mine is a sight to behold. Halite or rock salt has been mined in this area as early as the 5th century BCE. Local miners back in the 1930s decided to carve a sanctuary within the mines as a place for prayer.
Eventually, a cathedral was finally built and completed in 1954, and visitors and pilgrims now flock to the small town of Zipaquira (north of Bogota) for this.
Visitors can also go on guided tours and learn about the history of the place and the salt production processes that have existed in this deposit for centuries.
Caño Cristales
A series of remote rivers, Caño Cristales is a river of 5 colors located in Parque Nacional Natural Sierra de La Macarena. Witness the streams in red, green, pink – a natural phenomenon that only happens between July and November.
The tombs of Tierradentro
Tierradentro is far from the usual tourist route in Colombia. In a remote valley in the southern part of the Colombian Andes lies the underground tombs of Tierradentro. Little is known about the civilization that flourished in this area as early as 200 BCE.
More or less 100 tombs are found in this area and these funeral temples are unique and distinct from the rest found in the Americas.
Evidence of pre-colonial life in the area is found inside the tombs–from wall drawings to pottery and sculptures to textiles. It's a wonderful day trip wherein you can soak up on some culture and history amid wonderful mountain and jungle scenery.
Reserva Natural Cañon de Río Claro
Three hours from Medellin lies Reserva Natural Canon de Rio Claro. Visitors can go for a swim or relax in its river that runs through a stunning marble canyon. It's a perfect place to sit back and just bask in all the wonders that nature has to offer.
You can do hikes and marvel at the unique biodiversity of the area. It is home to the flora and fauna endemic to the area. The three-hour Cueva de Los Guacharos cave and stream walk is a must. You don't need to spend the night. This could be a good option for a day trip whilst staying in Medellin.
???? Colombian food: what to eat and drink
Aguardiente
Colombia's licorice-flavored national liquor roughly translates to firewater. The type or brand of Aguardiente you drink varies whatever part of the country you are in but it's very easy to find anywhere in Colombia. Have fun with it. But please do drink with caution.
Ajiaco
Ajiaco is a rich stew typically made with chicken, corn, potatoes, capers, and sour cream. It's a hearty soup and it might take a while for some people to get used to it. What sets Colombian ajiaco apart though is the use of the herb guascas.
Arepa
A Colombian staple, arepas are technically corn pancakes. It can be eaten alone or with simply butter and cheese or whatever else you want to eat it with, honestly. It's also a perfect match for any savory meat or vegetable dish.
Bandeja Paisa
Dubbed as Colombia's national dish, bandeja paisa is a must try. Note that it's high in calories and not for the faint-hearted or anyone watching their cholesterol.
Originally made to provide workers with enough energy throughout the day, this dish typically contains rice, plantain, arepa, beans, ground beef, steak, chicharrones and avocado, and is topped with a fried egg.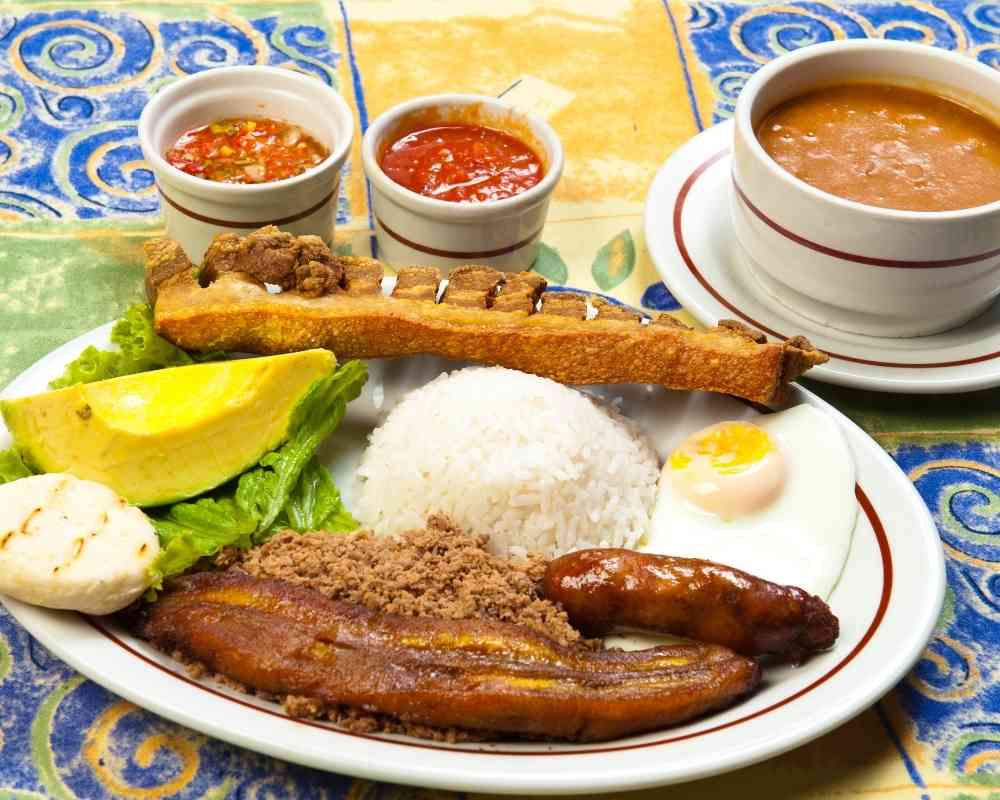 Chocolate con queso
This popular breakfast or snack is well-loved by Colombians. It's cheese dipped in hot chocolate. It's the perfect balance of sweet and salty and will definitely satisfy your taste buds.
Empanada
Deep-fried pockets of perfection containing whatever ingredient is available in each region from meat to cheese to vegetables. Empanadas are a Colombian staple. It's easy to find on the streets and just as easy to eat any time of the day.
Fritanga
It's basically a grilled meat platter served with arepas, plantains, potatoes, and corn. Perfect way to try and munch on bits and pieces of meat. It is best shared with a group of people with an alcoholic beverage in hand.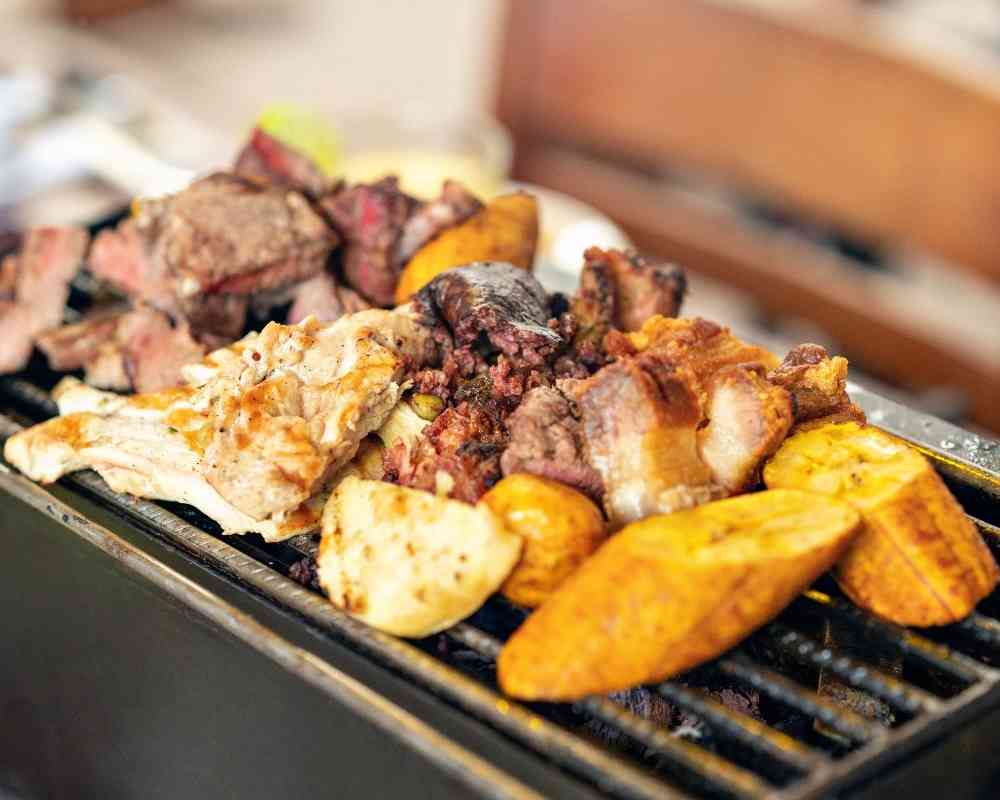 Lechona
An entire pig stuffed with a variety of ingredients such as rice, onions, peas, and spices and roasted for 10 hours or more. It may be on the heavy side but rest assured that you will get a hearty platter of flavors blending together perfectly.
Sancocho
A lot of Colombian cuisines are based on making a meal out of whatever is available and Sancocho is one of those stews that really exemplify that tradition. It varies from region to region but the Sancocho staples are meat, potatoes, yucca, corn, and plantains. Eat it with white rice and some slices of avocado and you'll walk away feeling full and happy.
Tinto (coffee)
You can't miss out on coffee in Colombia and you have to try it the way locals consume it. Literally translated as ink, this is your regular cup of unsweetened black coffee. It's not the best cup that Colombia has to offer but it's definitely worth the try. It's cheap and it gets the job done.
Trisha is one of those people who left their comfortable life to travel the world and learn about life. Her style is to stay in one place she likes for 3 months (or more) to know what it feels like to eat, cook, speak, and sleep in another culture that isn't hers. She'd like to believe she's not traditionally traveling but she just chooses to be somewhere else all the time. In no particular order, her favorite cities in the world are Barcelona, Buenos Aires, Hong Kong, Mexico City, and Tel Aviv.