Oh, how I love wine! Being in Argentina is a dream! Here are my best recommendations on how to choose your Mendoza wine tours. I will also tell you some stories about how I ended up in Mendoza!
📬 Reader Mail: Hola, Trisha! I love your South America backpacking experience and I am looking to go to Argentina! I am aware that you lived in Buenos Aires so I want to ask you about a lot of things!
My plan is to go for a week in Buenos Aires and another week in Mendoza. Unless you have other suggestions in mind? I am looking forward to picking your brain. I also cannot wait to leave my humble hometown in Western Australia. It's been too long.
Originally, I wanted to go to Valle de Guadalupe in Mexico but Mendoza is actually calling my name! Now that Argentina is open after COVID, I would like to take the opportunity to go.
Thank you for all the hard work that you do. The valuable content you put out there is actually very encouraging for solo female travelers like me. You're the best!
– Caitlin Grice, Australia
Hi Caitlin!
Thank you so much for following! Yes, I did a few Mendoza wine tours during my 2016 visit and I am going back to Argentina this year!
Mendoza is one of my favorite places on the planet and I always find myself coming back here. There is an impression that Mendoza wine tours are expensive but in this article, I will give you some cheap options for solo travelers.
Good luck and if there's anything you need about traveling in Argentina, feel free to get in touch and I will give you additional tips!
Xx,
Trisha
Is Mendoza wine good?
ABSOLUTELY! Mendoza is one of the wine capitals of the world so you will surely find the best wines of Argentina here. I've been to many wine countries like Georgia (Signaghi), Mexico (Valle de Guadalupe), Chile (Santiago), France (Bordeaux), and Spain but Argentina is still my favorite!
Mendoza is also the leading Malbec producer in the world so if you like this type of wine (best paired with Argentina asado), Mendoza is definitely the place to try it. There is no other wine country in the world that can replicate Malbec and it's the pride of Argentine wines!
What wine is Mendoza known for?
Mendoza is known for Malbec. If you like dry wine as I do, this is definitely the right type of wine for you. Malbec has dark fruit flavors with a smoky finish and is a great alternative to Cabernet Sauvignon, especially on asado nights in Argentina.
How much does a bottle of wine cost in Argentina?
Like any other wine country in the world, wine prices in Argentina vary. Vina Cobos Corte Unico from Perdriel, Argentina is considered the best Cabernet Sauvignon-Malbec with a score of 93/100. A bottle costs $299 USD approx.
Another good Malbec is from Catena Zapata Adrianna Vineyard (Gualtallary, Argentina) that has a score of 95/100, and is sold at $300 USD per bottle. Catena was named the best wine in the world in 2021.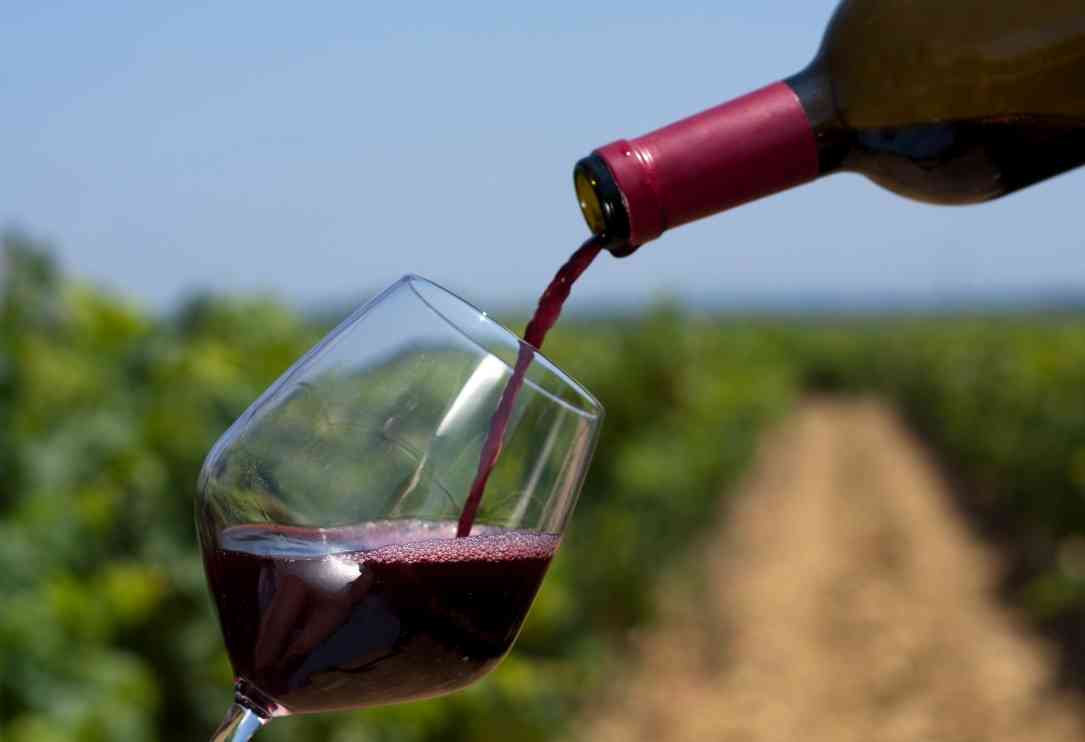 For the cheaper Argentine wines, my favorite is Alfredo Roca which is a Malbec-Merlot originally from San Rafael, Argentina. A bottle only costs $4.07 USD. For the same price, you can also get a good bottle of Trapiche Alaris Malbec from Mendoza, Argentina.
I can give you a big list of wines from Argentina that I've tried and loved but to be honest, I never really tasted a bad wine in Argentina.
Remember that when trying wines (not just in Argentina), I learned that the price doesn't really matter. What matters is your taste preference as not all of us like the same wine type.
☕ Support this blog's honest and transparent journalism. Help us add value to our content! Keep P.S. I'm On My Way content free for all by donating to our coffee fund.
The best Mendoza wine tours: cost and experiences
1. Mendoza wine tours: Vineyard biking in Trivento
I warned the tour guide that I am not physically fit to do this. How far will we go biking? How many hours? What's the road situation?
I asked these questions as soon as I arrived and I think I irritated the guide. Nonetheless, he answered everything with patience and I was relieved to know that it's not that hard to bike the vineyards.
In English, Trivento means three winds which signifies the winds blowing across the lands of Mendoza. These are called Polar, Zonda, and Sudestada. This winery is one of the biggest in the city and belongs among the pre-eminent exporters of Argentine wine.
I was brought to different big freezers (I want to call it that way) and was really awed by the process of making wine. It's a lot of work!
Although I have so much interest in producing wine, I don't think I will be able to maintain something like this. The change of climate greatly affects wine quality so Trivento is doing a lot of hard work to preserve their products.
Above is my tour guide, Gustavo, who explained everything very well. My tour was conducted privately and in Spanish, however, you can request yours to be in English.
He speaks both languages very well! As for me, I just wanted to practice my Spanish listening skills so I bravely suggested it. Luckily, I understood everything. If I didn't, he'll go back and transform the sentence into an easier translation. Thanks a lot, Gustavo!
2. Mendoza wine tours: Tasting at Carinae (French-owned)
"Bonjour!" My French was tested as soon as I arrived Carinae, when owners Brigitte and Philippe welcomed me. They have been living here for 16 years now and when they started their winery, they didn't have any idea how to do it.
I was really impressed with the results of their labor! Carinae was inspired by the beautiful constellation of the Southern sky called Carina. The vineyards were also named after different stars/signs such as Libra, Aquarius, Sagittarius, and the like.
The tour was short because the winery is not that big as they specialize in quality, not quantity. I've seen photos of how they were able to transform this place into what it is now and I am truly surprised at how they did it! This couple is amazing!
🌟 Tip: Do not miss Carinae's olive oil! It's the best I've tasted in years of traveling!
Carinae owner and wine connoisseur Philippe, originally from France
The tour might be short but let me tell you that I tasted 10 different kinds of wine here. Philippe was so generous almost gave me everything on the list!
For the young wines, I had Malbec Rosado, Cuvee Brigitte (named after his wife) and Octans Assamblage; Malbec and Cabernet Sauvignon for Harmonie; and for the most premium of them all, the Hommage — Malbec, Syrah, and Prestige Assamblage. I also tried the Passito de Los Andes, a sweet wine that is very distinct from the others because of its fruity flavor.
I felt very drunk after this bodega but the experience of learning so much about Argentine wines was fantastic! Despite telling me that he's not very good at English, Philippe explained everything very well and I am very glad to have received first-hand information from the owner himself.
3. Mendoza wine tours: Lunch at Ave Maria Purisima
I didn't realize I started the tour at 9:00 am and I was famished by the time we got to the last stop: Bodega Ave Maria Purisima. I am going to be really honest — I couldn't wait to grab the food while listening to the beautiful tour guide (Dibe) who told me that this is one of the oldest wineries in Mendoza (100+ years old).
How they were able to maintain the property is a mystery. I was able to see how they still do things manually but they were able to develop new machines to help in speeding the process.
Since they did not totally change the building, they had to adapt to its capacity in terms of technology. Hence, creating new machinery is still a challenge.
Still, they were able to maintain the quality of the wines they produce. I think things are better when done manually!
This tour is different because I was able to learn which wine tastes good with different types of food. I had 4 types of wine here:
Torrontes – originally from Salta, the northern part of Argentina. This wine goes well with spicy food.
Tempranillo from La Consulta, Mendoza which is good for starters/ appetizers.
Cabernet Sauvignon is my favorite so I'll have to say it blends well with everything.
Consulta Select – a fusion of everything: 42% Malbec, 27% Cabernet Sauvignon, 22% Syrah, and 9% Tempranillo. It's kind of strong and dances well with red meat.
And oh… the food was fantastic. I have no words! Ave Maria Purisima is located in the Department of Maipu and is one of the sub-branches of Bodega Alto Cedro, owned and managed by Karim Mussi.
💲 from $130 USD per person
🕖 8 hours
This deluxe small-group Mendoza wine tour lasts for 8 hours so prepare for a full day of wine tasting with food pairing! To maintain the authenticity and intimacy of the experience, this spot is only limited to 8 people.
In this tour, you will visit 3-4 wineries and most of the experiences are outdoors. You will have a 5-course gourmet lunch with wine pairings so make sure to come hungry!
An English-speaking guide is provided so feel free to ask questions along the way. The tour manager will also provide pick up and drop off at your hotel.
The four wineries you will visit here are Trout and Wine, Lujan de Cuyo, Chacras de Coria, and Agrelo — all of which are great wineries in Mendoza. The price of this tour starts at $130 USD.
👉🏽 Check prices and availability for a luxury wine tour with gourmet lunch
💲 from $40 USD per person
🕖 6 hours
For those who don't want to drink wine all day (I mean who wouldn't want this?!), you can avail of half-day Mendoza wine tours that usually last for 6 hours. For me, that's still long but this is the 'half-day' in Mendoza.
The first stop is Vistandes Winery, a modern boutique winery with large estates. Here, you will experience a full outdoor tasting.
This tour is pretty unique since you will go to a family-owned organic winery in Mendoza called Bodega Familia Cecchin. This family will show how they produce wine in their vineyard including elaborate and tedious processes. Of course, you get to taste their wine, too!
Mendoza is also known for olive oil and this tour will bring you to one of the best olive oil factories in Mendoza called Olivícola Boutique Pasrai. You will see the olive oil-making process here and you can also buy bottles to take home.
The last stop is Florio, a sweet wine cellar with a winery museum! They have more than 100 years of experience in winemaking and are considered one of the best wineries in Mendoza.
👉🏽 Check prices and availability for a half-day wine experience
💲 from $210 USD per person
🕖 8-9 hours
Most of my clients who are visiting Argentina are traveling with their families or a group of friends so I always try to find them the best private Mendoza wine tours.
This combination of wine and outdoor experiences is usually great for groups! Discover the Uco Valley through the Andes mountains while eating and drinking wine.
Like Mendoza wine tours #4, you will stop by Trout & Wine Tours, Portones del Parque San Martin, and Lujan de Cuyo. After which you will head to Potrerillos Dam to see great views of this beautiful lake.
On the way to the Uco Valley, you will pass by the mountain roads and see the beautiful valley of La Carrera. In each of these destinations, you will get to stop for an hour.
The next winery is the spectacular Domaine Bousquet where you can enjoy a premium wine tasting in the vineyard. Then you'll head to Andeluna Cellars for a multi-course gourmet lunch (with wine pairings of course). This is probably the best part of this tour I promise you'll love it!
The last stop is Valley de Uco, the most stunning area in Mendoza that you shouldn't miss. There are also hotels here if you're looking for something fancy yet adventurous.
👉🏽 Check prices and availability for Malbec and Uco Valley with gourmet lunch (private)
💲 from $80 USD per person
🕖 9 hours
Before coming to Argentina, I was always buying Maipu and Trapiche wines in the supermarket and now I am finally visiting their vineyards! It's such a joy to see especially if you are frequently buying these bottles. They are very famous even outside of Argentina.
You will start this tour heading out of Mendoza towards Maipu. The first stop is the Trapiche Winery where you'll have wine history lessons. You'll also get to see the production of grapes in Trapiche.
The wine that you will get to taste at Trapiche are Trapiche Espumante Extra Brut, Traphice Collecion Roble, and Fond de Cave. All these will be done in their barrel rooms.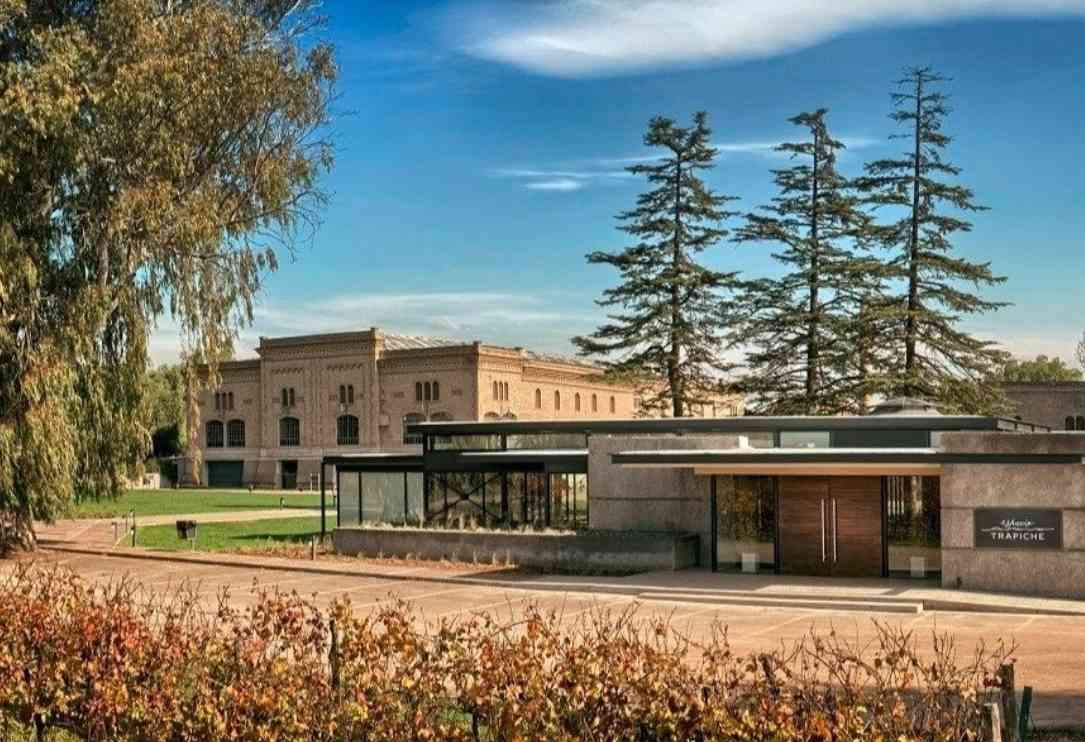 The next stop is the SinFin Winery (means "without end" in English) where you'll get to test a certain style of wine that has been passed down several generations.
Then you will head to Familia Zuccardi, a winery in Mendoza that was founded in 1963. This is a family-owned winery (by the Zuccardis) and they also have a small olive oil factory called Zuelo.
You will be served a nice lunch with tapas, pasta, and Santa Julia wines (you might be familiar with this) at Pan y Oliva. Of course, bread and olive oil will be served!
👉🏽 Check prices and availability for Maipu and Trapiche wineries
💲 from $35 USD per person
🕖 2 hours
Argentina is famous for its Malbec and there are Mendoza wine tours that are specializing in this specific type of wine. This is also a cheaper version and only lasts 2 hours.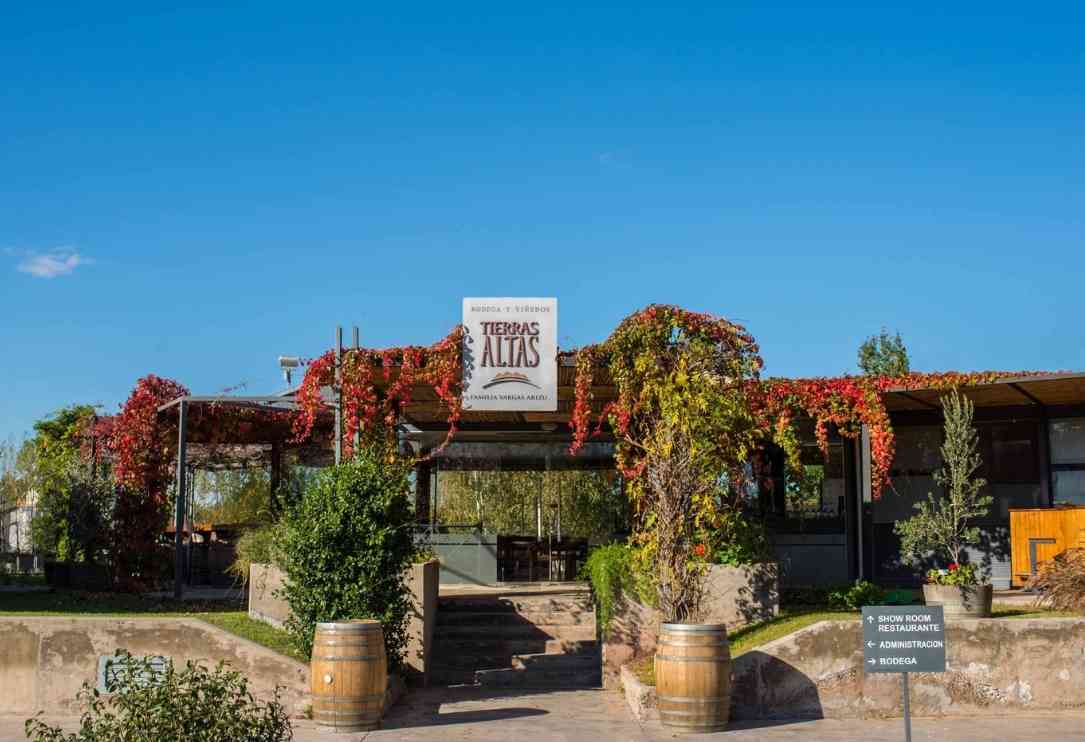 In this tour, you will visit Tierras Altas which is Mendoza's first boutique wineries and is an expert producer of Malbec. In this 2-hour tour, you will get to visit Tierras Altas vineyards, steel tank room, barrel rooms, and an amazing underground wine cellar!
You will also find out about their techniques about Malbec-making and mind you, they are very generous about this information. Of course, this Malbec tour includes tasting straight from the oak barrels!
👉🏽 Check prices and availability for Tierras Altas' Malbec Experience
💲 from $100 USD per person
🕖 5 hours
The Achaval Ferrer Winery is an Argentine-Italian-Napa Valley fusion by Santiago Achaval who also studied wines in California in the 1980s. They launched in 1995 in Mendoza and developed their own wine-making techniques.
You've probably seen the Achaval Ferrer brand in your local supermarket as they are big on Malbec. Some of my favorites from them are Blend de Fincas (2014), Temporis Malbec (2010), and Quimera.
Apart from Mendoza, they also produce wine in Paraje Altamira in Argentina. This tour includes a 4-course lunch and a visit to the Lagarde Winery.
👉🏽 Check prices and availability for Achaval Ferrer and lunch in Lagarde Winery
💲 from $55 USD per person
🕖 4-8 hours
Finally, the best Mendoza wine tour on a bike! This is a self-guided tour to take your time. You can pick up your electric bike from 10:00 AM – 1:00 PM and drop it off at 6:30 PM.
This is a great tour option for those who want to keep moving and adventuring Mendoza. Don't worry, I will give you the full route below so you can navigate this tour on your own!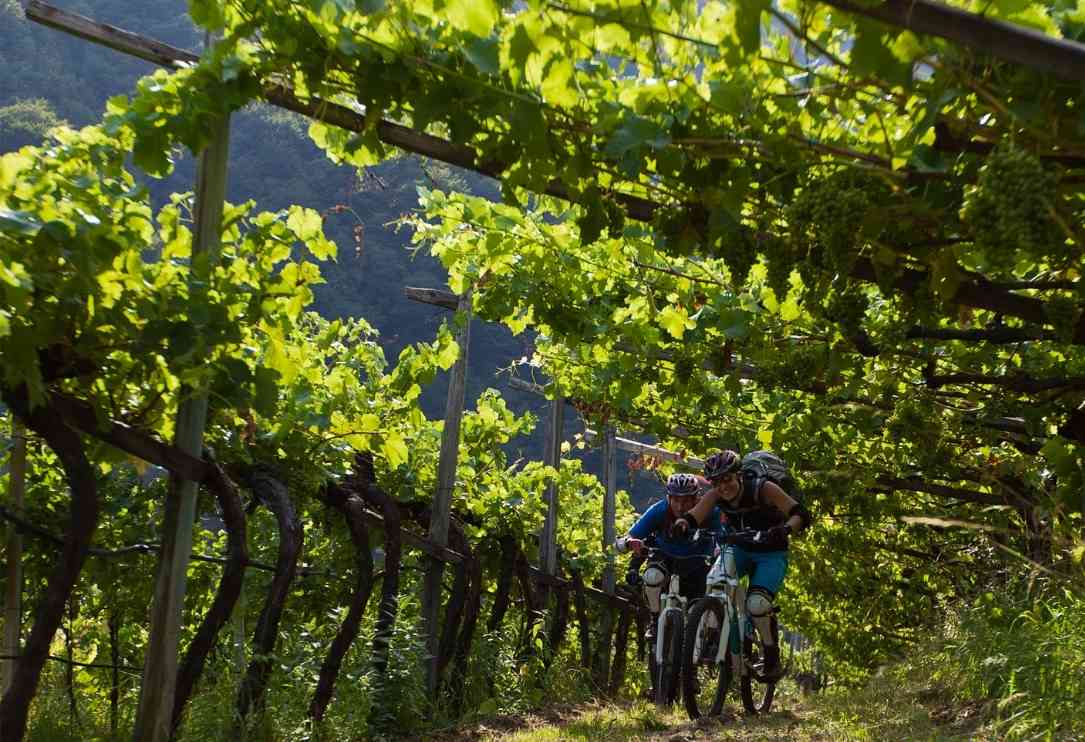 This is a little bit crazy because there are 14 stops on this biking tour. You can choose to stop wherever you like as you'll pay for the admission tickets separately. Below are the winery stops in this bike tour:
Viamonte Winery
Bodega Gieco
Bodegas San Huberto
Bodega Nieto Senetiner
Bodega Familia Canepa Martin
Bodega Lagarde
Bodega Luigi Bosca Familia Arizu
Bodega Carmelo Patti
Bodega Alta Vista
Clos de Chacras
Bodega Vistalba
Lamadrid Estate Wines
Bodega Kaiken
A la Antigua
👉🏽 Check prices and availability for electric bike tour at the Malbec region
Tips on selecting your Mendoza wine tour
Did you know? There are an estimated 900 wineries in Mendoza (2,000 in Argentina) and only 150 of them are open to tourists! With these overwhelming options, it will be very hard to choose the right Mendoza wine tours.
Remember, this is an adventurous tour and not the typical sit-down-gulp-a-wine-type of activity. Before booking your Mendoza wine tours (yes, plural. You don't want to do just one), you need to know what type of wine activity are you looking for.
Do you want a sit-down tasting in a cellar? Do you want to do some outdoor adventures? Do you want to be on a bike or a van? There are many types of Mendoza wine tours so it's best to be clear about what you want.
Second, you need to consider what type of wine do you like? Do you prefer bubbly, red, white, sweet? There are many types of wines in Argentina and you don't really want to be on a wine tour that doesn't suit your preference. Prioritize the type of wine you want to learn about!
When booking Mendoza wine tours, I always find the best rates on TripAdvisor. You will also other people's experiences in each tour which will greatly help you in choosing.
I also sometimes find great deals on Viator. Of course, if you are not sure about the tour you want to take, I can always help you make a custom itinerary. Just get in touch with me and I'd surely help!
Where to stay in Mendoza, Argentina
There are many affordable hotels in Mendoza and honestly, it doesn't matter where you stay. The tour operators will pick you up and drop you off at your hotel no matter where it is.


Although some hotels are already offering Mendoza wine tours, I still encourage you to visit the other vineyards above and combine. The experience is way different than just staying in your hotel!
Best time to visit Mendoza, Argentina
I honestly don't have the preference on the best time to visit Mendoza. I've been here at different times and I did not find a big difference with the weather.
However, they have different seasons in Mendoza. I'd say Spring is the best time (from October to November) since this is also the time that it gets cold in North America.
March and April are fall seasons and are a great time to visit Mendoza – it's going to burst with fall colors! I also prefer visiting during the summer (December – February) if you want extra hot weather.
Best Mendoza wine tours on Pinterest: save it for your trip!
Trisha is one of those people who left their comfortable life to travel the world and learn about life. Her style is to stay in one place she likes for 3 months (or more) to know what it feels like to eat, cook, speak, and sleep in another culture that isn't hers. She'd like to believe she's not traditionally traveling but she just chooses to be somewhere else all the time. In no particular order, her favorite cities in the world are Barcelona, Buenos Aires, Hong Kong, Mexico City, and Tel Aviv.