When in Japan, food should be the bulk of your travel activities. Here are the best food tours in Tokyo with detailed pricing and reviews from real travelers.
One of the reasons I keep coming back to Japan is food. I've been to this country many times and somehow, the list of what to eat in Japan never ends!
I will warn you: Food in Japan (or prices in Tokyo generally) is not cheap. However, I feel like it's worth spending on.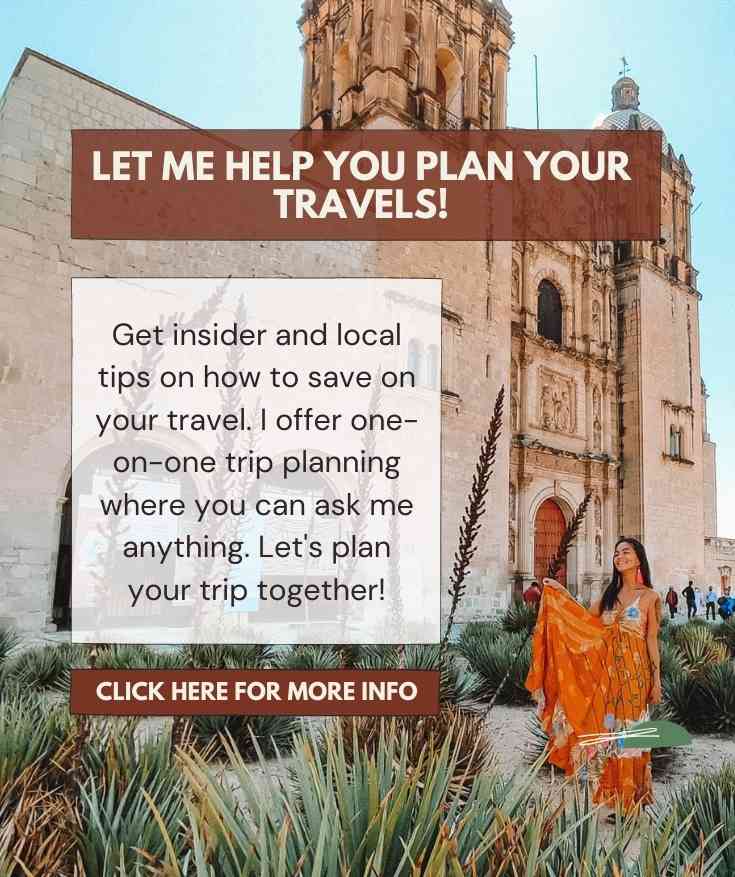 Unlike in other countries, the food tours in Tokyo are well-curated and are not only to earn money from tourists. Locals put effort into their tours, and most of the Tokyo food tours in this list are not even with a travel company!
In this list, I added a few local people hosting meals in their homes in Tokyo. If traveling deeper is your thing, the food experiences with locals are the best tours to book.
Also, check out my 31 essential restaurants in Tokyo if you don't feel like going on a food tour. Let's get started with your culinary adventure in Japan!
🙋 Questions about Tokyo Japan? Ask me on Tiktok!
🏆 Best food tours in Tokyo
#1: Ramen tour + bar hopping
⏰ 3 hours
💲 from $131 USD
Enjoy authentic ramen in Tokyo while avoiding the tourist traps in the city. On this tour, you'll benefit from discovering places that locals usually visit for ramen.
A guide will also be with you throughout the tour to share more about the local food scene (especially ramen in Tokyo).
Aside from the ramen tour, you will also visit different standing bars and izakayas in Ueno, where you can try different authentic Japanese drinks.
"I was so impressed with this tour! The tour guides were AMAZING! They were hilarious, cared a lot, and really gave us the best possible experience we could ever hope for. I went solo, and became friends with everyone else in the group (from all over the world)…a real testament to the fun, relaxed environment the tour guides ensured they provided. You will NOT regret going on this tour…HIGHLY recommend! Conservatively I'm giving it a 15 out of 10 stars."

Alexandra, United States
#2: Ramen and gyoza cooking class
⏰ 2.5 hours
💲 from $103 USD
Learn how to make ramen and gyoza like a pro as you indulge your inner foodie when you enroll in a cooking class in Tokyo.
Your designated chef will learn how to prepare authentic perfect noodle soup and minced pork dumplings using different vegetables and meat.
"This was a really fun and informative cooking class! YUCa is an amazing chef and taught us a lot about Japanese cooking. She is also very friendly and makes an effort to include everyone in participating if they want to! I really liked that it was a small group. I highly recommend this tour!"

Delia, United States
#3: Tokyo All-star
⏰ 3 hours
💲 from $200 USD
Get to explore the streets of Tokyo during an evening food walking tour. You will be accompanied by an expert guide to help you discover local dishes in the streets of Yrakucho, Ginza, and Shimbashi.
In this Tokyo all-star food tour, you'll try yakitori, drinks, and desserts. This will take approximately 3 hours to finish.
"Yuko and her assistant were very helpful and thoughtful tour guides. We ate yummy food and learned a lot about Japanese culture. As an FYI- if you do not eat pork, this is probably not the best tour for you."

Hannah, United States
#4: Golden Gai Experience in Shinjuku
⏰ 3 hours
💲 from $188 USD
Spend at least 3 hours of your day discovering the best bar, restaurants, and food stalls that Shinjuku Golden Gai and Kabukicho offer.
What's great about this food tour is that it is limited to a small group of 10 people, making it more intimate for you to discover the area's rich history and Japanese food.
This is my most recommended food tours in Tokyo since you will not only have a great experience but will also get to learn about the vibrant Shinjuku neighborhood.
"This was an amazing trip! Firstly, we had to move our date last minute due to a schedule change and they were more than accommodating. Our host was great about telling us a bit about every stop we made throughout the food tour. Honestly didn't feel like "just another food tour", though we did get to experience excellent Japanese food."

Adrian, United States
#5: Sumo wrestlers + chanko lunch
⏰ 2 hours
💲 from $114 USD
Want to experience something authentic and unique during lunch in Tokyo?
Get to eat, train and fight like a real Japanese sumo wrestler as you discover the history, training, and rules behind the typical sumo match.
After trying a match with a retired wrestler yourself, work on your appetite and dig into a tasty Chanko Name meal that the wrestlers eat to gain weight.
"What I thought at first was going to be rather touristy turned out to be a really fantastic experience. Not only did we really enjoy learning about sumo (and the food was great!) it was much more intimate that I had expected in that we got to know the two wrestlers who were doing the demonstration."

Alexandra, United States
#6: Izakaya food tour in Shinjuku
⏰ 3.5 hours
💲 from $114 USD
Another great food tour that you can try while in Tokyo is to discover izakayas at night in the district of Shinjuku.
Walking around the area's streets, you'll enjoy at least seven classic Japanese dishes at various izakayas (accompanied by drinks).
Within the 3 hours (or more) of touring, a guide will accompany you with a maximum of 1 participant.
"Brilliant tour with a fantastic guide Andrea, she went above and beyond to ensure our group got the most out of this experience. A real opportunity to meet new people, we had 3 Aussies and 4 Americans who were all lovely. We started at a restaurant where we got grilled meat in the form of chicken that came in many shapes and forms, let's just say none of the chicken goes to waste. We then moved onto a fish restaurant where let's just say was an experience. Some street food then lastly dumplings and ice cream / sorbet, all very good. I highly recommend this tour haven't laughed so much in a long time."

Gerard, United States
#7: Sake Tasting
⏰ 1.5 hours
💲 from $66 USD
What better way to discover more about Sake than a Sake tasting tour? Sake is a Japanese alcoholic drink that's well-known as rice wine.
If you are unfamiliar with sake, ordering one in izakayas or restaurants can be tricky.
On this tour, you'll learn the difference between a junmai or junmai ginjo by tasting with a sake sommelier in Tokyo. Also, learn tips and detailed explanations on how to drink Sake and the snacks the best way.
"Traded my usual wine glass to sake cups and attended a fun and engaging tasting afternoon in Shinjuku! Aki is a sake sommelier and all around awesome host who shared his knowledge to us sake noobs. To start, he poured us sparkling sake (a first for me!), and it was followed by six more types, from the light and clean tasting ones, to the aged and oaked. I really recommend this activity especially if you are traveling solo because here you can meet likeminded individuals and Aki's such a great host that he really kept the conversation going."

Jamille, United States
#8: Wagyu beef and Kaiseki cooking class
⏰ 1.5 hours
💲 from $73 USD
For about 3 hours max, learn how to refine your cooking skills during a kaiseki ryouri (haute cuisine) cookery class in Tokyo.
With a small group of 10 people, you will learn more about Japanese cuisine and prepare up to 8 different dishes like Wagyu beef, Japanese vegetables, and traditional seasonings.
This is one of the best food tours in Tokyo that highlights one of the most important Japanese meats (kobe) so this is an excellent option if Kobe is not part of your Japan itinerary.
"Incredibly interesting class taught by a very knowledgeable instructor. We learned new techniques and quite a bit about different flavors used in Japanese cooking. The food was delivered! Would absolutely recommend to anyone looking for a unique experience."

Erica, United States
#9: Sushi-making class
⏰ 3 hours
💲 from $73 USD
If you enjoy eating sushi, you'll have a blast learning how to make one in a limited sushi-making class in Tokyo.
During a 3-hour sushi-making class, you will learn the basic techniques of preparing sushi fillings and toppings like fish, soup stock, sushi rice, and more.
The best part is you'll feast on what you have ready to put on your best show!
"Megumi-sensei was a great host and a very good teacher. She took us through all the sushi items step by step and the result was beyond our expectations and 100% made by us! The class is well-organised and written down. The group is small (ours was 4 people) and the host walks through each step to showcase and then helps the students do the same. In the end we made 5 unique sushi and two types of rolled sushi. This was a unique experience and a highlight of our trip to Tokyo!"

Andrei, United States
#10: Asakusa food walking tour
⏰ 3 hours
💲 from $106 USD
Learn more about the history and traditions of Asakusa when you join a half-day tour of the older part of Tokyo.
During the 3-hour walking tour, you will have an in-depth experience as you ride the district in a rickshaw and then stroll around the area to taste samples of traditional Japanese snacks.
This small group tour is limited to only seven participants, guided by a local familiar with the Tokyo food scene.
"This tour was truly amazing! Our guides Rina and Mami were absolutely wonderful and so pleasant! We learned so much from them about the beautiful culture of Japan while shopping and eating our way through the marketplace. We were allowed ample time to shop. The Senso-ji Temple was quite impressive and majestic."

K Wells, United States
#11: Tsujiki and Asakusa Tokyo food tours
⏰ 5 hours
💲 from $145 USD
Spend almost half a day touring one of the world's largest fish markets, Tsukiji, and the famous Asakusa district.
You will start by tasting specialty foods and drinks like Japanese omelets, sushi, and fried fish cakes and later on spend munching on sweet desserts at cafes.
This Tsukiji and Asakusa food tour will last 5 hours or more and will be guided by a local professional.
"Our guide Chihiro was terrific. Her English was excellent and she was extremely knowledgeable about not only the area and the markets but Tokyo as well. There were only four of us on this tour which was a perfect number as it allowed us to move through the areas with ease. Chihiro also offered us advice about other activities in Tokyo and was kind enough to email me with directions for the metro to other areas we wished to see."

Mary Anne, United States
#12: Classic Tsukiji food tour
⏰ 3 hours
💲 from $193 USD
Get an in-depth experience at the Tsukiji market on a morning tour to look at their outer market stalls.
First, enjoy a cup of coffee and tour the historic wholesale market, learning about seafood from the specialists.
You will also taste fresh food and stop at a local shrine to get a sweet Japanese snack.
"This was more than simply a delightful tour of the old Tsukiji Fish market, it was a warm and helpful welcome to Japanese culture. Our guide was not only knowledgeable, she was able to make us feel like we were family. I recommend this tour highly."

Kevin, United States
#13: Shibuya all you can eat
⏰ 4 hours
💲 from $205 USD
Explore more of Shibuya as you go on this food tours in Tokyo with ten people. A professional guide will take you to various hidden dining venues usually missed by tourists.
You can try traditional Japanese foods like sushi, yakitori, yakiniku, and takoyaki as you learn more about the food culture.
"We had a wonderful time on this tour with Adam as our guide. Given it was New Years Eve everything was quite busy but he was able to get us into some incredible food spots! The tour was exactly what we would want with the customization to what we like to eat (we are adventurous eaters and this did not disappoint). Thank you Adam!"

Sarah, United States
🍲 Local Tokyo food tours
#14: Cooking classes at Mayukos's house
⏰ 3 hours
💲 from $137 USD
Experience a traditional cooking class held in a local's home (Mayuko) to learn how to recreate the flavors of Japan yourself when you get back home.
In this cooking class, you will have an authentic and intimate experience as it is only limited to six guests.
Within 3 hours (approx.), you will be taught at least one or two main Japanese dishes and one or two traditional side dishes. After the class, you can enjoy the meal you prepared with a glass of sake.
"Mayuko is really amazing : she can teach you how to make amazing traditional japanese meals AND make you feel as comfortable as if you were home while doing it. She can also adapt to any food restriction you may have and still make you prepare the greatest meal. Strongly recommend it!"

Traveler Review, United States
#15: Experience all Japanese culture
⏰ 4 hours
💲 from $77 USD
Spend at least 4 hours experiencing authentic Japanese culture and hospitality at home. In this local Tokyo food tours, you will discover how to make origami, handmade udon, Japanese food, sushi, and much more.
After your meal, you will also have drinks and Japanese sweets and will be given a souvenir by Keiko (a name written in calligraphy).
"Taka and Keiko are wonderful hosts. They are friendly, inquisitive, welcoming and full of information. Our noodle making experience was delightful and a little unexpected with a fun surprise. All food was delicious. I learned a lot and can't wait to make the recipes at home. Thank you for such a great experience."

Stephen, United States
#16: Be a Bento expert with Tomok
⏰ 3 hours
💲 from $77 USD
Learn and experience how to create your Japanese bento at home. In this 3-hour class by Tomok, you will watch the chef prepare a bento and do it yourself as you proceed.
The Bento class is intimate and private as it only allows at least two guests at a time (but you can always contact Tomok if you are 3 or 4 persons attending).
The cooking class is also flexible to change the menu for vegetarians.
"It was wonderful! She took me for a stroll through a neighborhood with several slices of Japanese history (e.g. tea shop, traditional bakery, etc), and had a lot of interesting historical context to offer. We then went to her studio and cooked the tastiest Bento I've ever had. She's a delight to chat with, and I highly recommend her private tour to anybody visiting Tokyo. It's well worth the price! This is the best of all the food tours in Tokyo!"

Daniel, United States
#17: Japanese Washoku with Tomok
⏰ 2.5 hours
💲 from $85 USD
In a private and intimate class with Chef Tomok, you'll learn how to make Japanese Washoku. The Chef will demonstrate everything for you, so you can quickly prepare the dish during class.
You will visit a cozy area in Ueno, where Tomok's home and the kitchen are located. You can also advise the host if you have special requests with your food preference (allergies or dietary restrictions).
"A very warm welcome at the station and an interesting walk to her kitchen studio. She explained all the ingrediants for the delicious meal and prepared everything in front of our eyes. We particularly liked the personalized menu and the quality of the food. We had an interesting conversation and a relaxed atmosphere. It was really a unique experience with a totally friendly host. Arigató, Tomok!"

Heinz, Switzerland
#18: Sensational sake tasting with Yuma
⏰ 2.5 hours
💲 from $85 USD
Enjoy a sensational Sake experience as you join a tasting sake tour with Yuma. Sake is Japan's signature spirit and stands out among other Japanese cuisines.
Yuma is a prominent sommelier who will be guiding you on this tour. You will be walking through the neighborhood of Shinjuku to try more than five variations of sake at a time.
This will take around 2.5 hours, starting at 5:00 PM, with six guests at max.
"Awesome experience with Yuma! Food was not only excellent, but presentation was refined and well balanced. Sake and Shochu pairing was also very great and generous. This experience offers you amazing food and drinks but also a lot of information about wagyu beef, sake and Shochu."

Jerome, Canada
#19: Sake and homemade dishes: lunch with Ayaka
⏰ 2 hours
💲 from $79 USD
Ayaka will prepare different kinds of Sake and seasonal Japanese dishes for you during this tour. They will be offering you at least 5 to 6 categories of Sake and 8 to 9 types of Japanese words that are all homemade.
Each dish has been well thought out and is made with fresh ingredients since they are usually seasonal food.
"Ayaka was a very sweet woman. She is a perfect guide for someone who is very unfamiliar with Tokyo and/or speaks little to no Japanese. Unfortunately for us, Ayaka was not the ideal guide because we already had an intimate familiarity with Japan and were not inhibited by the language. Her general knowledge of Tsukiji or ability to share that knowledge we found to be very limited."

Michael, United States
#20: Seasonal Japanese lunch with Ayaka
⏰ 3 hours
💲 from $30 USD
Another food experience with Ayaka is the Seasonal Japanese lunch. Here you can eat Japanese seasonal and family dishes.
For example, during spring, the main ingredient will be bamboo shoots; for winter, it will be Nabe (hot pot with vegetables).
Everything will be introduced by the host herself, so you'll get to learn more about Japanese cuisine.
"This was a wonderful experience. Ayaka was the perfect guide to Tokyo! The sushi was delicious and so was the food we tried at the market. I highly recommend this tour to both locals and tourists alike!"

Adele, United Kingdom
#21: Izakaya hop with Yuma
⏰ 3 hours
💲 from $100 USD
Experience an Izakaya hopping with Yuma in the famous streets of Shinjuku. The host will be taking you to different establishments to eat and drink various dishes and beverages that are locally produced.
Yuma will guide you and share with you what it's like in the local food scene. The tour will be casual and feel like you are only going around with some friends, making it more memorable.
"Excellent! Yuma took us around to several authentic Japanese restaurants that all had amazing food! If you love to eat, this experience is for you."

Jonathan, United States
🍛 Market food tours in Tokyo Japan
#22: Market tour and sushi-making with Shino
⏰ 2.5 hours
💲 from $91 USD
In this market food tour, you'll visit a local supermarket with some travelers and hosts Shino and Shigeru. Once you arrive at the market, you will experience how to make sushi and slice fish.
You will also try authentic Japanese multi-course meals and desserts during the tour. Please note that this Supermarket tour is held only during the evening on Saturday.
"We enjoyed our experience. We were able to visit a traditional Japanese home, learn how to make sushi and try foods we had never tried before. Shino and her husband were so friendly and welcoming. We definitely recommend this experience to others."

Jessica, United States
#23: Tsukiji Fish market tour
⏰ 3 hours
💲 from $100 USD
Enjoy a 3-hour tour around the Tsukiji market as you dive deeply into the world of Japanese seafood. During this tour, you will meet Michelin-starred chefs as they shop for ingredients.
Spend your time looking at various stalls to understand Japan's unique culinary culture. And no worries because a local guide will accompany you throughout the tour.
"We absolutely LOVED the tour! Visiting all of the places at the food market and trying all the different foods was really a highlight of our stay in Tokyo. Our tour guide, Tetsu, did a fantastic job! He was knowledgeable about the market and personable with us. I highly recommend both him and this tour!"

Kevin, United States
#24: Toyosu Fish Market luxury sushi
⏰ 4 hours
💲 from $395 USD per group
Visit the Toyosu Fish Market and learn how to make sushi when you join the half-day Toyosu Fish Market tour. Unlike other sushi-making classes, this is a master class aimed at beginner cooks.
You will experience yourself shopping for ingredients at the fish market and then head to the site Tsukiji. After that, you can head on to the classroom and learn from the sushi master how to make your very own sushi.
"The Sushi Class is very well designed and Organized. Though we did not see the tuna auction, we did get a glimpse of the innerr market and the bustling feel of it while following the guide outsourcing the ingredients for the class – different fish, wasabi, etc.. The chefs were very patient and demonstrated very well. Each of us had an individual hands-on moment in preparing the fish. The material was abundant for practice (of course, to dine as well). The group size of 8 people was perfect for a pleasant learning and dining experience."

Nancy, United States
🍻 Evening Tokyo food tours Japan
#25: Walking food tour in Shibuya at night
⏰ 3 hours
💲 from $182 USD
Get a taste of the Japanese food and culture walking tour as you go around the streets of the Shibuya district. What's unique about this is that you will go on a different route than tourists.
Avoid the crowd and enjoy samples of Japanese food like okonomiyaki, wagyu beef skewers, and much more.
You will visit local eateries instead of big restaurants to experience the taste of more authentic Japanese cuisine.
"Alex was our guide and he was wonderful! We were able to do this tour as a family of six…including two teen age girls and grandparents! It was a truly wonderful way to see Tokyo, the places Alex chose to stop at were not only delicious but certainly places we wouldn't have tried on our own. I especially appreciated the stories and history shared, the exploring around the small side streets, and the great atmosphere. It really was one of the highlights of our time in Japan."

Alexandra, United States
#26: Shibuya bar hopping and food tour
⏰ 3 hours
💲 from $111 USD
If you are new to the city and don't speak Japanese, you might find it challenging to find the best bars around Tokyo.
In this bar hopping and food tour, a guide will take you to multiple izakaya-style bars that you'd be unlikely to find your own.
Enjoy different kinds of local drinks and food while you discover the local scene in the city. The tour usually lasts for 3 hours.
"This tour was a great way to be introduced to Tokyo nightlife. Kazu was an excellent guide and took the time to answer our many questions. I only wish there were more options on food as this was drink heavy. My aunt was fairly tipsy by the end!"

Michael, United States
#27: Tokyo by night
⏰ 3 hours
💲 from $114 USD
Enjoy a tour accompanied by a guide as you delve into the culinary scene of Japan. On this tour, you will explore different cultural delights and delectables for 3 hours.
Among the local specialties you might try at the local eateries are succulent grilled meat, skewers, sweet cakes, and sake.
The host will all share detailed information about the group's Japanese culinary and cultural traditions.
"This was a great tour – Kenji our guide was lovely and very personable. The places we went to we would never have found by ourselves and we got to taste food that was really good and traditional – both the yakatori and savoury Japanese pancake were fantastic. This was by far the best tour we had while in Tokyo – could not recommend it enough. A lot of other tours are way too touristy and you don't experience out of the ordinary things – also great to spend time with the lovely locals – this Kenji!"

Helen, United Kingdom
#28: Tokyo after 5
⏰ 3 hours
💲 from $158 USD per group
While the language barriers can make it difficult for you to enjoy the local food scene in Japan, this tour will help you delve into authentic Japanese cuisine.
A guide will join you to recommend dishes and translate what's needed.
Try famous Japanese folds like yakitori, pan-fried better with fillings, and Japanese sweets. You'll also sample some Sake or beer with your meal.
"Kiri's local knowledge and hospitality was fantastic. We went on this tour as a family unit with two teenagers who said it was well worth the experience."

TripAdvisor Reviewer, United States
🤩 What is Tokyo's most famous food?
Tokyo's most famous food is… SUSHI! This food has often been associated with Japan, especially in Tokyo. If you ask locals and travelers what food comes to mind when they hear the word Japan, then it's sushi.
Sushi was created in ancient times by preserving fish in fermented rice. It is made with vineyard rice and fresh fish, usually in various ways and shapes.
📍 Where can visitors get the best food in Tokyo?
Look out for the best local spots to get the best food in Tokyo. As a visitor to the city, among the places you should check out in Tokyo are Hoppy Street, Tsukiji Fish Market, and Sunamachi.
Here you'll get to try different kinds of iconic street foods, drinks, and authentic dishes from Japan.
Each area has its specialties, like Hoppy Street, which is full of lively small restaurants. Meanwhile, you can try freshly made sushi at the Tsukiji Fish Market and local delicacies in Sunamachi.
🎎 What food is unique to Tokyo?
Tokyo, Japan, has one unique cuisine compared to other countries. And among all foods prepared, the fantastic food is the Fugu.
Fugu is a poisonous puffer fish that may carry the risk of death if the food is prepared incorrectly. It contains a toxin more deadly than cyanide, but when prepared by experts who have trained for years, you can dare try the dish. The dish can be prepared as sashimi, karaage, or hot pot.
🦑 Does Tokyo have the best food in the world?
Tokyo is one of the places to get the best food in the world! But why do I think so? One reason is that the Japanese people use quality ingredients for their dishes.
Japan is blessed with distinct seasons and abundant harvests; they have a variety of ingredients they can use for various food. Japanese cuisine also contains high protein and vegetables, making their food flavorful and healthy.
🚬 Do they smoke inside restaurants in Japan?
Yes, Japan is a smoking country, and is allowed to smoke in most restaurants. This is the number one concern of American travelers (or non-smokers) when visiting Japan, so please note that you will smell cigarettes everywhere in Japan.