Is Tokyo expensive? Unfortunately, YES, it is more expensive than other Asian countries but you can definitely travel to Tokyo for cheap! Read on to have an idea about Tokyo prices for travelers/tourists.
📧 Mail: Hello Trisha! I came across your Japan posts on Instagram and I find them very helpful. I am from Vancouver and I plan to travel to Japan soon but is Tokyo expensive? I heard that Japan is really expensive but I want to know what 'expensive' means. What can I get for $75 USD per day? Is this a possible Tokyo travel budget? Thank you so much for all your efforts on this blog!
– Francis Fisher, Canada
Konnichiwa, Francis!
If you are comparing it to Southeast Asian destinations like Thailand or The Philippines. Since you are from Canada, I don't think you will find it that expensive but it is definitely not a budget travel destination.
To have an idea, you can get a meal at a restaurant for a minimum of $12 USD while convenience store food (which is big in Japan) starts at $6 USD.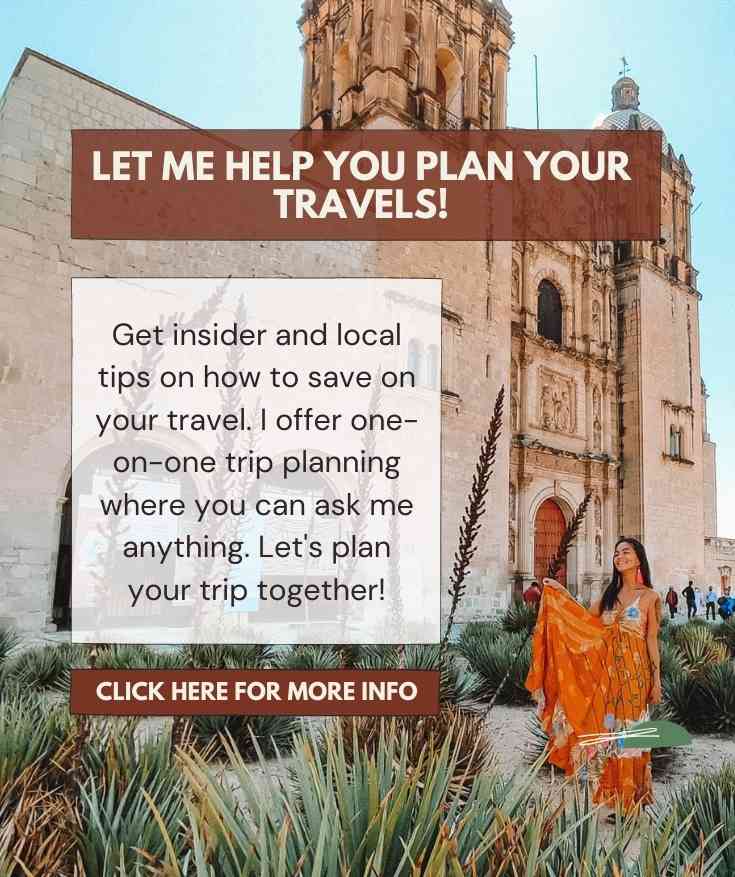 There probably isn't a lot to buy for a dollar as small products start at $2 USD (i.e. coca cola, water). More Tokyo prices will be discussed in this post so keep reading and let me know if you have more questions!
Xx, Trisha
Tokyo Prices: quick links
💲 Is Tokyo expensive?
Japan has always been reputed as an expensive place to travel. But in reality, you don't need to splurge when visiting the country, especially Tokyo.
Compared to other cities in Japan, Tokyo is more expensive because it is a metropolis. But that doesn't mean you need to have thousands of dollars to enjoy your trip to the city. Tokyo is less expensive than most major US cities.
✈️ Flights to Tokyo prices
If you are flying from the United States to Tokyo, direct flights are available. The cheapest two-way ticket will cost you $508 USD, flying with ZIPAIR from Honolulu to Tokyo.
But if you plan to come from LAX, you can get a ticket for as low as $798 USD to Narita Airport.
Meanwhile, the lowest two-way flight ticket is available at $1,065 USD if you are coming from Canada. This is from Vancouver to Narita, with a travel time of 10h 30m.
Flight tickets from Australia range from $1,547 USD (Sydney to Narita), while United Kingdom flights start at $1,245 USD.
🏨 Hotels in Tokyo prices
Accommodations in Tokyo start from $10 USD per night. If you decide to stay in hotels or capsule hotels, you will save more money than checking-in in in 4-star hotels.
The price can go up as high as $800 USD, especially if you decide to book on Airbnb. Airbnb offers apartments, tiny houses, and even big villas good for families to stay at.
As a frequent solo traveler to Tokyo, I always stay in capsule hotels. These are very common in Japan, and I think it's enough to keep me cozy at night.
Capsule hotels in Tokyo start at $15 USD to $38 USD. This will vary depending on the location and time of visit (higher costs during peak season).
If you are a first-time traveler to Tokyo, I highly suggest you book your accommodation around these districts to lessen your expenses:
Shibuya: enjoy the nightlife
Shinjuku: easy access to transportation
Ginza: close to the bullet train ride
Asakusa: cheap area to stay
Tokyo Station
Now, if you plan to stay in Tokyo for 5 to 7 days (assuming you stay in a capsule hotel), you will need at least $75 USD to $266 USD.
But if you want to go crazy with your family and friends, you can book a whole house or a villa via Airbnb. This can cost you $150 USD up to $800 USD.
🍱 Tokyo Prices: Food
Japan is home to many delectable dishes and food. So, it's a must to experience the food culture in Tokyo. And by that, I suggest you save up a few extra budgets allocated only for food!
Tokyo is a metropolis, so compared to other cities and areas in Japan, commodities here can be more expensive.
Still, food choices can range from as cheap as $0.75 USD to higher as your meal becomes more fancy and authentic.
Convenience store foods are much cheaper compared to local eateries and famous restaurants. This is because you are paying for experience and quality of food.
Food in convenience stores can range from $0.75 USD to $3.77 USD.
Meanwhile, if you want a full meal and try some ramen, sushi, or udon, these can range from $4 USD to $75.47 USD per dish. Again, the price will vary depending on where you purchase them.
Complete-set meals are also often sold in Japan. These meals include a main dish, soup, side dishes, and sometimes dessert. You can buy these at famous restaurants starting from $5 USD.
Izakayas are a must-visit when in Japan. I suggest you look for these in small unknown alleys to get an authentic experience. You will need at least a budget of $10 USD to get a good meal here.
You will need to set aside at least $300 USD to $800 USD (if you go all out) for your food budget in a 5 to 7-day itinerary.
🧭 Tokyo Prices: Tours
If you are packed with time, there are a lot of Tokyo tours you can book in advance or when in Tokyo. Although creating a DIY itinerary is more personalized, terms help you save time and avoid the hassle.
Entrance fees to museums, sightseeing attractions, and other tourist spots usually start at $5 USD. But this does not cover transportation from one place to another.
Here I have listed below some of the best tours I enjoyed and think are worth the money:
🚆 Tokyo Prices: Transportation
Tokyo has one of the most extensive public transport networks in Japan. As a first-timer, you might find their public transport a bit overwhelming, especially when riding their trains.
Even after visiting the city a few times already, I still need to research my way into the train routes, especially if I need to visit a place I have never been to.
But, I am convinced that their transport system is reliable and very convenient. And for the price we are paying, which costs from $1 USD, it's worth it.
You will primarily be traveling by subway. I suggest you prepare at least $7 USD for a day. You can even purchase an unlimited one-day pass that costs 800 yen to $6 USD, good for 24 hours. That is if you travel to nearby areas.
The JR Pass is also a good option if you want to leave the hassle of buying tickets every time. It is a special rail pass that will give unlimited travel on JR services for only $293 USD for seven days.
Bullet trains usually cost a lot more. You will need to ride bullet trains if you travel to other areas like Tokyo to Osaka, Tokyo to Kyoto, or even Tokyo to Mt. Fuji's site. For example, a ticket from Tokyo to Osaka will cost $120 USD.
Aside from trains, taxis and buses are also an option in Tokyo. Buses can be a bit cheaper than trains. However, taxi rides can get expensive. I haven't tried one myself, so I suggest you avoid one if you are on a budget.
✨ Tokyo money-saving tips
Tokyo is a crazy and wonderful city – so much to do and see quickly. So why not make the most out of your stay? But this does not mean you have to go all out with your budget.
The city might have a reputation for being expensive, but that's only when you don't know how to plan appropriately before your trip.
And after having been to the city often, here are some tips I want to share with you regarding saving money (but not experience).
Volunteer: best tip for backpackers
If you are backpacking Japan for an indefinite amount of time, you can opt for a volunteering job in Japan. This is not a volunteer work for charities but more of a work exchange.
In exchange for an accommodation and food, you need to work for 6 hours a day (5 days a week). This is one of the best ways to save on costs and you can stay in one place for a longer period of time without worrying of paying for accommodation.
Plan your travels ahead
Tokyo has become a tourist hotspot for the last decade, and that's for a good reason. It's filled with activities, places to visit, and culture to experience.
When traveling to Tokyo, always make sure to plan. Prepare an itinerary, set up a budget, and pre-book tickets, admission passes, and transport fees.
This will be helpful because you can know your total budget before you arrive in Tokyo. You can limit how much you will be spending on your accommodation, transportation, food, and touring.
Moreover, there are a lot of discounts, and promo offers when you book ahead of time compared to walk-in rates.
Stay in budget hostels
When traveling, experiencing the city outside of the hotel is what I look forward to the most. I suggest you book cheap and budget hotels compared to luxury hotels.
You won't experience Japan fully if you don't try staying in a capsule hotel. These are perfect for solo budget travelers. Not only are they the cheapest options, but they are clean and cozy!
Another tip is to book in city centers, near tourist spots and train stations. This will help lessen your transfer fees from one station to another. Better yet, you can walk around from one place to another.
Travel during the low season
If you're flexible regarding your travel time, I highly recommend going to Tokyo during the off-peak season to save money.
Airfare will be significantly cheap, and tourist attraction spots will most likely have promo discount offers. The off-peak season is usually between October and March (except Christmas and New Year Holidays).
Plus, you get to avoid crowded spots and long lines!
Eat street food
Japan is known for having delicious food. And it's a yes to spend money to try authentic Japanese food.
Yet, I suggest you have your meals bought from street food stalls, vending machines, and small izakayas. Tokyo is known for a mix of vending machine restaurants, which are surprisingly cheap for a new experience.
Izakayas (small bars) are establishments that seat only ten people simultaneously. I suggest you dine in with them because most of the time, they cook meals from scratch.
Just ensure you don't miss out on the ramen and yaki's!
⛔ How safe is Tokyo?
Tokyo is considered the fifth safest city in the world; need we say more? If you are still in doubt, I have been to Tokyo several times already and felt safe while walking around the city streets.
When traveling, I always consider how safe the streets are because I love to stay up all night exploring the city. There was a lot of police presence in Tokyo, so I felt it was one reason Tokyo prevented crime.
Although there are still a few crimes in the city, as long as you are aware of your surroundings and vigilant of your belongings, you can be safe from pickpockets, thieves, and other criminals.
🤝🏽 Are the locals friendly to foreigners in Tokyo?
Surprisingly, Tokyo has a society that is very welcoming to foreigners and expats. Locals are incredibly polite to foreigners and usually treat visitors as honored guests.
Still, it would be best to learn their customs and strict behavior codes when living as an expat in Tokyo. This will help create a harmonious relationship between you and the locals.
Although you cannot be knowledgeable of all cultural practices all the time, make sure to apologize, and locals will give you plenty of slack.
Tokyo is a city that has every comfort you would want to have in a place to live if you know how to adjust accordingly.
🧳 Are weekend getaways from Tokyo possible?
ABSOLUTELY! A weekend getaway from Tokyo will depend on your budget.
Traveling between cities in Japan can cost you a lot of money, especially if you take the train. Although buses are a much cheaper option, it's a longer travel option.
There are a lot of cities you can travel to from Tokyo. Nikko, Hakuba, and Hakone are popular choices among locals. These are cities where you can take a break from the hustle and bustle of the city.
🚄 How long does it take to get to Kyoto or Osaka from Tokyo by train?
Based on my personal experience, it takes approximately 2 and a half hours from Tokyo to Kyoto, and 3 hours from Tokyo to Osaka. That is if you travel via Hikari bullet train.
Now, there's a much faster travel option – the Nozomi Shinkansen bullet train. From Tokyo to Kyoto, it will now only take 2 hours and 15 minutes of travel while Tokyo to Osaka will be 30 minutes much faster (2 hours and 30 minutes).
🇯🇵 Tokyo Travel Planning
🚑 Do I need insurance to travel to Tokyo Japan?
Yes, you do! This is the number one requirement when traveling to Japan. I use SafetyWing and I only pay $40 USD per month for my digital nomad travel insurance!
✈️ Where can I find cheap flights to Tokyo Japan?
You can find cheap flights to Tokyo, Japan by using WayAway. This is my current flight search favorite and I have proven that flights on this website are way cheaper!
🛏️ Where can I find cheap hotels in Tokyo Japan?
Budget travelers, use Hostelworld when looking for accommodations in Japan. A bed in a hostel dorm starts at $25 USD per night. Booking.com is best for boutique hotels while you will find many luxury hotels on Expedia.
Trisha is one of those people who left their comfortable life to travel the world and learn about life. Her style is to stay in one place she likes for 3 months (or more) to know what it feels like to eat, cook, speak, and sleep in another culture that isn't hers. She'd like to believe she's not traditionally traveling but she just chooses to be somewhere else all the time. In no particular order, her favorite cities in the world are Barcelona, Buenos Aires, Hong Kong, Mexico City, and Tel Aviv.