Here's everything you need to know about the best time to visit Tokyo, including Tokyo weather by month and what to pack per season.
No doubt, Tokyo is an all-year-round place to visit. Still, I have been to Tokyo a few times already and got to experience all their seasons in other months.
From each month and season, there are things you should take note of, especially what you will need to pack for a smooth trip.
Usually, we do not want to overpack and have so much with us, especially if we travel alone.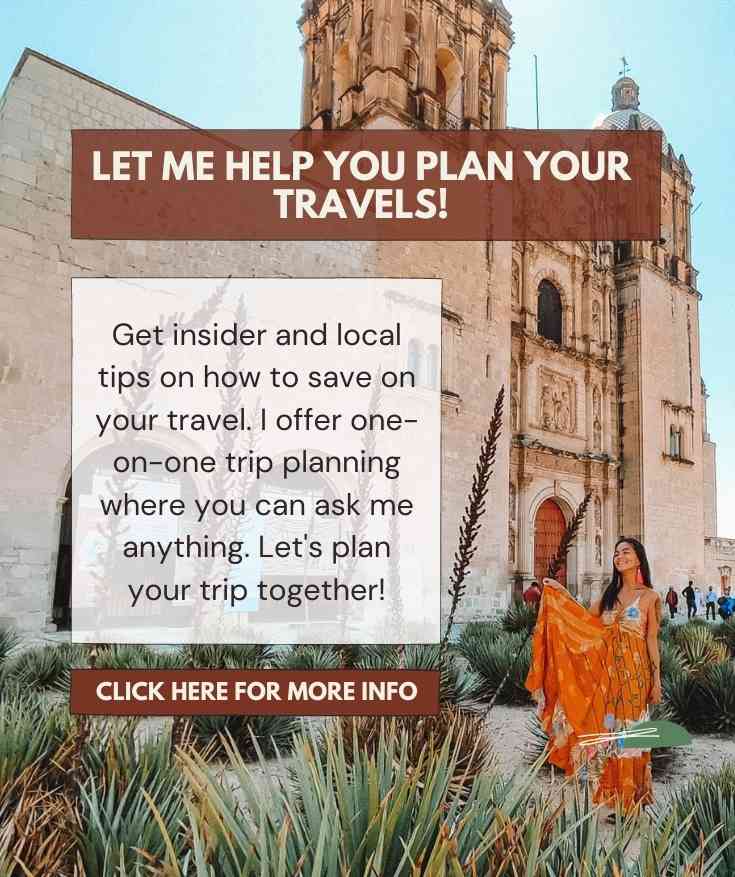 And whenever I travel to a different country, I check the weather and season of my destination. This way, I do not bring with me the wrong clothes and ruin the rest of my trip.
This is why I will happily share with you in this article lists of things you need to pack for a Tokyo trip.
Moreover, I'll also share my thoughts and experiences of when it will be the best time to visit Tokyo (based on one's preference).
🙋 Questions about Tokyo Japan? Ask me on Tiktok!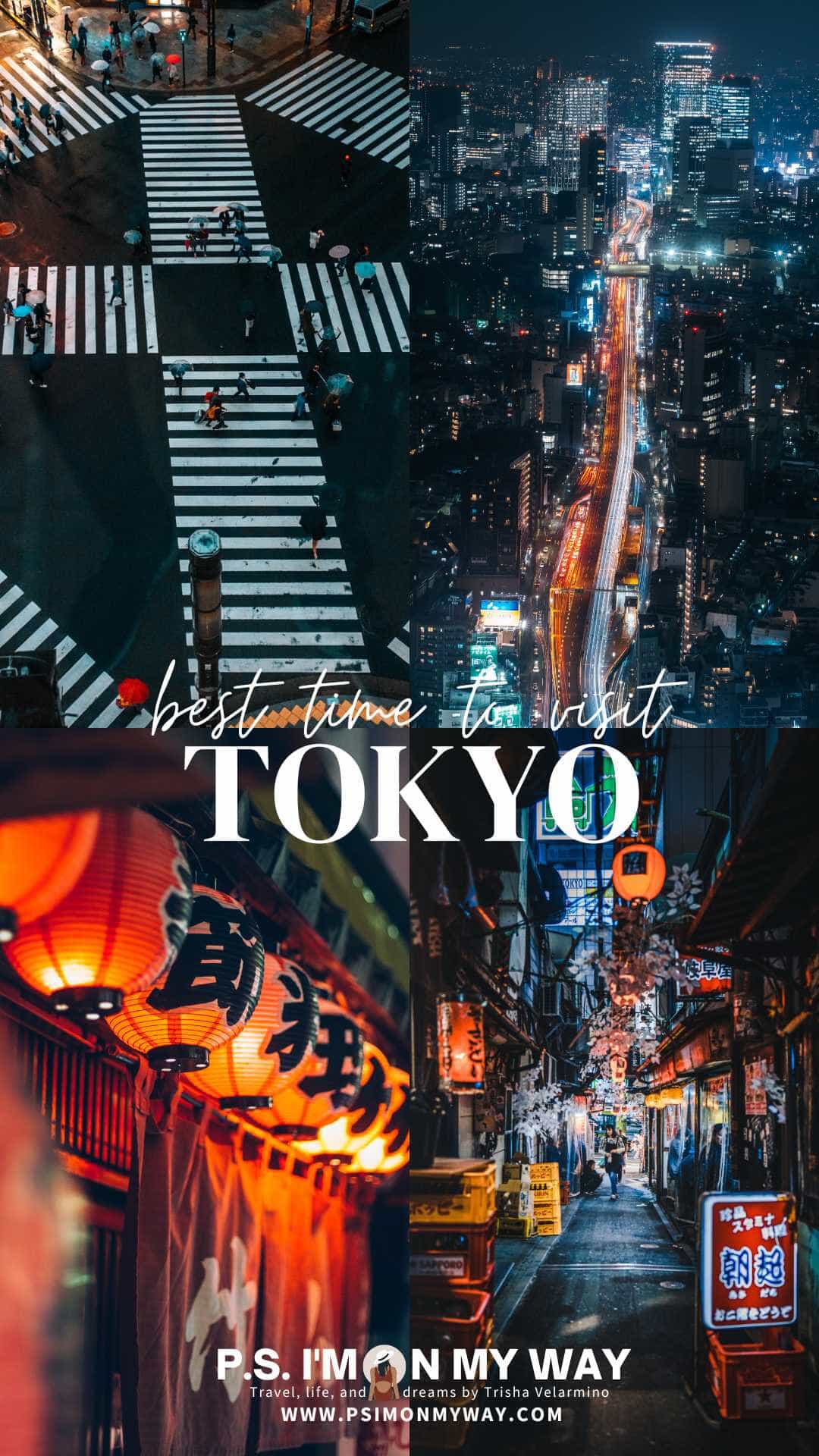 Best time to visit Tokyo: quick links
☔ How often does it rain in Tokyo?
Rainfall in Japan is abundant, including in Tokyo. Rain falls for 134.5 days for the entire year and collects approximately 1603 millimeters of rainfall.
Surprisingly, Tokyo's climate is temperate. The city experiences relatively mild, sunny winters and hot—humid, and rainy summers.
The rainy season starts in a period called Tsuyu, which is the start of May. Tokyo experiences several weeks of rain from June to mid of July.
When I was in Tokyo for a week in June, it was sunny for four days; however, on the 5th day, there were thunderstorms and heavy rainfall all day.
So, yes, rain can still be unpredictable in Tokyo. There can be heavy rainstorms in a week, but later on, there are days without a single drop of rain (just like what I have experienced).
So, be ready and bring whatever you can to keep yourself from scorching heat or heavy rain. Tokyo is a city you can visit any time of the year! You need to be resourceful and ready.
☀️ The best time to visit Tokyo Japan
Summer in Tokyo (June to August)
Summer is the most festive time in Tokyo. Despite the hot, humid, and sticky weather, many travelers enjoy their stay in Tokyo during this time of the year.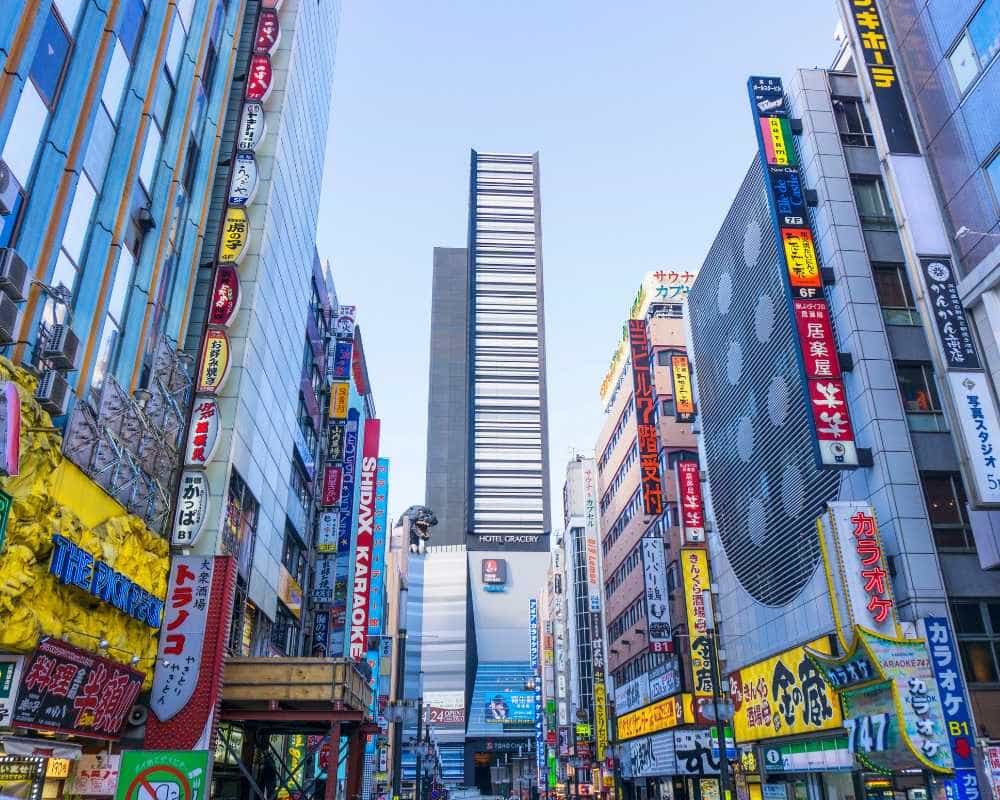 From the colorful matsuri to the chance to hike in the mountains, what's there to miss? Prepare for an average temperature of 25°C to 31°C.
Autumn/Fall in Tokyo (September to November)
Fall is another magical time of the year in Tokyo. Tokyo is most crowded and busy during Fall. The brilliant autumn colors and crisp, pleasant temperature makes it an excellent time to visit and roam around the city.
By the start of September, you will experience 18ºC to 28ºC of temperature. It becomes colder by the time it reaches November, and the temperature varies from 7ºC to 18ºC.
Winter in Tokyo (December to February)
Winter in Tokyo is just as impressive as other seasons. It is when you witness incredible snowfall in some parts of Tokyo, with less crowd around (except for the New Year holiday).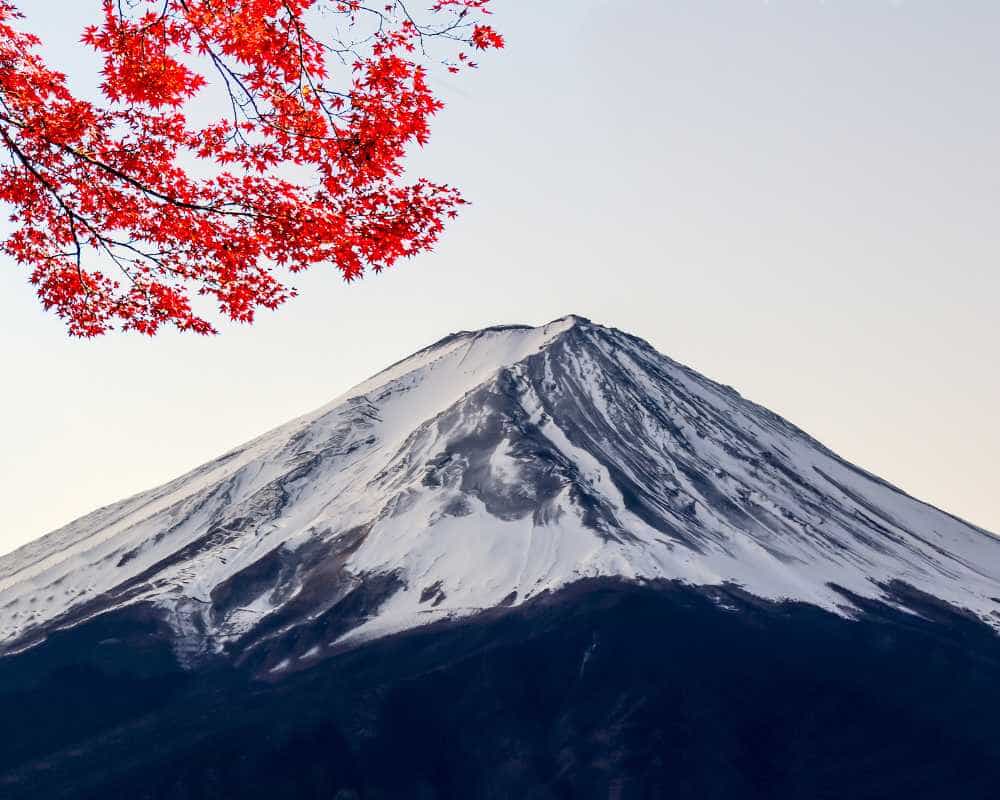 Temperature can go as low as 2ºC and stay cold as it only reaches 12ºC high. The good news is, this is the best time to catch the cheapest deals and flights for the whole year!
Spring in Tokyo (March to May)
Spring in Tokyo means you can see sakura or cherry blossoms everywhere! Although crowds can get packed and streets very busy, seeing one-of-a-kind spring foliage is worth it.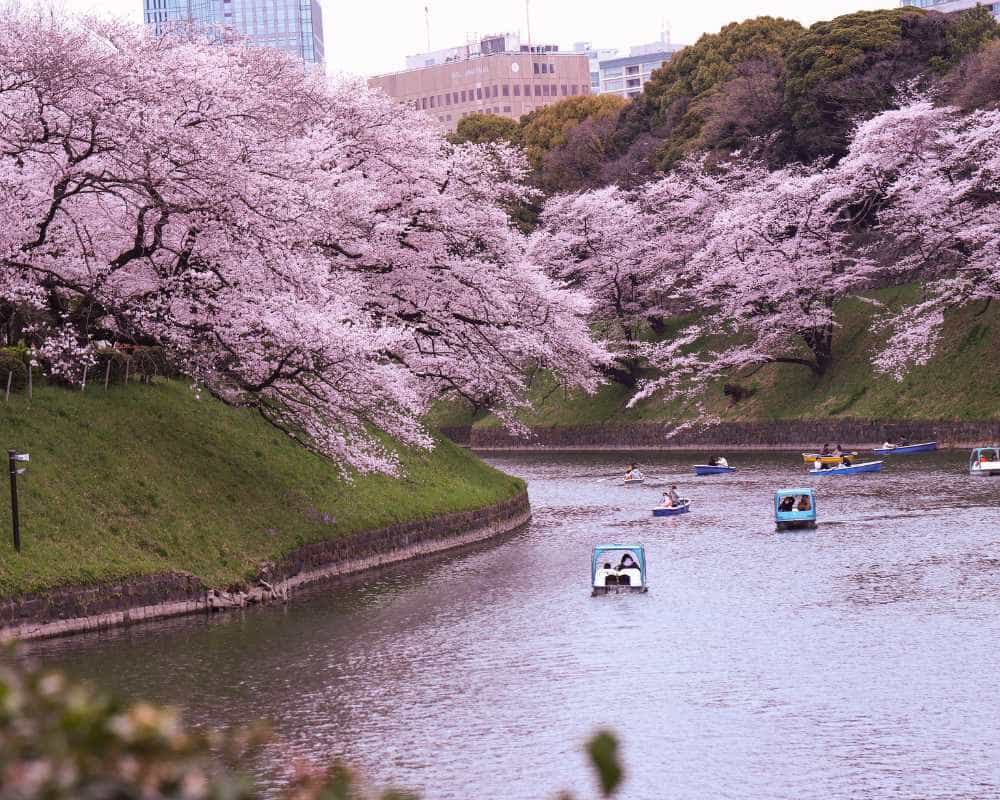 The average temperature during Spring is 23ºC during the afternoon and 5ºC during the morning and evening. And for me, this is the best time to see Tokyo at its peak.
☁️ Tokyo weather: month by month
January in Tokyo
January in Tokyo is the coldest month all year long. The lowest temperature reaches 1.8ºC while the highest is only 9.6ºC, which is still very cold.
Come prepared with thick clothes, and it would be great if you could bring extra accessories (scarves, gloves) too.
The advantage is there are not many tourists in Tokyo in January, especially after the New Year Holidays.
February in Tokyo
It's still wintertime in Tokyo during February. Although the temperature rises, the lowest is still at 2.7ºC while the highest is 10.3ºC.
Despite the weather, many tourists come to Tokyo to visit nearby cities that get a lot of snow. So yes, winter clothes are still a must.
March in Tokyo
March is the month of transition. From the cold days in Tokyo, it's now becoming Spring! That means it's the start of the city's peak season too.
And that's because travelers visit Japan to see the beautiful sakura or cherry blossoms.
During this time, you should pack with you spring clothes – long coats, boots, and clothes to layer. Temperature is at an average of 7℃ to 16℃.
April in Tokyo
By the time it's April in Tokyo, the sakura has already bloomed! It's the perfect month to see the beautiful Spring foliage.
The weather in Tokyo will be very comfortable as average daily temperatures rise to around 20℃, making it easier for tourists to go around.
However, the gap between the morning low and daytime high is more significant. Pack a thin jacket or hoodie.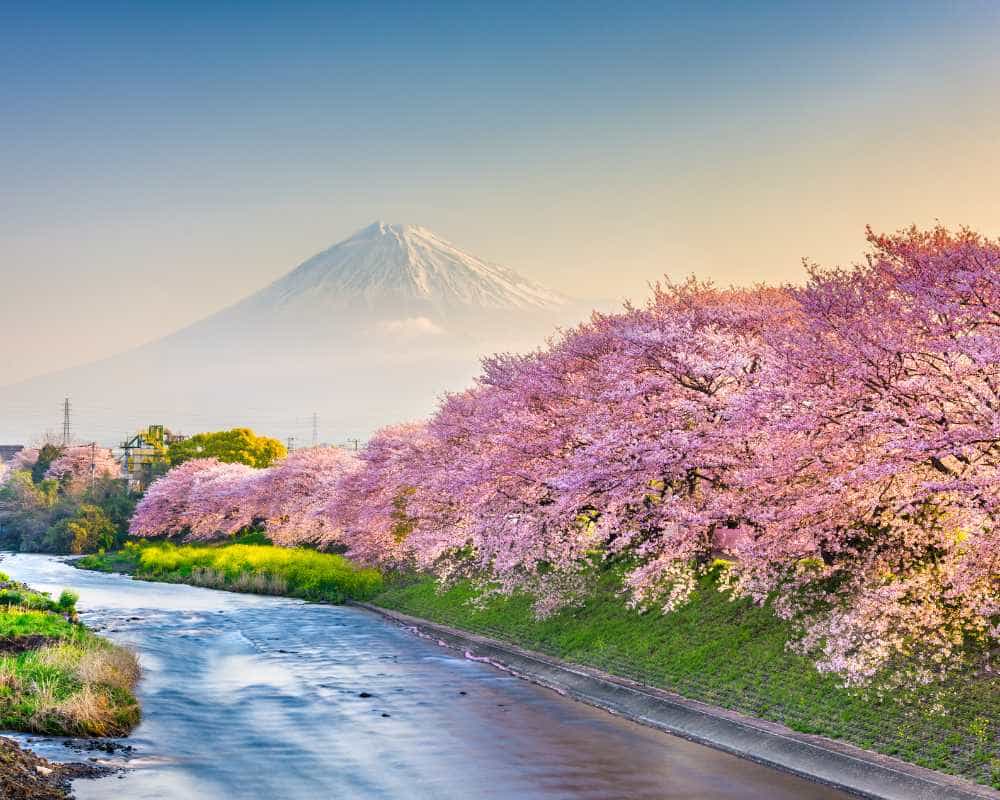 May in Tokyo
In May, it's still considered Spring in Tokyo.
It is also another month with very pleasant, moderate temperatures. So, if you visit Tokyo in May, you can pack with you long skirts, dresses, and short-sleeved shirts.
It will be perfect to bring a cute cardigan or sweater if the weather gets a little breezy. The temperature during this time of the year in Tokyo is around 24.1℃ and as low as 16℃.
June in Tokyo
If you're traveling to Tokyo in June, prepare for some summer action. The weather will feel hotter and humid. Temperature will start to rise and reach 26.5℃.
There is also a strong possibility of experiencing little rain around the city. I suggest you pack your summer clothes and be ready with a travel umbrella or raincoat.
July in Tokyo
As the year enters midsummer by July, expect wet weather during the first week of the month. Still, you can expect that the weather will be scorching and sticky.
Make sure you pack cool and extra clothes to ensure you won't be in a hassle. The average temperature in Tokyo during July is 25°C.
August in Tokyo
Just like in July, the lighter clothes, the better! With an average temperature of 26°C, with the highest reaching 29°C try to avoid dark clothes and stick to light and cool tones.
Please pack wide-brimmed hats, sunglasses, and sunscreen with you. This is because you would want to tour around Tokyo without feeling sticky.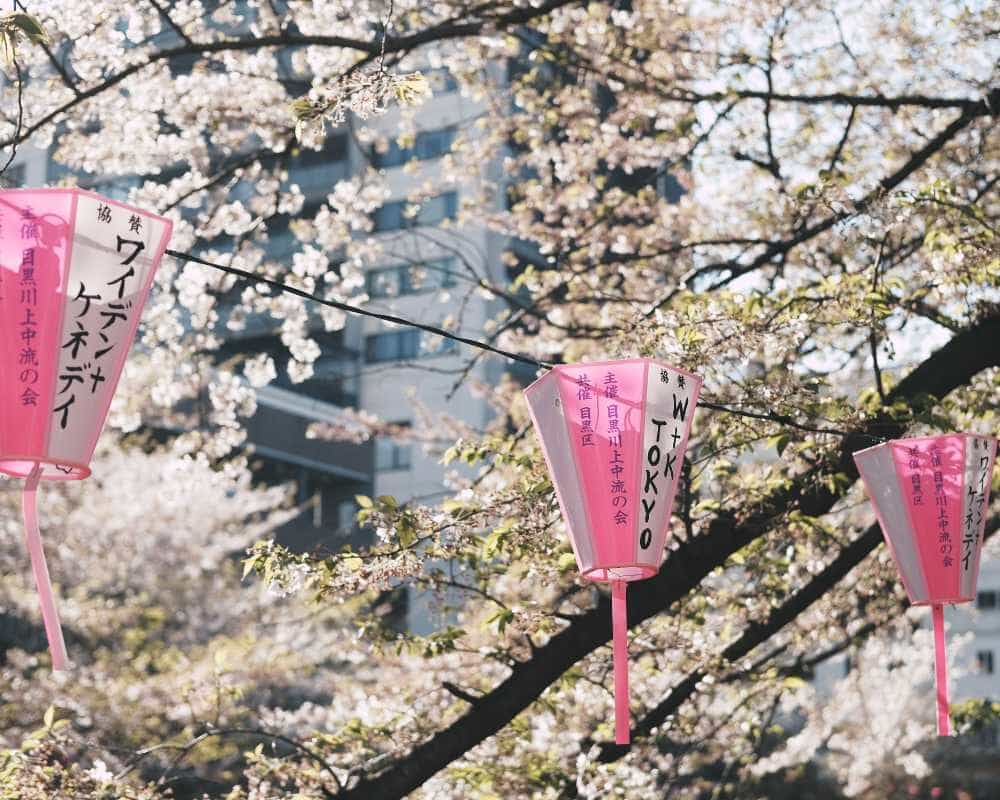 September in Tokyo
By the time it's September in Tokyo, the summer weather begins to break into fall. September is also one of the wettest months in Tokyo.
The city is less crowded this month compared to the past few months as it is expected to rain most days and experience hot days simultaneously.
October in Tokyo
October is similar to September. The only difference is it rains more often and days become shorter.
Although autumn's upon you, the cool temperature does not tend to start until the end of the month. The average temperature reaches 18°C during October in Tokyo.
November in Tokyo
Autumn is finally here! With cooler temperatures, autumn foliage will be seen throughout the metropolis of Tokyo. Get ready to pack your long coats and sweaters before you travel.
There will be days when drastic changes in the weather will always be ready. It's much better to come over prepared, especially in this weather. The average temperature is 12°C.
December in Tokyo
During December, you'll experience dry, cool, and late autumn days. It can get pretty busy in Tokyo's city center since people travel to Japan for the holidays in December.
Many tourists also visit the city to experience the spectacular Christmas vibe of Japan. And since the temperature drops, be prepared with your jacket or thick clothes.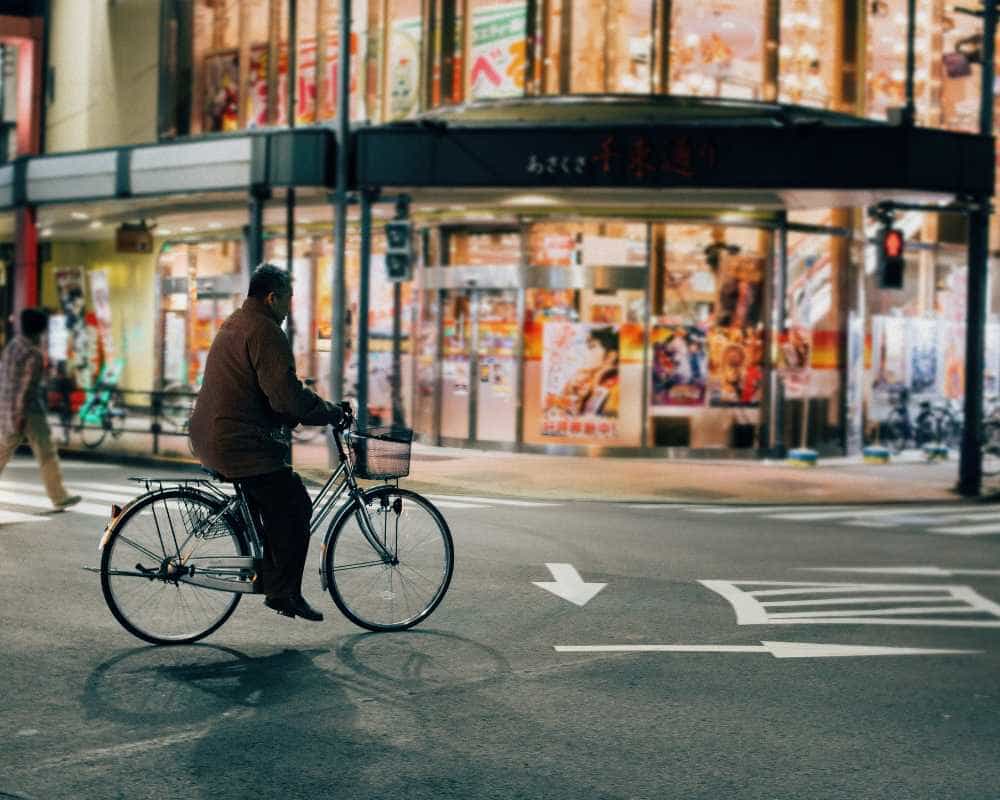 🧳 What to pack for Tokyo
One of the biggest and most common dilemmas when traveling to another country is what clothes you need to pack and bring. I made the mistake of not doing my research when I first traveled to Tokyo.
Although I already knew that the weather there was temperate, I was not prepared with waterproof clothes and accessories. My trip was during the summer, so I did not expect rain. And I was wrong!
So, to help you prepare for your Tokyo trip, whether in summer, spring, fall, or winter, let me help you out and give you a list and some tips on what to pack for Tokyo.
Tokyo packing list for spring
As mentioned earlier, Spring might be the best time of the year to visit Tokyo. Not because it's the peak season, but because you can enjoy your visit with a mild climate. Plus, you'll see the cherry blossoms in full bloom!
Since the temperature runs around 15°C to 20°C, you might experience a sunny day but a cooler night. So, below are the things you must have with you on your trip.
Light Jacket or Coat
A light jacket or coat will help you keep warm, especially during cold nights. The weather in Tokyo tends to have sudden changes, so it's better to come extra prepared.
A coat is a must, especially if you are traveling during the early spring.
Thermals
Thermals always come in handy if you do not want too many layers of clothes.
For example, it was sunny outside during the day, so you decided to wear a dress, but the temperature dropped at night. Luckily, you have your underwear thermals on you.
Comfortable Shoes
Strolling around Tokyo means walking all day, transferring from one place to another. And to enjoy this, you should wear comfortable shoes that can take you anywhere you want to go. Much better if your shoes are waterproof (you never know)!
Other things that may come in handy are:
Umbrella
Cardigan
Sunscreen
Lightweight clothes
Summer in Tokyo packing list
To put it simply, Summer in Japan is hot and humid. You will feel the ick and stickiness when the sun is out, especially if the temperature reaches more than 30°C.
It can be frustrating for you if you feel the sweat pouring down your face and body just as you step outside your hotel. So, always be prepared and bring these essentials with you.
Sunscreen
The number one thing you must protect during summer is your skin. Having sunscreen on your bag is a must when in Tokyo during the summer.
I suggest you get something that can matte-ify your face and help prevent oil from spreading in your face.
Water Tumbler
Always stay hydrated! Drinking a lot of water helps beat the heat and replace the fluid you lose when sweating. This way, you'll still be energized while staying outdoors on long, hot, sunny days.
Hand Towel
Since it's hot and humid in Tokyo during summer, you're expected to feel sticky and sweat buckets most of the time. Which is why I suggest you bring with you hand towels or a handkerchief.
You can also bring with you these things:
Sunglasses: for that extra beach trip in Japan
Light clothes
Umbrella
Hat
Comfortable walking shoes
Fall/Autumn in Tokyo packing list
Autumn in Japan is such a lovely season. From September to November, you'll experience mildly warm weather, perfect for outdoor activities (like hiking).
And for you to enjoy your planned activities, you should be prepared with what you will need.
Cardigans
Since the weather is neither too cold nor too hot, you should only bring clothes that are not too thick or thin, like a cardigan. This will come in handy any time of the day if you feel cold from the fall breeze.
Comfortable Pants/Skirt/Shorts
Since you'll be doing most of your activities outside, you must wear something comfortable and cozy. This way, you can move around as you wish and visit the place in Tokyo hassle-free.
Lightweight Gloves
Nights during fall can get a little cold. It would be nice if you could pack with you some lightweight gloves to keep you warm whenever. Plus, it's an excellent addition to your autumn outfit.
Among other things, you should also pack with you:
long sleeve shirts
sunscreen
hat or beanie
Winter in Tokyo packing list
Although winter in Tokyo is temperate, you should still come prepared with winter clothes. By the time it reaches December to February, you'll be experiencing the coldest days in Japan.
But worry not! You still have a lot of things to do and places to visit to discover Tokyo's stunning beauty, even during winter. Just come prepared!
Winter Boots
Of course, winter boots are a must! Although snow is not visible in Tokyo, you might get the chance to visit the neighboring cities where the snow is. And for you to fully enjoy this, you should keep your feet warm all the time.
Waterproof Warm Coats/Jackets
If you are to visit Tokyo during the winter season, I recommend you go to the neighboring cities as well. Many of them experience snow, which would complete your Japan experience.
Thus the need for a waterproof coat or jacket that can keep you warm while enjoying the snow.
Heavyweight Thermal Underwear
Thermal Underwear always works wonders. It is an extra layer to your body that helps you adjust to the cold. Plus it's not that thick so you can easily pack it with you.
Of course you will also be needing these things:
Scarf
Beanie
Sweaters
Warm Pants
Ear Muffs
Hand Gloves
🇯🇵 Tokyo Travel Planning
🚑 Do I need insurance to travel to Tokyo Japan?
Yes, you do! This is the number one requirement when traveling to Japan. I use SafetyWing and I only pay $40 USD per month for my digital nomad travel insurance!
✈️ Where can I find cheap flights to Tokyo Japan?
You can find cheap flights to Tokyo, Japan by using WayAway. This is my current flight search favorite and I have proven that flights on this website are way cheaper!
🛏️ Where can I find cheap hotels in Tokyo Japan?
Budget travelers, use Hostelworld when looking for accommodations in Japan. A bed in a hostel dorm starts at $25 USD per night. Booking.com is best for boutique hotels while you will find many luxury hotels on Expedia.
Trisha is one of those people who left their comfortable life to travel the world and learn about life. Her style is to stay in one place she likes for 3 months (or more) to know what it feels like to eat, cook, speak, and sleep in another culture that isn't hers. She'd like to believe she's not traditionally traveling but she just chooses to be somewhere else all the time. In no particular order, her favorite cities in the world are Barcelona, Buenos Aires, Hong Kong, Mexico City, and Tel Aviv.