Wondering how much a Hong Kong trip cost? I lived in Hong Kong for 8 months and I have to be honest – it's not a cheap country. However, there are many ways to travel to Hong Kong on a budget and this guide will give you an insight.
📧 Mail: Hello Trisha! I love all your solo travel and digital nomad content! The reason why I am writing to you today is that I decided to fly to Hong Kong from Australia.
I have not traveled out of Sydney since 2020 and this year, I plan to do a little bit of Asia starting with Hong Kong. I saw on your Instagram that you spent a lot of time there so here I am asking for tips!
First, I just want to know how much I need to prepare for the Hong Kong trip cost. I was thinking US$50 a day would be enough. It's just my estimate so I'm all ears with your advice!
Thanks again for all your blogs about women traveling solo. I appreciate you and I hope to come across you in Asia.
-Dylan Enderby, Australia
Hi Dylan!
Glad you decided to travel to Hong Kong! If you are from Sydney, you probably won't find Hong Kong too expensive. However, compared to other Southeast Asian countries, it has definitely higher costs.
As I also lived in Hong Kong, I realized that the only expensive thing is housing but overall, I can always afford eating out – there are so many cheap eats in Hong Kong!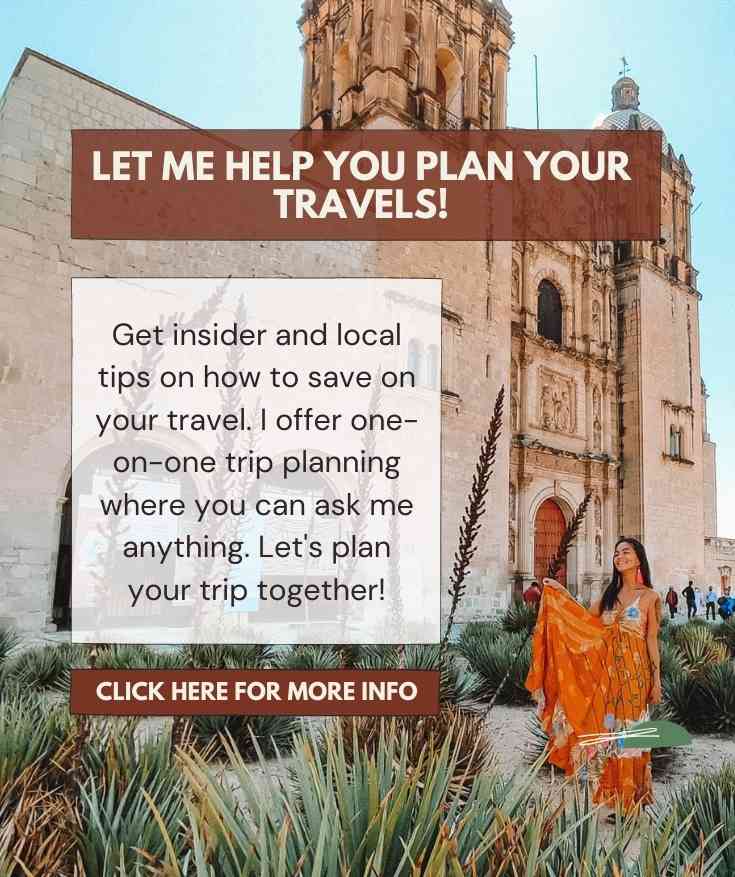 That goes without saying: the most expensive thing you have to pay for your Hong Kong trip cost is accommodations. Hotels in Hong Kong are really small that's why I say it's not cheap.
To have a bigger space, expect to pay from $100 USD but as a solo traveler, I always recommend staying in hostels. There are many hostels in Hong Kong and I also listed down my favorites in this post.
I hope you enjoy Hong Kong and let me know if you have questions that weren't answered in this post.
Xx, Trisha
🙋 Questions about Hong Kong? Ask me on Tiktok!
Hong Kong trip cost: quick links
💵 Is Hong Kong expensive?
Hong Kong is both expensive and cheap at the same time. Hong Kong is essentially a first-world city and the cost of living is pretty high.
Just an apartment rental in Hong Kong starts at US$1,800 per month for a small space!
However, when it comes to travel budget, there are many ways on how to travel Hong Kong cheap. There are also many free things to do in Hong Kong so you won't have to pay a lot for tours and activities.
✈️ Hong Kong trip cost: flights to HK
The main carrier from Hong Kong that operates internationally is Cathay Pacific. However, it is not the cheapest airline to fly from the US to Hong Kong.
A round-trip ticket from Los Angeles, California (LAX) is around US$1,500 (direct, non-stop, September travel dates).
For cheaper flight options from the US, you can book a flight with a stop in Tokyo or Taipei but note that this is just US$200 less.
Canadians can take direct flights from Toronto and Vancouver to Hong Kong via Air Canada (13h 20m, more or less US$2,000 round-trip). Cathay Pacific also does the London (Heathrow) to Hong Kong flight non-stop (12h 15m).
Finally, Australians can fly to Hong Kong via Singapore on a 3-hour layover. Most flights from Australia to Hong Kong stop in Singapore, no matter which airline.
🏨 Hong Kong trip costs: hotel prices
Hong Kong hotel prices depend on the type of accommodation you would like to avail. Budget travelers should opt for staying in hostels in Hong Kong to save on costs.
A bed in a hostel dorm in Hong Kong (shared) starts at US$17. I always use Hostelworld for booking Hong Kong hostels as you only need to pay a 12% reservation fee and your stay will be confirmed!
Note that accommodation confirmation is needed when entering Hong Kong so this may be a good booking platform for you to have hotel stay proof.
Below are some of the best hostels in Hong Kong:
Boutique hotels in Hong Kong (for two) start at US$139 with a good breakfast. Some HK neighborhoods to check out that are good areas to stay in are Central, Kowloon, and Wan Chai. Below are some suggested hotels to stay in:
Lastly, if you have an extra budget, you can choose to stay in luxury hotels in Hong Kong but note that they are not all-inclusive. The lowest price for fancy accommodations is US$290 per night (2 pax). Here are some of my favorite luxury hotels in HK:
🍱 Hong Kong food prices
Hong Kong food prices are quite affordable. The cheapest street food is about US$5 and some of them are Michelin-star street food.
In Asia, Hong Kong is a street food capital so you'll save a lot more on eating in narrow alleys and markets.
Of course, as a food capital, Hong Kong's fine dining restaurants are the best of the best. A tasting menu in Hong Kong starts at US$145 est per person (7-course without wine/drinks pairing).
🧭 Trip to Hong Kong cost: activities/tours
Expect to pay from US$35 – US$150 for Hong Kong tours and activities. These are mostly city tours and honestly, if you go around the city on your own, there are so many things to do that don't require you to spend.
🚆 Hong Kong transportation prices
Train is the cheapest mode of transportation in Hong Kong. A one-way train ride starts at US$0.45 and the price varies depending on your final destination.
For those who are staying longer in HK, the monthly train pass is US$74 (30 days).
Another cheap option to go around Hong Kong is by bus although you may encounter a lot of traffic in the city.
Hong Kong Island routes are about US$2.50 while airport and Lantau routes range from US$3 – US$58 per ride.
Taxis are expensive but if you find yourself needing to take a taxi, the flat rate is US$11 (8 km/5 miles).
Hong Kong daily costs summary
| | Budget | Mid-range | Luxury |
| --- | --- | --- | --- |
| Accommodations | US$17 | US$139 | US$290 |
| Food (x2 meals) | US$12 | US$50 | US$150 |
| Activities (est) | US$25 | US$70 | US$100 |
| Transportation x3 | US$10 | US$50 | US$150 |
| Per day (est) | US$62 | US$309 | US$690 |
Money exchange in Hong Kong
It is highly recommended to bring US dollars or British pounds to Hong Kong. Both are widely accepted but take note that you can't use these to pay anything in Hong Kong.
You need to go to money exchange houses in HK and here are the best ones with the best rates, along with their locations:
Best ATMs in Hong Kong
There are many ATMs all over Hong Kong. You will find them on every corner and they usually accept Visa and Mastercard ATM cards.
However, my best tip is to withdraw Hong Kong dollars from reputable banks like HSBC, Citibank, Standard Chartered, and Hang Seng.
International banks that operate in Hong Kong include Bank of America, Citibank, HSBC, DBS, and Bank of East Asia.
I have both Bank of America and HSBC and they did not charge me fees when I was in Hong Kong. I was even allowed to withdraw cash over the counter!
Depending on your bank (and the ATM machine in Hong Kong), you should be able to withdraw up to $20,000 HKD per day limit.
Otherwise, you can use multiple ATM machines to withdraw the amount you need for your trip.
As for withdrawal charges, your bank at home may charge fees such as foreign transaction fees but you need to check what these fees are direct to your bank.
Also, ask if it's a flat withdrawal fee or a percentage fee which will help you better select which Hong Kong ATMs to use.
Credit/debit cards
Visa and Mastercard are accepted everywhere in Hong Kong, so long as the establishment has a terminal. Unfortunately, Discover and Amex are not accepted in Hong Kong so leave those cards at home.
Street food carts and small shops do not accept credit cards so it's still better to have some cash with you, especially if you are going shopping in Hong Kong.
Tipping in Hong Kong
Tipping is not required in Hong Kong and is not part of their culture but feel free to tip 10% if you think the service is exceptional. You may receive weird looks from servers as tipping is very uncommon.
Most restaurants already add the 10% service charge with the bill so you don't necessarily need to leave a tip.
Hong Kong money-saving tips
Can you use US dollars in Hong Kong?
Unfortunately, US dollars are not accepted in Hong Kong. The currency in Hong Kong is called the Hong Kong dollar (HKD). $1 USD is approximately $8 HKD.
You can't really buy a lot for $8 HKD as prices usually start at $3 USD (i.e. a domestic beer at the supermarket is $3 USD or $20 HKD).
As soon as you arrive in Hong Kong, you should exchange your US dollars at money exchange houses at the airport or in the city center.
More information will be presented in detail on where to exchange USD for better rates in downtown Hong Kong – keep reading!
Can you use British pounds in Hong Kong?
Hong Kong may be a former British colony but they do not use British pounds. They have their own currency and you can only use Hong Kong dollars for your trip. £1 = $10 HKD.
Use ATM locators
ATM or debit cards from US, Australia, Canada, and The United Kingdom shouldn't have problems withdrawing cash in HK but in the event that you need to find an ATM machine that is suitable for your card type, you can use the following ATM locators in Hong Kong:
Contact your bank at home before traveling to Hong Kong
Whenever you are traveling abroad, the first thing you need to arrange in terms of finances is to call your bank at home and let them know you are traveling.
This way, you won't risk your ATM/debit cards to be marked as suspicious transactions which happens every time the bank sees your card has been used in another country without informing them.
Your bank at home can block your card (which makes it 100% useless) if this transaction is flagged. You don't want to run out of money while in the middle of an international trip so make sure to inform them about your travels.
While you're at it, you can also request to increase your daily withdrawal/spending limit (if possible). This way, you will have enough cash to use while traveling in Hong Kong.
Check Hong Kong DDC before withdrawing cash
This is one of the Hong Kong solo travel tricks that I learned whilst living in Hong Kong: there is an option in ATMs to show the transaction in your home country's currency. It's called Dynamic Currency Conversion (DCC).
With DCC, the ATM has its own exchange rate which is usually set lower than the mid-market rate or Google result rates.
Most ATMs in HK allow you to view your transactions in the local currency which will make you understand if you're losing money or not.
How to avoid ATM fees in Hong Kong
Very few travelers know this but your bank back home is the one that's imposing these international ATM fees so I really can't say what your bank charges.
To avoid ATM fees, withdraw one-time big transactions so you will not have to pay for individual flat fees.
Use Wise (formerly Transferwise)
I've been using Wise for the last 5 years and this is the best bank for travelers! When you are choosing a bank that works well International abroad, your first qualifications should be lower bank fees and reimbursement of fees.
Wise has better exchange rates than any other third-party banking like Venmo. The app is also super easy to use and you can have multiple currencies in one account.
Credit/debit card charges: always choose HKD
I know the mental math is confusing but believe me, choosing to pay in the local currency and not in yours (i.e. USD, AUD, CAD, EUR) is way cheaper!
When paying with credit cards in Hong Kong, they will ask you your preferred currency so always say HKD (local).
Cheapest time to visit Hong Kong
The cheapest time to visit Hong Kong is during the summer months of May and June. It will be extremely hot and humid but these are the months where you get the best deals.
Some of you may be wary of traveling to Asia when it's hot and humid so to save on cash, the best way to go is to travel to HK in the summer and combine it with Southeast Asian destinations with beaches such as The Philippines or Thailand.
If you are not a fan of hot weather, the best time to visit Hong Kong (weather-wise) is from November to February which is winter.
This season is not as cheap as May and June because of the big holidays and festivals taking place during these months.
Hong Kong Travel Planning
🚑 Do I need insurance to travel to Hong Kong?
Yes, you do! This is the number one requirement when traveling to Japan. I use SafetyWing and I only pay $40 USD per month for my digital nomad travel insurance!
✈️ Where can I find cheap flights to Hong Kong?
You can find cheap flights to Hong Kong by using WayAway. This is my current flight search favorite and I have proven that flights on this website are way cheaper!
🛏️ Where can I find cheap hotels in Hong Kong?
Budget travelers, use Hostelworld when looking for accommodations in Hong Kong. A bed in a hostel dorm starts at $25 USD per night. Booking.com is best for boutique hotels while you will find many luxury hotels on Expedia.
Trisha is one of those people who left their comfortable life to travel the world and learn about life. Her style is to stay in one place she likes for 3 months (or more) to know what it feels like to eat, cook, speak, and sleep in another culture that isn't hers. She'd like to believe she's not traditionally traveling but she just chooses to be somewhere else all the time. In no particular order, her favorite cities in the world are Barcelona, Buenos Aires, Hong Kong, Mexico City, and Tel Aviv.