There are many restaurants in Tokyo but in this list, we focused on those that are nominated in the World's 50 Best, Tokyo restaurants with Michelin stars, and traditional restaurants that you shouldn't miss during your trip.
One of the reasons that I keep coming back to Tokyo is food. The Japanese really know how to make their food and everything is really well done (including dishes you don't probably know how to eat).
Tokyo is one of the largest cities in the world and every season, Japanese chefs change their menu according to the ingredients available to them in that season.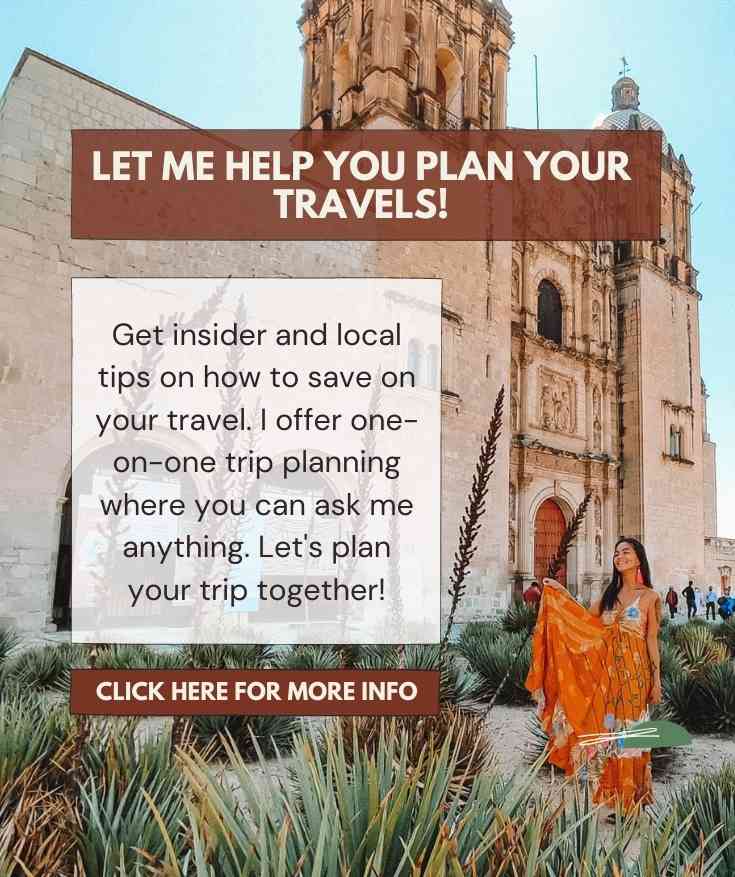 Most of the Tokyo restaurants in this list are start at $12 USD but all the price points are explained very well in this post.
If you are not a fan of fancy dining or experimental cuisine, you can also check my post about the best street food in Tokyo under $15 USD.
🙋 Questions about Tokyo Japan? Ask me on Tiktok!
Tokyo Restaurants: quick links
🗺️ Restaurants in Tokyo Map
🍲 Best restaurants in Tokyo Japan
#1: Afuri Ramen Harajuku
📍 151-0051 Tokyo, Shibuya
💲 from $8 USD
A few minutes from Takeshita-Dori, you will find a neighborhood ramen restaurant, Afuri Harajuku.
It is a world-renowned restaurant famous for serving light chicken and dashi broth ramen. The place can get a little crowded, so it's better to visit early.
If you're looking to stay traditional, I suggest you try the shop's standard yuzu shio or yuzu shoyu ramen with either tanrei or maro. Meanwhile, I think you would love their vegan ramen if you're vegan.
Their ramen is reasonably priced, especially since quantity-wise, the serving is big and quality-wise, the food tastes great.
🥡 Didn't manage to get a table? No worries! You can order online and get Afuri's world-class ramen right at your doorstep!
#2: Den Kushi Flori
📍150-0001 Tokyo, Shibuya
💲 from $75 USD
Den Kushi Flori is a restaurant run by a collaboration between a one Michelin starred chef, and a two-Michelin starred chef.
They serve exclusive tasting menus, a fusion of Japanese and French ingredients and techniques. You will need to make a reservation before dining here.
Aside from their Japanese and French cuisine style menu, their dishes are focused on being Kushi (skewers).
Although you cannot choose what to have, I highly recommend you dine in during dinner to get full experience. They serve six courses at lunch and eight at dinner.
To secure your table for a six-course meal, you need to book a table online or call their number provided in the Google maps link above.
#3: Tonkatsu Niimura
📍1 Chome-23-10 Kabukicho, Shinjuku
💲 from $8 USD
Tonkatsu Niimura offers several dishes of fried pork which customers can choose from. It is strategically located in Shinjuku, easy to access, especially for those unfamiliar with the area.
The restaurant is cozy yet spacious and can accommodate groups of people.
Serving dishes here is large in quantity. The set menu already comes with a word, rice, and soup. I suggest you get their basic pork tonkatsu set menu and maybe try their curry tonkatsu.
Katsu sets start at $8 USD and can increase depending on your order quantity. This is reasonable for something made with quality ingredients.
#4: Yakumo Saryo
📍3 Chome-4-7 Yakumo, Meguro
💲 from $31 USD
Yakumo Saryo is a modern Japanese restaurant that serves guests traditional Japanese cuisine. Everything on their menu is prepared to express Japanese culture, from dishware to dining spaces. It is situated in a quiet residential area where a former Japanese mansion was.
Yakumo Saryo serves breakfast, tea, and a Kaiseki Course. I suggest you try their kaiseki course for the whole experience. You should not miss their green tea when dining in.
When dining in, please note that a 10% service charge is required on top of your final bill. You will need to pay in advance for reserved courses, which you can pay via PayPal or credit card.
#5: Kozue
📍 Park Hyatt Tokyo, 40
💲 from $75 USD
Kozue is a luxurious restaurant managed by Park Hyatt Tokyo. It serves sophisticated Japanese cuisine and promises to have been made with selected seasonal ingredients.
They serve lunch and dinner ala carte or course meals which you can book online.
Serving in Kozue is small in amount. I highly recommend you get the rice with scallop tempura set that comes with miso soup and eggplant uni. The Had Raku set is also good.
The menu at Kozue is on the pricey side. You can opt to pay in cash, debit, or credit when dining.
#6: Narisawa
📍2 Chome-6-15 Minamiaoyama, Minato
💲 from $180 USD
Narisawa is a fine-dining Kaiseki restaurant that sources seasonal ingredients to offer innovative Japanese dishes.
It is ranked as the 19h among the top 50 best restaurants in the world, with two Michelin stars. They provide an innovative fusion of Japanese and International cuisine.
Narisawa offers both lunch and dinner service. I highly recommend booking their dinner service to get an intimate dinner experience. Among the menu items, my personal favorite is their eel dish.
You can easily pay in the restaurant with your AMEX, Mastercard, Visa, and Diners Club. The lunch service starts at $180 USD, while the dinner price costs $214 USD.
#7: Sumibi Yakiniku Nakahara
📍102-0085 Tokyo, Chiyoda
💲 from $153 USD
Sumibi Yakiniku Nakahara is a popular Yakiniku restaurant. It is located at JR Ichigaya station and has private rooms accommodating 6 to 10 people.
They also have quality counter seats and table seats for customers. The restaurant's main dish is high-quality Japanese Black Wagyu beef.
When dining in Sumibi Yakiniku Nakahara, I suggest you try their Legendary Wagyu tongue, which is automatically included in their course menu.
This is a pre-ordered meal, so it's best you call them ahead of time.
A course menu at Sumibi Yakiniku Nakahara starts at $153 USD. You can pay in cash, credit, or debit when dining.
⭐ Tokyo restaurants with Michelin stars
#8: Abysse
📍150-0021 Tokyo, Shibuya
💲 from $110 USD
If you are craving seafood, abysse is the right place. The modern restaurant specializes in seafood cuisine, integrating Japanese and French ingredients.
Abysse is located in Shibuya, making it easier for customers to access the place.
Abysse has an 11 lunch course meal and a 13 dinner course meal. I liked their horsehair clab and white shrimp, but their menu changes seasonally.
For dessert, you should not miss the white chocolate dessert tart. For the price of $110 USD, you can already avail of their tasting menu.
This will increase depending on the service course meal you will be availing. But service and taste-wise, the price is worth it.
#9: Crony
📍06-0044 Tokyo, Minato
💲 from $120 USD
Crony is a French restaurant that offers chef-chosen tasting menus and fine wines. The restaurant has a sophisticated dining room, presenting a high-concept and luxurious vibe. This Michelin-star restaurant specializes in seasonal French seafood dishes.
When you order their tasting menu, you will love the miniature flaky Danish pastries stuffed with sea urchin and cooked pigeon breast topped with cabbage and white truffle shavings. Pair this with a french wine of your choice.
The tasting menu at Crony starts at $120 USD. This is reasonable, but do not expect to receive a large quantity of food. No worries, you can also pay with your debit and credit here.
#10: Daigo
📍2 Chome-3-1 Atago, Minato
💲 from $69 USD
Daigo is a Michelin-starred Kaiseki restaurant serving vegetarian meals in Minato. The restaurant has hori-kotatsu tables in private rooms with oversized windows, where guests can enjoy the garden view.
The restaurant is famous for its course meals. You can either dine during lunch or dinner service, but I highly recommend you visit during dinner. And among their course meals, the wagyu set is a must-try!
Set meals at Daigo start at $69 USD. This is affordable, given that you will eat at a Michelin-starred restaurant.
#11: Kagurazaka Ishikawa
📍162-0825 Tokyo, Shinjuku
💲 from $370 USD
Kagurazaka Ishikawa is a three-star Michelin kaiseki located in the heart of Shinjuku. The restaurant is tucked behind a temple, creating a serene and calm atmosphere for its customers.
They have available counter seats or private rooms, serving traditional Japanese cuisine with a touch of fusion culinary ideas.
The Kagurazaka Ishikawa offers a Chef's Tasting Menu that I highly recommend. Moreover, their shabu-shabu dish is something you should try.
The Tasting menu costs $370 USD, which is really expensive. This does not include the seating charge you will have to pay upon reservation, which costs $3 USD.
Serving and experience-wise, the menu price is worth it.
#12: Kikunoi
📍6 Chome-13-8 Akasaka, Minato
💲 from $10 USD
Kikunoi is one of the most famous Japanese restaurants in the world, having years of history in the field.
The restaurant sits in a tranquil garden in Tokyo, recreating the space of the restaurant in Kyoto. It serves traditional Japanese cuisine that is innovated as the years go by.
Serving in the restaurant is just the right amount for a single person. They also have an available meal course, which I suggest you order when you visit the first time.
The price of meals here can be pretty high. You will need to pay at least $245 USD for the full course menu.
#13: L'Effervescence
📍2 Chome-26-4 Nishiazabu, Minato
💲 from $235 USD
L'Effervescence is a Michelin-starred French restaurant situated in Minato, Tokyo. The restaurant has a contemporary decor with a clever play of light and shadow to add some intimate vibe.
The course menu in the restaurant sometimes changes depending on the season. Among the dishes, I liked their snapper with broth that included yuzu and Japanese peas.
The price here is on the expensive side. The course menu starts at $235 USD. They also accept all forms of payment methods.
#14: Asahina Gastronome
📍 103-0026 Tokyo, Chuo City
💲 from $125 USD
Asahina Gastronome is a two-star Michelin restaurant situated in Cho-ku, Tokyo. They focus on pursuing the essence of French cuisine, while each dish gets prepared with a classic approach.
The restaurant offers lunch and dinner services, which you must book in advance. Lunch service at Asahina Gastronome serves a 7 course meal including 2 entrees, 2 desserts and more.
Meanwhile, if you avail of their dinner service, you will also get a 7 course meal, but with 3 entrees instead. It is highly recommended to visit the restaurant for a romantic dinner.
For the price of $125 USD, you will already get a 7 course meal during lunch service. And since you are dining in a two-star Michelin restaurant, you sure are getting your money's worth.
The restaurant also accepts credit (including AMEX) and debit card for payment.
#15: Chukasoba Ginza Hachigou
📍3 Chome-14-2 Ginza
💲 from $8 USD
Chukasoba Ginza Hachigou is a little ramen bar serving French-cuisine inspired ramen in the Ginza district. Just this year 2022, it bagged a Michelin star, making it the third ramen shop to have one in Tokyo.
The restaurant only has a few counter seats, so better to arrive early and make it to the reservation list with assigned time slots.
Ramen at the Chukasoba Ginza Hachigou is a must. This dish helps them bag a Michelin star, as the chef creates it with a fusion of French and Japanese ingredients.
Their meny has only a few choices, so I recommend their ramen.
The restaurant does not accept cards at the moment so at least be prepared with cash when you visit. You can already have a bowl of ramen for the price of $8 USD.
#16: Tamawarai
📍5 Chome-23-3 Jingumae, Shibuya
💲 from $54 USD
Tamawarai is a one-star Michelin soba restaurant located in Shibuya. It can easily be found on Cat Street in Shibuya, mainly because a long line runs by it daily.
When making reservations, it's better to call in advance.
Tamawarai serves two-course meals. For your first visit, I recommend you get their Tama course which includes Tofu and yuba, Dahi Maki Tamago, Sobagaki, Roasted Miso, Three kinds of Appetizers, Tempura, Mori Soba, Atsumori soba, and Ginger sherbet with amazake.
The price of a course meal ranges from $54 USD to $76 USD. Fortunately, they accept cash and credit cards for payment.
🍱 Japanese restaurants in Tokyo
#17: Butagumi
📍2 Chome-24-9 Nishiazabu, Minato
💲 from $10 USD
Butagumi is a tonkatsu restaurant, apparently serving one of Tokyo's finest deep-fried pork cutlets. It is located in a quaint house in Nishi-Azabu, which is easy to find.
Inside, you will find 14 counter seats and ten tables at the back.
When visiting Butagumi, I suggest you get their premium Tenderloin tonkatsu set. This comes with rice, miso soup, sliced cabbage, and Japanese pickles. Side dishes, including rice and cabbage of the set, are refillable.
Dishes in Butagumi are reasonably priced based on their quality. You can get an ala carte dish for as low as $10. Meanwhile, their start at $18 USD.
#18: Imari Okonomiyaki Ebisu
📍 2 Chome-3-11 Ebisunishi, Shibuya
💲 from $8 USD
Imari Okonomiyaki Ebisu is located just near the west exit of the Ebisu Station. They serve authentic Japanese and Asian food and drinks.
Inside the restuarant, you can either get seated in front of the teppanyaki grill or a table good for group seating.
When coming to the restuarant, you will be given a choice to choose from different dishes, which are served in a reasonable quantity basd on the price point.
For starters, the Fish gut kimchi is a must try. I recommend trying their best-selling Imari style Hiroshima Okonomiyaki and Beef Jaw for your main dish.
Price of dishes are fairly priced. For a budget of $15 USD to $20 USD per person, you'll already be able to eat two or three dishes. Menu boards are also provided in English so no worries with reading them.
#19: Ushio
📍2 Chome-18-13 Tomigaya, Shibuya
💲 from $8 USD
Ushio is a small neighborhood eatery in Shibuya, Tokyo. The atmosphere here is homey where most office workers get their lunch from.
They serve authentic Japanese cuisine, with a mix of some International dishes.
I suggest you get their fried chicken set meal among the dishes they serve. visit during lunch. But if you arrive late in the afternoon, they might have the Yakitori available, which I highly recommend too.
Ushio is a small neighborhood eatery so make sure you have cash ready with you for payment.
#20: Tempura Shinjuku Tsunahachi
📍151-0051 Tokyo, Shibuya
💲 from $12 USD
Tempura Shinjuku Tsunahachi is a restaurant that was founded back in 1923. It is known for making high quality tempura, made of fresh and fine ingredients.
Its main restaurant is located in Shinjuku, and has different branches across Japan. They do not accept reservations so lines here can get long.
Most dishes here are served on set menus. I suggest you get their set lunch, which combines white fish, shrimp, vegetables, and kakiage. If you have room for more, you can also add some eel with it.
Price of their set meals, starting from $12 USD is reasonable, given that they serve high-quality food.
#21: 手打うどん いわしや
📍107-0061 Tokyo, Minato
💲 from $4 USD
手打うどん いわしや is a restaurant located in Tokyo Aoyama Building, serving Japanese food specializing in udon.
Noodles here are freshly made from scratch. It houses 43 seats, including 27 counter seats and 16 table seats open Monday to Saturday.
Their sanuki udon is a must-try when you visit. Together with your udon, try their egg tempura which is a perfect match. I also liked their curry udon.
The restaurant accepts credit and cash as payment. Food is pretty priced and affordable. You can get a bowl of udon for only $4 USD.
#22: Shari The Tokyo Sushi Bar
📍104-0061 Tokyo, Chuo City, Ginza
💲 from $8 USD
Shari the Tokyo Sushi Bar, is located on Ginza Namiki street. It is situated on the area's quietly hidden floor of a black-colored building. They serve creative Japanese cuisine, specializing in sushi. You can easily make a reservation online.
Food is aesthetically served on Japanese-style plates. I suggest you get samplers of sashimi, tempura, and sushi (specifically their Omakase style nigiri). You should not miss their authentic sake as well.
Serving and experience-wise, the menu price is worth it. Casual lunches here start from $8 USD. For payment, they also accept cards, including AMEX, Diners Club, and Mastercard.
#23: Hakodate Ramen Shiokan
📍 3 Chome-3-2 Ebisu, Shibuya
💲 from $12 USD
Hakodate Ramen Shiokan is a small, compact restaurant just 10 minutes from Ebisu Station. They offer a choice of Hokkaido-style shio ramen plus gyoza dumplings, served from lunch to dinner.
The serving of their food is just enough for one person. I recommend you try their best-selling shio ramen together with some gyoza.
The restaurant only accepts cash for payment so take note of that. Dishes are also affordable and reasonably priced since you can have a bowl of ramen only for $6 USD.
#24: Ushigoro S. Ginza
📍104-0061 Tokyo, Chuo City, Ginza
💲 from $15 USD
Ushiguro Ginza, a Yakiniku restaurant in Tokyo, serves high-grade Japanese black beef. They offer various cuts for different cooking styles chosen by their chef. You can make reservations online if you wish to dine here.
They serve both a la carte and course dishes. I highly recommend you order the Ultimate Black Tongue Hamburger Steak and Yukhoe for your main dish. Everything was prepared intricately and made with fresh ingredients.
Prices of dishes are reasonable for the quality of ingredients they use and the taste of the words they make. They accept cards including AMEX, Mastercard, and Visa plus cash as payment.
#25: Yakitori Imai
📍150-0001 Tokyo, Shibuya
💲 from $34 USD
Yakitori Imai is a yakitori joint located in Tokyo. It boasts upscale yakitori dishes served inside an upmarket jazz bar and restaurant.
You will need to make a reservation in advance to catch some tables, especially during peak season.
The restaurant offers a primary menu, which I recommend you order. It starts with a French-style chicken pate and baguette and includes a salad, six grilled skewers, and grilled vegetables.
Their primary menu starts from $34 USD. You can pay via card, debit, or form of cash.
#26: Sougo
📍106-0032 Tokyo, Minato City, Roppongi
💲 from $15 USD
Sougo is a small and straightforward Japanese diner in Tokyo. They serve Japanese vegetarian dishes, each made with fresh ingredients. It is located in Roppongi, with available counters and customer table seats.
Their full-course meal is a must-try. It was served after an hour of waiting but was incredibly delicious. You can say that everything is fresh and well-thought.
The price of food can be pretty high, but only because of the ingredients' quality. A course meal starts at $110 USD.
🥢 Traditional restaurants in Tokyo
#27: Homemade Ramen
📍6 Chome-11-10 Minamioi, Shinagawa
💲 from $8 USD
Homemade Ramen is a small counter-serve shop located near the Shinagawa, Tokyo streets near the Shinagawa Aquarium.
They serve traditional noodle soup and other Japanese dishes. The restaurant does not accept reservations, so better line up early because lines get long even in the morning.
They have various types of ramen to choose from, served in a typical Japanese ramen bowl. I highly recommend you try their Nibo Ramen first. Aside from that, their Shoyu is also a must-try.
Currently, the restaurant only accepts cash as payment. Their menu is also reasonably priced.
#28: Kinka Sushi Bar Izakaya Roppongi
📍106-0032 Tokyo, Minato City, Roppongi
💲 from $3 USD
Kinka Sushi Bar is an Izakaya in Tokyo with origins in Canada. The sushi bar's menu showcases the freshest ingredients through a wide selection of sashimi, sushi, and modern izakaya tapas.
Meanwhile, the place's interior design is contemporary yet warm, making it an approachable space for any occasion.
The restaurant has a wide range of menus, specifically Japanese and sushi dishes. I recommend you try their 12-piece Omakase, which satisfies your sushi craving. Their aburi-torched sashimi was my favorite among all else.
The prices of dishes here are reasonable given that they serve freshly made food. They also accept both cash and card for payment.
#29: Cantonese en Ken Takase
📍100-0005 Tokyo, Chiyoda
💲 from $76 USD
Cantonese en Ken Takase is a restaurant in Tokyo that serves authentic Cantonese cuisine. The restaurant's chef specializes in creating healthy and medicinal food while using premium ingredients. Expect to have your food done in courses.
The restaurant serves a wide range of food choices. I recommend you try their steamed dumplings and egg tofu soup. Their rice pilaf in Cantonese-style chili sauce is also a must.
The price here is high, although you get something authentic. Lunch service costs $38 USD, while dinner costs $76 USD.
#30: Malt Bar Den
📍107-0061 Tokyo, Minato
💲 from $38 USD
Malt Bar Den is a dining bar located in Minato, Tokyo. It can house 48 people at maximum, with eight counter seats and 40 table seats.
The modern izakaya is designed to look like a hideaway restaurant, serving both Japanese cuisine and international drinks.
Meals here are served either in ala carte or in-course meals. I suggest you avail of their course meal, which comes with an all-you-can-drink promo.
The menu includes seasonal appetizers, meat dishes (try the skirt steak), and even some desserts.
A full ourse meal here costs $38 USD. You can also pay with cash, credit card, or debit when dining.
#31: GEM by Moto
📍1 Chome-30-9 Ebisu, Shibuya
💲 from $62 USD
GEM by moto is situated in the uber-trendy Ebisu district in Tokyo. It has quickly become a famous bar among locals and foreigners, serving traditional sake, cocktails and small food plates.
The space is calming and uncluttered, designed with cute and quirky mismatched glass lamps. The kitchen serves both drinks and small plates to customers.
Try their tomato and sea bream tartare with sour cream that goes well with their traditional sake. I also recommend their breaded ham cutlets.
When dining in GEM by moto, you will need at least a budget of $62 USD to enjoy their dishes and drinks. Payment methods accepted here include cash and card.
🇯🇵 Tokyo Travel Planning
🚑 Do I need insurance to travel to Tokyo Japan?
Yes, you do! This is the number one requirement when traveling to Japan. I use SafetyWing and I only pay $40 USD per month for my digital nomad travel insurance!
✈️ Where can I find cheap flights to Tokyo Japan?
You can find cheap flights to Tokyo, Japan by using WayAway. This is my current flight search favorite and I have proven that flights on this website are way cheaper!
🛏️ Where can I find cheap hotels in Tokyo Japan?
Budget travelers, use Hostelworld when looking for accommodations in Japan. A bed in a hostel dorm starts at $25 USD per night. Booking.com is best for boutique hotels while you will find many luxury hotels on Expedia.
Trisha is one of those people who left their comfortable life to travel the world and learn about life. Her style is to stay in one place she likes for 3 months (or more) to know what it feels like to eat, cook, speak, and sleep in another culture that isn't hers. She'd like to believe she's not traditionally traveling but she just chooses to be somewhere else all the time. In no particular order, her favorite cities in the world are Barcelona, Buenos Aires, Hong Kong, Mexico City, and Tel Aviv.