Wondering where to eat street food in Tokyo Japan? In this post, I will share with you all the markets, narrow alleys, and authentic spots for Tokyo street food.
Japan is a world-renowned paradise for food enthusiasts. It is well known for being one of the global capitals for food lovers, with various dishes.
Undeniably, Tokyo also boasts numerous restaurants and shops and has a fantastic variety of street food.
Street food, or Yatai (as locals call it), did not exist first in Japan – at least not in the same way as other Asian countries.
Instead, street food was always associated with festivals in the country rather than nightlife. But as time progressed, leading chefs and locals started experimenting with street food and its concept.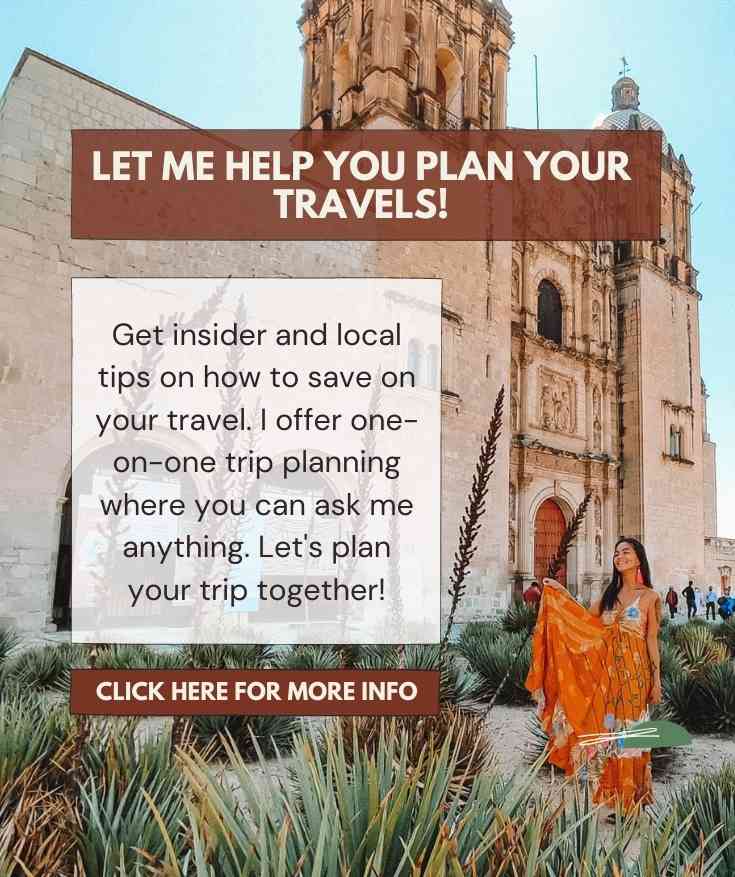 Within the bustling city of Tokyo, the street food culture has become instantly famous as it is the perfect choice for something delicious to eat on the go.
However, Japanese locals tend not to eat while walking or standing on the street, and it is only acceptable to drink while standing aside at a vending machine.
Surprisingly, Tokyo's street food is low in price but high in flavor.
So when you're in Tokyo to eat good food and want to experience the bustling vibe of the metropolitan at the same time, you've come to the right place.
Different spots in Tokyo have various street foods, and I'll share them with you as we go on to the best places to eat street food in Tokyo Japan.
🙋 Questions about Tokyo Japan? Ask me on Tiktok!
Street food in Tokyo Japan: quick links
🗺️ Tokyo street food map
🍜 Best market street food in Tokyo Japan
#1: Japanese convenience stores
There are about 50,000 convenience stores in Japan that Seven-Eleven, Family Mart, and Lawson run. These Japanese convenience stores, or what the locals call Konbini, can be found all over Tokyo and are usually open 24 hours a day.
Convenience stores primarily sell food that is good to go, including obento meals, snacks, sweets, onigiri (rice balls), bread, chips, ramen, and much more.
They also have different hot and cold beverages like water, juice, coffee, soda, sports drink, tea, and alcohol.
The prices of food in convenience stores are relatively low. You can get a dessert at $1 USD or even less, while meals can range from $3 USD to $5 USD.
Generally, $5 is enough to get a drink, a dinner, and even a dessert in a Japanese convenience store.
✨Local Tip: Aside from eating Tokyo street food here, 7/11 has an ATM, money exchange machine, and restrooms.
#2: Tsukiji Outer Market
Tsukiji is famed for having lots of fresh and raw seafood offerings. It is one of the most recommended places to eat street food in Tokyo.
The area is a market and, at the same time, has lots of stalls, shops, and restaurants tucked into its alleys and streets where you can find the best Japanese dishes.
You can easily find samples of fresh and raw fish in the market. But aside from those, among the must-try street food are horumon-ni, ichigo daifuku, maguroyaki, tamagoyaki, unagi skewer, sashimi, pork dumplings, and a lot more!
Food sold in Tsukiji Market ranges from $1 USD to $20 USD or more. This will depend on what you'll be buying and which shop you purchase it from.
In any case, at least $10 USD is enough to enjoy several Tokyo street food stalls.
#3: Ameyoko Market
Ameya Yokocho, or Ameyoko for short, is a famous shopping street in Ueno. It is near tourist spots like the Tokyo Metropolitan Museum of Art and Ueno Park. This is an excellent stop if you want authentic Japanese street food.
Among the top street foods in the area that you should not miss are yakitori, daifuku mochi, chicken kara-age, and of course, Takoyaki.
On the other hand, you should check out Minatoya, Tentenraku, Chicken Man, and Kimi Noen.
The prices of food will depend on what you purchase. Usually, full meals can range from $5-$10 USD. But if you want to try handheld street foods like takoyaki or matcha ice cream, at least $2 USD to $5 USD is already enough.
🍢 Top neighborhoods for street food in Tokyo
#4: Yanaka Ginza
Yanaka Ginza is a quaint shopping street that offers a variety of Japanese snacks and desserts.
The area is a blend of old and modern Tokyo, where you can also spot different neighborhood cats and winding. With over 60 stores, you can find something to eat and drink.
If you find yourself roaming the streets of Yanaka, I recommend you try Chonmage Imo Tamaru, Niku no Suzuki, Hakkodo, and Takoba.
Some popular foods at Yanaka Ginza are offered in different flavors and shapes.
Generally, the food prices don't differ much from other street food shops around Tokyo. You can find something for as low as $1 USD and get something expensive at $20. Just find good shops and stalls to get your money's worth.
#5: Musashi Koyama
Musashi Koyama is a humble little neighborhood in Tokyo. It is home to the longest undercover shopping arcade and a residential community.
The street has an extensive stretch of ships that is 800 meters long, where you can find a variety of food stalls and shops to buy street food from.
You can visit many great places in Musashi Koya that sell famous Japanese street food like takoyaki, skewers, mochi, and ramen. Among the areas are Tori-Yuu, Mochi Buta Tonkatsu Taiyo, Shabu-Yo, and Hazeryu.
Surprisingly, a budget of $5 USD is enough for a single person. But if you want to hop from one place to another and have a bite of almost every
#6: Sugamo
📍 Toshima City, Tokyo 170-0002, Japan
Sugamo is a quaint area located in the Toshima ward of northern Tokyo, which caters to the elderly population of the city.
The area's centerpiece is Jizo Dori Shopping Street, where various vendors run an outdoor shopping street.
When wandering through Sugamo, you can find many local shops selling traditional Japanese snacks like wagashi sweets, soba, and dorayaki. If you love sweets, I've tried the best monakas here!
Food prices in Sugamo can be lower than the street foods sold in the city's center. But this does not mean it's lower in quality.
#7: Harajuku
Harajuku is one of the best places for street shopping in Tokyo. It is known for its fashion stores and, at the same time, the place's cultural set-up.
Besides shopping, you can also find different cafes, street food stalls, and restaurants.
Among the must-try foods in Harajuku are crepes, potato chips (by calbee), cream puff, lobster rolls, and takoyaki.
For you to have the best experience, I suggest you visit Gindaco, Calbee, Luke, and Dominique Ansel Bakery.
The base price of food in Harajuku might be a little expensive compared to other areas. Prepare at least $10 USD to $15 USD each.
🍦 Tokyo street food avenues and alleys
#8: Nakamise Shopping Street
Enjoy lots of different Tokyo street food as you visit Nakamise Shopping Street. It is a long street located at the famous Sensoji Temple in Asakusa, connecting its main gate to the main hall.
You can enjoy tabe aruki (which means walk and eat in Japanese) as you visit Nakamise and Sensoji Temple.
After giving it, much thought, the best street foods are Ningo Yaki, Kaminari Okoshi, Kibi Dango, Imo Yokan, and the classic Rice Crackers.
All these are primarily sold around the area, so you do not have to look for them.
The street food prices in Nakamise Shopping Street are relatively low and affordable. A budget of $5 USD to $10 USD for each person is already enough when in the area.
#9: Oyama Happy Road
📍Oyamacho, Itabashi City, Tokyo 173-0023, Japan
Oyama Happy Road is one of the oldest and longest shopping streets in Tokyo that can be reached by train from Ikebukuro Station.
It offers plenty of places to shop and drink, for you to try some local delights. Originally it was called Oyama Ginza and was renamed Happy Road.
Among the food I have tried in Oyama, I knew I wanted to return for Gindaco's takoyaki. There are also different kinds of cheese dog and bubble tea stores in the area that you can try.
Since Oyama Happy Road offers various types of street foods and Japanese dishes, food and meals can range from $2 USD to $20 USD.
This will now depend on how much food you purchase and where you'll be buying them.
#10: Nakano Broadway and Sun Mall
Nakano Broadway and Sun Mall are some of Nakano's most famous tourist spots.
It is a mall located at the end of Nakano's shopping district and is full of different shops and stalls representing the side of Japanese culture, including its food scene.
Among the variety of food and drink choices in Nakano Broadway & Sun Mall, my favorites were imagawayaki, karepan, and the famous 8-flavor ice cream! You can also find tsukemen and other full meals in the area.
The food prices in the area are affordable, given that you are in Tokyo. You can get a light snack for only $3 USD and a full meal for $10.
#11: Sunamachi Ginza
Sunamachi Ginza is a famous traditional shopping street located east of Tokyo. Although it is relatively unknown, there are many fantastic street foods in the area.
But do not be confused with the Ginza area in central Tokyo; the Ginza in Sunamachi means silver seat.
On your visit to Sunamachi Ginza, the food that you must try and not miss (my top picks) are Maguro katsu, Oden, Ukuri, and Shapin. You can also try different kinds of Yakitori in the area.
Surprisingly, the food here is not that expensive. A budget of at least $5 USD to $15 USD is already enough to try a few delicacies and snacks in the area.
#12: Hoppy Street
Hoppy Street (Hoppi-dori) is a known place to locals and travelers in Tokyo for lively fresco eating and drinking in Asakusa.
The street is filled with rows of old-school izakaya and food stalls, where you can enjoy various Japanese food and drinks.
As the name suggests, Hoppy street is home to lots of Hoppy, a cheap, almost non-alcoholic beer popular in postwar Japan.
When in the area, this is definitely a must-try. You can also try out different soup-based food, which is already considered a meal.
Prepare at least a budget of $10 USD to $30 USD when in the area. It's because you will need to have at least a drink or two of the Hoppy and then enjoy some other street food in the area.
#13: Togoshi Ginza
Togoshi Ginza is a homely shotengai or shopping street located in Shinagawa Ward. It is the longest shopping street in the Kanto area, where you will be charmed by the energetic shopkeepers in the laid-back atmosphere of the road.
The street is home to multiple shops selling oyaki, Japanese curry bread, coffee milk, potato croquette, and much more.
The shops, on the other hand, that you should visit are Beicon, Goto Kamaboko Ten, and Pan no Harimaya.
The food prices here are on the average side but are still affordable. This is why I suggest you bring at least $10 USD to try one or two things in the area.
🎎 Which Japanese city has the best street food?
Osaka is famed for having the best street food in Japan and is even called the "street food capital of Japan."
The town has a large street food scene where you can find anything you want to try in various stalls and shops.
So if you are a foodie and want to taste Japan's food culture, you must go on a day trip to Osaka from Tokyo!
Of course, aside from the comprehensive option of Yatai in Tokyo, I suggest you also spend a day searching for the best Japanese street food in Osaka.
🗼 Is there street food in Tokyo?
ABSOLUTELY! Tokyo has a fantastic variety of street food, which is perfect for people rushing into their busy day.
But of course, it is also something the city boasts, especially for travelers who want to experience Japanese cuisine more.
You can try lots of different street food in Tokyo, such as takoyaki, shioyaki, Yakisoba, Ikayaki, Dango, and much more!
Surprisingly, they also have a variety of flavors or twists for each type of food, so you'll surely enjoy eating around.
🤢 Is it safe to eat street food in Tokyo Japan?
Generally, street food in Japan is safe to eat. Although, it is best to check thoroughly if you are buying from a safe place (especially if you have a sensitive stomach).
But no worries because foodborne illness is relatively low in Japan, and there is no need to stick to bottled water because tap water is clean and safe.
🇯🇵 Tokyo Travel Planning
🚑 Do I need insurance to travel to Tokyo Japan?
Yes, you do! This is the number one requirement when traveling to Japan. I use SafetyWing and I only pay $40 USD per month for my digital nomad travel insurance!
✈️ Where can I find cheap flights to Tokyo Japan?
You can find cheap flights to Tokyo, Japan by using WayAway. This is my current flight search favorite and I have proven that flights on this website are way cheaper!
🛏️ Where can I find cheap hotels in Tokyo Japan?
Budget travelers, use Hostelworld when looking for accommodations in Japan. A bed in a hostel dorm starts at $25 USD per night. Booking.com is best for boutique hotels while you will find many luxury hotels on Expedia.
Trisha is one of those people who left their comfortable life to travel the world and learn about life. Her style is to stay in one place she likes for 3 months (or more) to know what it feels like to eat, cook, speak, and sleep in another culture that isn't hers. She'd like to believe she's not traditionally traveling but she just chooses to be somewhere else all the time. In no particular order, her favorite cities in the world are Barcelona, Buenos Aires, Hong Kong, Mexico City, and Tel Aviv.