☕ Support this blog's honest and transparent journalism. Help us add value to what we are sharing. Keep P.S. I'm On My Way free for all by donating to our coffee fund.
I went on a backpacking Colombia trip by myself many times and in this post, I will share with you a good itinerary with tips and personal experiences. I hope you make it to Colombia!
📬 Reader Mail: Trisha, I am so glad I found your blog! There aren't many female backpackers there and your stories are so relatable. Thank you for sharing your journey!
I wanted to pick your brain about backpacking Colombia itinerary. I am from the United States and have heard a lot of bad things regarding traveling to Colombia alone.
Since you've been there a lot, can you please give me an insight about the route you took and everything I need to know as a solo woman?
I appreciate all the content you put out there. Thank you for inspiring girls like me to travel on my own. I am ready for Colombia this year! Wish me luck!
-Jane Nelson, Seattle, WA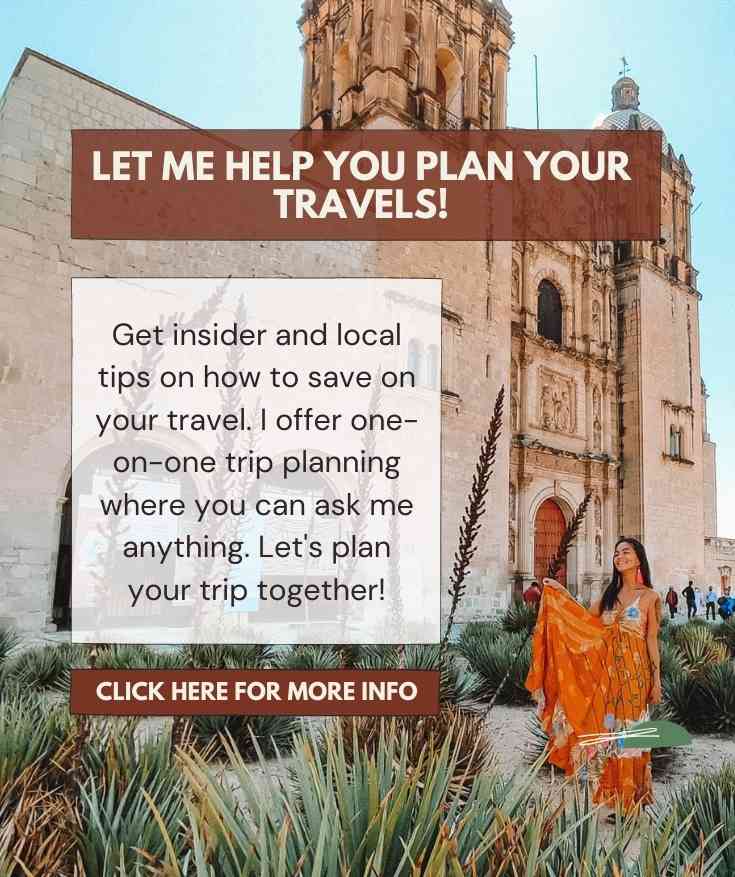 Hi Jane!
Thank you so much for reading the blog and following this journey! I've been to Colombia many times and I really feel comfortable traveling here.
I keep coming back because I made a lot of friends here but most of all, it is also a great spot for solo travelers. I will try my best to explain my route here but please know many people I know don't follow the same backpacking Colombia route and itinerary.
If there's anything you need for your trip, just let me know and I will edit this post! Good luck and I really hope you make it to Colombia!
Xx,
Trisha
Is it safe to go backpacking Colombia?
It is safe. I have done a Colombia backpacking trip twice and in both instances, I never felt harmed nor did something bad happen to me.
Colombia is a very backpacker-friendly country so I never really had a hard time traveling here, especially as a solo female traveler.
View this post on Instagram
The busses are also very comfortable, practical, and affordable. Just be very vigilant with your backpack as I've heard instances where they put illegal stuff on random backpacks for transporting. Make sure your backpack is sealed.
When is the best time to go backpacking in Colombia?
I feel like all year round is the best time to go backpacking Colombia. Colombia is a tropical country (except inland Bogota or Medellin) so you'll never really go wrong in deciding when to come here.
Backpacking Colombia map
Before continue reading this backpacking Colombia itinerary, please note that I came from Panama to Colombia and went all the way down to Ecuador.
Some of you might only go backpacking Colombia but I am trying to be clear here as I did the Latin America backpacking trip for 4 years non-stop.
First-time backpacker? See all my backpacking resources for tips!
Even if you are just going to Colombia, you can still use this map as a reference. Many backpackers have different route styles when it comes to Colombia but I chose to do all of it by land because I was going all the way down to Argentina.
You can click here to view this map and see if it's a realistic backpacking Colombia route for you.
How to get to Colombia from USA, Europe, and Australia
Cartagena is a flying hub so many flights fro the USA, Canada, Australia, and the United Kingdom fly direct here. From the US, most of the direct flights to Cartagena are from Florida. Below are the top cities to fly from:
Fort Lauderdale: via Spirit Airlines (2h 52m)
Miami: via Avianca Airlines (2h 45m)
Orlando: via Spirit Airlines (3h 02m)
For those who are in the West Coast, most people who go backpacking Colombia fly through Mexico City to make a short stop and a mini Mexico City vacation.
Flights from Europe (Madrid, London) fly direct to Colombia's capital (Bogota) where you can also start your journey if it's easier for you.
View this post on Instagram
If you are coming from Australia, the easiest way is to fly direct to Santiago, Chile. Qantas Airlines departs from Sydney and the flight time is 12 hours (direct).
There are direct flights from Santiago to Medellin, Colombia where you can also start your backpacking trip. As I said, there is no right way to do your backpacking Colombia route.
You just need to start where it's most convenient for you. For me, I started in Cartagena since I came from a Panamanian cruise (which was hell – I don't recommend it. LOL). More on that later…
Other Latin America backpacking routes you might be interested in:
Backpacking Colombia itinerary: the best route to take for one month
Start in Cartagena
If you landed to Cartagena first, welcome to the Caribbean coast! This is actually the most famous Colombia backpacking route. It's easy to navigate and I've done a road trip in this coast twice (once with a rental car and once by bus).
There are many things to do in Cartagena so you might want to stay here for a week or more. Cartagena is a Colombian City full of life and if you love the Caribbean, there are many beautiful beaches in Cartagena.
Cartagena nightlife is also bustling it is a popular tourist destination for vacationers and Backpackers alike. I guarantee you that you will get to meet many people here and you will never be alone!
✨ Trisha's best experience in Cartagena: I volunteered in a hostel here so I stayed here for two weeks, learned salsa, got drunk, and visited many places in the area with my co-volunteers!
🛏️ Best hostel in Cartagena: I made a full list of my 5 favorite hostels in Cartagena (with prices) so check that out and see what you like best!
Barranquilla
🚍 Book your bus from Cartagena to Barranquilla online for only $7 USD
Honestly many Backpackers skip Barranquilla because there aren't a lot of things to do here. it's a great setting to swing by and do your errands such as cheap haircut, manicure and pedicure and other personal things that you need to do.
There is also an international airport in Barranquilla that applies to many major cities and Colombia so this is also a cheaper option to fly in and out.
It's really up to you if you want to go here but I'm telling you, it's already on the way to Santa Marta.
✨ Trisha's best experience in Cartagena: I only went to Barranquilla because I found a host family to stay with. Staying with local families has been a big part of my backpacking trips and I really don't care where it is as long as I am able to have a local experience.
🛏️ Best hostel in Barranquilla: La Quinta Bacana La Campina is a backpacker's favorite. It's not that close to the center but you can always find community here to go out in Barranquilla with!
Santa Marta
🚍 Book your bus from Barranquilla to Santa Marta online for only $8 USD
I really love Santa Marta and actually thought of living here. Santa Marta is smaller than Cartagena but there are also many things to do and beaches to discover.
Personally, I feel like Santa Marta is easier to navigate because it smaller and there is more room to meet people. There is a lot of life from morning till night but the night life is not as crazy as Cartagena.
But this city is really vibrant! You can buy beers at a local store and just go to the plaza to sit down and listen to street music.
✨ Trisha's best experience in Santa Marta: I met many Backpackers here and we all ended up traveling together all the way to the north of Colombia.
🛏️ Best hostel in Santa Marta: I always stay in Viajero Hostel Santa Marta because I love their rooms. Their lockers are super secure and the beds are comfortable. They also have a rooftop pool and it's only a 3-minute walk to the Santa Marta plaza.
Taganga
I feel like Taganga is my favorite destination in the coast of Colombia. It was so easy to navigate and it's such a small town that you can go around easily.
I also love small towns since I can always make friends easily. You see the same people, you go to the same stores, you eat at the same restaurants – I really built a community while I was in Taganga!
✨ Trisha's best experience in Taganga: It just so happened that all of the backpackers I met in Cartagena were doing the same route so we all (accidentally) met in Taganga for New Year's! Okay, I remember nothing about this night.
🛏️ Best hostel in Taganga: I stayed in many hostels in Taganga but Divanga Hostel is one of the best. I even came here to hang out even if I wasn't staying here anymore. The people here are super cool!
Tayrona National Park
I hiked and stayed the night in Tayrona National Park twice. This is really a popular spot for backpackers as it is one of the best parks to spend at least 2 nights in. Take note there is no phone signal here.
Below are some information about Tayrona National park
Transportation: There are no direct buses from Taganga to Tayrona so you have to go back to Santa Marta. Bus from Taganga to Santa Marta costs $0.99 USD and the colectivo going to Tayrona National Park costs $1.67 USD. There is also an option to go by boat directly from Taganga which costs a little bit more expensive.
Entrance fee to the park: $20 USD
Accommodations: Tayrona National Park is a camping spot so it is ideal to bring a tent. If you don't have one, you can rent a tent or a hammock for $11 USD per night.
Food: Since the park is very remote and highly touristic, food is very expensive but there are little stores scattered around the park selling traditional Colombian food. For this, let us set a $10 USD budget per day.
Overnight camping cost in Tayrona National Park: $43.66 USD
Palomino
🚍 Book your bus from Santa Marta to Palomino online for only $8 USD
Below me know is also a favorite backpacker destination in Colombia. Not many Backpackers reach this part of the North but Palomino is one of the coolest smallest towns I've been to all over Latin America!
You need to go here if you have extra time. Palomino is a small town so there will be many opportunities to integrate with local life. The beaches here are also beautiful and you can also explore the nearby towns!
✨ Trisha's best experience in Palomino: Originally, I just wanted to stay in below me know for a week but ended up volunteering in a party hostel there. The good thing about my backpacking Colombia trip is that I did not have any time limit so I was free to change my itinerary according to the situation I was in.
🛏️ Best hostel in Palomino: I worked in Dreamer Palomino Hostel so of course, I would recommend for you to stay here! It's super affordable and the space is big! There is also beach access from this hostel.
Extra: Riohacha
If you want to see the northernmost part of Colombia then go all the way to Rio. It is not a famous backpacking destination in Colombia but I've seen many beautiful remote spots here but you will not see in any other part of the country.
This wasn't part of my first backpacking Colombia trip but I went here the second time I visited the Caribbean coast with a rental car (and with friends).
Medellin
That concludes the backpacking Colombia Caribbean post itinerary so now let's talk about going in land. after the coast I went straight to Medellin and got on the flight from Barranquilla because there weren't buses going straight to Medellin. I paid $80 USD for a one-way flight via Avianca Airlines.
Medellin is what Colombia calls the city of eternal spring as they experience Spring weather here all year round. I stayed for over a month because it's cheap and has great weather.
The nightlife in Medellin is also very vibrant so it was a perfect destination for young backpackers like me. I made friends with many people here!
✨ Trisha's best experience in Medellin: I volunteered in a hostel here and met Julien, my bestfriend for life. If it wasn't for this job, I wouldn't be able to meet him. Julien and I traveled to Brazil together for the World Cup and in 2018, we both moved to Mexico!
🛏️ Best hostel in Medellin: Gaston Coliving has a great community of digital nomads in Medellin. If you are a backpacker and a remote worker at the same time, this is where you should stay!
Bogota
🚍 Book your bus from Medellin to Bogota online for only $24 USD
Getting to Bogota from Medellin by bus will take 10 hours so better to take a night bus. I went to Bogota even if I am not a fan of cold weather. You need to visit a country's capital at one point, right?
Graffiti is one of the main highlights of Bogota. Every time I'd ask my friends who've been, this is the only thing they can recommend.
Even though I didn't have the mental capacity or attention span to join tour groups like this, I did learn about the growing culture of graffiti in Bogota.
✨ Trisha's best experience in Bogota: This time, I opted for Couchsurfing. Believe me, when I was backpacking Colombia, I'd do everything to extend my trip and cut my costs.
When looking for a CS host, I was never really picky even if my mother told me to Couchsurf with girls – that only happened twice. It was way easier for me to stay with guys because they will always take you in.
Of course, when searching for a host, make sure to always check their references. I don't know what's in me but I am really good at reading people even online. With this, I never had a bad experience with CS.
🛏️ Best hostel in Bogota: Masaya Bogota is cheap and has many branches all over Colombia. If you stay in all their branches all over the country, you will get a lot of perks like free stay!
Cali
🚍 Book your bus from Bogota to Cali online for only $20 USD
The bus trip from Bogota to Cali will take 12 hours. Cali is the salsa capital of the world. Despite having roots in Cuba, salsa gained popularity in New York during the 1970s.
Eventually, it found its way to Colombian shores and has transformed and evolved over the years. The Cali School of salsa is uptempo and involves faster and more energetic beats.
It's all about the footwork for the Cali style of salsa. Salsa can be heard everywhere in the city and salsatecas are in abundance. If you wanna learn salsa or just simply dance every day, a trip to Cali is a must for you.
✨ Trisha's best experience in Cali: I was there during the elections and there was a liquor ban! With this, I was welcomed in local homes and secret spots by locals who had their own alcohol stash.
🛏️ Best hostel in Cali: Oasis Hostel Cali has a great (and very accommodating staff) plus super fun salsa classes for those who want to learn! I learned in a professional school but if you only want do to it for fun, this hostel has the best classes.
Colombia to Ecuador by land
I crossed the border from Colombia to Ecuador and it took me days to do it. I passed by Popayan, one of the best colonial cities in Colombia.
Nicknamed The Ciudad Blanca (The White City), Popayán is a mixture of mountain ranges and rich colonial culture that's definitely worth knowing.
I also got to stay a night in Pasto just because I arrived late to go to the border. During this quick stop, I was able to visit Las Lajas, the most beautiful church I've seen in Latin America!
You can read my full guide on crossing Colombia to Ecuador by bus but please note that they might be closed because of COVID. It's better to check before leaving Cali.
✈️ Ready for your trip to Colombia? This blog thrives on reader questions so feel free to leave a comment below if you need anything about planning your backpacking Colombia itinerary!
🤳 Follow this adventure: INSTAGRAM | FACEBOOK | YOUTUBE | PINTEREST | TWITTER
Trisha is one of those people who left their comfortable life to travel the world and learn about life. Her style is to stay in one place she likes for 3 months (or more) to know what it feels like to eat, cook, speak, and sleep in another culture that isn't hers. She'd like to believe she's not traditionally traveling but she just chooses to be somewhere else all the time. In no particular order, her favorite cities in the world are Barcelona, Buenos Aires, Hong Kong, Mexico City, and Tel Aviv.