Use this Tokyo itinerary for a 3, 5, or 7 days stay in Tokyo. This itinerary is also fit for all traveler types including families traveling to Japan with kids.
Many travelers ask me on this blog: "how many days should I spend in Tokyo?" In my visits to Tokyo, I always make sure I spend 14 days minimum.
Tokyo is a big city and as I travel there a lot for work, I need more than 10 days to complete my mission in bringing you facts and information about traveling to Japan.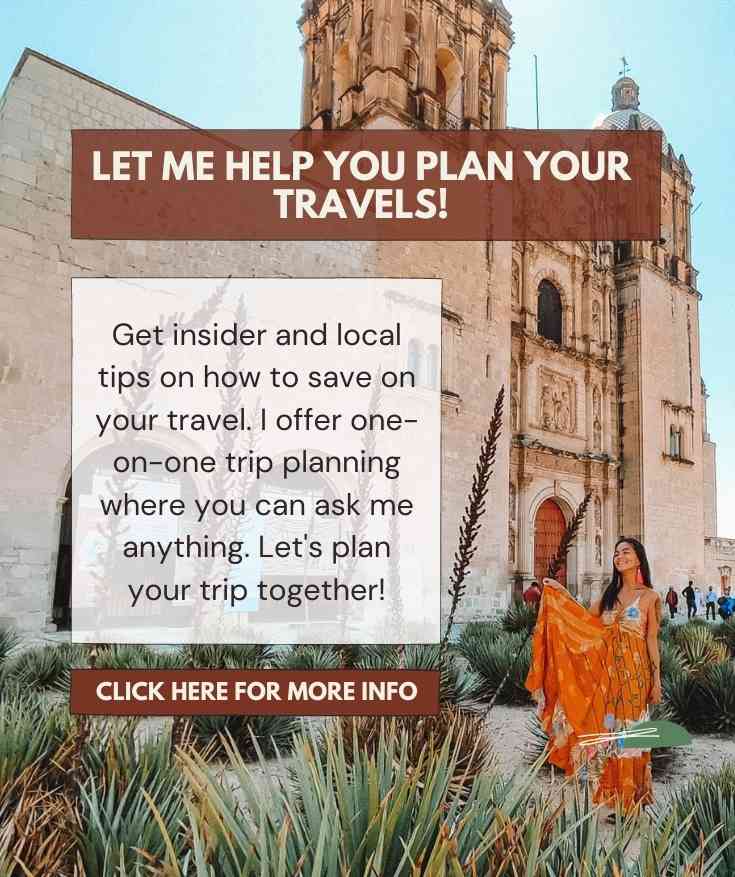 But if you don't have the luxury of time, you can easily spend 5 days in Tokyo. This is enough time to discover landmarks and attractions that you need to know about.
As we all travel differently, this Tokyo itinerary will give you the options for a 3, 5, and 7 days stay. Food tours, neighborhoods, and other cool things to do are already included in this itinerary.
If you want a personalized Tokyo itinerary, get on a call with me and let's plan your trip to Tokyo together!
🙋 Questions about Tokyo Japan? Ask me on Tiktok!
Tokyo itinerary: quick links
🗻 Tokyo Itinerary Day 1
Arrival in Tokyo
It's D-day! First, ensure you know how to go from the airport to your hotel of choice.
Japan is a country with progressive public transportation, so you don't have to worry about your ride. The question is, where will you be landing?
There are two ways to get to Tokyo: the Narita International Airport or Haneda Airport. The former is much farther compared to the latter airport.
This is why I suggest you book a flight to Haneda when you want to be near the city center of Tokyo. In this Tokyo itinerary, let's assume you will arrive and depart from Haneda Airport.
The transfer service to any popular destinations in Tokyo, like Shinjuku or Ginza, starts at $118 USD per group (3 people).
From Haneda Airport, you can get to Tokyo via the Tokyo Monorail. Your trip will only take 15 minutes for $4 USD.
There are also available taxis and buses around the airport. Taking the bus is also cheap, but riding a cab can be expensive.
Now, if you want to be taken directly to your hotel, there are a lot of private cars that you can rent; either you book in advance or hire one at the airport.
Check-in your hotel
If you're a first-time visitor to Tokyo, I suggest you stay in a centrally located hotel. This is to make sure that you maximize your travel to the city.
I have been to a lot of hotels in Tokyo already. And a few locations you can check to book your hotel are:
Shibuya
Minato
Ginza
Shinjuku
You can easily access tourist locations from these districts.
Once you arrive at your chosen hotel, make time for yourself to freshen up and have a little rest. Maybe you can also have a quick snack while you unpack.
Always ask about the check-in time of your hotel so you won't need to wait for it if you arrive early. Japanese hotels usually let guests check in from 2:00 PM to 4:00 PM.
But if you do, you can always leave your bags with the hotel, and they'll be happy to keep them for you. Go around the neighborhood and be back once it's time to check-in.
Explore Shibuya
If you stay in Shibuya, you can easily roam around the district. But if not, I suggest you visit Shibuya on your first day!
Surprisingly, the bustling streets of Shibuya make it lively. More so, the district is home to popular shopping centers.
While you're at it, visit Mega Don Quijote, LABI Department, and explore the laneways of Shibuya Centre Gai. The most iconic place is the Shibuya Sky Deck, where you can see a great view of Tokyo.
This is also your chance to take excellent photos of the busy crosswalk in Shibuya. Shibuya Crossing was not meant to be a tourist spot, but after it was featured in many movies, travelers worldwide would take the time to visit it.
To complete your Shibuya trip, get a pic with the famous Hachiko statue too!
And after a long day, it's time for your first meal in Tokyo. There are a lot of good restaurants in the district, but among the best I've tried are:
Han No Daidokoro
Shibuya Scramble Square: has over 200 stores
Ichiran Shibuya: best ramen spot
🎎 Tokyo Itinerary Day 2
Discover Senso-ji Temple
Start your day by discovering the beauty of Senso-ji Temple, located at the heart of Asakusa.
The temple is a must-visit if you are in Tokyo. It is the oldest temple in the city, boasting over 1300 years of history.
When I first visited the temple, it did not disappoint. It was beautifully maintained despite being around for several years.
Many travelers go to see the sacred statue of Kannon, the goddess of mercy, inside the temple. It also has a large red lantern hanging at the entrance gate called Kaminarimon.
And no worries because Senso-ji Temple is free to visit. Although, you are also free to give donations after wishing inside the temple.
I suggest you visit Senso-ji, especially during May, because the Sanja Matsuri (one of the big three festivals) takes place here. It's open from 6:00 AM to 6:00 PM every day.
Stroll around Asakusa
After strolling around and appreciating the beauty of Senso-ji Temple, why not check out the rest of Asakusa, one of the city's most beautiful and colorful neighborhoods?
Asakusa is a great place to start your Tokyo adventure. Here you get to capture the beauty and unique essence of Japan.
The district maintains a few bits of old Tokyo, and you can see a lot of craft stores, ancient temples, and scene parks here.
Among the must-see attractions in Asakusa are:
Sumida Park: where cherry trees
Hanayashiki Amusement Park
Nakamise Dori: shopping street
You can spend a lot of half of your day strolling around the place and discovering every nook and corner.
The most popular thing to do in Asakusa is rent a Kimono and go on rickshaws.
You'll spend at least 3 hours here, so if you ever get hungry, I suggest going to a Japanese buffet in Asakusa with a panoramic view ($40 USD)
Sunset at Tokyo Skytree
Tokyo SkyTree is a 634-meter tall tower with an observation deck. It's just the perfect place to watch the sunset in the middle of the metropolis and later enjoy the city lights.
The tower is a television broadcasting tower. It has become the landmark of Tokyo, located in Sumida City Ward, just near Asakusa.
What makes it better is it has two observation decks. One is located at 350 meters (Tembo Deck), while the other is at 450 meters (Tembo Galleria), making them the highest observation decks in Japan.
Moreover, you can enjoy and end your day by having dinner at their Skytree Cafe or roaming around the shopping complex below.
The tower is open from 10:00 AM to 8:00 PM (entry till 7:00 PM). I suggest you buy admission tickets early to avoid waiting in line during peak season.
A ticket for both observatories starts from $20 USD, and varies depending on the day of the visit.
🗼 Tokyo Itinerary Day 3
Ameyoko/Americaya
Continuing your tour yesterday, your first stop for your third day is Ameyoko. Ameyoko is home to the Ameya-Yokocho market, a super cool area with different fun outdoor events.
Ameya-Yokocho Market is a buzzing central location famous for housing plentiful street food, stylish clothes, and massive electronic stores.
The market is too big; you can spend the whole morning shopping around the open-air market! Many shops also sell their products at retail prices, a hotspot for shopping lovers.
Akihabara
Next stop: Akihabara! When visiting Tokyo, I realized there are so many shopping districts to see, and I'm not complaining.
Akihabara is well-known as the "manga headquarter" of Tokyo, and although the place is in an eccentric neighborhood, it has become a pretty famous shopping area.
And whether or not you are an anime/manga lover, it is a must to see all anime-related outlets and electronic stores in the place.
Head over to these places while in Akihabara:
Tokyo Anime Center
Mandarake Complex
Super Potato
Besides visiting these iconic places, try to look for good cafes and restaurants. You can take breaks in between and maybe rest before heading to the following location.
If you're looking for something fun in this area, the most popular thing to do in Akihabara is to go on a street go-kart all over the city! This activity is highly recommended for families traveling with kids.
Explore the Tokyo nightlife (must-do)
Cap off your third day by joining a group night bar hopping tour in Tokyo.
Enjoy the cultural delights and delectable bites of Tokyo while keeping the company of a guide and some newly met friends.
I enjoyed the Tokyo by Night tour offered by Viator because it was short, quick, but productive. I enjoyed Tokyo's nighttime food scene while trying the local favorites.
Aside from the food, we were also given a chance to learn about Tokyo's culinary scene while gulping down a refreshing beer.
The tour starts from $113 USD and lasts approximately 3 hours.
🗾 Tokyo Itinerary Day 4
Early morning at Tsukiji Fish Market
Tsukiji Fish Market is already open at 5:00 AM, which makes it a perfect place to have breakfast and start your morning.
Back then, Tsukiji Fish Market was the largest wholesale fish market in the world, but although it became much smaller, it still offers a wide variety of fresh fish and seafood.
When visiting the market, try buying fresh fish and have them cooked right away in front of your eyes. Whether you want it as sushi or steamed and fried, it's up to you!
My favorite part about this place was the lively conversations and fast-paced work of people.
Tokyo Metropolitan Government Building
The Tokyo Metropolitan Government Building is one of the most visited in Shinjuku. It has a free observation deck for tourists, which gives an excellent panoramic view of Tokyo.
Standing tall at 243 meters (with two towers), it houses an observatory at 202 meters.
Inside the observatory, you'll have the chance to see famous landmarks from above, including the Tokyo Skytree, Meiji Shrine, Tokyo Dome, and, when lucky, Mount Fuji.
The building is free to visit every day except for December 29 to January 3. There are days that each side of the observatory is closed. Operating hours are from 9:30 AM to 10 PM.
Harajuku
Harajuku is another cool Manga area with many different establishments and shops.
If you love sweet goods, then Harajuku is the place to go! Grab some sugary crepes, bubble tea, giant rainbow candy floss, and decadent doughnuts while you go around.
And don't be surprised because you'll likely encounter colorfully dressed people in the street. Harajuku is home to classic vintage clothing and unique cosplay shops.
Tokyo Pub Crawl
As much as I love enjoying the night scene in Tokyo, it's also a must to experience their pub crawl. Enjoy Tokyo's nightlife by joining a Tokyo Pub Crawl.
I recommend you join the one offered by Viator. I have booked this tour several times, and it doesn't fail! I met new friends while enjoying a few drinks at local bars.
During this tour, you will visit three local bars and clubs. Make sure you schedule the tour during a Friday or Saturday night too. Allot 4 hours and 30 minutes to make the most out of the pub crawling.
🧭 Tokyo Itinerary Day 5
Tokyo Disney Sea
Tokyo Disney Sea should be on your bucket list, especially when visiting Tokyo. Whether traveling with a friend, family, or alone (like me), you should still take time to see and visit the Tokyo Disney Sea.
Disney Sea may be the best theme park in the world. It is a fantasy theme park inspired by the myths and legends of the sea, built for all ages.
A day (or two) should be allocated for Disney Sea so you can visit its seven themed ports. My favorite among the seven is Arabian Coast, Mermaid Lagoon, and Mysterious Island.
Since this place is packed with travelers all year round, you must line up on every ride. I suggest you get a Fastpass ticket to allow you to come back at a particular time and skip the long lines.
The combo ticket for Tokyo Disneyland and Disney Sea starts at $200 USD per person. This is one of the top-rated things to do in Tokyo for kids and families.
Night at Roppongi Hills
Roppongi Hills feature more than 200 restaurants and shops. It is also home to different tourist spots like the Sky Deck, Mori Art Museum, Mori Garden, and the Suntory Museum of Art.
You can enjoy the night in the district as you go around various complexes while looking for a good Japanese restaurant to cap your long day at Tokyo Disney Sea.
Visit Roppingi's Keyakizaka, a 400-meter-long avenue where you can check out most restaurants and shops. It is famous for its beautiful Christmas lights, so I suggest you don't miss this when visiting during the holiday season.
🗺️ Tokyo Itinerary Day 6
Mt. Fuji & Hakone from Tokyo
Since you're already in Tokyo, take the chance to visit Mt. Fuji and Hakone. Swap the hustling city with fresh air for a day by joining a 1-day tour to Mt. Fuji & Hakone from Tokyo.
This tour will last approximately 11 hours, just enough to cover your 6th day in Tokyo (if you decide to stay longer than five days).
The weather was perfect when I joined this tour, so I enjoyed every stop. Among the places we visited are:
Mt. Fuji 5th Station
Owakudani Valley
Hakone Ropeway
Lake Ashinoko
A tour guide also guided us throughout the trip, so we didn't have to worry about anything. Going back to Tokyo, I enjoyed my bullet train ride alone. And surprisingly, the ticket to the tour only costs $112 USD.
Nightlife at Ginza
After a long day at Mt. Fuji and Hakone, enjoy and wander the streets of Ginza. Ginza is home to designer shops and funky architecture, so it's a good place to cap off the day.
Although, this district is a pricey suburb of Tokyo where prices are higher than in other places. But personally, after having a grand dinner here, I think it was still worth it.
Ginza is more like the New york vibe. Among the restaurants you should have dinner at are:
Gucci Cafe: luxurious cafe
Kushiyaki Bistro Fukumimi
Ippudo
Gyuan
✈️ Tokyo Itinerary Day 7
Spend the morning in Shinjuku
During your last day in Tokyo, don't miss out on Shinjuku. Although you've probably gone there to visit the Tokyo Metropolitan Government Building, there is still a lot to see.
Wander around the beautiful landscape of Shinjuku National garden, which is a perfect place to watch cherry blossoms.
After taking a long stroll, have a quick brunch at Ichiran ramen (always my favorite go-to ramen place).
And before returning to your hotel, revisit the famous Don Quijote to complete your last-minute shopping spree.
Your tour around Shinjuku will depend on your departure and hotel check-out time. This is flexible, so you can also make time to visit some more spots like:
Hanazono Shrine
BICQLO
Matsumoto Kiyoshi
Departure/End of Tokyo trip
I suggest you always book your flight way back home 4 hours before your flight. This gives you enough time to check out from your hotel and prepare to travel.
Always consider the time of travel from the hotel to the airport. If you are flying back home from Haneda, train travel usually takes 15 to 20 minutes.
You also have the choice to hail a taxi from the hotel or rent a private car that will take you directly to the airport. Ultimately, it will be based on what makes it more convenient for you.
⁉️ Is Tokyo worth visiting?
ABSOLUTELY! Tokyo is a metropolitan paradise with all kinds of exciting activities and places. And after being there several times, I'd say Tokyo is a must-see at least once in your life.
With the vibrant and bustling city streets of Tokyo, the green parks, and the tranquil mountains, spending 2 or 3 days is not enough.
And since there aren't many cities as big as Tokyo, creating the perfect itinerary may seem daunting, but it shouldn't be!
And whether you are a first-time traveler to Tokyo or someone who has been to the city several times already (like me), there are many things you can do in Tokyo for a week.
📅 How many days should I spend in Tokyo?
As we all know, Tokyo is a vast city, and spending less than five days here would not be enough. I suggested seven days in this itinerary so that you can choose from a 5-day itinerary, a 6-day itinerary, or max it out till the 7th day.
Although there's a chance you could visit the city center for at least three days, I suggest you stay longer and make the most out of your trip.
And even if you might need to spend a few more bucks to stay in Tokyo for at least a week, it's still worth the money.
I'm sure you'll fall in love with Tokyo as soon as you step foot in the city (like I did) and might even want to stay for good.
Spending 5 to 7 days in Tokyo is the best choice. The longer you stay, the more time you have to see and discover Tokyo!
☀️ Are 3 days enough in Tokyo?
Three days in Tokyo is sufficient, but not enough to see all the best tourist spots and discover the best of the metropolis.
This is because your day 1 starts on your arrival, and you must prepare for your departure by the third day.
With so much to do and see, I have mapped out the best way to spend your days in Tokyo. Everything about the itinerary will be elaborated on below, along with the details you will need while in Tokyo.
Better yet, you are free to use this anytime you want!
🇯🇵 Tokyo Travel Planning
🚑 Do I need insurance to travel to Tokyo Japan?
Yes, you do! This is the number one requirement when traveling to Japan. I use SafetyWing and I only pay $40 USD per month for my digital nomad travel insurance!
✈️ Where can I find cheap flights to Tokyo Japan?
You can find cheap flights to Tokyo, Japan by using WayAway. This is my current flight search favorite and I have proven that flights on this website are way cheaper!
🛏️ Where can I find cheap hotels in Tokyo Japan?
Budget travelers, use Hostelworld when looking for accommodations in Japan. A bed in a hostel dorm starts at $25 USD per night. Booking.com is best for boutique hotels while you will find many luxury hotels on Expedia.
Trisha is one of those people who left their comfortable life to travel the world and learn about life. Her style is to stay in one place she likes for 3 months (or more) to know what it feels like to eat, cook, speak, and sleep in another culture that isn't hers. She'd like to believe she's not traditionally traveling but she just chooses to be somewhere else all the time. In no particular order, her favorite cities in the world are Barcelona, Buenos Aires, Hong Kong, Mexico City, and Tel Aviv.