Janine and Jesse are an American-Filipino couple who pursued their dream to be a Thailand digital nomad. In this post, they will share their life and even give you tips on how to apply for the new Thailand digital nomad visa.
👋 Hi! My name is Janine. I am originally from The Philippines but I haven't lived there for a long time. My fiance and I, Jesse (American) have been moving around the globe as digital nomads.
We always planned to settle down in Thailand but for the last two years, traveling to Thailand has been very challenging. With this, we decided to make Mexico City our base and had the chance to travel around Mexico extensively.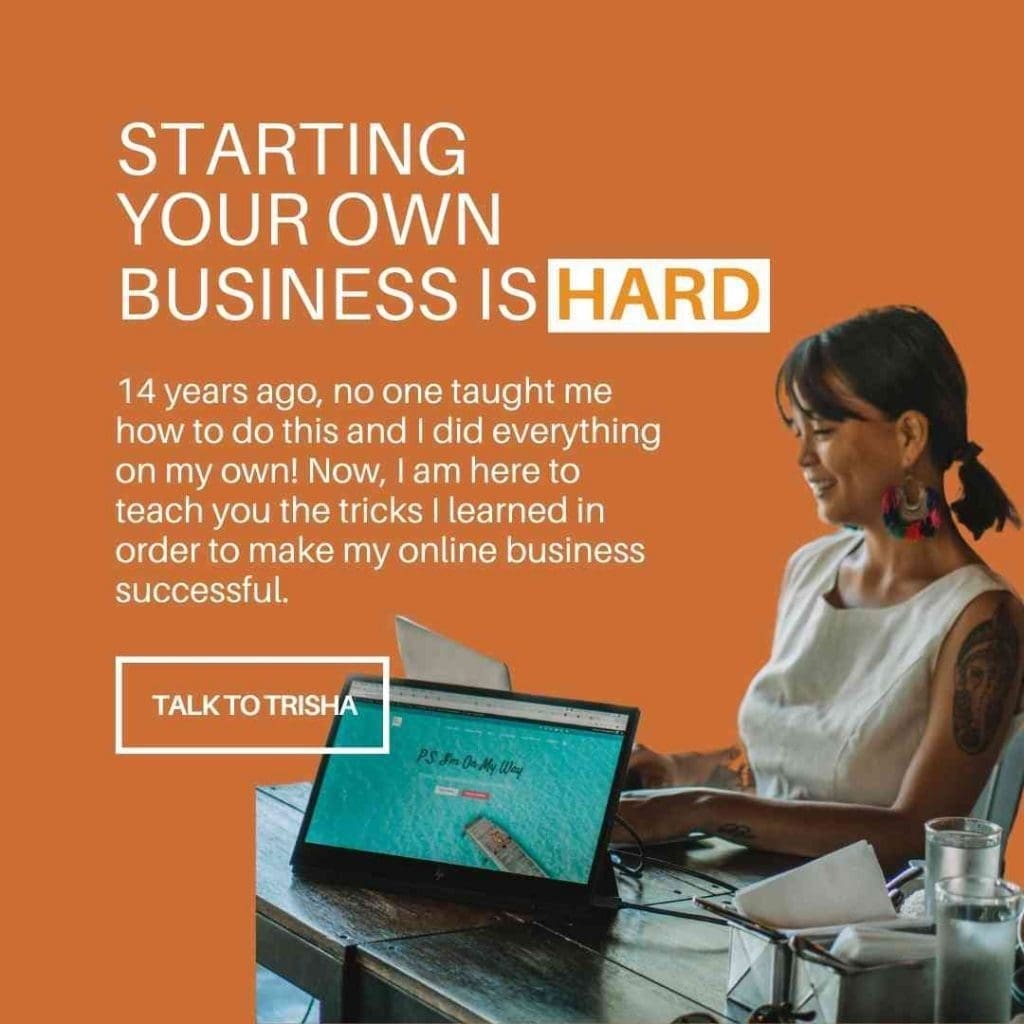 The reason why we put Thailand on pause was it had crazy entry rules. The Thailand Pass required US$10,000 health insurance coverage, pre-arrival negative PCR result, and a professional ATK result.
I understand that different countries have different entry rules but at the time, we were just not willing to do all these so we decided to wait until Thailand eased its entry requirements. By the way, all these are already lifted from July 1, 2022.
This year, they announced the new Thailand digital nomad visa where both Jesse and I applied and we are now in Thailand. We are officially getting married here in November and now that we have our Thailand digital nomad visas, everything is easier.
See also:
🌴 Living in Thailand as a digital nomad
We've spent a lot of time making the United States and Mexico our base. People actually thought we aren't going to pursue Thailand anymore and they were quite surprised that they did.
Don't get me wrong – Mexico is a great country. Jesse and I are thankful to be received in Mexico at a very difficult time for the world. We were able to be fluent in Spanish during our stint here and that is a great skill to acquire, especially if you are constantly moving to countries like us.
It's just that we both connect to Thailand more. And we really do plan to make it our base. Even though I have spent many years abroad (mostly US because Jesse is from there) but I am very Asian at heart.
The organized chaos in Bangkok
I long for the chaos of what I grew up in Manila but I did not want that kind of chaos. Thailand, on the other hand, is as chaotic as my hometown but is more organized.
Thailand's public transport is impressive and considering it's a third-world country like The Philippines, I found it easier to go around in Thailand.
But note that traffic in many Southeast Asian nations is very normal (to a point we learned how to live with it). I don't know, I just feel like this chaos is Thailand's charm.
You might find it weird that I admire it but I like that kind of noise. This is also another reason why we chose Mexico City. Most digital nomads choose beaches but we love the city!
Access to goods
Shopping is cheap in Thailand and as an Asian, I find it really easy to access goods with online shopping sites like Lazada which operate in all Southeast Asian countries.
I know the US has a big Asian community which also gave me the chance to get Asian goods (i.e. food) but living in the US is very expensive. You can't compare it to our costs in Thailand.
Thai food
Thai food is one of a kind and I really just can't do without it. When we were living in Mexico City, there was a Chinatown (which is also another reason why we moved to CDMX).
Asian food is the greatest cuisine for me and there is nothing like it. Thailand does not fall short of this and there are even street food stalls that have Michelin stars! Can you believe that?
Not that Thai food is only good but it is also very cheap. You can eat a well-made pad thai here for as low as US$2. I don't remember eating US$2 in the states nor in Mexico so just with access to good and cheap food, you already see the difference with North America.
Affordable and reasonable housing prices
Another thing that you will find strange with our choices as digital nomads is that we like high-rise buildings with city views.
We lived in Mexico City but it didn't really give us a view of the city because housing in CDMX is expensive and even if we can afford it, we just find it very unreasonable to pay the price.
Thailand has more modern apartments and many high-rise buildings, especially in Bangkok. In Thailand, we don't have to pay a lot to get the view that we want for our dream home.
Everything in Thailand is reasonably priced and, we are very willing to pay for it. My point is our priorities are different and we choose to live in the city but the good thing is there are many places to live in Thailand for all types of settings and preferences, which I will enumerate in the later part of this article.
📸 Real-life stories from a Thailand digital nomad
Want to see how Janine and Jesse live in Thailand? Get some tips from them and learn how to get a digital noma visa to Thailand! Check out @janinetakesyou on Instagram.
ℹ️ Thailand digital nomad quick facts
Capital: Bangkok
Currency: The currency in Thailand is called the Thai baht (THB). US$1 = 35 THB.
Power plug: Thailand uses Type A (two flat parallel pins) and types B (two flat parallel pins and a grounding pin)
Visa: Americans, Canadians, Australians, British, and most European citizens don't need a visa to enter Thailand if you are only visiting for less than 90 days. Make sure your passport is valid for 6 months.
Language: The language in Thailand is Thai. It is not an easy language but many people working in the tourism industry are equipped with good English communication skills.
Thailand sim card: A 30 GB plan for 30 days costs US$17 while a weekly plan for 5GB starts at US$6
Thailand digital nomad insurance: SafetyWing is the most used travel insurance for digital nomads in Thailand.
📍 Thailand digital nomad destinations
Chiang Mai
Chiang Mai is the digital nomad hub of Thailand. Many foreigners come here because of the big digital nomad community. This Thai city has converted into a digital nomad haven where you can attend workshops and collaborate with other nomads.
This is probably a good place to start for those who want to learn about the digital nomad lifestyle as you can get many insights from nomads from different walks of life.
Cost of living in Chiang Mai
Internet speed: 17 Mbps
Monthly rent in the center (900sq f/85 m2): from US$716
Monthly rent in a non-famous area (studio): from US$209
Utilities: US$45
Eating out: US$5
Coffee in a cafe: US$2
Beer in a pub: US$2
Cocktail in a bar/club: US$5
Bangkok
Bangkok is full of culture and life so if it is your first time in Thailand, this is a good base to start. There are many co-working spaces and the digital nomad community is quite vibrant.
Choose Bangkok if you love the city (like us), great street food, and access to everything you need while living abroad. This is the capital so whatever you have from home, they will have in Bangkok.
Cost of living in Bangkok
Internet speed: 17 Mbps
Monthly rent in the center (900sq f/85 m2): from US$1,300
Monthly rent in a non-famous area (studio): from US$459
Utilities: US$87
Eating out: US$7
Coffee in a cafe: US$3
Beer in a pub: US$3
Cocktail in a bar/club: US$10
Ko Pha Ngan
Choose Ko Phangan if you'd like to experience island living in Thailand. Ko Phangan is big and is full of outdoor adventure surprises. You will find many beaches and waterfalls here!
Head to our Ko Phangan digital nomad guide to get a first-hand experience from someone who lived here for a long time. From there, you'll see if Ko Phangan is for you.
Cost of living in Ko Phangan
Internet speed: 17 Mbps
Monthly rent in the center (900sq f/85 m2): from US$1,191
Monthly rent in a non-famous area (studio): from US$356
Utilities: US$67
Eating out: US$5
Coffee in a cafe: US$3
Beer in a pub: US$2.50
Cocktail in a bar/club: US$9
These are only the top 3 recommended places to live in Bangkok for digital nomads. I did not want to overwhelm you with many places but try these three first.
If you need more options on where to live in Bangkok, you may see the full list in this blog. Feel free to use the search bar for more information that you may need when moving to Thailand.
💻 What does Janine and Jesse do as digital nomads?
Janine and Jesse does many digital nomad jobs and work but at the moment, they are putting all their efforts to grow their new business, Drop-In Blog. Go check it out!
💲 Cost of living in Thailand for expats
If you observed the numbers above on the cost of living for Chiang Mai, Bangkok, and Ko Phangan, they are all different prices. This absolutely means there isn't really an exact cost of living in Thailand if you're looking at the country as a whole.
The costs vary where you want to live or base yourself but just to give you an idea, here are some basic costs in Thailand. Please remember these are just estimates.
It is still best if you research Thailand cost of living per city. Also, note that Jesse and I are both digital nomads so we share these costs. The costs might be different if you are moving to Thailand alone.
🛂 Thailand digital nomad visa types
The Thailand digital nomad visa is called the Smart Visa. The visa duration is 4 years with an income requirement of US$80,000 per year. The application process for the Smart Visa will take 3 months.
Smart E (Executive)
The Smart E visa is for holders with a bachelor's degree and at least 10 years of experience in the same industry. To qualify, you need to have a monthly salary of US$5,500.
A one-year employment contract is also required from your employer (be it local Thai-registered company or international). This needs to state that you will still be working for that company while living in Thailand.
Smart I (Investor)
The Smart I visa is for investors or businessmen who have technology-based businesses in targeted industries. To qualify, you must have a direct investment in Thailand worth 20 million Thai baht which is worth US$526,731.
Smart S (Start Up)
The Smart S is a visa that is for digital nomads and remote workers who plan to have a start-up in Thailand. To qualify, you need a start-up investment of US$165,560 (est) that has been retained for 3 months.
Smart T (Talent)
The Smart T visa is for highly skilled professionals in targeted industries such as government agencies, higher education institutions, or specialized training institutions.
To qualify for the Smart T visa, you must have the following:
Minimum income of US$4,901 per month
If you are employed in Thailand (i.e. a start-up company registered in Thailand), you must show a minimum income of US$1,317
A work contract that is valid for one year. Your employer abroad should certify that you are still being employed by them for the duration that you will be living in Thailand
Smart O
Finally, Smart O visa is for your family members who wish to join you in living in Thailand. In order for your family to apply for a visa, you need to have been approved for a Smart Visa first (any category).
It will be easier for your family to apply for a residency visa in Thailand if you already have the visa.
📇 Thailand digital nomad visa application process
Step 1: Register (online) for a qualification endorsement
Go to the Smart Visa portal and create your account. You will need to complete all the details in order to create an account. After registering here, you will receive an e-mail asking for you to confirm your e-mail address.
Step 2: Identify your visa type
After creating an account, go to the application page for the Thailand digital nomad visa you wish to obtain. Fill out all the necessary details.
This application portal will ask you to upload legal documents. Make sure they are scanned well and that they are in PDF format.
Step 3: Wait 30 days
Within 30 days, you will receive an e-mail from Smart Visa that will notify you and the Ministry of Foreign Affairs of your qualification for the Smart Visa in Thailand.
Step 4: Schedule your appointment (if approved)
Once you are approved, you can then proceed with your Smart Visa application process in a Thai embassy in your country of residence. But first, you have to secure an online appointment here.
If you are already in Thailand, you can process your visa at OSS in Bangkok or at the EEC Labour Administration Center in Chonburi.
The visa fees vary on the number of years you want to live in Thailand as a digital nomad. For a one-year visa, the processing fee is US$2,760.
At your appointment, you must bring all the documents (printed) and make sure to bring extra documents that you think may be relevant.
Documents required to apply for a Thailand digital nomad visa
Duly filled out TM90 form that you can download here
Duly filled out STM6 form that you can download here (2 copies)
Dully filled out acknowledgment form of penalties for overstay that you can download here
Duly filled out acknowledgment of practices for recipients of Smart Visa that you can download here
Original and photocopy of your passport
Notification letter from the board of investment to the immigration
Passport size photo (4×6 cm)
In any case, if they ask you for a medical certificate, follow this format as this is the one that is accepted in Thailand.
🇹🇭 Thailand Travel Resources