This solo travel to Barcelona guide was written by Theresa McKinney, the creator of Fueled By Wanderlust, a blog dedicated to empowering reluctant travelers to step outside their comfort zone to plan their dream trips.
My solo visit to Barcelona was my first time stepping foot in Spain. It would be the final stop of a three-week Europe trip, half of which I was doing solo. I had never traveled abroad alone before, and by the time I reached Barcelona, I was super tired and missing my husband and dog like crazy.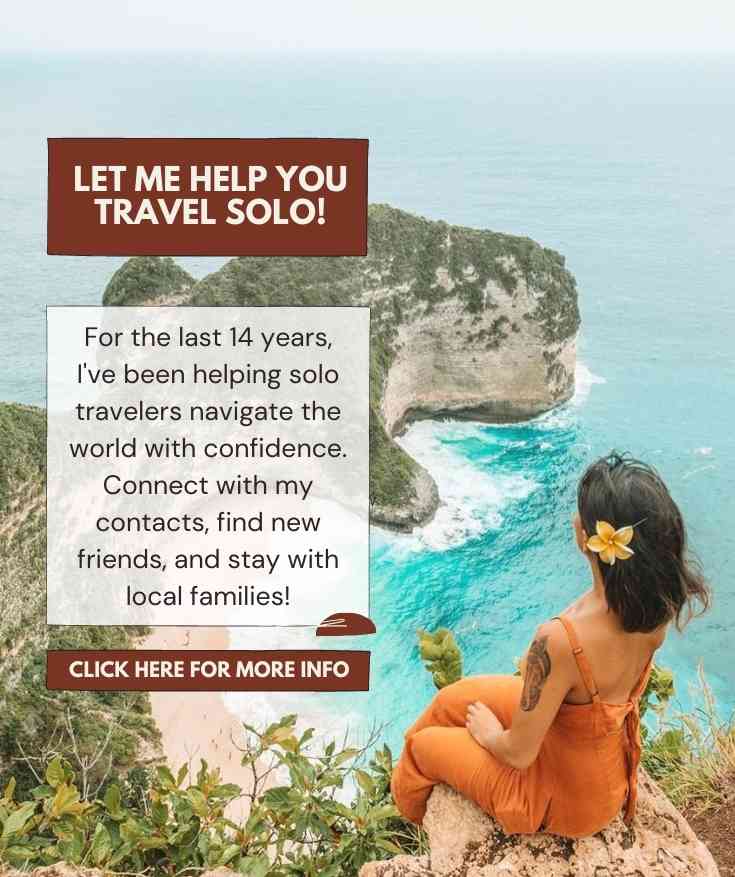 Upon arrival in Barcelona, I was wary of exploring another city by myself and considered relaxing in my hotel room the entire time. However, I quickly changed my mind the instant I exited my hotel to grab a coffee. I found myself in a beautiful, energetic city that I would have been crazy to miss.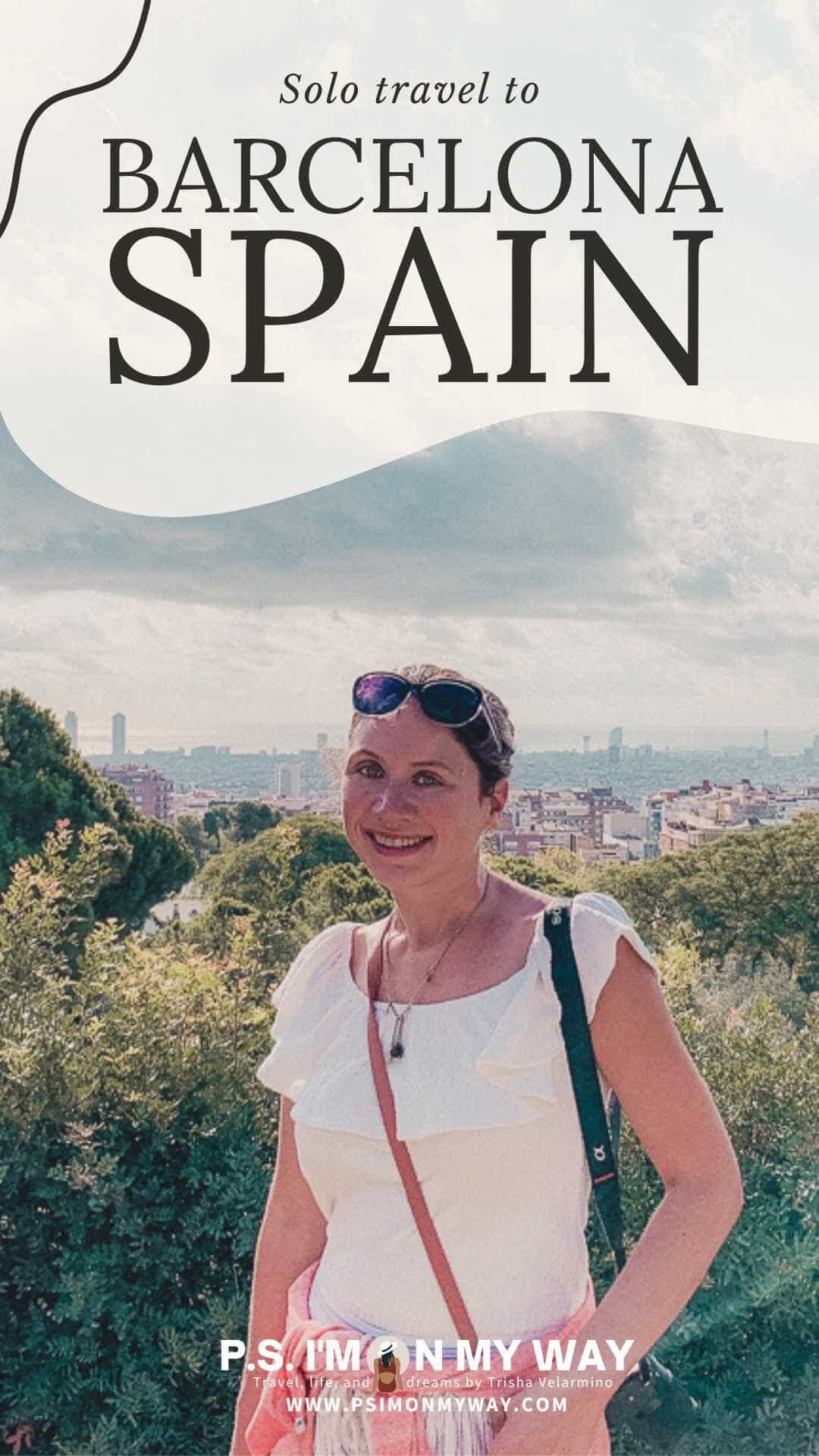 🔗 Barcelona Spain quick links:
⛔ Is Barcelona safe for solo travelers?
Upon stepping onto Via Laietana, or the busy street where my hotel was located, I immediately felt at ease joining the many other pedestrians going about their morning.
I was happy to find Barcelona a lively, cosmopolitan city with busy cafes and eateries around every corner. Seeing plenty of other women around me heading out for the day, I soon felt empowered to explore Barcelona further, and alone.
After having a remarkable first day of solo sightseeing in Barcelona, I began to believe that solo travel was something I could enjoy. There was never a time that day when I felt in over my head or uncomfortable in my surroundings.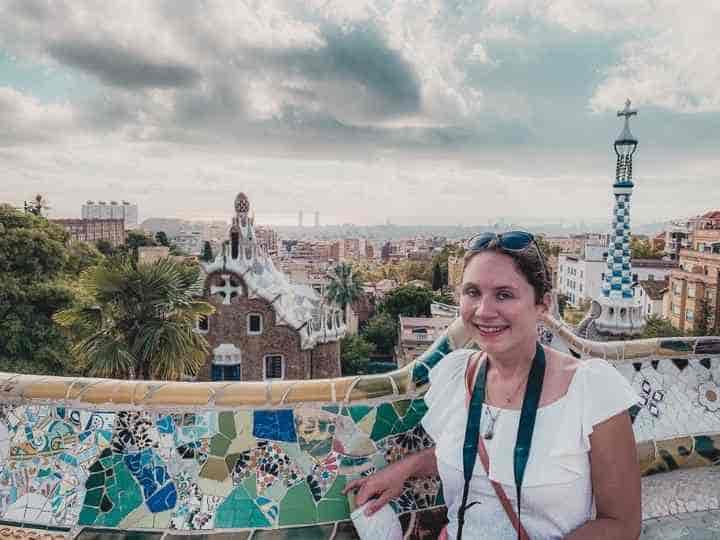 That evening, I grabbed drinks with a few people I met on a tapas tour and walked back to my hotel room alone. Even though it was around 10 pm and after dark, Barcelona was lively at that hour, with many locals still eating dinner.
To be honest, I didn't feel alone during my walk since there were still so many people out and about.
Although I typically don't habitually walk this late on my own, I did not feel like I was in any immediate danger doing so in Barcelona. I used to feel much less comfortable walking alone after leaving work late in downtown Cleveland, Ohio.
The only risk I was acutely aware of during my entire stay in Barcelona was pickpocketing, so I was hyper-conscious about where my small purse was. I often rested my hand on it since it sat comfortably at hip level.
To be safe, I always left some cash and at least one credit card in my hotel room.
🙋 Is Barcelona good for solo female travelers?
Yes, Barcelona is generally safe for solo female travelers. Like most big cities, Barcelona has its share of safety concerns, but with common-sense precautions and good situational awareness, solo female you should have a safe and enjoyable trip.
Just avoid walking alone in quiet and dimly lit streets at night. This is a general rule of thumb for any traveler walking alone in any city. Should you decide to take a cab, do not go with unlicensed taxis or use Uber.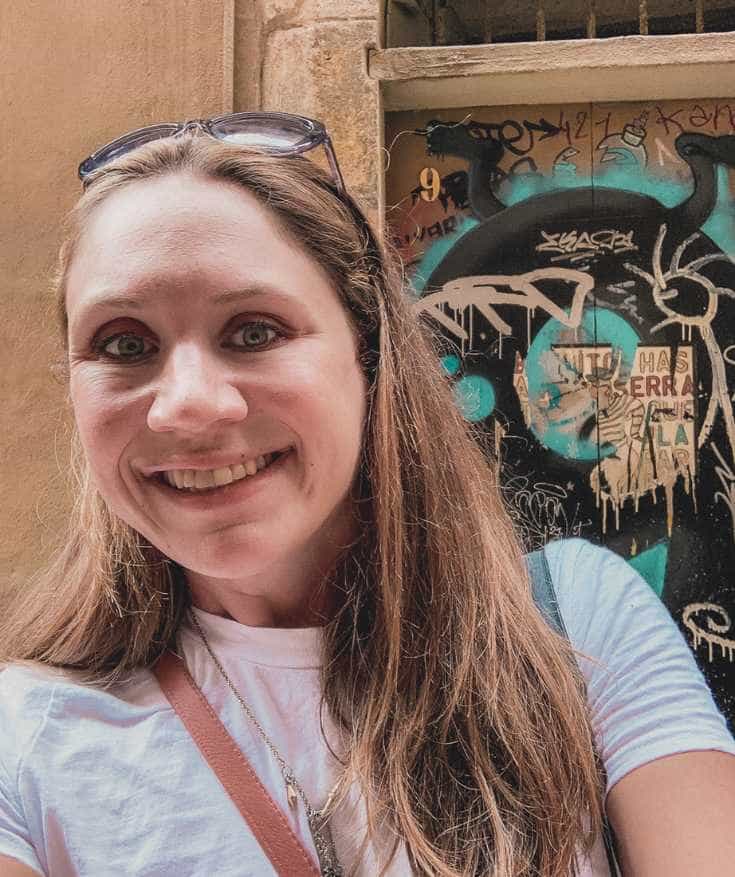 Pickpocketing is also rampant not just in Barcelona but in Western Europe. When you are in big crowds, make sure you are aware of where your belongings are, or better yet, don't bring many things when going out.
Only bring the things you need. These "crowded areas" include metros, bus stations, plazas, and popular tourist attractions. Lastly, stay in areas where you don't need to commute far. A great area to look for accommodations is Eixample or Gracia. Both have access to public transport (train stations).
💃🏽 Solo travel in Barcelona personal experiences
Why I chose Barcelona
I chose Barcelona solo travel as my next trip, primarily out of convenience and necessity. After visiting Malta alone for a week, I planned my visit as the final leg of a three-week Europe trip.
Before this solo adventure, I had spent the previous ten days in Greece with my husband. Three criteria led me to book a 2-day stopover in Barcelona: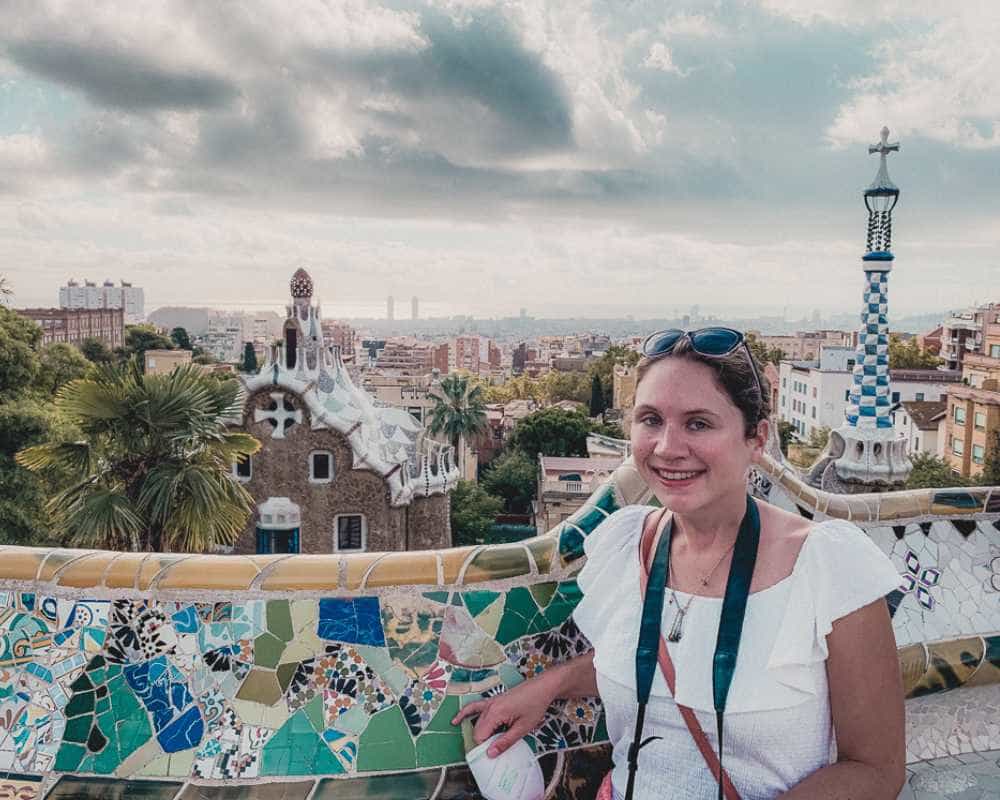 The ability to take a direct flight from Malta. I liked that I could reach Barcelona via a two-hour Ryanair Flight.
The ability to take a direct flight back to the United States from Barcelona.
It was a city that I had never visited before.
Even though Catalan is technically the official language, the five years of Spanish I'd taken in school also helped me to feel more confident about visiting Spain alone. I embraced the opportunity to brush up on my rusty language skills and was relieved to see that Spanish was also widely spoken in Barcelona.
How I planned to solo travel to Barcelona
In advance of my Barcelona trip, the only concrete plans I made were for my hotel and two tours. I planned nothing else until arrival since my Malta stay left me feeling drained and doubting the merits of solo travel. I wanted to see how I felt before committing to too much Barcelona sightseeing.
As I preferred to stay in a hotel over an Airbnb, I was happy to find many hotel options in the city center. I chose H10 Cubik on Via Laietana, which was modern yet artistic in design and located within walking distance of several popular neighborhoods.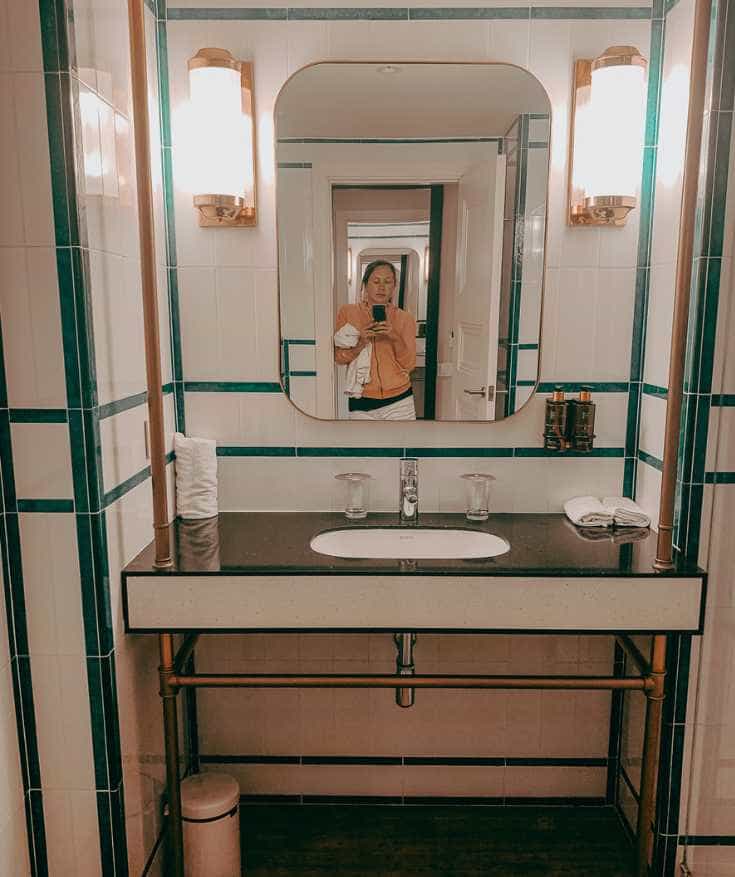 I didn't need to rent a car, since anything too far to walk could be easily reached via the metro.
I arrived at H10 Cubik in Barcelona around midnight the night before my first day, and was truly considering staying in my hotel to write and watch Netflix for two days.
However, my attitude completely changed on my first morning in Barcelona the minute I stepped outside to find coffee. I found myself in a beautiful city filled to the brim with culture that I immediately wanted to experience.
Things to do in Barcelona alone
I chose one tour for each day of my trip, beginning with a 3-hour tapas tour the first night. A tapas tour is a must if you are visiting Barcelona solo, since it offers a way to meet other like-minded travelers over food and wine.
As previously mentioned, I met some awesome people from several different countries on my tour, and we all ended up grabbing a drink together afterward.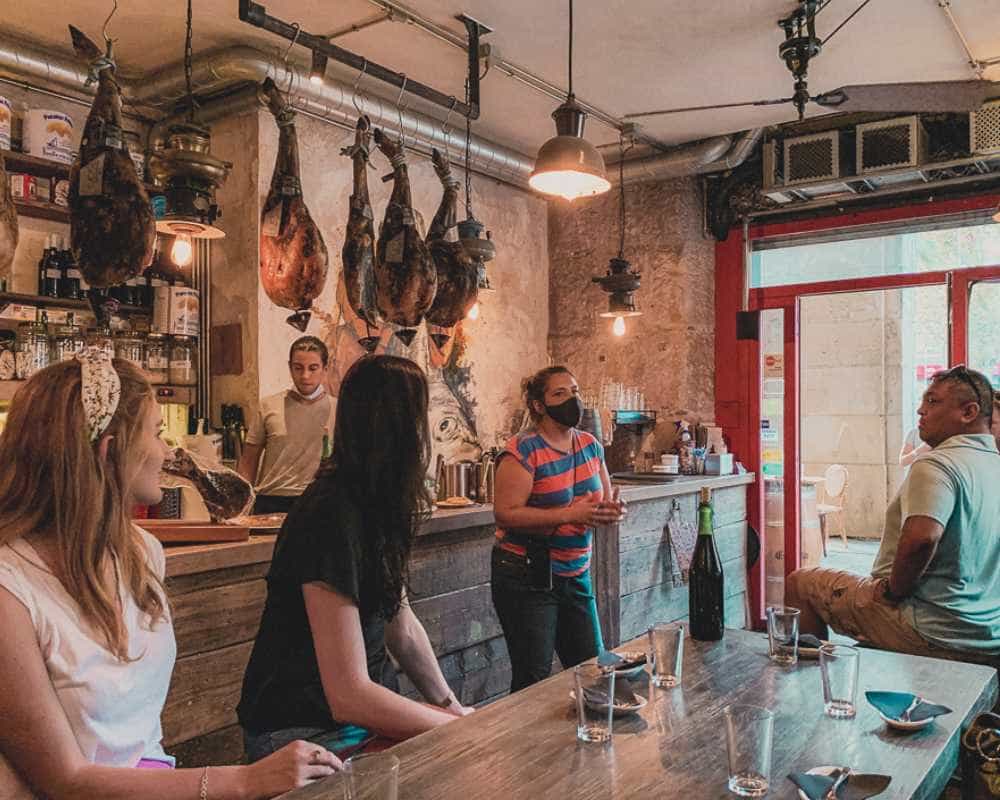 The second tour I chose was of Park Güell and La Sagrada Familia. Park Güell has amazing sweeping views over Barcelona, and it was nice to have a guide that happily took my photo whenever I asked.
As a bonus, he took really nice photos! I also found this guide invaluable while touring La Sagrada Familia, as there are so many details to this cathedral the average visitor could easily miss on their own.
As I was visiting in late September, when the high-season crowds begin to thin, I could easily buy tickets to other popular Barcelona sights at the last minute.
After purchasing my tickets on arrival, I wandered through both Barcelona Cathedral and the Picasso Museum with minimal waiting.
✨ Travel tips for first-time solo travel to Barcelona
Utilize the T-10 Metro Card
Instead of buying individual tickets for public transport, purchase the T-10 card, which grants you 10 trips on buses, trams, and the metro. It's a more cost-effective and convenient way to explore the city.
Not-so-popular Barcelona neighborhoods to explore
Often overlooked by tourists, Raval is a vibrant, multicultural area with a burgeoning art scene. Here, there are numerous bars, restaurants, art galleries, and museums that reflect the diversity of its residents.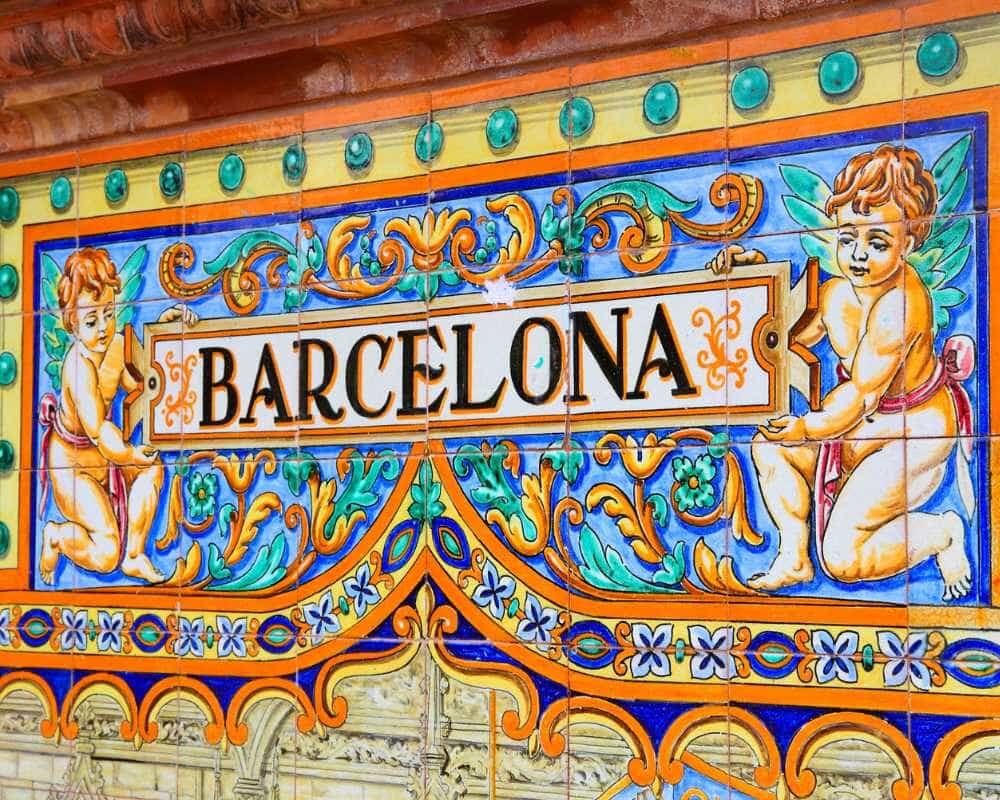 Visit the MACBA (Museum of Contemporary Art) and the Centre de Cultura Contemporània de Barcelona (CCCB) for a taste of Barcelona's contemporary culture.
Another neighborhood to check out is Poblenou neighborhood. This up-and-coming district boasts innovative architecture, such as the Torre Glòries and the Design Museum of Barcelona. Stroll along the Rambla de Poblenou for a glimpse into local life and the city's industrial heritage.
Rent a bicycle
Barcelona's public bike-sharing system, Bicing, is affordable and user-friendly. Rent a bicycle to traverse the city's numerous cycle lanes and explore hidden gems off the beaten path.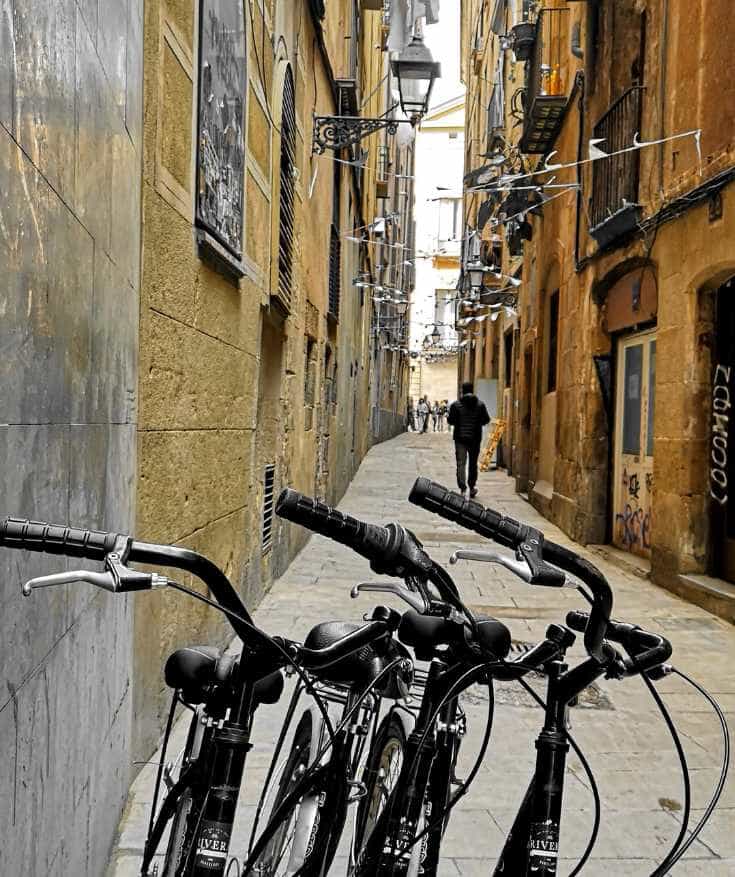 On average, you can expect to pay around €10-15 per day for a standard bicycle rental. However, rates may be lower for longer-term rentals or renting a less traditional bike such as a cruiser or mountain bike.
Attend a Gràcia festival
The Gràcia neighborhood hosts a variety of annual festivals, such as Festa Major de Gràcia and Fira de la Terra. These events showcase local art, music, and cuisine while fostering a sense of community.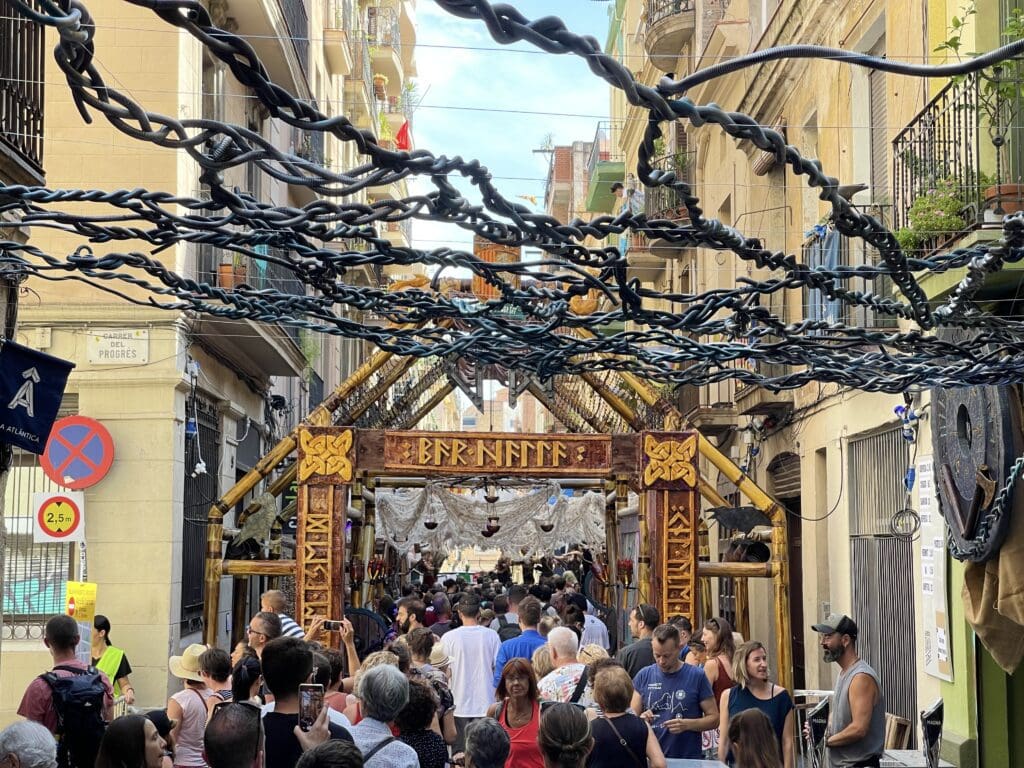 Actually, La Mercè is the biggest festival in Barcelona, but the Gràcia Festival is an equally exciting celebration that you won't want to miss. Every August, the streets of the Gràcia neighborhood come alive with colorful decorations, parades, concerts, and traditional Catalan dancing.
During the festival, you can enjoy delicious local food and drinks, soak up the lively atmosphere, and experience a side of Barcelona you won't find anywhere else. Just be mindful of your belongings since petty theft is rampant because of big crowds.
This is an absolutely fun activity because you can meet fellow solo travelers in Barcelona.
Try horchata
This refreshing, plant-based drink is a must-try when in Barcelona. Visit the Sirvent Horchateria in Sant Antoni or La Valenciana in Eixample to taste authentic horchata.
Visit the Hospital de Sant Pau
While Gaudí's Sagrada Família and Park Güell receive ample attention, the lesser-known Hospital de Sant Pau is an equally impressive Modernist gem designed by architect Lluís Domènech i Montaner.
The Hospital de Sant Pau is a historic Art Nouveau complex that features stunning architecture, beautiful gardens, and unique mosaics.
Meet other solo travelers through language exchange events
Enhance your language skills by attending a language exchange event, such as those organized by Mundo Lingo or Speakeasy Barcelona. These social gatherings allow you to practice Spanish or Catalan with locals while making new friends.
✅ Barcelona solo travel safety tips
Be vigilant in crowded areas
Barcelona's popular tourist spots can be magnets for pickpockets. Keep an eye on your belongings, especially in crowded areas like La Rambla, metro stations, and major attractions.
Use a cross-body bag or money belt
To deter pickpockets, opt for a cross-body bag with a zipper or a money belt worn under your clothes. Avoid placing wallets or smartphones in your back pocket.
Keep photocopies of important documents
Make digital and physical copies of your passport, travel insurance, and other important documents. Store the physical copies separately from the originals and keep digital copies in a secure cloud-based storage service.
Use ATMs in well-lit, busy areas
When withdrawing cash, choose ATMs located in well-lit areas or inside banks. Be cautious of any devices or people that seem suspicious, and shield your PIN as you enter it.
Stay connected and share your itinerary
Keep in touch with friends or family members by regularly updating them on your whereabouts. Share your travel plans, accommodation details, and contact information in case of emergencies.
Be cautious when using public Wi-Fi
Cybercriminals often target public Wi-Fi networks. Use a VPN (Virtual Private Network) to protect your data when connecting to public networks, and avoid accessing sensitive information, such as online banking, on unsecured connections.
Learn basic Spanish phrases
Familiarize yourself with basic Spanish phrases, especially those related to safety and emergencies. Knowing how to ask for help or directions can be invaluable in a difficult situation.
Trust your instincts
If a situation or person makes you feel uncomfortable, trust your gut and remove yourself from that environment. Don't hesitate to ask for help from locals or other travelers if you feel unsafe or need assistance.
⁉️ FAQ: Solo travel to Barcelona Spain
Is Barcelona good for solo travel?
Absolutely! Barcelona is a great destination for solo travel, with a welcoming atmosphere and plenty of activities for solo travelers to enjoy. From exploring the city's architecture, museums, and landmarks, to hitting the beach or sampling the local cuisine, there's plenty to do in Barcelona that's perfect for solo travelers.
Plus, the city is generally considered safe for travelers, as long as you exercise common sense precautions, such as being aware of your surroundings and avoiding isolated or unsafe areas, especially at night. So, if you're planning a solo trip, Barcelona is definitely worth considering!
Can I go to Barcelona on my own?
Yes, you can definitely go to Barcelona on your own! As a solo traveler, you'll have the freedom to explore the city at your own pace and discover its many hidden gems. Barcelona is a bustling and cosmopolitan city with plenty of activities to keep you busy, from visiting famous landmarks like Park Guell, Casa Batllo, and La Sagrada Familia, to exploring local markets, trying the delicious food and drink, and soaking up the vibrant atmosphere. Barcelona is generally considered safe for solo travelers, but as with any travel, it's always a good idea to exercise caution, especially at night and in areas that may be less touristy.
How to eat alone in Barcelona?
Eating alone in Barcelona can be a pleasant and enjoyable experience. Here are some tips to make the most of your solo dining experience:
Stop by a café or bakery: Barcelona is renowned for its coffee and pastries, and many cafés have seating areas where you can enjoy a coffee or a light snack.

Try tapas: Tapas are small, flavorful dishes that are perfect for solo diners. Head to a tapas bar and try a few different types of tapas to get a taste of the local cuisine.

Grab street food: Enjoying street food from one of the many vendors around the city is a great way to indulge in local food and culture.

Sit at the bar: When dining alone, sitting at the bar is a great option as it allows you to interact with the bartender, other diners, and watch the action in the kitchen.

Bring a book: If you feel self-conscious eating alone, bring a book or magazine with you to enjoy while you eat.

Check out local markets: The local markets have a great variety of food options and allow you to taste some of the best dishes The city has to offer.

Make a reservation: To avoid waiting, make a reservation at a restaurant of your choice even if you are alone. This way, you can ensure a table and the restaurant has plenty of time to accommodate your order.

Remember, it's normal to dine alone in Barcelona, and many restaurants and cafes are accustomed to solo diners. So, don't hesitate to enjoy your meal, unwind, and watch the world go by!
What are the dos and don'ts in Barcelona?
Dos:
Do explore the city's many neighborhoods, including the Gothic Quarter, El Born, and Gracia.
Do take advantage of public transportation, including the metro and buses, to get around the city. It is safe and relatively easy to navigate, and there is usually someone around who can help in case of questions.
Do learn a few basic phrases in Spanish or Catalan to communicate with locals – this can go a long way to enhancing your cultural experience and interactions.
Don'ts:
Don't carry large amounts of cash or show off expensive belongings.
Don't leave your belongings unattended in public places.
Don't go with anyone who approaches you on the street, offering unsolicited directions or inviting you to join them for a drink – this is often a scam.
Is it rude not to tip in Barcelona?
Tipping in Barcelona is not as common as it is in some other countries, such as the United States. In general, tipping is not expected at bars or cafes, as the bill usually includes a service charge. However, rounding up the bill or leaving small change as a gesture of appreciation for good service is common.
A 10% tip is typical for good service in restaurants, but it is not expected. It is also not customary to tip taxi drivers, although rounding up the fare is appreciated. In conclusion, while it's not necessarily considered rude to not tip, leaving a small tip for exceptional service is always appreciated.
Theresa did not travel abroad until her mid-twenties due to some pesky student loan debt. With careful budgeting, she was able to pay that off so she could focus on her travel goals. Since then, Theresa has continued to push herself to see new destinations, primarily in the U.S., Europe, and the Caribbean. A growing number of these trips have been solo.