This places to visit in Tokyo Japan covers the best Tokyo attractions that you can add to your itinerary. Browse the list and find something that interests you!
With a population of 37 million +, Tokyo isone of the biggest cities in the world so it can easily get overwhelming on planning your trip to Tokyo.
That being said, let's start with the first tip: focus on one neighborhood in Tokyo because you can't possibly visit them all – it's best to get to know one area and my suggestion for first-timers is either Shinjuku or Shibuya.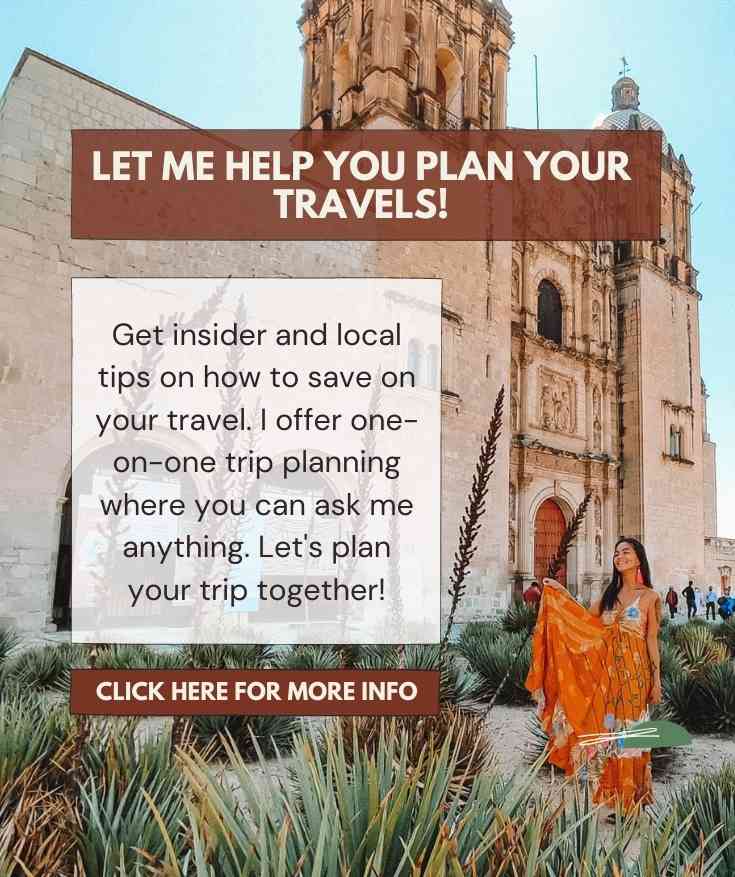 While most of the famous places to visit in Tokyo Japan are not in these neighborhoods, you will find plenty of sights and attractions that you don't even have to pay for.
This big list of places to visit in Tokyo covers all the interesting neighborhoods, amusement parks, shopping centers, obligatory tourist attractions, and more!
There is also a map provided below so you can see how far these Tokyo attractions are from your Airbnb or hotel. Now let's get started with the list!
🙋 Questions about Tokyo Japan? Ask me on Tiktok!
Tokyo attractions: quick links
🗺️ Places to visit in Tokyo Map
🏆 Best places to visit in Tokyo Japan
#1: Shibuya
One of the most famous spots among tourists in Tokyo is Shibuya. This is the center for youth fashion and culture, where you can find the most colorful and busy shopping, dining, and entertainment establishments.
Shibuya is also home to many famous tourist attractions, including the Hachiko Statue and Shibuya Scramble Square. There are also a lot of available Shibuya walking tours you can book via Viator.
#2: Shinjuku
Shinjuku is one of the busiest districts in Tokyo. It is home to the Shinjuku Station, handling more than two million passengers daily, and houses bustling establishments and shops.
Attractions and parks in Shinjuku are usually free and open to the public for most days. You can book Shinjuku tours, where you will immerse yourself in the local experience and visit most of the tourist and sightseeing spots.
#3: Harajuku
Harajuku is located between Shinjuku and Shibuya, the center of Japan's most extreme teenage culture and fashion styles.
Harajuku is known for Takeshita Street, where many trendy shops, fashion boutiques, used clothes stores, and fast food outlets are situated.
You can easily book tours around Harajuku to visit the attractions and sightseeing spots. If not, you may walk around the district and choose which one you'd like to check out.
#4: Roppongi Hills
Roppongi Hills is a modern entertainment and shopping complex in Tokyo, Japan. It opened in 2003 and now houses many building complexes, museums, observation decks, shops, and many more.
The Mori Tower, located at Roppongi Hills, is where the Tokyo City View is. A ticket to the observation deck costs $14.56 USD.
Aside from this, you can also visit other unique spots like the Mori Art Museum and the Roppongi Hills Shopping Center.
#5: Ryogoku
A district in Tokyo, Ryogoku is known as the center of the sumo world. Many sumo events have been staged in the area for decades, as it houses the sumo stadium, studio stable, chanko restaurants, and all other sumo-related attractions.
When visiting the Ryogoku district, you can see various sumo-related attractions. Each place has its operating hours and admission fees.
There are also available Ryogoku tours you can book in advance to explore the district (from $100 USD).
#6: Asakusa
Asakusa is a district in Tokyo where you can feel and see the old and past atmosphere of old Tokyo. For many centuries, Asakusa was known to be Tokyo's leading entertainment district not until large parts of it were destroyed in 1945.
Admission fees in different landmarks and tourist spots in Asakusa vary. Guided tours are also available in the district, where you will experience riding in a man-powered vehicle (jinrikisha). Tours cost around $65.56 USD for two persons.
#7: Akihabara
Akihabara is a district in central Tokyo famous for its many electronic shops. Many shops and establishments in the district are devoted to anime and manga, making it the center of Japan's otaku (diehard fan) culture.
When visiting Akihabara, some shops are open from 9:30 AM till midnight. There are also big establishments, like Don Quijote, that are open for 24 hours. Although there are no fees to enter these shops, it's best to bring your shopping budget.
#8: Ginza
Ginza is Tokyo's most famous upmarket shopping, entertainment and dining district. Here you will find every leading brand name in fashion and cosmetics, and has one of the most expensive real estate in Japan.
Most of the shops in Ginza are open 7 days a week. It is recommended that you visit Ginza during the weekend (afternoons) as the Chuo Dori street gets closed from 12:00 PM to 7:00 PM.
Establishments in the district are usually as early as 9:30 AM.
#9: Nihonbashi
Nihonbashi, translated as Japan Bridge in English, is a city district north of Ginza, Tokyo. Formerly a wooden bridge, the district has now turned into the center of Japan, full of bustling and flourishing shops, entertainment establishments, and commercial spaces.
Most of the establishments in the district are already open as early as 10:00 AM. Meanwhile, there are museums in Nihonbashi that are free of charge or some with tickets that can cost up to $7.38 USD.
#10: Marunouchi
Marunouchi is a prestigious business district in Tokyo, located between the Imperial Palace and Tokyo Station. A lot of high-rise complexes where business and companies work are situated in the district.
Buildings that are open to the public and tourists, like the Marunouchi Building or Shin Marunouchi building are open Monday to Saturday, from 11:00 AM to 10:00 PM.
You can shop and dine in these landmark buildings. More than that, you can roam around the district to explore more tourist places.
🗼Top Tokyo attractions
#11: Tokyo Tower
📍 4 Chome-2-8 Shibakoen, Minato City
Tokyo Tower is the world's tallest, self-supporting steel tower standing 333 meters high. The building serves as a symbol of Japan's post-war rebirth and also serves as a broadcast antenna.
The main deck of the tower, where tourists can observe the city view of Tokyo, is 150 meters high. When visiting, you must pay approximately $8.74 USD for the main deck and $21.85 USD for both decks. It is open from 9:00 AM to 11:00 PM with no closing days.
#12: Tokyo Skytree
📍 1 Chome-1-2 Oshiage, Sumida City
The Tokyo Skytree is a 634-meter tall television broadcasting tower, making it the tallest structure in Japan. It is famous to many travelers because of the observation deck at the top of the tower, the aquarium, and the large shopping complex at its base.
When visiting the Tokyo Skytree, you can buy a same-day ticket that costs approximately $15.29 USD to $24.75 USD depending on the day and time you visit.
You should purchase in advance, so the ticket costs only $13.11 USD to $21.84 USD. It is open from 10:00 AM to 9:00 PM.
#13: Tokyo Disneyland
📍 1-1 Maihama, Urayasu, Chiba 279-0031, Japan
One of the most famous tourist spots in Japan is Tokyo Disneyland. It is a theme park that opened in 1983 and is currently made up of seven themed lands featuring different decorations, parades, and rides.
Operating hours vary depending on the season and time of visit. Typically the theme park runs from 8:00 AM to 11:00 PM. A ticket to Tokyo Disney land is approximately $57.56 USD to $68.48 USD.
#14: Tokyo DisneySea
📍 1-13 Maihama, Urayasu, Chiba 279-8511, Japan
The Tokyo Disney Sea Resort is uniquely famous in Japan, hosting seven different themed ports. The theme park is designed for all ages, but mostly appeals to a grown up audience for them to enjoy the place.
You must prepare $57.62 USD to $68.56 USD when booking tickets. Tokyo Disney is open from 8:00 PM to 11:00 PM, 7 days a week. To enjoy your tour here, you must set aside at least a day or two.
🎎 Unique places to visit in Tokyo
#15: Todoroki Valley
📍 1 Chome-22-26 Todoroki, Setagaya City, Tokyo
The Todoroki Valley Park, located in the middle of Setagaya City Ward, is one of Tokyo's most unconventional green spaces. It is a beautiful one-kilometer walking trail with several spots of interest that can be seen while walking.
When visiting the Todoroki Valley, there is no need to worry about admission because it is free. Moreover, it is open 24 hours, seven days a week.
#16: Mount Mitake
📍 Mitakesan, Ome, Tokyo 198-0175, Japan
Mount Mitake is part of the Chichibu-Tama-Kai National Park, covering 1250 square kilometers of forested mountains, hills, and gorges.
Here, tourists usually walk, hike, and visit the shrine while enjoying nature.
If you want to enjoy your trip to Mount Mitake fully, there are a lot of available tours you can book on the internet.
This way, you will enjoy a less hassle trip and, at the same time, be guided by the culture and practices in the place.
#17: Tsukishima
Tsukishima is a man-made island in Tokyo Bay that was created over 100 years ago using the land that was dredged from the bay.
During the last few decades, the place was redeveloped into a residential high-rise complex, but still keeping a few remnants of the old Tokyo.
You will need to take a subway from Tokyo Station to Yurakucho that will cost $1.02 USD. There are no admission fees to visit the place.
Just bring with you cash so you can try out some of the local street food.
#18: Yurakucho
Another famous atmospheric dining destination is the Yurakucho, located next to Ginza. The place also offers a wide selection of shopping and dining opportunities, but at the same time has a more relaxed and approachable vibe.
There are available Yurakucho Tours via viator if you want to try a more deeper experience exploring the place. Most establishments in the district are open already from 9:00 AM.
#19: Rikugien Gardens
📍 6 Chome-16-3 Honkomagome, Bunkyo City, Tokyo
The Rikugien is considered by most people to be one of Tokyo's most beautiful Japanese landscape gardens. It is traced back to 1700, created for the 5th Tokugawa Shogun featuring a large central pond and man-made hills.
If you visit Rikugien, you must pay an admission fee of approximately $2.19 USD. It is open all year round (except December 20 to January 1) from 9:00 AM to 5:00 PM.
The place is available during autumn and spring, with evening light up till 10:00 PM.
#20: Yanaka
Another famous district with a pleasant atmosphere of old Tokyo is Yanaka. Nostalgia and rustic charm run throughout the district, reminding the locals and travelers of the old Tokyo ambiance.
Different tourist spots and places are available to visit in Yanaka. One is the Yanaka Ginza, which is usually open from 10:00 AM to 6:00 PM, depending on the establishment.
Shops are generally open seven days a week, but most are closed on Mondays.
🥟 Tokyo Markets
#21: Tsukiji Outer Market
📍 4 Chome-16番2号 Tsukiji, Chuo City, Tokyo 104-0045, Japan
Tsukiji Outer Markets is a well-known market for fresh seafood and produce in Tokyo. The market consists of a few blocks of wholesale, retail shops and restaurants where you can find fresh and processed seafood.
The market is usually open from 5:00 AM to 2:00 PM. It is recommended that you visit as early as the opening to get freshly catched seafood, and enjoy cooked meals from small restaurants in the market.
Take note that the market is closed during Sundays, national holidays and sometimes Wednesday (for some shops).
#22: Ameyoko Shopping Street
📍 6 Chome-10 Ueno, Taito City, Tokyo 110-0005, Japan
Ameyoko is a market street in Tokyo between Okachimachi and Ueno station. Various products such as clothes, bags, cosmetics, fresh and dried food, and spices are sold in the long streets of Ameyoko.
Most shops in Ameyoko market street are open from 10:00 AM and close at 9:00 PM. A relative number of stores also close on Wednesdays but are available for the rest of the week.
#23: Toyosu Market
📍 6 Chome-6-1 Toyosu, Koto City, Tokyo 135-0061, Japan
Another famous Market in Tokyo is the Toyosu Market, which opened in 2018. It took over the wholesale business of the Tsukiji Market, now providing tourists with an opportunity to visit and purchase from the market and dine in the restaurants.
There is no actual fee to enter the market. You will also need to visit the market as early as possible to experience fresh fish and avoid crowds in the middle of the day. Stores usually open as early as 5:00 AM to 4:00 PM.
#24: Kichijoji
Kichijoji is a shopping district with plentiful trendy shops and dining establishments. It is located just outside central Tokyo and has three main arcades: Sunroad, Harmonica Yokocho, and Daiyagai.
The shopping streets and alleys are usually open 24/7, but stalls start to open at 9:00 AM. Meanwhile, tourist spots like the Ghibli Museum and Inokashira Park Zoo operate independently, each with its admission fees.
⛩️ Important landmarks in Tokyo Japan
#25: Imperial Palace
📍 1-1 Chiyoda, Chiyoda City, Tokyo 100-8111, Japan
Located on the former site of Edo Castle in the center of Tokyo, the Imperial Palace is a large park surrounded by moats and massive stone walls.
The Palace is the residence of Japan's Imperial Family but is also a famous spot among tourists.
Guided tours on the palace grounds and garden (buildings are not open to the public) are available all year round.
It takes 75 minutes and starts at 10:00 AM to 1:30 PM daily, except on Mondays, Sundays, and National Holidays. Admission to the Palace is free.
#26: Yasukuni Shrine
📍 3 Chome-1-1 Kudankita, Chiyoda City, Tokyo
Yasukuni Shrine is a Shinto Shrine located at the center of Tokyo. The shrine was founded in 1869 to commemorate those who died and sacrificed in the war for their country.
The shrine is open seven days a week from 6:00 AM to 6:00 PM. It is also free to visit and does not charge any entrance fee. The Yushukan Museum will cost you $7.28 USD a ticket inside the shrine.
#27: Akasaka Palace
📍 2-chōme-1-1 Motoakasaka, Minato City
One of the two state guest houses of the Japanese government is the Tokyo State Guest House. This serves to accommodate world leaders, diplomats and other guests of honor when they visit Japan.
The State Guest House is only open to the public when it is not used for official functions. It is made up of three sections, the garden, western-style palace and the Japanese-style Annex.
Each section of the place has its own admission fee, starting from $2.18 USD to $10.92 USD.
#28: Sensoji Temple
📍 2 Chome-3-1 Asakusa, Taito City
Sensoji Temple is a large and colorful Buddhist Temple located at Asakusa. According to history, the temple was dated to be built back in 645, making it Tokyo's oldest temple.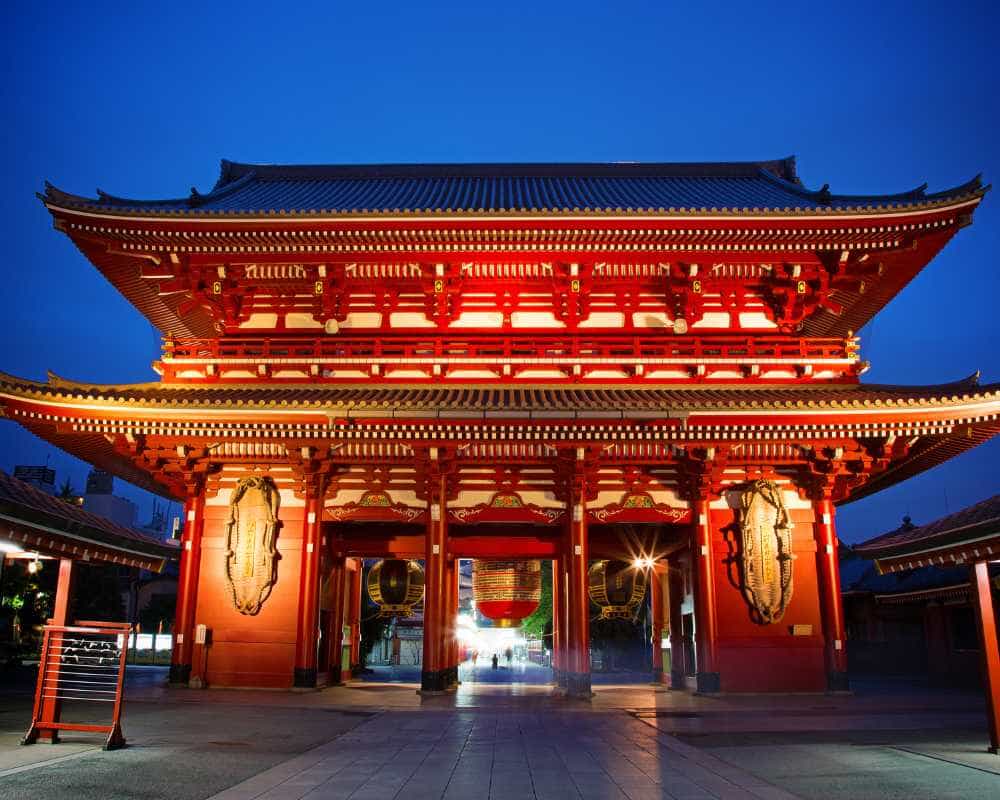 Admission to the Sensoji Temple is free of charge. It is open from 6:00 AM to 5:00 PM, 7 days a week. Operating hours change from October to March, so note these months.
When you avail of a tour in Asakusa, a visit to Sensoji Temple is already included.
🎨 Tokyo Museums
#29: Tokyo National Museum
The Tokyo National Museum is one of Japan's oldest, largest and best museums. It was originally established in 1872, and now features one of the largest collections of art and archeological artifacts in Japan.
The museum is open except for Monday and New Year Holidays. Operating hours vary depending on special exhibitions, but are usually open from 9:30 AM to 5:00 PM.
Admission to see the permanent exhibition cost $7.28 USD while special exhibitions vary from the base price to $10.92 USD.
#30: Yayoi Kusama Museum
📍 107 Bentencho, Shinjuku City
This is the only museum in the world dedicated to Yayoi Kusama, a famous Japanese artist and one of the most influential artists in Japan. She is known for art installation and sculpture.
Here, you will find annual exhibitions, art lectures, and events to get to know the life of the beloved Japanese artist. The tour lasts for 90-minutes and you need to book it in advance as this is always fully booked!
🇯🇵 Tokyo Travel Planning
🚑 Do I need insurance to travel to Tokyo Japan?
Yes, you do! This is the number one requirement when traveling to Japan. I use SafetyWing and I only pay $40 USD per month for my digital nomad travel insurance!
✈️ Where can I find cheap flights to Tokyo Japan?
You can find cheap flights to Tokyo, Japan by using WayAway. This is my current flight search favorite and I have proven that flights on this website are way cheaper!
🛏️ Where can I find cheap hotels in Tokyo Japan?
Budget travelers, use Hostelworld when looking for accommodations in Japan. A bed in a hostel dorm starts at $25 USD per night. Booking.com is best for boutique hotels while you will find many luxury hotels on Expedia.
Trisha is one of those people who left their comfortable life to travel the world and learn about life. Her style is to stay in one place she likes for 3 months (or more) to know what it feels like to eat, cook, speak, and sleep in another culture that isn't hers. She'd like to believe she's not traditionally traveling but she just chooses to be somewhere else all the time. In no particular order, her favorite cities in the world are Barcelona, Buenos Aires, Hong Kong, Mexico City, and Tel Aviv.