The ins and outs of how to get a free hotel stay as a blogger including tips on how to be a hotel blogger, plus free e-mail template resources.
Hello, Trisha! First and foremost, thank you for your very helpful content. I am starting as a blogger and I am getting a lot of resources. You are so generous with information! I am starting to learn how to be a hotel blogger and I was wondering if you have some pitches and tips on how to get a free hotel stay. I tried my pitches but I don't think they work. So far, nobody's gotten back to me. If you ever see this message, thanks a lot in advance, and keep up the honesty in your blog! I love all your content!

Lorraine Goodwin, Florida
Hi Lorraine,
Congratulations on your journey as a new hotel blogger! I love teaching new creators so thank you so much for writing!
I've been writing about hotels not just in this blog but on authoritative websites for the last 10 years. When I started blogging in 2008, the competition was low and there were only a few of us who are doing travel blogging.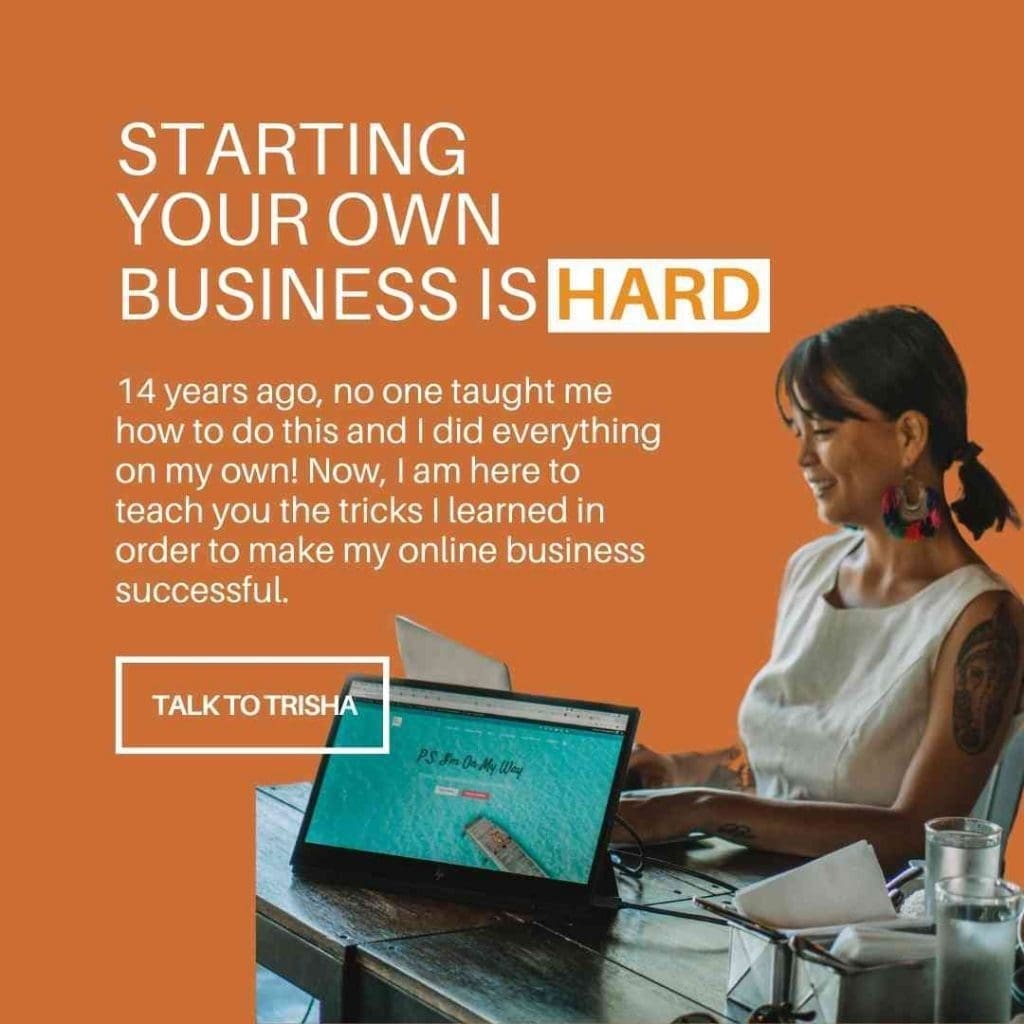 Now, times have changed and everyone is an influencer so the competition is tough! I will give you a free collaboration e-mail template in this post, and I hope it works for you!
Please tell me about your journey and let me know which templates work. I will update this regularly and add more templates as I am still doing free hotel stays up to now!
Xx, Trisha
🏨 Why ask for a free hotel stay
Accommodations are the most expensive, especially to solo travelers so if you have the skills to showcase a hotel (and a platform, of course), do it because hotel content ALWAYS gets a lot of traffic, especially when the hotel you are working with is highly searched on Google.
✅ Hotel blogger qualifications
Social media following and blog stats still matter but bear in mind that the content you will produce aka the amazing work that you do has high points as well.
I used to create content for hotels just to get it over with but when I entered the world of full-time travel blogging, I vowed to myself to always do my best when working with brands, most especially hotels.
Hotels are never out of the travel picture – they are always there even if travel gets out of trend or reaches its point of extinction.
Through endless analysis and experimentation, I would like to share with you what works when it comes to getting a free hotel stay as a travel blogger – a method that I have applied for 10 years of being a hotel blogger.
Always champion your blog and not your social media. Give screenshots of your Google Analytics and they will understand why Google is more important in their business than social media.
See also:
📧 Free hotel stay collaboration email template
A catchy e-mail subject
Your e-mail subject should be direct to the point. What is your goal in working with the company you are tapping for partnership?
What is this e-mail message all about? The key: think of a strong subject that will make a Marketing Manager read your message. This is the e-mail subject I frequently use:
Media Inquiry: Interested To Feature (Hotel Name) In A Digital Travel Magazine
By the way, the example above is what I frequently use. The strong points of this subject are the words 'feature' and 'digital travel magazine'. Why would you want to say "digital travel magazine" if you think you are just an ordinary blogger?
Well, my friend, if you are new to this, in the professional world, we are considered travel writers. The way you present your blog to potential companies should be in very professional way.
In the subject, make sure to include the hotel name so they will know that the message is really meant for them. This will also give them the impression that somehow, you've read about what their company is all about.
But then, I realized that it is too long and often, hotels don't want to read it or it goes to spam because I have a long subject. So I changed it to a shorter one:
P.S. I'm On My Way x Hilton Hotel
Use both these e-mail subjects and see what works for you. This way, you will also know which e-mail subject gets the best responses.
As the digital world evolves, attention span decreases. The subject I was using before was too long (so much that it exceeds the Gmail line, you won't even read the whole subject at first glance).
Email subjects should be short and straight to the point. Hotel people are usually busy with so many things so if they don't deem your message important, the tendency is it will go straight to the trash.
You might ask why I use "Travel Journalist" instead of "Travel Blogger." The truth is, no matter how aware the world is of travel bloggers, they still don't understand the value of working with us.
Many people still don't understand that this is a full-time job and deserves compensation.
Salutation
Simple and easy: address the Marketing Manager with their first name. How will you know their names? Research. Find them on LinkedIn.
More often than not, company websites include the names of the point person. If in any case, it's nowhere to be found, use this as a salutation:
To The Marketing Manager: (Hotel Name).
If in any case, I was not able to find the hotel manager's name on LinkedIn, I use "Hey there!"
I know "hey there!" is so informal but the salutation where you have to change the hotel name every time you are mass sending always gets me in trouble.
The copy/paste thing is a real killer so if you want to make things simple, "hey there" is the key.
"Hey there!" sucks but it's personal. It's short and saves you time. In some instances, remember that hotels post the email address of the Marketing person (i.e. [email protected]).
It gives them a sense of respect and it makes them feel that the email is really for them so they should read and answer it.
E-mail body (Intro)
What could be a good way to start your message? Present yourself, of course! When sending e-mails to people you've never worked with (or met) before, saying something about yourself will make them comfortable.
Do it brief and after that, you can include the reason why you are writing to them. Here's an example:
I am Trisha Velarmino, a travel journalist and I run the popular travel blog P.S. I'm On My Way. I am writing to you today in the hopes of securing a sponsored stay at your hotel in return for extra online exposure. My work has been featured in Lonely Planet, Rough Guides, BBC, and TripAdvisor.

I am looking to secure 3 nights and 4 days in your hotel from (date) to (date) and I would like to talk to you about featuring your hotel on my website.
We say, "popular travel blog" to give them an impression that you are one of the best that is currently within their proximity and that, it's the best chance to grab the opportunity for collaboration.
Please be honest and precise about the dates you are arriving so it will be easy for them to check availability. If you are a flexible traveler, it's best if you adjust to their calendar.
This is short but it gives them a better understanding of who and what you are. I also realized that if you copy/paste the "about" page of your blog as an intro, they won't click your blog link anymore.
✨ Tip: Always provide a link to your website. I am pretty sure you know how to link your blog name to its URL. Remember that this is very important! Every time your blog name is mentioned, it should be anchored. Ex: "P.S. I'm On My Way is a rapidly growing travel blog focused on empowering women to travel the world, providing useful travel tips……………"
Paragraph 1: your website
Talk about your blog. I know it's hard to compare but what makes you different? What makes you special?
Educate the company about what types of articles you write and what they can pick up from your content. I am not an adventure traveler, to be honest. However, I still write this:
My Website
P.S. I'm On My Way is a rapidly growing travel blog focused on empowering women to travel the world, providing useful travel tips, inspiration, and advice to my specific demographic.

My professional expertise sets me apart from other travel blogs. This blog is a trusted resource for travel tips and destination guides and is interested in presenting the best locations, attractions, and accommodations in each area I visit.

I have reviewed a lot of hotels/b&bs in South America and it helped them with their online presence. If you want to see samples, click (insert link). My website has a loyal following and a very engaged audience which can be attributed to my expertise in social media.
I wrote "My Website" on top of the second paragraph to make sure the Marketing Manager will have a clear idea of what I am doing. In this case, it is advisable to give links to the previous reviews you made for other hostels.
A successful empire is not all about money: IT IS ALL ABOUT YOU. Change your programming: join my business and life improvement retreats!
Paragraph 2: x-deal details
You cut off your first paragraph with the phrase "my expertise in social media." Not discussing or articulating this in that paragraph will make them read more and more — because maybe, just maybe, they are really interested and are desperate for online exposure.
In the second paragraph, a continuity of the first, talk about your social media experience.
How many followers do you have? Is your audience interactive? Let them know that you can really offer them something in terms of this field. See the example below:
What I Can Offer You:
In exchange for a sponsored stay, I can offer you the best advertising money can buy — word of mouth. You will receive:

A professionally written blog post featuring high-quality photos dedicated my time with you, including a permanent link to your website and social media pages;

–Facebook photos, videos and status updates during my visit (8,000 + fans);
– Tweets during my visit (10,000+ followers);
– Instagram photos/videos during the visit; and
– TripAdvisor Review (I am a Senior Reviewer)

Additionally, I can also utilize my social media presence on YouTube, Pinterest and Tiktok.
Closing Paragraph
Well. Close. Briefly please, as they might be tired of reading your e-mail. If they finished reading until the bottom, then you're lucky! This is a good closing paragraph:
Thank you for taking the time to read my proposal. I know your time is valuable and I greatly appreciate you considering my inquiry. I look forward to hearing from you and further discussing how we can work together. Have a fantastic day!
I always close my small pitch with two sentences:
"Please let me know who's in charge of your marketing. I attached my media kit for your perusal."
Remember you got the hotel's email address from their website and more often, they are email addresses of the concierge or reservations so always assume that your first message will not go straight to the person who is in charge to answer it.
✨ Free hotel stay pitch tips
Be mindful about copying/pasting
I remember sending this to 10 hotels in Cartagena, Colombia not minding changing the subject and the salutation.
Yes, I use the same e-mail format for all free hotel stay transactions and I've learned my lesson about putting "Hi Karla!" to my salutation but the name of the person is Marina.
I was sending it really fast so I didn't have the chance to change some important information. I've learned my lesson and I am passing it to you as early as now — PROPER NOUNS are really important.
How hotels react when they receive pitches
Hotels have acquired knowledge on how to assess the relationship between a blogger and their audience through an effective and easy metric system.
They are slowly educating themselves to be able to see the return on investment if they are to give a free hotel stay to travel bloggers.
It used to be so easy. I've been working with hotels for years but I still find it very difficult to close a deal.
Even if I have a decent following on social media and a good Google ranking, I still have to put my best foot forward. I had to change my pitching techniques, analyze my methods and choose the best system that works.
Put the exact date of your stay
The dates are essential during the first e-mail because it will give them an idea if they can host you.
"I will be going to Chefchaouen on 15 May and I would like to talk to your Marketing Manager about this opportunity of collaboration. I can make drone images and 30-sec spiels of your hotel and also make high-resolution photos for you. Additionally, articles can also be written in my luxury travel section with a link to your website (which is very good for Google searches)."
Social media numbers vs Google sessions
Don't write heavily on social media especially if you are under 10K on Instagram. Throw them the Google card.
The value of Google ranking is important to hotels because it gives them salespeople don't book hotels through Instagram, Facebook, or Twitter! I mean, if you are looking for hotels yourself, where do you go? Google, right?
Put some keywords that are very familiar
Use words that people understand (i.e. "drone footages" rings a bell to everyone) but make sure to use your blog's specialty in doing so. Are you good with photos?
Can you provide valuable content that they can use in their marketing? This is a much stronger point if you feel like you have a low following on social media.
Feel free to send your work samples, too – but don't shove it on their faces. Better to give subliminal links like attaching a sample of your work in the email.
Attach a one-page beautiful media kit
Now about your social media stats, if you want to add some spice and plus points to your pitch, attach your media kit instead of putting it in the body of the email.
As a travel blogger who's pitching to brands, advertisers, and companies, a media kit is a basic need. If you don't have one yet, you better do it now!
You can click here to get the best templates for media kits – they're free!
If they don't answer, get ready for a second pitch
The email sample above is short because that is just the first wave. It's bait. You want them to reply first as opposed to throwing them with overloaded information all at once. The reason why you are sending a short email first is that you are prepared for the second wave – the real pitch.
Usually, hotels will reply by asking questions because they had no idea what you just sent – it wasn't clear what you really wanted but leave it like that.
First emails should tickle the mind of who you are pitching to. As long as you mentioned "free hotel stay in exchange for extra online exposure," they get the picture.
And they will want to see what they are getting if they ever agreed to collaborate with you.
Now, this is the more serious wave because they are finally interested in working with you. Congratulations! They took the bait! In this part, you have to give them what you can offer in the most understandable way.
Don't just give them everything! You have to carefully choose it by looking at their property and the nightly prices of the stay. This is the time to cross-reference it to your media rates (if you have any. Actually, you should have one).
For example, let's say you charge US$300 to write an article, US$150 for an Instagram post, US$40 for a Twitter shout-out, and so on… Calculate the nightly rates of the hotel you want to work with.
If Hotel A charges $900 per night, take all the prices from your media rate card. Add everything and voila! You now have an offer.
In my case, as I don't do hotel reviews, I give more social media exposure. Here's what I pitch them:
3D/2N Stay, full board meals, (2pax)
1 Youtube spiel (30-sec to 1:30 min). Final file will be given to you for your company's use, with copyright. (Valued at US$200)
1 Pinterest promotion, high res image (valued at US$180)
1 Instagram photo with tags and mentions (valued at US$300)
Instagram Stories for the duration of the stay (3 days valued at US$300, unlimited stories)
1 Personal Facebook promotion with tags and mentions. (Price unavailable)
Addition to the website's country maps. Your exact location will be showcased on a map that is viewed by many. (valued at US$50 per year)
1 Flipboard Promotion. This is a permanent link. No removal. (Valued at US$120)
1 Newsletter Ad (over 3,000+ active subscribers open our newsletter), the one-time ad only. (Valued at US$100)
Ad on the luxury hotels page of the website (under construction). Do-follow link and a photo of your property taken by us. (valued at US$120 per year)
5-7 high-res images of FOC that you can use for your personal marketing endeavors. Drone shots are also included with editing. I will give you the right to use it as per our company policy.
Again, your offer should depend on the nightly rates of the hotel. Some hotels will offer you just one night and I usually say no to this.
Ask for a minimum of 2 nights 3 days
2 days is not enough to do the work for them (i.e. videos, photos, etc) and more often, hotels that offer this is a complete joke and are not maximizing their advertising budget.
They have it, but they don't want to give it because they are not really sure about what they are doing. It's not worth your time and effort to work with people who don't give you 100%.
Structure your hotel review correctly
There isn't a format on how to write hotel reviews. You have to make your own and make sure it is based on experience. Having a correct structure will make your readers understand what to expect when they stay in that hotel.
Also, make sure to add affiliate links to that hotel at the end of your review. This way, you will also be compensated for your efforts. Remember that this is a free hotel stay and you are not getting paid.
However, if you develop your profile as a hotel blogger, you can get paid by staying in hotels (i.e. stipend of US$250 per day).
If you want to see my hotel review format, you can see all the reviews I made for hotels in Mexico where I am currently residing.
Being a hotel blogger is not easy
Getting a free hotel stay as a travel blogger may seem shining, shimmering, and splendid but remember that this is work. Treat it as a job.
Although you are not paying them monetarily, you are giving them your time and effort which deserves to be compensated. This is the work and it's not easy.
Always remember that if you pitch and you sound like you are not believing in what you can do, you will never get the complimentary hotel stay. Having faith in the value of work that you can deliver mostly does the trick.
If you know what you are doing, then you will definitely find your way in pitching hotels in this big terrain of travel blogging.
⁉️ Free Hotel Stay FAQ
💃🏽 Ready to create your first pitch? This blog thrives on reader questions so if you need more information about getting a free hotel stay, leave your comments below and I will try my best to answer them for you.
Trisha is one of those people who left their comfortable life to travel the world and learn about life. Her style is to stay in one place she likes for 3 months (or more) to know what it feels like to eat, cook, speak, and sleep in another culture that isn't hers. She'd like to believe she's not traditionally traveling but she just chooses to be somewhere else all the time. In no particular order, her favorite cities in the world are Barcelona, Buenos Aires, Hong Kong, Mexico City, and Tel Aviv.