☕ Support this blog's honest and transparent journalism. Help us add value to what we are sharing. Keep P.S. I'm On My Way free for all by donating to our coffee fund.
There are many solo travel destinations that I've been to but this time, I collected some best solo trips from other solo travelers I know so you can get an insight! Here's a collection from 30+ people who contributed to this article.
📬 Reader Mail:Hi Trisha! I admire you for traveling solo. I have never been out of the United States but this year, I want to do it and take a leap.
All your solo travel posts are super inspiring. I am living vicariously through you! For my first adventure, what are the best solo trips that you can recommend?
I can't believe you are traveling solo for 14 years so seeing your Instagram posts is such an inspiration to me. Thank you for all your words of encouragement!
-Marie Cunningham, New York
Hi Marie!
Thank you for following this journey! I also can't believe it's been 14 years and moreover, I'd be shocked if you've been following me all these years – thank you again!
Oh man, there are many solo trips to take. In this article, there will be 64 but when you become too overwhelmed, I have very specific articles about traveling alone. Just feel free to ask and I will point you to the right direction!
These best solo trips list is a collaboration from my fellow solo traveler friends. Their levels of traveling are different (some are expert, others are beginners) so do these things one by one from the easiest to the hardest.
You'll get a hold of it as you do more solo trips! Good luck and let me know if you have questions that weren't answered in this post.
Xx,
Trisha
✈️ Want to learn how to travel solo? You don't have to be alone on your first trip! Join my trips this year and get to know your power of traveling on your own! 💃🏽
Is a solo trip worth it?
You need to travel solo at least once in your life. Traveling by yourself has many benefits. I myself became fluent in Spanish from backpacking South America alone for 3.5 years!
Solo trips can be very overwhelming especially in your first time but as time goes, you will be surprised how confident you'll be in traveling solo. That happened to me and 14 years later, I am still traveling alone!
Is it weird traveling alone?
I find this an odd question but yes, it is normal to feel weird especially if it's your first time. However, if you try to do it in your home country, let's say for three days, you'd be very surprised at yourself.
The first time I ate alone in a restaurant was in my hometown. I was 18. Actually, that was weird because coming from a small town, people know you there and they'd always ask why am I eating alone.
I brushed off these questions even though I was extremely uncomfortable. Then I went to study abroad in Europe at 19 and realized how it was so easy to eat out by yourself if you don't know anyone. Nobody cares!
One thing I learned from traveling by myself is that you're never really alone. I arrive at places and realized that I will always be around people because many people (especially women) are traveling by themselves!
64 best solo trips: ideas, advice, and personal experiences from the pros
#1: Day of the Dead in Oaxaca, Mexico
Traveling to festivals by yourself – is that strange? Absolutely not! Especially in a very friendly country like Mexico. I go to Oaxaca City every year for day of the dead and I always end up making 10,000 friends!
Day of the dead is such an active festival. There is always something to do every day and believe me, every time I come here for the week, I mostly surrender on the 3rd day because of over-socialization.
Follow my adventures on Instagram, @psimonmyway.
Mexico is known to be a notoriously dangerous country but not all areas of Mexico is unsafe. I have many local friends in Oaxaca and I can introduce you to them when you visit.
Better yet, join me every October when I go to Oaxaca and I can show you how easy it is to travel by yourself, not just in Mexico but in many places around the world!
#2: Roadtrip in Ireland
✨ Recommended by Audrey Bergner-Jeffrey of That Backpacker
My suggestion for the best solo trips would be to hire a car and go on a road trip across Ireland. I went on a one-week trip this fall and it was one of the highlights of the year.
Not only was the Irish countryside beautiful, but the people were incredibly warm and kind. I spent the week visiting castles, stopping in for fish and chips in cute harbor towns, driving down winding roads that took us through the cutest of villages, and generally being blown away by the beauty of the countryside.
The road trip was only one week long, but during that time I managed to check out the nightlife in Dublin, visit monastic ruins in Glendalough, drive an incredibly scenic portion of the Wild Atlantic Way, and stare in awe at the Cliffs of Moher before crossing over into Northern Ireland where I saw the Giant's Causeway, ran across the Carrick-a-Rede Rope Bridge, and drove through the Dark Hedges.
If you're looking for beautiful landscapes, historic sites, and welcoming locals, you really can't go wrong with a trip to the Emerald Isle!
#3: Diving trip in the Red Sea and Dahab, Egypt
✨ Recommended by Justin Carmack of True Nomads
One amazing place I would recommend for solo best trips would be the South Sinai of Egypt. To be more precise, to go dive the Red Sea around Dahab.
I had a quick stop in Dahab because I had heard of the famous Blue Hole, the world-class SS Thistlegorm wreck, and many more dives, and I ended up staying 11 months.
The diving was amazing, with warm water and 40-meter visibility all year round. Dahab is a very safe place, yet not many tourists go, so I had insanely great dive sites to myself.
The food was great, and the diving and accommodation were some of the cheapest in the world. What more could I ask for? If you aren't into diving, nearby is the famous Moses (Mt Sinai) mountain, tons of great camel safaris, and just a couple of hours from the Great Pyramids.
If you are looking for somewhere a little off the beaten path, this is my recommendation and favorite place to visit.
👉 Click here to see all things to do in Dahab, Egypt
#4: Vatnajokull National Park in Iceland
✨ Recommended by Megan Jerrard of Mapping Megan
Vatnajokull National Park in Iceland should be at the top of your best solo trips list. this is the largest National Park in Western Europe and has a range of outstanding natural wonders which truly capture the interplay between fire and ice.
This region covers 13% of Iceland's total landmass, and you can witness glaciers that descend to black sands, hot streams which erupt from frozen banks of ice, Iceland's highest mountain, largest glacier, and Europe's most powerful waterfall.
Solo travelers can witness the long canyons and enormous waterfalls at Jökulsárgljúfur, Skaftafell's high moorland and paired glaciers, the wilderness of Lónsöræfi, and the remains of Lakagígar's catastrophic volcanic event which will occupy you for days.
You can drive snowmobiles across Europe´s largest glacier, sail among icebergs, or explore black sand dunes on ATVs. Hiking, ice-climbing, skiing, and even dog sledding are also among the adventurous activities offered within this enormous park. There is truly so much to do!
👉 Click here to see all tours to Vatnajokull
#5: Roadtrip in Spiti Valley, India
✨ Recommended by Himanshu Barsainya of Everything Candid
For solo travel aficionados, I would recommend an adventurous road trip to the Trans Himalayan Region of Spiti Valley in India.
Spiti Valley, a veritable Shangri-La, is a cold mountain desert located on the Indo-Tibet border along the Spiti River.
To reach this place you have to cross across Himalayan ranges and in doing so you pass thru some of the highest motorable passes of the world such as Kunzum and Rohtang Pass and also drive on one of the deadliest roads on planet earth i.e. NH22 from Shimla to Kaza, amidst all-pervasive might of Himalaya.
For an explorer and nature lover, it's a living museum, with bare and eroded mountain ranges giving a chance a witness the art form of Mother Nature at its best on each turn.
It has a long list of must-visit places such as the ancient Buddhist​ monasteries of Kee, Kaumik, Tabo, and Dhankar, as well as the mystifying lakes at Dhankar, Nako & Chandratal, 500-year-old mummified Lama at Gui, beautifully landscaped villages of Loser, Langza, Mud, etc.
It is also home to the highest Asian village of Kaumik, the highest post office in the world at Hikkim, and the highest petrol pump in the world at Kaza!
After this adrenaline-pumping road trip to Spiti Valley which remains cut-off from the mainland for 4-5 months in a year and almost untouched by modernity, rest assured that you would come back as a better human being and evolved traveler.
#6: 3-day trekking in Myanmar
✨ Recommended by Drew Goldberg of Hungry Partier
I had the wonderful opportunity to go on a life-changing trek across Myanmar with a small group of people. It was one of the most eye-opening and raw experiences of my life.
The trekking journey was 2 nights, 3 days, and about 70 kilometers. I woke up every day at sunrise and walked until the sunset. I met an entire group was about 6 trekkers, a guide, and a chef who prepares incredible local meals.
We walked up hills, down valleys, across train tracks, through gardens, fields, and caves. Along the way, we passed through dozens of little villages where I saw many smiling faces and waving hands.
In the villages, I walked through schools where kids will come running, screaming, and jumping on my leg to say hello. Each night, we slept in a village that welcomed us with open arms.
This 3-day trekking adventure was like stepping into a time machine back 200 years. I got a first-hand experience of what life is like without electricity, the internet, washing machines, and hot water.
Everything (I mean EVERYTHING) is made by hand from natural resources like bamboo and wood. I'm talking about houses, bathrooms, showers, playgrounds, textiles, shirts, chairs, tables, hats, etc.
People ride cows and horses to get around — there are no cars. All foods are locally grown in the gardens and fields. I highly recommend going on this life-changing experience if you plan to visit Myanmar!
#7: Hip hop dancing trip to Los Angeles
✨ Recommended by Sofie Couwenberg of Wonderful Wanderings
If you're a fan of dancing, I highly recommend doing a hip-hop trip to Los Angeles. Some of the best dance schools and hip-hop teachers in the world are there.
You can enjoy the Californian sun during the day and take classes at night before showing off your new skills at one of the many clubs in the county.
The great thing is that you can show up any time and just join, as most schools work with a classes card or a pay-as-you-go system and not with annual subscriptions.
If you're really motivated, you can even enter an audition and who knows, you might be dancing for Usher next year!
If you're just a hobby dancer, you can combine taking a few classes with exploring the different sides of Los Angeles: alternative Venice Beach, touristy Santa Monica, queer West Hollywood, and the mountainous north.
There's so much more to Los Angeles than just Hollywood and it's high time people find out!
#8: Cabo de Gata Natural Park in Spain
✨ Recommended by Nathalie Deduck of Love and Road
Fisherman villages, Mediterranean sea, and Spanish food. A combination that never goes wrong, and is still kept as a secret in some parts of Spain.
In 2014, we discovered Gabo de Gata Níjar Park, a protected area hidden on the coast, between Cartagena and Málaga. A stunning place that is still off the beaten path, with untouched beaches, steep hills, and goats on the road.
Cabo de Gata is a natural park, a huge one, you can drive inside for days, but can camp or stay only in a few villages.
The sea is crystal clear with rocky mountains, to reach some beaches we had to trek for almost 3 hours. To enjoy the park you definitely need a car and more than 3 days.
The weather is perfect from spring to summer, sunny and dry, although the sea can be quite chilly even in June.
There you will be surrounded by nature, raw landscape. You can walk on the beach by yourself for hours, kilometers. It´s a paradise for water sports, cycling, running, and hiking.
For me a perfect destination, and empty, almost no tourists! But if you want to experience Cabo de Gatas still untouched, without that massive crowds, you must hurry.
Not only did I discover this secret paradise in Spain, Anthony Bourdain in his travel show Parts Unknown visited Gabo de Gata this year and fell in love too. I'm not surprised at all, the park is amazing and definitely one of the best solo trips to take.
#9: Banaue Rice Terraces, Philippines
✨ Recommended by Matt Gibson of Xpat Matt
The Banaue Rice Terraces. Just 12 hours north of Manila, these millennia-old rice terraces that were hand-carved from the jagged mountains of the Philippine Cordilleras are still farmed in almost the exact same way that they were when they have first constructed 2000 years ago.
The bus ride to Banaue is long, uncomfortable, and overly air-conditioned (seriously, bring a blanket) but it's worth it.
While the terraces at Banaue and Hapo are stunning, the most spectacular (pictured) are the rice terraces at Batad, which can only be reached by an hour-long drive over rough dirt roads, followed by a steep hike several hours long. It's a long and hard journey, but trust me, it's worth it.
#10: Hike the Inca Trail to Machu Picchu, Peru
✨ Recommended by Claudia Tavani of My Adventures Around the World
I still remember every minute of my Inca Trail. It was one of the most exhilarating experiences of my life — a dream come true that I would love to live again not only for the amazing sites I visited but also for the bonding experience with the members of my group.
When picking the trail, I had no doubt I only wanted to walk the official one, despite knowing that it would be significantly more expensive than other options.
My main interest was seeing the sunrise over Machu Picchu from the Inti Punku (the Sun Gate) and I knew that the only way to do that would be through the official Inca Trail.
Other trails may be good, may offer great views, but they don't hit any of the sites which are only accessible through the official Inca Trail and, most importantly for me, end up in different points, meaning that one can only enter Machu Picchu through the main gates which open at 6 am, well after sunrise.
Not even if I had rushed to the Sun Gate (which is a good hike from the site) I'd be able to see the sunrise. The view was worth every dime I paid for. So much so that tears of happiness rolled down my cheeks as I stood in awe of it.
#11: Wildlife sight-seeing in Pantanal, Brazil
✨ Recommended by Gilles Barbier of Grand Escapades
Yes, the Pantanal is unique! Who doesn't dream of spotting such an elusive "Big Cat" (the third biggest in the world) as the Jaguar, an animal that played a central role in the old cultures of Central and South America?
And the Pantanal is indeed a place where your chances of spotting Jaguars in the wild are really high if you go there in the right season… Actually, the only place in the world!
But the Pantanal offers much more than that: the largest tropical wetland area in the world is home to one of the greatest biodiversity on earth.
Birdwatchers will be in heaven, with altogether 700 species in this area (I spotted, photographed, and identified approx. 50 species in less than 5 days, and bird-watching was definitely not my priority).
Besides Jaguars, there are many other mammals to be spotted, small and big: monkeys, rodents like the Capybara, Foxes, Deers, Coatis, and if you are lucky Armadillos, Sloths, Anteaters & even Tapirs.
If you like snakes and have luck or a lot of time, you can find 80 species of those, amongst which are the rare Anaconda & the Boa Constrictor.
Even if you like caimans, you will get an overdose of them… With an estimated population of 20 million, you have there a mind-boggling concentration of 100 Black Caimans per square kilometer.
Not exactly the right place to go for a swim. And last but not least, the Pantanal is still little traveled, even though its uniqueness is by far no longer a well-kept secret!
#12: Holi Festival in India
✨ Recommended by Sid of Sid The Wanderer
Also known as the festival of colors, Holi is a spring festival in India which actually signifies the victory of good over evil. Though the final day is often the one celebrated with most cuz, the festivities actually start months in advance.
The biggest Holi celebration takes place at twin towns of Mathura-Vrindavan, the birthplace of Hindu god, Lord Rama. However in the weeks leading up the final days many towns and villages around celebrate Holi in their own unique ways.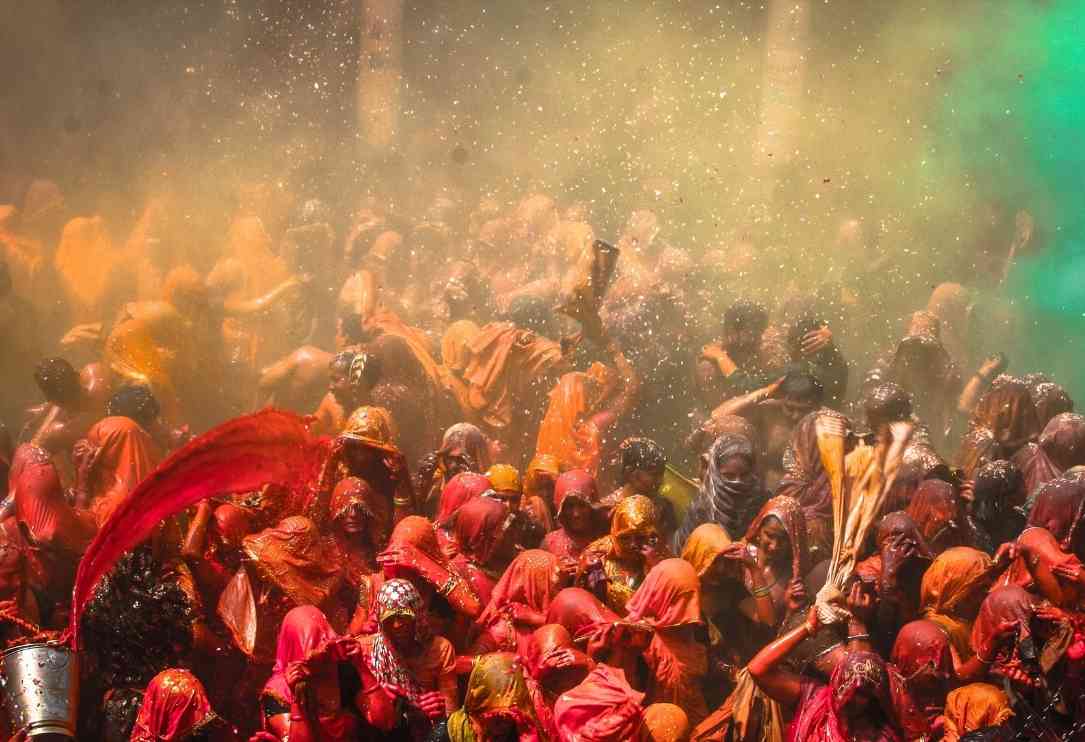 Some play with flowers, while just with dry colors. However, the most interesting Holi celebration is the one where the women chase, strip and beat up their men while the entire village cheers on.
It's absolute craziness and madness on the streets, and no matter who you are and where you are from, it's impossible to be a bystander at the festival.
Everyone plays, everyone gets soaked in water and colors, and everyone comes back with at least a bucketful of colourful memories.
#13: Roadtrip through North Coast 500 in Scotland
✨ Recommended by Tocara of Forget Someday
Though the North Coast 500 is a fairly new route in Scotland, it is quickly gaining in popularity, and it's easy to see why! We drove the route in early April of this year in a campervan and it was one of our most memorable adventures to date!
This 500-mile circular drive starts and ends in Inverness taking you past some of Scotland's most spectacular scenery in the north Highlands.
You'll drive along stunning coastlines, navigate through winding mountain passes, and pass countless lochs. The coastal views really blew us away, because it's typically not the first image you picture when you think of Scotland.
There are plenty of beaches to explore along this award-winning route. If you're into history, there is no shortage of castles, historic ruins, and heritage centers to stop at along the way.
When you need a break from driving, take a hike or stop into one of several breweries or (whisky) distilleries on the route and sample some of the Highland's local delicacies.
One of our favorite aspects of road-tripping in Scotland is the ability to wild camp. Needless to say, we parked overnight in some incredibly scenic locations, and even caught a glimpse of the Northern Lights!
#14: Deosai National Park in Pakistan
✨ Recommended by Will of The Broke Backpacker
Deosai National Park is home to the second highest plateau in the world, in Northern Pakistan is hand's down one of the most amazing places I have been this year.
Armies of blue flowers march into the distance, scaling snow-capped peaks and disappearing into the clouds. A healthy population of brown bears keeps you on your toes but this is an incredible place to trek and to camp.
The plain has no light pollution and is at such a high altitude that, at night, the stars begin upon the horizon… it's a bit like being in a snow globe, a truly special place.
Pakistan is packed to bursting with amazing places like this and it's hands down my favourite country to go adventuring.
#15: Hike Mount Huashan, China
✨ Recommended by Sarah Richard of Coffee With A Slice Of Life
The 2154m tall Mount Huashan is considered to be one of five sacred mountains in China, and the most dangerous hike in the world. Hikers hang off the side of the mountain attached just by one carabiner and an old rope while they walk over an eroded plank of wood.
If you can handle the height, the fear, and the hike up you will be rewarded by one of the most beautiful sights in China and your body will be pumping full of adrenaline.
Of course you are not going to travel to China just for the hike.Xian is also the start of the silk road and holds years of history and culture. Eat yourself silly with dim sum and even visit the Terracotta Warriors.
#16: Trek to The Tiger's Nest Monastery in Paro, Bhutan
✨ Recommended Divyakshi Gupta of Quirky Wanderer
If I have to choose one memory of Bhutan that I will cling to for the rest of my life it has to be undoubtedly the trek to Tiger's nest monastery.
For fitness freaks, this trek is a cakewalk. Though steep, it can be easily done in 2 and half hours for those who have the stamina and regular trek.
But for mere mortals like me, this was a challenge. Not just the steep climb but the altitude. But if you are ever in Paro, DO NOT MISS this experience.
It is the journey that is so rewarding that you will be grateful for your decision to do a meditative trek to Tiger's Nest Monastery in Bhutan.
The trail is rugged and raw with prayer stones and vibrant rhododendrons for the company as you go higher. There are ponies available till a point but I strongly recommend doing this on foot for the sheer tribute to this pilgrimage.
The monastery is perched dangerously on the cliff making it such a best solo trips list for many. Once you reach the top, the feeling is blissful. The calm is infectious and I am sure it is not just the destination but the magical journey!
#17: Sri Lanka on a tuk-tuk
✨ Recommended by Anna Faustino of Adventure in You
Despite having spent the last four years gallivanting around the world, Sri Lanka is a country that was absolutely mindblowing. Our chosen mode of transport to explore this incredible country?
The trusty tuk-tuk. Organized by a company called Large Minority, we traveled around Sri Lanka driving a tuk-tuk for ten days, competing against 10 other teams from around the world.
Not only did we get to see this incredible country in a different light, it also allowed us to have meaningful interactions with the locals through the challenges given throughout the race.
The entire thing was organized seamlessly in an Amazing Race-style format as we explored the best of the country. It is definitely a trip I recommend taking for those looking for an epic experience.
#18: Road trip around the Faroe Islands
✨ Recommended by Megan Starr
I think an incredible best solo trip to take would be a road trip around the Faroe Islands. I traveled to the Faroes recently and it is easily one of the most beautiful places I've ever been.
The Faroes consist of 18 islands and each one has a unique beauty that will absolutely take your breath away. The islands are mostly connected by bridges, underwater tunnels, and ferries- all of which are surprisingly affordable.
There aren't many roads on the islands and getting lost is next to impossible. There are more sheep than people living in the Faroe Islands and you will certainly need to be alert as you will share the road and landscape with them.
Between the curious wildlife, waterfalls aplenty, and scenery so rugged and remote that you'll feel like you're in another world, the Faroes offer a road trip experience unparalleled to anywhere else in the world.
#19: Expedition cruise to Antarctica
✨ Recommended by Nellie Huang of Wild Junket
I'm not exaggerating when I say an expedition cruise to Antarctica is unlike any other experience in the world. Located in the southernmost part of the world, Antarctica is harsh, remote, and truly far beyond.
One can really get a sense of being at the edge of the world where there's hardly any sign of humanity, and I only saw one other ship during our 11-day expedition.
Antarctica makes you feel like you're the first person ever to have arrived, even on a ship with 120 other passengers. You'll feel like a voyeur – taking a peek into a different world, one that belongs to Mother Earth.
Each day of our Antarctic expedition was different from the other: sailing into a playground of icebergs and glaciers, watching Antarctica light up in bright vermilion at midnight, and cruising alongside playful whales towards the end of the trip.
#20: Staying in a silk-route caravanserai in Iran
✨ Recommended by Ellie Cleary of Soul Travel Blog
Few things conjure up more wanderlust to me than the words "Silk Road". After all, world travel is not a new thing.
Since around 500BC traders and explorers have traveled the Silk Route from Europe to Asia, carrying spices, bronze, gold, pottery, animals, and many other goods of worth (alongside silk of course) between Europe, the Middle East, and China.
The routes deviated over time, but many of them crossed Iran and saw Iran become an important, strategic point on the silk routes.
While traveling in Iran this summer I had the chance to stay in a 400-year-old Caravanserai in Iran, at Zeinodin (about an hour from Kerman in central Iran).
Caravanserais were set up as stopping posts all along the Silk Road, for travelers to be able to relax their weary feet, house their horses for the night, and get a good meal and some rest.
In 400 years, arguably not that much has changed (except the horses have gone). Zeinodin Caravanserai has been lovingly restored and is managed by a local Baluchi family native to this region of Iran.
Travelers and tourists are welcome to stay in private rooms, or in dormitories in the former stable block (where I stayed).
From the top of the Caravanserai, you can sit back and relax to views over the Zagros mountain range as the stars come out, and imagine what it must have been like to wander the Silk Road as a trader in centuries gone by.
#21: Swimming with humpback whales in Tonga
✨ Recommended by Nicole LaBarge
One of the best trips I've ever taken was to fly to Tonga to go swimming with humpback whales. It is one of the few places in the world where it is legal for you to get in the water with a wild humpback whale.
You are not allowed to touch the whales and you must stay at least four meters away from the whales but getting in the water with a 36,000 kg whale is an absolutely amazing experience.
I spent six days swimming with the whales as they come to Tonga for the shallow waters to birth their calves. You often see the baby whales first as they have to come up for air more often than their mothers.
#22: Monkey fingers canyon trek in Morocco
✨ Recommended by Nina Zara, Safari Junkie
Every hiking enthusiast that visits Morocco will not skip the opportunity to hike the surreal Monkey Fingers Canyon known for its specific rock formations that change color depending on the light conditions.
About five hours from Marrakech by car, two hours from Ouarzazate city, and about 10 miles from Boumalne Dades, the Monkey Fingers Canyon hike is a simple and easy two to three hours trek from Tamellalt Village.
The best experience of the Monkey Fingers Canyon hike is with a knowledgeable local Berber guide that knows the maze of the canyon and the area.
Those not limited by time can extend the canyon hike further into the mountains to several days, visit Berber families along the way, and sleep in the nomad caves.
The longer version of the trek requires a reasonably fit person that is ready to experience the authentic side of Morocco.
Cooking on the fire, limited water supply and no mobile network along the trek are some things to be prepared for but the overall experience of nature will make it up for it.
#23: Trans Siberian train through Russia
✨ Recommended by Stefan Arestis, Nomadic Boys
Traveling on the Trans Siberian train through Russia was always a lifelong ambition of ours. I began my big trip in Asia on this long journey, starting in Moscow and ending in Mongolia.
There are two legs to this trip. The first to Vladivostok is the most traditional and the longest, covering 5,772 miles.
The second is to Ulan Bator in Mongolia, which is the most scenic and more popular. I did the latter, choosing to stop over in Yekaterinburg and Irkutsk (for Lake Baikal) along the way to see more of Russia.
Life onboard our Trans Siberian adventure was actually quite tough. I chose the 3rd class seats which are like huge bed dorms.
I definitely recommend splashing out on 2nd class to get a shared cabin or even 1st to get your own private cabin.
The Trans Siberian trains are famous for the fierce provodnitsas – the ladies assigned to each carriage to look after the passengers, check tickets, and ensure each carriage is kept clean.
They never smile and retain a stern persona. Befriend them and they will cheekily sell you a bottle of vodka from their hidden stash.
#24: Chadar frozen river trek
✨ Recommended by Amrita Sen of Tale of 2 Backpackers
Chadar Frozen River Trek is one of the most alluring treks in India. The Zanskar River flows gushingly through the treacherous canyons of Ladakh during the summer.
Come winter, the river calms down and freezes. A blanket of ice forms on the river and it is the only way of travel between Zanskar and Leh. That is the Chadar Trek (chadar means blanket in Hindi).
For the trekkers, it is the ultimate experience to hike over the ice. The nine days trek has some of the most beautiful views – from the golden mountains to frozen waterfalls and hanging icicles.
The babbling of the river beneath the blanket of ice becomes music to ears after a couple of days of the trek.
The trek starts from Tilat Sumdo and ends at Nerak village. The entire trek path is not uniform. There is fresh snow at some places while hard ice on others.
You really have to master the art of walking on ice for this trek. It is always difficult to walk over hard ice. At places where the ice blanket is broken, you may also have to wade through the chilling waters.
Chadar Frozen River Trek is not an arduous trek, but the conditions do make it difficult. But at the end of the trek, you become a much experienced and hardened trekker.
#25: Walking along the rim of active Mt Yasur Volcano in Vanuatu
✨ Recommended by Leezett Birch of Blended Family Road Trip
15 years of international travel and by far our stand best experience to date was the moment we walked together as a family along the rim of Active Mt Yasur Volcano. It's our hot prediction for the best solo trips!
There is no missing Mt Yasur as you arrive on the island and slowly make your way around to where she reaches up to the sky being seen for miles and miles.
That moment you first hear her rumbles brings you back to the reality of just how awe-inspiring mother nature can be.
#26: Hiking, trekking, and mountaineering in Cordillera Blanca, Peru
✨ Recommended by Maya Steiningerova of Travel With The Smile
The Cordillera Blanca is a mountain range in Peruvian Andes with many peaks around 6,000 meters high and around 700 glaciers.
It's is one of the most beautiful places in the world and should be on your best solo trips bucket list. It offers the perfect balance of adventure activities and cultural experiences.
The city of Huaraz lies at 3,050m above sea level and is used as a base for trips to the mountains. One day hike to Laguna 69 at 4,628m is a great way to acclimatize and see the bluest lake in the Peruvian Andes. If that isn't enough, you will also see Huascaran, the highest mountain in Peru.
After that, you can do the Santa Cruz Trek in 3-4 days. During a 50km trek, you will pass small villages inhabited by Quechua people, go through Punta Union pass, and see many glacial-covered peaks.
As a cherry on top, the most exhilarating experience for me personally was trying mountaineering for the very first time. Climbing Nevado Mateo to 5,150 meters is suitable for beginners with an experienced guide.
The climb was tough because of the high altitude but it was a truly rewarding experience to see the giants of the Cordillera Blanca from high above.
#27: Driving the Karakoram Highway from China to Pakistan
✨ Recommended by Joan Torres of Against The Compass
What was once a very important ''Silk Road'' route where thousands of traders, civilizations, and empires traveled, today, has become one of the most epic road trips on Earth.
The Karakoram Highway is not only the highest paved road in the world (4,800 meters at Khunjerab Pass, the Pakistan – China border) but it also goes through the three highest and greatest mountain ranges ever: the Himalaya, the Karakoram, and the Hindu Kush.
Linking the capital of Pakistan with far west China, this 1,300 km of awesomeness were built in such extreme conditions.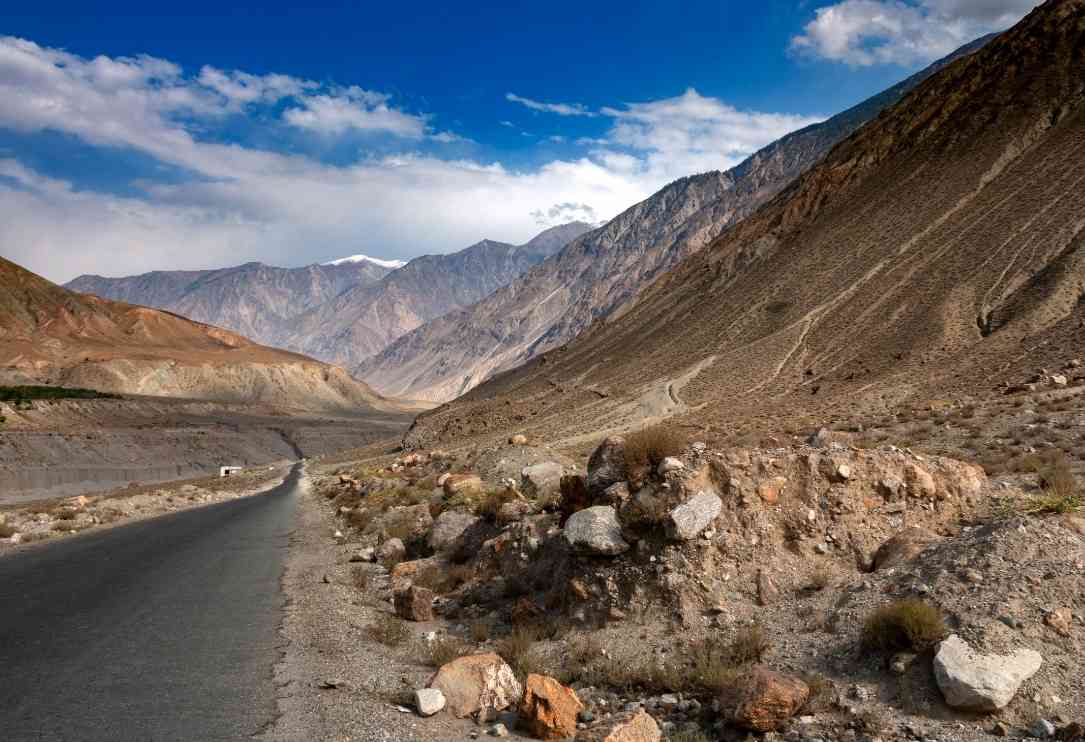 Today, it is also considered the 8th world wonder, one of the reasons why, for the last decades, this architectonic masterpiece has attracted the most intrepid travelers.
And by the way, this might be the only place in the world, where you can look at an 8,000-meter mountain, such as the Nanga Parbat, from the window of your car.
Driving the Karakoram Road is a real journey for the most adventurous travelers and it should, definitely, be on your best solo trips list.
#28: Trekking the Larapinta Trail in the Central Australian desert
✨ Recommended by Crystal Egan of Castaway with Crystal
The Larapinta Trail is located in the remote MacDonnell Rages in the Central Australian desert of the Northern Territory.
It is rated as one of the top ten best desert hikes in the world. 223 kilometers of pristine Australian desert lands, accessible only by foot.
Traverse over mountaintops and through dry riverbeds. Swim in gorges and climb over the endless red dirt. Sleep with the Milky Way overhead and swim alone in secluded waterholes. Camp with 360° views of sunset and sunrise from 1, 200 meters high at Brinkley Bluff.
The Larapinta Trail is breathtakingly beautiful from every angle and it's well worth the challenging hike. And the best part about it is you don't need to trek the full 223 kilometers, you can hop on and hop off at any of the several accessible trailhead points as I did!
It is recommended you only do this trek during the winter and cooler months of the year; otherwise, it is just too dangerously hot.
#29: Yak herding with a Tibetan family in Western Sichuan
✨ Recommended by Marie-Carmen Infantes Hughes of Orient Excess
Western Sichuan in China is well known for its glorious mountain ranges but also its Tibetan population.
In what is called the Kham region, you'll find a very different China to the glittering modern cities of the East, one of the vast empty grasslands, populated only by marmots, wild horses, and huge, shaggy, yaks.
We'd arranged to spend a few days living with a family of Tibetan nomads, people who spend their entire lives roaming the >5000m Tibetan plateau, and tending their yak herds.
It was, after all, the yaks that we had ventured a days' horseback ride from the nearest settlement to learn about. And boy did I learn.
I learned how to milk yaks, we learned how to turn this milk into butter and cheese, which would keep for the winter months.
I learned to weave rope from yak hair, and we learned to process yak dung into firewood. But most of all, I learned how hard these peoples' lifestyle is.
After just a few short days in their company, I was exhausted, bruised, sunburnt, nursing multiple broken bones, and, quite frankly, covered from head to toe in yak manure.
The life of a Tibetan cowboy is not a glamorous one, nor an easy one, but the cloudless skies, the snow-capped mountains, and the complete isolation from the modern world made it a trip to remember.
#30: Helicopter to a glacier and dog sledding in Alaska
✨ Recommended by Christine Knight Thomas
My most incredible best solo trip was during my Disney Cruise up the Inside Passage of Alaska, particularly the day at Juneau when I took a helicopter to the top of the Norris Glacier and mushed through the snow with sled dogs.
During the helicopter ride, we passed over mountains and glaciers, before landing in the isolated dog sledding camp in Juneau.
After meeting and grooming the dogs, we took off on a thrilling ride through the snow and ice, before returning to the camp for the rest of our adventure.
I met the latest batch of Alaska husky puppies that would eventually be trained as sled dogs, then had some much-needed hot chocolate and cookies before our flight back to Juneau.
Getting up close to these incredible dogs and racing with them across the glacier was a breathtaking adventure that I will never forget.
What an incredible experience to meet the people and animals who devote their lives to racing in such cold conditions!
#31: A Baltic road trip through Lithuania, Latvia, and Estonia
✨ Recommended by David Murray of The World Is A Playground
One of the best solo trips in Europe has to be a drive through the Baltic states of Lithuania, Latvia, and Estonia each of which has a lot to offer.
There's a huge variety of sights and things to do, the drive times are relatively short and the accommodation and food are good value.
Take in the culture and history in each of the unique old town capitals of Tallinn in Estonia, Riga in Latvia, and Vilnius in Lithuania, indulge in the delicious food (one of my favorites is the maze of food stalls at Riga's Central Market) or relax by the sea in the spa resort town of Jurmala.
The Baltic states also have some of the most unique and thought-provoking memorials I've ever seen. Be sure to visit the Hill of Crosses in Lithuania, a collection of over 200,000 wooden crosses on a hilltop, the gigantic Ninth Fort Memorial in Kaunas, and the haunting concentration camp memorial at Salaspils.
#32: Volcano tour in Santorini, Greece
✨ Recommended by Hadas Aharon of The Fashion Matters
The volcano tour in Santorini is a great attraction when visiting the beautiful island. The tour departs daily from the Old Port of Fira where the volcano is reachable on a 10-minute boat ride.
Visitors will then have to hike up the mountain to reach the active craters, so make sure you're wearing comfortable shoes, carry water, and ready for the journey which takes about 1 hour back and forth.
After reaching the top of the volcano, you'll be mesmerized by the beautiful views. If you choose to take the longer tour, it might also include a visit to the Hot Springs at the island of Palea Kameni.
The tour is suitable for anyone ranging from young travelers, couples, or even families, as long as you're able to hike.
I would definitely recommend the volcano tour for anyone interesting to explore the adventurous side of what Santorini has to offer beyond the luxurious hotels.
#33: Traveling by bicycle from Spain to Norway
✨ Recommended by Ruben Arribas Cañamares of Gamin Traveler
Traveling from Spain to Norway by bicycle is one of the highlights of my last few years of continuous travel. This trip was definitely focused ONLY on travel. No working online.
I had a great time experiencing the beauty of Europe. Starting from Spain, France, Luxembourg, Netherlands, Germany, Denmark, Sweden, Norway, and visiting Lapland until my last stop in Helsinki.
This trip is very much travel on a budget plan. If you love biking as much as I do, I highly recommended taking this bicycle trip. It's safe!
This kind of trip is one deep travel experience you'll never forget. It helped me discover beautiful places in Europe, but slow enough for me to see and experience real local life in these cities.
Plus, I received the support of all the people. Everyone was so helpful! I was camping most of the days during the trip and many people helped me along the way.
#34: Visiting with semi-nomadic Bosniak herders in Lukomir, in the mountains above Sarajevo
✨ Recommended by Betsy Wuebker of Passing Thru
The mountain village of Lukomir (elevation just under 5000 feet/1500 meters) is the highest and most remote village in Bosnia and Herzegovina.
Of little strategic importance during the 1990s war, it is also the only Bosniak village not destroyed by the Serbs during that conflict.
Villagers are semi-nomadic Muslim herders, who grow hay and tend their flocks during the summer season in the shadow of medieval stucco tombstones.
This is your best opportunity to see the old ways of Bosniak culture. While there is electricity, water is still carried by hand from the spring source.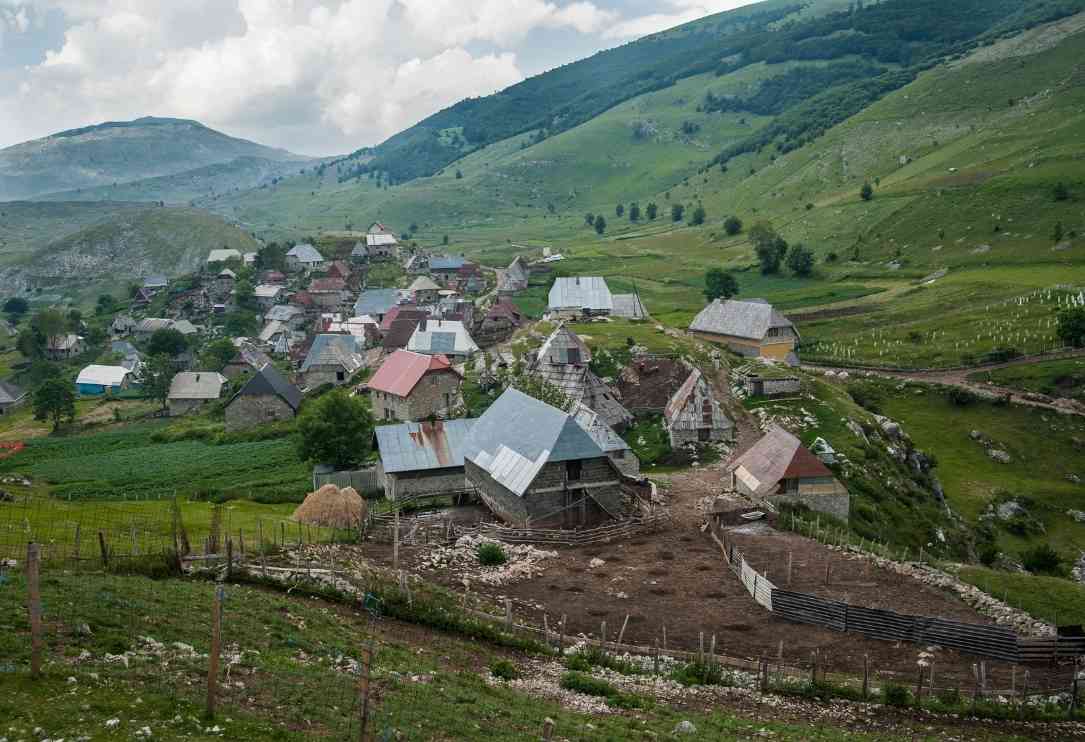 Access to the village is limited, and although it is reachable by 4-wheel drive vehicle on back roads past the Bjelasnica ski area (used in the Sarajevo Winter Olympics), you'll find it best to book a small group day tour.
You'll be welcomed for traditional Bosnian coffee and lunch consisting of burek (a rolled pastry with meat and cheese) and fresh yogurt to drink.
The day tour also includes a trek along the stunning Rakitnica canyon ridgeline – not for the faint-hearted – which plunges 800 meters (2600 feet) down.
#35: Dosojin Fire Festival in Winter in Nozawa Onsen, Japan
✨ Recommended by Paula McInerney of Contented Traveller
The Dosojin Fire Festival is like nothing we have ever experienced before, and as such is one of the best solo trips.
The snow falls heavily, the sake flows liberally, and the pyromaniacs have the best night of their lives before they shred up the champagne powder slopes the next day.
The Dosojin Fire Festival is one of three major fire festivals held in Japan. It occurs on the 15th of January each year, in the traditional village of Nozawa Onsen, which is also a major ski area.
The origins of the Dosojin Fire Festival are bound in Shinto beliefs for the villagers to have a prosperous year. One hundred villagers build the shrine and select the trees to form this pyre in October of the previous year.
On the 13th of January, the villagers bring the trees through the streets, stopping to accept sake and to share their own sake.
They are very generous. They then proceed to the designated area to erect the wooden structure (referred to as shaden), which is approximately 18 meters high.
On the night of the Dosojin Fire Festival, the 42-year-olds sit on top of the shaden, singing, and drinking, while the 25-year-olds stand around the base — also singing, and drinking.
These are considered the unlucky ages. Their aim is to protect the shaden, while the other villagers hurl faggots of fire to try and set the shaden alight, while they are also singing and drinking. Sake works well in sub-zero conditions.
It is quite vicious in a happy Japanese type of way. As part of the crowd that watches this event you can fully expect to be plied with a lot of free sake, and fully expect that you should watch for flying embers.
After 4 hours, the 42-year-olds call an end to the fight, and the shaden is then left to go up in a blaze of glory. The local villagers take some of the embers home for good luck during the year.
#36: Horse riding in Donegal, on the Wild Atlantic Way in Ireland
✨ Recommended by Gordon Arthur of Short Holidays and Getaways
The Wild Atlantic Way in Donegal, Ireland is one of those unique experiences that not that many people get to experience when you discover Donegal.
Riding a 17-hand high horse along the windswept beaches was even more unique. The county of Donegal is often referred to as the forgotten county in Ireland.
It is butted up against Northern Ireland and positioned along the aptly-named Wild Atlantic Way. The seas and the weather are often challenging.
However, that is why people come to this very remote region Tullagh Bay Equestrian Centre offered such an opportunity to experience the wilderness.
The wilderness, in its character, has made this region such a hidden gem. I loved the remoteness, and what an experience to ride an Irish steed on such a remote part of the planet!
#37: Staying in a Tented Camp in the Serengeti
✨ Recommended by Mary Talbott of Lifelong Adventures
Stop for a moment and imagine sitting by a bonfire watching the sunset behind the distant rocky outcroppings, the last few flares of light striking the acacia trees framed against the darkening horizon.
Later as you are enjoying a family-style dinner in an open-air dining tent, glowing eyes peer back at you from out in the surrounding darkness.
You watch as a pair of hyenas run past laughing as they head out of sight. Imagine lying in your bed, staring up at the ceiling of your walk-in tent, your breath caught in your throat as you listen to that deep rumble that can only mean lions are right outside.
When you wake up in the morning and step out of your tent you see antelope and zebra grazing in the distance. Looking past the row of tents you notice your safari vehicle is waiting for you.
Spending one or two nights in a tented camp in the Serengeti is a magical, once-in-a-lifetime experience and should be on everyone's best solo trips list.
#38: Ice trekking in the Perito Moreno glacier in Argentina
✨ Recommended by Barbara Wagner of Jet-settera
The Perito Moreno glacier is one of the largest glaciers in South America. It is situated in the southern tip of Argentina near the town El Calafate.
Visitors are given the option to do a big trek or a mini trek on the glacier. The mini trek allows travelers to spend about an hour and a half on the glacier.
It starts with a boat ride across the river along the glacier. Later visitors tie crampons on the sole of their shoes and start walking on the glacier.
Glacier trekking in Perito Moreno is a great adventure. You are allowed to fill your bottle from the glacier as the water is potable.
After hiking for a while, we stopped to drink some scotch chilled with ice from the glacier. It was a great way to finish the hike.
#39: Educate yourself about elephant abuse in Chiang Mai, Thailand
✨ Recommended by Nadeen White of The Sophisticated Life
Responsible tourism is currently a hot topic, as it should be. While planning my trip to Thailand, I was faced with this issue. I decided I wanted to spend time with elephants. They are majestic and intelligent endangered species.
I decided to go to the Elephant Nature Park in the Chiang Mai area of Northern Thailand. It is a rescue and rehabilitation center for elephants as well as other animals.
During the drive from Chiang Mai to the Elephant Nature Park, I was shown a video with examples of elephant abuse. Elephant trekking, circuses, and drawing pictures are a few.
While at the park, I spent time with elephants with damaged limbs from land mines, broken backs from trekking, and those who were physically abused in order to perform tricks.
I fed the elephants, washed them, and observed many at play. It was an amazing experience that I encourage everyone to seek out.
There is a definite movement in travel groups now to educate tourists about these harmful activities. Thailand also has an animal cruelty law but it is hardly enforced. It's simple: if you know better, do better.
#40: Visiting the world's biggest off-road festival in Inner Mongolia
✨ Recommended by Marco Buch of Life Is A Trip
The best thing about the world's biggest off-road festival? Nobody knows about it yet! That is, outside of China.
An incredible one million Chinese 4×4-enthusiasts gather in the Tenger desert with about 300 thousand off-road cars every year at the beginning of October.
A week of madness in the sand awaits the visitor at the FB Life Festival. Not only can you drive your SUV through majestic dunes as well as perfectly carved obstacle courses.
You can also attend a car fair, a tattoo convention, a dog beauty contest, and a food festival. You can watch sand art and ice sculptures, flight, and stunt shows, MMA fights as well as various bands at the integrated Tenger Music Festival.
If you're early, you can even witness the China Rally that ends right here. In between, you can eat your way through all of Asia at countless hawker stands from all over the place.
But most of all, you can just soak up this incredible feeling of being on a different planet! FB Life Festival, near Alxa Left Banner, Inner Mongolia, China is on the first week of October so include it in your best solo trips!
#41: Nusa Penida on a motorbike
✨ Recommended by Tom Grond of Travel Tom Tom
One of the best solo trips to take is definitely exploring Nusa Penida on a motorbike. Only on my 5th visit to Bali, I finally take the 1-hour boat ride to the magical island just Southeast of Bali.
The absolutely breathtaking coastline is so impressive that you will be stunned when you experience it. One of the best places to see in Nusa Penida is of course the dinosaur-shaped cliff also known as Kelingking Beach.
Don't forget to visit Broken Beach and Angel's Billabong, and Atuh Beach on the other side of the island. Driving a scooter around Nusa Penida itself is already a big adventure as the roads are challenging.
The rewards after a difficult drive are incredible though. Try to leave most of your stuff in Bali, pack light and rent a scooter as soon as you arrive.
It is easy to find accommodation on the spot and roam around the island for a couple of days. Nusa Penida is my secret travel tip and one of the coolest best solo trips I took in years of traveling alone!
#42: Maldives scuba diving trip
✨ Recommended by Aleah Taboclaon of Solitary Wanderer
If there's only one country you should visit in 2018, it should be the Maldives. It's the quintessential paradise — fine, clear, white sandy beaches, turquoise waters, and endless blue skies — not to mention the unbelievably rich marine life that you can see even from the jetty of your beach resort!
However, while the water and the beaches are exceptionally beautiful and definitely Instagrammable, nothing can beat the experience of diving with manta rays in the Maldives.
There are specific reefs they go to, either to eat or get cleaned, so expect to see a lot of them in season. Seeing those huge creatures swim round and round above you is surreal and magical, making it the best diving trip I've ever had.
You don't even need to be certified; you can take a Discover Scuba course where a divemaster accompanies you, and you will still get to dive with the mantas. Definitely a best solo trips list-worthy!
#43: A trip into the Amazon rainforest in Ecuador
✨ Recommended by Patrick Muntzinger of German Backpacker
One of the best trips you can do in 2018 is an Amazon tour in Ecuador. My visit to the Amazon was certainly a highlight of my journey around South America and it's a unique place that you shouldn't miss.
You can organize your tour (around 4-5 days) into the Amazon rainforest directly in Quito. After a long night bus, a few hours in a minivan, and 3 hours in a boat, you'll finally be in the Cuyabeno Wildlife Reserve, deep in the Amazon.
It's a great experience to be so far away from civilization and completely disconnected from the outside world (also due to a lack of electricity and mobile service).
Be prepared to connect with nature and to see many monkeys, sloths, spiders, snakes, and insects! On your days in the Amazon, you can join various activities – including a night walk (scary!), a day walk, canoe tours, a visit to a local village, and bird watching. My highlight was a sunset swim in the middle of a lagoon – a truly magical experience.
#44: Parola Island in Camarines Norte, Philippines
✨ Recommended by Maria Rona Beltran
Have you ever been to a place so raw and otherworldly-looking that it's better to keep it to yourself? At one point, that's what I wish for Parola Island in Camarines Norte.
Unlike the famed Calaguas island which is located in the same province, this beach gem is frequented by locals alone. Shaped like a long tadpole, Parola is an island of many faces.
If you want to swim, you can do so in the parts where the shore is a mix of pearlescent and golden brown color. If you want to snorkel, go to the other side where the sand is pinkish.
If you're searching for Instagrammable spots, you can have your photo taken at these charcoal-colored rock formations that can deceive someone's eyes thinking you're on another planet or in front of coconut trees planted in a straight line.
You can effortlessly catch a fish here. Just throw a makeshift fishing rod (stick not included) with bait as far as you can to the sea, wait for a few minutes then pull it back.
In no time, you'll have a squiggling fish for lunch. Bring your own tent because there's only one cottage on the island.
#45: Driving through Western Australia
✨ Recommended by Claire Martin, Claire's Footsteps
Tell someone you're heading on a trip to Australia, and they'll most likely think you're exploring the East Coast.
But if you're looking for a unique adventure, I'd really recommend taking on the Perth to Broome drive on Australia's West Coast.
Western Australia is spread out and unpopulated, but this means that its beauty is pure and not affected by mass tourism – and quite often, you'll have fantastic spots all to yourself.
Western Australia is where the red outback meets the blue sea and is home to fantastic national parks with dramatic gorges, beautiful swimming holes, and extensive walking tracks.
It's also one of the best places in the world to go four-wheel driving and accommodates the Ningaloo Reef, Australia's not-so-well-known second coral reef where you can snorkel, dive. If you're there in the right season, swim with whale sharks.
There's no doubt about it, Western Australia is a fantastic place for an adventure – and once you've finished a day's exploring, you can enjoy a local beer while watching the sun descend into the Indian Ocean, turning the sky a mix of oranges, pinks, and reds in the process.
#46: Driving with a motorcycle across Vietnam
✨ Recommended by Mike Still of Live Travel Teach
The best adventure to embark on in 2018 is flying to Vietnam, buying a motorcycle, and driving it from one end of the country to the other.
Many people try to do the drive in 2-4 weeks but I enjoyed having 6 weeks to stop more. Plus we still had to skip some things so better yet, throw out your calendar before you get to Vietnam because everything here will make you want to stay longer in this beautiful country.
Vietnam has some of the most beautiful places in the world with magnificent waterfalls, beaches, temples, caves, and tropical islands.
Driving yourself by motorbike means that you can stop at each and every wonderful destination along the way. In case you were curious, some off-the-beaten-path highlights were Cat Tien National Park, Phong Nha, Cat Ba Island, and Ban Gioc Waterfall.
Many backpackers drive a motorcycle across Vietnam as a right of passage into Southeast Asia and the good news is that it's cheap and easy to organize.
I recommend some motorbike experience before driving in cities and staying off Highway 1, big trucks are scary. This trip will certainly be the best adventure you have in 2018 so be careful and have fun!
#47: Champagne region road trip in France
✨ Recommended by Elisa of World In Paris
Champagne region, with its rolling hills, is a beautiful day trip from Paris by car. Champagne is well known for the champagne wine, the drink linked to celebrations and luxury.
Champagne wine is only produced in this area, with specific kinds of grapes and under very strict methods of production, that's why the champagne is so special!
We recommend starting your Champagne explorations from Epernay, the capital city of Champagne. Along Avenue the Champagne, also known as the world's most expensive avenue, you will find the most exclusive champagne producers, such as Moët Chandon, Mercier, or Pol Roger.
Join a guided tour to learn the story of the champagne wine and get a taste of their grand crus. Then take your car to explore the countryside, perhaps stopping at 1 or 2 small champagne producers to fill your cellar.
Finally, visit the cute small town of Hautvilliers and its little abbey, where a young monk named Dom Perignon, "invented" the technique to produce champagne wines.
I recommend visiting the Champagne region during fall, after the harvest, to see the fields and hills with beautiful reds, yellows, and browns.
#48: Luxury train ride through South India
✨ Recommended by Amandine of Les Berlinettes
Earlier this year I visited India for the very first time. I went on an incredible 8-day train journey through South India in the region of Karnataka more exactly.
The Golden Chariot is a luxury train going from Bangalore to Goa stopping. Every day you stop to visit breathtaking locations like the old city of Hampi, Mysore Palace or to go for a safari in Kabini to see the Bengal tigers.
The last stop before it returns to Bangalore is Goa, where you can decide to end your trip to fully enjoy the beaches.
When you come back to the Golden Chariot train, you can enjoy the service of a 5 stars hotel. Every carriage has its own butler to satisfy your every need.
The Golden Chariot also has 2 restaurants onboard, a bar, a gym and you can even get a massage or a facial. Such a unique experience to discover India!
#49: Road trip from Morocco to Guinea Bissau
✨ Recommended by Miguel of Travelsauro
When most travelers decide to hit Africa, they go for the known spots such as Egypt, Kenya, or Tanzania. However, they are missing all the wonders of West Africa.
The best way to explore this region is by taking a road trip from Morocco to Guinea Bissau. You'll enjoy a new Africa you didn't know existed.
This isn't an easy trip; it's more like an epic adventure. You'll need to have some good driving skills and, above all, you'll need to have a lot of patience.
Dealing with the border police in some African countries can be exhausting. However, if you plan carefully and have all the proper documentation (visas, permits for entering a car in Senegal), it should be alright.
Once you have solved the bureaucratic situation, you'll be able to explore ancient cities like Marrakech, visit camel markets, and cross the surreal Sahara, the biggest desert on earth.
After that, you'll get to Senegal, Gambia, and Guinea, three of the friendliest countries you can visit in West Africa.
#50: Game of Thrones tour in Dubrovnik
✨ Recommended by Leo of Safari Nomad
By visiting various locations in Dubrovnik, you will have a great opportunity to discover the most memorable scenes from the famous television series, Game of Thrones. On this walking tour, you will explore:
The city's UNESCO World Heritage-listed Old Town, by walking along historical streets and walking up the city walls. You can visit the Ethnographic Museum, Jesuit Staircase, Rectors Palace, St. Dominic Street – all these locations used to film exterior scenes.
The highest point of the city's walls is Minčeta Tower, which gives you a stunning view of the Old Town, used for shots of King's Landing.
Fort Lovrijenac (the filming location of The Red Keep), an 11th-century castle perched high above the sea. Entrance into the Fortress is free with your ticket to the city walls.
Lokrum island is just about 15 minutes by taxi boat from the old city harbor. Visit Benedictine Monastery where some of the garden scenes were filmed.
At the Visitor's center, there's a special Game of Thrones exhibit. You can also visit here some of the best beaches near Dubrovnik.
And if you find yourself wanting more, check out other film locations, such as Tristano Arboretum, one of the oldest arboretums in Croatia, Gradac Park, and Hotel Belvedere.
#51: Hike Montenegro's Mountainous National Parks
✨ Recommended by Veronika of Travel Geekery
Montenegro is a little seaside country hiding in the Balkans. While its beaches are quite nice, the mountains of Montenegro are out of this world. There are mainly two mountainous national parks I'd recommend you to visit:
Durmitor National Park
Durmitor mountain range will take your breath away. It's been a UNESCO World Heritage Site already since 1980.
If you like to spend a day hiking up to a mountain peak, go for Crvena Greda (2,164m) or Bobotov Kuk (2,523m).
Both offer stunning views of surrounding mountains dotted by glacial lakes. The hikes can be a bit strenuous but believe me – the views are well worth it. And what's even better – you'll hardly meet any tourists.
Biogradska Gora National Park
This National Park revolves around a glacial lake called Biogradsko jezero. The easiest hike you can do is just to walk around the lake – it takes about an hour.
Biogradsko jezero is surrounded by Bjelasica Mountains covered by one of the largest virgin forests in Europe. The area offers plenty of hiking opportunities, mostly easier than the high peaks of Durmitor.
#52: Climbing Erta-Ale volcano in Ethiopia
✨ Recommended by Manouk of Bunch of Backpackers
Seemingly far away, I could see a faint red glow high up in the sky: the Erta-Ala volcano. It is one of the few active volcanoes in the world where you can witness a lava lake.
To get to the top, you need to hike uphill for about 3 hours on black sand and solidified lava rocks. You hike in the dark, which adds to the challenge.
Once you get closer to the rim, you can already smell the toxic fumes of the volcano. And then you see it: the lava lake!
You can sit here for a while, to witness the absolute spectacle of lava eruptions, whirling lava streams, and fires in the deep.
After that, you sleep in the open air on the rim of the volcano before descending again. A truly unforgettable experience! Most people visit Erta-Ale volcano together with the Danakil Depression.
You can't visit by Erta-Ale or Danakil Depression by yourself, a tour with armed guards is obligatory, due to security risks in the area.
#53: A road trip in the Dalmatian Coast of Croatia
✨ Recommended by Noel of Travel Photo Discovery
If you love to do road trips, then one of the most scenic places to visit for 2019 is the Dalmatian coast of Croatia.
The entire Dalmatian coastline is filled with historic cities, towns, and amazing scenic landscapes that make a drive around the coastal areas worth the time and a perfect trip to visit Croatia.
Driving from historic Dubrovnik all the way north to Zadar and then to Rijeka is a fantastic way to absorb and enjoy the stunning beauty of the entire Croatian coastline and take your time to visit the many beautiful places along the way.
Outside of visiting the main cities and attractions, a DIY drive allows you to stop and go as you please and visit some of the smaller and unique places to visit along the way including the gorgeous island city of Trogir, Ston, and alluring Primostene – a hill town located right on the coast with gorgeous views all around the small peninsula.
These historic little towns ooze of Mediterranean charm, Venetian Splendor, and architecture from so many different rulers of these pristine coastlines.
#54: Hill Country Sri Lanka by train
✨ Recommended by Cat of Walk My World
Sri Lanka was named by Lonely Planet as the top destination to visit in 2019 and there's no better way to experience the pearl of the Indian Ocean than by train through the stunning Hill Country.
The train journey from Kandy to Ella has often been described as one of the most beautiful in the world. It's not hard to see why as the train slowly weaves its way past mountains, jungle and through emerald green tea plantations. It's a must for your Sri Lanka itinerary.
The best way to take in the views is from the train doorways where you can sit or even stand hanging out of the train, there are no rules here!
The doorways are the most popular spots so you won't be alone, but it will definitely be an experience.
The journey begins in Kandy, Sri Lanka's second biggest city. From here you can choose to take the train all the way to Ella (another beautiful hillside town) or stop at Nuwara Eliya (Little England) or Haputale.
One of my favorite places in Sri Lanka with the famous Lipton's Seat sunrise viewpoint. The full journey takes anywhere between seven and nine hours but we would definitely recommend stopping along the way.
#55: Running the Easter Island Marathon in Chile
✨ Recommended by Halef of The Round The World Guys
Easter Island is one of the most remote islands in the world. You can reach Easter Island one of two ways: a 5.5-hour flight from the capital, Santiago, or a four-hour flight from Tahiti.
Either way, you want to make sure that you optimize your stay on this fascinating island as much as you can.
One of the most unique things to do on Easter Island is to participate in the Easter Island Marathon. It is a small annual sporting event on the island where no more than 200 runners from all around the world compete in a 10k, half marathon or the full marathon race.
The Easter Marathon is scheduled for June 2, 2019. You can either independently register and arrange your own way to get there or to join a marathon tour company to do it.
The running expo is a small and intimate spaghetti dinner, where you also pick up your running gear and running bib.
The next morning, you can participate in the traditional Rapanui Sunday Mass. The race starts right after that at 9:15 am.
For the full marathon, you'll run along the backbone island road to Anakena Beach, the other side of Easter Island. It is a quiet, but meaningful marathon with surreal beauty.
And the finish line is a treat, marked by an ancient moai in overlooking Hanga Roa Harbor.
#56: A trek to the roof of Africa to conquer Mt Kilimanjaro
✨ Recommended by Oksana of Drink Tea and Travel
If you are looking for something amazing to add to your travel bucket list for 2019, we thoroughly recommend a trek to the roof of Africa to conquer Mt Kilimanjaro.
The best thing about Mt Kilimanjaro is that it's one of the most accessible mountains with routes suitable for every type of trekker.
I chose the 8-day Lemosho Route which allows you to slowly acclimatize to the altitude. This is important as it dramatically increases your chances of reaching the peak.
While it's not the hardest of peak challenges, it's by no means an 'easy' hike either! It's one of the most mentally and physically challenges hikes I've ever done.
Luckily, you don't need any special equipment or technical skills to complete the hike, you also don't have to worry about carrying your own gear all the way up the mountain.
An entire village of porters will come with you on the journey to help you carry your gear and other equipment, to cook for you, care for you and do what they can to help you summit the peak.
Nothing could have prepared me for the overwhelming sense of joy I felt when we saw that wooden sign declaring that I had reached the summit.
It's breathtakingly beautiful at the top and the sense of achievement at the end of it all is like nothing I have ever experienced before! It's absolutely one of my best solo trips!
#57: Scuba Diving Cenotes in Mexico
✨ Recommended by Claire of Tales of a Backpacker
For a unique experience, one of best trips to take in 2019 has to be diving in the cenotes around Tulum in Mexico. Cenotes are natural pools and cave systems formed when limestone bedrock collapses to leave sinkholes that fill with water.
There are hundreds of cenotes all over the Yucatan region of Mexico, from single pools to miles of caves running underground.
One of the best places for cenote diving in Tulum on the Riviera Maya. Not only does the town have spectacular beachfront Mayan ruins, but there are also lots of cenotes nearby to explore.
Cenote diving is different from sea diving as there are no waves or currents in the cenotes, and less fish to spot. I did see a crocodile though!
Most of the cenotes are fresh water, but some have an interesting mix which creates halocline, and 'layers' of fresh and salt water which dramatically reduce visibility.
You need to dive with a guide who knows the safe routes in and around the cenote caverns, so you don't lose your way, Cenote diving sessions can be arranged with one of the many Tulum diving schools.
If you don't dive, then snorkeling is almost as much fun!
#58: Traditions of the Sepik River, Papua New Guinea
✨ Recommended by Patricia of Ze Wandering Frogs
If you are looking for an off-the-beaten-path destination, head to Papua New Guinea, a country that had its first contact with the Western world only in the 19th-century.
Traveling to Papua New Guinea is challenging, but the traditions and unique culture make up for the effort.
I traveled to the Sepik River in the northwestern of PNG, with jungles and isolated villages. The only way to explore the Sepik is by dugout canoes, following the strong river and taking shortcuts on shallow water canals after the rainy season.
Several villages are scattered along the Sepik River; Pagwi, Kanganamum, Korogo, Yenchen, and Wamerak among the most important settlements.
Traditional dances play an essential role and vary from one community to another, depending on the village's clans and beliefs.
Crocodile dance in Yenchen, the Cassowary dance and the Haus Tambaran mask dance – both in Kanganamum – are incredible dances that took me back in time as I watched in awe the dancers in traditional gear.
Villages have different clans, with one or more spirit house reserved for the men. The eagle, crocodile, and pig are considered the strongest of all clans and are usually represented during celebrations.
Especially the crocodile, with a dance and a ceremony dedicated to it, where crocodile scarification is done on young men. I loved my trip to Papua New Guinea and can recommend for adventurers and experienced travelers.
#59: Walking the Camino de Santiago
✨ Recommended by Alya of Stingy Nomads
The Camino de Santiago is a network of pilgrimage routes mainly through Spain, Portugal, and France. Walking the Camino gives a unique opportunity to explore both famous and off the beaten path places, to meet interesting people, to challenge yourself (yes, to walk 800 km at once is quite a challenge) and to enjoy slow travel when for a month or so you move only at walking speed.
Many people associate Camino de Santiago with the French Camino – the most popular one but in fact there are many routes, they all start in different cities across Spain, Portugal, and France and finish in Santiago de Compostela.
You can walk any of them or if you're like us a big hiking lover you can try to walk all of them (we've done 4 Caminos so far).
All established routes have similar infrastructure; the way is marked with yellow arrows and shells painted on the walls, ground, poles etc.
There are special hostels for pilgrims called albergues, they are exclusively for pilgrims, it's very cheap to stay in them, between 5 and 6 Euro.
There are 6 main Camino routes to choose from; Camino Frances – the most popular one; Portuguese Camino – starts either in Lisbon or Porto, coastal route from Porto is very beautiful.
Camino del Norte – a scenic route along the coast of Northern Spain; Camino Primitivo – the original Camino de Santiago, walked by King Alfonso II in the 9th century.
Via de la Plata – the toughest and the longest Camino walk, over 1000 km from Seville; Camino Ingles – the shortest route, 120km, a good option for a first-timer.
Whichever route you choose walking the Camino is a lifetime experience, a very special trip that you'll never forget.
#60: Road trip around Iceland's Westfjords
✨ Recommended by Erin of Never Ending Voyage
Iceland has become a hugely popular destination in recent years, but it's still possible to avoid the crowds as most people stick to the well-worn path of the Golden Circle and Ring Road.
I created a different Iceland itinerary that took me off the beaten track to the remote Westfjords in the far northwest of the island.
It can be a bumpy ride on the rough gravel roads, but the breathtaking fjords, beaches, waterfalls, and hot springs make it worth it. I was often the only person around.
Highlights of the Westfjords include the stunning Dynjandi waterfall, the huge red sand beach Rauðasandur, Látrabjarg Cliffs where you can see puffins in summer, and the pretty town of Ísafjörður.
There are many isolated hot springs and geothermal swimming pools in the area, and they cost a fraction of the price of the famous Blue Lagoon.
My favorite was Krossneslaug, a warm outdoor swimming pool overlooking the sea along the rugged Strandir coast. I felt like I reached the end of the world!
The Westfjords are best visited from May to September as the mountain passes can be closed due to snow in the winter. I visited in September and got to see snowy mountains and the northern lights.
#61: Miner's lunch 61 meters underground, Bendigo
✨ Recommended by Barbara of Let's Go Mum
One of the best solo trips (and meals!) you could ever experience in 2019 would have to be an underground mine tour of the Central Deborah Gold Mine – which includes an authentic miner's lunch.
Located just under two hour's drive from Melbourne, this was once a fully operational gold mine. It is now a popular Bendigo tourist attraction with plenty to see and do, however the real excitement is to be found underground, with several mine tour options to choose from.
An Underground Adventure Tour includes gearing up in genuine miner's clothes and taking the lift down 61 metres. Here you will be guided along dark tunnels by torch-light and descend a series of ladders to reach as far down as 85 metres.
During your tour you'll discover gold veins in the tunnel walls, try swinging a miner's pick, operate a drill and learn the stories of the miners – how they worked and survived underground.
During your tour you'll even get to learn first-hand how the miners ate, by eating a delicious miner's lunch in a large carved-out underground room.
Here you can enjoy a hot Cornish Pastie, a hardy but tasty pastry designed just for miners. It features a pastry "handle" which can be discarded after dirty hands have held it whilst eating.
Inside, the pastie contains a vegie mix filling at one end and an apple pie desert filling at the other! This ingenious meal is not only very serviceable for miners, it also remains a very tasty treat in modern-day mine tours. If you're visiting Melbourne, Australia, the Central Deborah Gold Mine is well-worth a visit.
#62: Road trip from Muscat to Salalah in Oman
✨ Recommended by Rahma of The Sane Adventurer
Oman is an extremely hot and humid country located on the Arabian Peninsula, which hardly witnesses cool weather and greenery at any time of the year.
The capital city of Muscat situated in the North of Oman experiences sunny and hot weather throughout the year. However, on contrary, the southern city of Salalah turns into a lush green paradise with misty weather and seasonal rains during the monsoon time (July to September).
The journey from Muscat to Salalah is an epic 1000km long road trip passing through small towns and a desert. Locals claim to complete the road trip in seven to eight hours, however, for first-timers like me, it tool dot twelve hours to complete the journey.
After the first three hundred kilometers, the journey further continues on a single lane narrow road right in between a desert.
It seems like an illusion to see plain golden sand in the horizon for long nine to ten hours during the longest leg of the road trip.
The dry and hot scenery suddenly changes into green mountains covered in fog as soon as you drive past to the other side of the mountain.
Locals say that the greenery and beauty of Salalah is the reward which heat-struck people of Muscat gets after a 1000km drive through the desert.
This road trip is surely unique considering its distance and the sudden atmospheric change from dry desert to green mountains.
#63: Tour du Mont Blanc
✨ Recommended by Christa of Expedition Wildlife
The Tour du Mont Blanc (TMB) is one of the premiere long-distance hikes and destinations in Europe and the world – if you enjoy hiking through massive mountain vistas, this is the trek for you!
The TMB traverses the Alps of France, Italy, and Switzerland over a 10-12 day time period, covering 170 km. While challenging due to its extensive elevation gain and loss (approximately 10,000 m total), this iconic hike is well-marked and well-traveled.
As you loop around the massive mountains making up this mountain range, you'll cover rocky peaks and stunning flower-hewn valleys along the way. Keep an eye out for marmots, ibex, and other mountain wildlife.
There are huts and B&Bs in which to stay along the TMB route, and the jovial company of your fellow TMB hikers at breakfast and dinnertime make for a fun experience.
The hiking season starts around the end of June and goes into October – consider avoiding the end of August, when the Ultra Trail Marathon takes place.
Fulfill your adventure bucket list destination with the Tour du Mont Blanc and you won't be disappointed!
#64: Slovakian Castles by car
✨ Recommended by Alan of More Passport Stamps
Slovakia punches way above its weight with castles, in fact, the moderately sized European country is home to over 100 castles in total.
Some are majestic hill-top tourist attractions like the capital's very own Bratislava Castle, some are lesser known ruins such as Beckov Hrad.
The remote whereabouts of some of these castles means it is necessary to drive from location to location. Hiring a vehicle isn't too expensive in Slovakia.
You may want to pay a little extra for a 4×4 to ensure comfort on some of the lesser paved roads. Some of the best Slovakian castles are Bratislava, Čachtice and Devín Hrad.
I urge you to visit as many as you can. With rolling hills and large mountain ranges such as the Tatras, the landscapes on the journeys between castles can be just as breath-taking.
Best solo trips on Pinterest: save it for your trip planning!
Trisha is one of those people who left their comfortable life to travel the world and learn about life. Her style is to stay in one place she likes for 3 months (or more) to know what it feels like to eat, cook, speak, and sleep in another culture that isn't hers. She'd like to believe she's not traditionally traveling but she just chooses to be somewhere else all the time. In no particular order, her favorite cities in the world are Barcelona, Buenos Aires, Hong Kong, Mexico City, and Tel Aviv.