When deciding where to stay in Taipei, it's best if you educate yourself about the neighborhoods and areas first. The Taipei neighborhoods have their own charm and in this post, I will try to help you find the best accommodation in Taipei!
📬 Reader Mail: Hey Trisha! I saw you were in Taipei a lot and was wondering if you can recommend where to stay in Taipei? I am traveling with my family from San Francisco and I want to see all our options.
You have a lot of blog posts and I am in the process of reading them all. You write amazingly! Thank you for creating good content and I hope you can help me.
-Elayne Sun, USA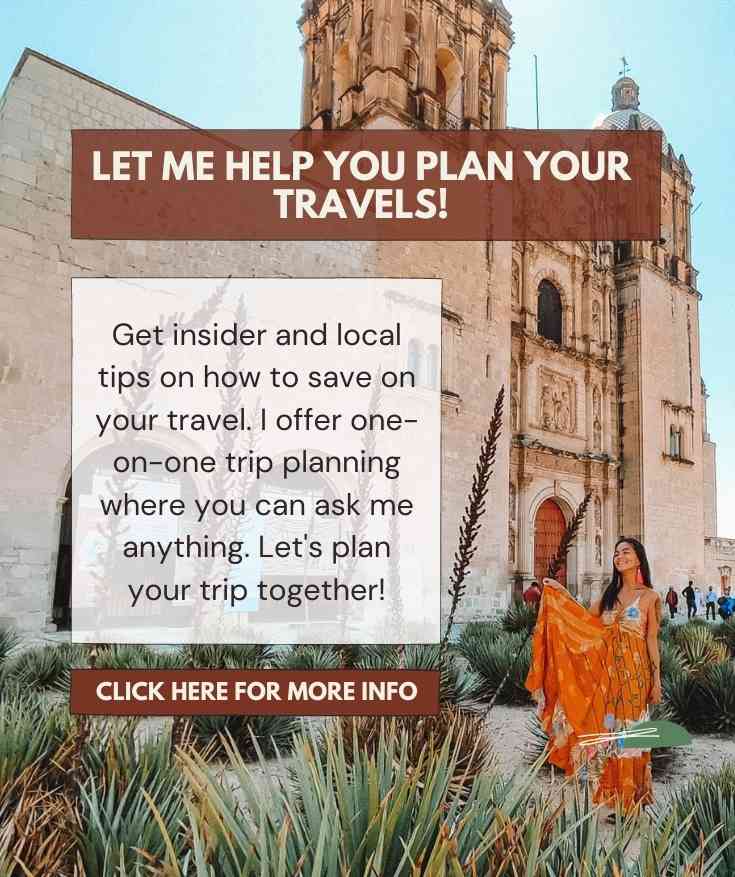 Hi Elayne,
Thanks for writing! When I am deciding where to stay in Taipei, I always consider the neighborhoods. My favorite area is Ximending although I can say that most neighborhoods in Taiwan have access to the train station.
In Taipei Main Station, there are a lot of cheap hostels you can choose from in very decent settings.
Below are my recommendations on where to stay in Taipei. I hope you'll find something that will fit you best! This post is divided into backpacker, mid-range, and luxury picks. Feel free to click these links to the section that you like.
Xx,
Trisha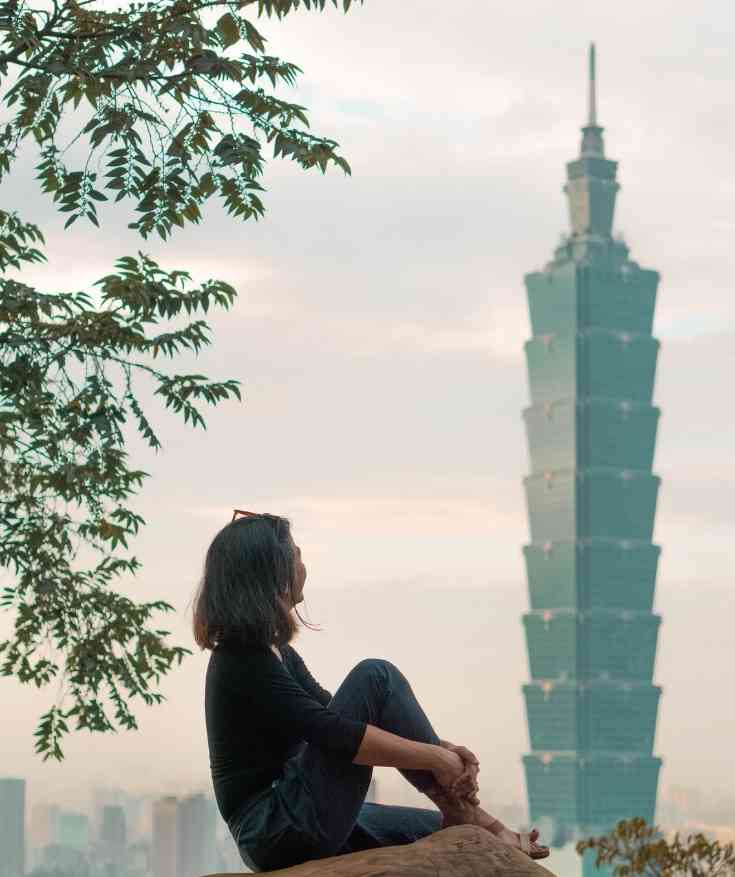 🇹🇼 Where to stay in Taipei FAQ
What is the average price of a hotel in Taipei?
Taipei is a cheap country. When planning your Taipei travel budget, you can easily allot $12 USD per night for a nice capsule dorm in a great area.
If you are not the type who will stay in a hostel, 3-star hotels in Taipei (with breakfast) start at $60 USD. You can get a 5-star hotel in Taipei for as low as $200 USD per night!
This is a really affordable city and your accommodation budget will definitely go far in this city.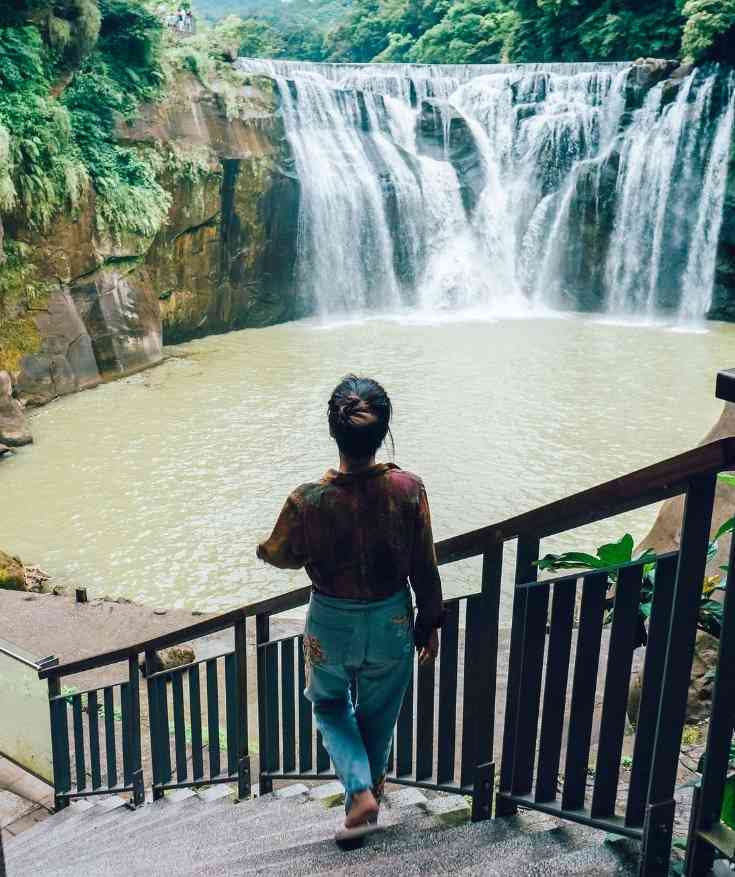 What's the best budget-friendly hotel in Taipei?
For me, I personally vote for Star Hostel Taipei East. You can get a private room for 5 days for two people for only $299 USD!
It is somewhat a luxury hostel in Taipei so if you are looking where to stay in Taipei with great value and amenities, you won't believe how cheap and great this hostel is!
What's the best location to stay in Taipei?
I always choose where to stay in Taipei in the Taipei 101 area. This is when I have an extra budget for a short, luxurious vacation. I also choose hotels in Taipei in this area that already have restaurants so I won't need to go out!
On some of my visits to Taipei, I stay in hostels near Taipei Main Station. This is also where my friends live and I really love this area! Everything you need is here!
I also tried staying in the Ximending neighborhood. My Taiwanese artist friends prefer this area because it is young. It's sort of the hipster area of Taipei.
You might also like:
🏠 Taipei neighborhoods
Zhong Zheng
Zhongzheng District is home to some of Taipei's most popular sights, including the Presidential Office Building and National Chiang Kai-shek Memorial Hall.
These historical landmarks are among the city's most visited places, so first-time visitors should plan an itinerary that takes in every location.
This place is also called a trendy neighborhood in Taipei. If you love art and history, you will surely enjoy this place since the Museum of Contemporary Art Taipei and the Taipei Artist Village can be found within the neighborhood.
You can shop at Ningxia Night Market and Gongguan Night Market, then enjoy a walk at Daan Forest Park or partake in an outdoor concert. Public transportation stations are also within reach and easy to access.
Datong
Datong District is in Taipei located between the Metro Red Line and the eastern shore of the Danshui River. The neighborhood is known for its architecture of the Qing Dynasty along Dihua Street and the Colonial Era of the Japanese.
The market provided dried fruits, fried meats, dried seafood, nuts, and health drinks. If shopping is your priority, you can stroll along Dihua street market, Yongle Market, Dalong Night Market, Ningxia Night Market, and Yanshan Night Market.
Tourists come to these places since a lot of souvenirs can be bought. This district will give you a feel of how life was lived in the 19th century, with its traditional shops selling exotic spices, herbs, tea, and fabric lengths.
Songshan
Songshan District is an ideal place to be because it has the traditional Hakka culture and modern infrastructure. This place is easily reachable via metro stations.
With its convenient location, centrality, and local food options (big shout-out to the famed Raohe Night Market!), Songshan District is one of the best places to base yourself while in Taipei.
Some of the must-visit places in this area are Breeze Shopping Center, Puppetry Art Center of Taipei, Taipei Arena, Taipei City Arts, and Aurora Art Museum.
Wanhua
Wanhua is one of the oldest districts in Taipei. It is known to be the home of historic buildings like the Bangka Lungshan Temple and the Red House Theatre, the largest teahouse and playhouse in Taiwan.
It is also the center for many artistic activities, for example, it is home to numerous art galleries and a renowned theater.
This historic district boasts many historic buildings with several being listed on the Fine Arts Registry of Taipei City. Wanhua offers many clothing and jewelry stores, hardware stores, house furnishings stores, and snacks shops, too!
Da'an
Da'an District is known to be a multifaceted neighborhood because it offers educational, commercial, residential, and cultural places.
It is home to Taiwan's most famous Islamic buildings including Taipei Grand Mosque. Also within the district, you can visit its many cultural and entertainment attractions or simply relax at one of its parks or green spaces!
In addition to being an architecturally historical hub, Daan also offers a variety of Taiwanese specialty cuisines like an oyster omelet, deep-fried chicken cutlets, barbecue Taiwanese sausages, braised duck tongue, and beef noodles, and more.
Nangang
Looking for a place to visit in the Southeastern District of Taipei? Nangang is for you! It has many popular sites, including Taipei Music Center, Taipei Music Center, Hu Shih Memorial Hall, andTsutaya Bookstore, making it a good addition to the list of tourists.
If you like to go on hikes and adventure, you can visit Jiuzhuang Shan, a small hill in Nangang District. This walk takes in many temples and some wonderful views of the city.
Other must-see sights that you can visit are our Academia Sinica, Taipei World Trade Center Nangang Exhibition Hall, and Nankang Software Park.
Zhongshan
The Zhongshan District is a popular neighborhood in Taipei, and home to several high-end businesses, such as luxury hotels and boutiques.
The district borders Lin An District along the Taibei River and Taibei No. 1 Road, but it is composed of lower residential housing.
Lin An Tai Ancestral House is in this district and this is one of the most impressive traditional Taiwanese architecture in the area. Zhongshan is great for active travelers, art Lovers, architecture Enthusiasts, Budget Backpackers, and first-time visitors.
Attractions that can be seen here are Taipei Fine Arts Museum, Keelung River, Garden Maze, and Taipei Collective Botanical Garden.
Beitou
The Beitou District is one of the most quaint areas of Taipei City, just north of the city center. The district is renowned for its misty surroundings, high mountains, rushing rivers, and steaming hot springs that consist of several pools (from cold to very hot) and minerals.
The most famous Beitou Hot Springs Park captivates tourists from around the globe. The natural hot spring water here is very aesthetic and said to have healing properties.
Some good places nearby are Junjianyan Hiking Area, Sulfur Valley Recreation Area, Beitou Cisheng Temple, Beitou Museum, and Yangmingshan National Park.
Shilin
Located to the north of central Taipei, Shilin District offers the perfect mix of city living and access to the great outdoors.
The biggest hook of the Shilin District is its easy access to the Yangmingshan National Park, a magnificent place set in peaceful surroundings.
Seven Star mountain, the largest dormant volcano in Taiwan, can be seen in this national park.
If you are traveling from Taipei City, connections are available via the highly efficient public transport network that whisks travelers between the main areas of Taipei in 20 minutes or less.
Other nearby attractions are Yangmingshan Fountain, Statue of Wang Yangming, and Shilin Night Market.
Xinyi
Xinyi District is heaven to many tourists who loves shopping! The neighborhood is filled with a lot of department stores and malls. In addition, numerous high-end restaurants are located in the area.
Some must-see sights here are Taipei World Trade Center, Taipei 101, National Sun Yat-sen Memorial Hall and various entertainment venues, making it the most cosmopolitan district of Taipei.
This area is known to be the financial district of Taipei. The "temple of heaven" known as Songshan Fengtian Temple is also located in Xinyi, if you want to witness the temple's colorful pagodas, carved-out ceiling lanterns, and ornate black and gold dragon carvings then this is a place for you!
Banqiao
Formerly known as "Pang-Kio", Baqiuao district is the third most populated area in Taipei. This neighborhood is a popular cultural hub in New Taipei City.
Its rivers, parks, and museums make it an appealing place to visit. Another highlight of the district is the Night Market which draws people from all over the city to visit every night.
One of these is the Nanya Night Market, whose stalls are packed with local culinary dishes and games. The district is also one of the main sports areas in Taipei.
Be sure to look at the district from afar to see its skyline of neon skyscrapers and futuristic glass structures. You can often watch light shows at the nearby New Taipei City Plaza.
🛏️ Best Taipei hostels
Hostels are usually the preferred accommodation option for solo travelers and young backpackers because of the low costs. In Taipei, a dorm starts at US$20 per night, and most of the hostels are designed like a pod.
The only con in staying in a hostel in Taipei is that it may be very small and not spacious, especially for tall Western travelers. Make sure to check the photos of the Taipei hostels below before booking to see if that space is comfortable enough for you.
Taiwan Youth Hostel
💲 dorms from US$21
👉🏽 Check availability
Neighborhood: Zhong Zheng
Why stay here: Taiwan Youth Hostel is a capsule hotel. You will be staying in dorm rooms equipped with a lamp shade, curtains for privacy, and comfortable beddings. The pods in the dorm rooms guarantee your privacy.
Value for money: Private rooms at Taiwan Youth Hostel starts at US$50 for 2 people, which includes a good breakfast. The 22-bed dorm room starts at US$21 while the 4-bed dorm costs US$40.
Meander Taipei Hostel
💲 dorms from US$21
👉🏽 Check availability
Neighborhood: Ximending
Why stay here: Meander Taipei Hostel has a layout suitable for digital nomads. There are many spaces to work within the area with plugs and adapters docked on the tables.
Value for money: The deluxe 6-bed dorm ensuite starts at US$21, a considerably cheaper rate for what it is. The superior rooms for 2 cost US$58 – a basic ensuite with a bed, office, and a TV.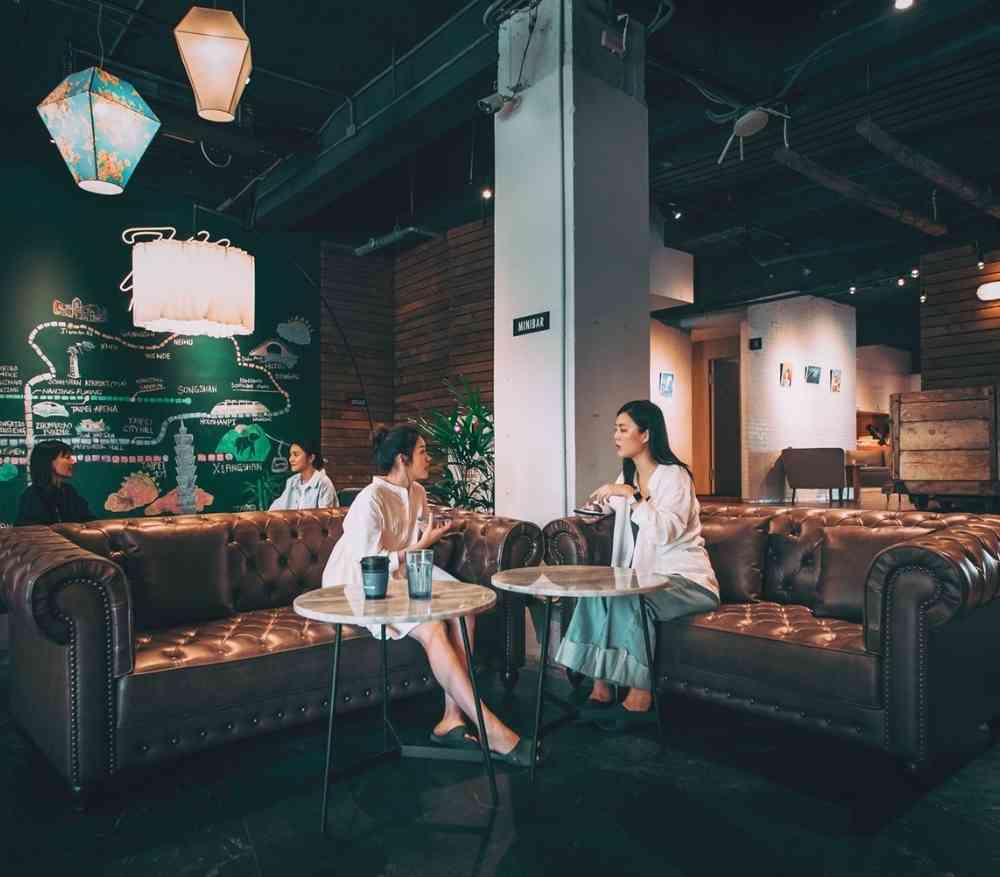 Star Hostel
💲 dorms from US$21
👉🏽 Check availability
Neighborhood: Taipei Main Station
Why stay here: You can walk to and from the Taipei Main station within 5 minutes. This accommodation is ideal for those who only have a few hours in Taipei and/or are on a 24-hour layover.
Value for money: A single bed in a private room costs US$58 but the bed is small so you might as well stay in a dorm room (8-bed) for US$21. They also have a dorm exclusive to females for the same nightly price.
NK Hostel
💲 dorms from US$20
👉🏽 Check availability
Neighborhood: Songshan
Why stay here: NK Hostel is the youngest hostel in terms of the guests that are staying here. If you are a solo traveler under 25 years of age, you will have the opportunity to make friends here. It is also a 5-minute walk to the famous Raohe Street Night Market.
Value for money: This hostel can be categorized as a boutique hostel with modern and upscale private rooms starting at US$68. The 13-bed mixed dorm with bunk beds costs US$20 per night.
Dan Hostel
💲 dorms from US$20
👉🏽 Check availability
Neighborhood: Wanhua
Why stay here: Dan Hostel is close to many important Taipei attractions and landmarks such as the Ximen Station, Longshan Temple, and Taipei Botanical Garden. You can't skip these!
This hostel is also very spacious, has plenty of shower rooms, and the staff are always attentive to what you need.
Value for money: A night at Dan Hostel starts at US$20. With its superb location, this is a good price since you don't have to pay for transportation.
🏨 Taipei hotels
Caesar Metro Taipei
💲 from US$64
👉🏽 Check availability
Neighborhood: Wanhua
Why stay here: Caesar Metro Taipei has a pool and fitness center which is a great plus for those who want to maintain a healthy lifestyle while traveling.
Value for money: The deluxe room is only US$120 for two people and this isn't so bad if you have access to great amenities, exceptional breakfast, and a superb location.
Hotel Eclat Taipei
💲 from US$99
👉🏽 Check availability
Neighborhood: Daan
Why stay here: Hotel Eclat Taipei is steps away from many landmarks such as the World Trade Center. You will also get superb service as they are really on top of the guests' needs with perks such as free airport transfer and private concierge.
Value for money: For US$99 per night, guests get premium butler service that will help them not only during their stay in the hotel but also for going around the city (i.e. booking taxis, etc)
Courtyard by Mariott
💲 from US$220
👉🏽 Check availability
Neighborhood: Nangang
Why stay here: Courtyard by Mariott is within reach of many attractions like Nangang Exhibition Centre and Neihu Technology Park.
This hotel offers spacious rooms with superior staff services and a wide range of meal selections at Sunrise All Day Dining.
Value for money: The superior king room is priced at US$220 for two people with an exceptional mountain or city view of your choice.
It also includes breakfast with a wide range of selections, a fitness center, airport shuttle, bar, and a 24-hour front desk with free luggage storage.
Hotel Royal-Nikko Taipei
💲 from US$116
👉🏽 Check availability
Neighborhood: Zhongshan
Why stay here: Hotel Royal-Nikko is a 3 min walk from MRT Chung Shan Station, located in the heart of Taipei's commercial district.
You surely wouldn't want to miss this if you are looking for accommodation with excellent service, a good location, and exceptional service from the staff.
Value for money: The superior double room for two is priced at US$116 per night. This price is a good catch considering the hotel's great service, strategic location, and facilities like private parking, outdoor pool, spa, and wellness center.
Grand Hyatt Taipei
💲 from US$99
👉🏽 Check availability
Neighborhood: Xinyi
Why stay here: Grand Hyatt Taipei is within walking distance of the Taipei 101 elevator and was also near a few stops on the MRT.
The hotel is close to Taipei's financial district (also home to many good restaurants like Din Tai Fung) but in a quieter part of town.
Their staff at the tour desk are ready to provide you with travel tips or help with sightseeing arrangements.
Value for money: For US$170 per night, the Grand Hyatt hotel boasts excellent service and rooms with top-end amenities like minibars, flat-screen TVs, and open-concept bathrooms that make your stay even more comfortable. They also provide airport shuttles, a Spa and wellness center, and a swimming pool.
🔑 Taipei luxury hotels
The Gaia Hotel
💲 from US$370
👉🏽 Check availability
Neighborhood: Beitou
Why stay here: The Gaia Hotel in Taipei is one of the best hotels in town, located near Shilin Night Market and within easy reach of Taipei's main attractions.
They are a stylish contemporary hotel offering free Wi-Fi and private balconies. And of course, they have proactive and enthusiastic staff ready to help with any of your concerns!
Value for money: A room for two costs US$370 per night with high-end service, great amenities, and an exquisite breakfast isn't a deal you want to miss out on.
Landis Taipei
💲 from US$130
👉🏽 Check availability
Neighborhood: Shilin
Why stay here: Whether you're here as a chance to unwind or as part of an adventure, Landis Taipei offers spacious, stylish rooms and a range of facilities.
Value for money: The superior double room for two starts at US$130 per night. The price includes the full use of its amenities and a good breakfast. A good deal for your comfort and its location.
W Taipei
💲 from US$230
👉🏽 Check availability
Neighborhood: Xinyi
Why stay here: Step into the W Taipei, an elegant and contemporary luxury hotel in Xinyi District. Located directly above Uni-UStyle Taipei, the hotel features stunning views of the surrounding mountains and city center.
This place is convenient for transportation options at the nearest MRT station, and it takes only 10 minutes by car to get to the famous Taipei 101.
Value for money: A room for two starts at US$230 per night, with amenities that include signature beddings, seating area with sofa or day bed, flat-screen TV, and audio system.
Hilton Sinban
💲 from US$130
👉🏽 Check availability
Neighborhood: Banquiao
Why stay here: Cozy and comfortable, Hilton Taipei Sinban offers guests an experience as unique as the city. A brief walk from Nanya Night Market and Mengjia Longshan Temple, it offers a 24-hour reception along with currency exchange and a tour desk. Guests can enjoy a continental breakfast at the hotel's restaurant, or relax in the outdoor swimming pool.
Value for money: A king room for two starts at US$130 per night. Enjoy in-room amenities such as flat-screen TV, internet access, and in-room dining.
San Want Residences Taipei
💲 from US$100
👉🏽 Check availability
Neighborhood: Zhongzheng
Why stay here: San Want Residences has easy access to local attractions such as Taiwan Louvre and National Palace Museum. The hotel provides a range of amenities, including room service and valet parking. It is only a 5-minute drive from Taipei Main Station and a 15-minute drive from Songshan Airport.
Value for money: A studio double room for two starts at US$100 per night. Having a wide range of amenities, including room service is something that you would need to experience.
✈️ Ready for your trip to Taipei? This blog thrives on reader questions so feel free to ask questions about where to stay in Taipei by using the comment box below.
Gem is a travel and lifestyle creator who is an expert with accommodations in Southeast Asia. She currently resides in the Philippines exploring all the beautiful hotels and luxury hotels in the islands.