Looking for the best places to eat nasi lemak in Singapore? From hawker centers to cafes and restaurants, discover where to find the most delicious and authentic nasi lemak in the city.
Reader Mail: Hi Trisha! I love your food stories! I recently stumbled upon your Singapore food articles and now that I am here, I want to know more! You said that nasi lemak is something not to miss when in Singapore, right? My question is where to eat nasi lemak in Singapore? Can I just get it anywhere or there are specific places you recommend? Thank you so much and more power to your blog!

Ellie McGavin, Australia
Hi Ellie!
Thanks for reaching out! I am so happy to know that you are interested in nasi lemak. I never really received a message specifically asking where to eat nasi lemak in Singapore.
Singapore is renowned for its diverse and exciting food scene, and nasi lemak is one of its must-try dishes. You can find nasi lemak in many places around Singapore, from street stalls and hawker centers to cafes and restaurants.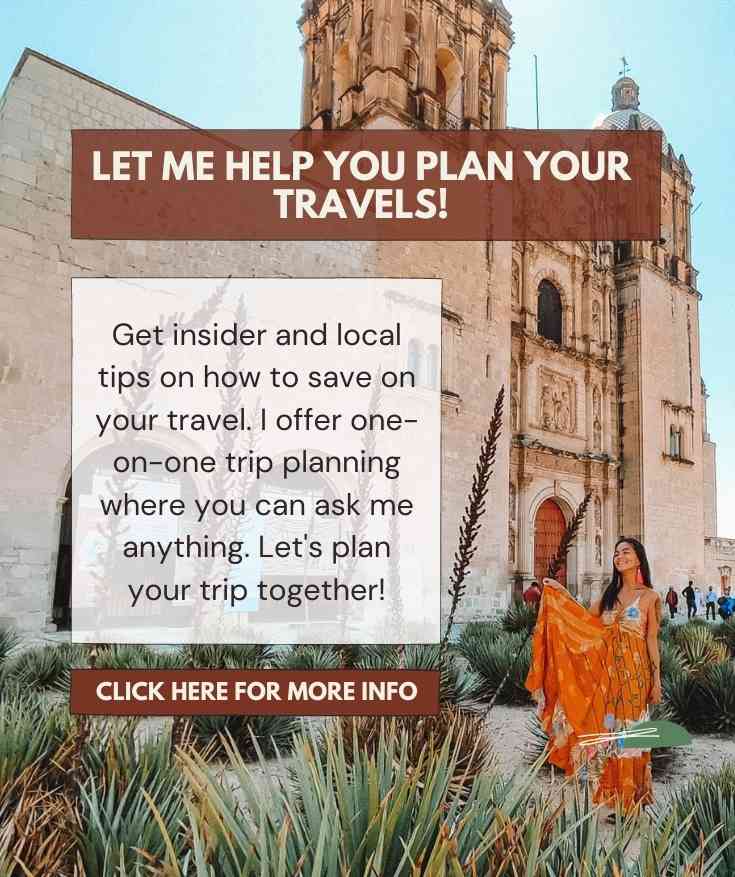 Some of the most popular places to try nasi lemak in Singapore include Adam Road Food Centre, Changi Village Hawker Centre, and Selera Rasa Nasi Lemak at Adam Road.
This is such an interesting question and I will do my best to recommend the top 10 nasi lemak restaurants in Singapore. Enjoy, and let me know if I can help you with anything else!
Xx,
Trisha
🙋 What is nasi lemak?
Nasi lemak is a popular dish in Malaysia, Singapore, and other parts of Southeast Asia. It is considered the national dish of Malaysia.
Nasi lemak consists of fragrant rice cooked in coconut milk and pandan leaves, served with sides such as spicy sambal sauce, crispy fried anchovies and peanuts, sliced cucumbers, and a boiled or fried egg.
It is commonly eaten for breakfast or lunch and is known for its rich and flavorful taste. It can also be served with additional sides such as chicken, beef or seafood.
In the Malay language, the word nasi means rice while lemak literally means grease or fat. It is famous (I mean really famous) in Malaysia, Singapore, Indonesia, and Brunei. I've visited these countries a lot and nasi lemak is everywhere. There are many variations but the traditional Malay dish has a variety of side dishes served on top of the nasi lemak.
Sambal, a chili sauce made with different kinds of chili peppers with shrimp paste, garlic, ginger, shallots, scallions, palm sugar, and lime juice. It is often on the side of all Malay dishes and is the region's favorite. You can definitely top put it to any dish (like I do).
Ikan bilis or fried anchovies is also part of the nasi lemak entourage to elevate the dish with its fishy and salty flavors. I've had nasi lemak in 4 different countries and ikan bilis is present in all these traditional and local versions.
I can say it's definitely an important component. Eggs and cucumbers are also served along with proteins (of the culture's choice) that vary from fried chicken, fried fish, hotdogs – it can be anything really!
😋 What does nasi lemak taste like?
Nasi lemak has a distinct fragrant, creamy and slightly sweet taste due to the coconut milk that is used to cook the rice. The rice is soft and fluffy with a hint of pandan leaf fragrance. The chili-based sambal sauce, which is typically served with nasi lemak, adds a spicy and savory flavor to the dish.
The crispy fried anchovies and peanuts add a salty crunch, and the cucumbers offer a fresh and cooling contrast to the spiciness of the sambal. Overall, nasi lemak is savory, slightly sweet, spicy, and crunchy, making it a satisfying and flavorful meal.
🍛 Nasi lemak in Singapore
The original nasi lemak is from Malaysia and is a typical Malaysian breakfast. Like many other Malay dishes, it spread through countries like Indonesia, Brunei, and Singapore.
In today's Singapore, nasi lemak is eaten for breakfast and any time of the day. It's easy to make, has different types of sides and variations, it's quick, and is very suitable to the lifestyle of the working class who's always on the go.
In Singapore, nasi lemak is typically served on a plate or in a takeaway container, with the rice flavored with coconut milk and pandan leaves, and the various sides such as the spicy sambal sauce, crispy fried anchovies, and peanuts, sliced cucumbers, and a boiled or fried egg arranged on top.
It can be found at hawker centers, food courts, cafes, and restaurants across the city. Some places also offer additional side dishes such as chicken wings, fried fish, or otak-otak (spicy fish cake).
Nasi lemak can be eaten with utensils such as a spoon and fork, or with your hands. It is common to mix all the sides and rice together to enjoy the flavors and textures in each bite. Some people prefer to eat the sides separately, dipping them in the sambal sauce before taking a bite.
📍 Where to eat Nasi Lemak in Singapore
The International Muslim Food stall
📍 2 Changi Village Rd, #01-03, Singapore 500002
💲 from $4 USD
The first stop on where to eat nasi lemak in Singapore: The International Muslim Food stall which is inarguably a hawker legend in the country. The main attraction here is pretty simple and straightforward. I find the smal nasi lemak menu a good thing.
Whenever I come here, I don't need to spend a long time thinking about what to order or end up getting the same. Nasi Lemak Chicken Wing Set, fish set, and, hotdog set fish fillet set.
That's it! All these below $5 SGD! You have to come early though as this food stall is the talk of the town. The lines are always long!
Selera Rasa
📍 603 Ang Mo Kio Ave 5, Block 603, Singapore 560603
💲 from $4 USD
Malik and Aminah, the mother and son tandem behind the famous Selera Rasa Nasi Lemak is probably the most famous in Singapore. Located at Adam Road Food Centre, this hawker stall is always flocked by many Singaporeans for breakfast, lunch, and dinner – more often than not, intentional.
I came here because most of my Singaporean friends recommended it but the long line heightened my interest in this nasi lemak. I don't know what happened, but I ended up ordering two meals here and finished them both.
The Royal Rumble is a favorite here because it's really cheap ($5.90 SGD / $4 USD est) for the amount of food that will be served to you. Other nasi lemak variations include fish, chicken, and otak. I also like how creative the names of the set meals are!
Flash meal and Royal Flush are two names that were pretty attractive but I didn't get to try them. These meals are also served in any Crave restaurants countrywide
Crave
📍9 Bishan Pl, B1-K8 Junction 8, Singapore 579837
💲 from $4 USD
Crave is one of the most popular when it comes to Nasi Lemak delights. They have 4 choices of nasi lemak variations and I've tried them all! Chicken is the most popular and at Crave Nasi, you have an option for chicken wings ($5.90 SGD) or chicken cutlet ($6.50 SGD).
I prefer the cutlet because I don't like eating chicken bones. Tender parts work for me! Both these dishes come with an egg, ikan bilis (dried anchovies), and cucumbers. Top it with sambal chili for a spicy kick! For the pescetarians, Crave Nasi also has nasi lemak with selar fish.
Sedap
📍92 Joo Chiat Rd, Singapore 427386
💲 from $6 USD
Sedap's most attractive (and distinct) feature is the nasi lemak kerabu, blue pea rice that has a good reputation. It is fragrant and soft – rice that melts in your mouth. Sedap's popular nasi lemak set meals include Set A – nasi lemak, sambal, fried egg, fried chicken wing, ikan bilis, and peanut.
This set costs $5.20 SGD ($3.77 USD). My favorite is set C1 which I always order for delivery. It consists of nasi lemak, sambal, egg omelet, beef rendang, sayur lodeh, ikan bilis, and peanut. This costs $7.70 SGD ($5.58 USD)
Madas
📍 727 E Coast Rd, Singapore 459073
💲 from $3 USD
A cheaper version but equally better. This is one of the best places where to eat Nasi Lemak in Singapore!
This food stall is halal so for those practicing this diet, Madas is your place! I also noticed there are way more nasi lemak set meals in this stall, and some are even less than $5 SGD ($3.62 USD).
You can also get extras like begedil (deep-fried potato patty), chicken cutlet, chicken wing, fish burger fillet, chicken nugget, egg, hotdog, and kuning fish (yellow stripe scad), all below $2 SGD ($1.45 USD).
Lee Wee and Brothers
📍4 Tampines Central 5, B1 – K6, Singapore 529510
💲 from $4 USD
Three brothers set up a small stall in old airport road and their mother imparted their family's best-kept recipes. Through time, they have improved these recipes without shying away from the Singaporean home-cooking taste. Otah is a grilled fish cake of groundfish meat mixed with tapioca starch and spices.
It is one of the best-sellers in this restaurant and this is their specialty. Lee Wee & Brothers serve their nasi lemak (and all their other dishes) in 'lunchboxes' – proof that food on the go can be as equally tasty as a home-cooked meal.
Breaded fish, chicken cutlet, and honey-glazed wing lunch boxes are some of the most popular. These are all below $5 SGD!
Ponggol Nasi Lemak @ Jalan Besar
📍 371 Jln Besar, #01-01, Singapore 208998
💲 from $9 USD
Ponggol Nasi Lemak, in the bustling Jalan Besar neighborhood of Singapore, has gained immense popularity among locals and tourists – thanks to its delicious Nasi Lemak! This is one of my favorites in SG!
The restaurant offers a cozy, casual ambiance with a welcoming atmosphere, making it a perfect spot for a quick meal or a gathering with friends and family.
The restaurant provides a variety of Nasi Lemak set meals, which include the basic set, priced at around SGD 4.50, and more elaborate sets that range between SGD 6.50 and SGD 10.
You can also customize your meals by selecting individual side dishes, varying prices depending on the chosen items. The generous portions and affordable prices can be good for sharing between 2 people.
Mount Faber Nasi Lemak
📍 550 MacPherson Rd, Singapore 368228
💲 from $5 USD
Mount Faber Nasi Lemak boasts a relaxed, informal atmosphere, making it an ideal destination for a casual meal with friends or family. The establishment emphasizes using fresh ingredients and time-honored cooking techniques, ensuring patrons a genuine taste of this beloved local dish.
The restaurant's Nasi Lemak set meals to start at a modest price of around USD 3.29 for the basic set. The more elaborate set meals, featuring additional side dishes and options, range between $4.75 USD and $7.30 USD.
⁉️ FAQ: Nasi Lemak in Singapore
Is nasi lemak eaten with hands?
Yes, it is common to eat nasi lemak with your hands, especially in Malaysia and Singapore. To eat it, you can use your fingers to pinch off a small portion of the rice and mix it with the various side dishes, such as the spicy sambal sauce, fried anchovies, and peanuts, and then eat it in one bite. However, it is also acceptable to use utensils such as a spoon or fork if you prefer.
Why is nasi lemak so good?
Nasi lemak is considered delicious for several reasons. Firstly, the fragrant coconut milk used to cook the rice imparts a rich and creamy flavor, which is very satisfying. The use of pandan leaves also lends a unique aroma and flavor to the dish.
Secondly, the spicy sambal sauce, which is typically served with nasi lemak, adds a delicious kick to the meal. This sauce is made with a blend of chili peppers, garlic, shallots, and other spices, which give it both heat and depth of flavor.
The crispy fried anchovies and peanuts add a nice crunch, while the sliced cucumbers provide a refreshing contrast to the spiciness of the dish. Lastly, the dish can be customized with various protein options, such as chicken, beef, or seafood, which further enhance the taste and nutritional value of the meal.
How unhealthy is nasi lemak?
The healthiness of Nasi Lemak ultimately depends on the specific ingredients and cooking methods used. In general, the dish can be quite high in calories, saturated fat, and sodium, especially if it includes fried chicken or other high-fat meats.
However, it can also be made healthier by using leaner proteins such as grilled chicken, incorporating more vegetables, and reducing the amount of rice and coconut milk used in the recipe.
Portions should be moderated in order to maintain a balanced diet. Ultimately, it is important to enjoy Nasi Lemak in moderation as part of a well-balanced diet.
How do you pronounce nasi lemak?
"Nasi lemak" is pronounced as "nah-see lay-mak".
When should I eat nasi lemak?
Nasi Lemak can be eaten any time of the day, but it is most commonly consumed as a breakfast or lunch dish. It is a filling and satisfying meal that provides energy to start the day or for a midday boost.
In Malaysia and Singapore, it is often sold by street vendors and is a popular on-the-go meal for people who are in a rush. However, there is no specific time when you should eat nasi lemak, it is ultimately up to personal preference.
What do you drink with nasi lemak?
Several beverages complement the flavors in a dish of nasi lemak. Traditionally, people in Malaysia and Singapore pair nasi lemak with brewed coffee or tea.
In Malaysia, Teh Tarik, a sweet and creamy milk tea, is a popular beverage that is often consumed with nasi lemak. Other beverages that can be enjoyed with nasi lemak include sweetened coconut water or a cold glass of soy milk. Ultimately, the choice of drink comes down to personal preference.
Why is nasi lemak wrapped in banana leaf?
Nasi lemak is often wrapped in banana leaves to enhance its aroma, add flavor, and preserve its warmth. The banana leaf gives the rice a delicate, herbal fragrance that blends well with the coconut milk and pandan leaves used in the cooking process.
The banana leaf also imparts a slightly earthy flavor to the rice, which is highly prized by nasi lemak enthusiasts. The moist, oily surface of the banana leaf helps the rice maintain its moisture and warmth, ensuring that it tastes fresh and delicious even after being left out for a while.
Wrapping the rice in banana leaf also gives the dish an attractive and authentic presentation that is characteristic of Malay cuisine.
Trisha is one of those people who left their comfortable life to travel the world and learn about life. Her style is to stay in one place she likes for 3 months (or more) to know what it feels like to eat, cook, speak, and sleep in another culture that isn't hers. She'd like to believe she's not traditionally traveling but she just chooses to be somewhere else all the time. In no particular order, her favorite cities in the world are Barcelona, Buenos Aires, Hong Kong, Mexico City, and Tel Aviv.