Here's a different take on Thailand travel budget with detailed information for different budget tiers: $25, $50, $75, and $100 USD per day. Browse away and see what you can get for these prices.
👋 Sà-wàt-dii! My name is Trisha and I travel and lead group tours to Thailand every year. But I am not here to sell tours to you. I decided to write this article because I have been seeing articles and vlogs that say you can travel to Thailand for as low as $10 USD a day.
Not impossible but it is quite tight. Actually, $10 USD per day budget travel in Thailand is my first budget-tier for this article. But what I want you to see in this article is WHAT you can get for these prices.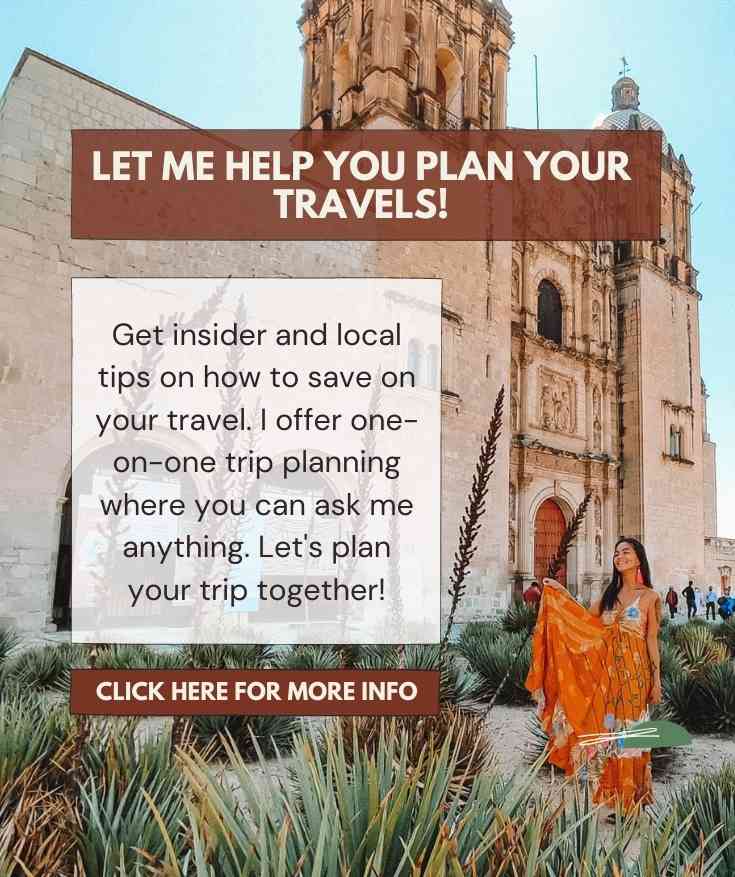 We are all different travelers and if you see that you can travel to Thailand for $10 USD, did you even think about what that $10 USD per day will give you?
I started backpacking in 2008 and Thailand was one of my first destinations. Back then, I really survived on $10 USD per day but times have changed. I know this because I go to Thailand every year and each time, I have to change and adjust my budget.
In this budget travel in Thailand guide, you will see the truth about your budget and what it can give you on a daily basis for a trip to Thailand.
🙋 Questions Thailand trip costs? Ask me on Tiktok!
🔗 Thailand travel budget: quick links
💵 Planning a trip to Thailand on a budget
In this article, I already included below what you can do for each budget tiers. You will see that when you browse this article. However, these are the costs that I did NOT include in those daily budget tiers.
If you are planning a trip to Thailand on a budget, make sure that you save at least 6 months before your trip but if you want a higher budget tier, then feel free to do more.
The benefit of this is that you are already taking off some expenses before you even get to Thailand. Which absolutely means that you won't have to stress about surprise expenses once you are already in Thailand.
Below are the things that you have to purchase prior to the trip. Again, these things are NOT included in the daily budget that you will see in the next sections of this article:
Flight costs to Thailand
Flight costs to Thailand from the US, Canada, Australia, United Kingdom and Europe start in different prices. I've done USA to Thailand flights A LOT and I am sorry to break it to you but there aren't direct flights for this route.
There used to be, but from 2021, these direct flight routes stopped. From the US, the best way to get to Thailand is to fly through Tokyo, Japan (19 hours flight at $1,466 USD via American Airlines). This is already a 2-way flight and you will also need to stop in Tokyo on your way back to LA.
Those who are coming from Vancouver, Canada can check flights at EVA Air, valued at $1,878 USD or via KLM at $1,683 USD. The flight duration is also 19 hours just like the flight from Los Angeles, CA. This flight route has a 3 hours and 20 minutes layover in Taipei, Taiwan.
From the United Kingdom (Heathrow Airport), happy to tell you that flights are DIRECT! Eva Air flies from London (LHR) to Bangkok for as low as $952 USD (2-way), non-stop. This is really a good deal!
The same goes for flights from Sydney, Australia. They are also direct via Thai Airways with a 9 hour flight duration and this is only $723 USD for a 2-way flight.
Finally, Europe is big but I will only share flight prices from Madrid. I lived in Madrid and also did this route frequently. Qatar Airways flies this route with a 1 hour layover in Doha, Qatar. Prices start at $911 USD 2-way and this is a great price because Qatar Airways is one of the biggest airlines in the world (not a budget airline).
Airport transfers
Airport transfers in Thailand are not so heavy when it comes to costs. Below are the costs for airport transfers from Bangkokg International Airport:
Whatever your Thailand travel budget is, pre-book this and make sure that you won't have to worry about this when you are already in Thailand. Again, I did not put this in the daily cost because you will only have to book 2-way airport transfers.
Attraction passes
Most Thailand trip costs include attraction passes in the daily costs but for me, I want to pay for this separately because I don't want to worry about tours. And tours need to be pre-booked anyway since they get so full fast!
My tip for booking tours in Thailand: get a Klook attraction pass. This will save you at 45% as opposed to booking the tours one by one. For example, a Bangkok and Pattaya pass costs $50 USD for 2 attractions, $70 USD for 3, and $81 USD for 4.
This is a super-saver because one tour in Thailand already costs $25 USD so if you have this pass, you can choose what attractions to visit on a bundled price.
Souvenirs
I've never been a person to shop for souvenirs even if I am already traveling 14 years non-stop. My travel style was backpacking, meaning, no homes to rent – I just keep moving and moving to new destinations so it is impossible for me to bring souvenirs.
Your souvenir budget in Thailand depends on you but mind you that shopping in Thailand is extremely cheap. Even Asian countries like Singapore, Japan, and South Korea shop in Thailand because these prices are incomparable!
I'll leave this souvenir budget to you as I feel like this is a budget that is personal and subjective.
🫰 $10 USD per day: budget travel in Thailand
Once upon a time, I was a backpacker. And I shit you not; I did spend $10 USD per day. But that was from 2008 – 2011, so times have changed. Travel is NOW super expensive, and I am happy to have done backpacking for most of my younger years.
Now, what can you get for $10 USD per day as a Thailand travel budget? Not a lot, really. But it does not mean it's not possible. The $10 USD per day allotment is mostly for backpackers who are on the road for an indefinite amount of time.
I did this too and I spent 7 years living in hostels. One of the things that helped me survive those $10 USD days is volunteering. The bulk of your traveling expenses is on accommodation so when you volunteer, you can get a FREE accommodation.
There are many volunteering opportunities in Thailand where you work 5 hours a day for 5 days a week in exchange for accommodations and one free meal. These volunteering opportunities (or work exchange) are usually in the fields of hospitality, eco lodging, farming, au pairing, and many more.
You can check out Worldpackers for volunteering opportunities in Thailand. Use my code PSIMONMYWAY10 to get a 10% discount on the first year of your membership.
There you go, FREE accommodations and one free meal. You still have a $10 USD budget to spend! Now how are you going to spend that $10 USD per day wisely?
2 meals outside of your FREE meal: $2 USD per meal for street food in Thailand. If you prefer to go grocery shopping for your meal of the day, it will cost the same.
Grab motorbike ride: a one-ride with Grab Bike is around $2 USD. Although budget travel in Thailand usually involves walking so if you have a chance to walk, then walk!
Beer: $2.50 USD
Tours and activities: Many temples in Thailand are FREE. Take advantage of the free things to do in Thailand!
In the end, based on the list above, you will only spend $6.50 USD for all these basic daily needs. You still have an extra $3.50 USD that you can use when socializing with other backpackers usually for a night out on Khao San Road.
💲 $25 USD per day in Thailand
For a $25 USD Thailand travel budget per day, you can still volunteer in exchange for 1 free meal and accommodation in a dorm. However, if you are only in Thailand for a few days, volunteering may not be for you because there is a 2-week minimum requirement to stay for work exchange.
The good thing about Thailand is that there are still hostel dorms that are under $10 USD per day. However, don't expect too much in terms of amenities. Here's what an $8 USD hostel looks like in Bangkok.
If you clicked the link and saw the picture of that $8 USD hostel, not so bad eh? It even has a terrace! Of course, the price of accommodation still depends on the location of the hostel. Do not choose cheap hostels far from the center since you will add more on transportation costs.
Quite a stupid plan to stay in a hostel so far away and pay for train/motorbike rides. What you can do is to put your hostel budget a little higher (let's say $12 USD per day) and make sure that it is near all the tourist spots you have to visit.
This means you have to scratch transportation off your budget, which is 100% possible. Assuming you chose to spend $12 USD per day for your accommodation, you still have $13 USD to spend to keep your $25 USD budget:
3 meals ($6 USD): Street food is tasty and affordable in Thailand. I did a 1-month backpacking trip in Thailand without eating at any restaurant. Just street food all the way!
2 beers: $5 USD
Transportation ($2 USD): Again, in this price tier, avoid staying in accommodations that are FAR from the center
💰 $50 USD per day in Thailand
At a $50 USD per day Thailand travel budget, there is more freedom for this tier. I still suggest to stay in a hostel with this budget but opt for the smaller rooms. Remember that hostels have different room types (12, 8, 6, and 4 beds).
With this, you have the luxury to stay in a 4-bed dorm room that you will share with just three people (as opposed to an $8 USD dorm room with 12 people). This also allows you to select an accommodation that is in the center.
My favorite budget accommodation in Bangkok is Yahn Ratchawat Hotel, valued at $15 USD a night for a 4-bed dorm. It is centrally located (near Khao San Road), and it's really a beautiful hostel for what it's worth. Click the link and check the pics!
What are your options if you are not the dorm type person? The cheapest and most centric private room in Bangkok is, unfortunately a bit high (around $33 USD). Check out VIC 3 Bangkok – SHA Plus for this budget tier. It's in the center so no transportation costs!
💸 $75 USD per day in Thailand
The advantage of a $75 USD per day Thailand travel budget is that you can stay in a private room or boutique hotel at $33 USD and these accommodations are already for 2 people. If you're traveling with someone (i.e. a partner), this is a great budget because you can split the accommodations!
As this is a solo travel blog, I'm focusing on prices for single people so let's stick to a single person's budget. Anyway, you can still book the $33 USD hotel ( VIC 3 Bangkok ) that I recommended in the $50 USD Thailand travel budget above.
With this, you can upgrade and diversify your meals. I understand that some readers of this blog are not comfortable with eating street food so with this budget, you can go explore mid-range restaurants in Bangkok like The Local by Oam Thong Thai Cuisine (from $5 -$14 USD per dish).
Other options include Supanniga Eating Room and Greyhound Cafe, both with prices ranging from $8 – $17 USD. Assuming you'll have one meal at a mid-range restaurant at $10 USD per meal, for example, here is the breakdown of what you can do with $75 USD a day Thailand travel budget:
Dinner at a mid-range restaurant ($10 USD): see restaurants with this price range above
Breakfast (FREE): If you opt to stay at a $33 USD hotel, your breakfast is already included
Street food ($2 USD): For lunch, you can still try one street food
Transportation ($5 USD): Put a $5 USD budget just in case you need to take a taxi or tuk tuk. Remember, transportation costs can be $0 if you choose the right area to stay in.
In the end, you still have $25 USD to spend as the expenses above only sums to $50 USD. With that $25 USD, you can spend it with nightlife and drinking in Khao San or other leisurely activities like a massage on the street (from $7 USD).
🤑 $100 USD per day in Thailand
A $100 USD per day budget travel in Thailand is actually already A LOT but this will give you the opportunity to stay in a hotel for $50 USD. Lyf Sukhumvit 8 Bangkok is a great hotel in this price range with amenities like a gym, a pool, amazing working spaces, and extra amenities.
If you have this kind of budget, there's more freedom to go to upper-class restaurants and bars although let me tell you that in really world-famous restaurants in Thailand, the tasting menus start at $125 USD so you may want to check out restaurants without tasting menus.
I won't go into the details of what you can spend on this day but remember that your tours are already pre-paid so you don't have to worry about this anymore. Feel free to mix and match all the budget suggestions above and use your $100 USD per day budget travel in Thailand.
🛍️ $100 USD and above per day in Thailand
If you have a $100 USD and above budget per day, sky is the limit. And this is already A LOT in Bangkok. My suggestion is to try the world's best restaurants in Thailand like Gaa, a Thai-Indian fusion with tasting menus from $138 USD.
You can also go to rooftop bars like Backstage Cocktail Bar that serves world-class cocktails from $13 USD. As for accommodations, here are some of the great options that are centrally located and starts in different price tiers. All prices below are good for 2 people per night:
You can also go for private tours with luxury cars and private transportation which gives you liberty to move around on your own and not go with the tour groups' schedule.
For example, a luxury Boat to James bond islands with lunch and sunset dinner costs $140 USD per person and this is already extremely high-class in Thailand so expect an ultra VIP service.
Seriously, if you have this kind of budget, you really don't need my help and you shouldn't be researching about budget travel in Thailand. This is A LOT of money in Thailand!
🛎️ All-inclusive Thailand trip cost
I wanted to include the all-inclusive Thailand travel budget since some of you don't want to think about planning a trip to Thailand on a budget. And you probably have more money to spend.
An all-inclusive Thailand trip costs around $3,500 USD without a flight for 10 days. This all depends on the type of trip that you want but with this 10-day budget, you really don't have to worry about anything!
My team and I arrange all-inclusive trips to Thailand for all types of budgets. Just get in touch with my office via Whatsapp at +52 473 171 5259 and we will tailor your Thailand trip cost to your liking and budget preference.
✨ Budget travel in Thailand tips
Eat like a local
Thai street food is not only delicious but also incredibly affordable. Skip the touristy restaurants and dine at street-side stalls or small local eateries. This way, you'll save money and get a more authentic taste of Thai cuisine.
Use local transportation
Thailand has a well-connected network of local transportation, including buses, songthaews (pickup trucks with benches), and tuk-tuks.
While taxis and private cars can be more comfortable, they are also more expensive. Familiarize yourself with local transportation options and use them for a more budget-friendly experience.
Bargain!
Haggling is a part of the shopping experience in Thailand, especially at markets and street stalls. Don't be afraid to negotiate, but remember to do so respectfully and with a smile. A friendly demeanor can often lead to better discounts.
Stay in hostels
Thailand has many budget-friendly accommodation options, including guesthouses, hostels, and budget hotels. Research and book in advance to secure the best deals, and consider staying in less touristy areas to save even more.
Negotiate tuk-tuk and taxi fares
Always agree on a fare before getting into a tuk-tuk or taxi. They will tell you a certain price but it it ALWAYS negotiable unless you book motorbikes using transportation apps like Grab. That is a fixed price and is kind of hard to negotiate.
Visit free attractions
Many of Thailand's attractions, such as parks, temples, and street markets, are free or have minimal entry fees. Plan your itinerary around these attractions to save money without missing out on the country's cultural and natural beauty.
Travel during the low season
Thailand's low season (May to October) often means fewer tourists and lower prices on accommodations and flights. While you may encounter more rain during this time, you'll also enjoy fewer crowds and more budget-friendly options.
Buy a local SIM card
Upon arrival, purchasing a local SIM card can save you money on data and calls during your trip. Thai mobile carriers offer affordable prepaid plans with generous data allowances, allowing you to stay connected without breaking the bank.
Use mobile applications for discounts
Download local apps like Eatigo, which offers discounts at restaurants, or Klook and Trazy, which provide discounted tickets for attractions and activities.
Utilize local expertise
Befriend locals or tap into the knowledge of your guesthouse or hostel staff for insider tips on affordable activities, hidden gems, and the best places to eat. They can often provide valuable information that you won't find in guidebooks or online forums.
I always go to Couchsurfing meet-ups all over Thailand. There are weekly meet-ups in Bangkok so make sure to attend because this is where you will find locals in Thailand who will give you extremely helpful tips!
Opt for group tours or shared experiences
Traveling with a group or joining a shared tour can save you money on transportation and entry fees to attractions. Look for group discounts or consider teaming up with fellow travelers to split costs on private tours or transportation.
Learn a few Thai phrases
Familiarize yourself with basic Thai phrases for greetings, numbers, and bargaining. This can help you build rapport with locals, who may be more likely to offer discounts or insider tips when they see you making an effort to engage with their language and culture.
Take advantage of happy hours
Many bars and restaurants in Thailand offer happy hour promotions with discounted drinks. Plan your evenings around these times to save on beverage costs.
Travel on overnight buses or trains
For longer journeys within Thailand, consider booking an overnight bus or train. This saves you time and the cost of one night's accommodation. Thailand's overnight busses are comfortable and extremely cheap.
📅 Best months for budget travel in Thailand
The good news is there are the cheapest months to visit Thailand. The bad news is that these cheapest months usually fall in the monsoon or rainy season in Thailand. But hey, rain is not a big deal as long as there is no typhoon. I grew up in the Philippines, so this is not an issue for me to travel with rain (I mean, think London or Seattle).
The only thing you must worry about during these cheapest months to visit Thailand is typhoon or hurricanes. Rainfall does not always mean storms or typhoons in Asia, FYI. The top 3 cheapest months to visit Thailand is May, June, and September. Below is info for prices and weather:
Thailand travel budget in May
As the start of the low season, May brings increased rainfall and humidity, particularly in the southern regions. Despite the weather, you can still enjoy discounted prices for flights and accommodations, and attractions are less crowded.
May in Thailand range between 25°C (77°F) and 34°C (93°F), making it still suitable for beach activities and sightseeing.
Budget travel in Thailand in June
June continues to experience monsoon rains, especially in the Andaman Sea region. The Gulf of Thailand, however, remains relatively dry, making it an ideal destination for beach lovers seeking lower prices.
As the wet season progresses, flight and accommodation costs remain low, and fewer tourists make popular attractions more accessible.
June's temperatures are similar to May, with highs around 33°C (91°F) and lows around 25°C (77°F).
Budget travel in Thailand in September
September marks the tail end of the rainy season, with the weather starting to improve towards the end of the month. The rainfall can still be significant, particularly in the southern and Andaman Sea regions.
However, the reduced flights, accommodations, and activities prices continue to make it an attractive time for budget travel in Thailand. Temperatures in September range from 24°C (75°F) to 32°C (90°F).
🚌 Transportation costs in Thailand
Flights within Thailand cost of travel
Many budget airlines in Thailand have made air travel more accessible and affordable. Honestly, trains and buses for similar routes sometimes have very little price differences with flights within Thailand.
Flight prices can vary depending on factors such as the time of booking, the season, and the route, with one-way tickets typically ranging from $20 to $100 USD.
You can find great deals on flights if you book in advance or are flexible with your travel dates. Flight prices within Thailand are lower during the low season (May to October), so consider these months for budget travel in Thailand.
The 3 popular budget airlines that operate in Thailand are Nok Air, Thai Lion Air, and AirAsia. These carriers offer frequent services between major cities and popular tourist destinations, such as Bangkok, Chiang Mai, Phuket, Krabi, and Koh Samui.
Bus travel in Thailand costs
Bus travel in Thailand is an economical and popular way to get around, especially for short journeys between cities or nearby towns. Prices for local buses and songthaews (pickup trucks with benches) within cities like Bangkok and Chiang Mai typically range from $0.30 to $1.50 USD, depending on the distance and type of vehicle.
Minivan or regional buses are widely available for short intercity trips, with fares from $3 to $10 USD.
For longer journeys, Thailand's extensive network of long-distance buses provides an affordable alternative to flying or taking the train. Overnight buses connect major cities such as Bangkok, Chiang Mai, and Phuket. This is one of the reasons why backpackers love Thailand — it's so easy to go around by bus!
Additionally, buses allow you to save on accommodation costs while covering significant distances. Prices for these long-haul bus journeys range from $10 to $30 USD, depending on the bus class, the amenities provided, and the route's popularity.
Deluxe buses, often called "VIP" or "first-class" buses, offer more comfortable seats, air conditioning, and sometimes even on-board restrooms, making them a popular choice for longer trips.
Reputable bus companies in Thailand include Transport Co. Ltd (Baw Khaw Saw or BKS), Green Bus, and Nakhonchai Air. I always use BusBud since it allows me to book at the last minute (especially when traveling in Thailand indefinitely).
Taxi ride prices in Thailand
Taxis in Thailand are a common and convenient mode of transportation for both locals and travelers. In major cities like Bangkok, taxis are easily accessible and can be found on the streets or booked through ride-hailing apps such as Grab.
Thai taxis usually have meters that calculate the fare based on distance and time spent in traffic. However, in some tourist-heavy areas, drivers may quote a flat rate instead of using the meter. It's essential to negotiate the fare and ensure the driver agrees to use the meter before starting the journey to avoid misunderstandings or overcharging.
Taxi fares in Thailand are generally affordable for short trips within cities and tourist areas. In Bangkok, for example, the base fare starts at around 35 baht (approximately $1 USD), with an additional charge of 2 baht (roughly $0.06 USD) per kilometer.
Traffic can impact the cost, as there is a waiting time charge of 2 baht per minute if the vehicle is stationary or moving at less than 6 km/h.
For short distances within the city, taxi fares typically range from 50 to 150 baht ($1.50 to $4.50 USD). I forgot to mention that airport taxis may have additional surcharges, such as an airport fee or highway tolls. You will have to pay for that as an extra.
Long trip taxi fares are usually negotiated beforehand, with a fixed price agreed upon by both the driver and the passenger. You really have to learn how to haggle because Thai people are not difficult, as long as you the price you offer is fair.
Prices for these longer journeys can range from 1,000 to 5,000 baht ($30 to $150 USD), depending on the distance, destination popularity, and time of year. You can hire a taxi for a full day, which can cost anywhere from 1,500 to 3,000 baht ($45 to $90 USD), depending on the itinerary and negotiated rate.
I find the full-day rate easier to deal with and way cheaper than one-way taxi rides in Thailand so opt for that, especially when traveling with groups.
Tuktuk costs
Tuk-tuks are a quintessential mode of transportation in Thailand. It's a unique and authentic way to explore the country's cities and tourist areas. These motorized three-wheeled vehicles are not only fun to ride but can also be a relatively affordable option for short trips.
For short tuk tuk trips within cities or tourist hotspots, fares typically range from 60 to 200 baht ($1.80 to $6 USD). It's important to note that tuk-tuks do not have meters, so negotiating a fare with the driver before starting the journey is necessary.
While tuk-tuks are more commonly used for short trips within cities or tourist areas, they can also be utilized for longer journeys, albeit less comfortably than taxis or private cars.
🇹🇭 Thailand Travel Planning
✈️ What's the best platform for booking flights to Thailand?
Kiwi.com is one of the most trusted sites to book cheap flights to Thailand. They compare all prices for all airlines! Also, try WayAway if you want to get cashback for every booking.
🏥 Is travel insurance mandatory in Thailand?
YES! You need to get into the habit of buying travel insurance, not just for Thailand. SafetyWing, is my digital nomad/remote worker insurance, while I use Ekta Traveling for short trips (from $0.99 per day).
🚗💨 Is it safe to rent a car in Thailand?
ABSOLUTELY! Use Discover Cars or Rentalcars.com for the best car rental deals in Thailand. Remember to book online prior to arrival and don't do it in person as cars run out fast!
🛏️ Where can I find affordable hotels in Thailand?
Booking.com is a great platform, but Agoda.com is more popular in Asia. They have the most extensive list of hotels in Thailand that you won't find anywhere else. Budget travelers should still book using Hostelworld.
📞 Personalized itineraries and moving to Thailand services
Whatever you need for Thailand, I can help you with that! Call my office or send a Whatsapp message to +52 473 171 5259 – our office staff will take care of you!
Trisha is one of those people who left their comfortable life to travel the world and learn about life. Her style is to stay in one place she likes for 3 months (or more) to know what it feels like to eat, cook, speak, and sleep in another culture that isn't hers. She'd like to believe she's not traditionally traveling but she just chooses to be somewhere else all the time. In no particular order, her favorite cities in the world are Barcelona, Buenos Aires, Hong Kong, Mexico City, and Tel Aviv.